New York Botanical Garden announces new dates for Yayoi Kusama exhibition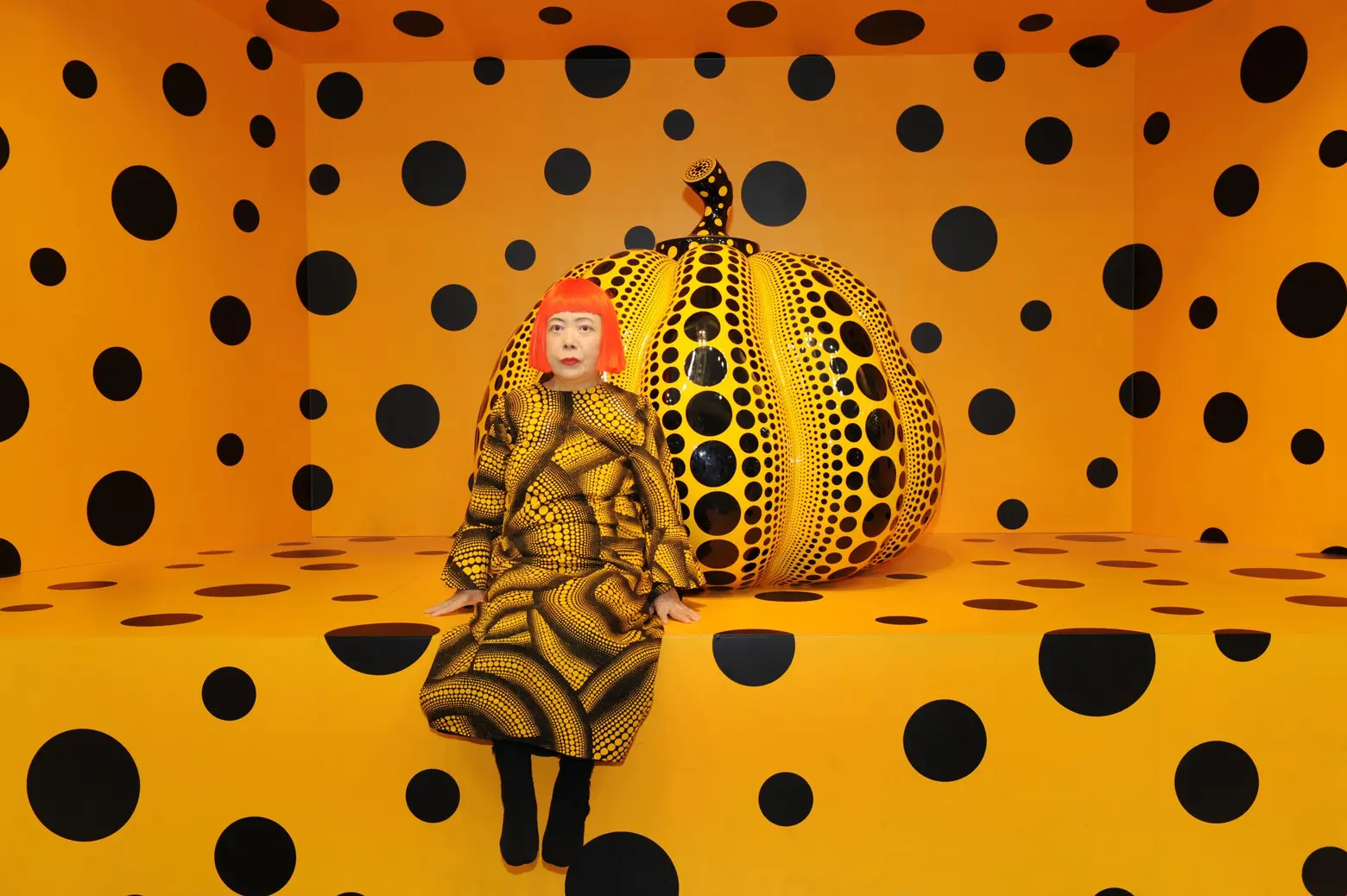 Kusama with Pumpkin, 2010 © YAYOI KUSAMA. Courtesy of Ota Fine Arts, Tokyo / Singapore / Shanghai; Victoria Miro, London; David Zwirner, New York
The New York Botanical Garden was scheduled to hold a blockbuster exhibition dedicated to Yayoi Kusama last spring, but sadly had to postpone the event when the pandemic hit. But they've now announced new 2021 dates for KUSAMA: Cosmic Nature–the show will run from Saturday, April 10 to Sunday, October 31, 2021 with tickets going on sale to the general public on March 16. The exhibition will immerse us in the Japanese artist's visionary world through a career-spanning survey, the debut of four new works, and a variety of complementary horticultural installations created by the Garden's team.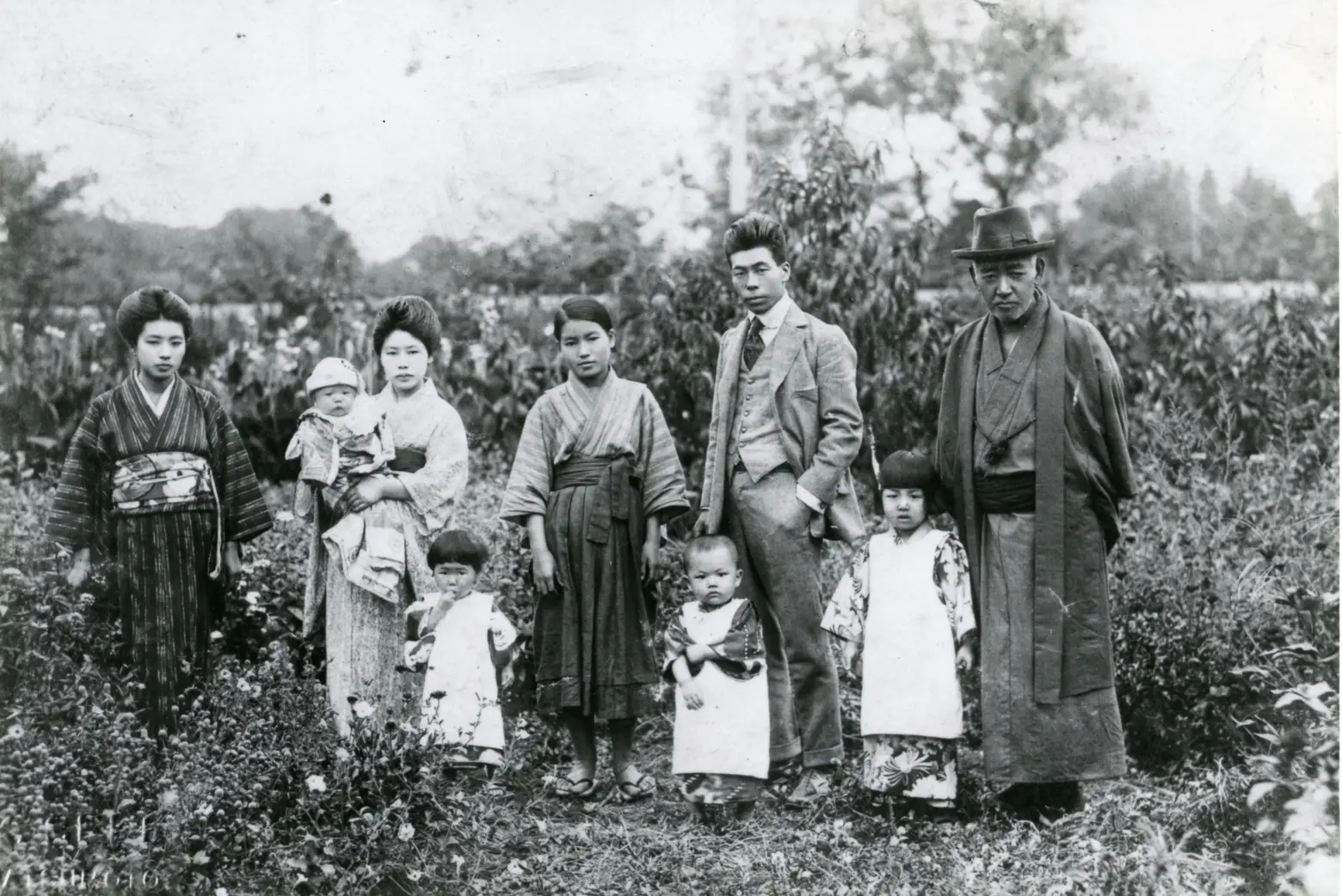 Yayoi Kusama with her family (circa 1929); Courtesy of the artist.
According to a press release, the exhibition will be the "first-ever comprehensive exploration of the artist's lifelong fascination with the natural world… beginning in her childhood spent in the greenhouses and fields of her family's seed nursery in Matsumoto, Japan." Multiple installations throughout the garden grounds will include early sketchbooks and paintings of plants and flowers (many of which will be exhibited for the first time) alongside the artist's ever-popular mirror installations and site-specific polka-dotted sculptures.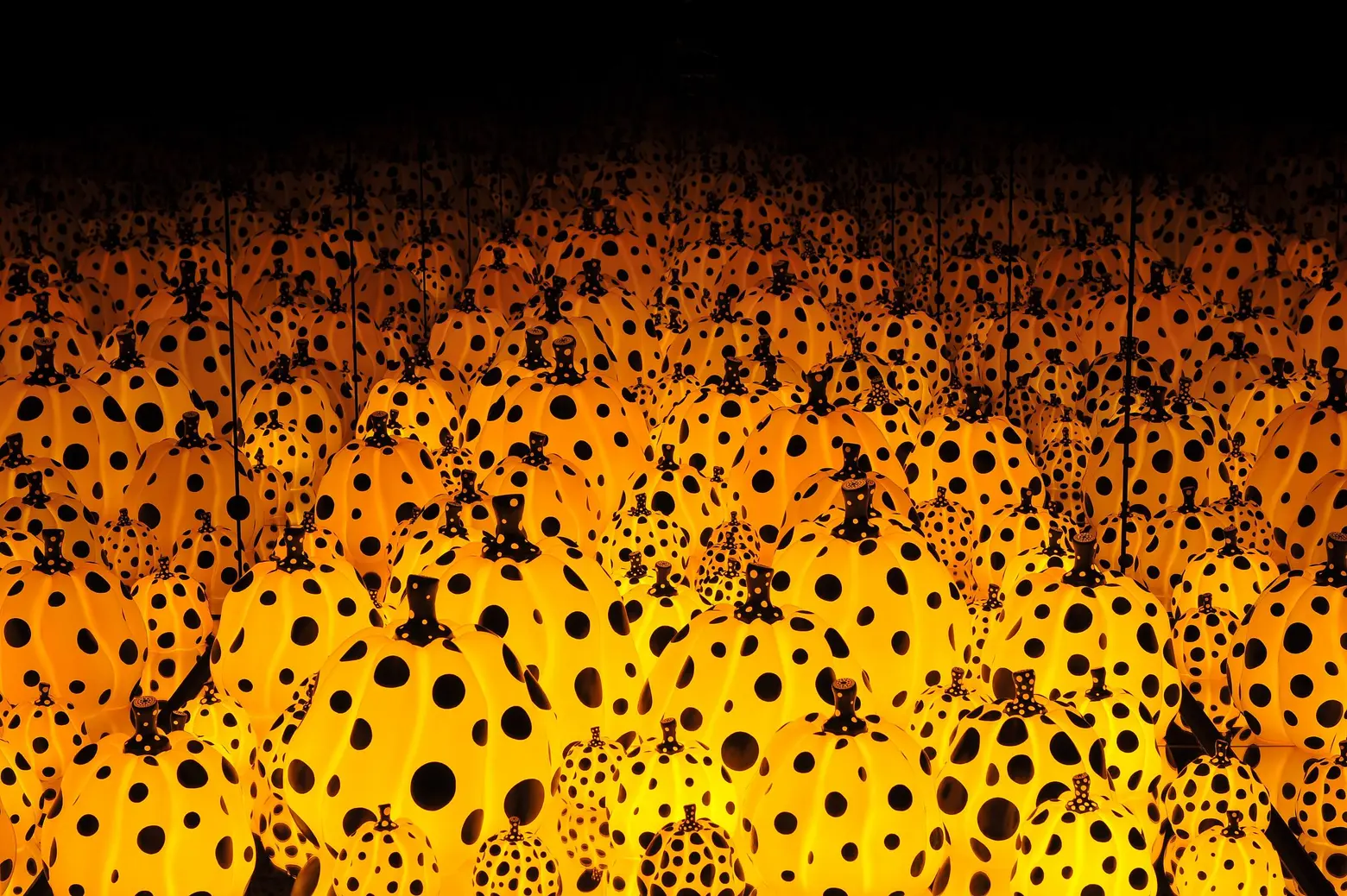 Yayoi Kusama, Pumpkins Screaming About Love Beyond Infinity (2017). Photo courtesy of Ota Fine Arts, Victoria Miro, and David Zwirner.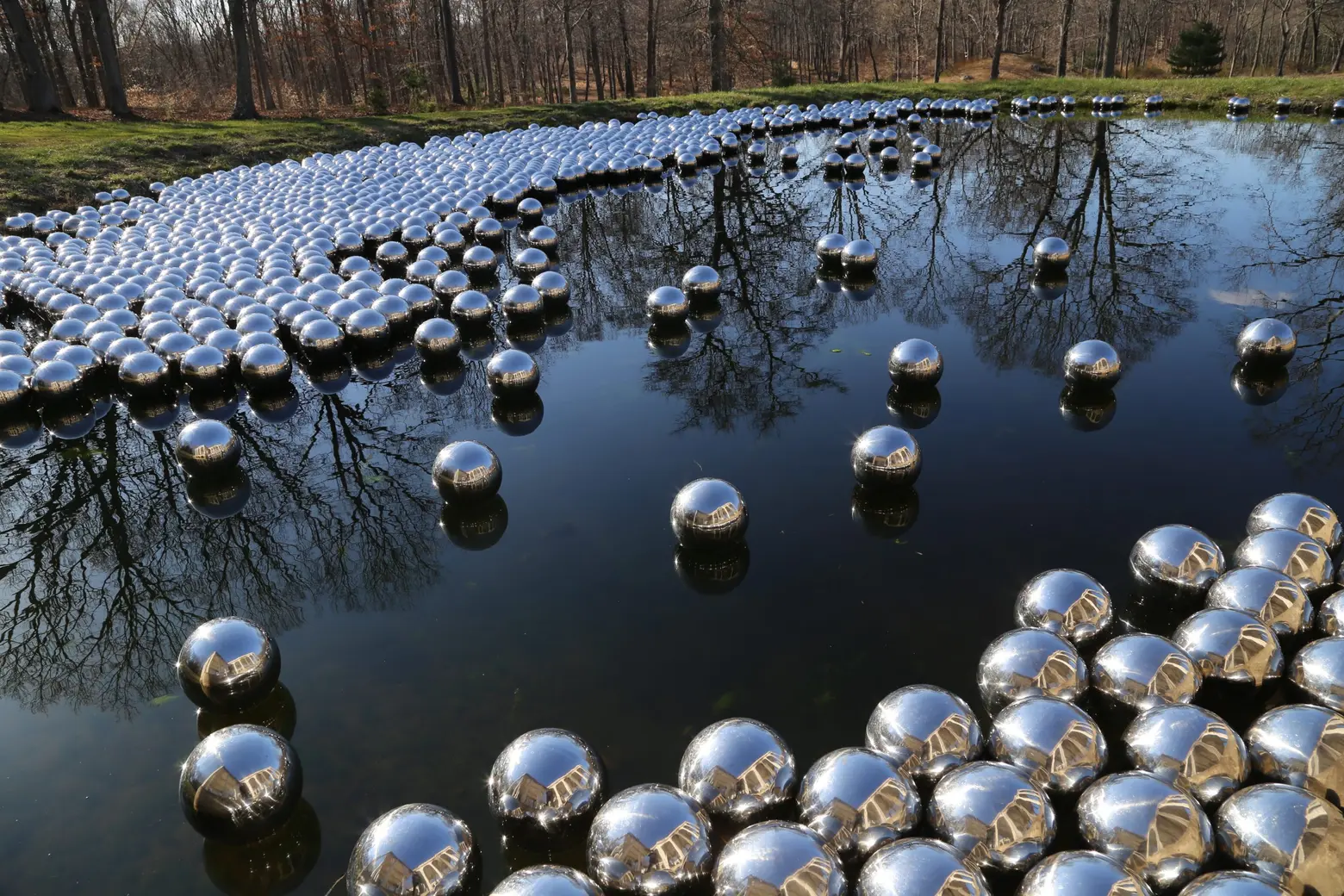 Narcissus Garden, 2016, The Glass House, New Canaan, CT. 1,400 stainless steel spheres. Collection of the artist. Courtesy of Ota Fine Arts, Tokyo/Singapore/Shanghai; David Zwirner, New York; Victoria Miro, London.
Among the works created for and debuting in the exhibition are:
Narcissus Garden (1966/2021), 1,400 stainless steel spheres each nearly 12 inches in diameter, will be installed in the 230-foot-long water feature of the Native Plant Garden;
Flower Obsession (2017/2021), Kusama's first-ever obliteration greenhouse;
Dancing Pumpkin (2020), a 16-foot-high bronze sculpture in black and yellow presented on the Haupt Conservatory Lawn;
Ascension of Polka Dots on the Trees (2002/2021), where soaring trees adorned in vibrant red with white polka dots will pop in the landscape along Garden Way;
I Want to Fly to the Universe (2020), a 13-foot-high biomorphic form presented in the Visitor Center; and
Infinity Mirrored Room—Illusion Inside the Heart (2020), an outdoor installation reflecting its environs (interior access will begin in the summer).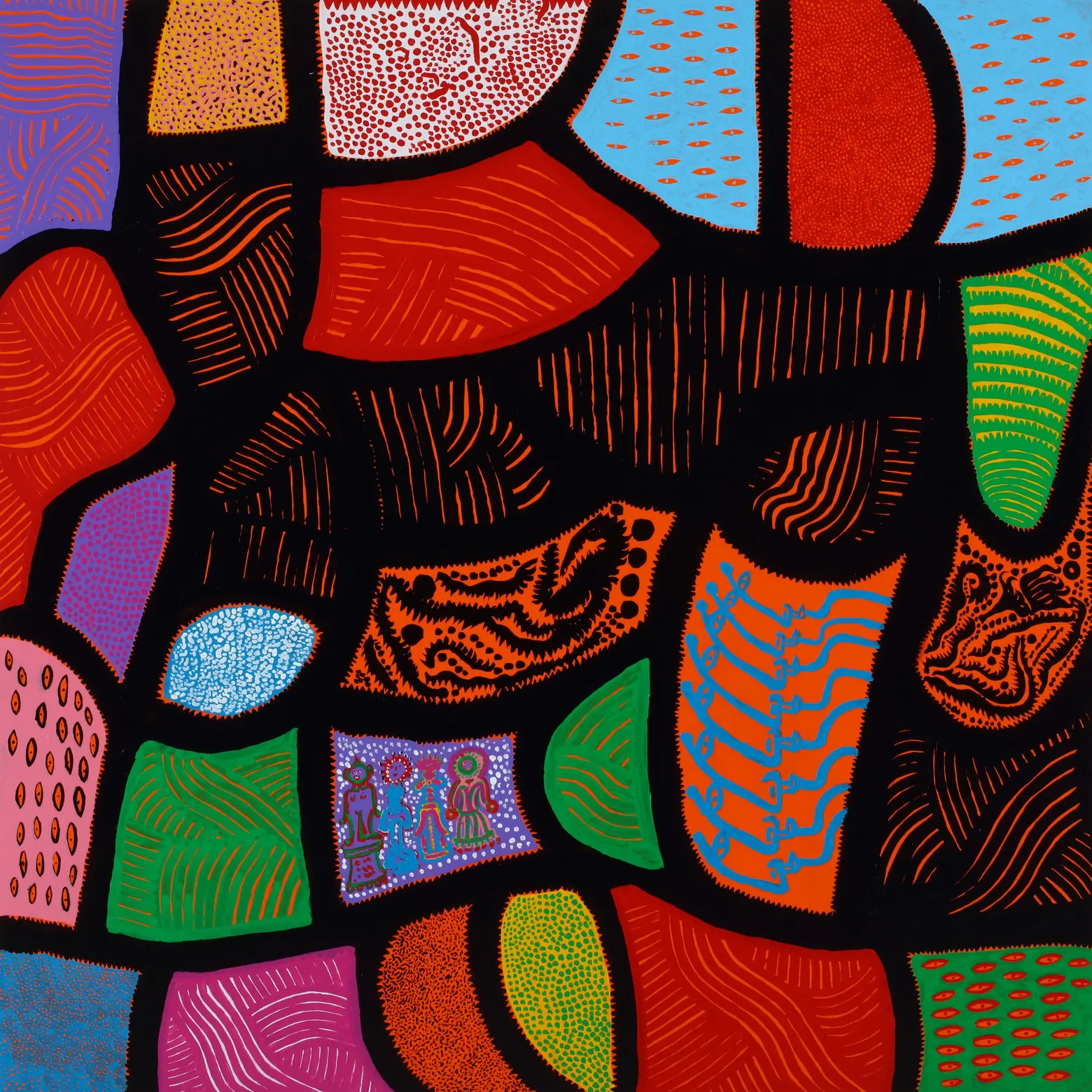 Yayoi Kusama, ALONE, BURIED IN A FLOWER GARDEN (2014); Courtesy of Ota Fine Arts, Victoria Miro, and David Zwirner.
The artworks will inspire a series of changing indoor and outdoor displays created by the Garden's horticulturalists throughout the run of the show, from "glorious displays of tulips and irises in spring" to "masses of pumpkins and autumnal flowers in fall." The team will also recreate the painting ALONE, BURIED IN A FLOWER GARDEN (2014) from plants in the Enid A. Haupt Conservatory.
Yayoi Kusama, Flower Obsession (Sunflower), 2000; Courtesy of the artist.
The botanical garden is a fitting venue to explore Kusama's art in direct dialogue with her sources of inspiration. "For Kusama, cosmic nature is a life force that integrates the terrestrial and celestial orders of the universe from both the micro- and macrocosmic perspectives she examines in her practice," guest curator Mika Yoshitake explains. "Nature is not a mere source of inspiration, but integral to the visceral effects of Kusama's artistic language in which organic growth and the proliferation of life are made ever-present."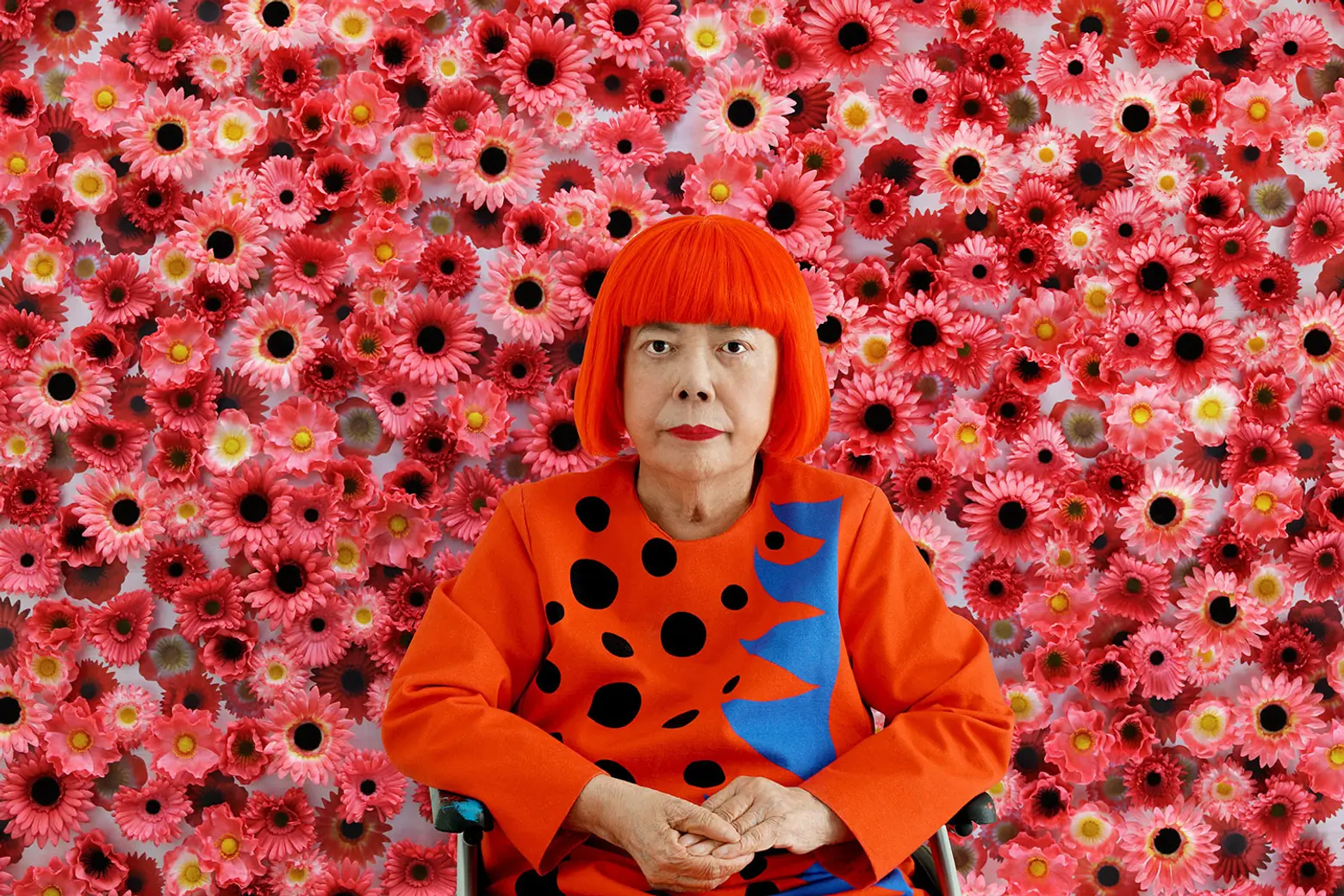 A yet-to-be-announced schedule of public programs will cater to all ages.
If Kusama's previous New York City exhibitions are any indication, the show is going to be massively popular. As 6sqft reported when tickets originally became available, because NYBG expected such high traffic, they shut down their regular website. So be prepared to wait in a virtual queue until it's your turn! There will be advance, timed, limited-capacity tickets. Find out more information HERE >>
Editor's Note: This story was originally published on February 26, 2020 and has been updated.
RELATED: