New renderings of 3 Hudson Boulevard revive the skyscraper's proposed 300-foot spire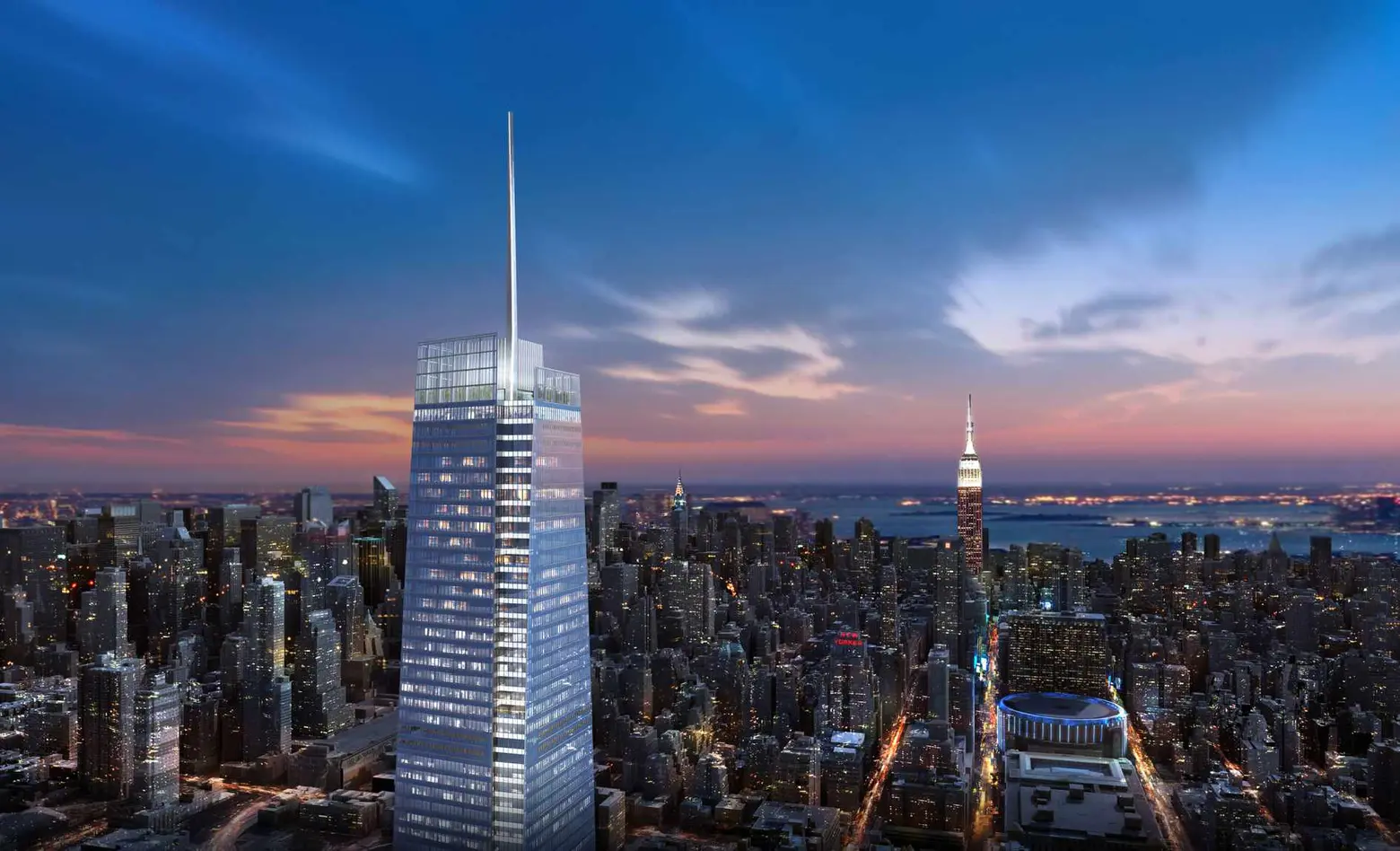 In what seems like a game of hide-and-seek, the 300-foot spire on top of the Moinian Group's supertall at 3 Hudson Boulevard has returned to renderings, after being absent from them two weeks ago. The spire, which would make the skyscraper the tallest building in Hudson Yards at 1,350 feet tall, first made its appearance in early August, only to disappear a few weeks later. Now, as YIMBY reported, the FXFOWLE-designed building shows the spire's return, as construction begins at the site.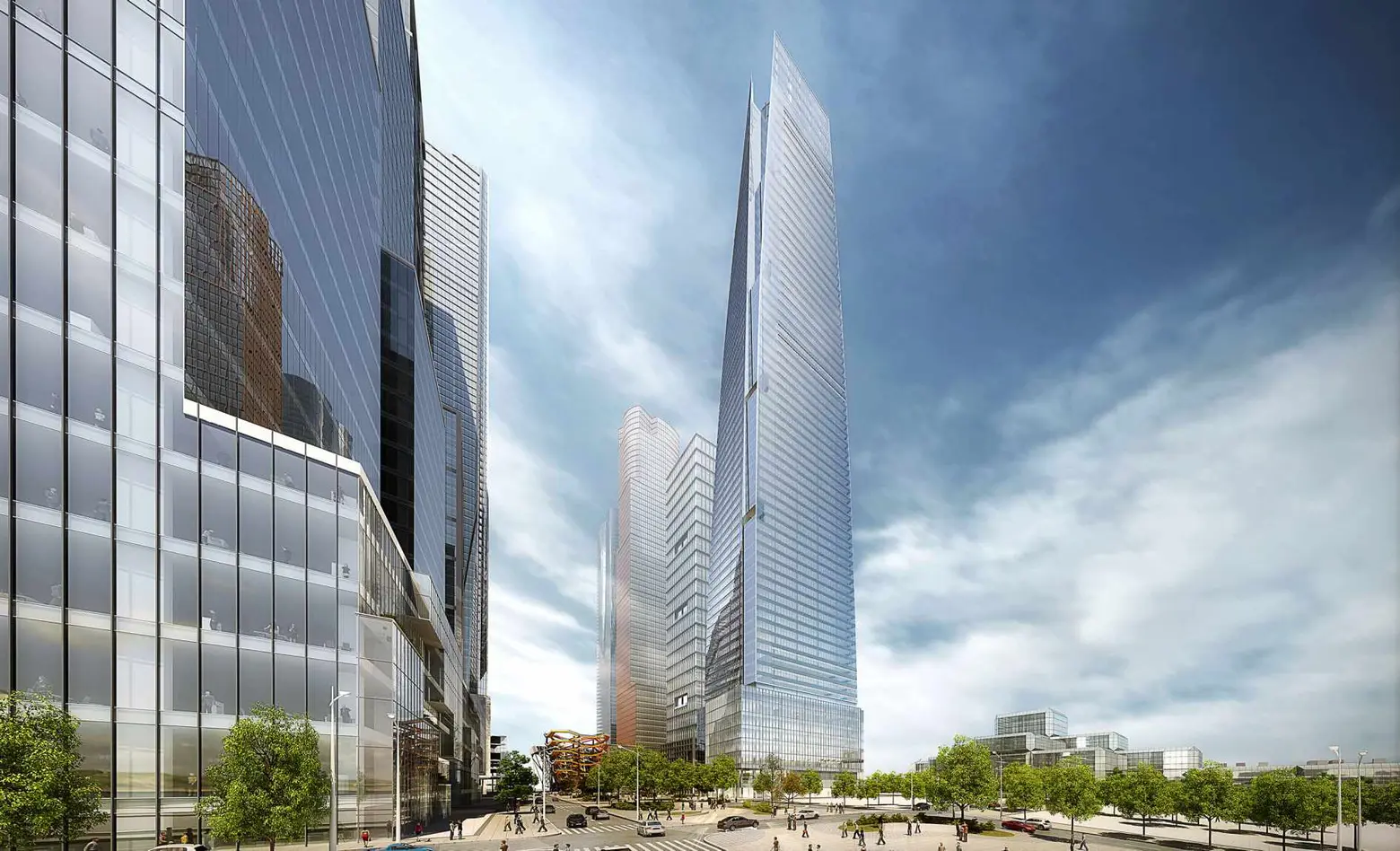 Moinian Group's Joseph Moinian first bought the 47,000-square-foot site at the northeast corner of the Eleventh Avenue and 34th Street in 2005 from Verizon. The tower part of the building will total an impressive 1.8 million square feet and rise 63 floors. High ceilings, efficient column-free floor plates and environmentally sustainable building systems are expected.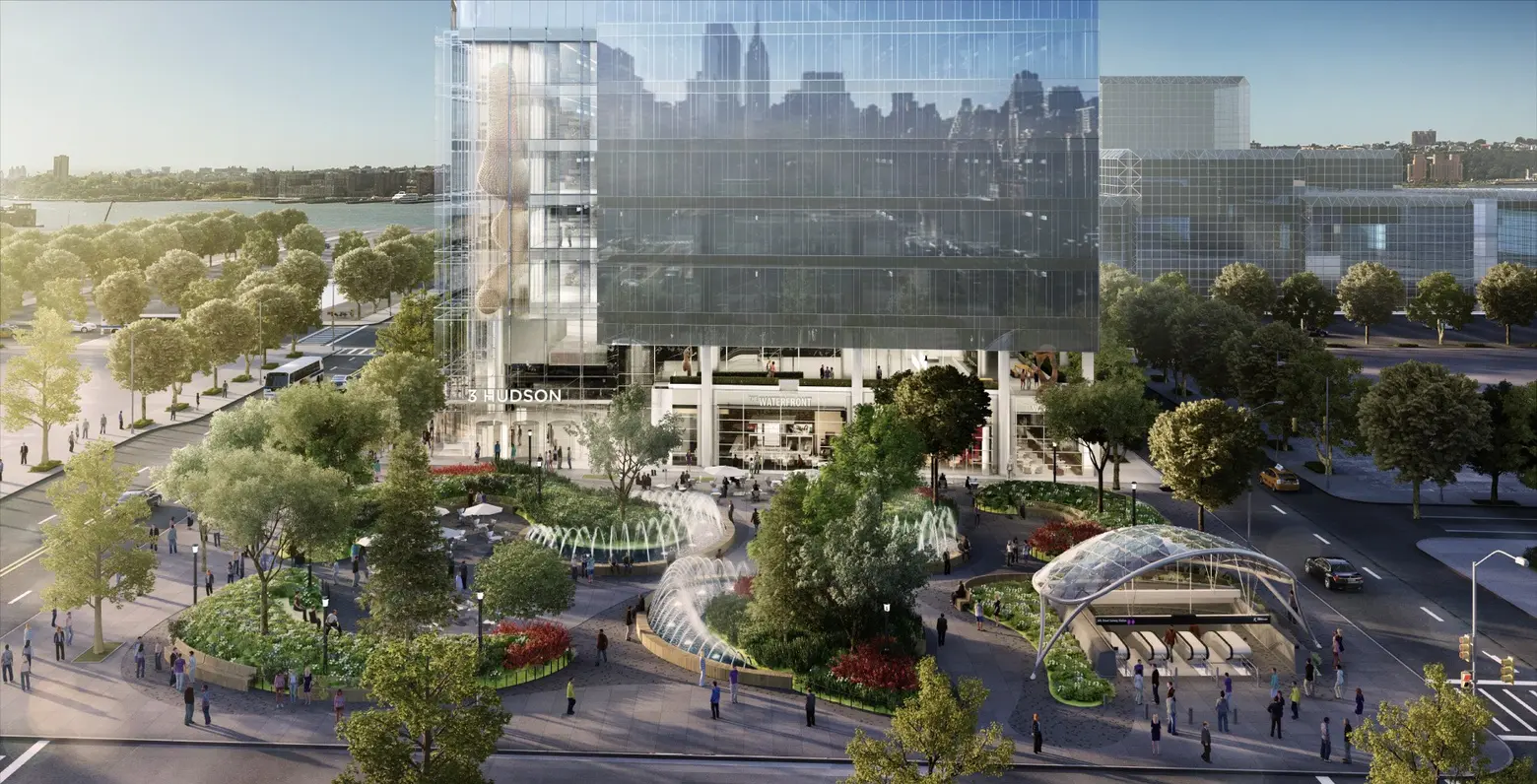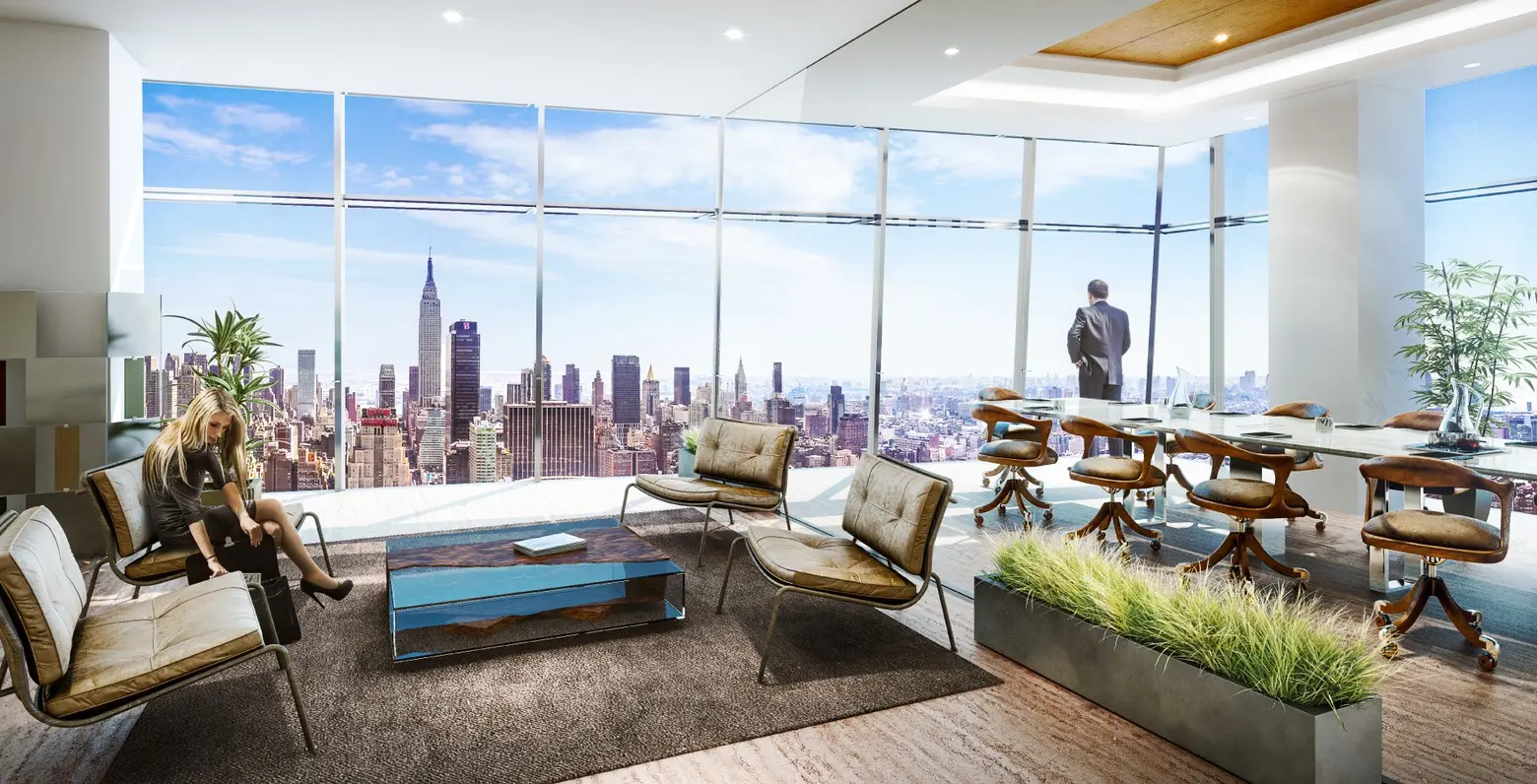 The developers designed 3 Hudson Boulevard in a way to maximize sunlight exposure and amplify nature. While the bottom of the building is locked into a block pattern, as it rises it's been designed to turn towards the sun. At the top, the building was carved out to create more corners for the building, enhancing its views of the Hudson River, Hudson River Park and the High Line.
Levels 48-63 will be set aside as "executive floors," permitting access to a health club, swimming pool and entertainment space. The tower will have office space, terraces and integrated "sky-gardens" and a roof that features glass wind screens. The skyscraper's estimated completion date is in 2021.
[Via YIMBY]
RELATED:
Renderings via FXFOWLE/Moinian Group