3 Hudson Boulevard gets new spire-less rendering as construction commences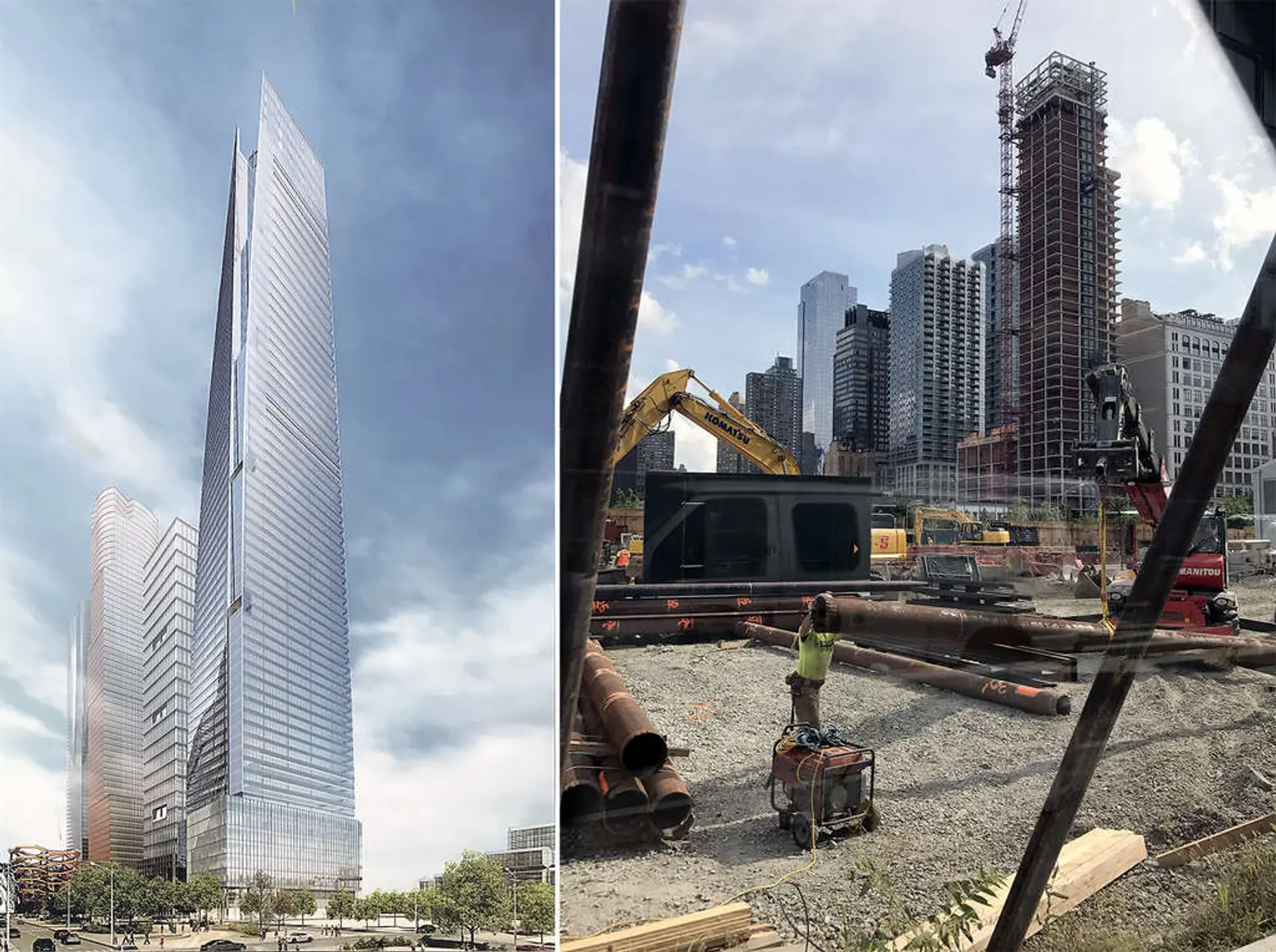 Rendering via FXFOWLE/Moinian Group (L); Current construction shot via CityRealty (R)
Earlier this month, a new view of 3 Hudson Boulevard added a 300-foot spire, bringing its total height to 1,350 and setting it up to become the tallest tower in Hudson Yards and the fifth tallest in the entire city. However, CityRealty has uncovered another new rendering of the FXFOWLE-designed supertall, which was posted at the work site now that construction has commenced, and noticeably absent is the spire. While the superlative height isn't confirmed, the new rendering does maintain the updated design of a five-story retail podium, tapered body, terraces and "sky gardens," and a rooftop terrace surrounded by glass windscreens.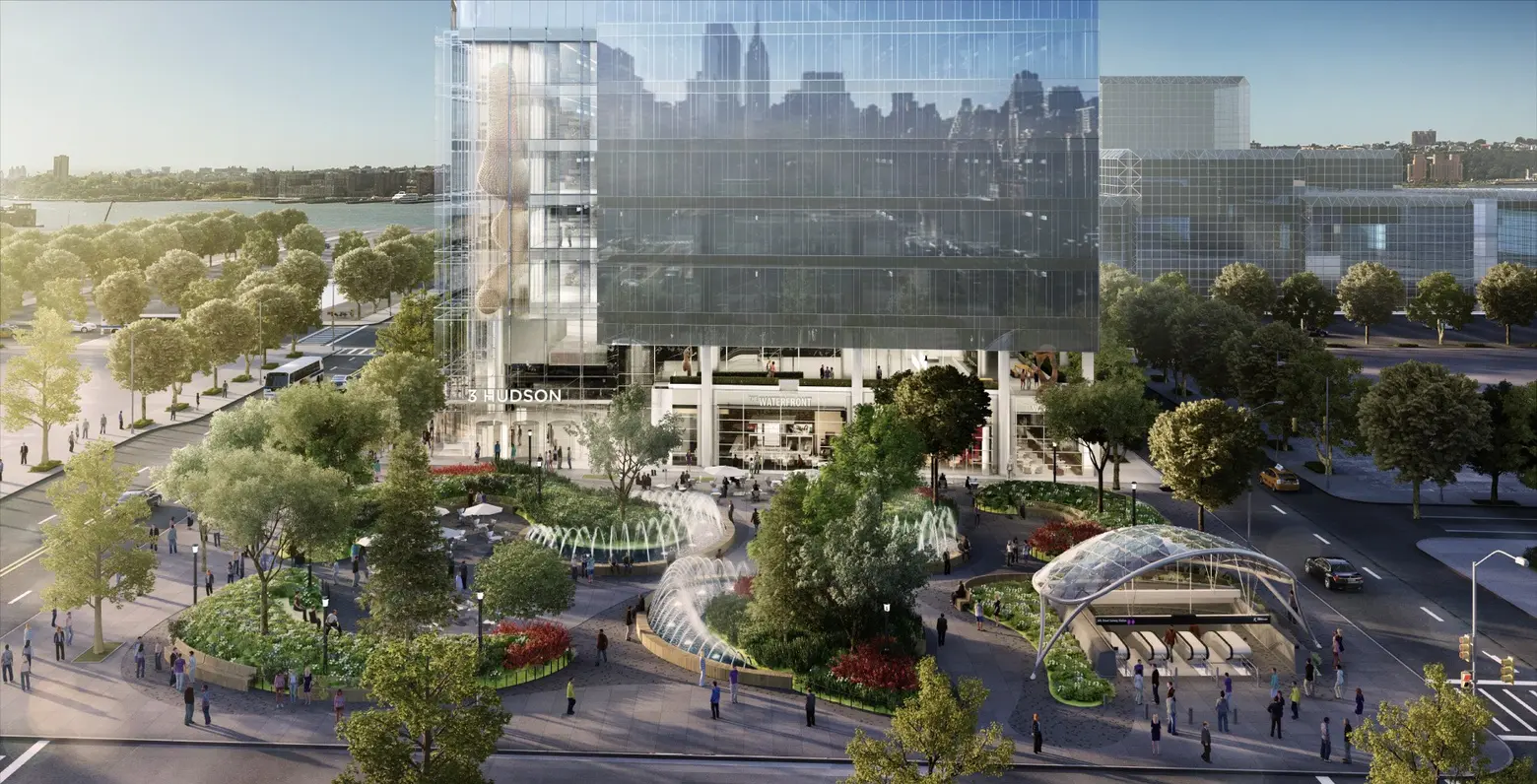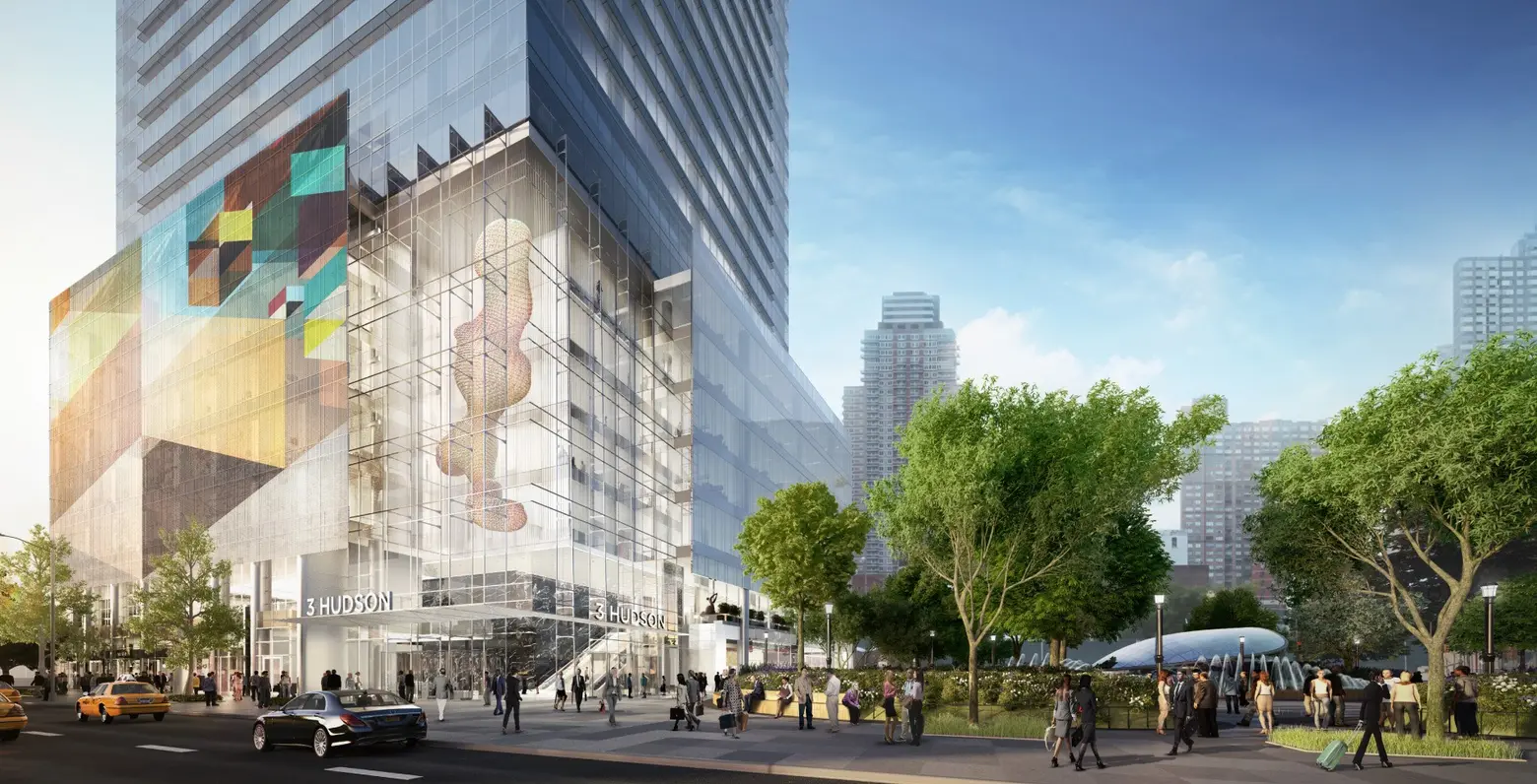 Developer Joseph Moinian bought the 47,000-square-foot site, located at the northeast corner of Eleventh Avenue and 34th Street, across from the Javits Center and 55 Hudson Yards, in 2005 from Verizon. FXFOWLE first released renderings of the mixed-use tower in 2007, calling for a LEED Platinum office/condo tower with torqued angles to optimize solar exposure.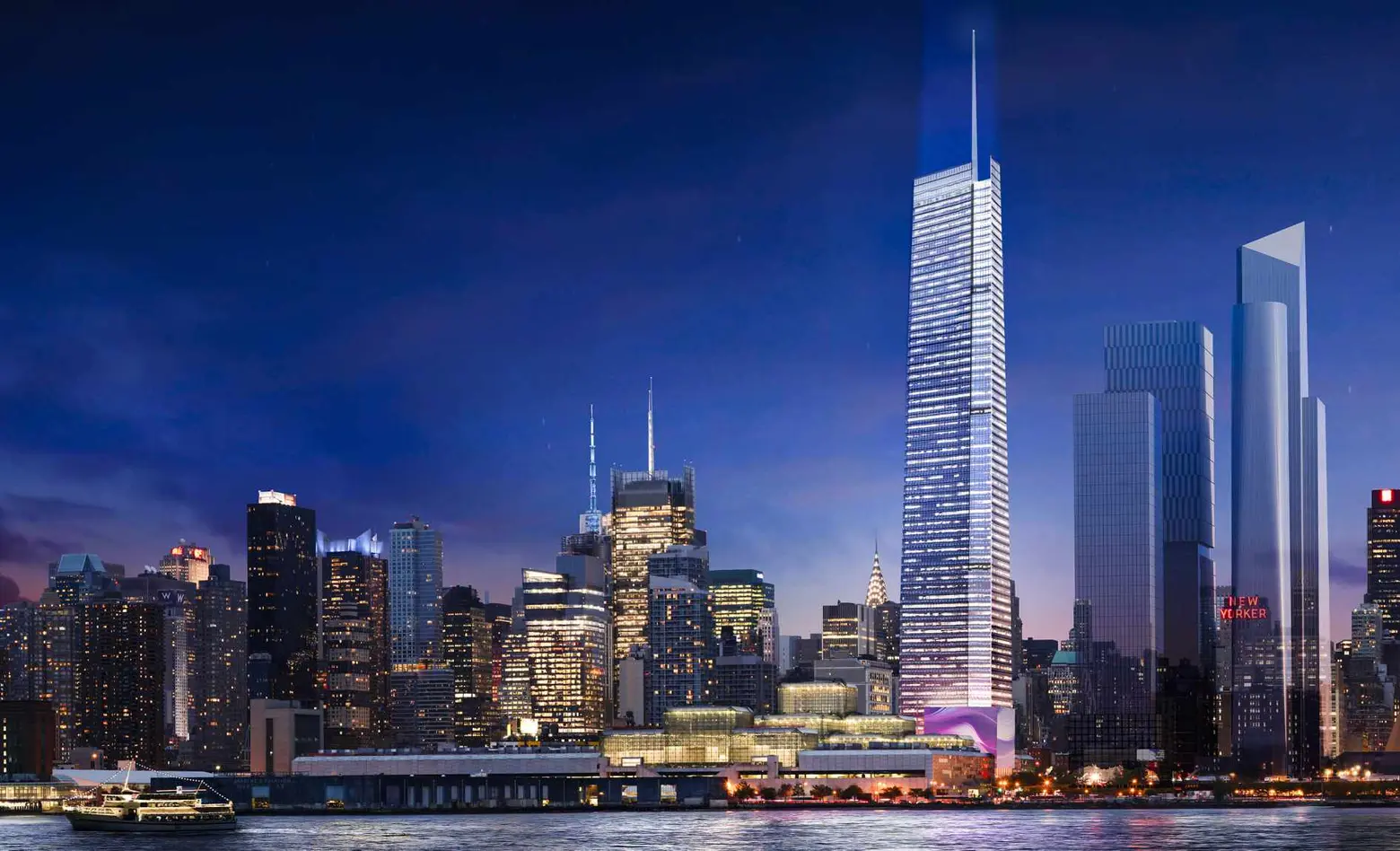 Rendering of the tower from earlier this month including the spire, via FX FOWLE
According to the architects' building page, the 1.8 million-square-foot tower will rise 63 stories and hold Class A office space (previous reports had said it would also have a residential component). This page also refers to the 300-foot spire, but the developer has yet to finalize the designs.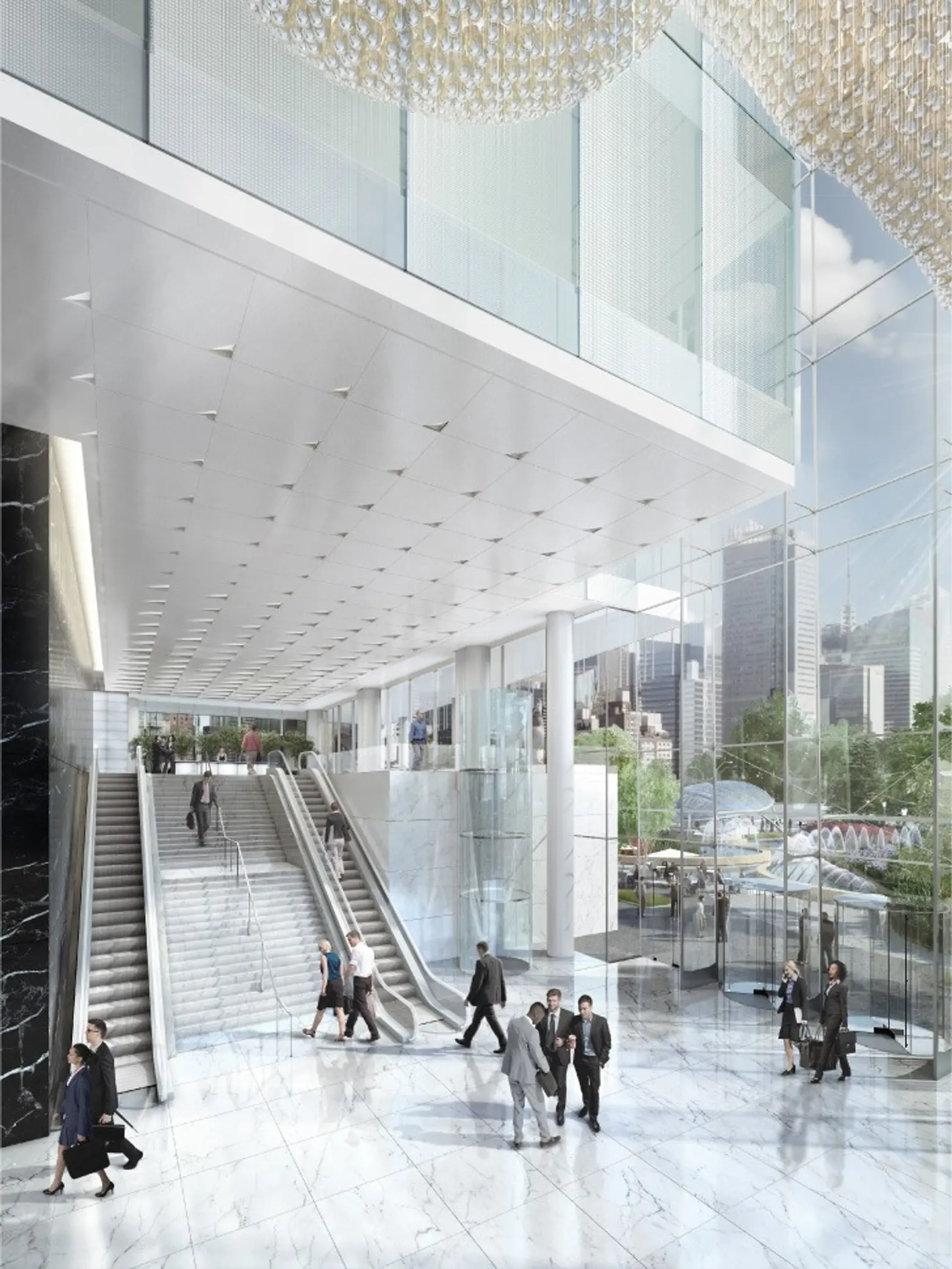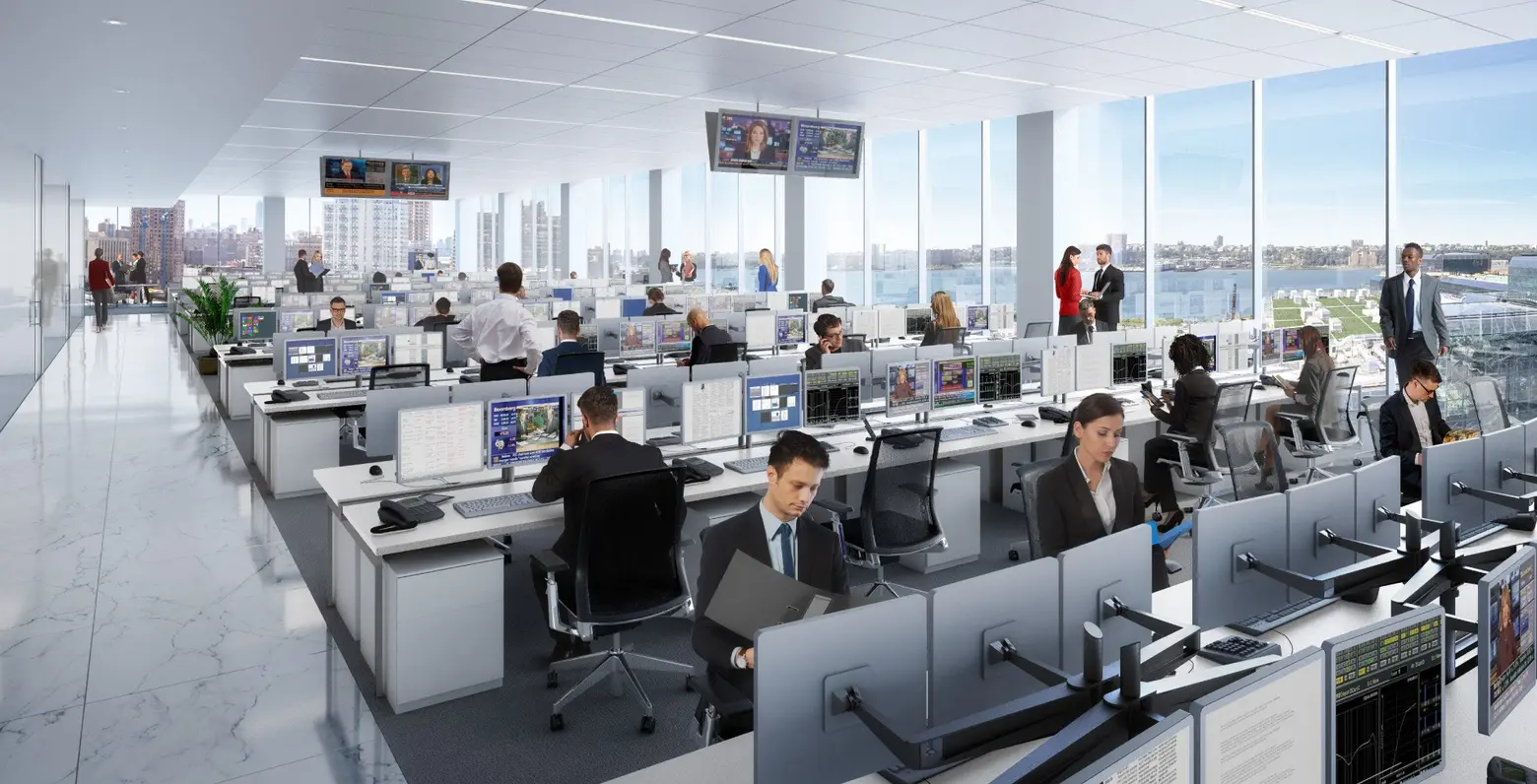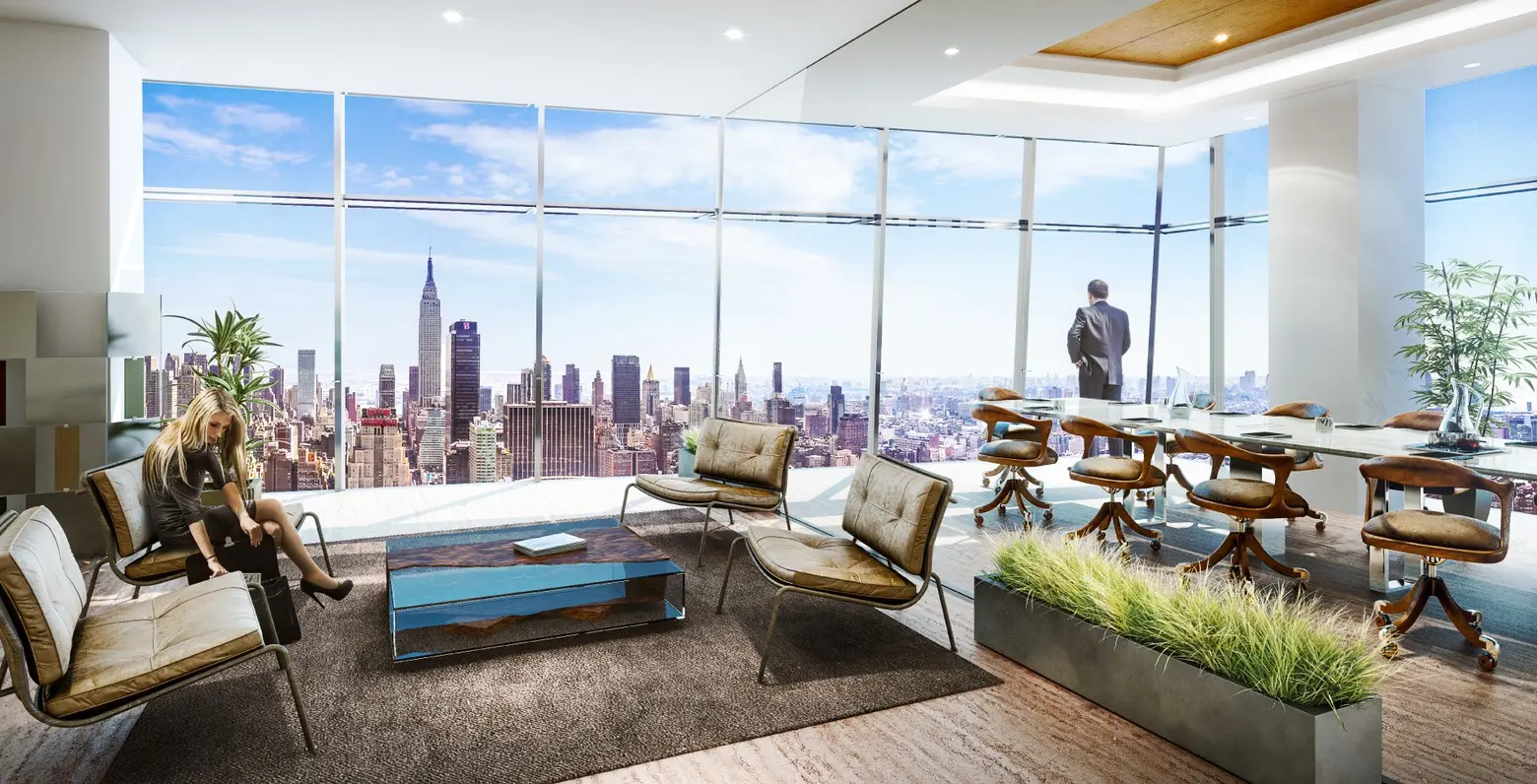 Building permits from 2014 said the spaces in the podium would have 48,000-square-foot floorplates that would be able to accommodate a trading floor, showroom, or studio space. The official building website explains that the higher floors will have more standard-sized floorplates of about 30,000 square feet. Levels 48-63 are reserved as "executive floors" that will have access to a health club, swimming pool, and entertainment space.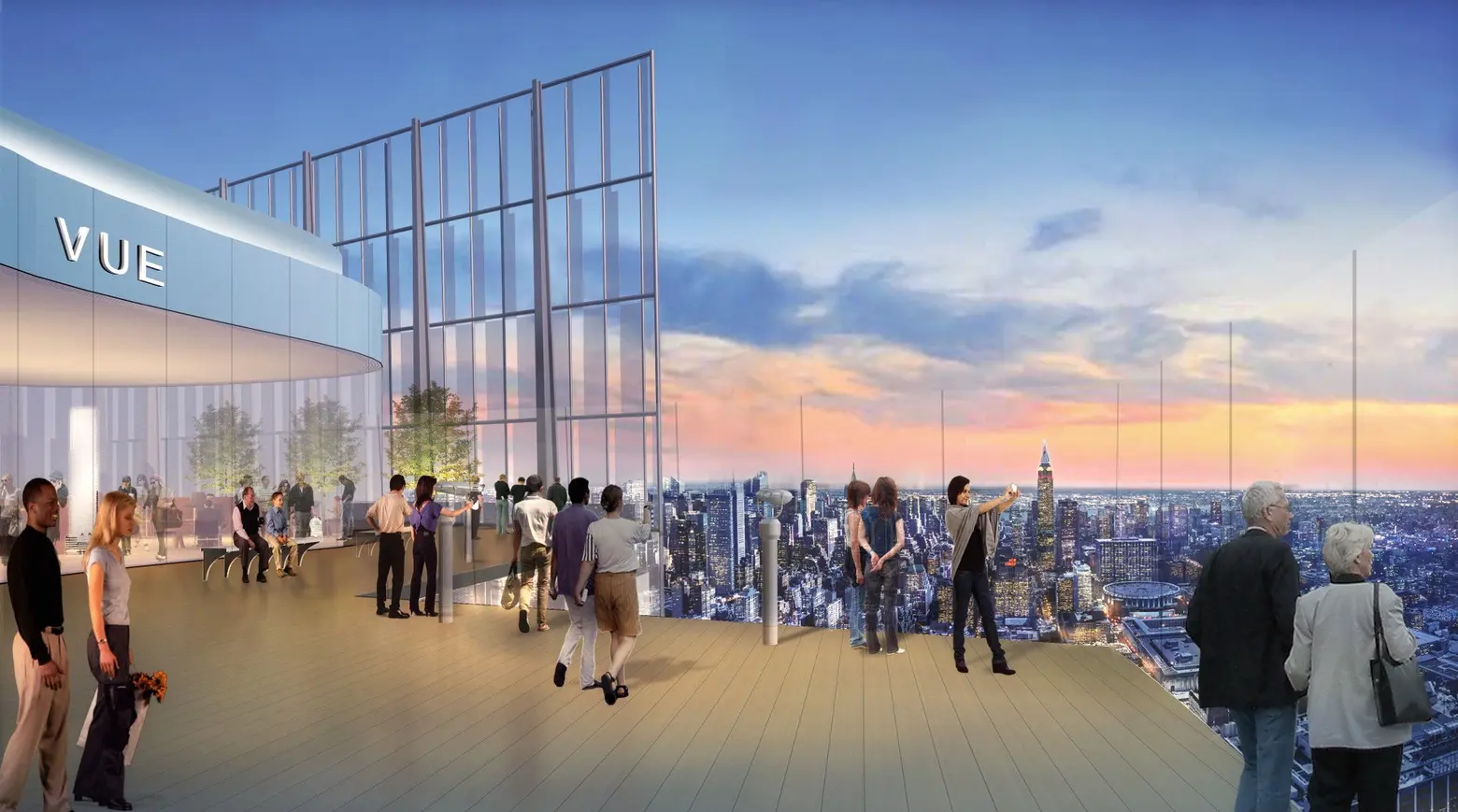 Of course the "sky club" is the highlight, with event spaces, dining rooms, bars, meeting rooms, and the aforementioned terraces.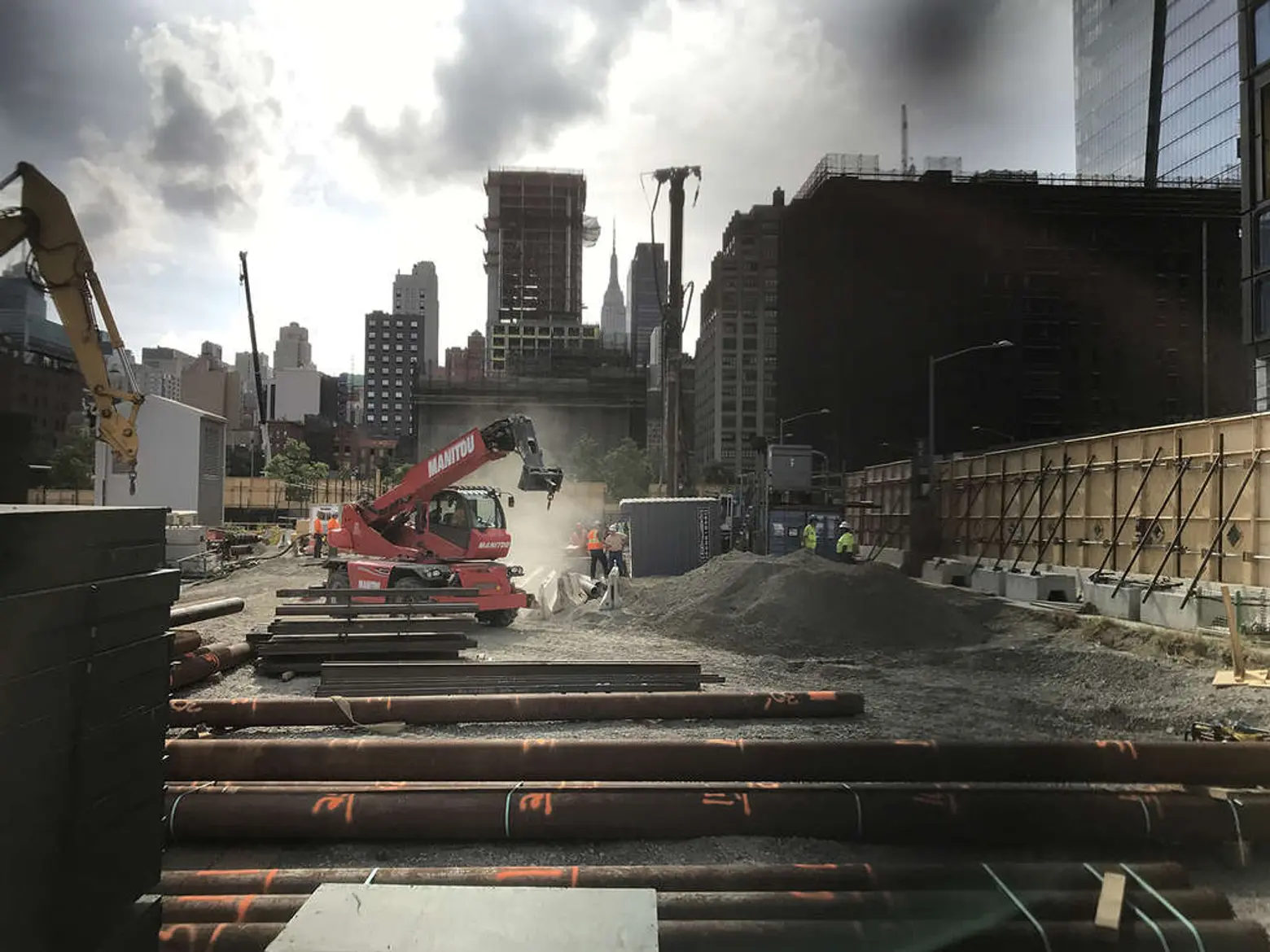 Regardless of the finalized design, the tower is expected to be completed in 2021.
[Via CityRealty]
RELATED:
Renderings via FXFOWLE/Moinian Group; Construction shots via CityRealty