New Photos of the Second Avenue Subway Show Progress–and a Twist on the MTA's Typeface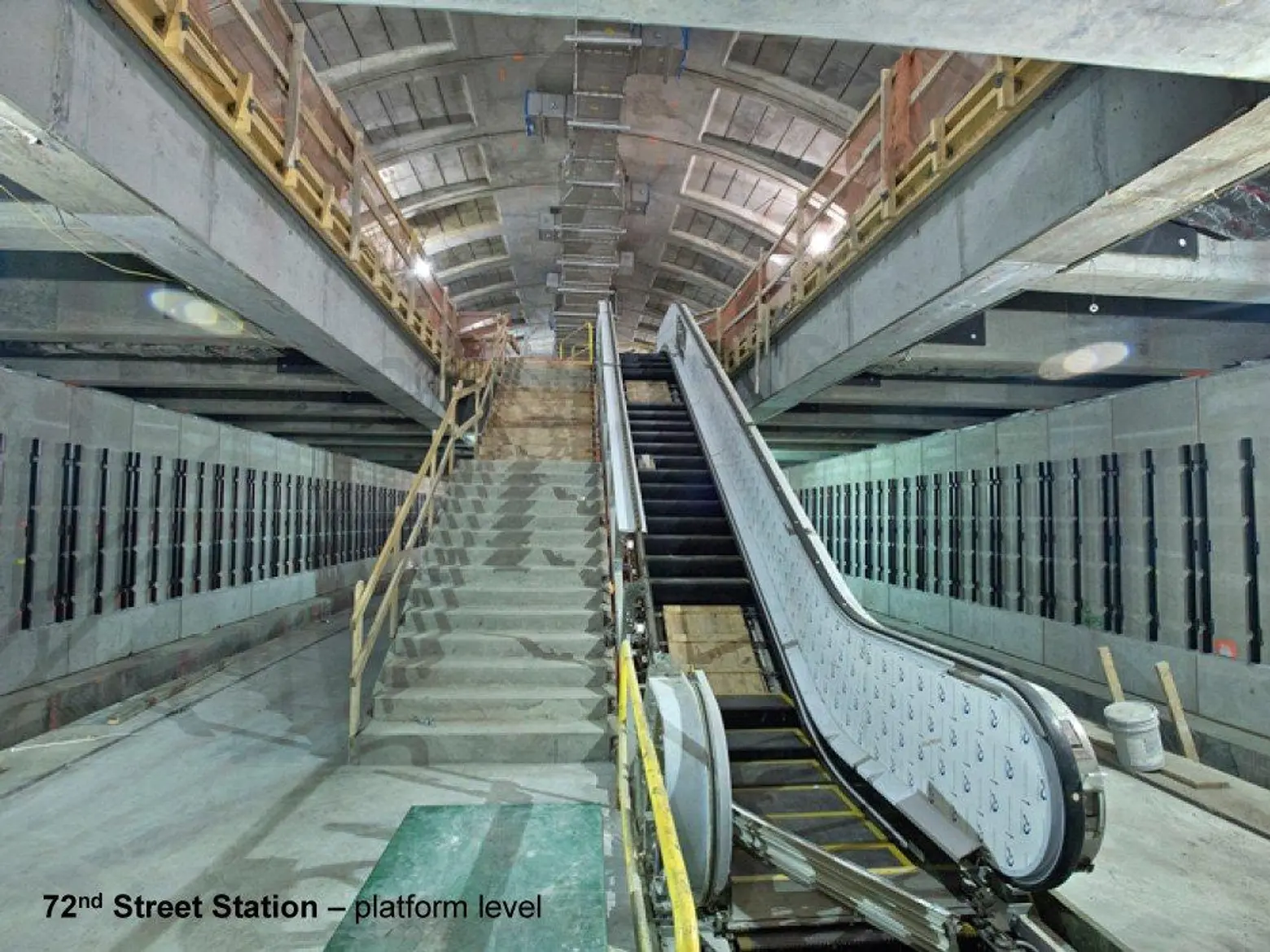 When we last wrote about the Second Avenue Subway back in February, word was that Phase I was about 79 percent complete and still on track for its December 2016 opening. Earlier this week community members and MTA officials gathered once again to go over progress, with MTA Capital Construction President Dr. Michael Horodniceanu toting a slew of new photos and renderings of the line. While the new images certainly give us a better look at some of the exciting architecture taking shape deep below our streets—in fact, the southern section is now 82 percent complete, Horodniceanu relayed—several photos also reveal some fun updates to the NYC subway's famous lettering.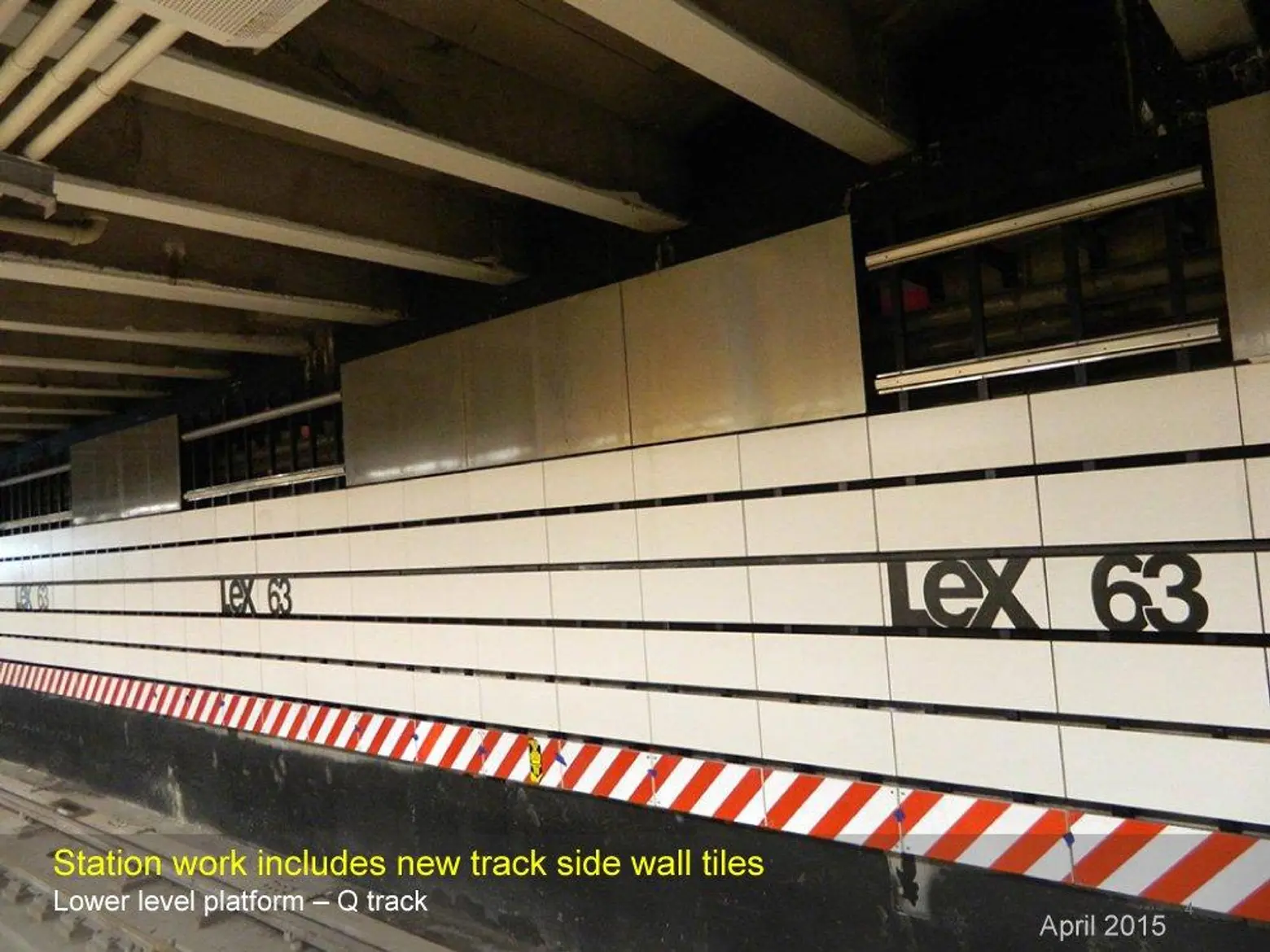 To match its 21st century birthdate, the MTA is offering up an update to its traditional Helvetica typeface, originally put out by Massimo Vignelli and Bob Noorda in the Graphics Standards Manual. Bolded and overlapping, the twist actually looks more 60s-meets-70s than the original, but is a welcome change nonetheless.
But apart from this, Horodniceanu revealed to meeting attendees that construction of the stations along the first phase are making progess, although some faster than others; the Lexington Avenue/63rd Street is 88 percent complete; 72nd Street is about 56 percent complete and still being dug out; and 96th Street is about 67 percent done with crews working on the entrance. As for the rest of the line, its fate is still up in the air. If the MTA is unable to fix its budget crisis, it's unlikely that the line will extend to 126th Street as planned.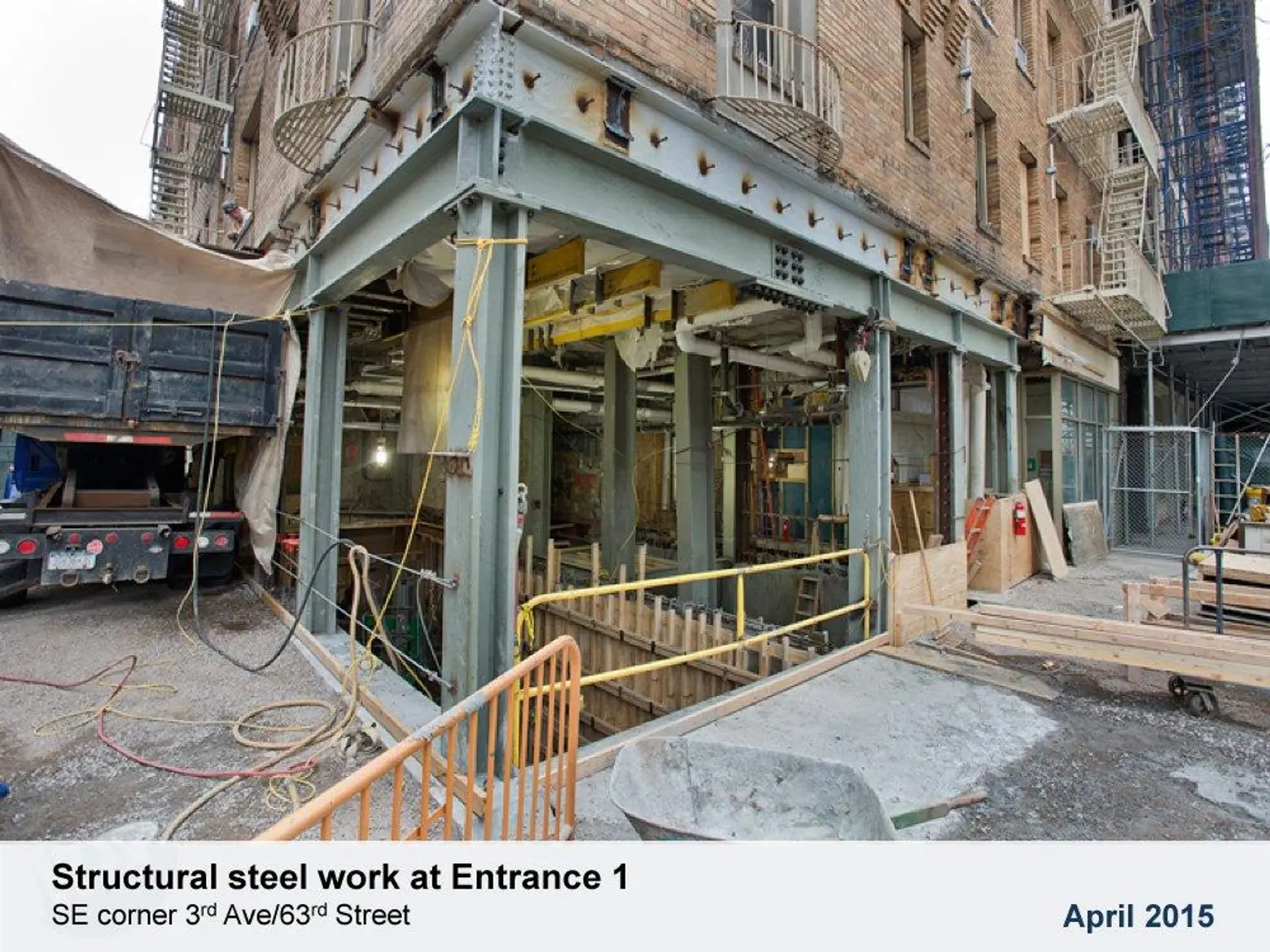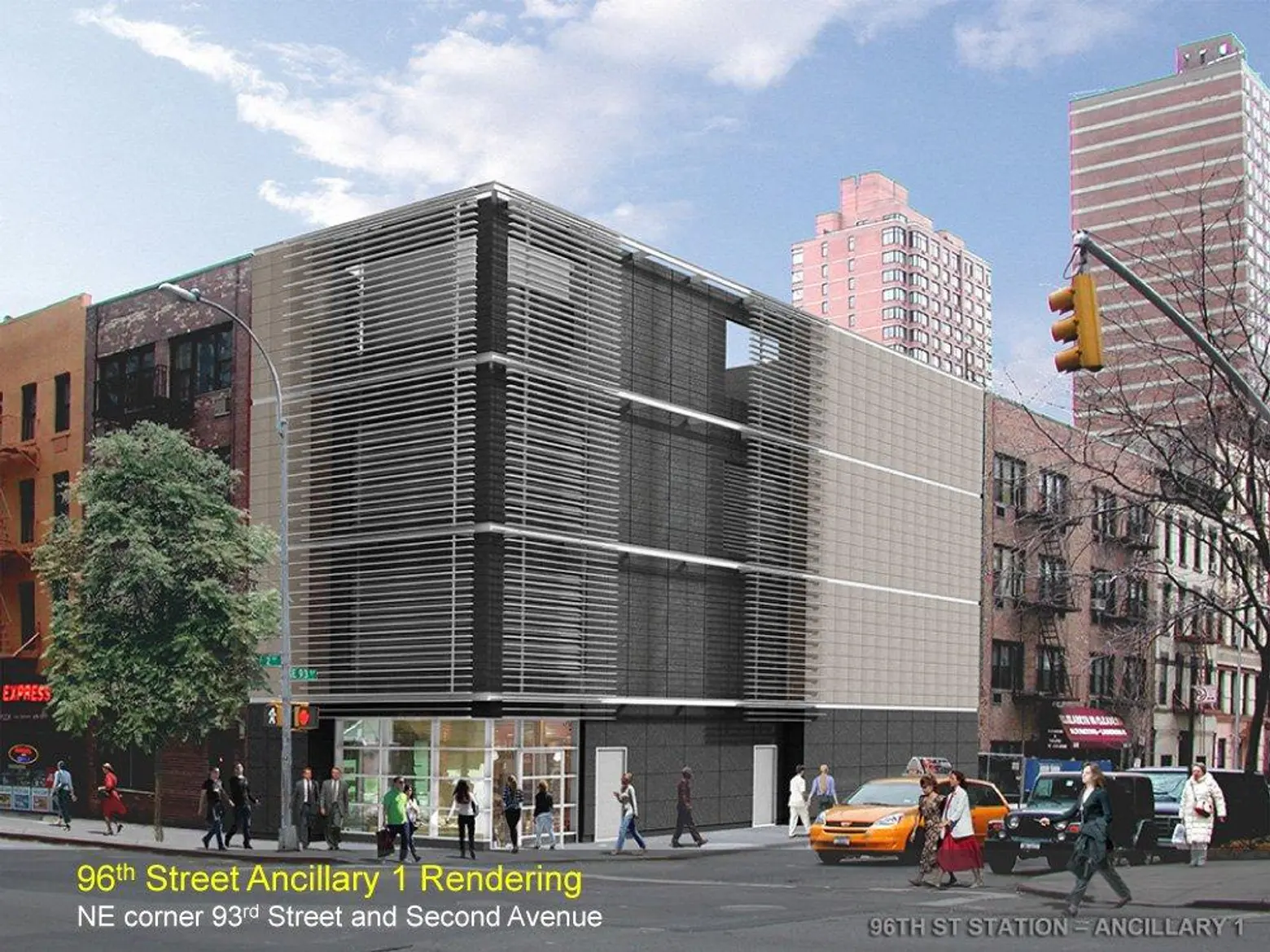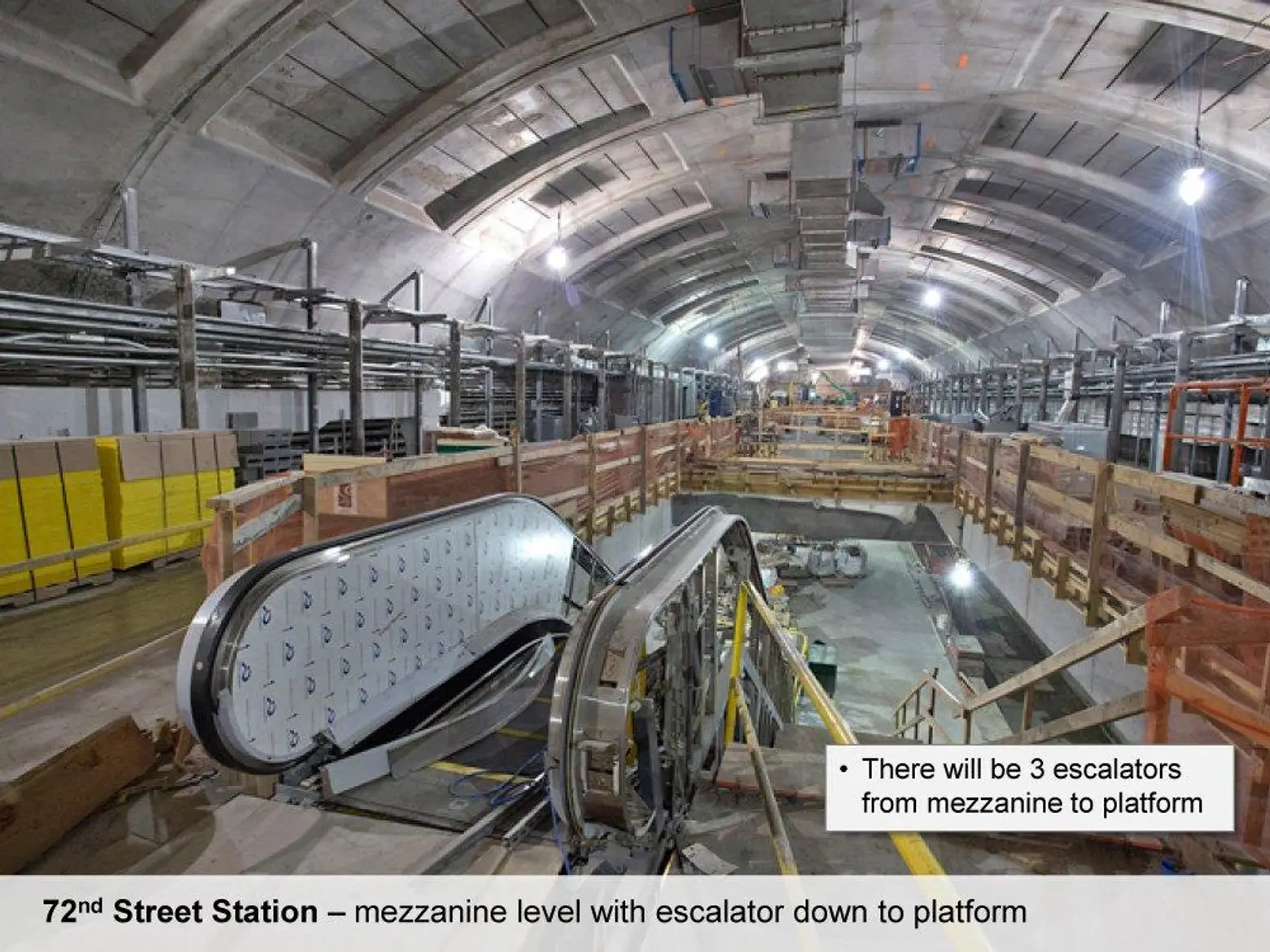 You can see more photos of the progress in our gallery below, and as we previously reported, next month the MTA will host an exhibit where you'll be able to drive a train through a simulator and see samples of the materials they're using in the stations. Those interested in heading underground can also schedule a tour of the construction by e-mailing [email protected].
[Via Gothamist]
RELATED:
All images courtesy of the MTA