New exhibit projects photos of pandemic parenting moments onto the Manhattan Bridge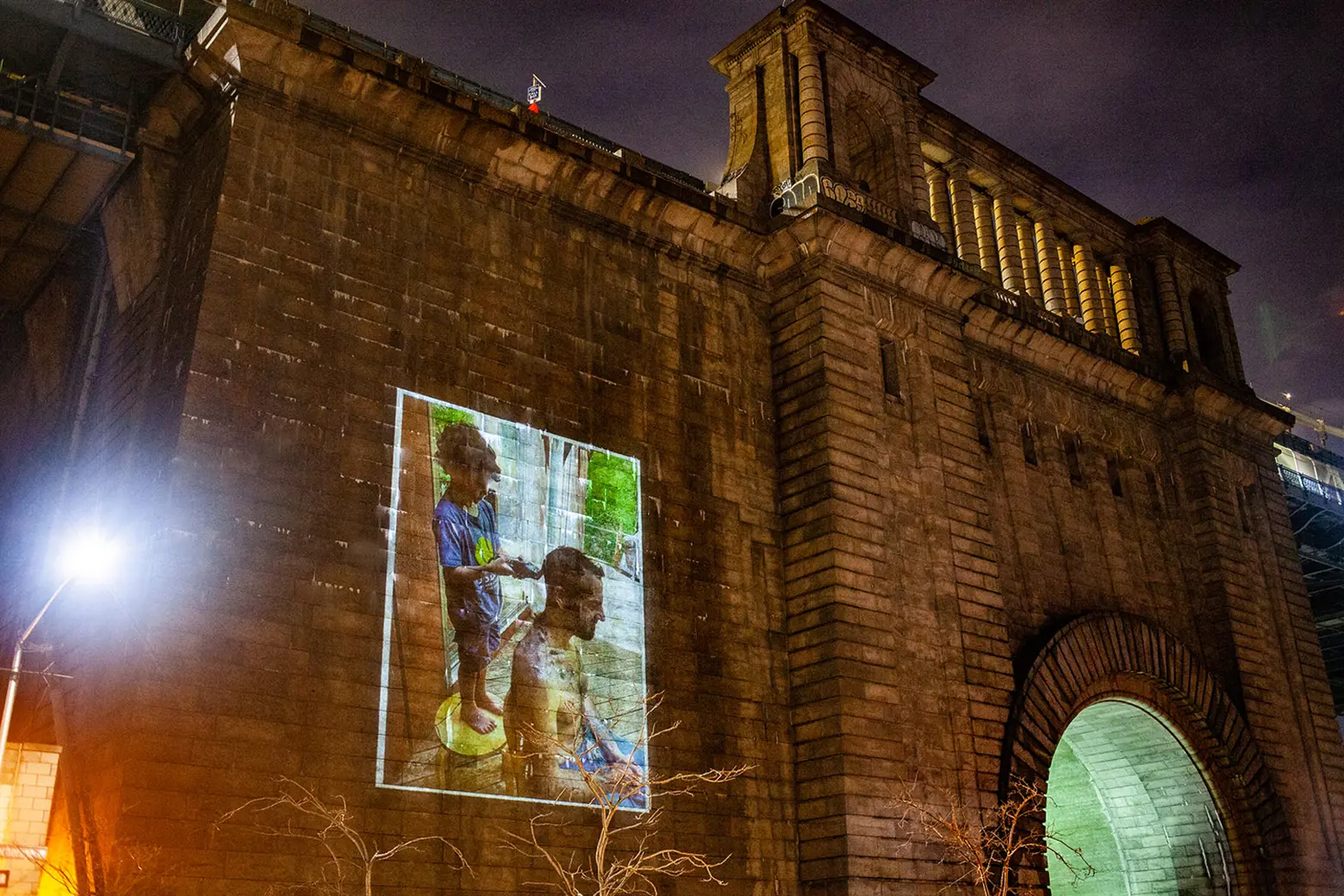 The pandemic has taken a toll on everyone, but especially so on parents who have had to help their children deal with this time of uncertainty and stress. A new photo exhibition launched in Brooklyn this week that pays tribute to the many "at-home heroes" of New York. The Dumbo Improvement District, in partnership with Photoville, is projecting photos of COVID-caregiving in action onto the Manhattan Bridge every night between Mother's Day this Sunday and Father's Day on June 20.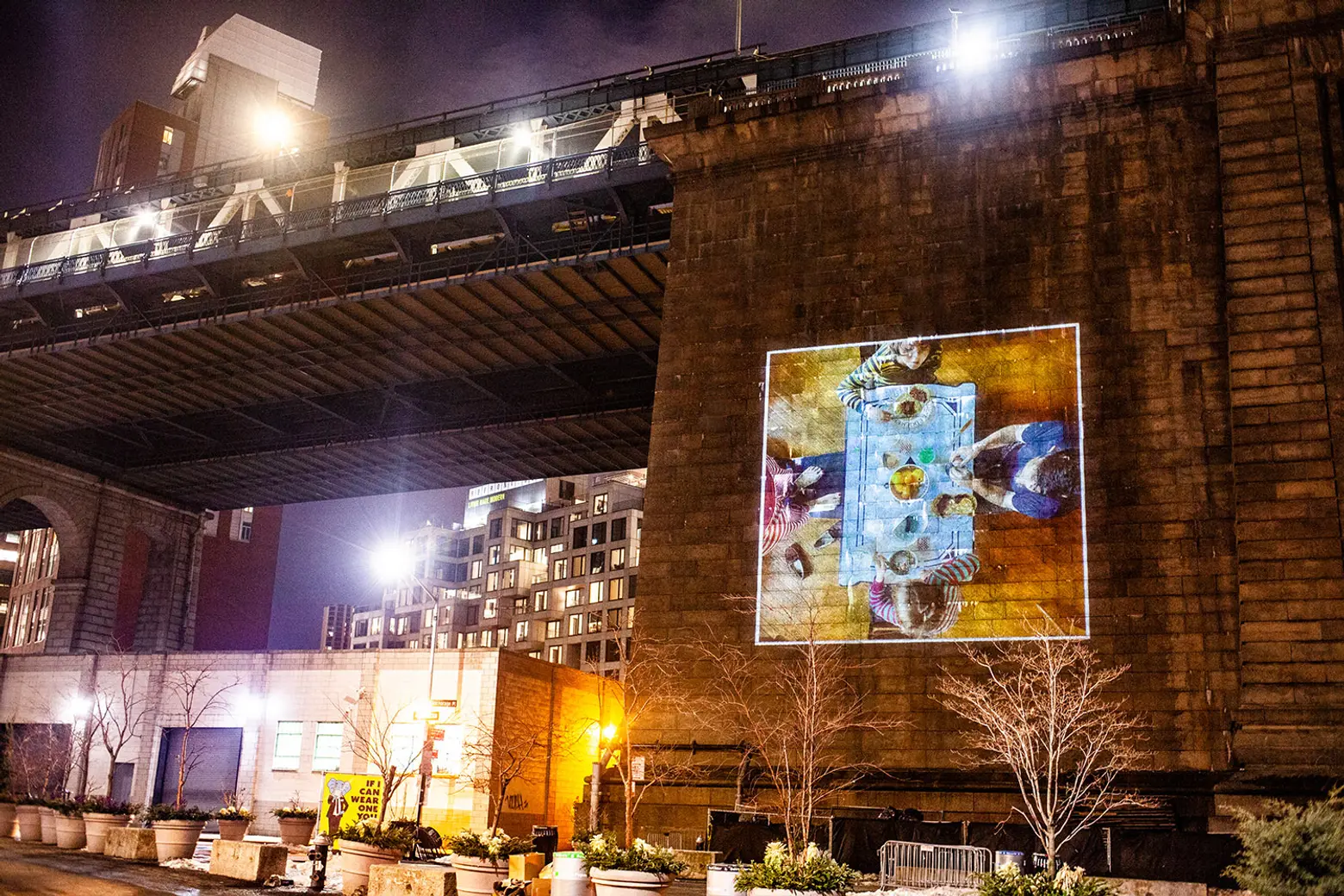 Earlier this year, the Dumbo Improvement District asked for New Yorkers to submit photos of pandemic parenting. Over 150 photos representing families from 40 different neighborhoods across the city were selected for the exhibit, titled At-Home Heroes: An Homage to Parenting Through a Pandemic in NYC.
The photos show all types of caregivers, including mothers, fathers, grandparents, guardians, and more, taking on the new roles the pandemic forced on them, including teacher, friend, chef, and barber, in addition to parenting. Photos "depict moments of joy, to reality, including working from home, and out and about moments," as a press release describes.
"This year, more than ever, we have to celebrate the moms and dads parenting through extraordinary times," Alexandria Sica, president of Dumbo Improvement District President, said. "I wish we could give them all gold medals, but a moment up in lights will have to do!"
The photo projections, which measure 65 by 40 feet, will be visible nightly from dusk to 10 p.m., with the best view from the Pearl Street Triangle. On Mother's Day on May 9 and Father's Day on June 20, the exhibit will feature photos of mothers and fathers, respectively.
RELATED: