New sculpture of Biggie Smalls unveiled at the foot of the Brooklyn Bridge in Dumbo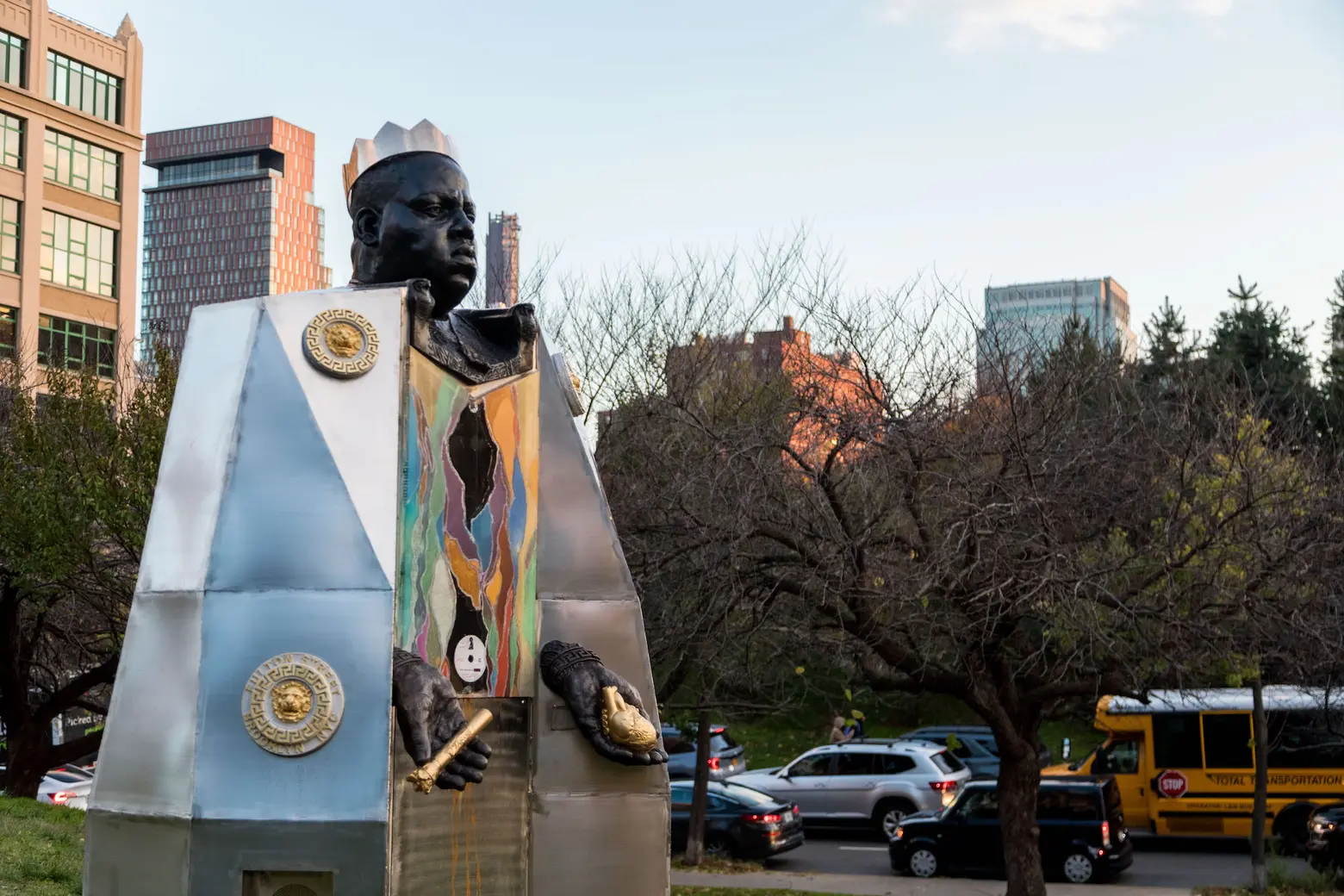 All photos courtesy of Noemie Trusty
A new sculpture of the "King of New York" now greets visitors entering Brooklyn. The Dumbo Improvement District and the Downtown Brooklyn Partnership on Tuesday unveiled a 9-foot-tall bronze structure depicting hip-hop legend Christopher "The Notorious B.I.G." Wallace at the foot of the Brooklyn Bridge in Dumbo. Created by artist Sherwin Banfield, the structure, titled "Sky's the Limit in the County of Kings," is dedicated to the "art, life, and legacy" of Wallace, who died 25 years ago.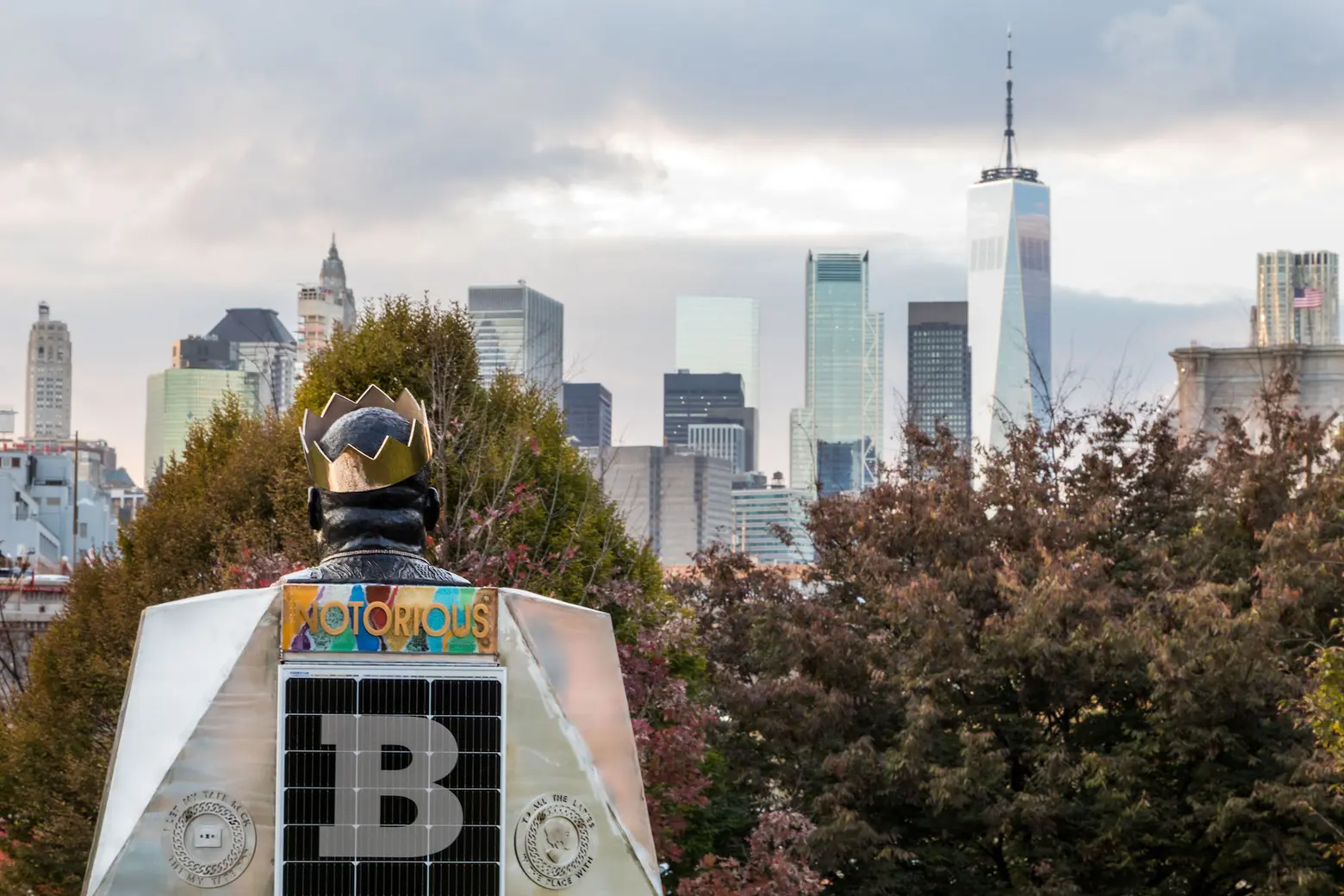 The form and structure of the stainless steel and bronze installation challenge the traditional norms of western public sculptures by portraying Biggie's "African American artistry, lineage, and evolution as the 'King of New York.'"
Located at the northeast corner of Prospect Street and Washington Street, also known as "Clumber Corner," the towering sculpture consists of a crowned bust of Biggie's head sitting on top of a steel frame and supported by panels that display the rapper's many achievements during his cut-short music career.
The mixed-media structure includes the design of one of Biggie's albums embedded with resin, a speaker playing a selection of his most famous songs, and a neon heart that says "spread love," one of his most notable sayings, according to Brooklyn Paper.
"'It was all a dream,' the opening lyric from The Notorious B.I.G.'s hit track 'Juicy,' exemplifies my dream of creating this monument," Banfield said in a statement. "Delivering this project means so much to me personally, my story and artistic development as well as countless fans of Hip-Hop Culture who continue to be positively affected and influenced by the communal experiences and sonic frequencies of B.I.G.'s artistry."
"I cherish the significance of the potential impact on young children of color who will have an opportunity to experience a public sculpture that represents and reflects their identity, circumstance and/or dreams."
The new artwork is part of NYC Parks' Art in the Parks program, which brings contemporary art to public places across the city.
This is not the first time the legendary rapper has been honored in New York City. In May, the MTA released limited-edition MetroCards at four Brooklyn subway stations depicting a crowned Biggie.
RELATED: