New city-sponsored 'freelancers hub' will open in Dumbo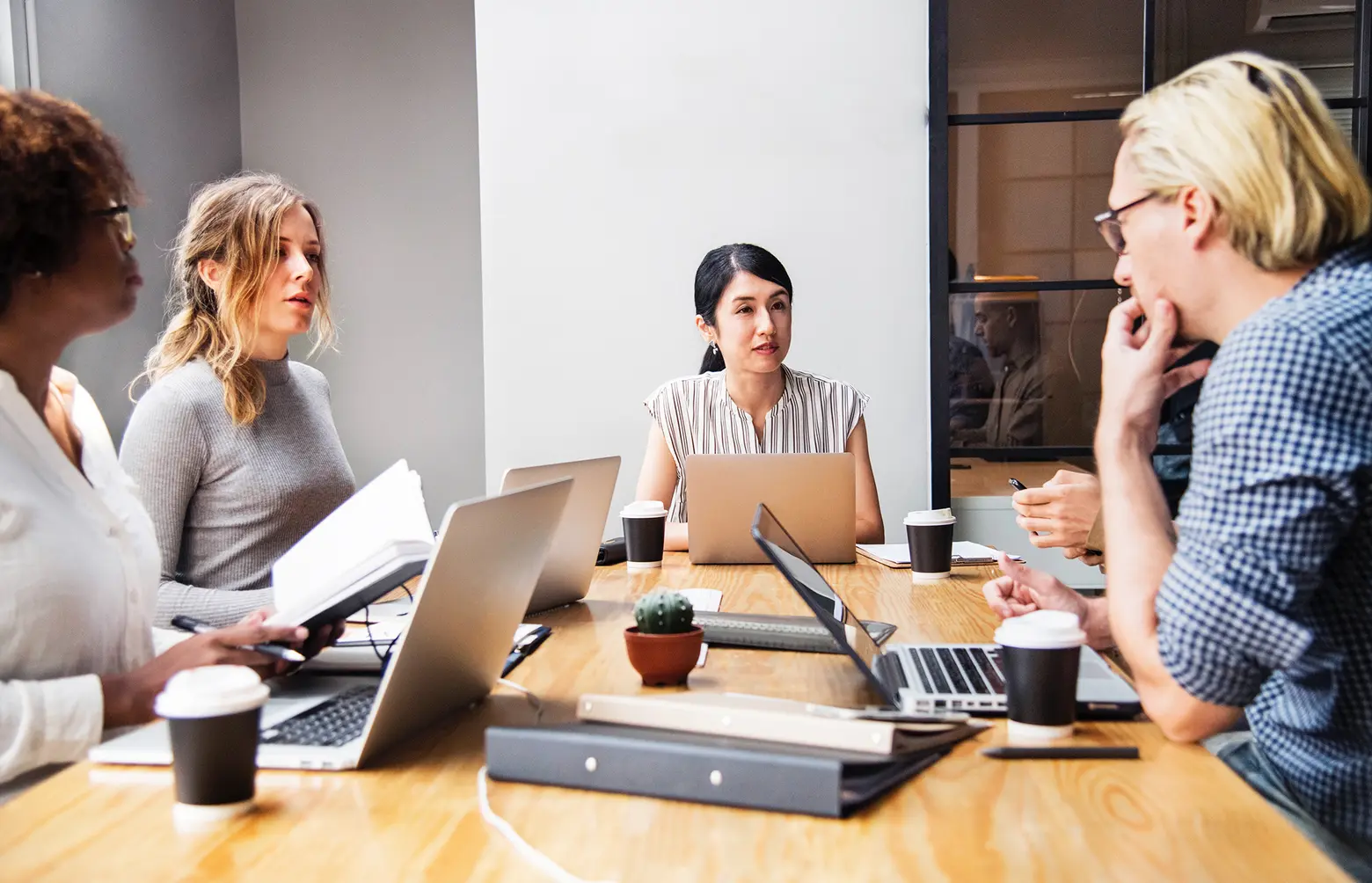 In a city where two out of five workers is a freelancer, a significant workforce doesn't always have ready access to health care or even a tranquil space to work. The Mayor's Office of Media and Entertainment hopes to address those needs, among others, with a new freelancer's hub, the first government-backed initiative to help media freelancers across NYC with networking, legal and business assistance and advice on projects. Plans for the new hub, which will be located at the Made in NY Media Center in Dumbo, Brooklyn, were announced this morning by Made in NY Commissioner Julie Menin. The mayor's office is partnering with The Freelancers Union and Independent Filmmaker Project to create and operate the space, which will open in October.
Commissioner @JulieMenin announces the #FreelancersHubNYC with @freelancersu and @ifpfilm, which is the first government-backed initiative to aid media freelancers across NYC network, get legal and business assistance & advice as they create their media projects. #inBrooklyn pic.twitter.com/N8halbmbMQ

— Made in NY (@MadeinNY) August 22, 2018
Free membership will include workshops, resources and meetups as well as classes in marketing and budgeting, legal clinics and tax assistance as well as free working space for members. A partnership with the Department of Consumer Affairs will offer "Freelance Isn't Free" consultations for freelancers with non-payment issues.
Menin said, "When we know that nearly two out of every five workers in New York City—approximately 38 percent—are freelancers, we want to make sure that we as a city government are meeting their needs and providing the services they want."
Deputy Mayor for Housing and Economic Development Alicia Glen mentioned the role of women in the city's formidable freelance workforce, and that many of those are women who juggle work and personal lives.
Want to know the incredible – and free – benefits freelancers will get thanks to #FreelancersHubNYC? Caitlin Pearce from @freelancersu details all the perks, necessary tools and community opportunities the new Freelances Hub will provide. #inBrooklyn pic.twitter.com/q1jiSpTY6B

— Made in NY (@MadeinNY) August 22, 2018
Caitlin Pearce, the executive director of Freelancers Union, said during the joint announcement, "The hub will offer coworking, of course, and plenty of opportunities for freelancers to come together and network." She described the planned "Freelance 101" workshops on topics that aim to "help freelancers earn more income, find work, manage their finances, protect their work and run and grow a freelance business."
You can get updates on the new hub here.
RELATED: