Murray's Cheese opens a new flagship in Long Island City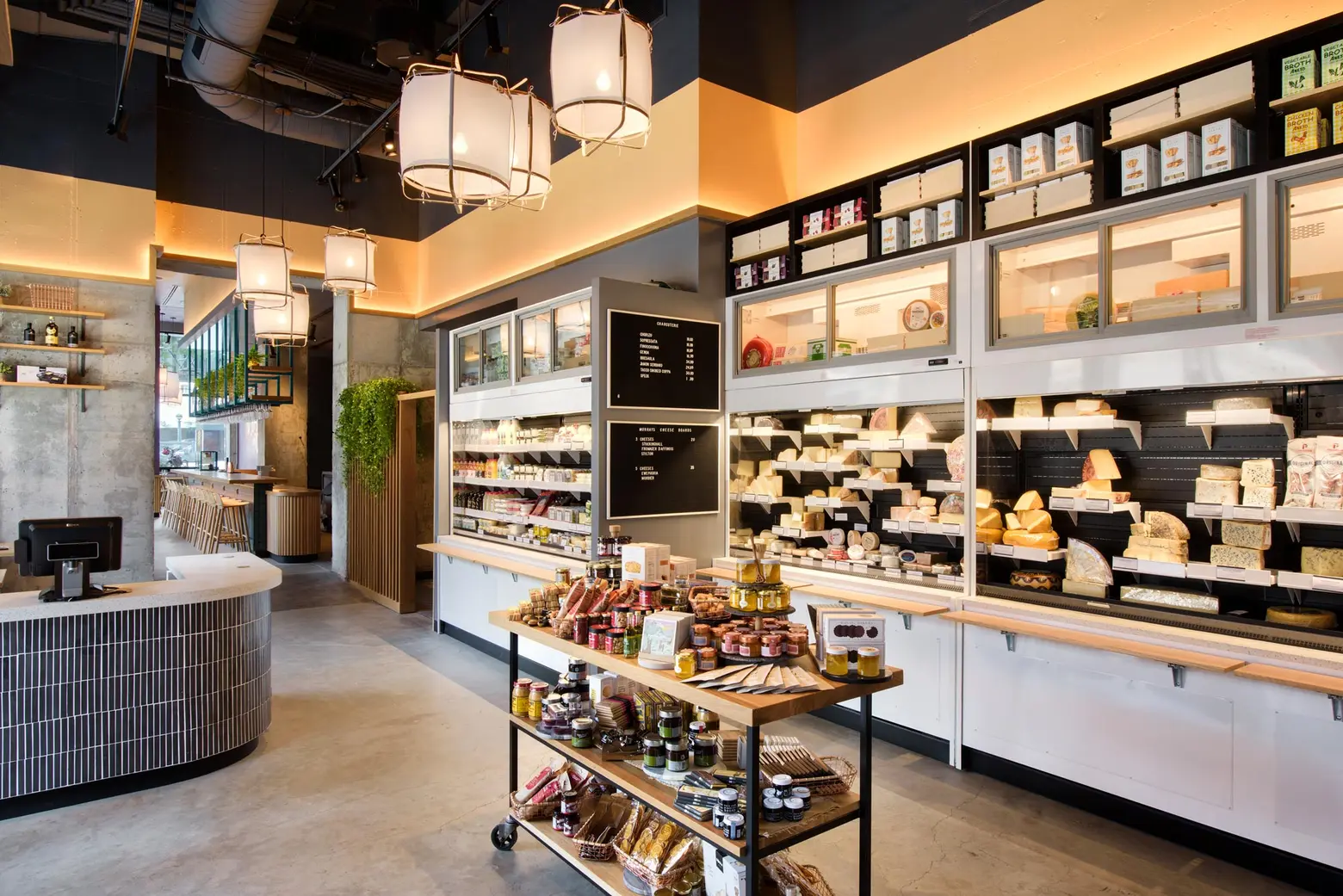 Photo by Emily Andrews for the Rockwell Group
When Murray's Cheese first opened in a small storefront on Cornelia Street 80 years ago, they primarily sold milk, eggs, and butter. After becoming a Greenwich Village institution, Murray's has since expanded, moving to a larger storefront across on Bleecker Street in 2004, and opening a location in Grand Central and cheese-aging caves in Long Island, where the business just announced they'll be opening a new shop and restaurant. According to a press release, "Murray's Cheese Bar LIC will be the restaurant's flagship location and its first-ever full-service bar, with an adjacent cheese shop offering more than 400 specialty items."
Murray's Cheese Bar LIC is located at 28-30 Jackson Avenue, part of the three-tower Jackon Park complex that's just off the Queensboro Plaza subway stations. It replaces the former Murray's Cheese Bar on Bleecker Street. According to Murray's website, they are "in the process of evolving our restaurant concept on Bleecker Street."
The new space was designed by the Rockwell Group, who took inspiration from "the many colors and materials used for cheese aging and cheesemaking." In the shop, a cheese library, which was conceived as a miniature version of Murray's Cheese laboratories, is the highlight of the space. The pendant lights are nods to "the organic drape of cheesecloth," while the concrete, copper, and terracotta are inspired by the cheese vats and molds.
The shop offers a rotating selection of pre-cut cheese, along with 400 other items including charcuterie, fresh dairy, smoked fish, prepared foods, pasta and sauces, chocolates, fresh baguettes, and iced coffee.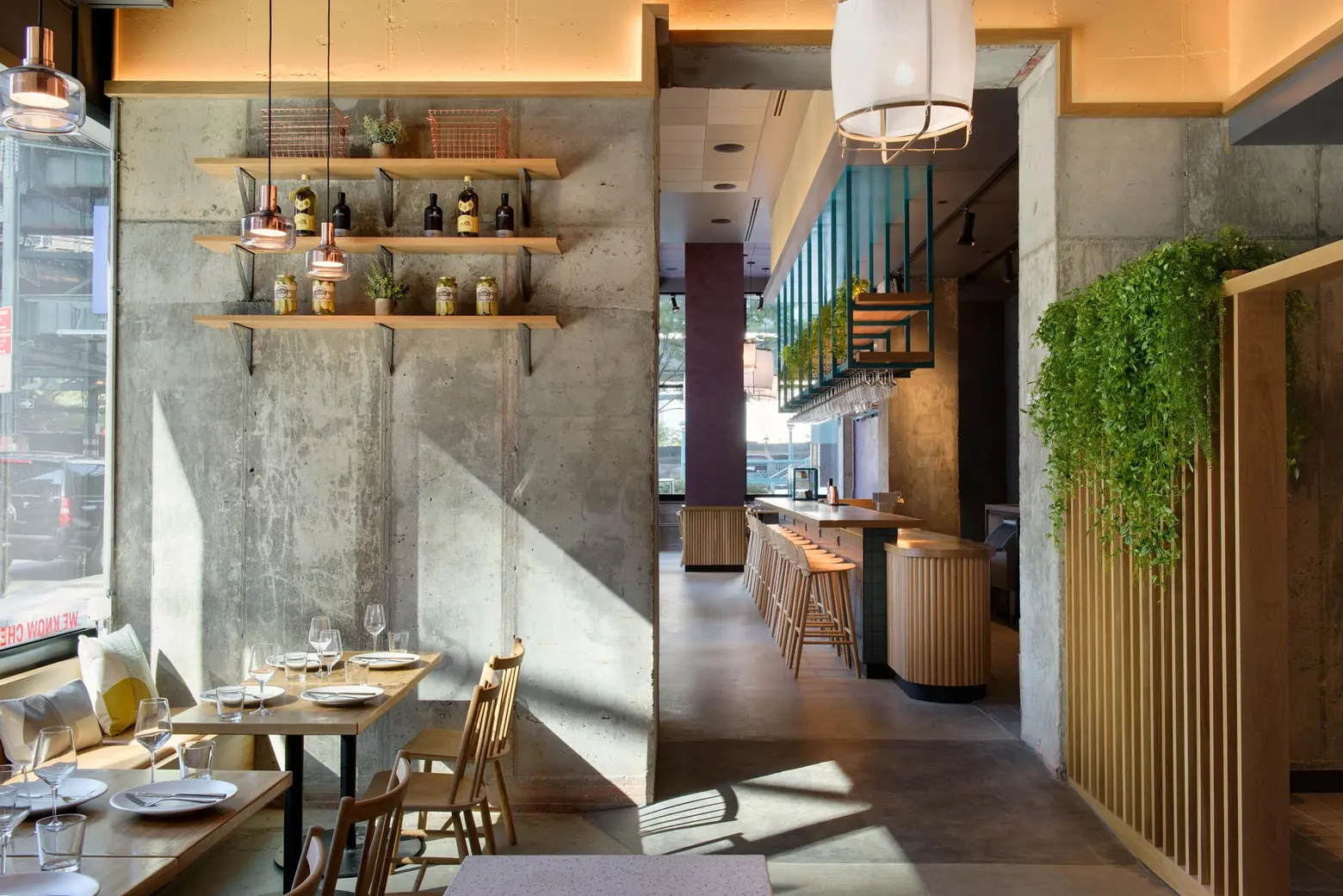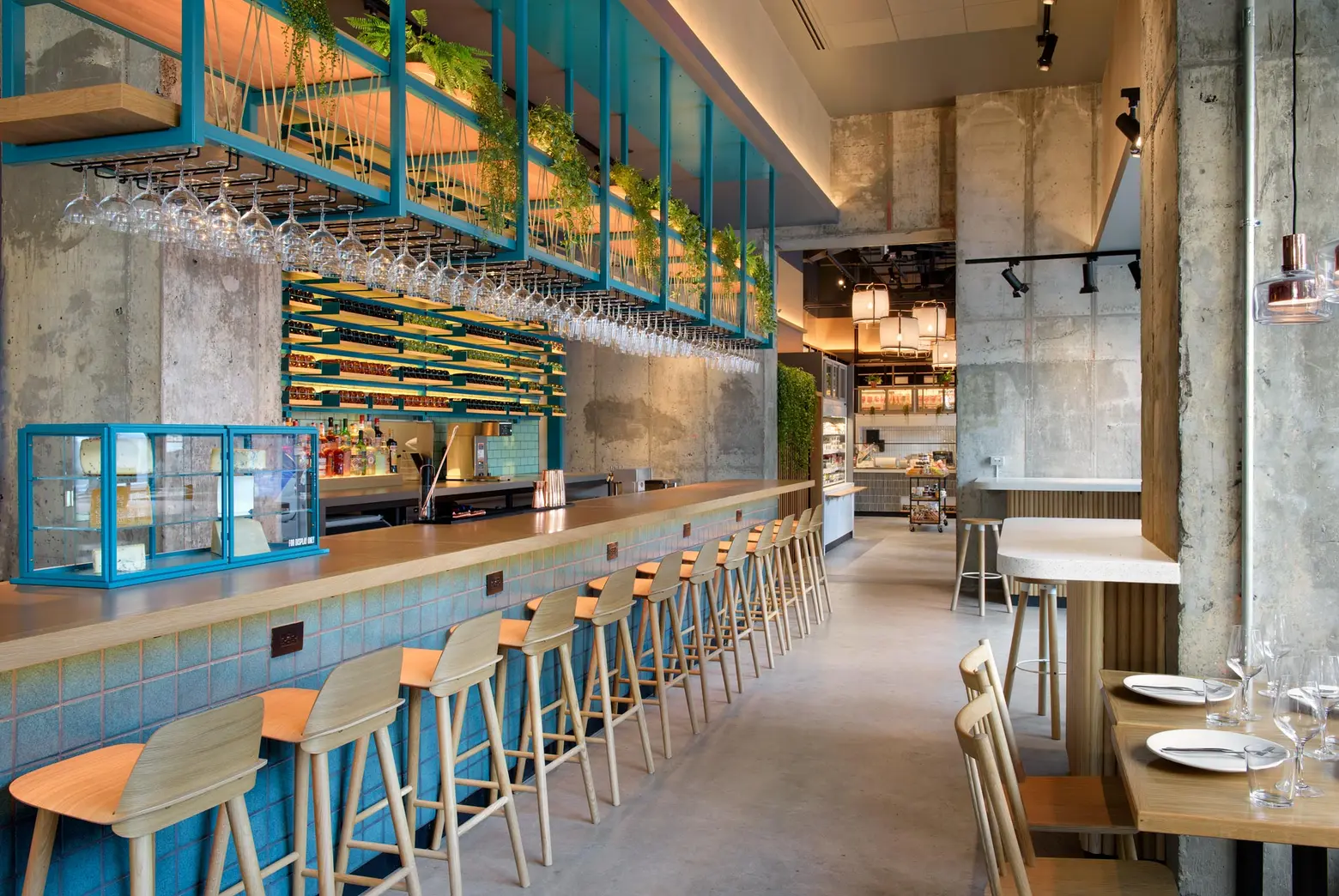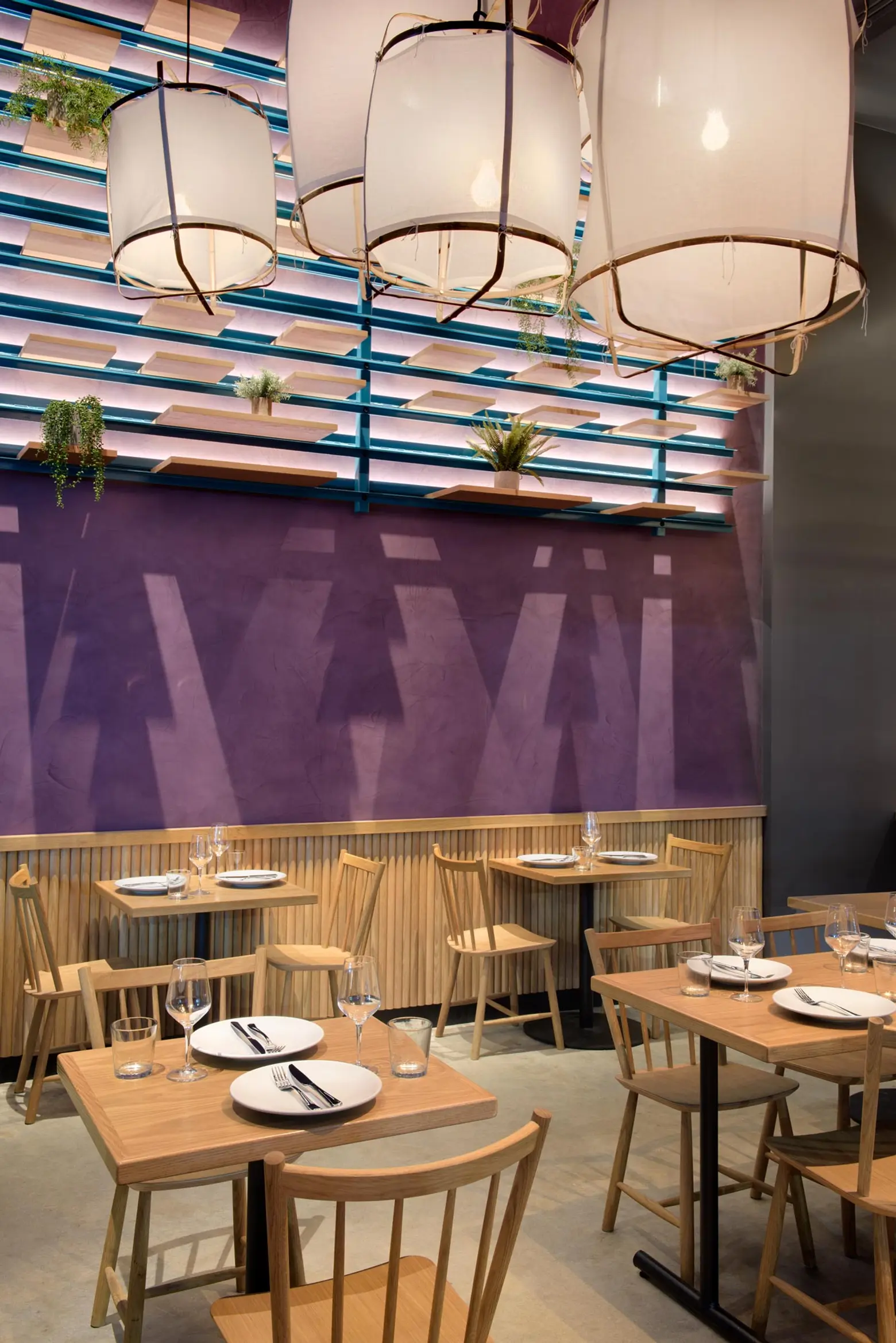 Photos by Emily Andrews for the Rockwell Group
In the restaurant, Rockwell Group used a deep palette of purples, greens, and browns that are reminiscent of "the changes in cheese chemistry as it ages," as well as custom shelving that "mimics the cave storage where cheese is aged."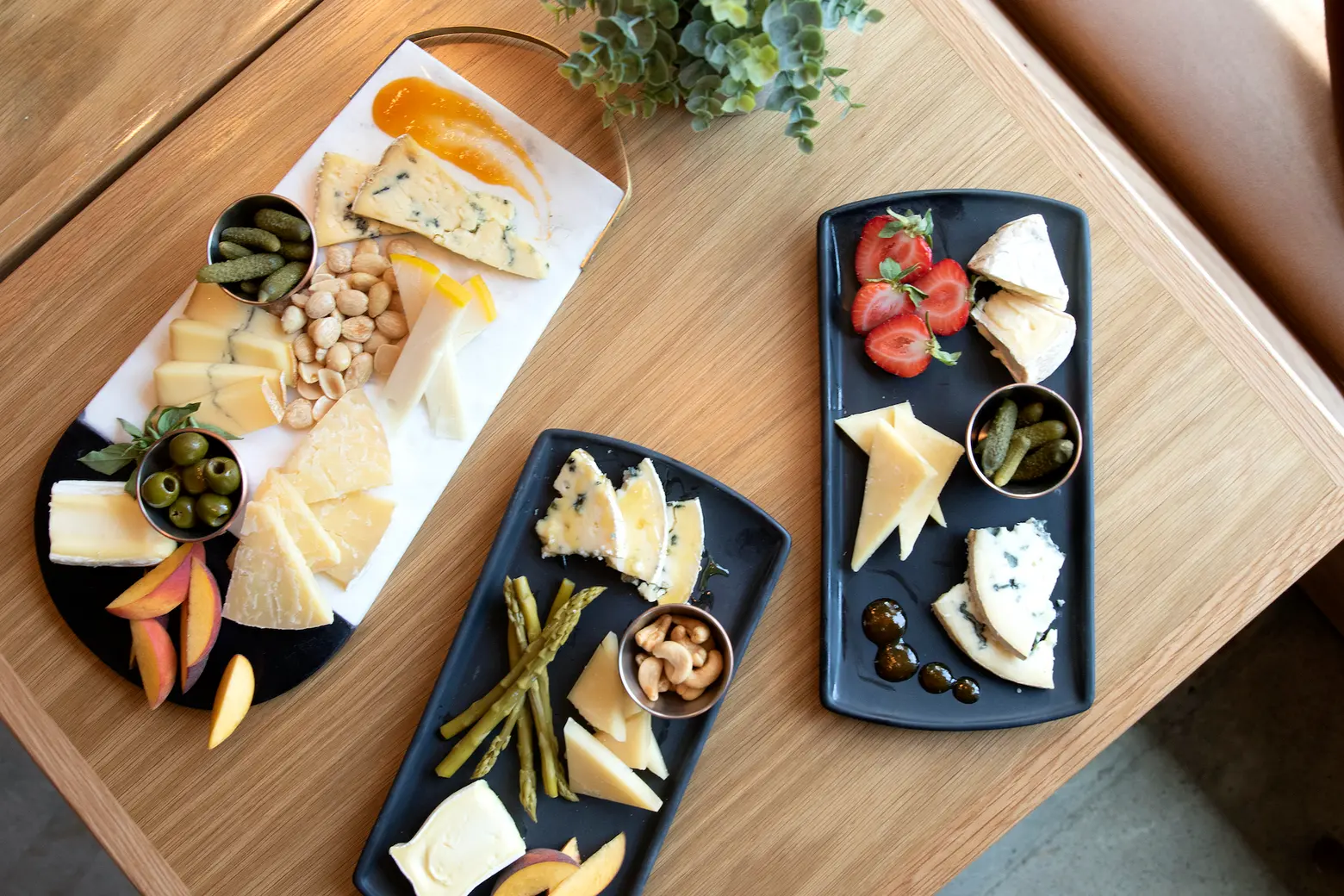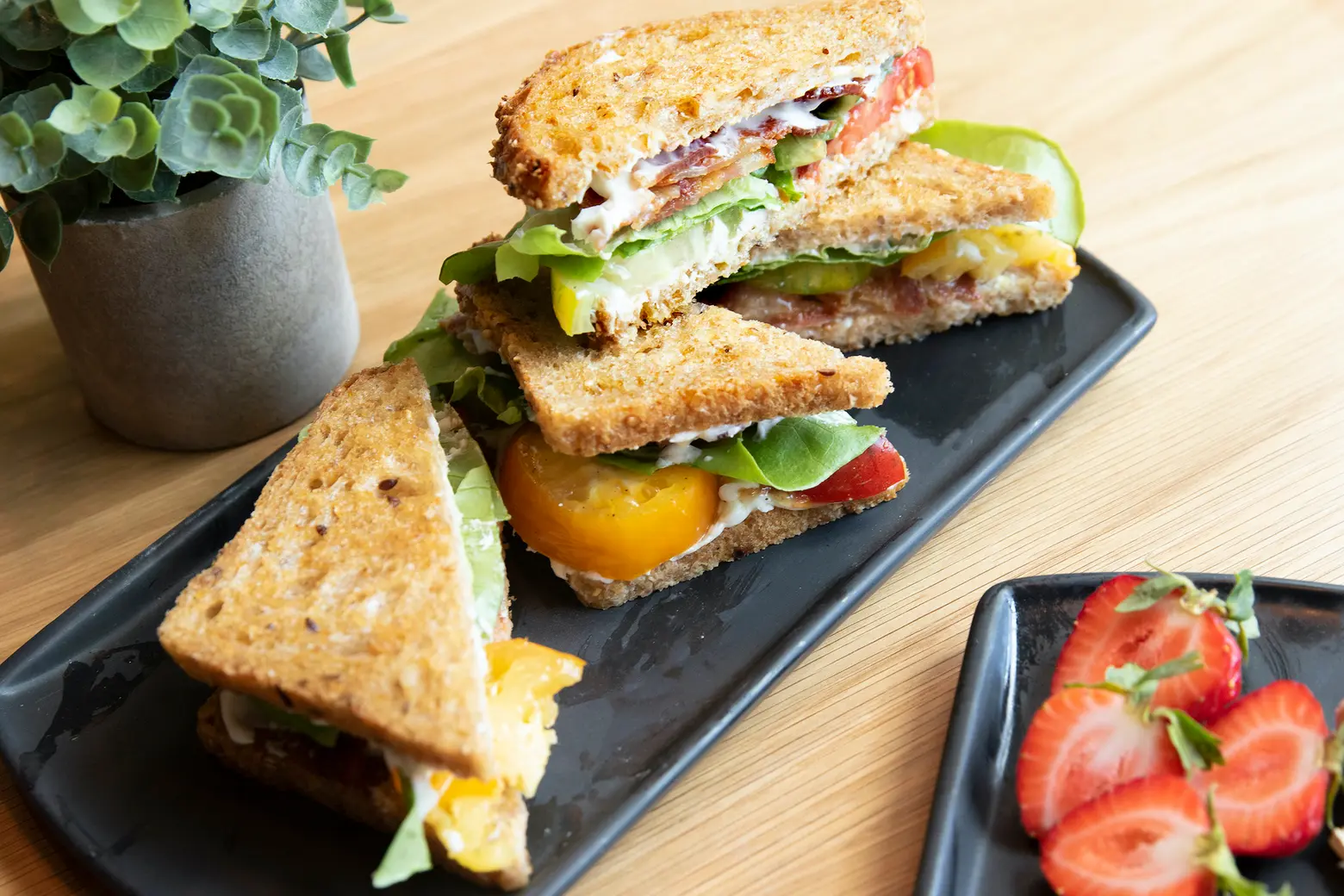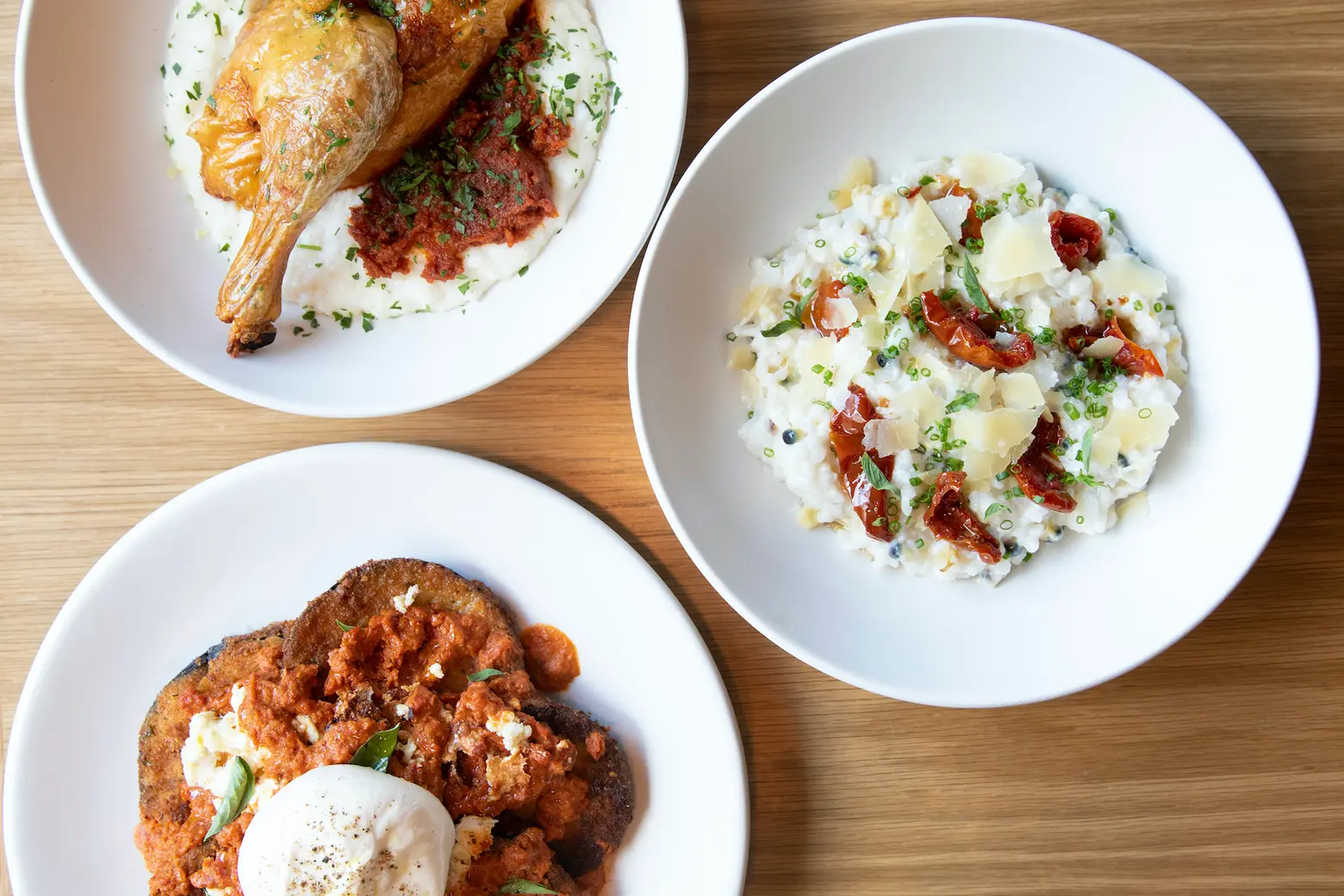 Top: cheese boards; Middle: the BGLT sandwich: Bottom (clockwise): the chicken puttanesca, risotto, and crispy eggplant. Photos by Photo by Nat Belkov/Murray's Cheese
The restaurant, of course, will offer its signature cheese boards, as well as a full menu by Chef de Cuisine Clare Malfitano that "highlights cheeses and fresh dairy alongside seasonal produce, carefully-sourced meats, and ingredients from the Murray's shop." Some highlights include the BGLT sandwich (bacon, Up in Smoke goat cheese, lettuce, and tomato), a half roast chicken puttanesca for dinner paired with pecorino romano polenta, and a crispy eggplant with burrata and vodka sauce. This is also the first time Murray's will have a full-service bar with original cocktails, frozen drinks, boozy ice-pops, beer, and wine.
Murray's Cheese Bar LIC is open from 12pm to 8pm daily, and until 10pm on Thursday, Friday, and Saturday. The shop is open from 12pm to 8pm daily.
RELATED: