MTA releases plan to address impending 15-month shutdown of L train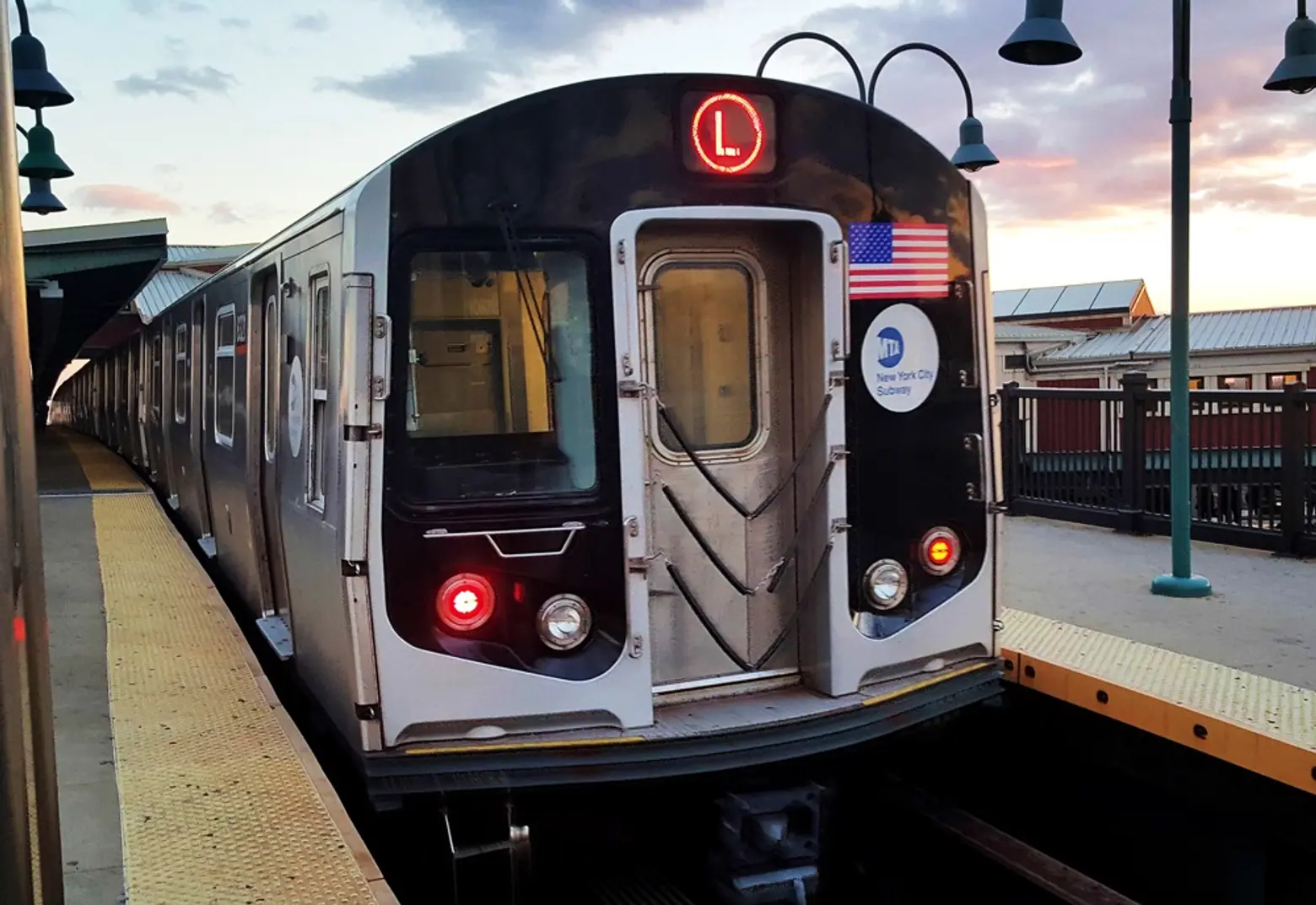 The MTA unveiled on Wednesday its much-anticipated plan for the 15-month shutdown of the L train, set to begin in April of 2019. Hurricane Sandy heavily damaged the 100-year-old Carnarsie Tunnel in 2012, filling it with 7 million gallons of saltwater and forcing a total reconstruction of the tunnel. The 225,000 daily L train riders that travel from Brooklyn through the tunnel to Manhattan will be given alternative travel options, as amNY reported. The MTA's plan calls for a new bus route that would run between Brooklyn and Manhattan, a busway on 14th Street in Manhattan with a two-way bike lane on 13th Street and increase subway service on nearby lines.
The MTA, along with the city's Department of Transportation, said they will build a busway over a part of 14th Street between Third and Ninth Avenues. Cars would be prohibited from accessing this stretch of road, with the exception of local deliveries. The plan designates a travel lane for buses in each direction, with one lane dedicated to bus stops and another space for pedestrians only.
There will be a bikeway running along 13th Street, aimed at absorbing the increased number of cyclists, which is expected to double during the L train closure. Plus, DOT says it will add Manhattan's first two-way protected crosstown bike lane to 13th Street.
On the Williamsburg Bridge, the agencies will add bus lanes and HOV-3 restrictions on both ends. Each lane on the bridge will be only accessible to trucks and vehicles with three or more passengers, keeping it clear for additional bus service planned. According to the city, these changes will allow 70 buses to carry 3,800 riders during a peak hour on average.
Three new bus routes will be implemented on the Williamsburg Bridge. These include carrying riders from the L station at Grand Street to the First Avenue station at 15th Street, with a stop at the Delancey Street-Essex Street Station for the F, M, J and Z trains.
A second route picks up riders from Grand Street, loops around Soho with a stop at Delancey Street, a stop between Spring and Prince Streets stations and another stop at the Bleecker Street/Broadway-Lafayette Street station. A third route will pick up passengers near the Bedford Avenue station, making the same stops as the Soho loop.
The city will also add a new ferry route between North Williamsburg and Manhattan's Stuyvesant Cove at East 20th Street, although a dock has not yet been built there yet.
[Via amNY]
RELATED: