MTA blames subway door problems on faulty locking mechanism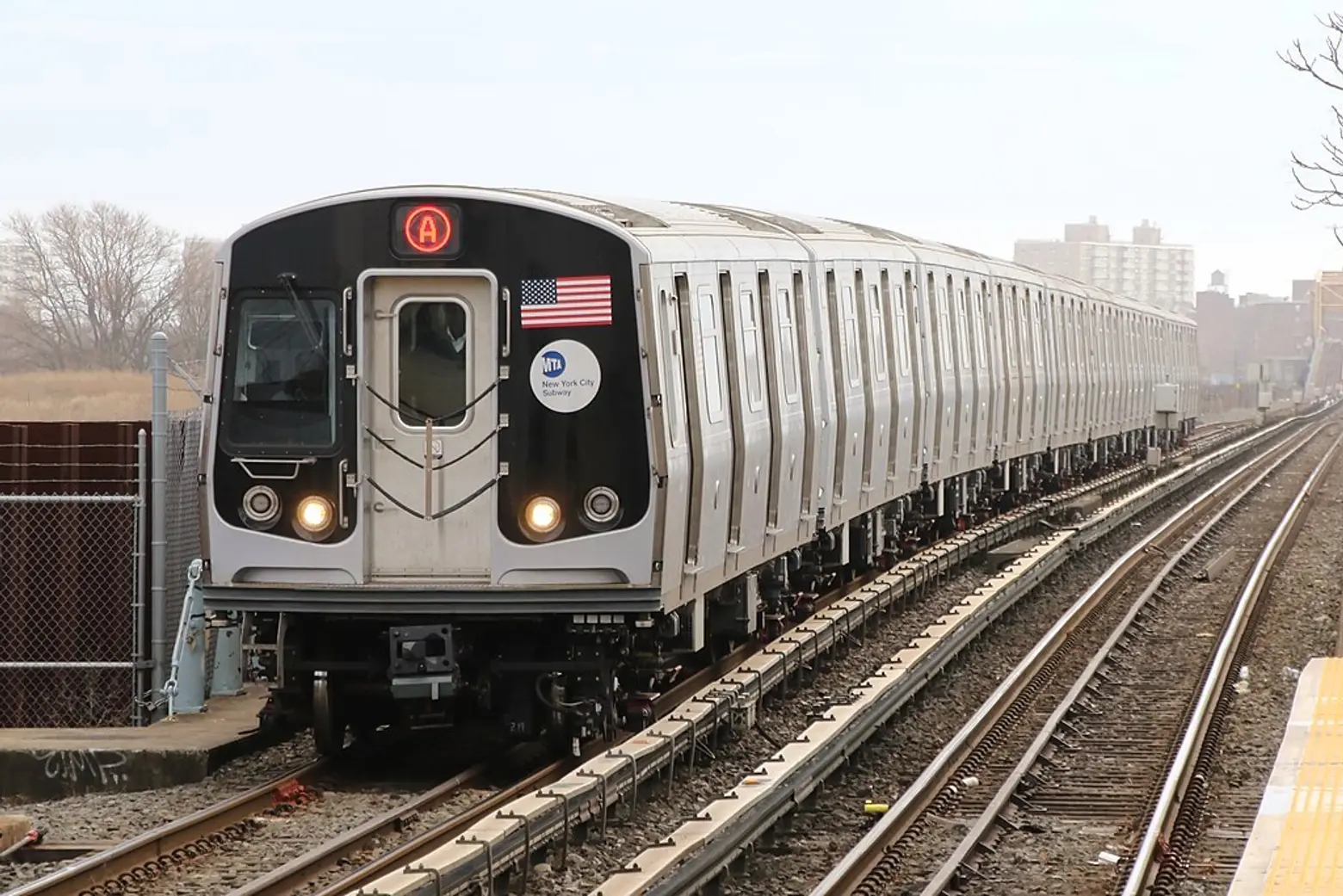 A R179 A train at Broad Channel; Photo by Mtattrain on Wikimedia
The Metropolitan Transportation Authority pulled nearly 300 new subway cars from service this week because of problems with the door's locking mechanism, officials revealed Thursday. The entire fleet was decommissioned after two recent incidents were reported of doors opening while the trains were still moving. During a press conference on Thursday, Andy Byford, the president of NYC Transit, said the MTA plans to hold manufacturer Bombardier "fully accountable" and hire a third-party review to investigate the inspections before the cars are cleared to return to service.
The first incident happened on Dec. 24 when a set of doors on a C train traveling south of High Street "became a few inches ajar" while moving because of an unsecured locking mechanism. On Jan. 3, a door problem was again reported on the C line again, this time at Jay Street-Metro Tech.
After a more thorough review, Bombardier notified the MTA of a possible broader problem with the R179s. Officials decided to pull the entire fleet, consisting of 298 cars, being used on trains on the A, C, J, and Z lines. Overnight on Jan.7, the MTA replaced all 298 cars with spare cars, including R46s, R32s, R143s, R160s, and R42s.
Byford said safety is the "absolute top priority" of NYC Transit. "I want to be clear that we acted here out of an abundance of caution," he said. The MTA has hired an independent engineering team LTK to conduct a third-party review of the inspections to ensure the fixes are correct.
The new cars were part of a $600 million contract between the MTA and Bombardier, which has created issues since the new R179s arrived in 2016. Since then, the cars have experienced performance problems and software defects. In fact, City Comptroller Scott Stringer in December released an audit of the Bombardier contract and found the MTA did not provide enough oversight of the company.
In a statement released Wednesday, Stringer called the actions of Bombardier "unacceptable." "Bombardier sold us lemons," he said. "Straphangers need the MTA to manage these contracts from the beginning–before the trains go off the rails."
It's unclear when the re-inspected new cars will return to service, but Byford did say the MTA will work with LTK and Bombardier to determine whether current inspection protocols need to be changed. And, the agency will evaluate "all legal options" against the manufacturer to recover costs.
RELATED: