Mojo Stumer's East Hampton Home is a Contemporary Take on the Traditional Seaside Residence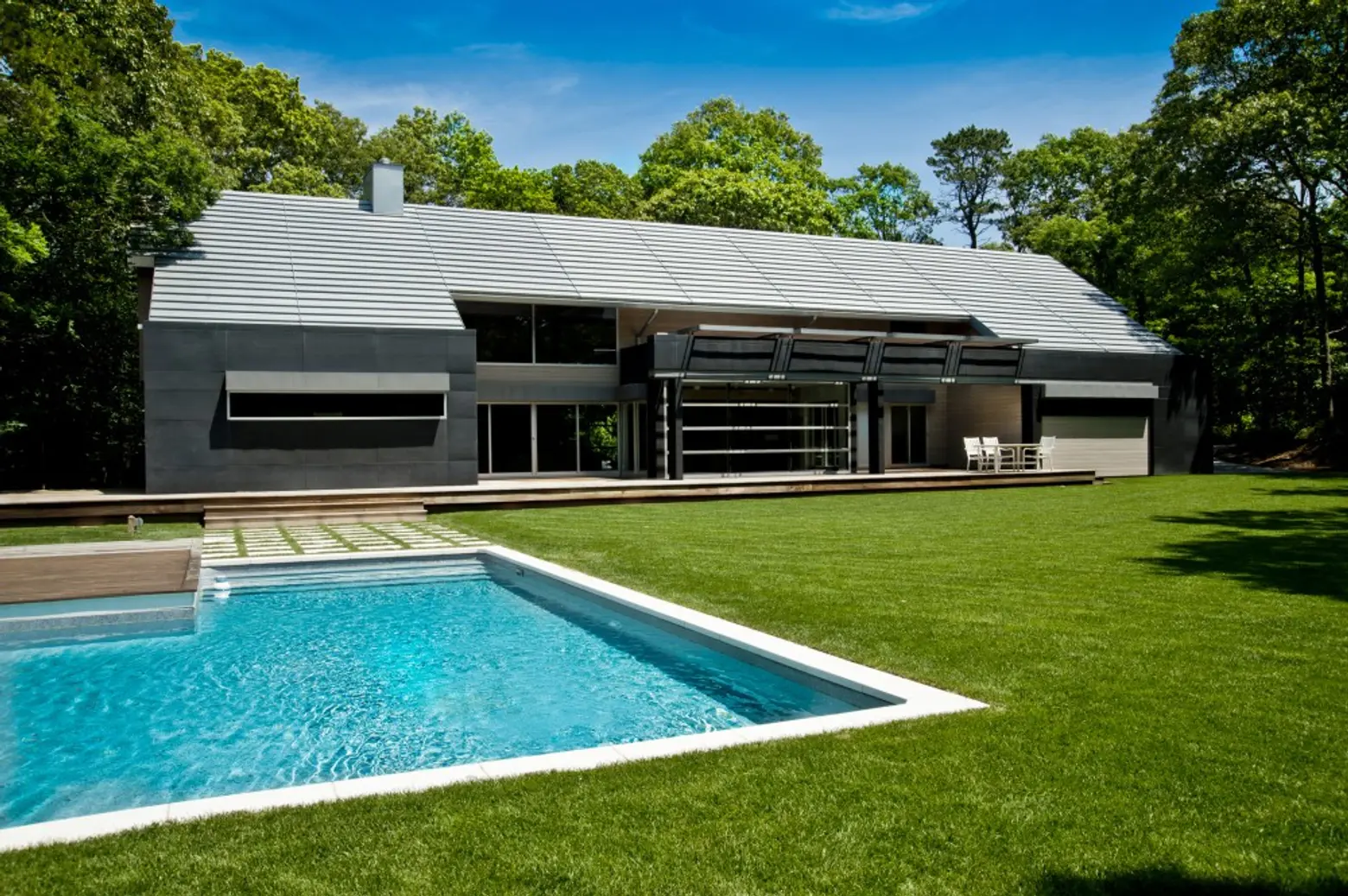 When the owner of this East Hampton property decided to undertake a renovation of their home, they wanted to veer from the traditional beach style of shingled Hamptons homes. Mojo Stumer Associates approached their client's desires thoughtfully, utilizing the existing building for economic and time efficiency and creating the contemporary East Hampton residence that makes the most of the space's modest footprint.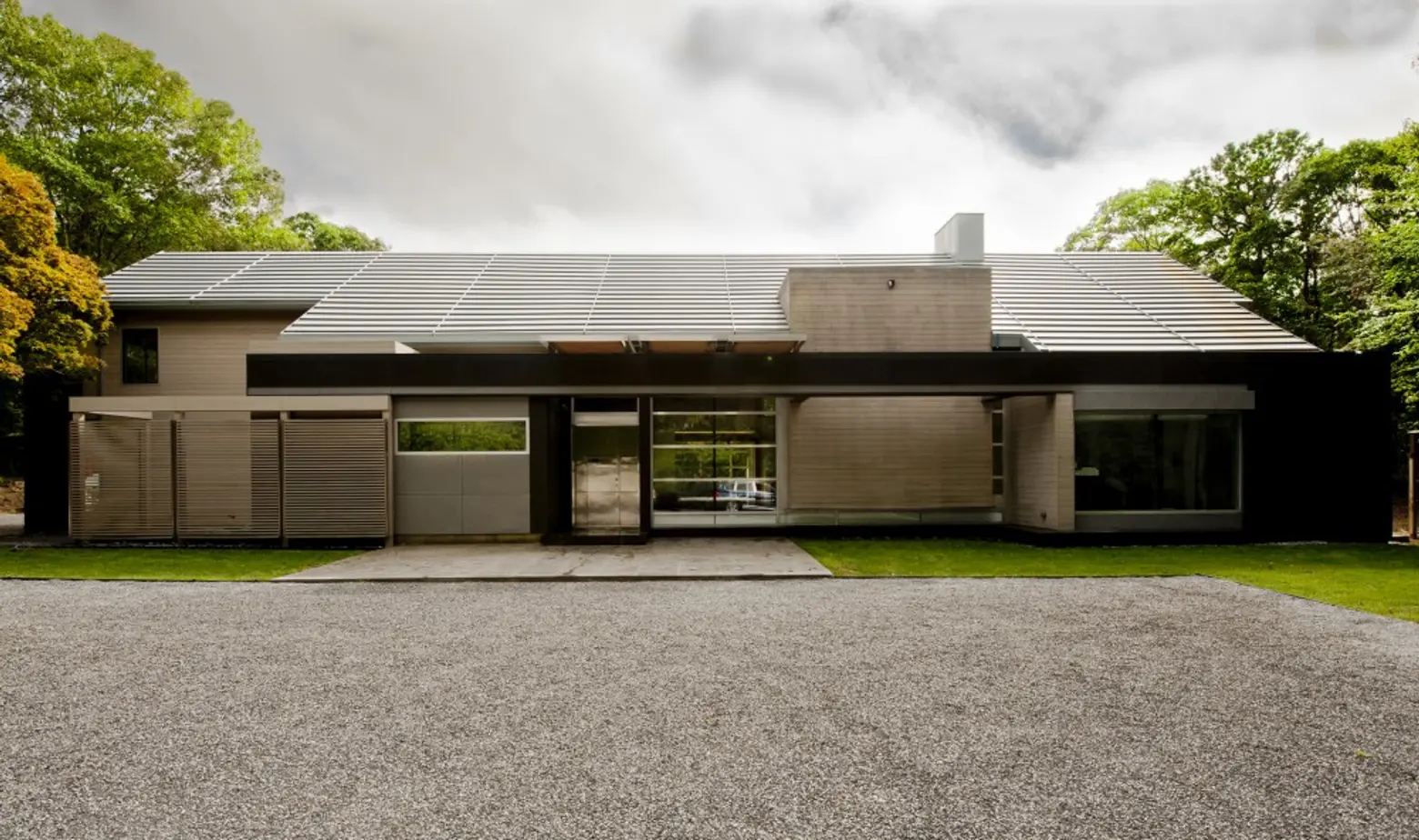 The home's façade features a zinc roof and panels, balanced against the many warm woods–a cedar trellis wall that conceals the garage, tongue and groove cedar clapboard, and the wood deck. In the front and rear, a custom aluminum and glass curtain wall provides transparency through the house. The front entry and rear deck are highlighted with a custom-made stainless steel and IPE trellis wood beam canopy.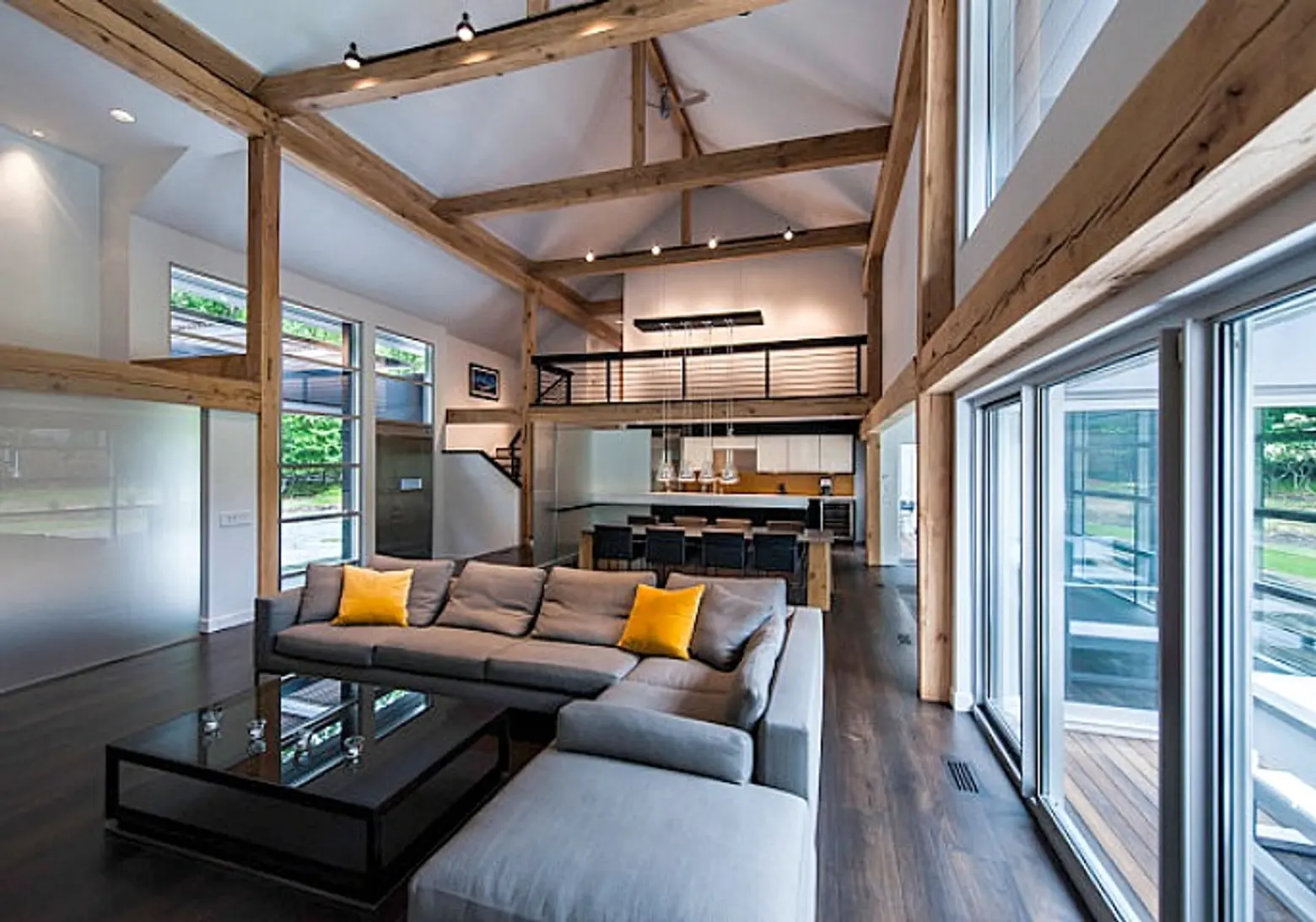 The East Hampton residence's interior is minimal yet inviting, with plenty of floor-to-ceiling windows that let in ample natural light. The double-height entry, kitchen, living, and dining room area has a mix of natural and industrial elements, like exposed reclaimed wood beams along with metal accents. Also on the ground floor is the master bedroom, which aligns with the in-ground pool. There are three more bedrooms, as well as balcony overlooking the floor below, on the second level.
This new take on Hamptons architecture is a-ok with us. Explore more of Mojo Stumer's work here.
[Via Design Milk]
Photos courtesy of Mojo Stumer