Isabella Rossellini's Daughter Buys Eerie $2M Fort Greene Townhouse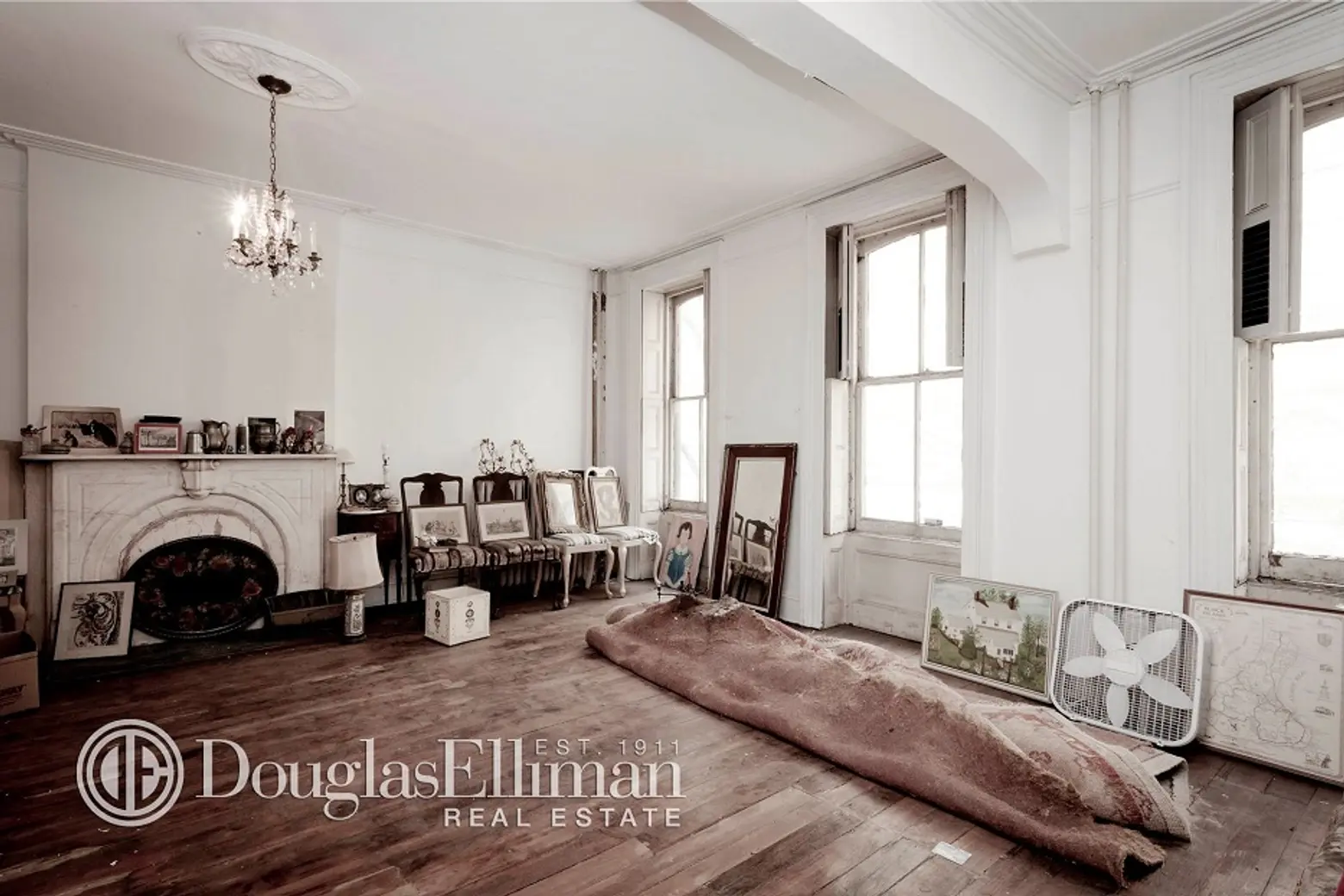 Elettra Rossellini Wiedemann, daughter of famed Italian actress and model Isabella Rossellini, has just picked up a $2.2 million Fort Greene townhouse, according to city records. And the beautifully historic, yet slightly disheveled home at 23 South Elliott Place would make the perfect backdrop for a fashionably eerie photo shoot (or some really good Instagrams).
Built in 1870, and part of the Fort Greene Historic District, the five-bedroom home is currently configured as a two-family residence, but we're guessing Ms. Rossellini isn't going to be looking for roommates and will likely convert it back to a single-family dwelling.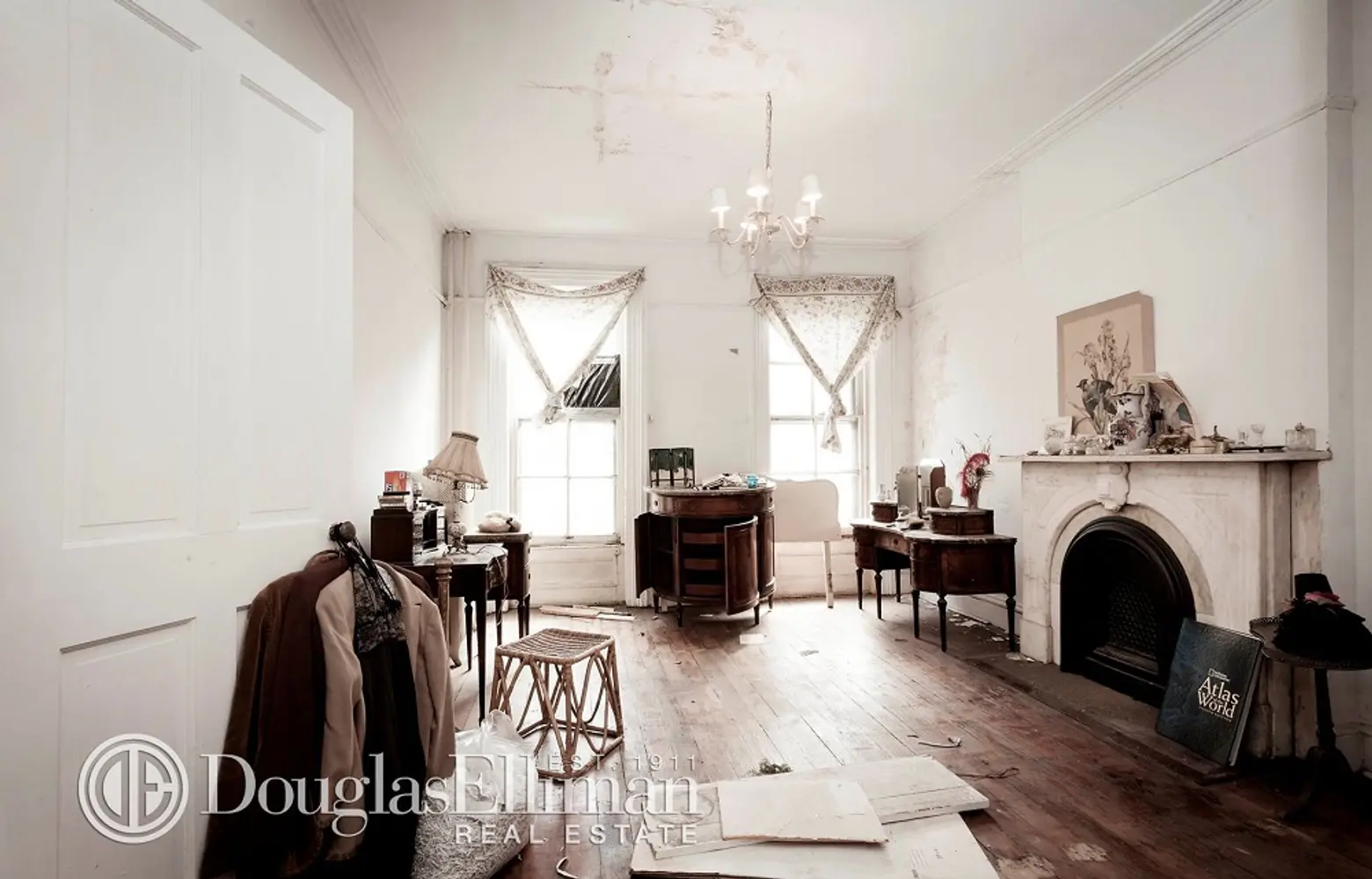 The home retains almost all of its original details, including plaster moldings, hardwood floors, shutters, wood pocket doors, pier mirrors, etched glass, mahogany banisters and newel posts, detailed ceiling medallions, and carved mantles. The façade has its historic cornice, cast iron balustrade, heavy octagonal newel posts, and original double doors. This brownstone also boasts a rear deck and Secret Garden-esque backyard.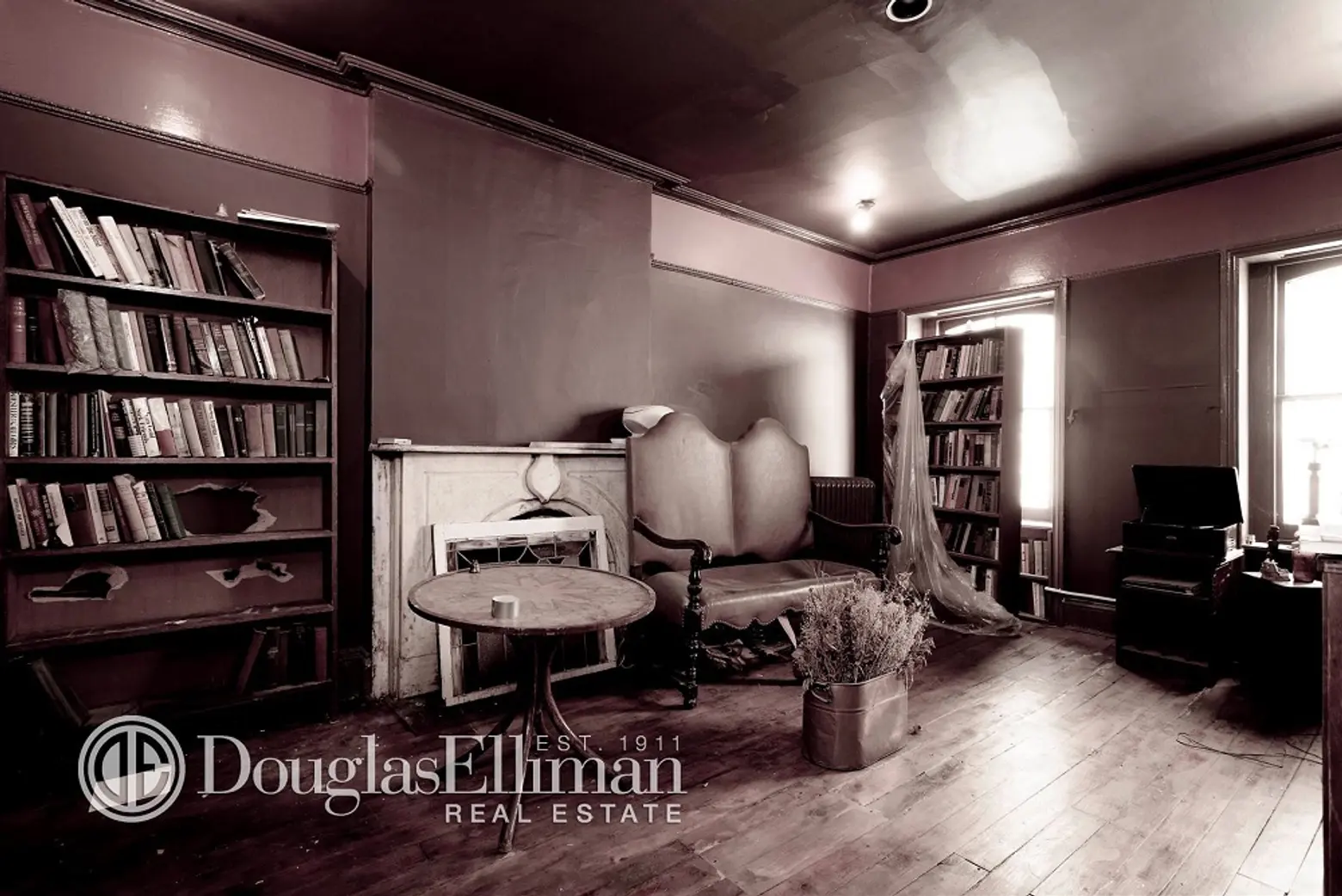 The previous owner resided in the home for several decades, so Rossellini may have to do some minor upgrades, but she may be able to enlist the help of some of the other well-known residents on the block like novelist Jhumpa Lahari and Spike Lee, whose offices are on the block.
[Listing: 23 South Elliott Place by Douglas Elliman]
Photos courtesy of Douglas Elliman