Mike Myers drops $14.65M on Tribeca condo at super-luxe 443 Greenwich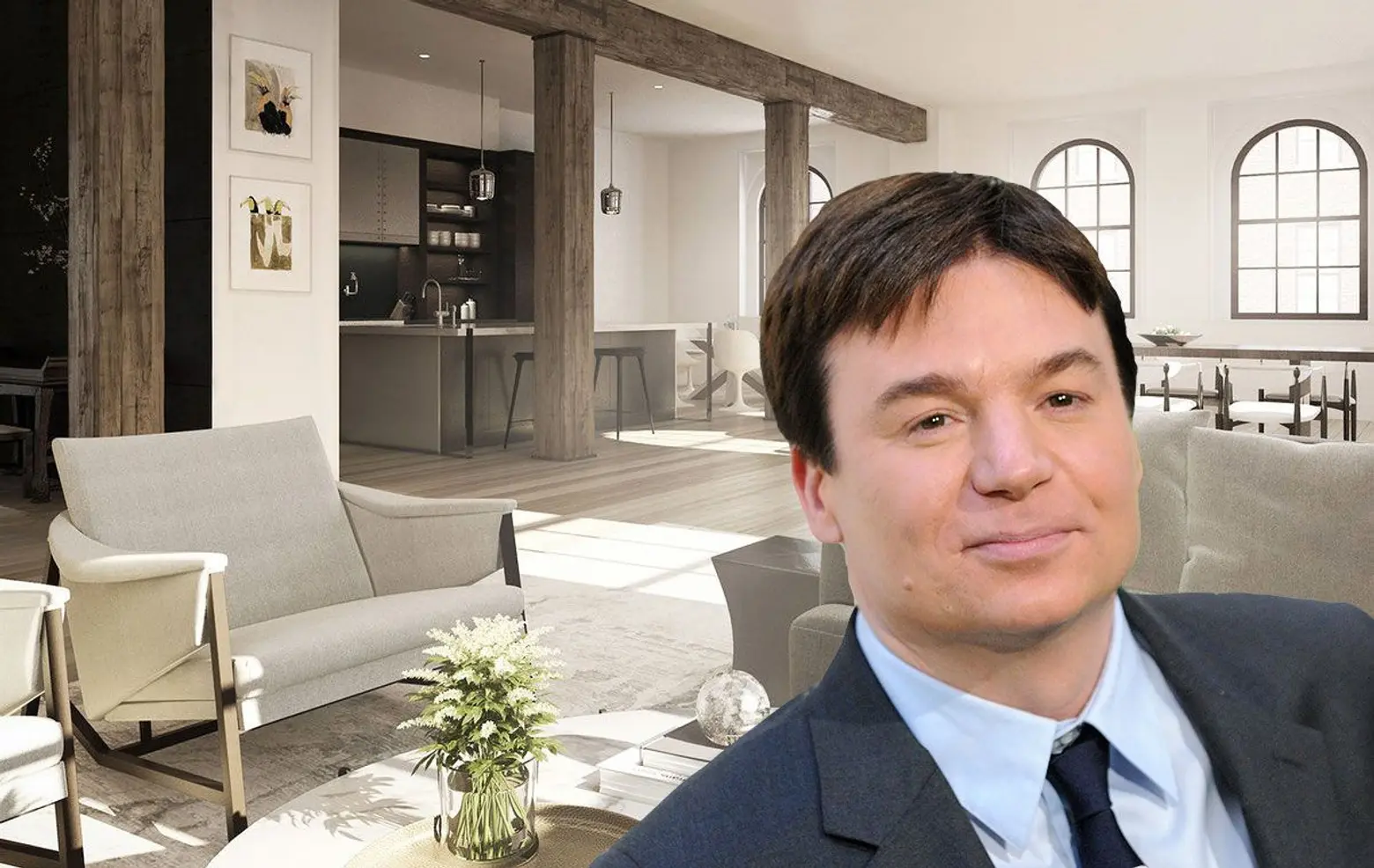 The red-brick, former warehouse building at 443 Greenwich Street in Tribeca was converted to boutique condos by CetraRuddy Architects and developer Metro Loft Management in 2014, and since then it's been attracting quite a bit of high-profile interest thanks to its low-profile location, luxurious lofts, and wealth of amenities. The latest celeb to cash in here is Mike Myers; the Observer reports that he and wife Kelly Tisdale have dropped $14.65 million on a four-bedroom spread (more than the $14.25 million list price). The funnyman has been trying to sell his Soho penthouse since April 2015, and though there's no word that it's found a buyer, that could very well be the reason for the move.
When Myers bought his penthouse at 72 Mercer Street in 2007 for $7.9 million he did so under the Perry Trust, the same entity used for his latest transaction. The Soho home first hit the market for $16.95 million, but after a $1 million price chop in June of 2015, Myers sweetened the deal by adding a third full floor below the penthouse and upping the price to $21.5 million. The listing is currently off the market.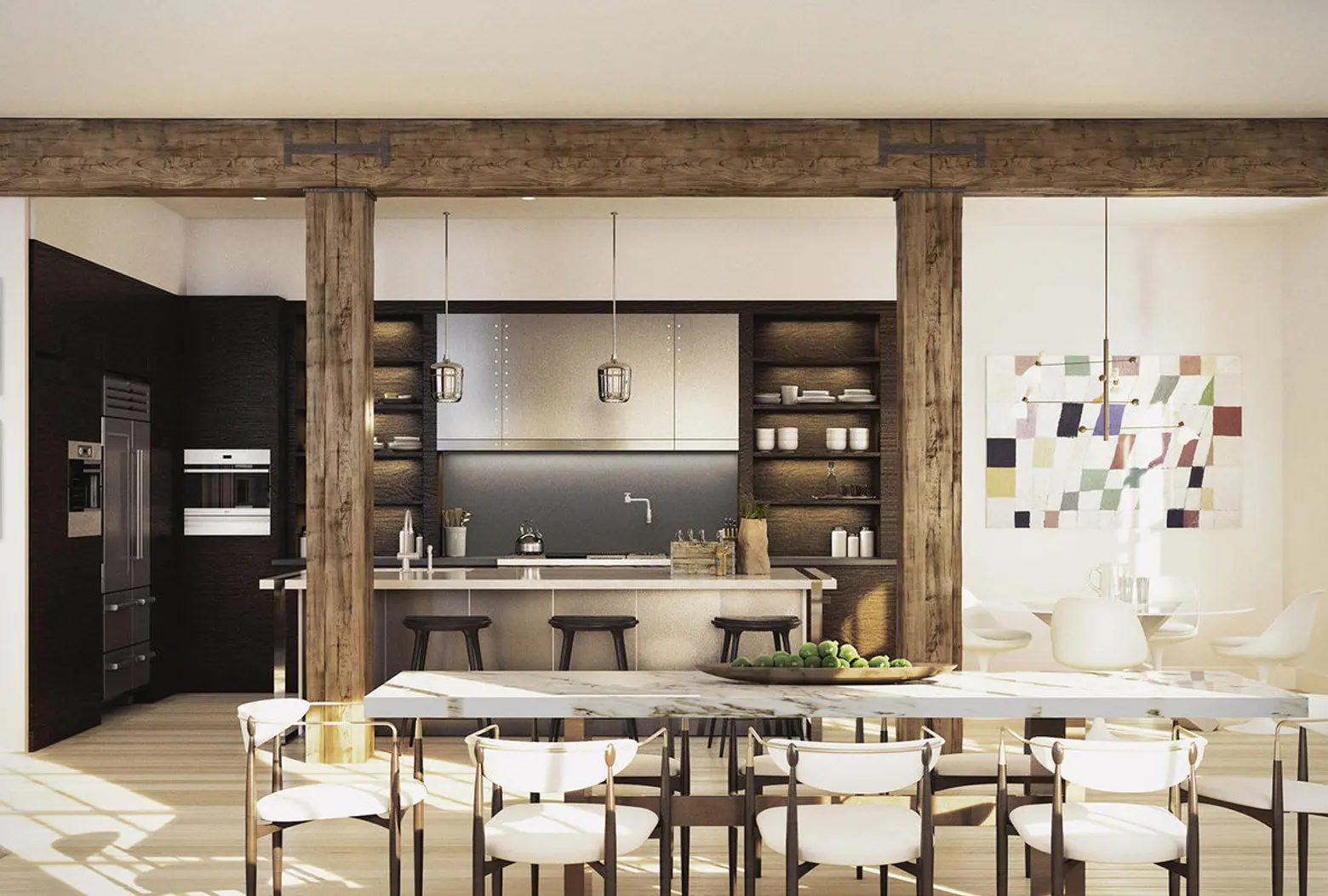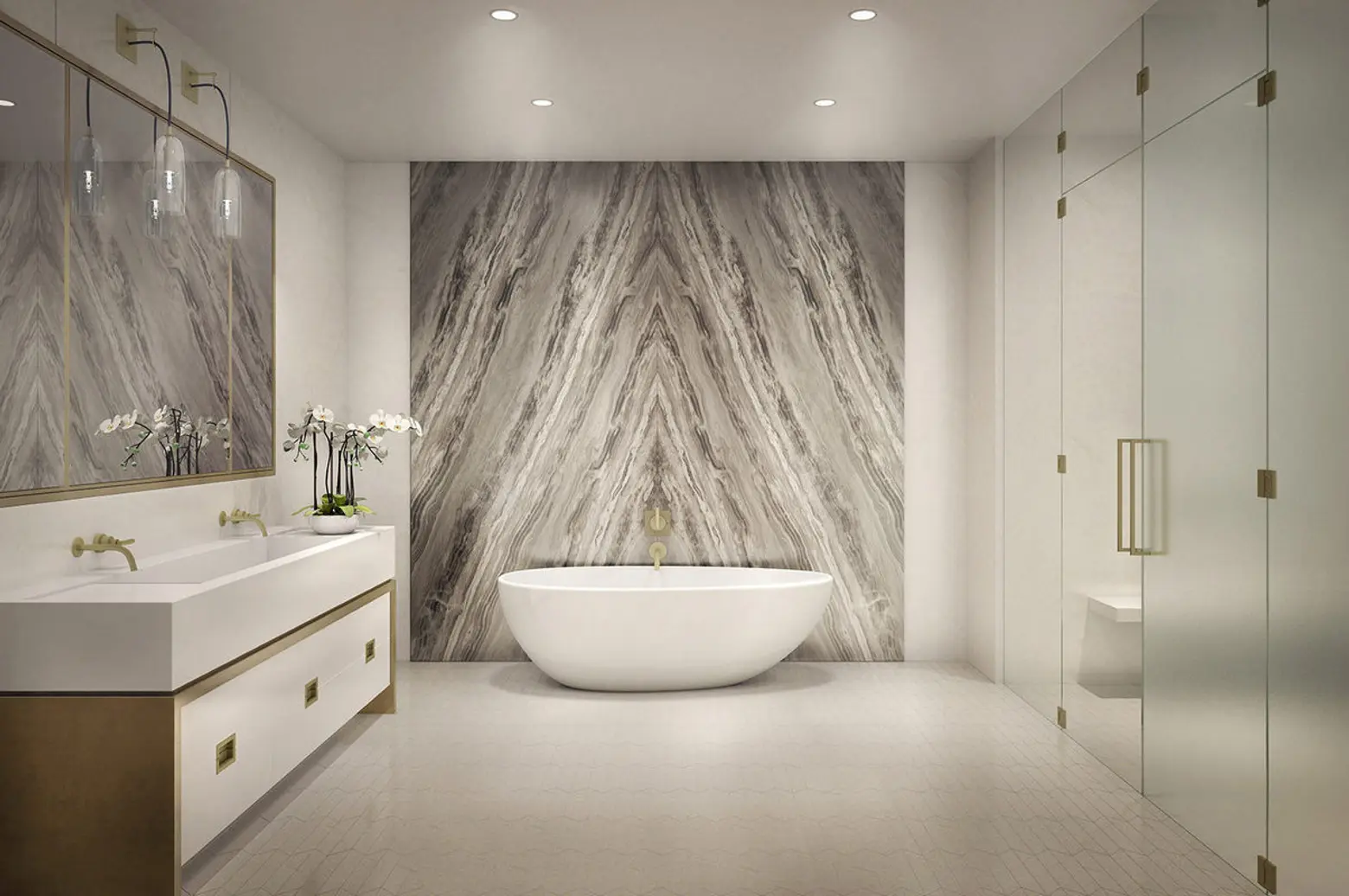 The new pad at 443 Greenwich has private elevator access, loads of marble finishes and stainless steel details, oak parquet floors, and acid-etched glass. It has four bedrooms, four-and-a-half baths and spans 4,241 square feet.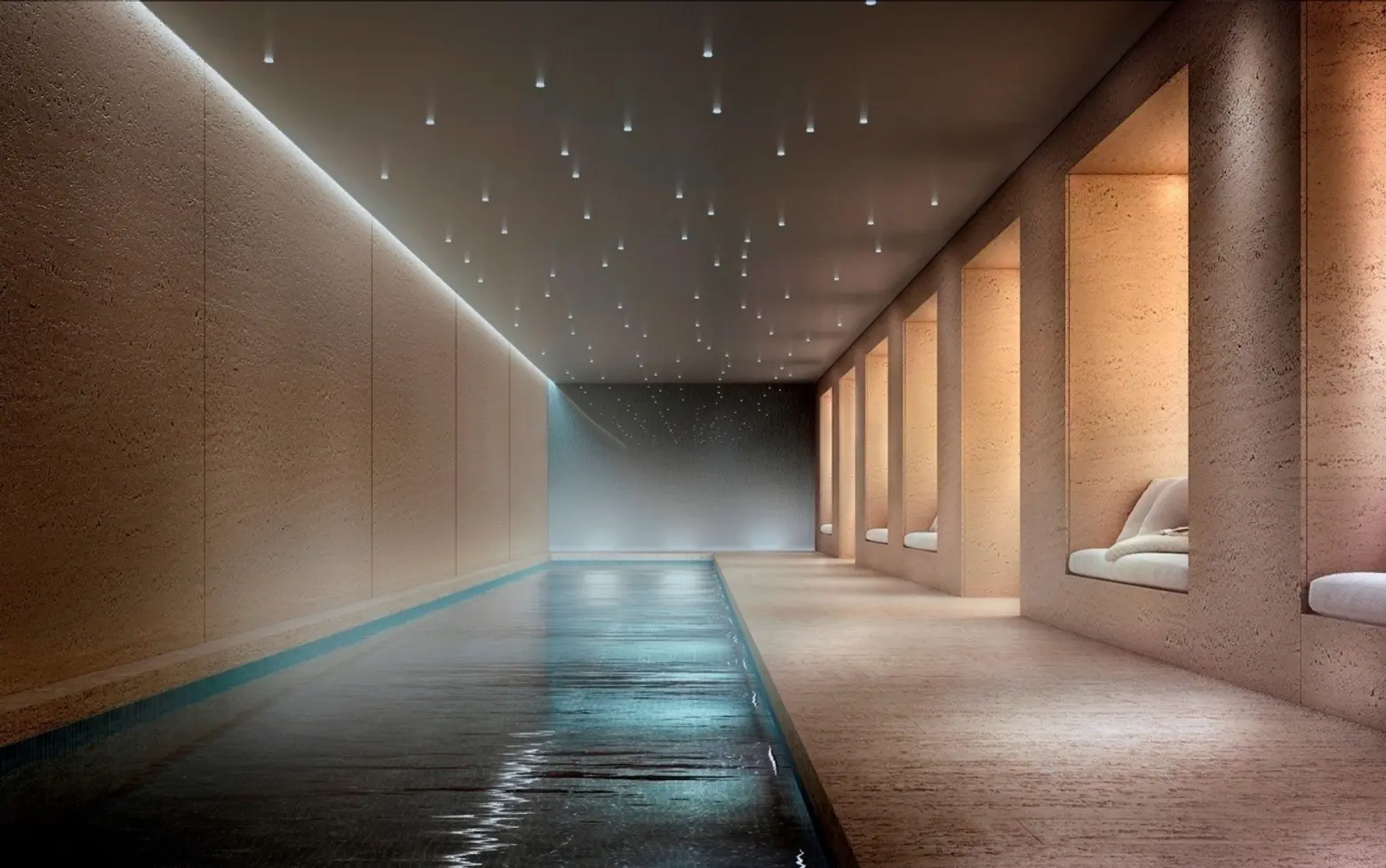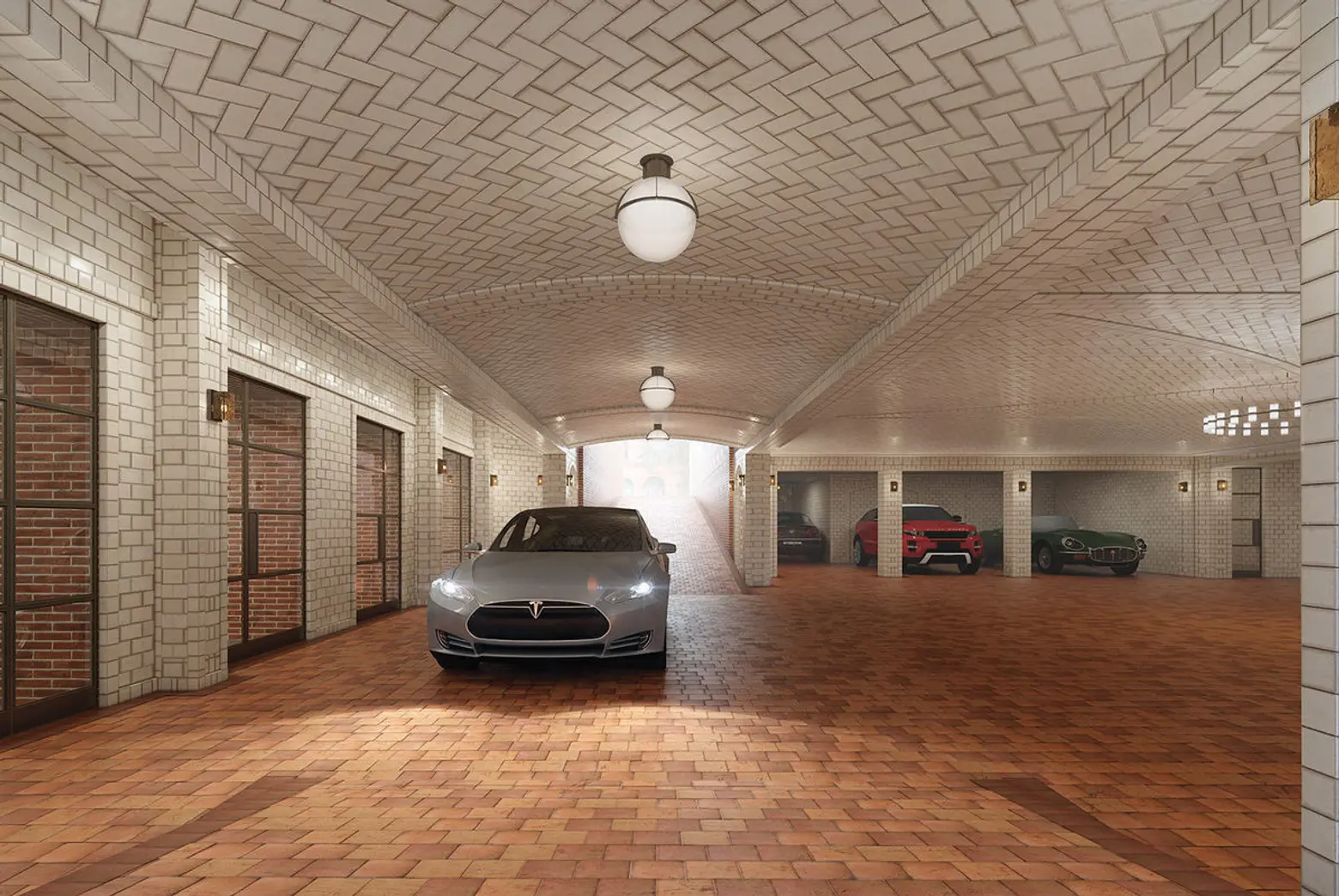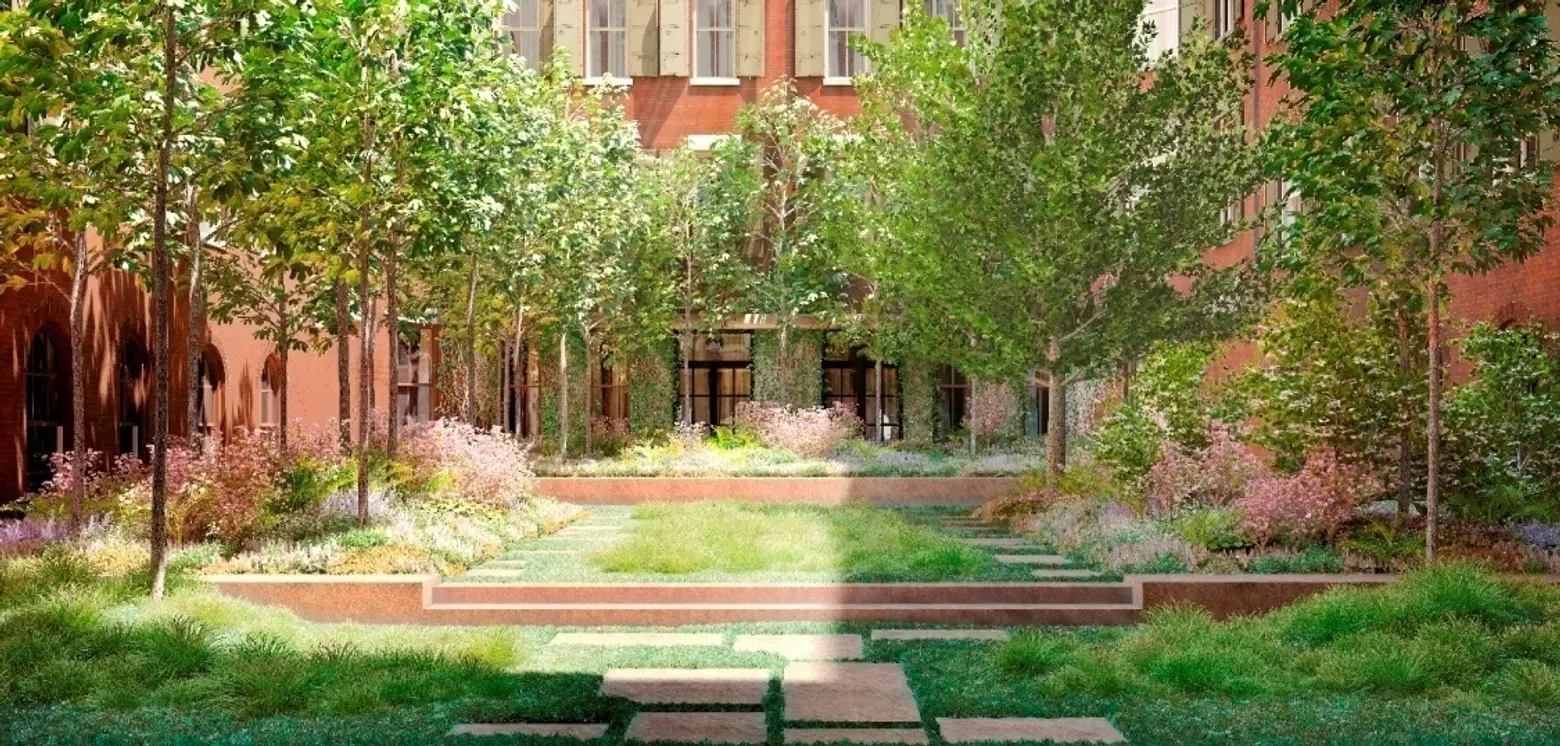 The couple will have access to the building's host of swanky amenities, which include a 71-foot indoor pool, 5,000-square-foot landscaped roof terrace, 4,000-square-foot courtyard designed by noted landscape architect Hank White, fitness center with an adjacent Hamam, temperature- controlled wine cellar, and a limited number of indoor parking spaces (which help make the building "paparazzi-proof).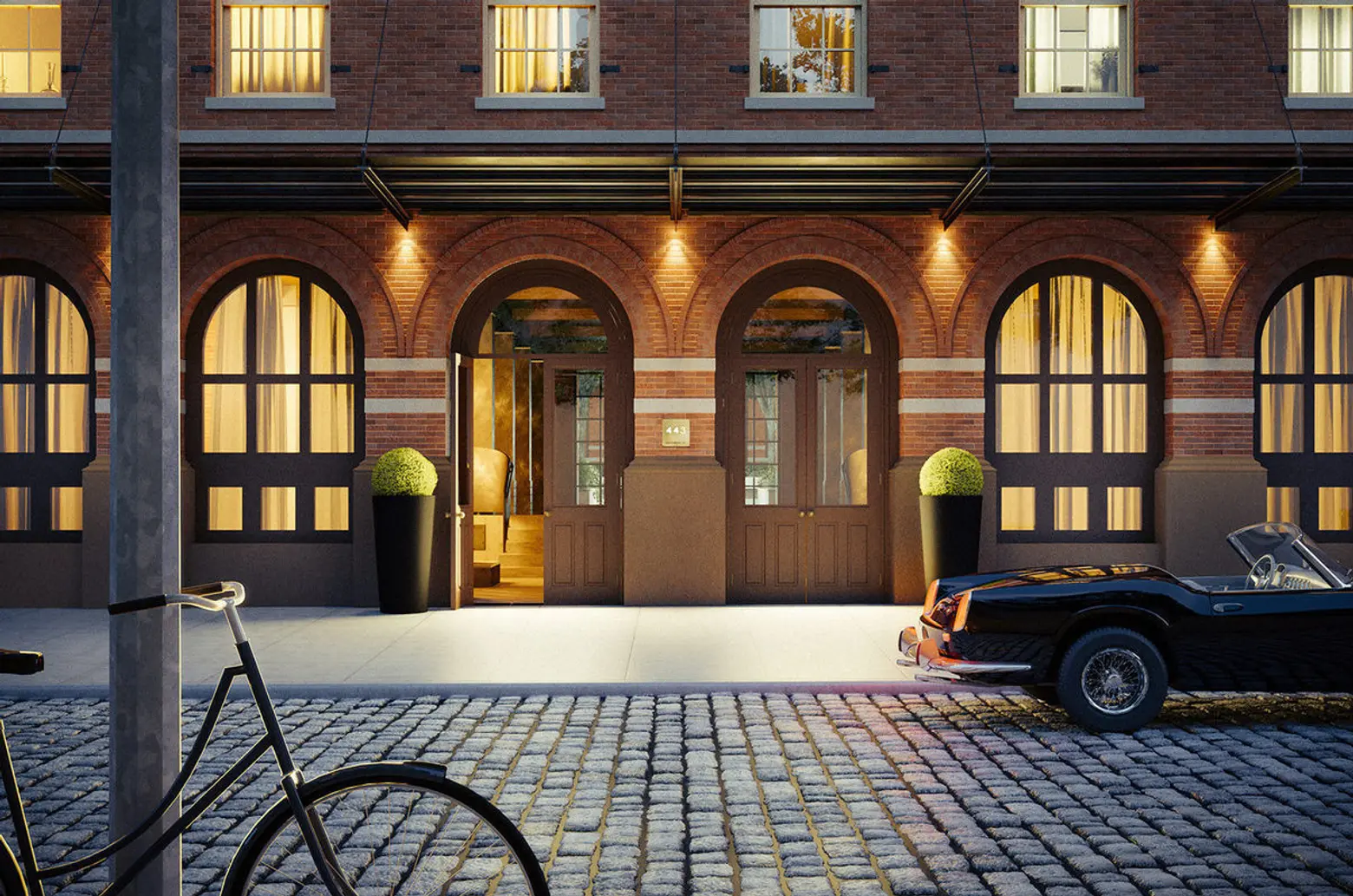 Jennifer Lawrence scoped out units in the building in June 2015, and last month, fashion designer Kobi Halperin paid $6.11 million for an apartment here.
[Listing: 443 Greenwich Street, 5A by Cantor and Pecorella]
[Via NYO]
RELATED:
Images courtesy of 443 Greenwich Street