Market Snapshot: The Week of June 11, 2014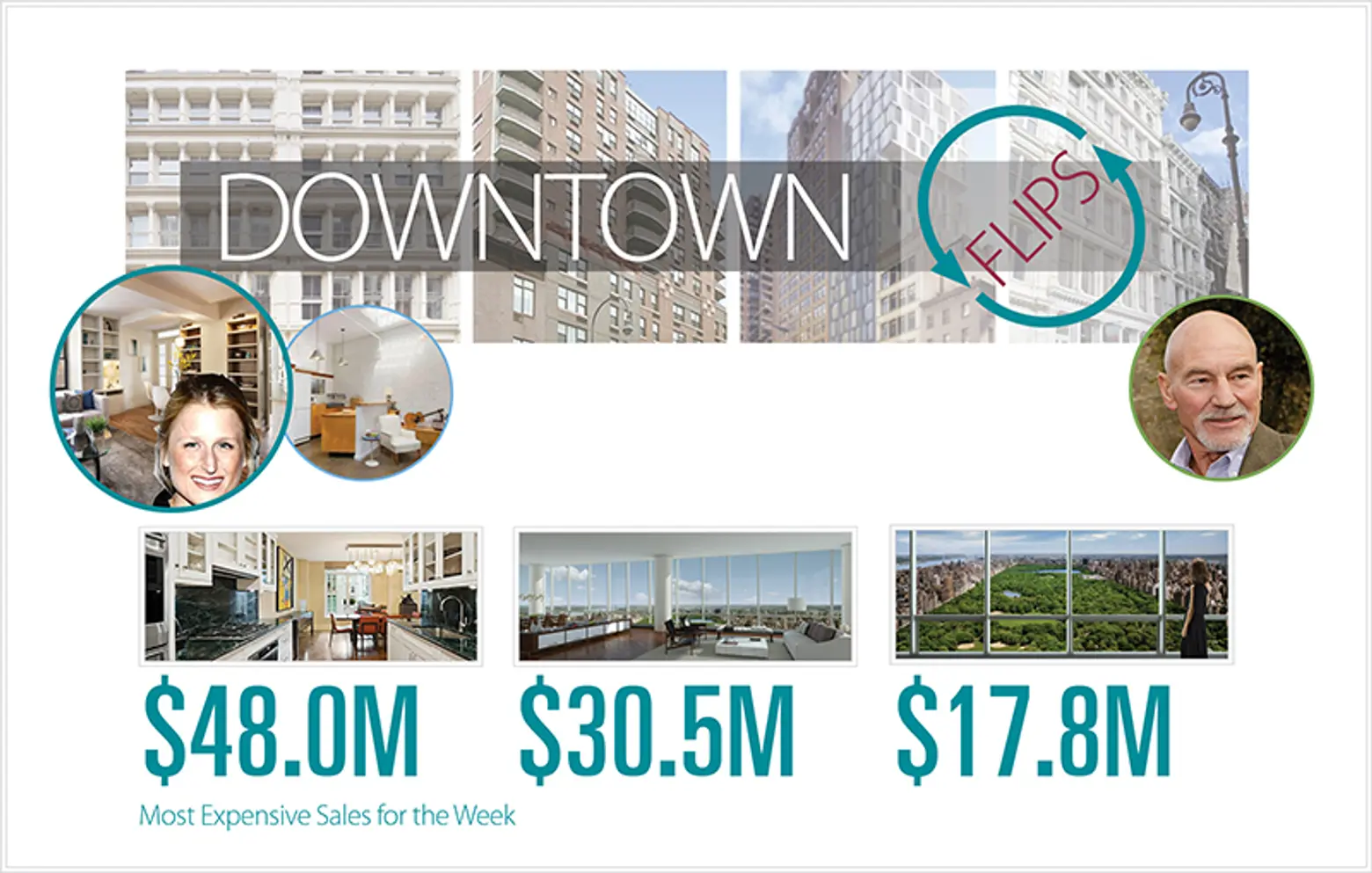 Leading into summer, the market continues its roller coaster ride — we're seeing sharp increases in sales following an unexpected lull in the typically active spring season. For the week of May 12th, the city recorded 233 sales; Manhattan condos sold for an average of $3 million, while co-ops pulled in an average $1.3 million.
One57 scored not one, but two of the most expensive sales of the week at $30.5 million and $17.8 million. But it was celeb favorite, 15 Central Park West, that staked claim to the top spot with a buyer paying $48 million for the keys to #1819B.
The real-estate flip: We all know someone who knows someone who managed to buy at the right moment only to sell it months later for an exorbitant sum. We look at three of NYC's biggest moneymakers in the last three years. One of which comes courtesy of the Winklevoss Twins.

For market trends, the latest real estate listings, and a dissection of one of New York's riskiest investment pursuits, we turn to CityRealty's Weekly Market Snapshot for the scoop.