MAP: The best loops and trails for running in Central Park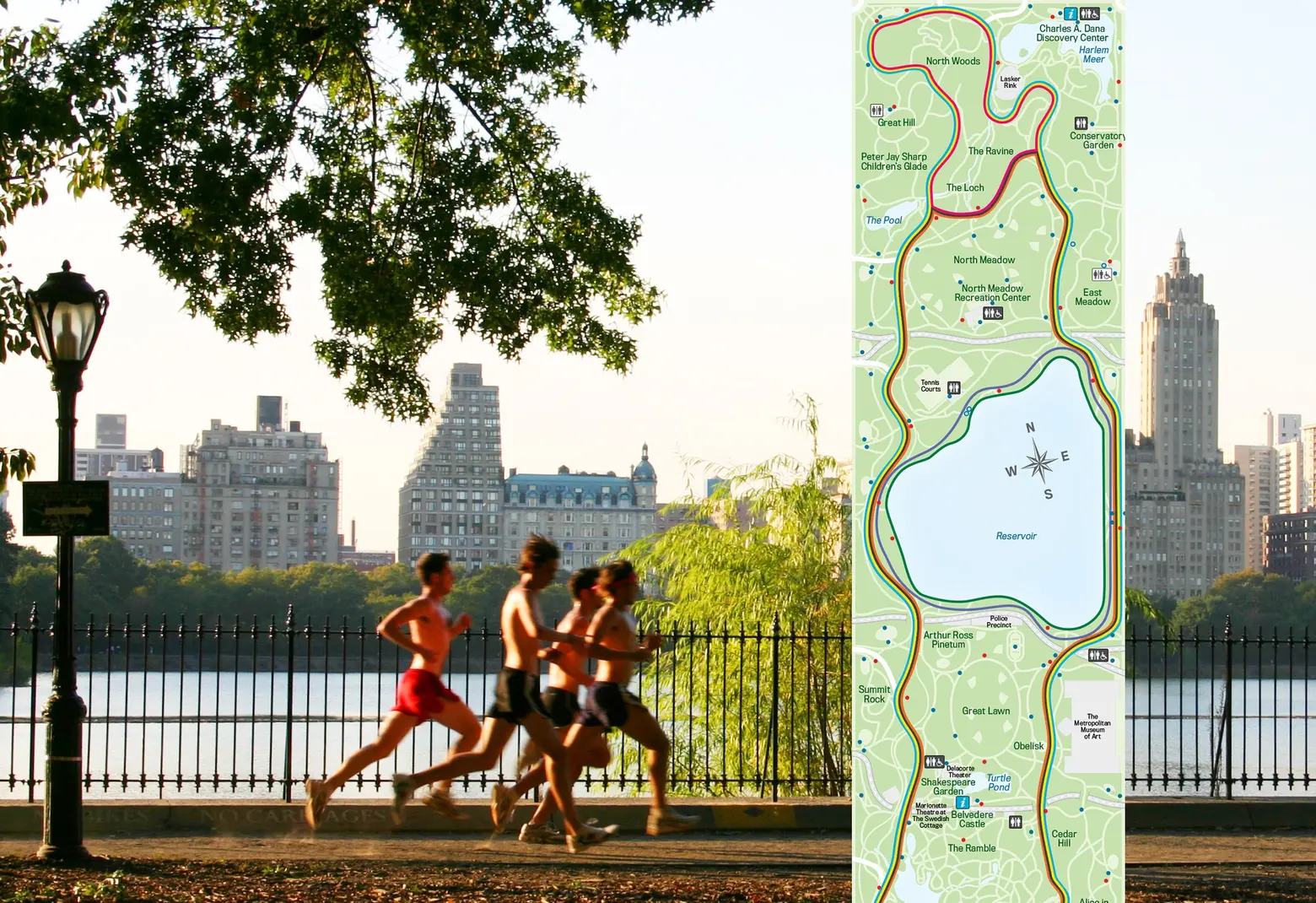 If you're suddenly feeling inspired to start running with all the talk of the New York City Marathon, a map created by the Central Park Conservancy will help you get moving. While Central Park no longer serves as the only spot marathon contestants race through as it did during the city's first marathon in 1970, it remains an oasis for runners of all experience levels. The conservancy's guide maps out the many loops and trails of the park to help you hit the ground running in preparation for next year's marathon, or even just starting a new hobby.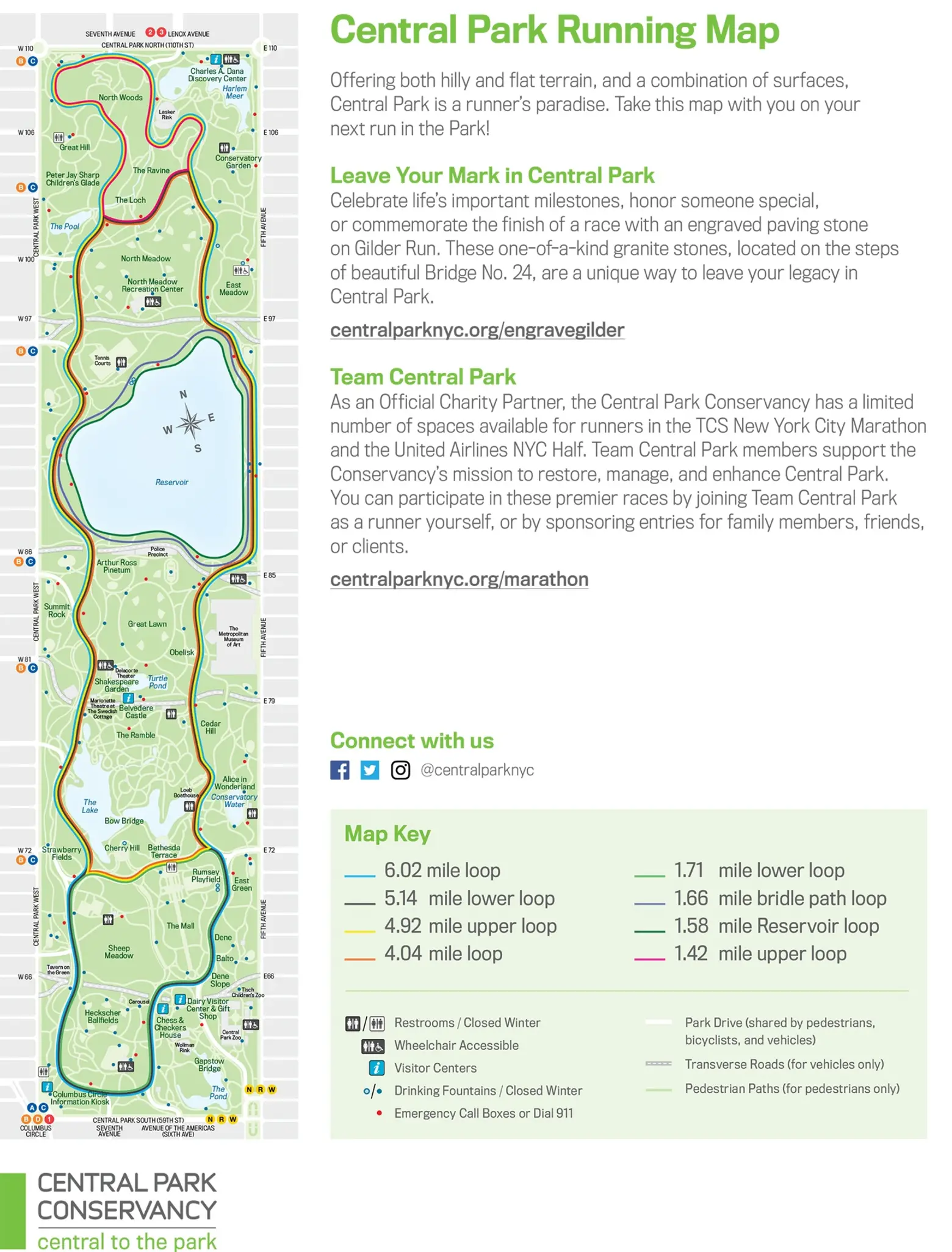 The map's color-coded key helps runners choose which route by distance. Loops range from a 1.4-mile single loop to a 6.02-mile single loop. According to the Conservancy, one of the most popular routes runs along the reservoir, known as the Stephanie and Fred Shuman Reservoir Running Track, a 1.58-mile loop with a crushed-gravel surface. Measuring from 86th to 96th Streets, this route spans nearly the entire width of the park, while providing some of the most scenic views.
The smooth, paved drives provide the longest route, totaling 6.1 miles. However, the lower loop opens to traffic at certain times of the day, so run on the weekend or from 10 am to 3 pm on a weekday to avoid cars. The 1.66-mile bridle path offers a soft, dirt running surface, but dogs on leashes and horses are often spotted along this loop.
In addition to these favorite spots, runners may enjoy a half-mile loop around the Great Lawn Oval. Runners who also love nature should check out the Ramble or the North Woods, some of the park's most wooded areas. For those seeking a challenge, try running from the Loeb Boathouse to the 79th Street Transverse Road.
If you're not quite ready to run (or walk) the park's routes, you can cheer on marathon runners there instead. While a lot of the park will be closed to visitors on race day, watch the runners from these spots: Fifth Avenue from 90th to 110th Street, East Drive from 59th to 90th Street, West Drive from 59th to 66th Street, 59th Street from Fifth Avenue to Central Park West, and Columbus Circle.
RELATED: