MADE Architecture Rethinks the Traditional Townhouse in Boerum Hill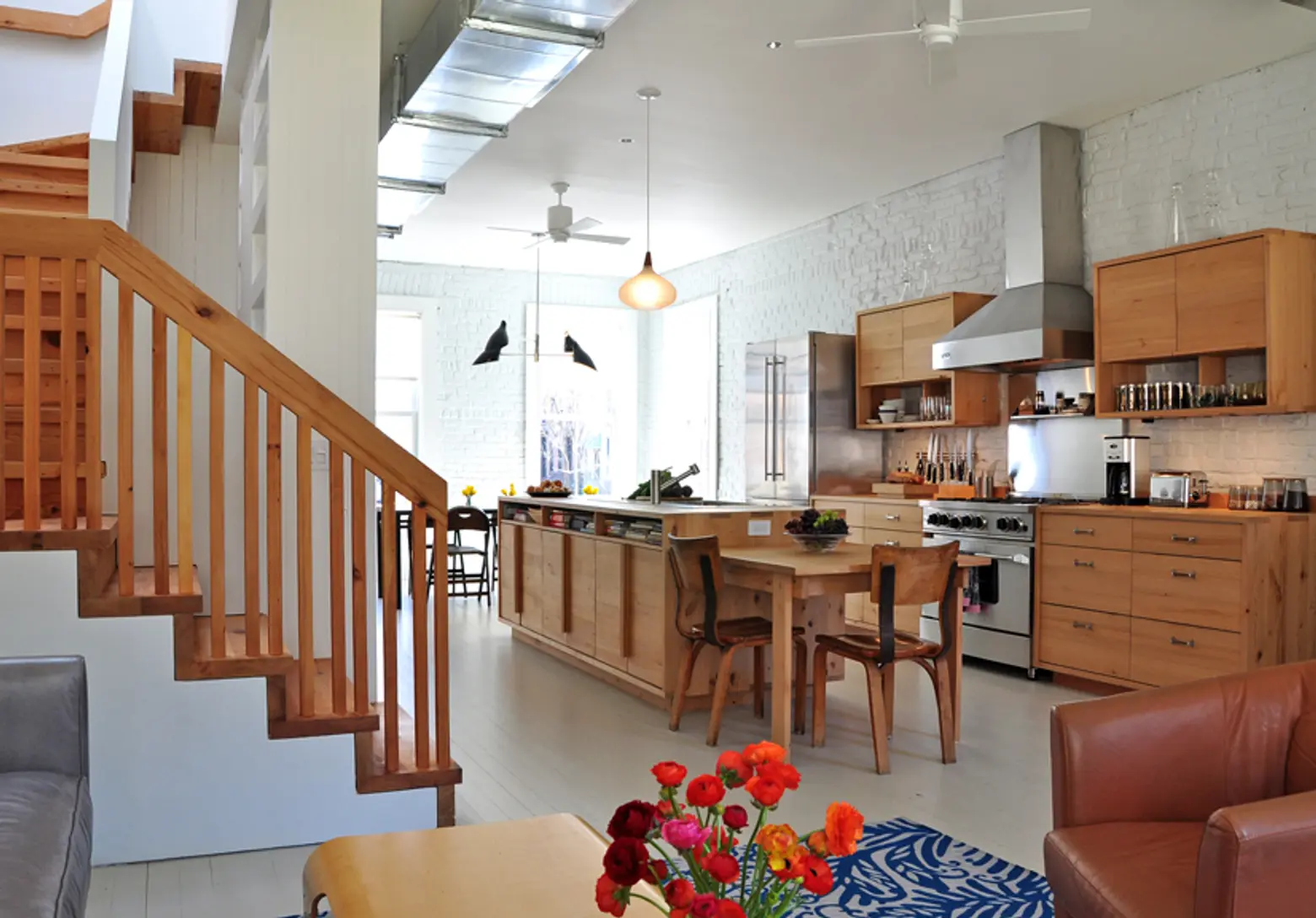 When MADE Architecture was enlisted to help a young couple renovate their newly purchased Boerum Hill townhouse, they started from a blank slate–literally. The 2,400-square-foot home had been gutted by its previous owners, leaving nothing more than the floor joists and a brick shell. MADE took this opportunity to reimagine the interior layout of the traditional three-bay townhouse. By reorienting the stairway as a switchback, space was freed up on each floor, creating a contemporary, loft-like floorplan. The stairs also sit under a large skylight, which fills all angles of the house with natural light.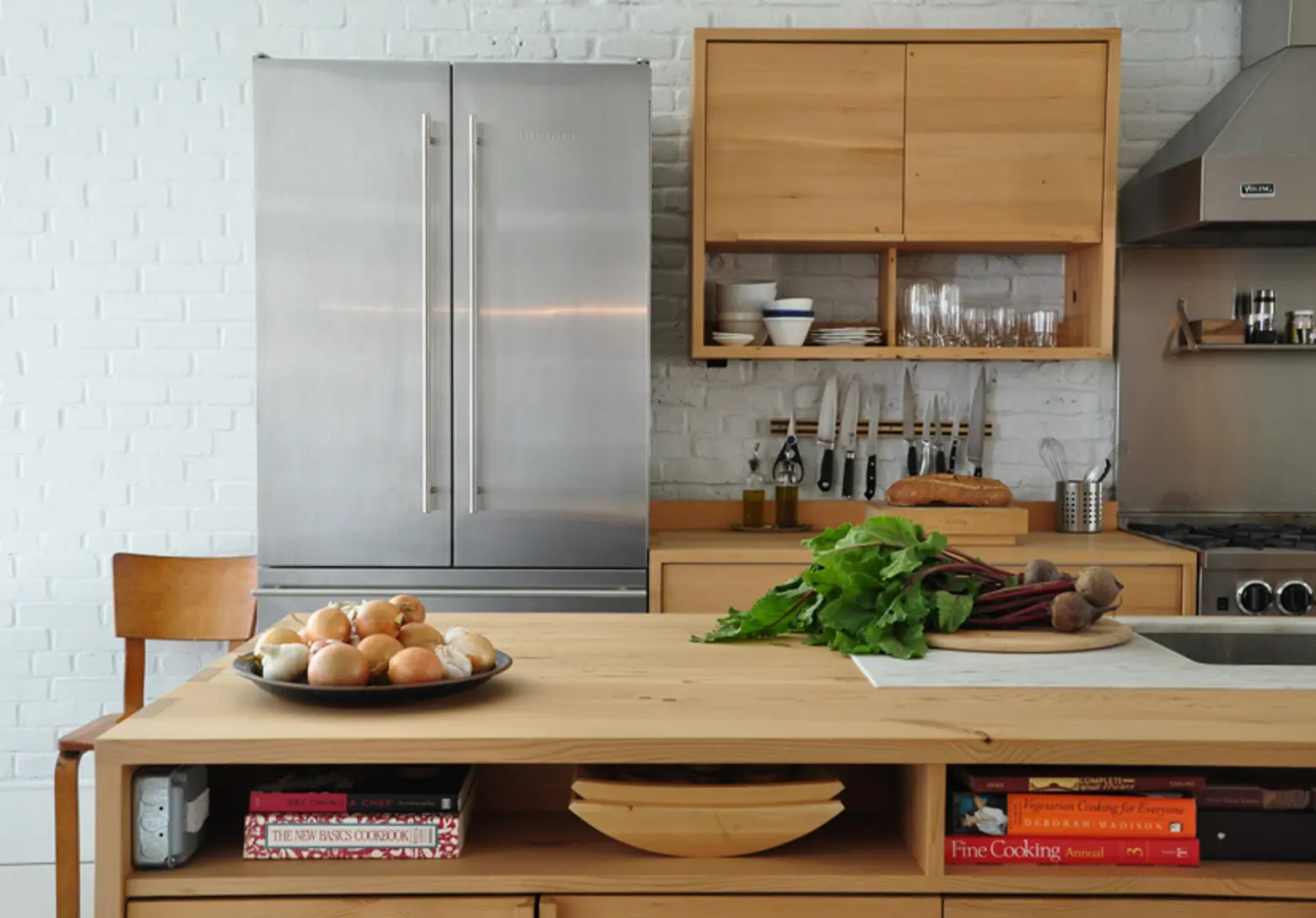 Throughout the home is a perfect balance of old and new. Painted exposed brick walls provide a backdrop for contemporary additions like the hardware, flooring, and ceilings. The custom-built cabinetry is made from re-milled salvaged wood beams, though it looks brand new. The kitchen island is perhaps the most clever and functional piece of the home. It has a built-in marble sink, exposed shelving above the cabinets, and an attached breakfast table.
Appropriately scaled partitions were added to both bedrooms. In the master, a simple white block, with a movable, cut-out screen in front, divides the sleeping space from the bathroom. The industrial hardware of the screen track is a welcome accompaniment to the soft femininity of the rest of the space. In the child's bedroom, a bright red wall not only makes the room private, but provides plenty of storage.
This almost-ground-up project was likely a dream for MADE Architects, which has "an innovative design-build practice" that integrates the architect and builder throughout the entire creative process. They combine a design studio, fabrication workshop, and contracting team under one roof in Red Hook, Brooklyn. Want to see more of what they're up to? Visit their website.
Photos courtesy of Made Architecture