Lyft will invest $100M to triple the size of Citi Bike to 40,000 bikes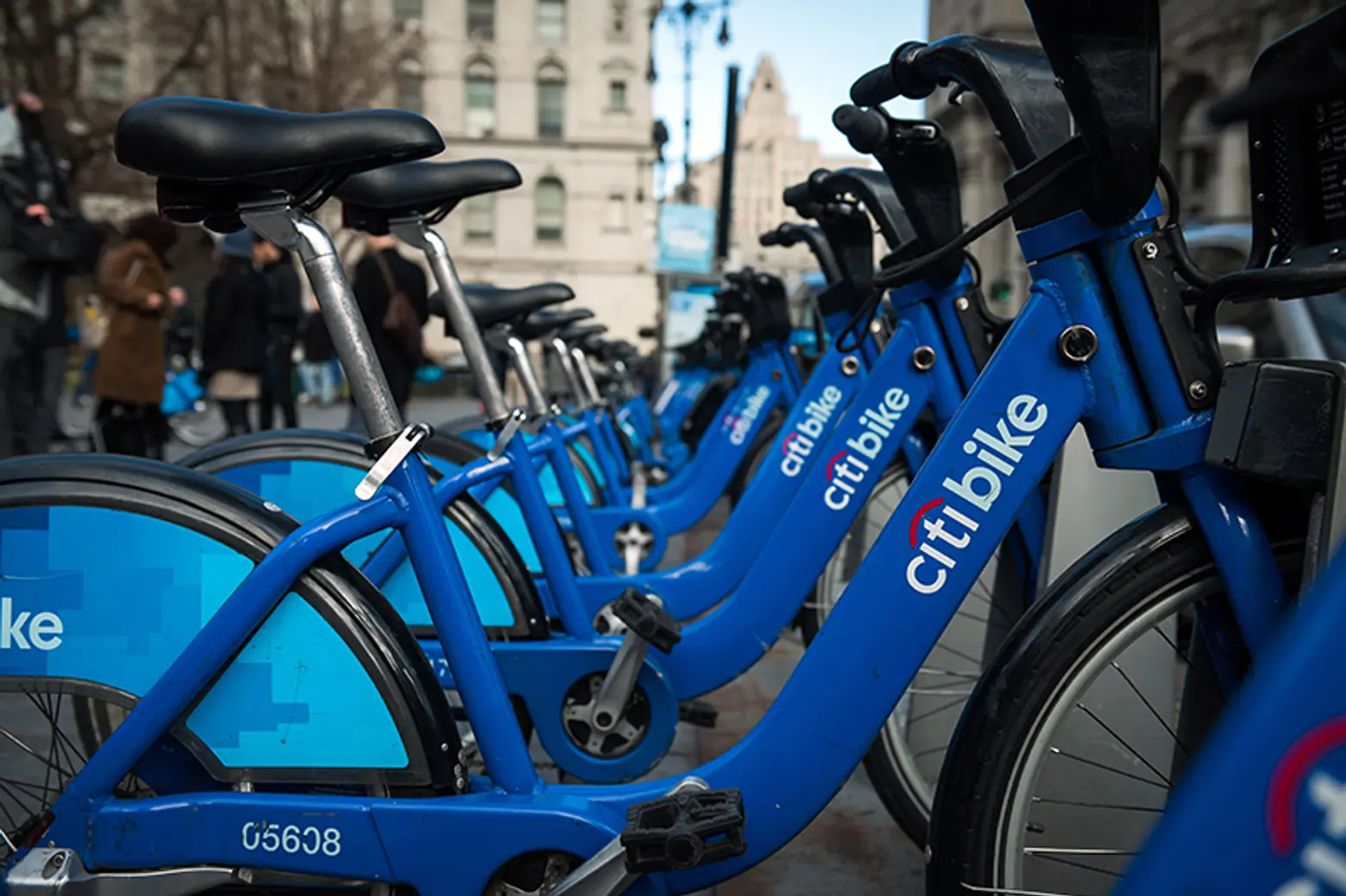 Just in time for the L train shutdown, the city is getting more bike-friendly. Lyft, the car-sharing company that bought the Citi Bike's operator Motivate, will invest $100 million to dramatically expand the program, according to an announcement from Mayor Bill de Blasio. The fleet of Citi Bikes will triple from 12,000 now to 40,000 over the next five years and cover an area more than twice its current size. The investment will also add more electric bikes, which Citi Bike began to roll out in the summer, boost the $5 discount membership program for NYCHA residents and SNAP recipients, and help repair existing bikes and infrastructure.
"This expansion means tens of thousands more New Yorkers are going to have a fast and inexpensive way to get around their city. It also means much more reliable service for all the riders who already use Citi Bike," de Blasio said in a statement.
Citi Bike is already the country's largest bike-sharing program, with close to 150,000 members and more than 70,000 rides per day on the busiest days. Much of the geographic expansion, which will cover an additional 35 square miles, will happen outside Manhattan, in areas where Citi Bike stations are too far to provide a viable transportation alternative or don't exist at all. According to the press release, "The geographic boundaries of the expansion will be established in the coming months. Expansion will be accompanied by extensive community and elected official outreach to the selected areas."
The Citi Bike program is privately-funded, and the city must rely on partnerships like this one to finance it. Lyft finalized its purchase of Motivate on Thursday after first announcing the acquisition in July. Motivate also operates the bike-share systems in the Bay Area, Chicago, DC, and five other U.S. cities.
RELATED: