Live Like an Outlaw (At Least for a Night) at the Urban Cowboy B&B in Brooklyn
As New Yorkers we love to think of ourselves as original and cutting edge, but there's no denying that many of us have a soft spot for things that harken back to gentler times. In a sea of towers and shiny new boutiques, Williamsburg's newest hotel addition bucks the steel and glass trend for a beautiful Adirondack design that will appeal to even the most unwavering modernist.
If you're looking for an oasis in this concrete jungle of ours, look no further than the Urban Cowboy Bed & Breakfast, a ranch-style escape sure to turn any city dweller into a cowboy complete with a twang.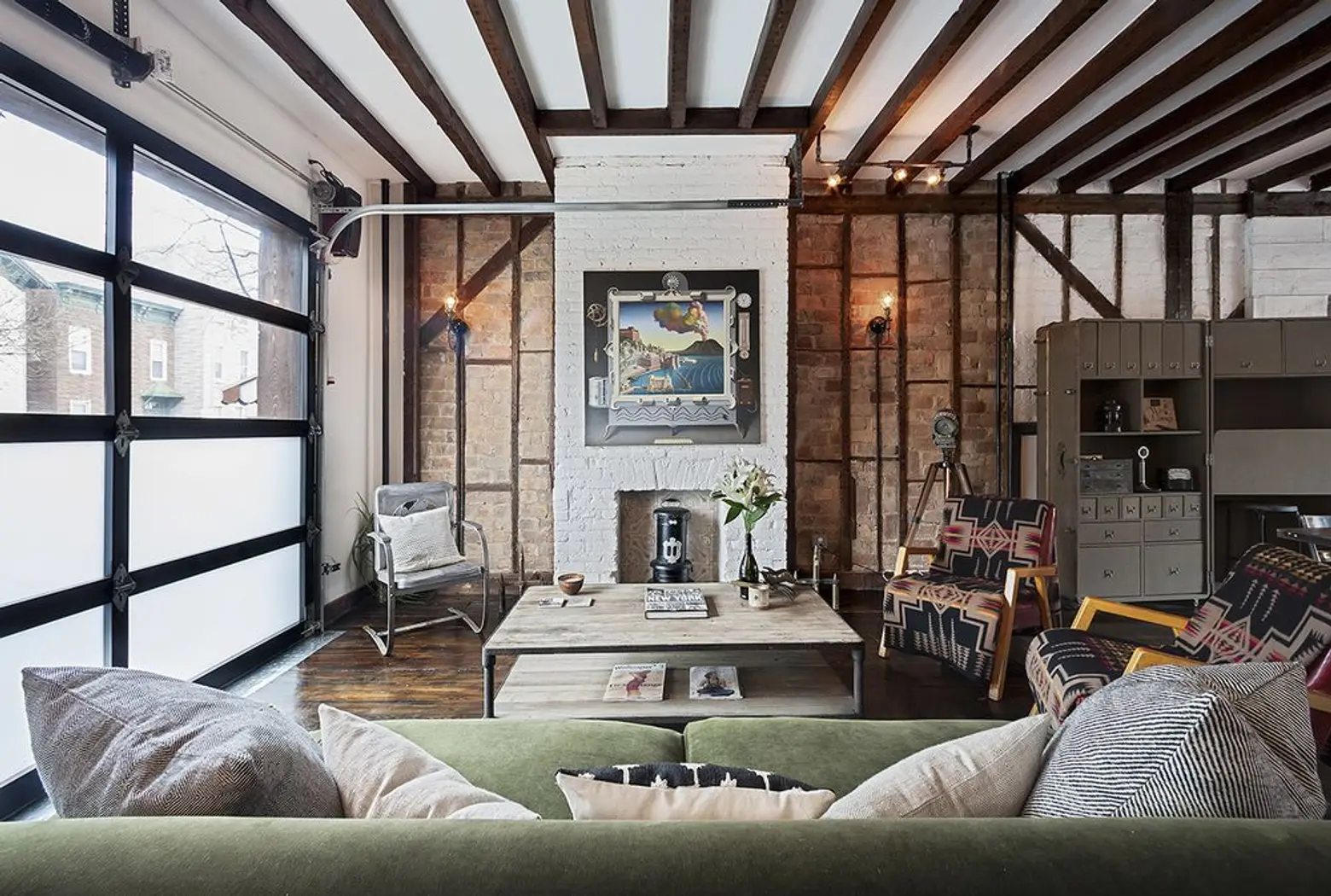 The Urban Cowboy Bed & Breakfast is the creation of Lyon Porter, a local entrepreneur (and real estate hotshot and former professional hockey player) who wanted to answer to the city's lack of "authentic short term housing options". Porter's project couldn't be better located, sited just steps away from all of Williamsburg's offerings, but far enough from the craze of the bros and handlebar mustaches of Bedford Avenue.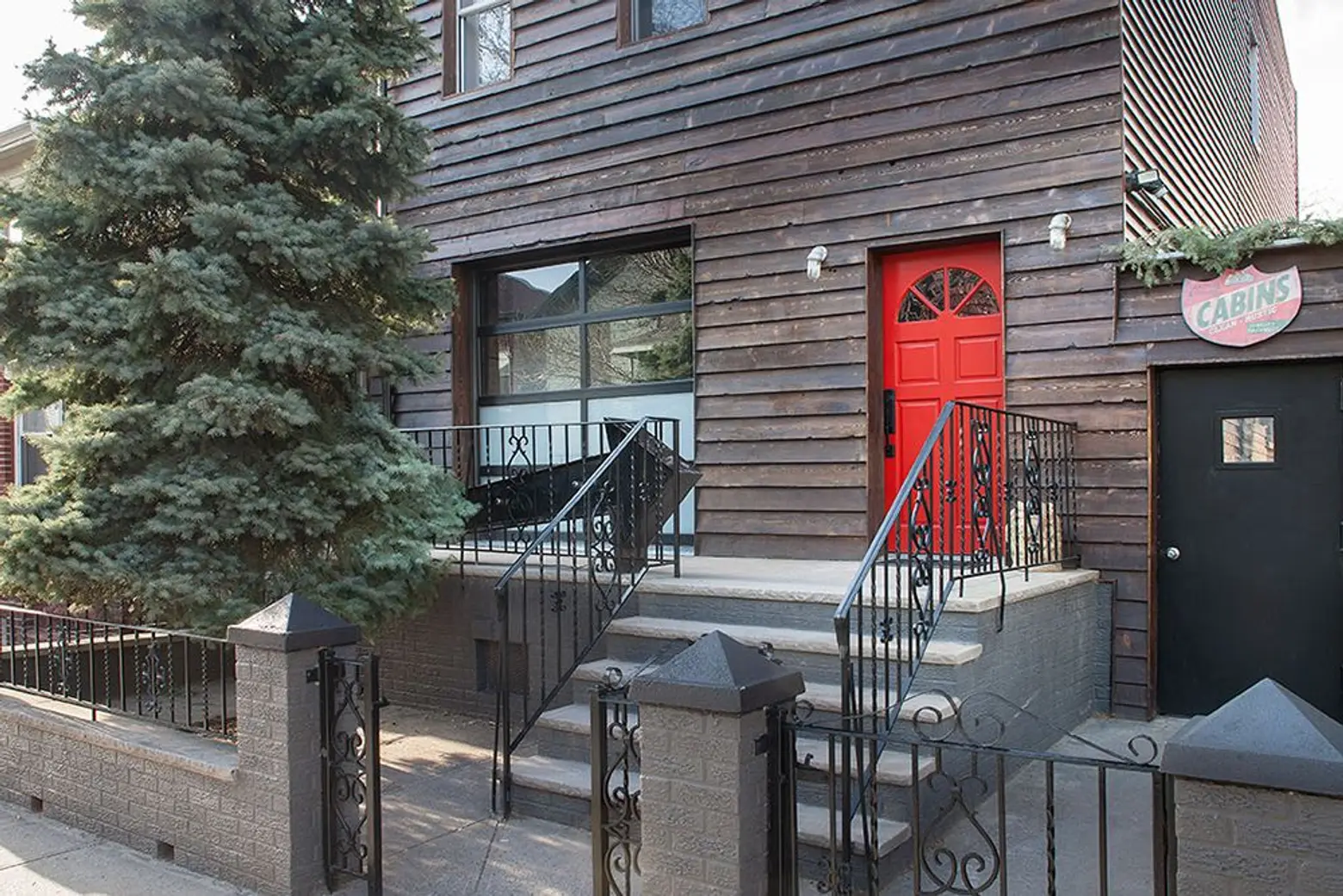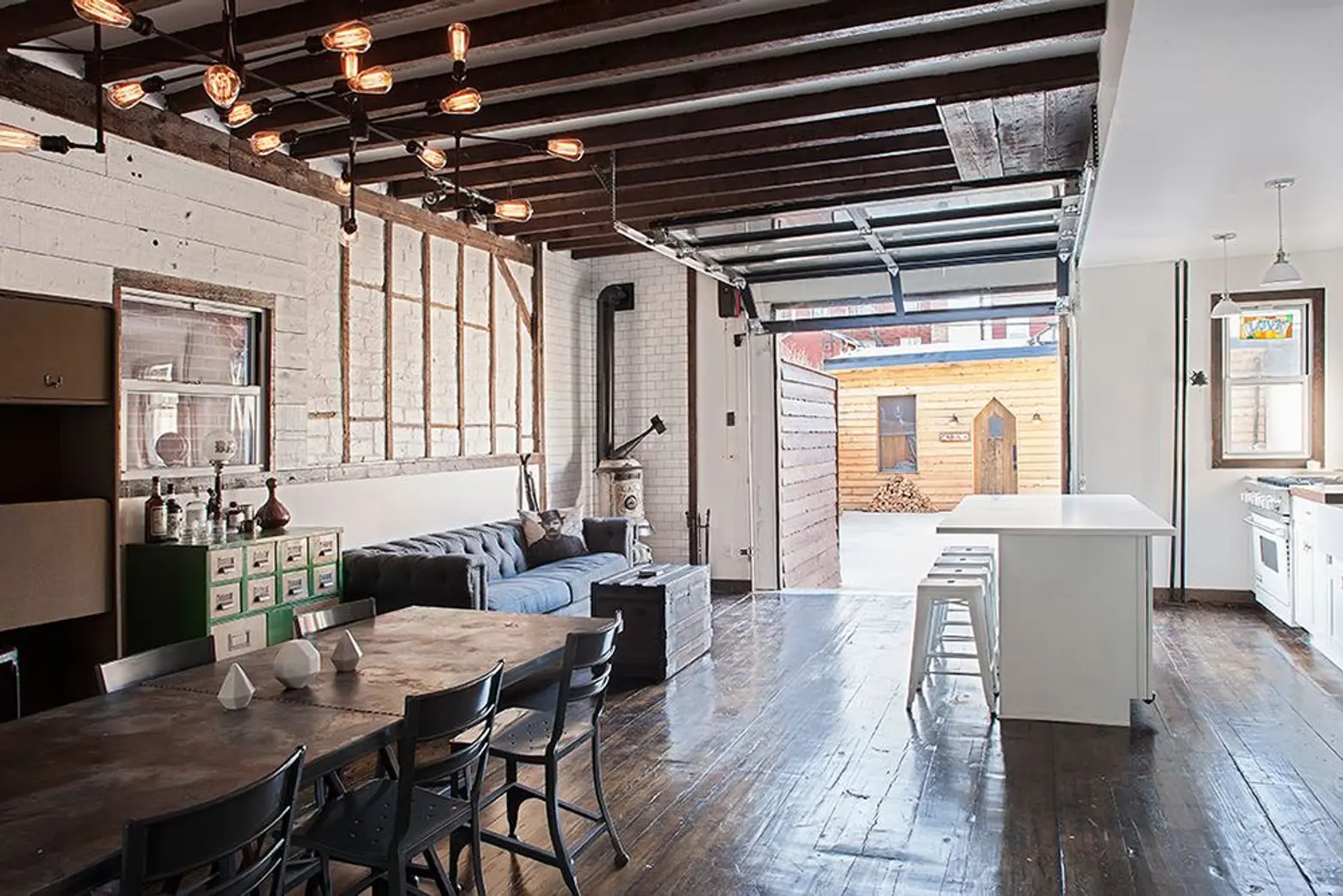 The B&B was originally a townhouse in which Porter transformed with the help of interior designer Renee Mee. The beautifully renovated space boasts 4 bedrooms in the freestanding townhouse and a cabin in the backyard. A number of communal amenities, such as a hot tub and an open parlor floor, provide for a lovely offering in which Porter says "guests [will] arrive as strangers and leave as friends."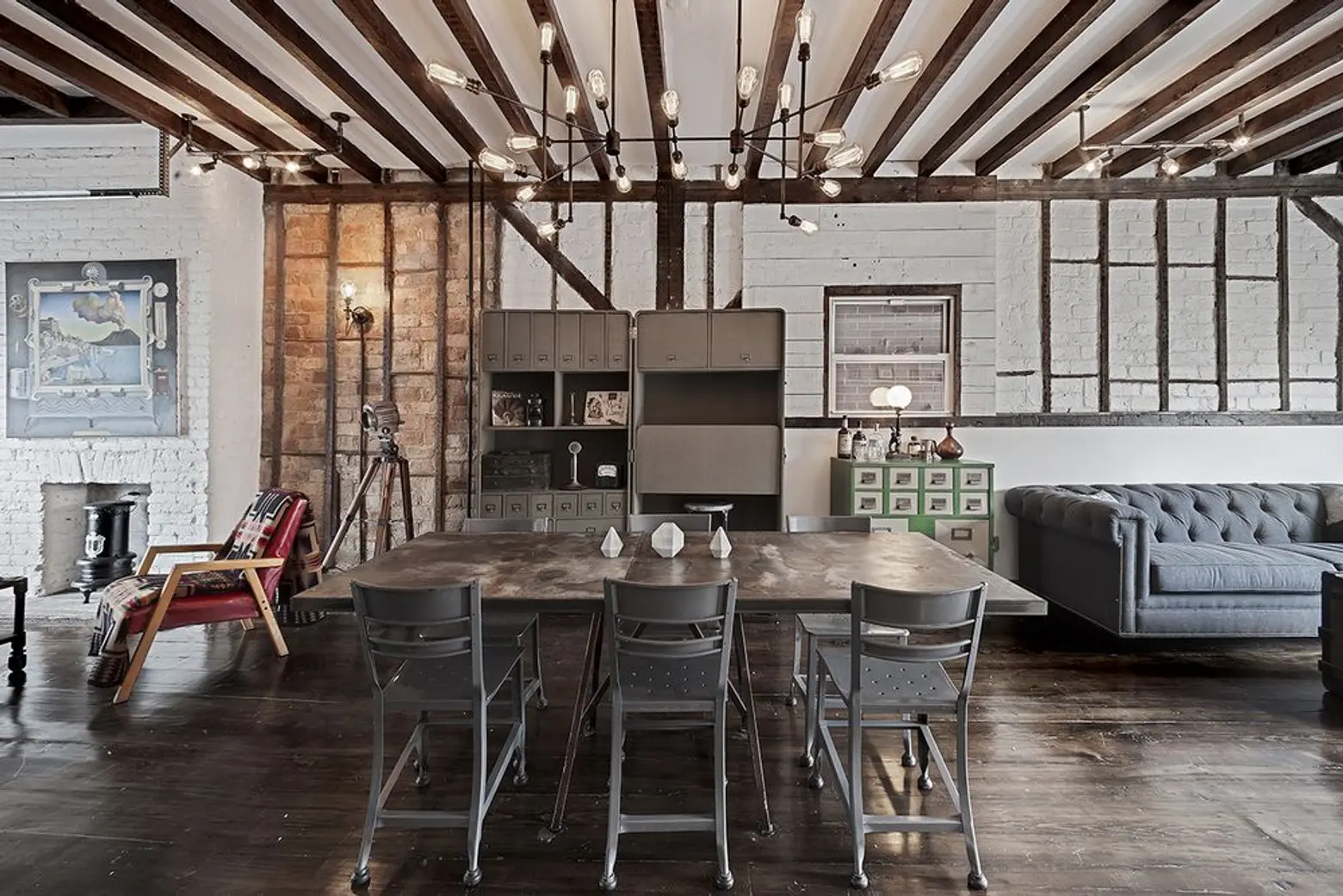 The Urban Cowboy's operable garage doors (on both ends), pot belly stoves, exposed joists and brick, and pine floors are just a few of the design details that give the space an authentic Americana feel. Many of the antique pieces in the B&B were acquired by Porter during his time in Ohio and the Adirondacks.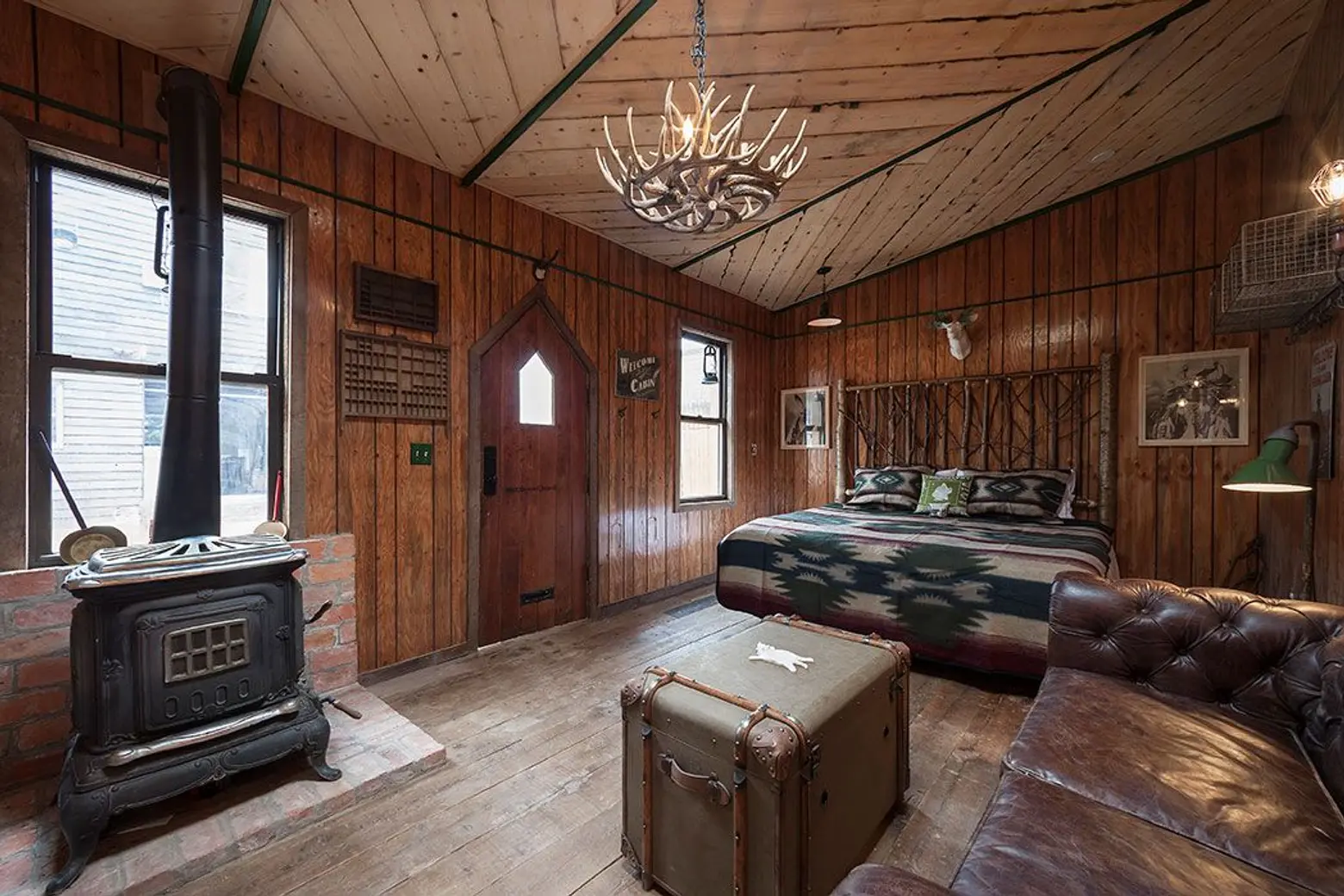 Rooms range from $100 a night for the 'Lone Ranger', all the way up to $2,000 a night for the 'Full Cowboy' — the latter which includes all the bedrooms, the cabin, and the hot tub/backyard for "special nights when one needs to get weird."
Guests are also treated with a yummy breakfast delivered by the B&B's local hospitality partners, and options include everything from an almond chocolate croissant to biscuits and gravy to organic green juice. At night, guests can mingle with Porter's Brooklyn friends during the various dinner parties and events he'll host.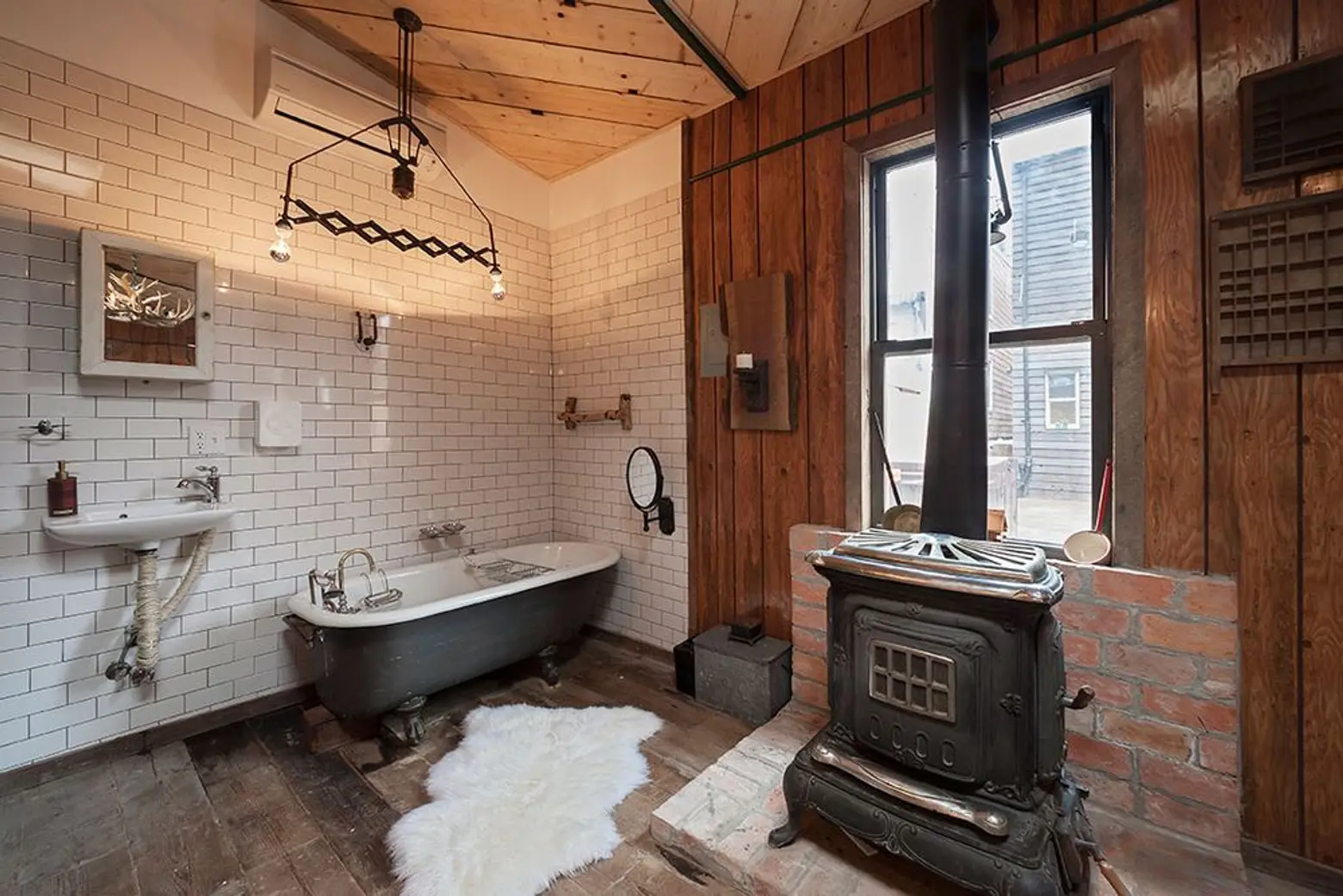 If this sounds like your kind of escape, book your stay at the Urban Cowboy here.
All images courtesy of Urban Cowboy B&B