Live in a hip DUMBO warehouse conversion for $895/month, lottery opening at 181 Front Street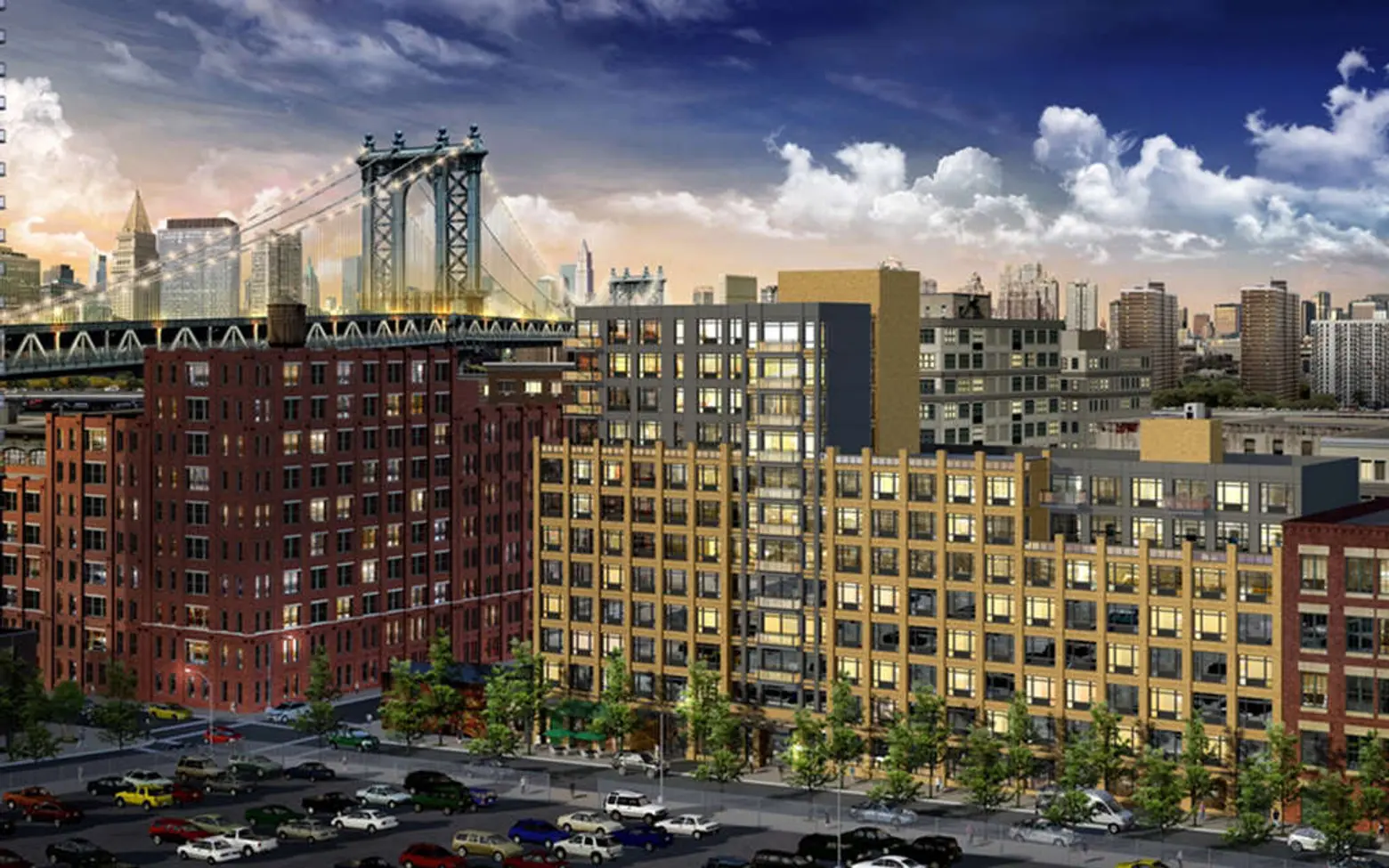 Back in 2012, Megalith Capital Management and Urban Realty Partners bought two neighboring DUMBO sites from the Jehovah's Witnesses for more than $30 million. They then tapped Aufgang Architects to design both warehouse conversions: a landmarked former Brillo factory at 200 Water Street was transformed into 15 boutique condos; 181 Front Street into a 105-unit rental. Twenty percent of apartments in the latter development are reserved as affordable, and as of tomorrow, New Yorkers earning 60 percent of the area median income can apply for these 21 units, which range from $895/month one-bedrooms to $1,247/month three-bedrooms.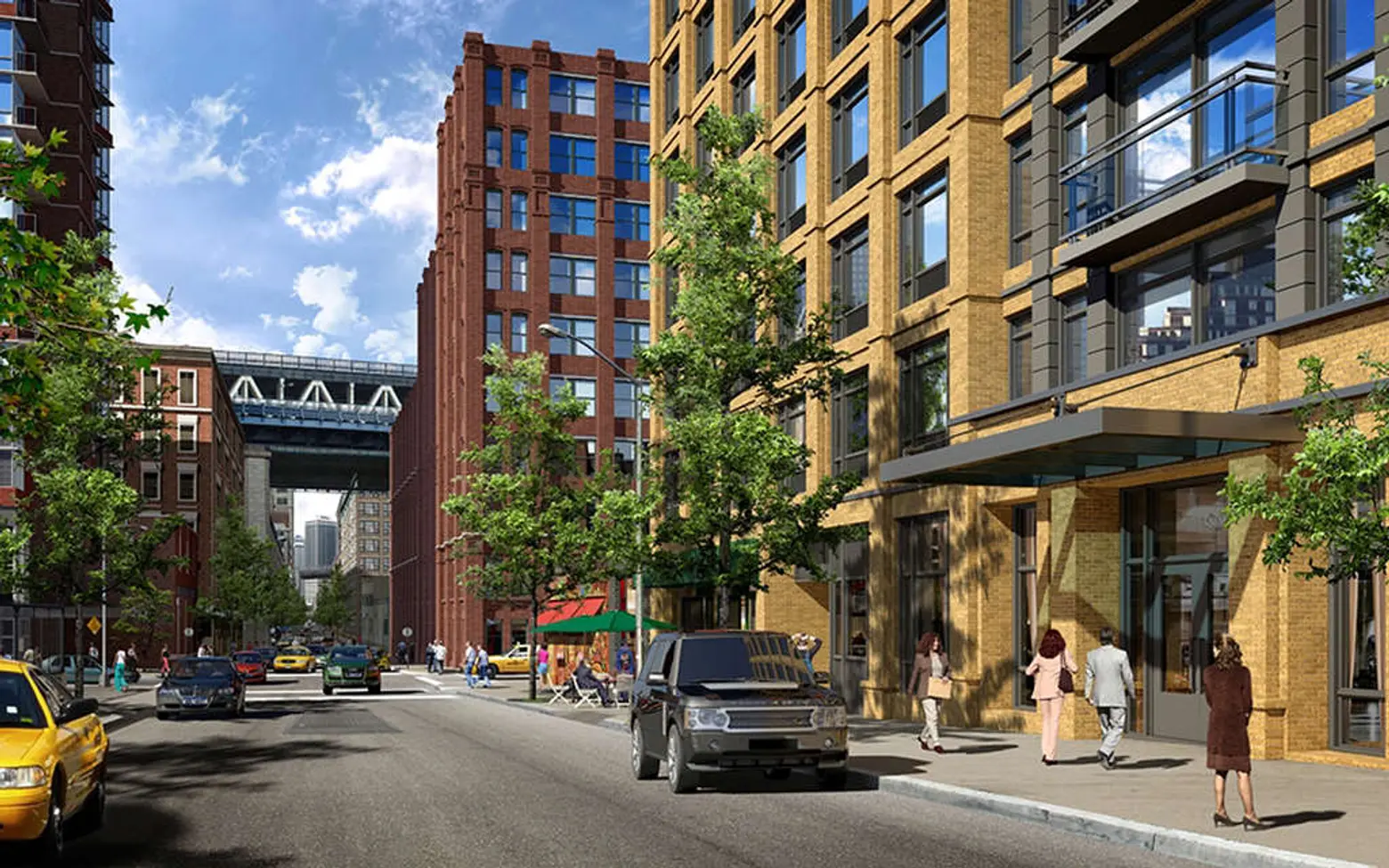 Aufgang had said both buildings will "be respectful of the local character of the DUMBO landscape, while adding something new and innovative to the urban fabric." The condos at 200 Water currently range from $2.85 to $4.7 million and boast sleek, contemporary interiors. Though interior views haven't yet been revealed of 181 Front, they'll likely be similar, with market-rate prices ranging from $3,000 to $6,000 per month. Amenities at 181 include a 24-hour doorman, rooftop space, bike storage, and parking.

Qualifying New Yorkers can apply for the affordable apartments at 181 Front Street until May 1, 2017. Residents of Brooklyn Community Board 2 will be given preference for 50 percent of the units. Complete details on how to apply are available here (pdf). Questions regarding this offer must be referred to NYC's Housing Connect department by dialing 311.
Use 6sqft's map below to find even more ongoing housing lotteries.
If you don't qualify for the housing lotteries mentioned, visit CityRealty.com's no-fee rentals page for other apartment deals in the city. And find future market-rate listings for 181 Front Street here.
RELATED:
Renderings via Aufgang Architects