Light at the End of the Tunnel: The Second Avenue Subway Already Sending Real Estate Prices Soaring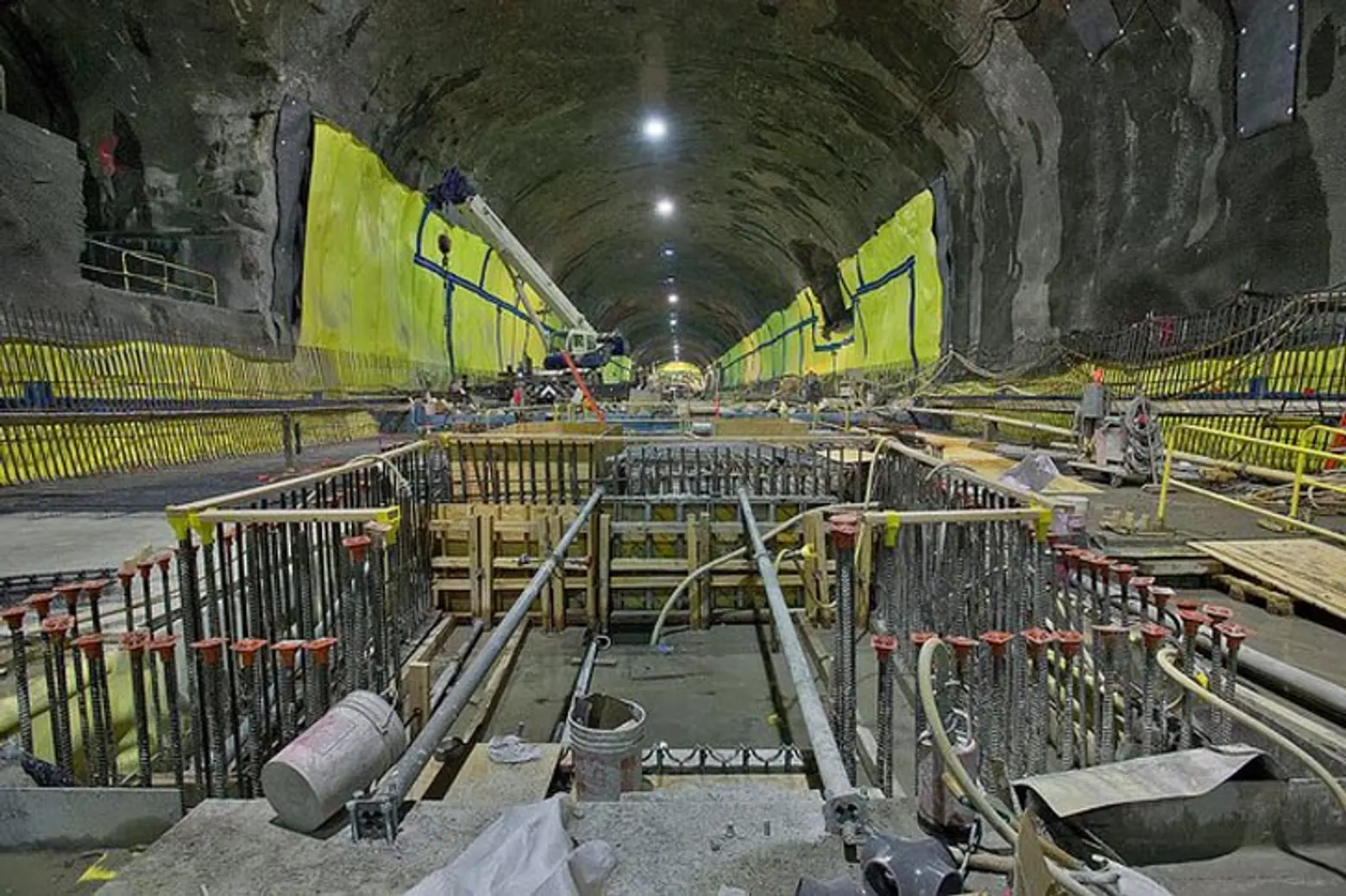 Plans for a Second Avenue subway have been on the drawing boards since flapper dresses were all the rage. But not until now has this pipeline dream started to take shape.
One of the hottest discussions among the locals is undoubtedly the new line, and according to the MTA, 65 percent of Phase I is now complete. When it debuts in December 2016, it is slated to carry 200,000 straphangers, which in turn will reduce overcrowding on the Lexington Avenue Line by as much as 13 percent (that's 23,500 fewer passengers on an average weekday). Phase II will extend the line from 96th to 125th Street, and the MTA just announced that $1.5 billion (only a third of the total estimated cost) is now set aside with the hope that the federal government will chip in, too. But those who wonder when the 8.5-mile stretch of tracks (125th Street to Hanover Square), you'd better hold onto your hat—it's 2029! Though this is still 15 years away, that hasn't stopped the prices of properties flanking the SAS from riding high in anticipation.
Going back two or three years, the selling pace for new developments was sluggish, but as the new subway becomes more tangible, both the selling pace and price per square foot is on the rise. In fact, industry experts now predict that developments already in the works or on the drawing board will garner as much 25 percent more on square foot prices. In fact, CityRealty reported that the average sales price per square foot for condos east of Third Avenue increased 11.4 percent in 2013 from the previous year – and that was slightly above the 10.4 percent increase for the whole area, though less than the 14.3 percent rise for core Upper East Side. The average price per square foot increased 7.7 percent — above both the 5.3 percent jump for the entire area and the 4.4 percent rise for the neighborhood's core.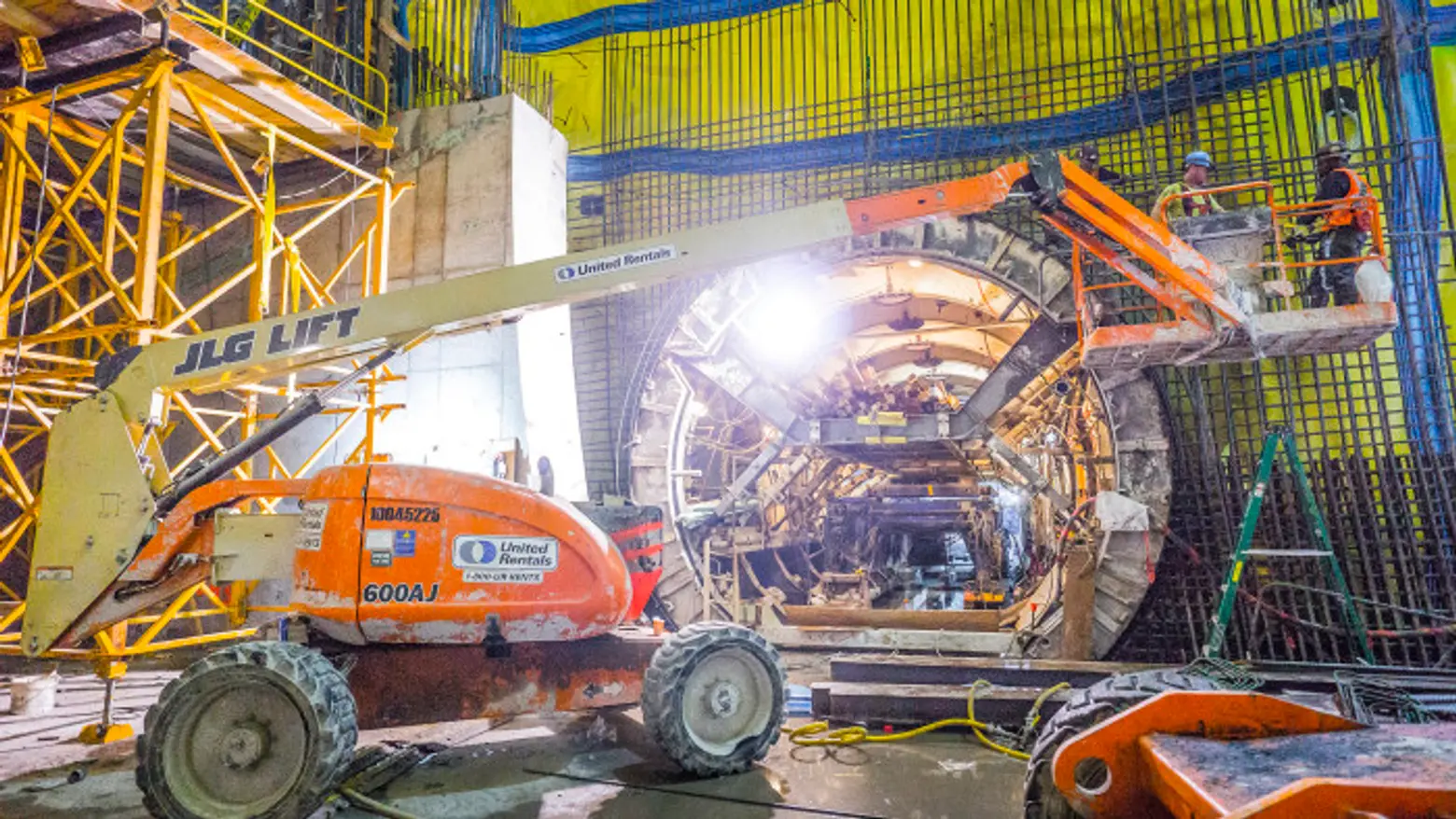 Image via the MTA's Flickr
"As the completion of Phase One draws closer, buyers have become very aware that property values will dramatically increase," said Juliet Clapp, a managing director at Town Residential. "Lately, the influx of potential buyers has greatly increased over last year when buyers complained about living too close to construction and the resulting noise levels. Now they see the new subway as a major draw."
With all that said, real estate developers are now more than eager to cash in on the completion. Bluerock Real Estate was probably the first to raise the bar on price per square foot increases when construction began on the Charles. A luxury condominium at 1335 First Avenue near 72nd Street, prices now average $2,500 per square foot. Exclusively marketed and sold through Town Residential, move-in dates are for later this year.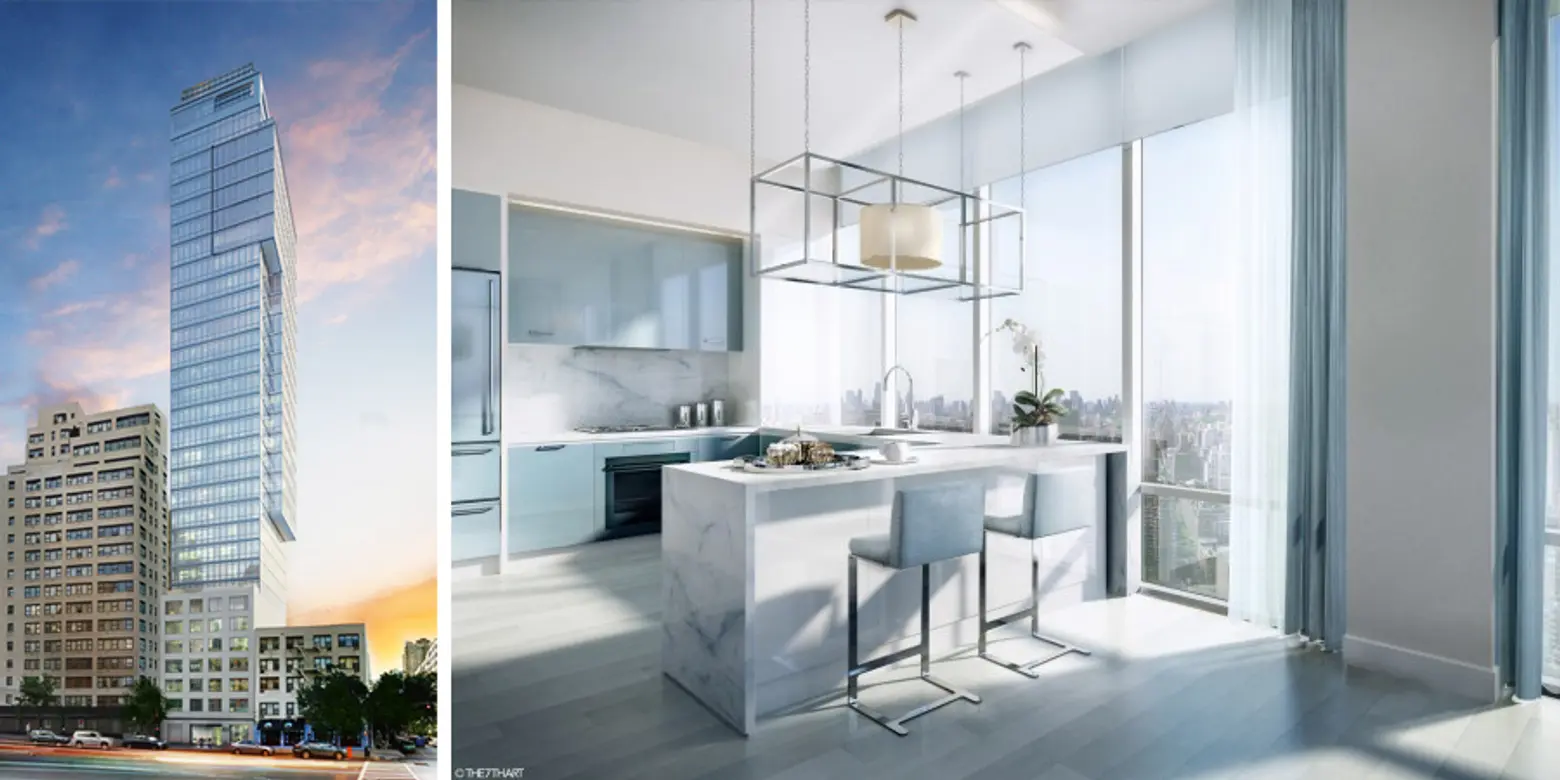 The Charles
Anbau Enterprises filed to demolish three such buildings between 88th and 89th Streets along First Avenue with the intention of creating affordable luxury living. In it place will be a new condominium known as 1711 First Avenue and its completion is set for 2016. Likewise, Real Estate Inverlad has begun construction for a condominium at 61st Street and Second Avenue and DDG Partners snapped up two vacant buildings at 1558-1260 Third Avenue on the corner of East 88th Street last fall in order to build a high-rise filled with residential units.
And as one would expect, Extell Development is said to be looking to purchase a series of side-by-side buildings in the East 90s, banking on city permits allowing for their demolition. Once the land is cleared, the assumption is that the sites would be combined in order to build a sky-high condominium tower.
While the neighborhood's 191,000-plus residents should not count on pulling into any of these subway stations for at another two years or so, in the meantime, they can opt for the MTA's "surface subway" along First and Second Avenues from 125th to South Ferry. Currently the M15 SBS makes stops about every 10 blocks — carrying about 55,000 passengers along these avenues on an average weekday.
Lead image via the MTA's Flickr