It was illegal to play baseball in NYC on Sunday until 1919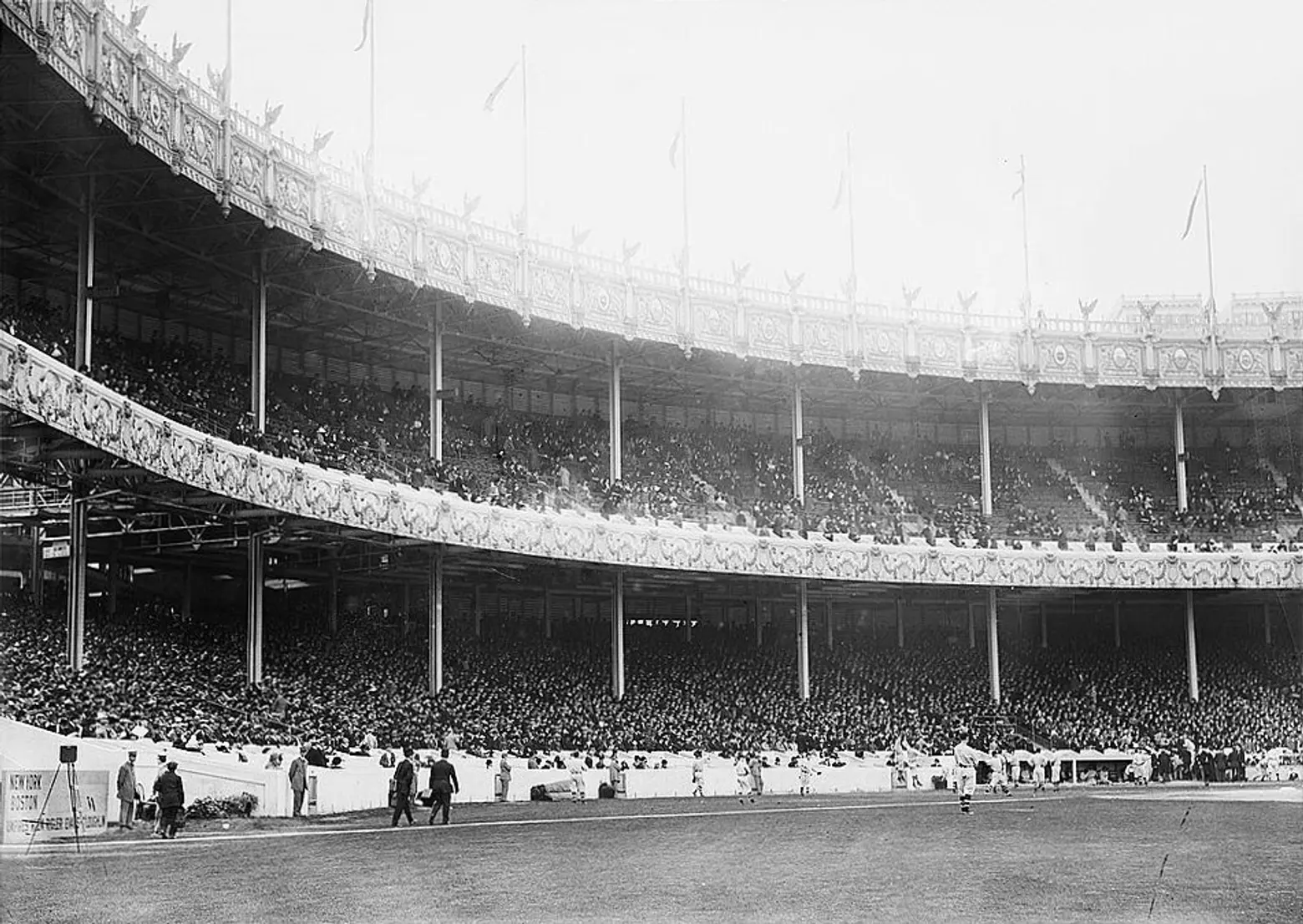 Baseball may be a long-standing tradition in New York City, but not so very long ago that seemingly innocent pastime was illegal on Sundays. As one of the infamous "blue laws" on the state books–that other beloved NYC pastime, shopping, was illegal as well–the ban was part of a sweeping statute from colonial times called the Statute for Suppressing Immorality. Enacted in 1778, it was the first state "Sabbath law." Section 2145 of the revised New York State Penal code of 1787 outlawed all public sports on Sunday–so as not to "interrupt the repose of the Sabbath"–and wasn't repealed until 1919.
Not all states opted to keep the law on the books. Sunday baseball games were legalized in Chicago, St. Louis, and Cincinnati in 1902. In New York City, however, it took some doing in the form of protracted political and court battles to get Sunday ball games legalized.
In 1907 the city's Democrats unsuccessfully introduced two bills in Albany to change the law prohibiting baseball on Sundays. State Assemblyman Al Smith spoke out against the ban of Sunday Baseball with the argument that it was "better for young men to be playing baseball than to be driven to places where they play 'Waltz Me Around Again, Willie.'"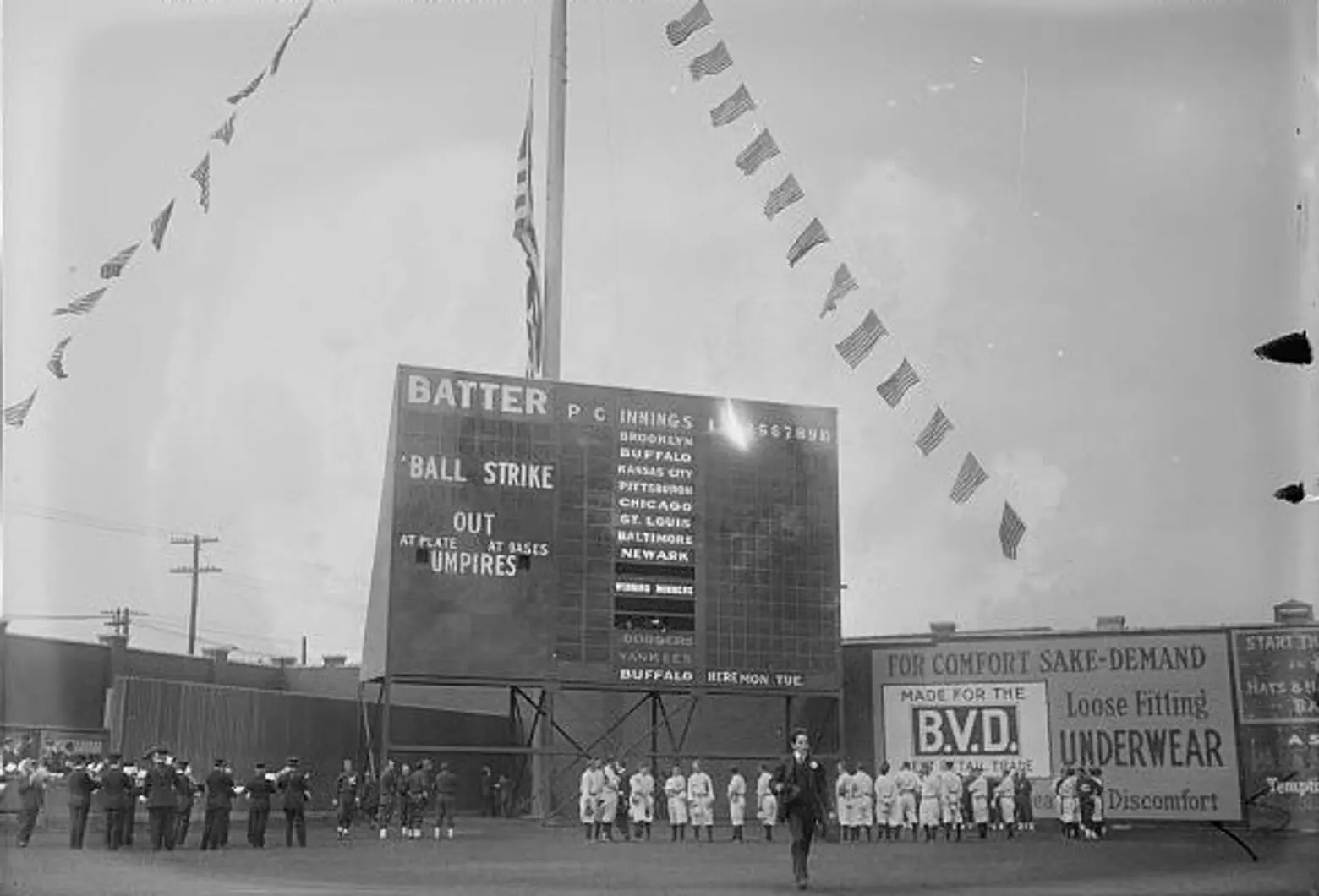 Washington Park in 1915, via Wiki Commons
Washington Park in Brooklyn, where games were often played in the pre-Ebbets Field days of the early 1900s, became skilled in finding ways to host Sunday games without falling afoul of the laws that forbade "official" public contests: Instead of selling admission tickets at regularly established stands, programs were sold before reaching the turnstiles. "Contribution boxes" were offered for fans to drop in as much as they wished.
In 1917, the New York Giants and Cincinnati Reds played the first Sunday major league baseball game at the Polo Grounds. The managers of both teams were arrested for violating the blue laws.
It wasn't until 1919 that the Sunday baseball ban was removed from the books. This progress was due in part to then-State Sen. Jimmy Walker, who would go on to become New York City's mayor. Walker shepherded a bill ending the ban through the legislature, and it was signed by Gov. Al Smith on April 19th, 1919. The law change also made Sunday movies legal, so New Yorkers could indulge in two classic Sunday afternoon pastimes without becoming scofflaws.
On May 4 of that year, the Giants played–and lost, to the Phillies–their first legal Sunday home game in front of 35,000 fans at the Polo Grounds. In Brooklyn, a crowd of 25,000 witnessed the first legal Sunday game at Ebbets Field, where Brooklyn triumphed.
[Via Gothamist]
RELATED:
Editor's note: This article was originally published on July 11, 2018.