'I ♥ NY' designer Milton Glaser not thrilled with Amazon rip-off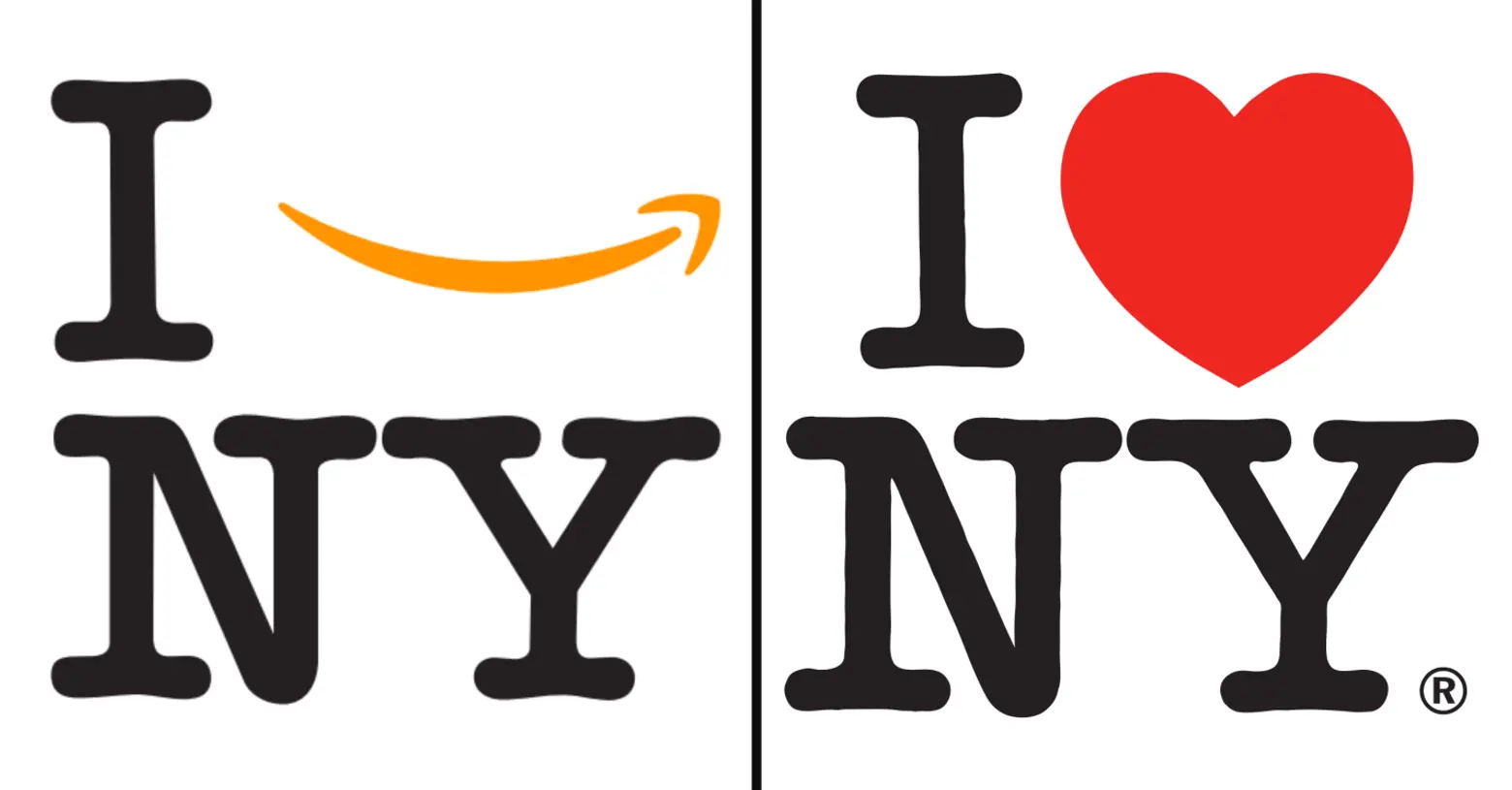 This week the city's Economic Development Corporation released documents of its detailed pitch to lure Amazon to move to the city, which included offering up prime real estate in four different New York City neighborhoods and nearly $3 billion in incentives. Another thing city and state officials pitched to the tech company, which chose Long Island City last month for its HQ2 complex, is the state's famous "I love NY" logo. In their pitch, city and state officials swapped the iconic logo's heart out for Amazon's arrow-smile, which assumingly reads "I Amazon NY."
The logo was designed by Milton Glaser as part of a 1977 advertising campaign to boost tourism to New York. Because the state of New York owns the trademark, no officials reached out to Glaser about using his design in their pitch for HQ2.
As Fast Company reported, Glaser appears less than thrilled with the updated logo.
"Outside of copyrighting everything you do, there is almost no way of protecting your work from being imitated," Glaser said in a statement to the website. "In this particular case, the Amazon logo is not very harmonious with the rest of the logo."
In letters to Amazon CEO Jeff Bezos asking him to move his company to New York, Mayor Bill de Blasio and Gov. Andrew Cuomo both boasted the state's diverse workforce, economic strength, and progressive policies.
"Companies don't just come to New York," de Blasio penned in his letter. "They become part of New York, interconnected with our civic life, our institutions and our broader economy. We want Amazon to be part of the New York story."
[Via Fast Company]
RELATED: