Own the incredible Arts and Crafts home where Milton Glaser designed the 'I ♥ NY' logo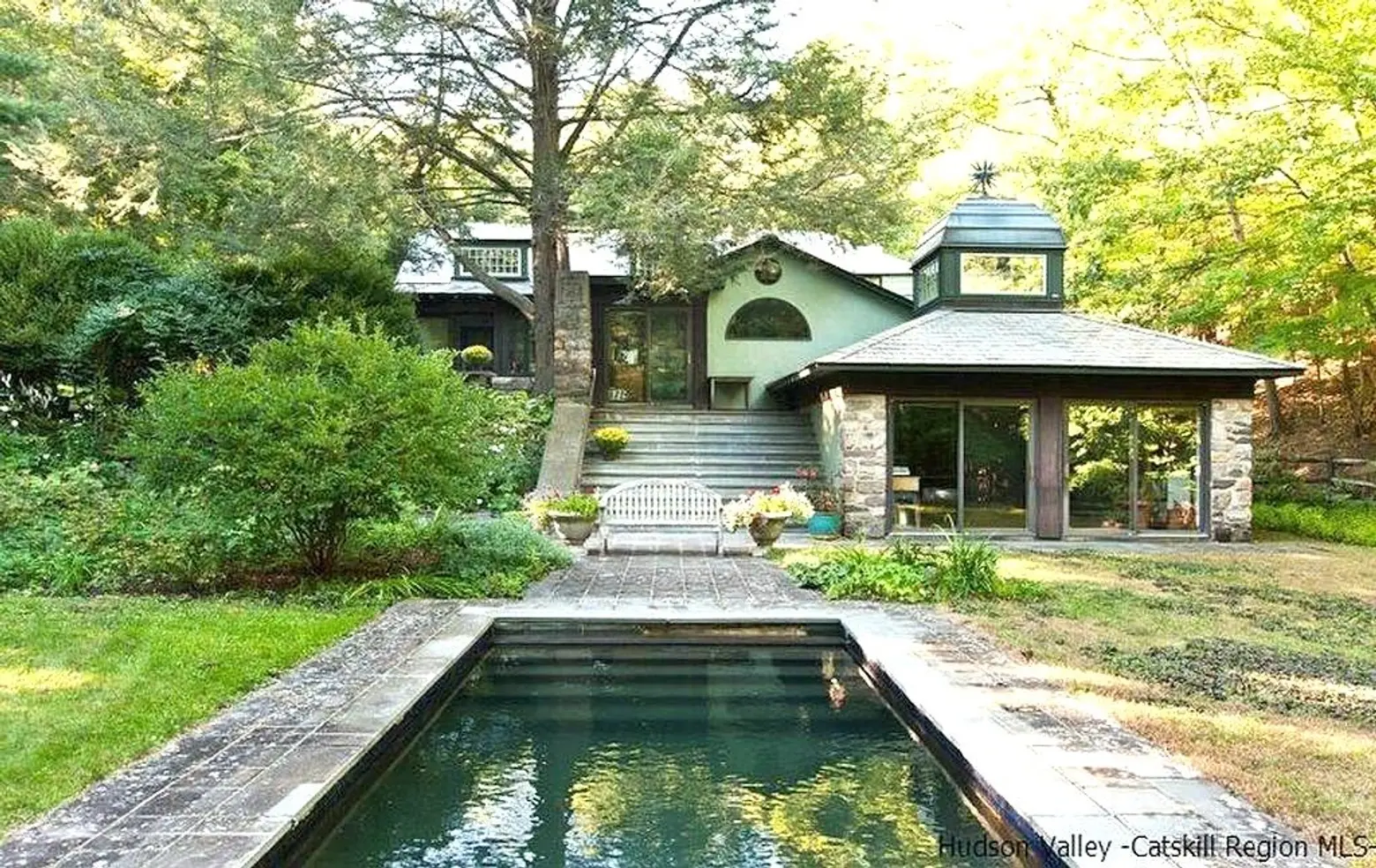 Graphic design legend Milton Glaser's most famous works are arguably the I ♥ NY logo and the psychedelic Bob Dylan poster, both of which were created at his upstate home in Woodstock. He and wife Shirley have owned this incredible, early 20th century stone-and-glass home for more than 50 years, adding a contemporary aesthetic to its historic Arts and Crafts style and maintaining the 76+ acres of gardens and forest. It's now hit the market for $1.8 million since, according to Gothamist, the couple has reached a point "where downsizing has become the obvious choice."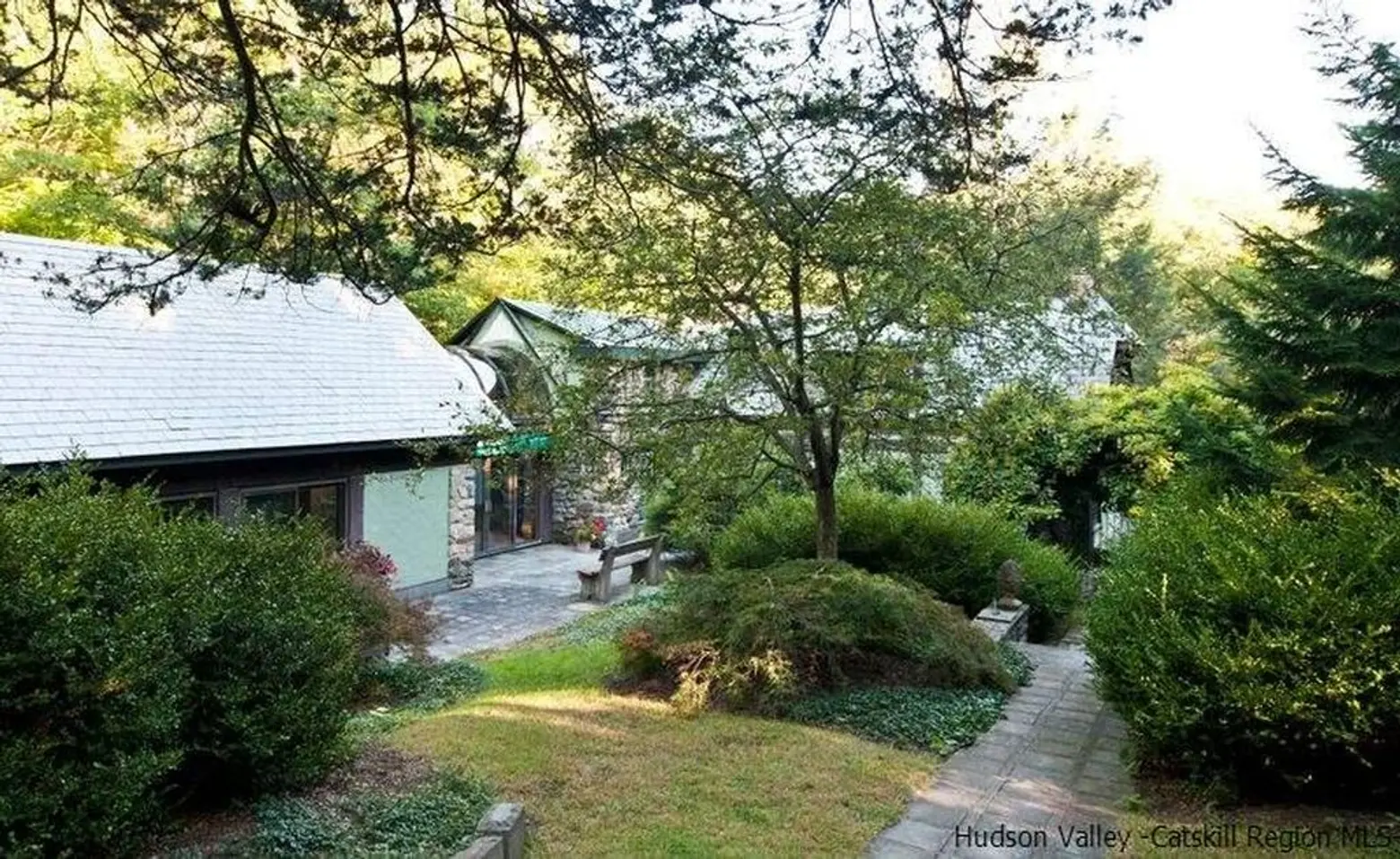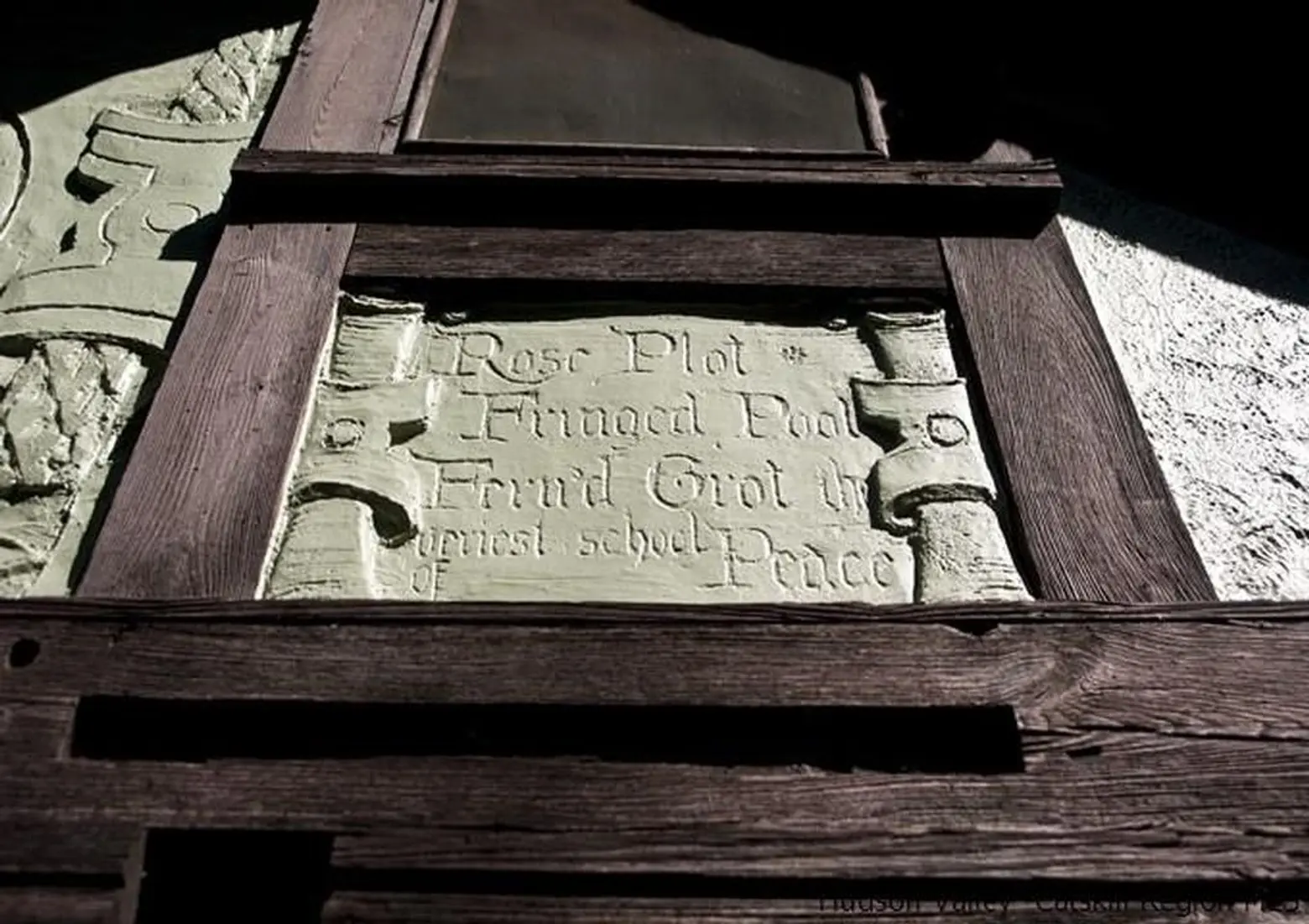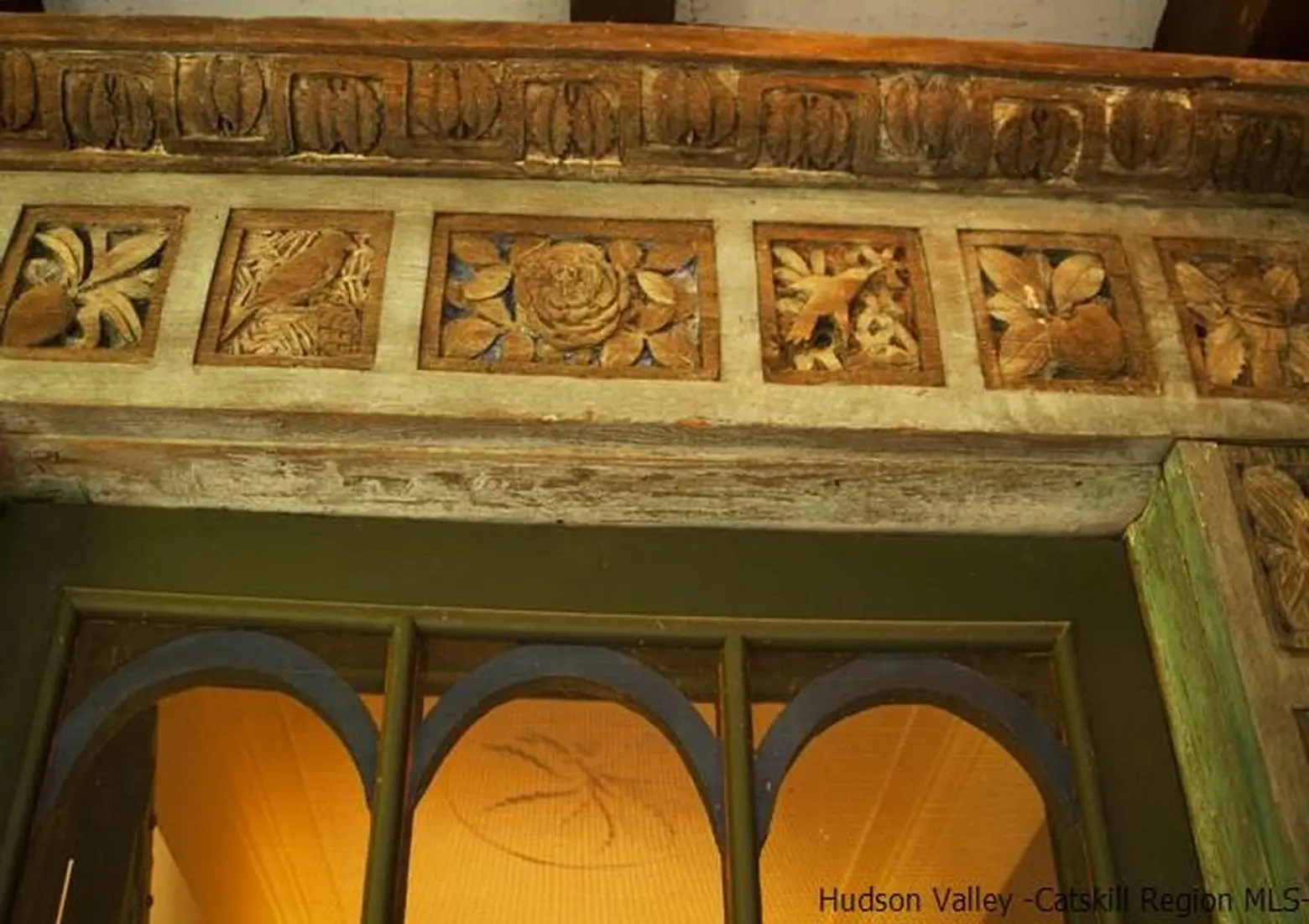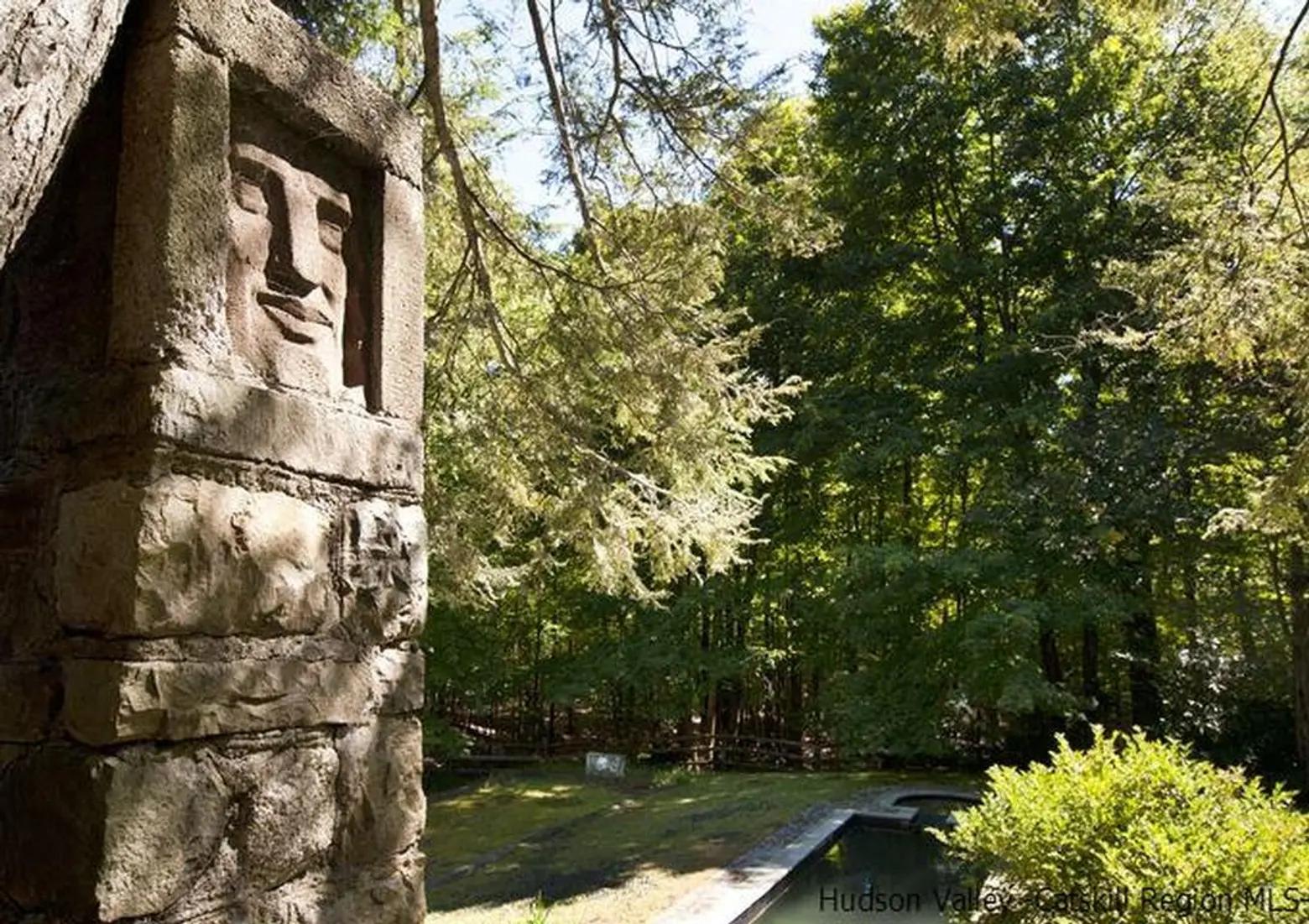 Sculptor Bruno Zimm built the home in the early 1900s and left wood and stone carvings throughout the residence and grounds. As the listing states, "the stone & glass home creatively weaves together two distinguished artists who deeply loved the mountainside from which this Woodstock home rises." After the Glasers moved in as the second owners, they added a "sensibility of glass and light" that doesn't compete with the originals Arts and Crafts architecture.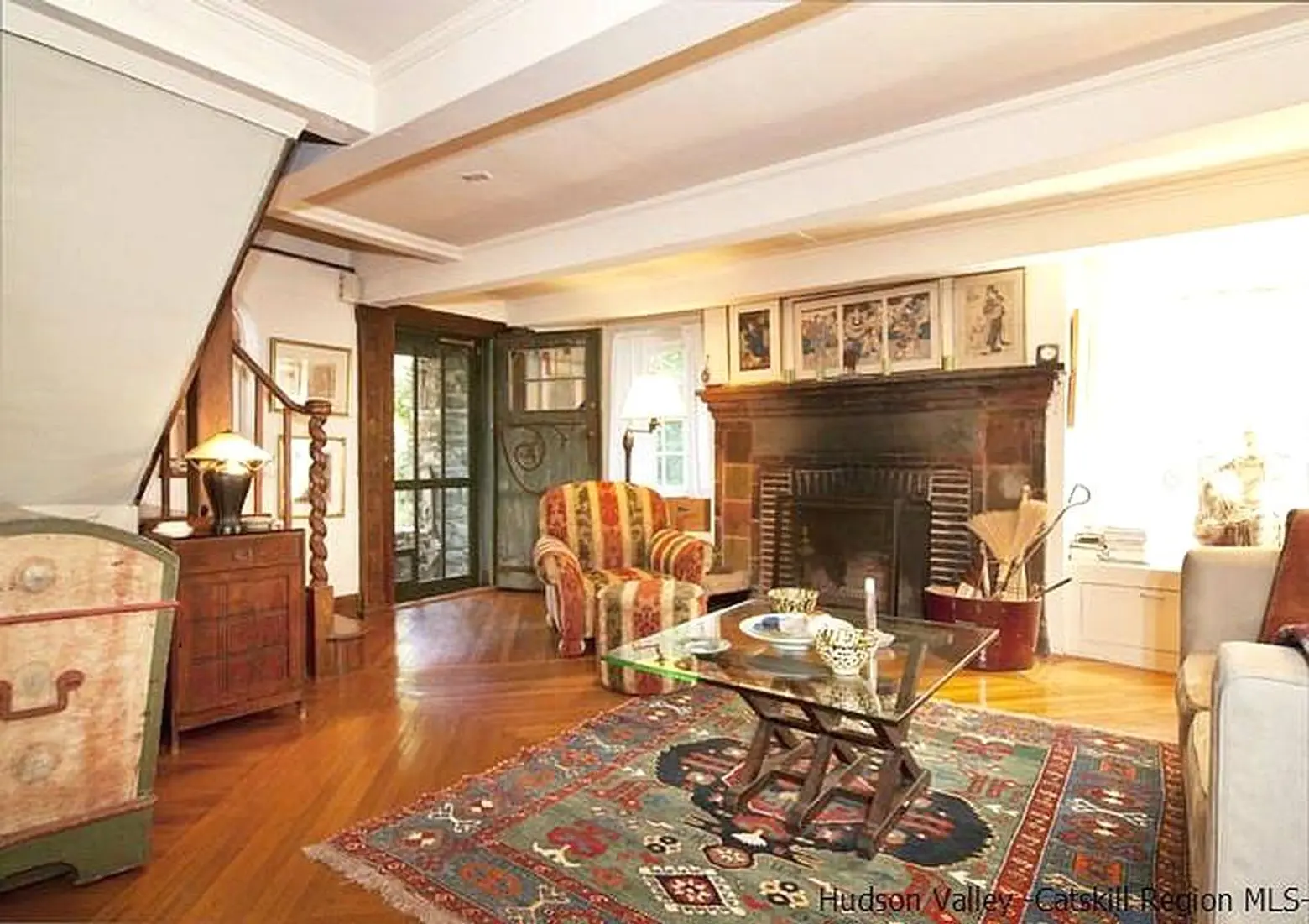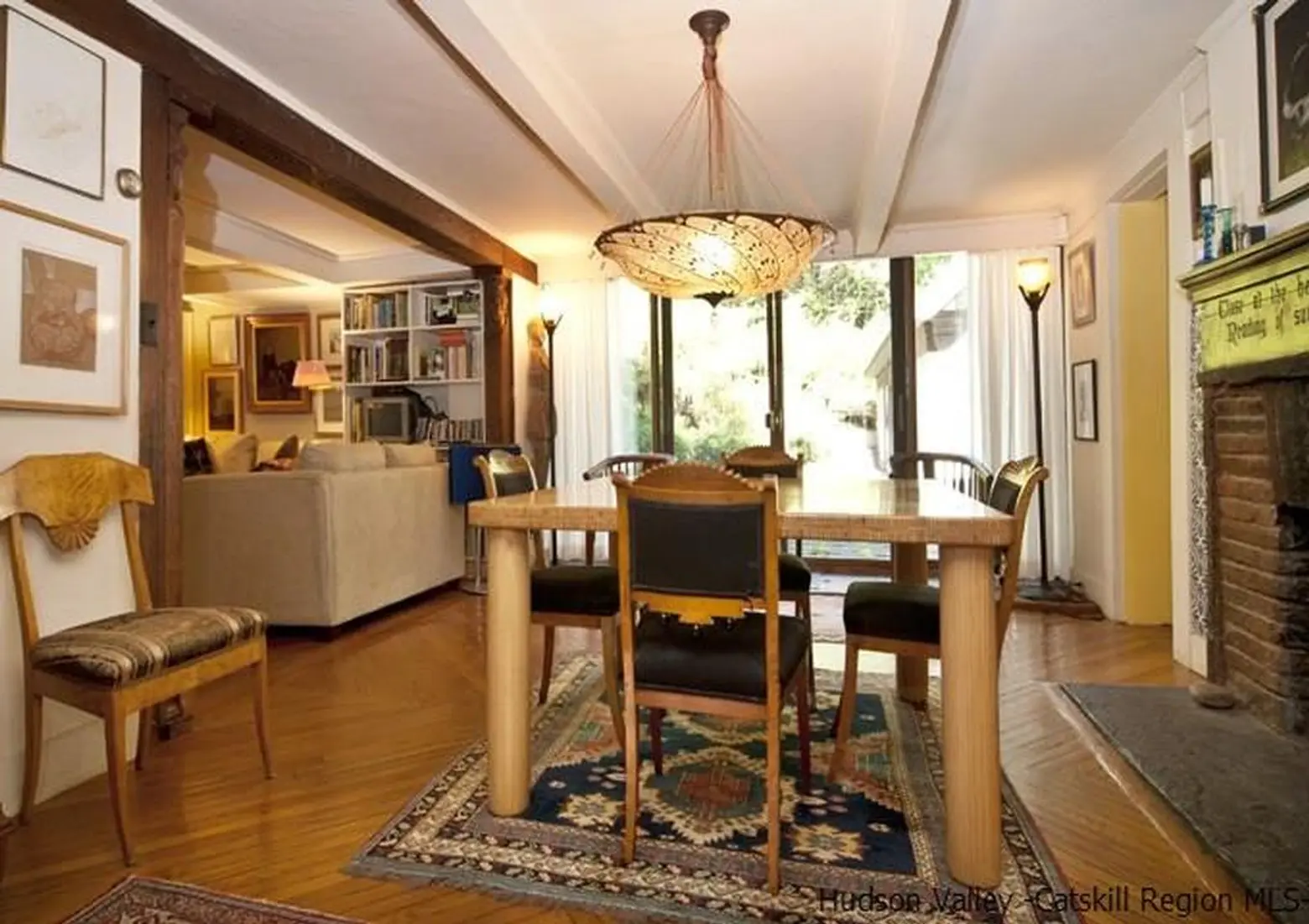 On the main floor is the "cozy" living/dining area, where Zimm placed fireplaces at each end.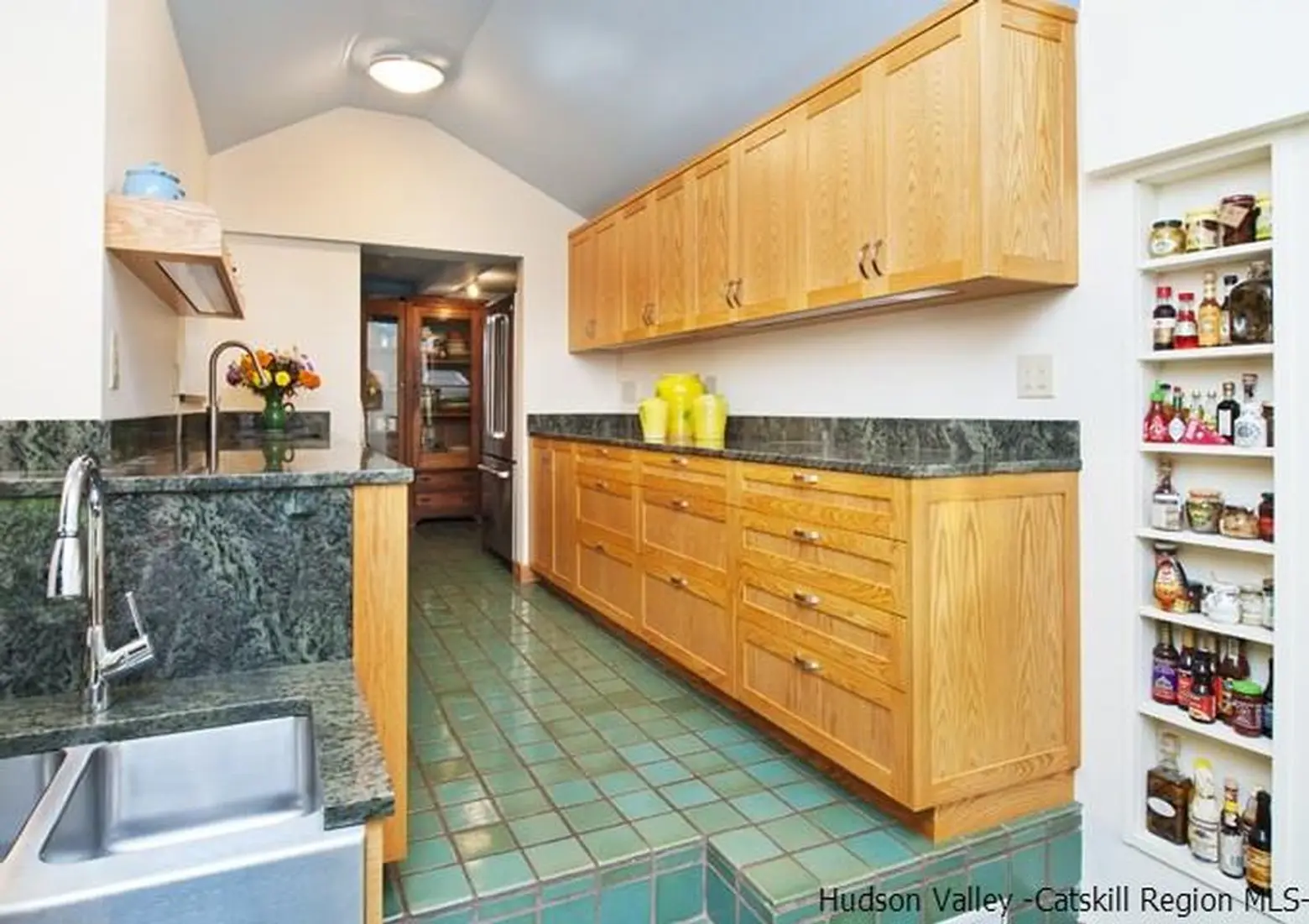 The kitchen has been renovated and opens directly to the pool and patio, perfect for outdoor entertaining.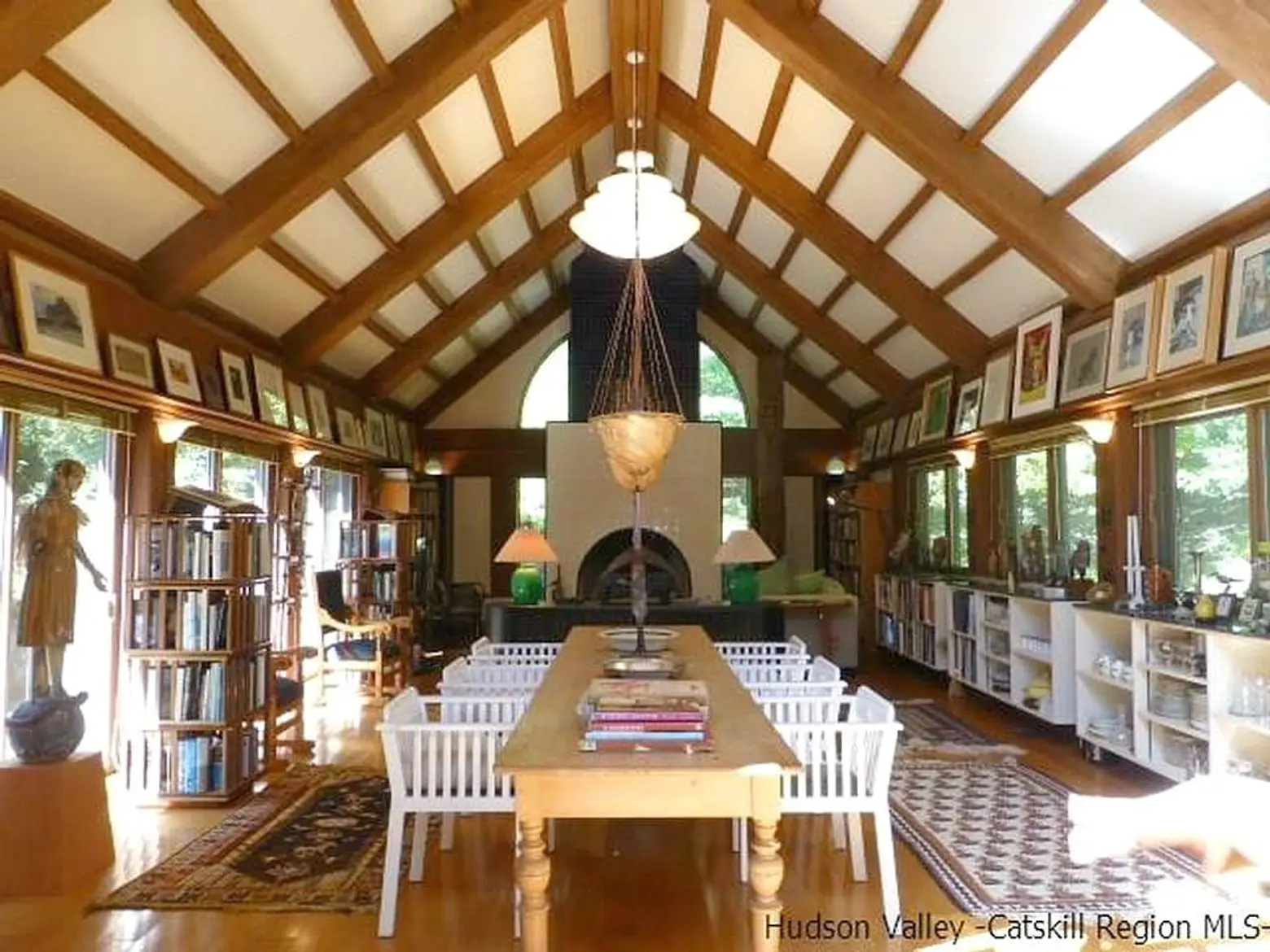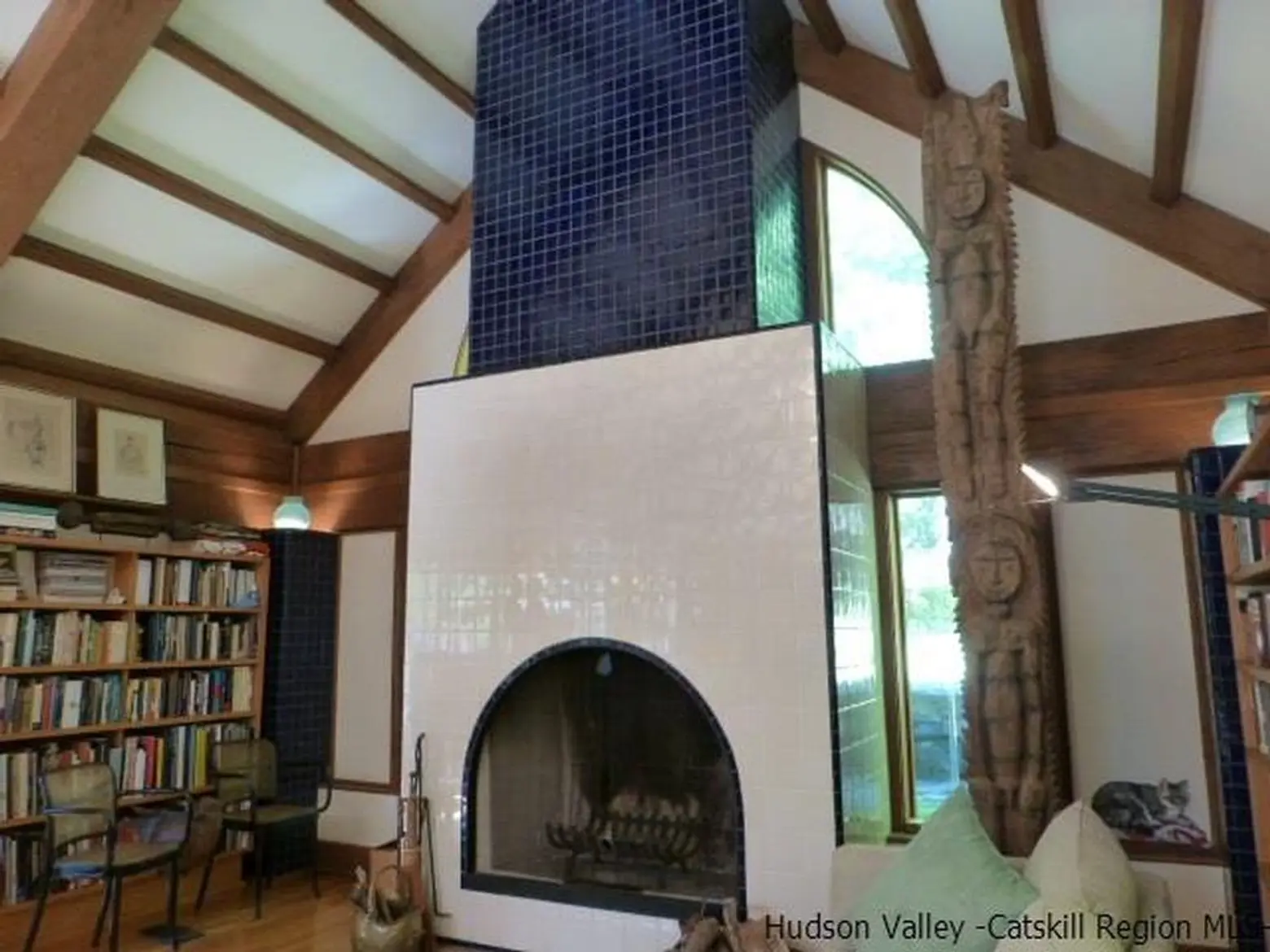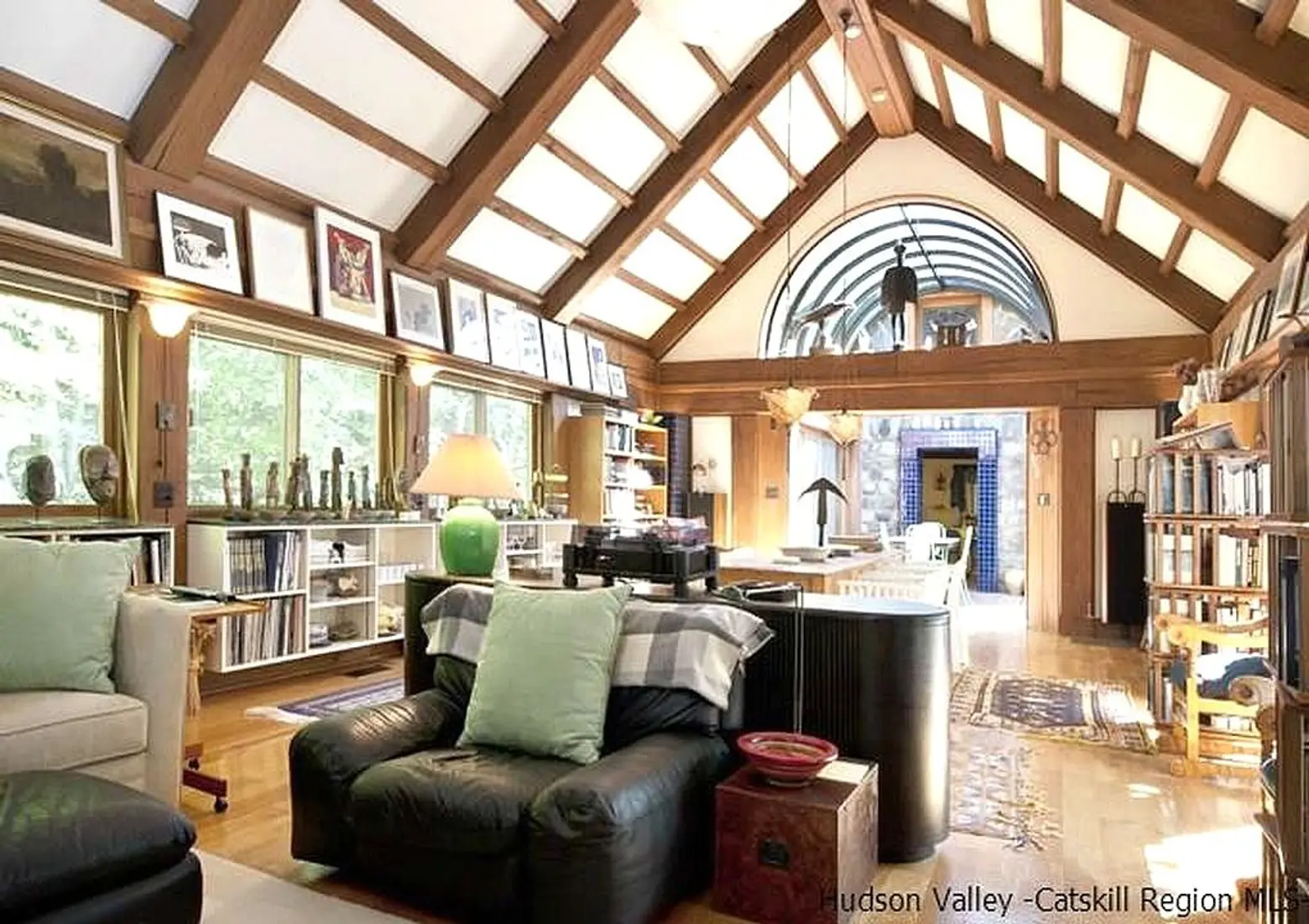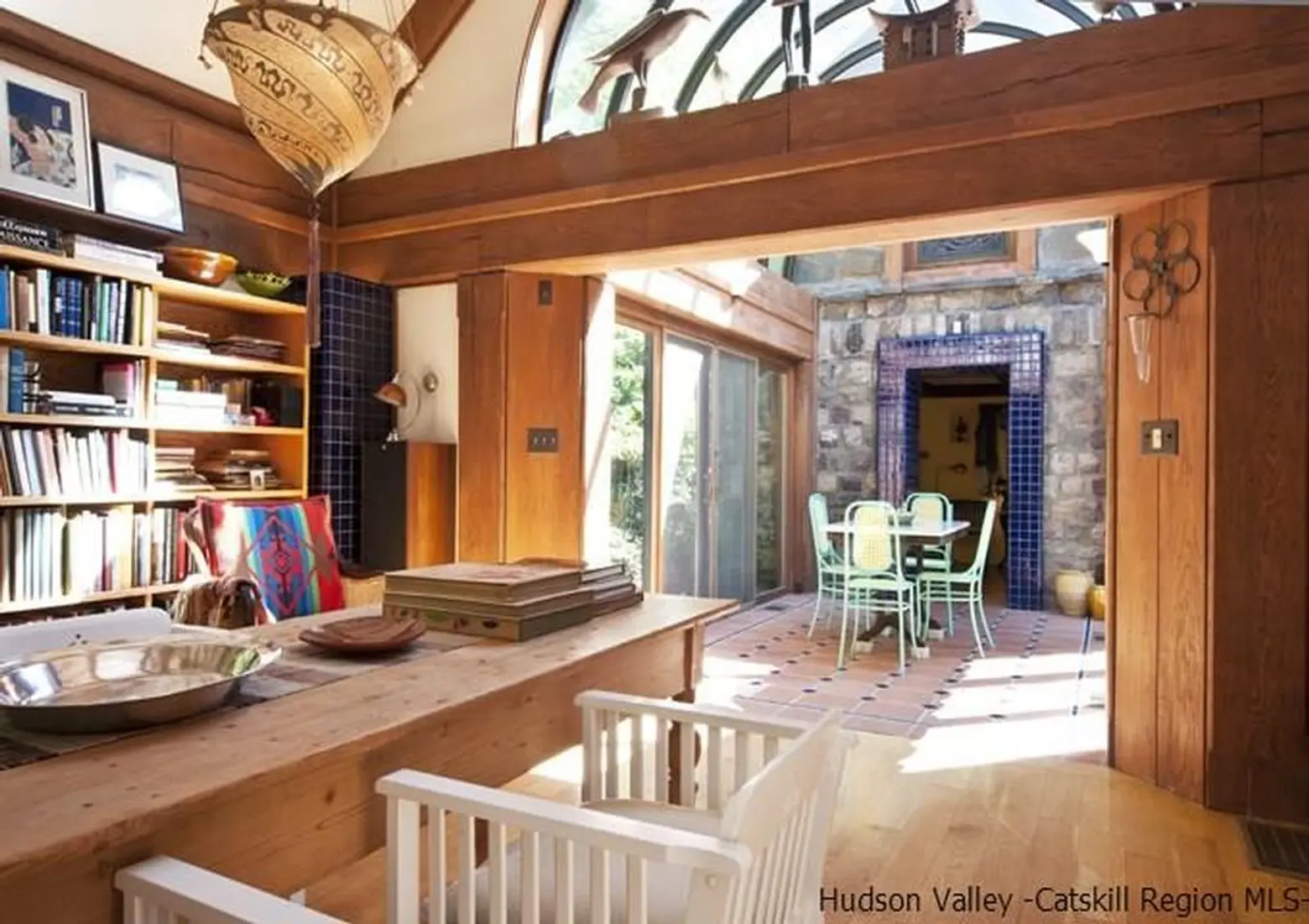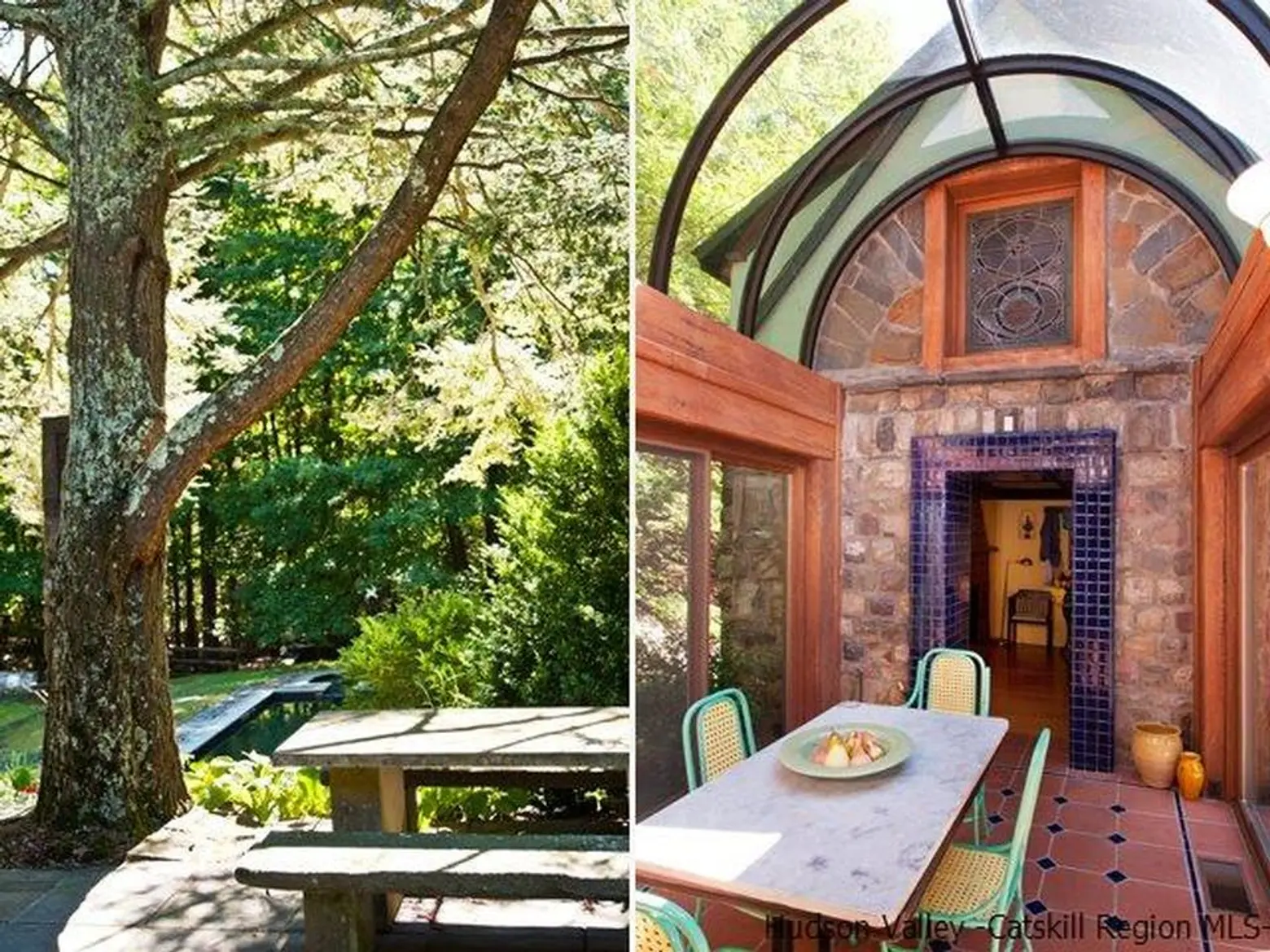 The 50-foot-long great room, which the listing calls the "cathedral," has high, peaked beamed ceilings that lead to a separate sunroom dining area with a stone surround and arched glass skylight. This sunny space is considered the "bridge" between this new, magnificent space and the original portion of the home. Both sides of the great room have sliding glass doors that lead outside.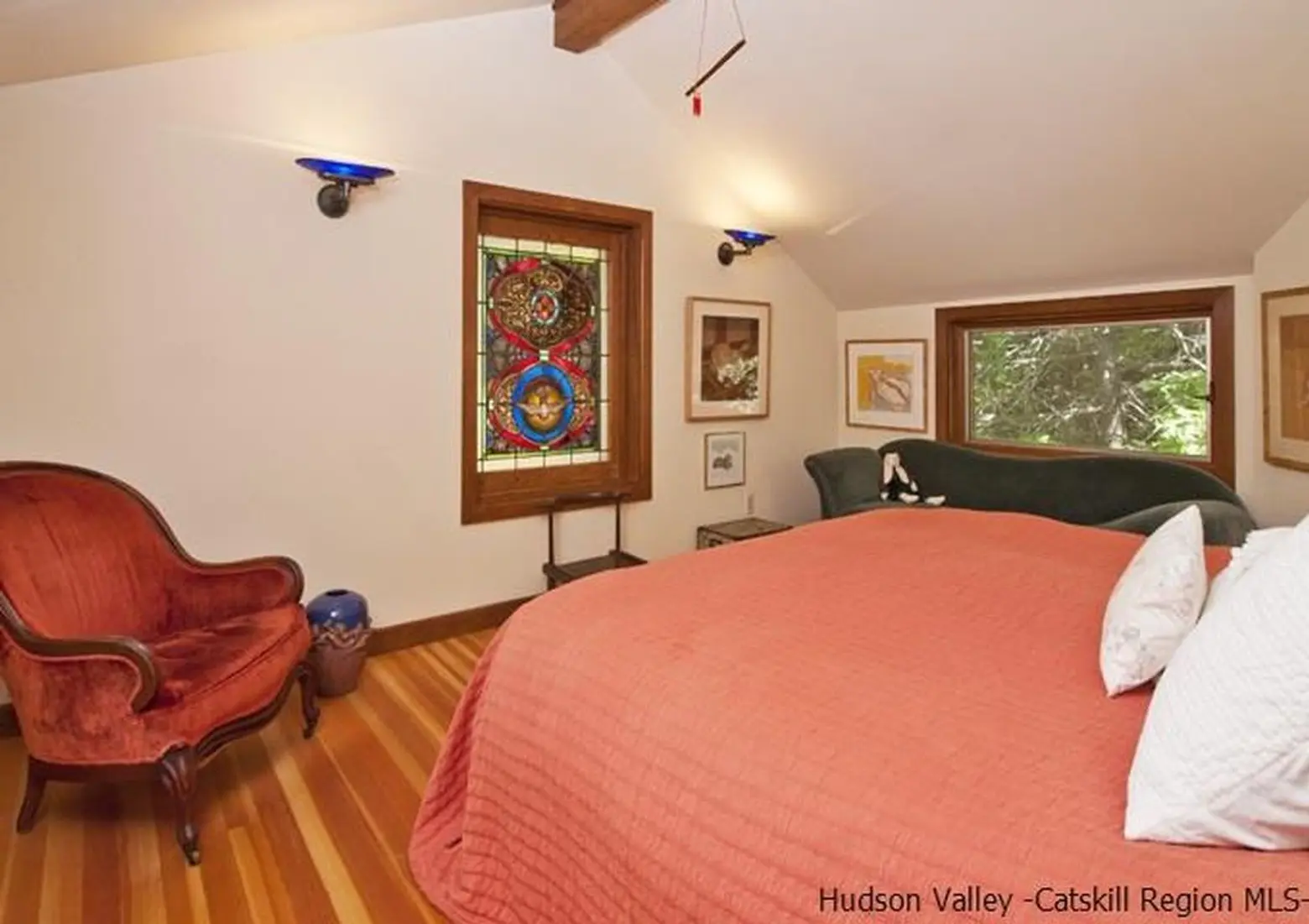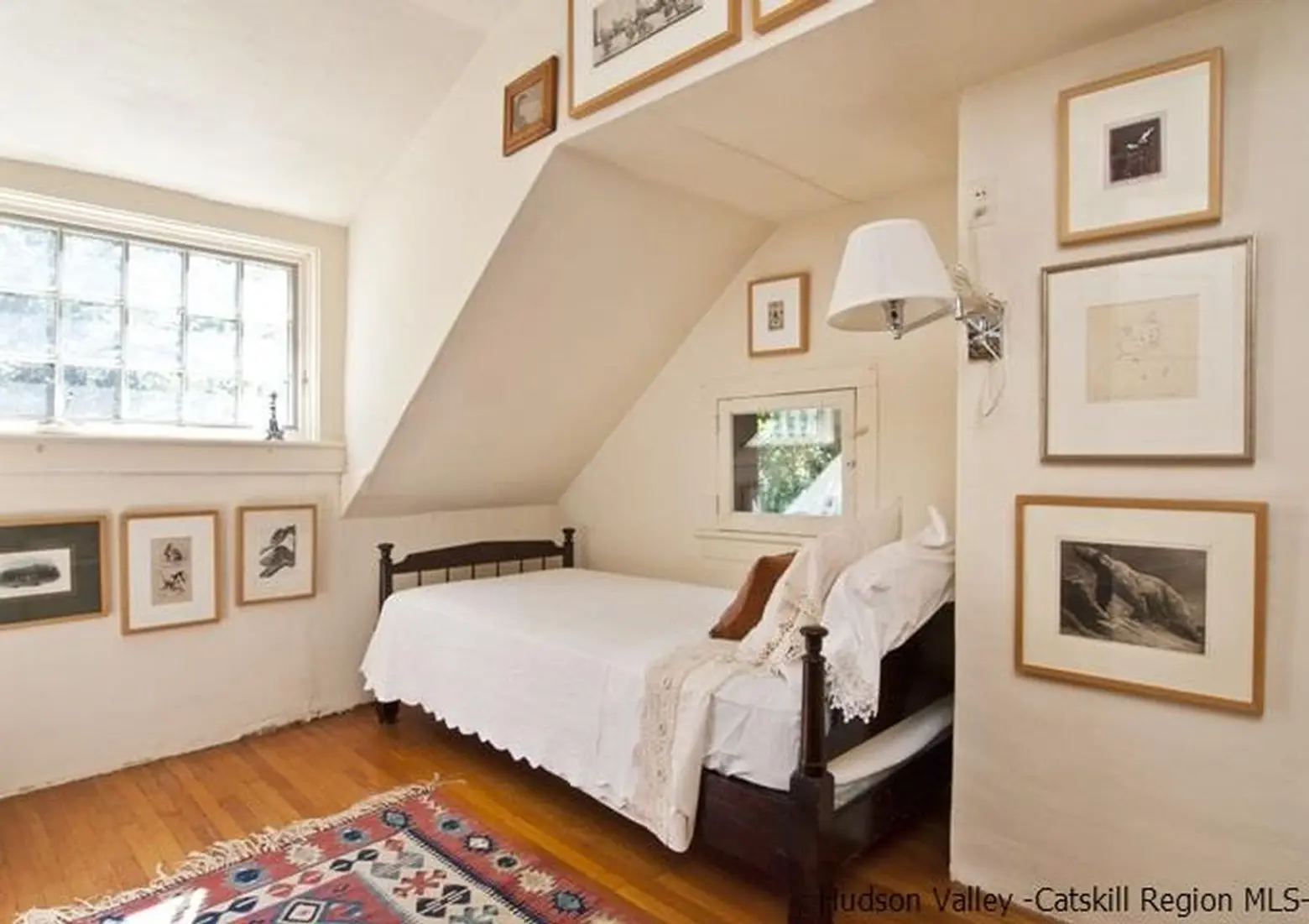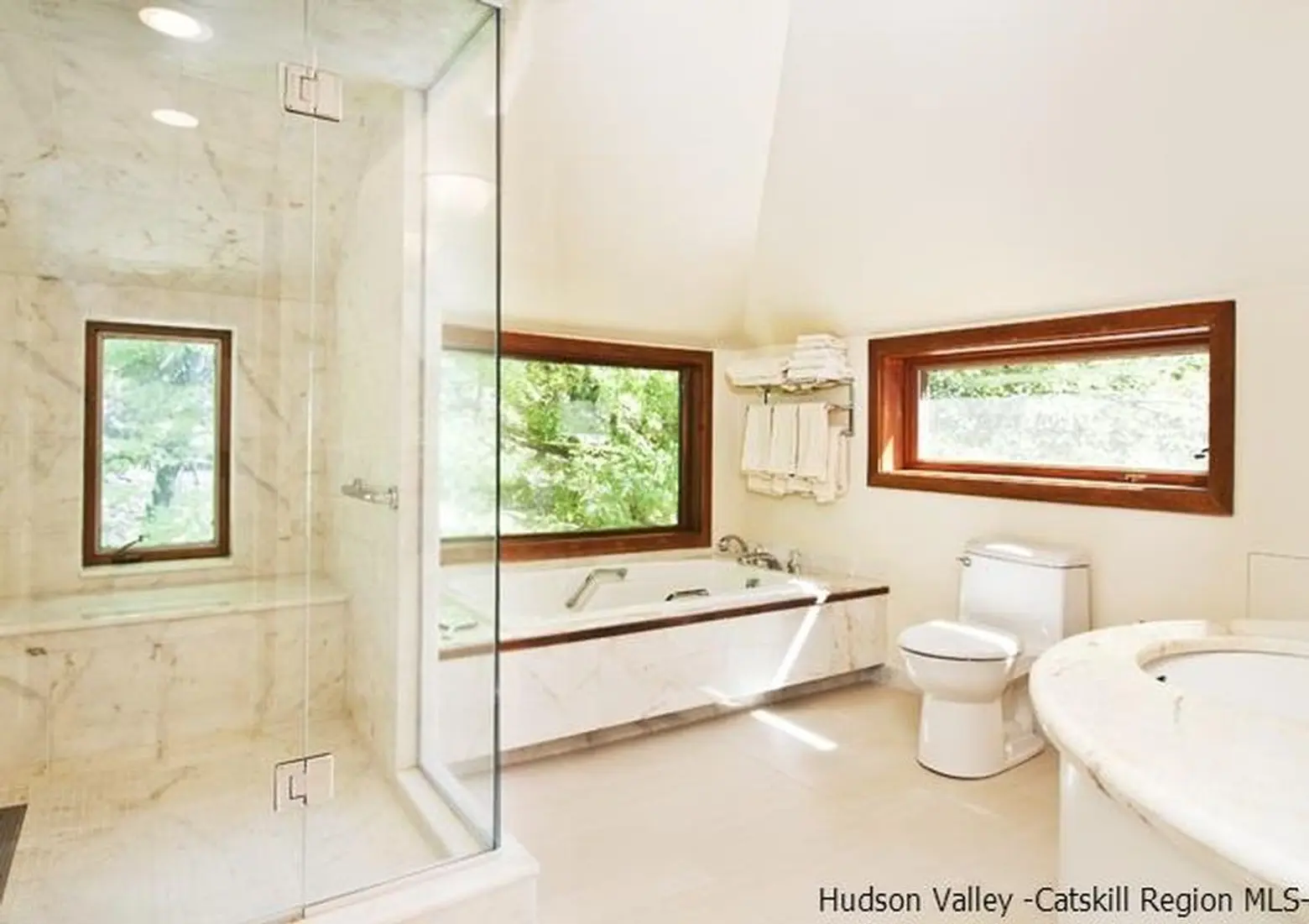 The three bedrooms are all in the original home and have dormer windows and pitched ceilings.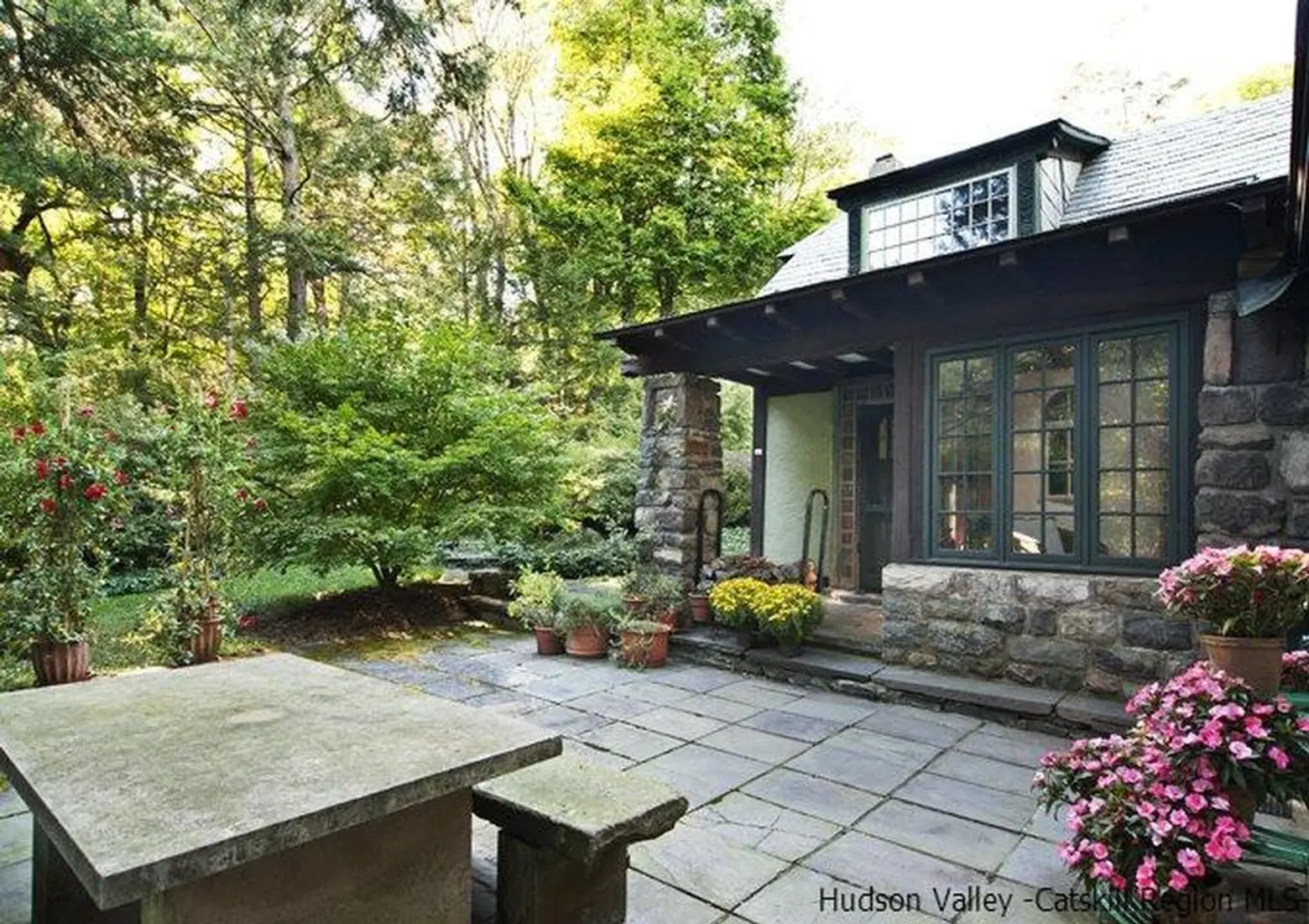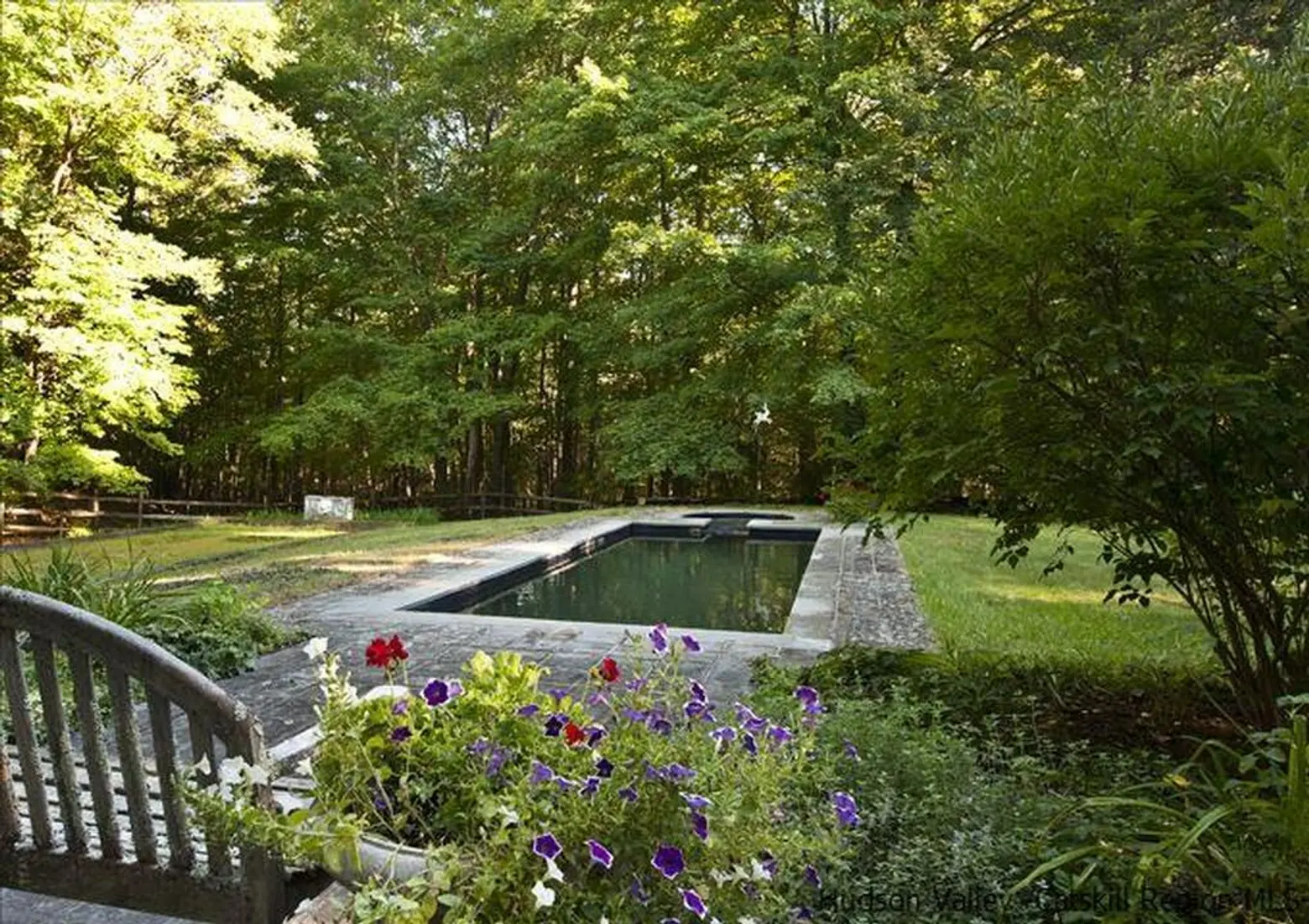 Outside is the bluestone patio, a large pool that ends at a country gate opening to acres and acres of woodland, a stream, and a regulation size French boules court. The gardens are maintained by a complete underground water system.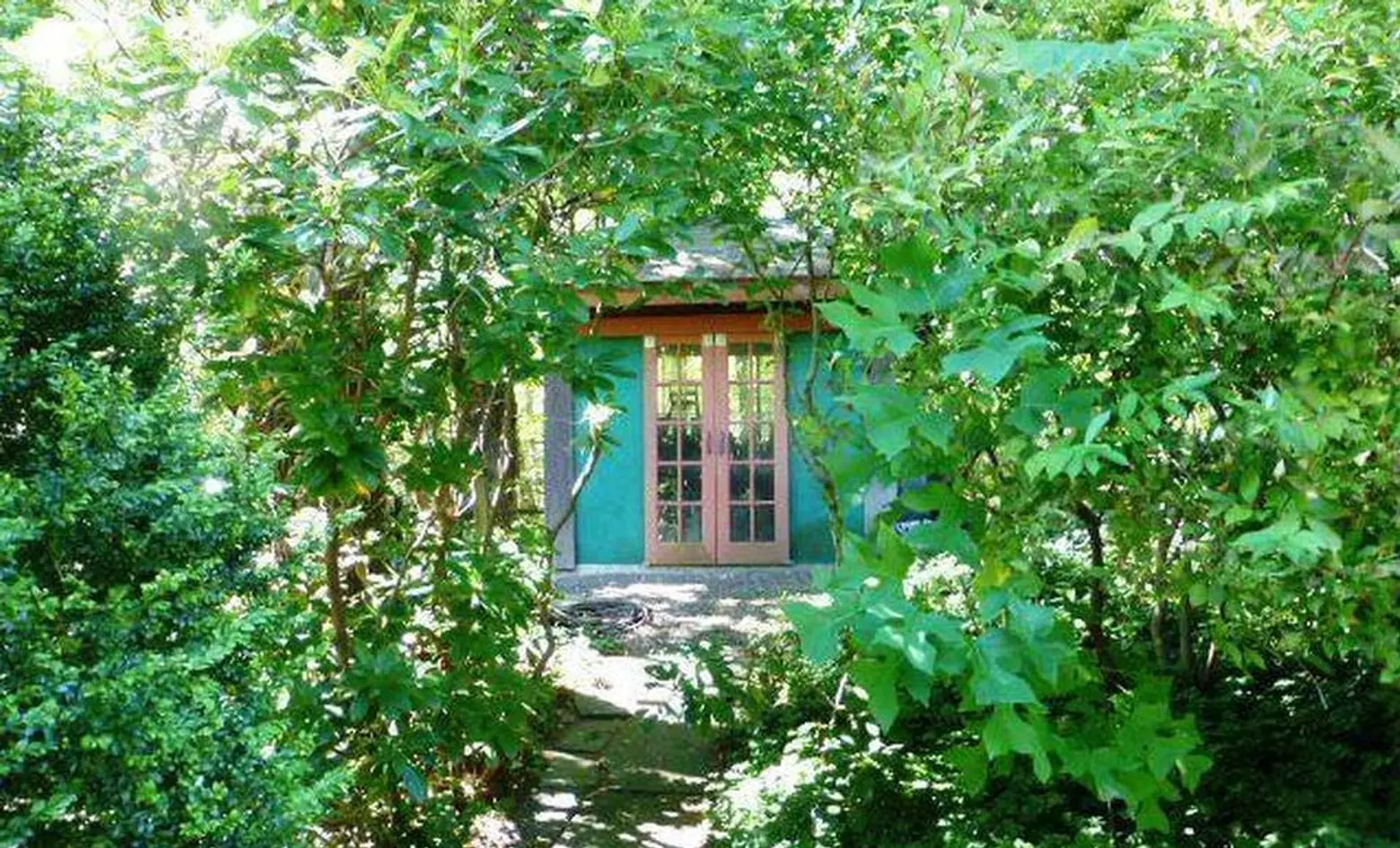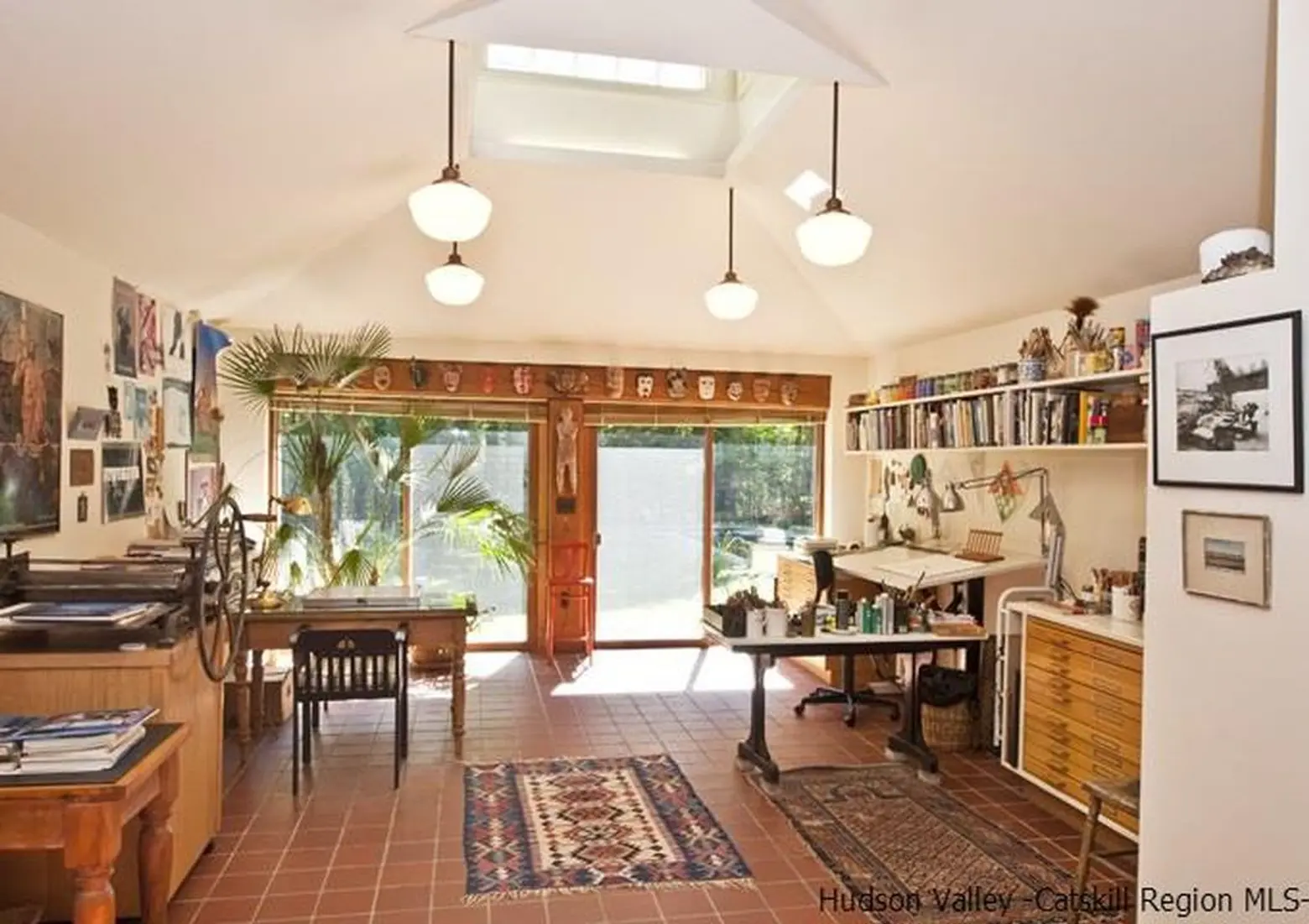 Outside, Milton's studio is tucked amongst a clearing of lush trees.
In a statement on his website, he said of listing the home:
Over 50 years ago, Shirley and I bought an old farmhouse in the idiosyncratic and charming village of Woodstock. The town and its area share the beautiful qualities of the Hudson Valley and, for whatever reason, have never become gentrified. We've added onto the house through the years and it is currently quite large and very unusual. With a grand room, a swimming pool, an extensive, beautifully planned garden and everything else that makes life in the country desirable, the house includes a beautiful and spacious studio, where I've done some of my best work, including the 'I Love NY' identity and the 'Dylan' poster. Dylan, incidentally, lived in Woodstock for about 2 years, which was enough to create a small explosion of interest that has now, gratefully, subsided. The house itself is totally private and in many ways unique. Shirley and I have reached a point in our lives where downsizing has become the obvious choice, and are now in the process of seeking a buyer.
The 86-year-old design legend first gave a glimpse into his creative world last year when he opened up his Murray Hill studio, showing his "warm, colorful, and cluttered yet organized home." The couple hasn't made mention of whether this will now be their primary residence.
[Listing: 148 Lewis Hollow by Laurie Ylvisaker of Village Green Realty]
[Via Gothamist]
RELATED:
Images via Village Green Realty