Historic Palace Theater begins 30-foot rise over Times Square for $2.5B TSX Broadway hotel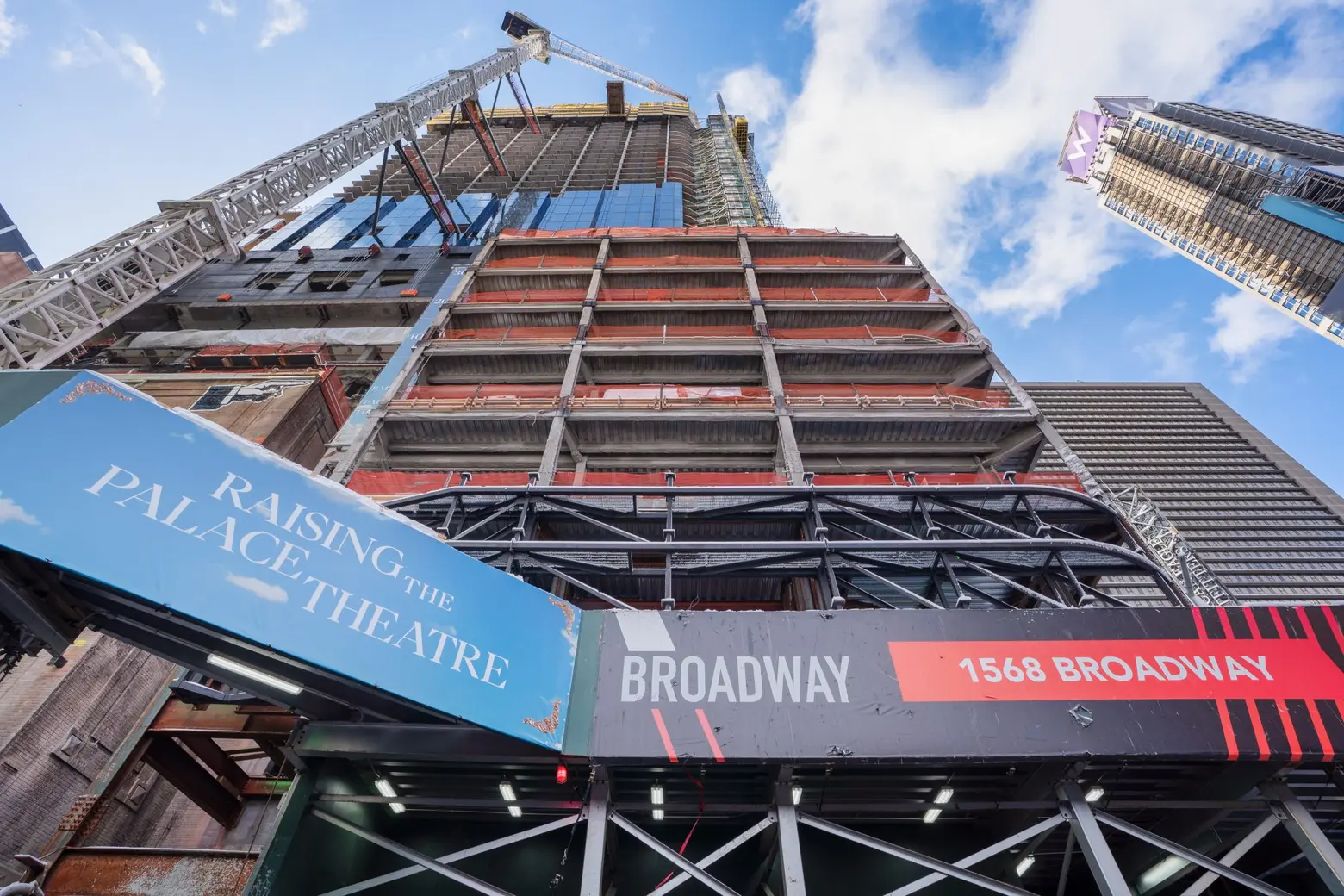 Image courtesy of TSX Broadway
One of the most city's most iconic Broadway theaters, the Palace Theater, began its rise last week to a spot 30 feet over Times Square. The 105-year-old theater is being lifted three stories as part of a $2.5 billion mixed-use development project, TSX Broadway, set to rise at 1568 Broadway. It will take six to eight weeks for the theater to achieve its final height of 30 feet.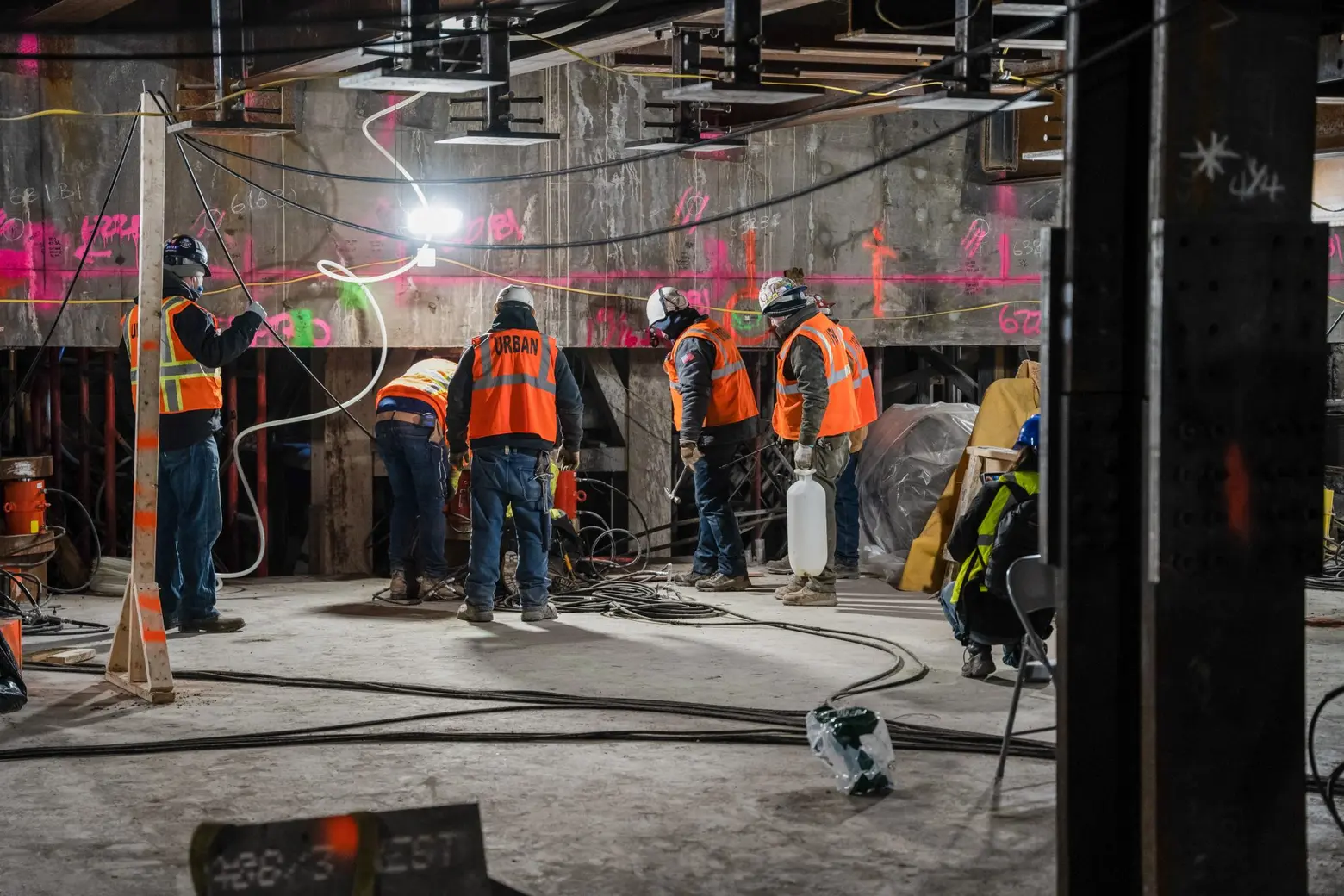 The 1,700-seat Palace Theater, designed by Kirchoff & Rose in 1913, was the country's biggest vaudeville venue until 1929. The theater remained open and hosted performances until 2018.
Developed by L&L Holding, Fortress, and Maefield Development, along with the theater's owner, the Nederlander Organization, the under-construction 550,000-square-foot hotel, retail, and entertainment project will rise 46 stories, with its retail space on the ground floor.
When the lift of the theater is complete, a $50 million rehabilitation will preserve the landmarked Beaux-Arts interiors while opening up the space for retail occupants. The restoration includes an expansion of the back of house and dressing rooms, upgrading the lobby, new refreshment facilities, and more.
Designed by PBDW Architects, Mancini Duffy, and Perkins Eastman, the 669-room hotel above the theater will feature "ball drop suites" offering front-row views of the New Year's Eve event.
RELATED: 
Editor's note: The original version of this article has been edited for clarity.