Here are the top 10 books New Yorkers are reading during coronavirus shutdown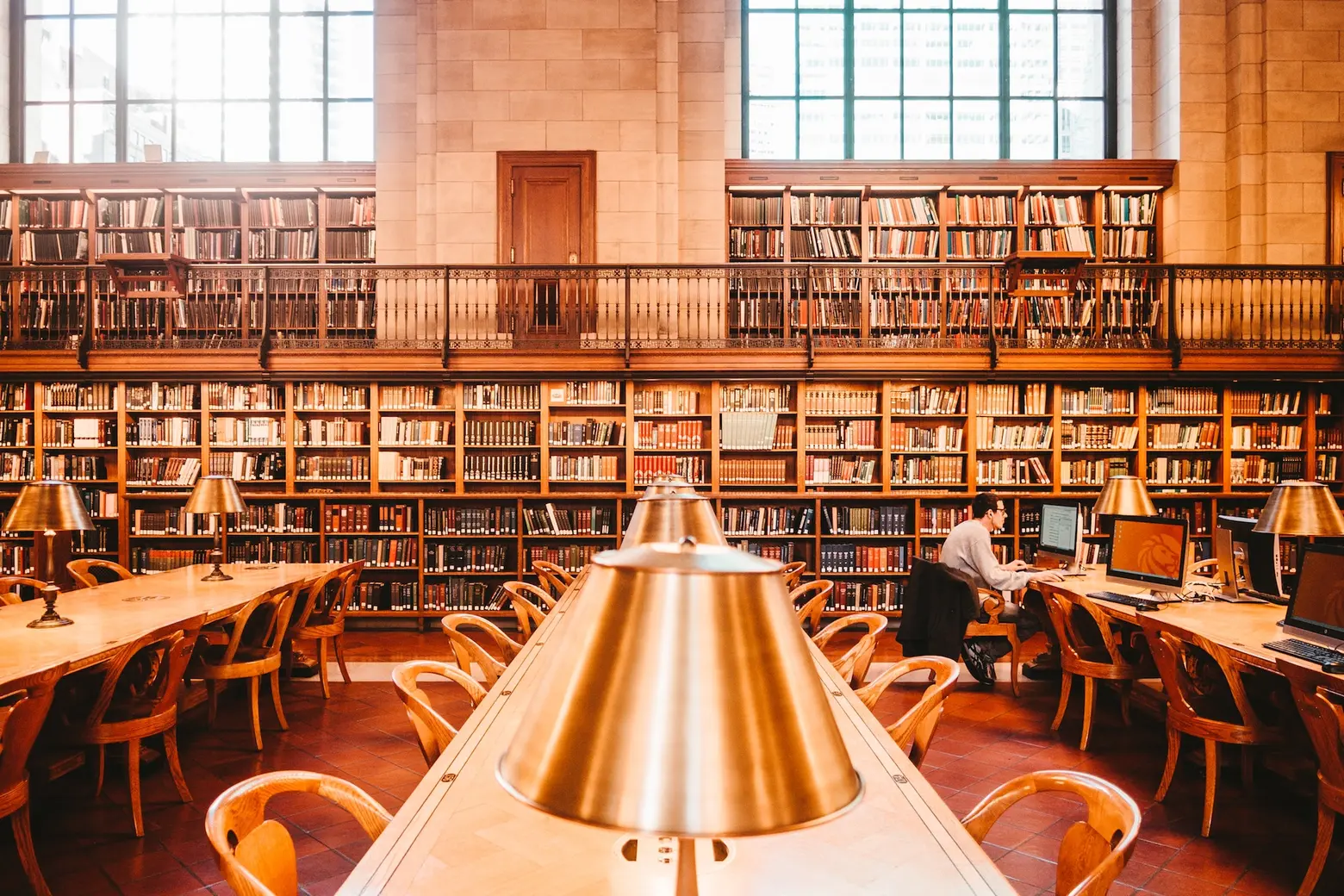 Photo by Claudio Schwarz on Unsplash
The New York Public Library's most-check-out book of 2019 was Becoming by Michelle Obama. And it appears that during the current coronavirus shutdown, New Yorkers are still eager to learn about the former First Lady's life, as the NYPL has just released a list of the 10 most checked out e-books since the library temporarily closed on March 13, and Becoming takes the number-one spot. Of the 10 books, three are memoirs, two are part of Margaret Atwood's Handmaid's Tale series, and number nine is a throwback with Harry Potter and the Sorcerer's Stone.
The New York Public Library offers more than 300,000 e-books through its e-reader app SimplyE. Since closing about a month ago, NYPL says that e-book checkouts have increased nearly 10 percent compared to the same period last year and that there's been a 15 percent increase in weekly e-book readers on average.
Here's the full list:
Becoming by Michelle Obama
Educated: A Memoir by Tara Westover
The Dutch House: A Novel by Ann Patchett
Deacon King Kong: A Novel by James McBride
The Testaments: The Sequel to The Handmaid's Tale by Margaret Atwood
Maybe You Should Talk to Someone: A Therapist, HER Therapist, and Our Lives Revealed by Lori Gottlieb
Normal People: A Novel by Sally Rooney
Harry Potter and the Sorcerer's Stone by J. K.  Rowling
The Water Dancer: A Novel by Ta-Nehisi Coates
The Handmaid's Tale by Margaret Atwood
Deacon King Kong is the first book being read as part of NYPL and WNYC's new virtual book club. Other digital resources that the library is offering include daily children's storytime, virtual tutoring, educational tools, and book recommendations.
"I am proud that we continue to connect New Yorkers, even when we can't actually be together. Reading provides so much: comfort, an escape, a distraction. I hope this relatively small pleasure helps our communities through a very challenging time," said NYPL president Anthony Marx.
He added in a letter to patrons, "During the Great Depression, Mayor LaGuardia named the beloved lions who guard our 42nd Street library Patience and Fortitude for the qualities he felt New Yorkers needed to get through a difficult time. That sentiment certainly rings true now. Just as the lions continue to stand strong and defiant, so will New York City. I firmly believe that we will get through this moment together, with patience, fortitude, and strong support of each other."
RELATED: