Harlem's Schomburg Center releases list of books that celebrate and explore the black experience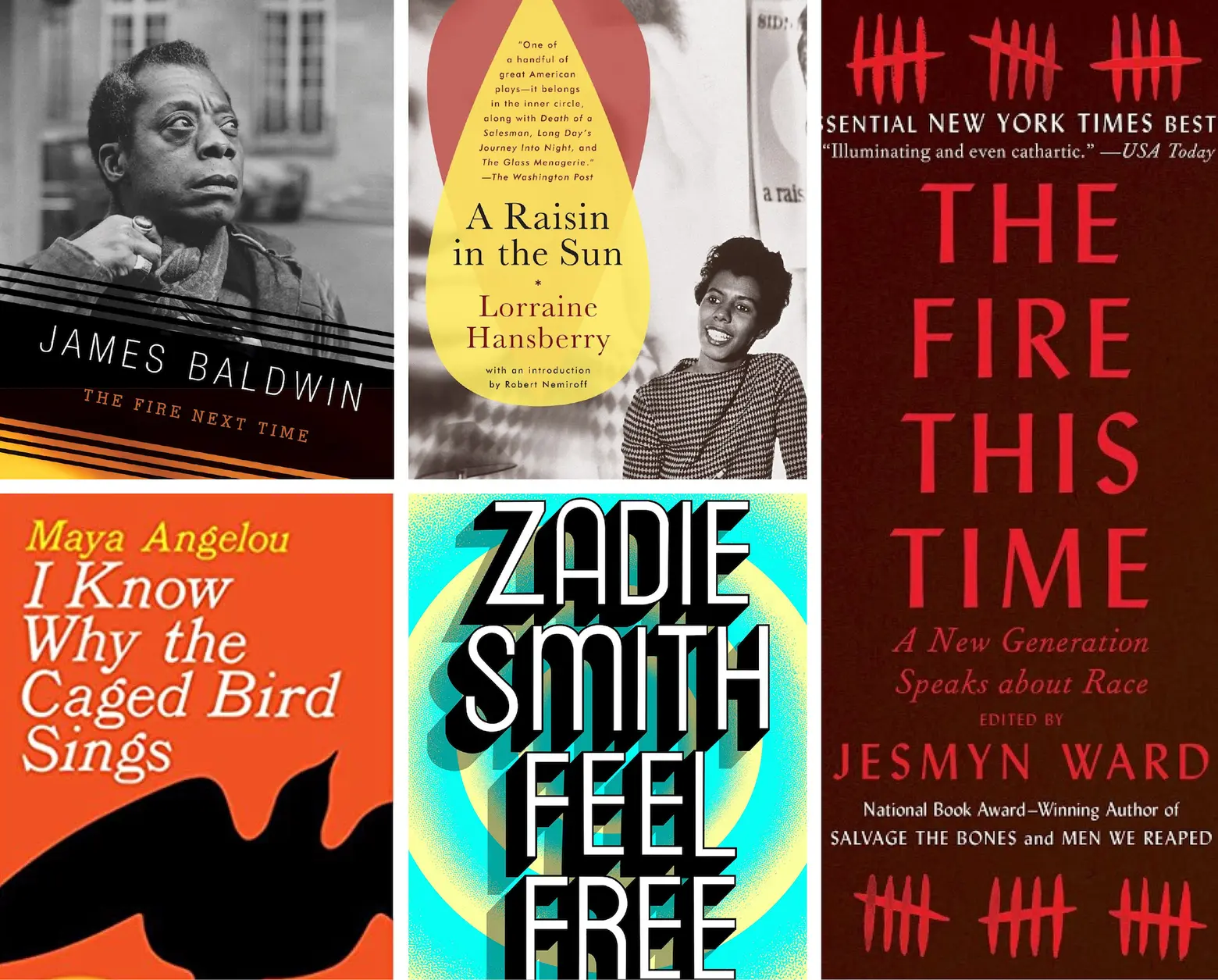 Book cover photos courtesy of NYPL
As the Black Lives Matter movement continues to grow across the country, take this opportunity to learn more about the experience of black Americans. The Schomburg Center for Research in Black Culture on Tuesday released a list of 95 books that foster a greater understanding of black history and culture. The Black Liberation Reading List was curated by Schomburg staff and focuses on works by black writers and scholars.
"While no list can be complete, we wanted to include not just antiracist books, but those that describe Black Liberation in terms of history, poetry, and even joy," Kevin Young, director of the Schomburg Center, said in a press release. "In difficult times, and times of transformation, joy is an act of resistance."
According to the Schomburg Center, a research division of the New York Public Library now celebrating its 95th anniversary, the titles on the list are books their staff  regularly turn to "as activists, students, archivists, and curators." The Schomburg's collections, which include manuscripts, photos, rare books, and more, currently total more than 11 million items.
Not only does the recommended list include scholarly works that directly address racial justice, but it also includes celebrated works of fiction, poetry, memoir, essays, and photography. Some titles on the list include classics like Lorraine Hansberry's A Raisin in the Sun and Maya Angelou's I Know Why the Caged Bird Sings to more modern books, including Bad Feminist: Essays by Roxane Gay and The Nickel Boys by Colson Whitehead.
See the full Black Liberation Reading list here.
Most of the books can be borrowed for free as an e-book via the NYPL's e-collection. As a result of the closure of all library branches because of the coronavirus pandemic, NYPL has invested in additional e-copies of each. Books can also be purchased through the Schomburg Shop's online store.
The Schomburg Center has also shared other resources for those looking to dive deeper, including e-resources to use when researching black heritage, an introductory guide to black feminism research, the Emmet Till Project, and more. According to the NYPL, the top 10 e-books with the highest percentage increase in holds between May 26 and June 2 all focused on issues of race.
"We know people want and need these resources, whether new to the struggle or just seeking to learn," Young said. "This Black Liberation List is just the beginning, but it's an important step in a lifelong and global journey toward equity."
RELATED: