French chateau on the Connecticut coast asks $4.5M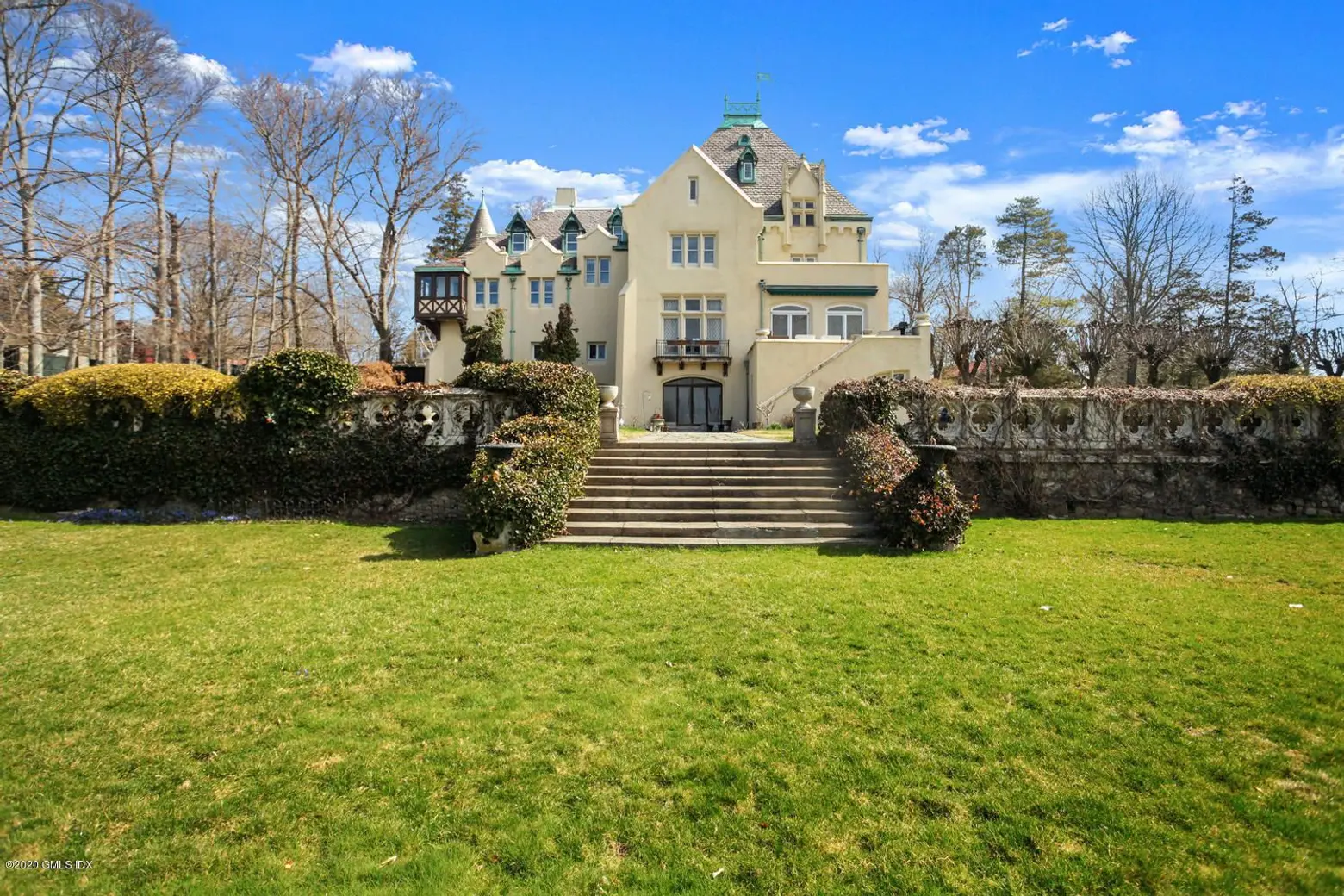 Photos courtesy of Houlihan Lawrence
Francophiles will fall head over heels with this stunning mansion in Stamford, Connecticut. Recently listed for $4,495,000, the French chateau-style home has a whopping nine bedrooms, eight bathrooms, and nearly 1.7 acres of beautifully manicured grounds that include a huge circular driveway and a pool. As first reported by the Post, Marion Castle, as it's known, was built in 1912 by architects Hunt & Hunt, sons of the famous architect Richard Morris Hunt. It was constructed for Hollywood production pioneer Frank Marion.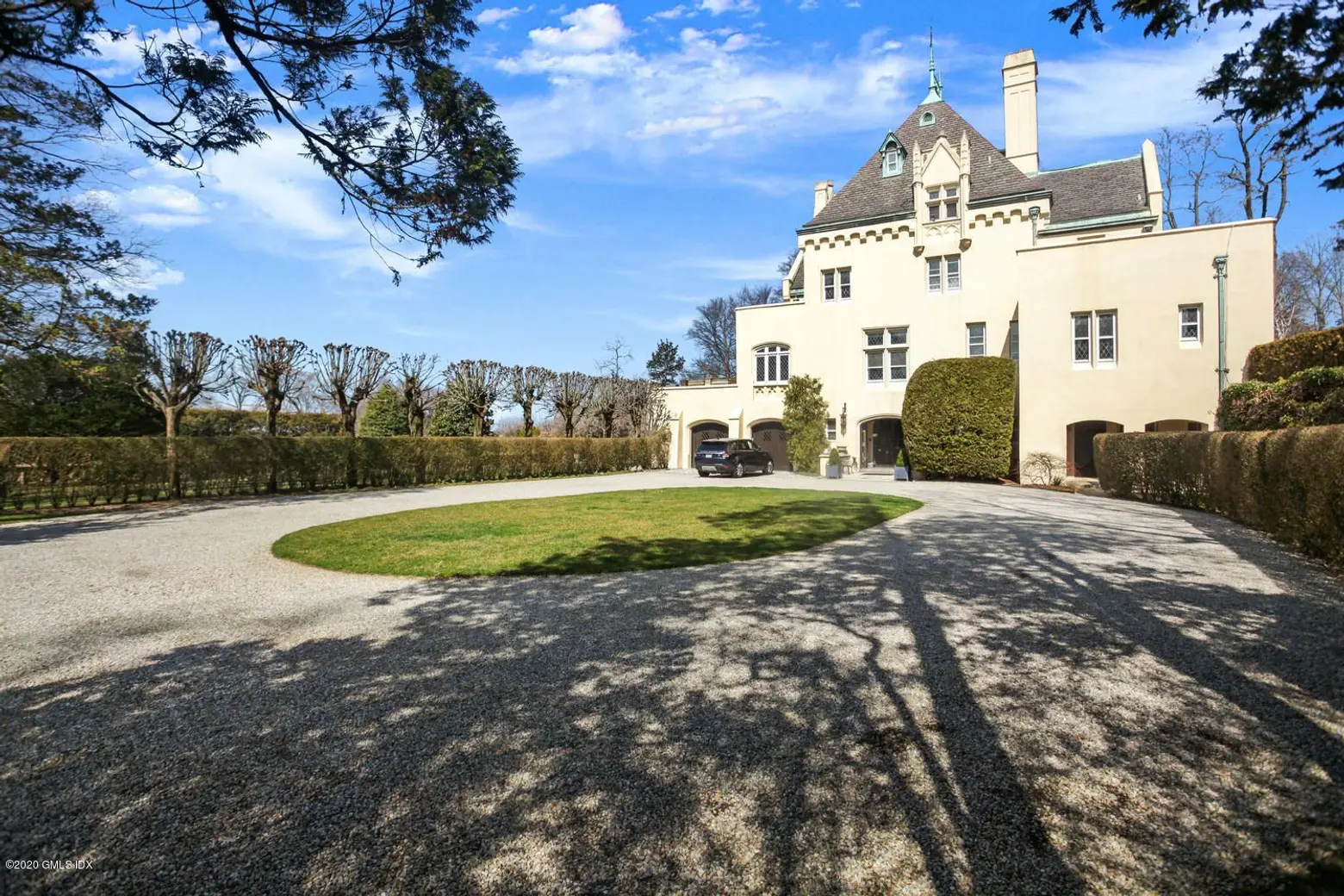 Marion Castle is also known as Terre Bonne and was placed on the National Register of Historic Places in 1982. Frank Marion, along with his wife and five children, lived in the home until his death in 1963 at the age of 93. In 1910, with his "A Lad From Old Ireland," he became the first person to shoot a U.S. motion picture on location outside of the country. According to the Stamford Historical Society, David Cogan was the next to own the home. He helped develop the first color television for CBS-Columbia, Inc.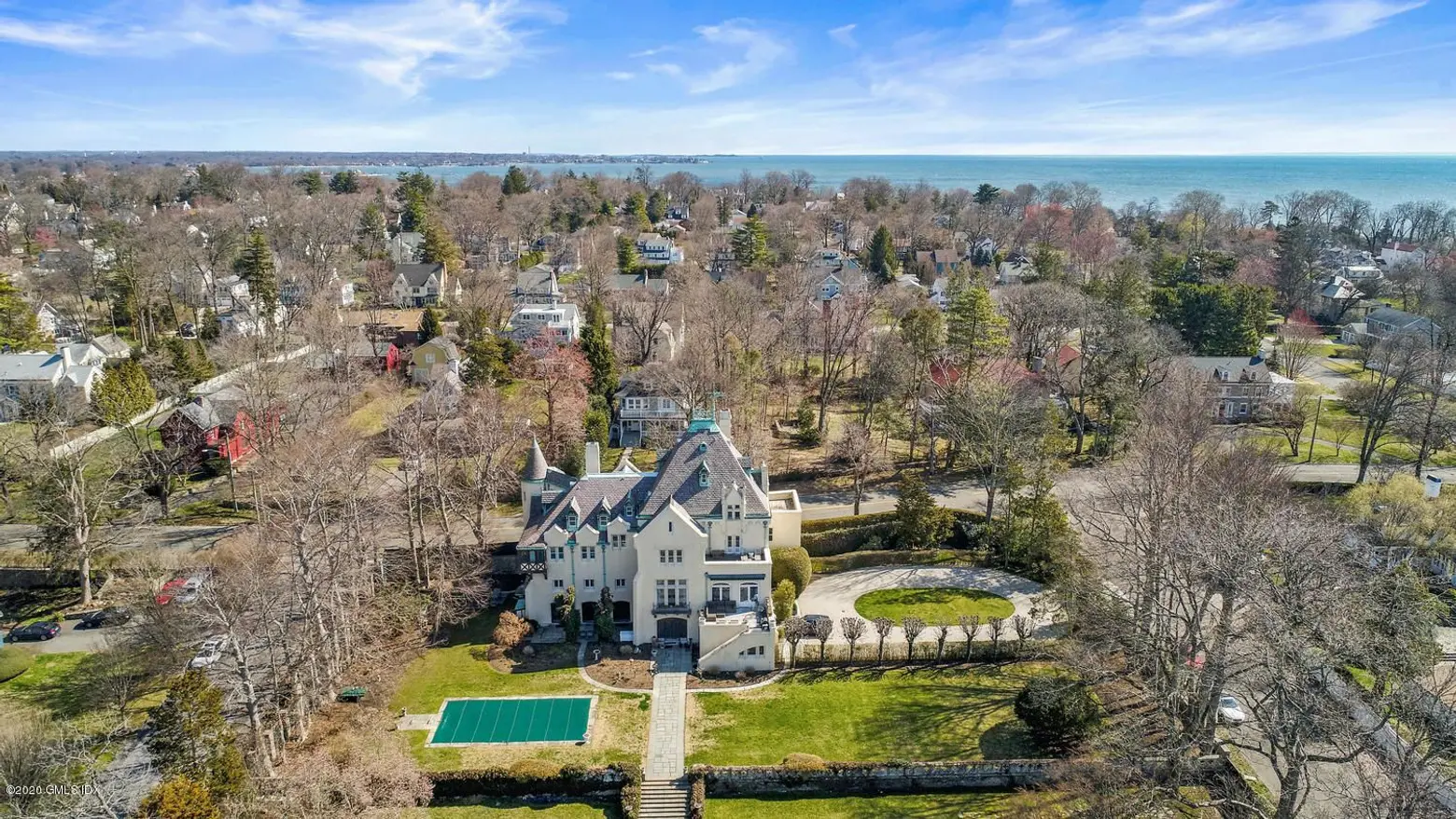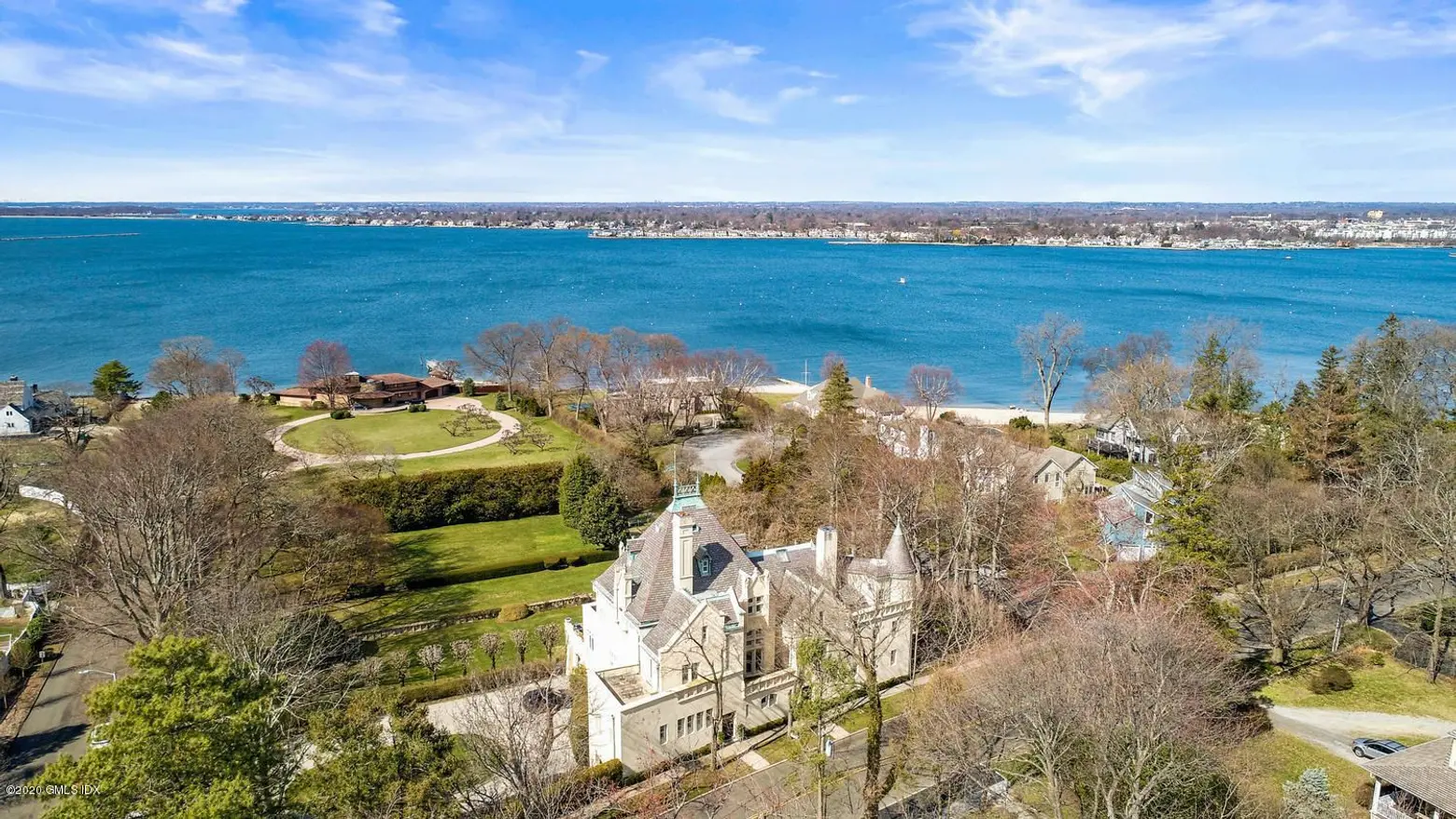 The home is located on Shippan Point, a peninsula at the southern tip of Stamford, and therefore has beautiful water views and access to a small beach. The views even include New York City in the distance.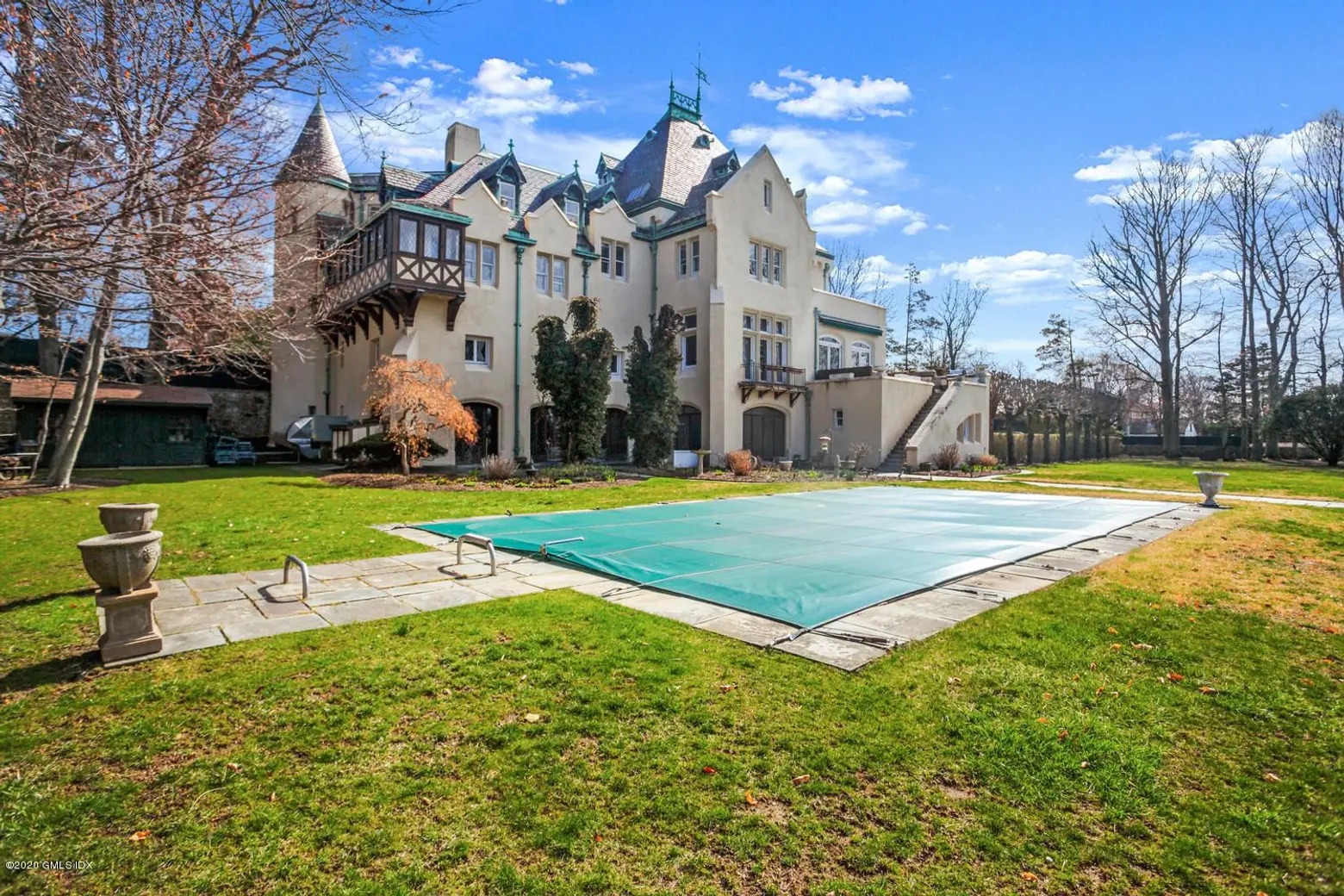 The grounds are meticulously maintained with shrubs and trees, and the pool is quite large.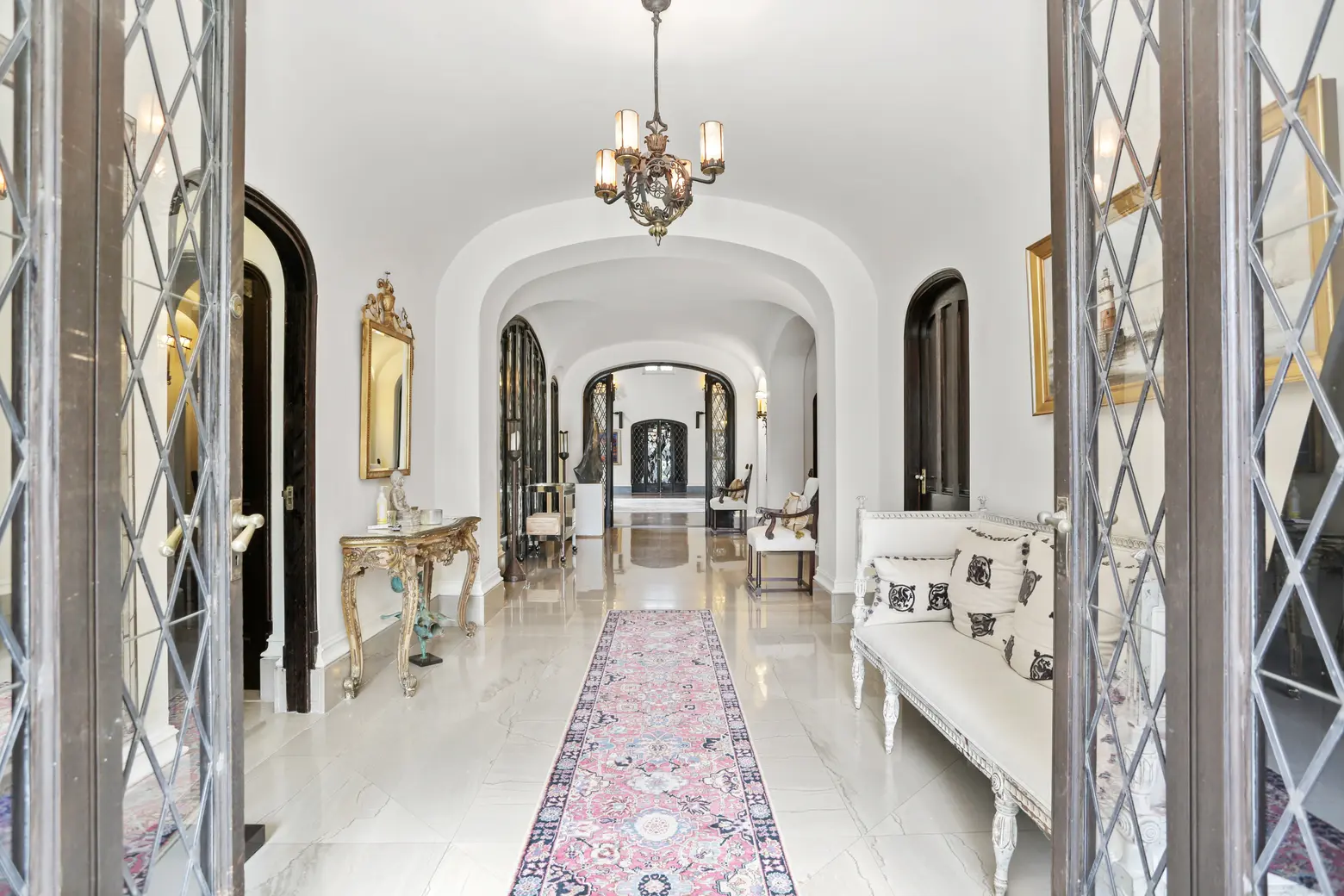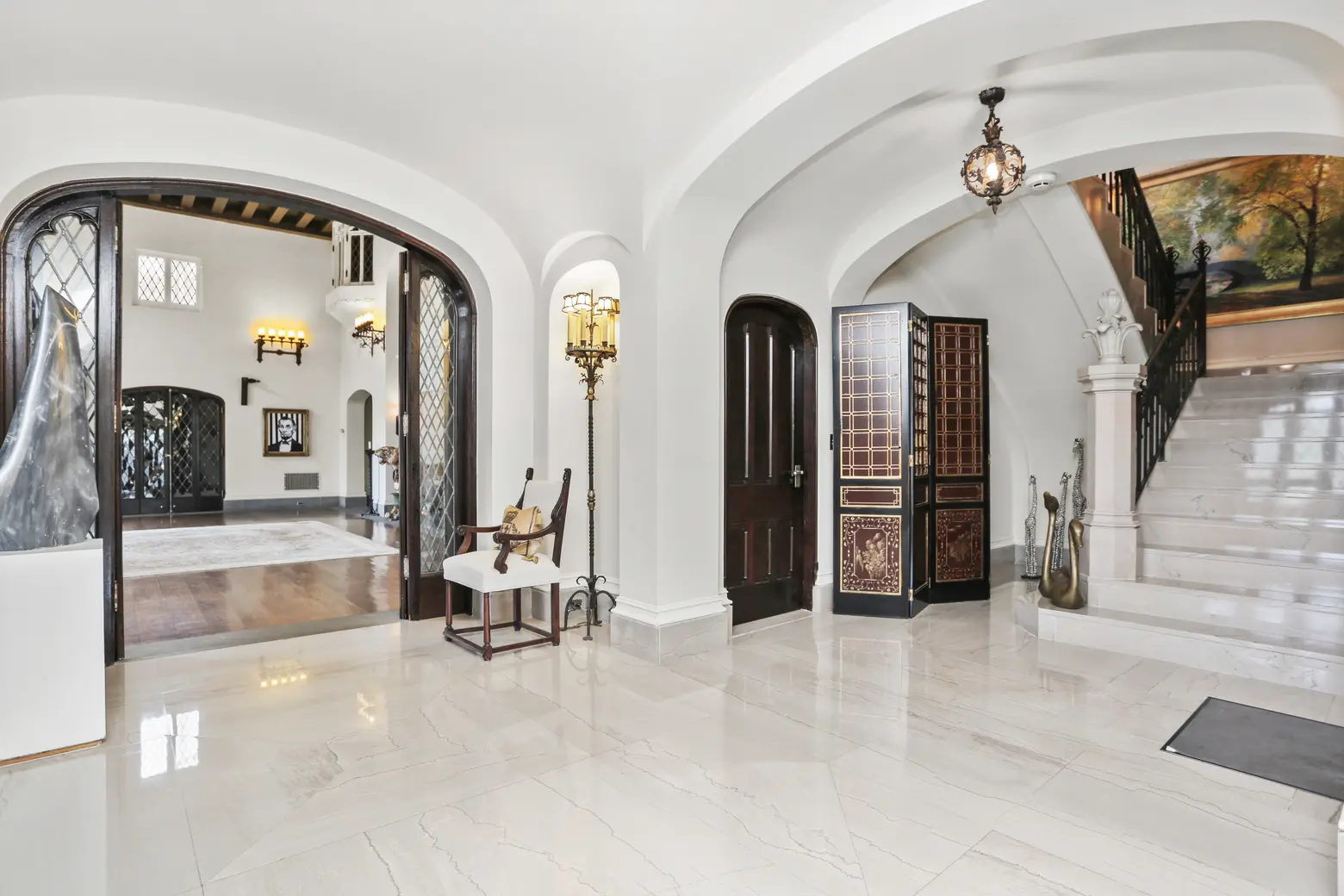 In total, the home measures 8,140 square feet. It has nine bedrooms, six bathrooms, and two powder rooms.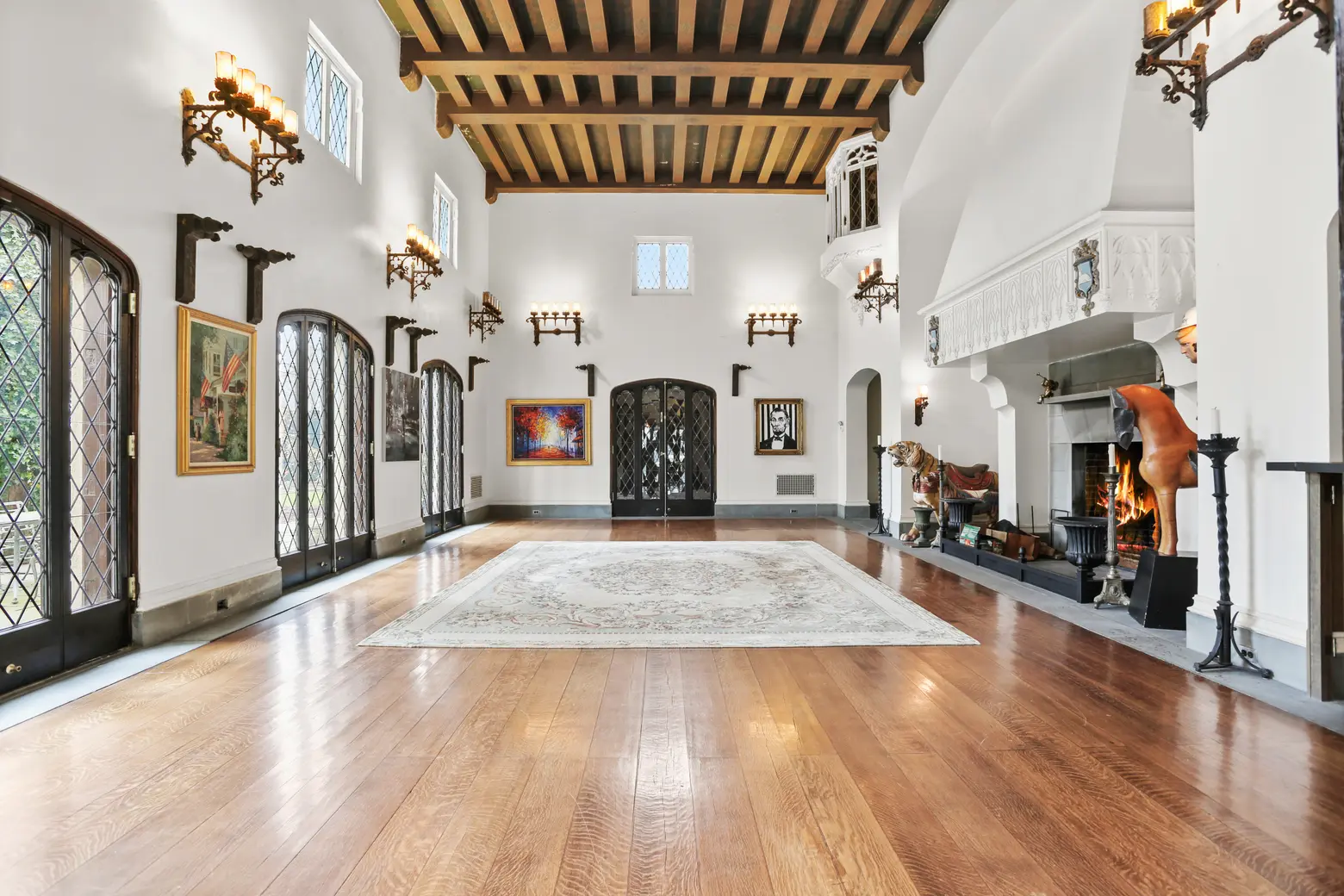 French Renaissance details are on display throughout, especially in the massive "main hall," which boasts soaring, beamed ceilings, two levels of windows, and a larger-than-life fireplace.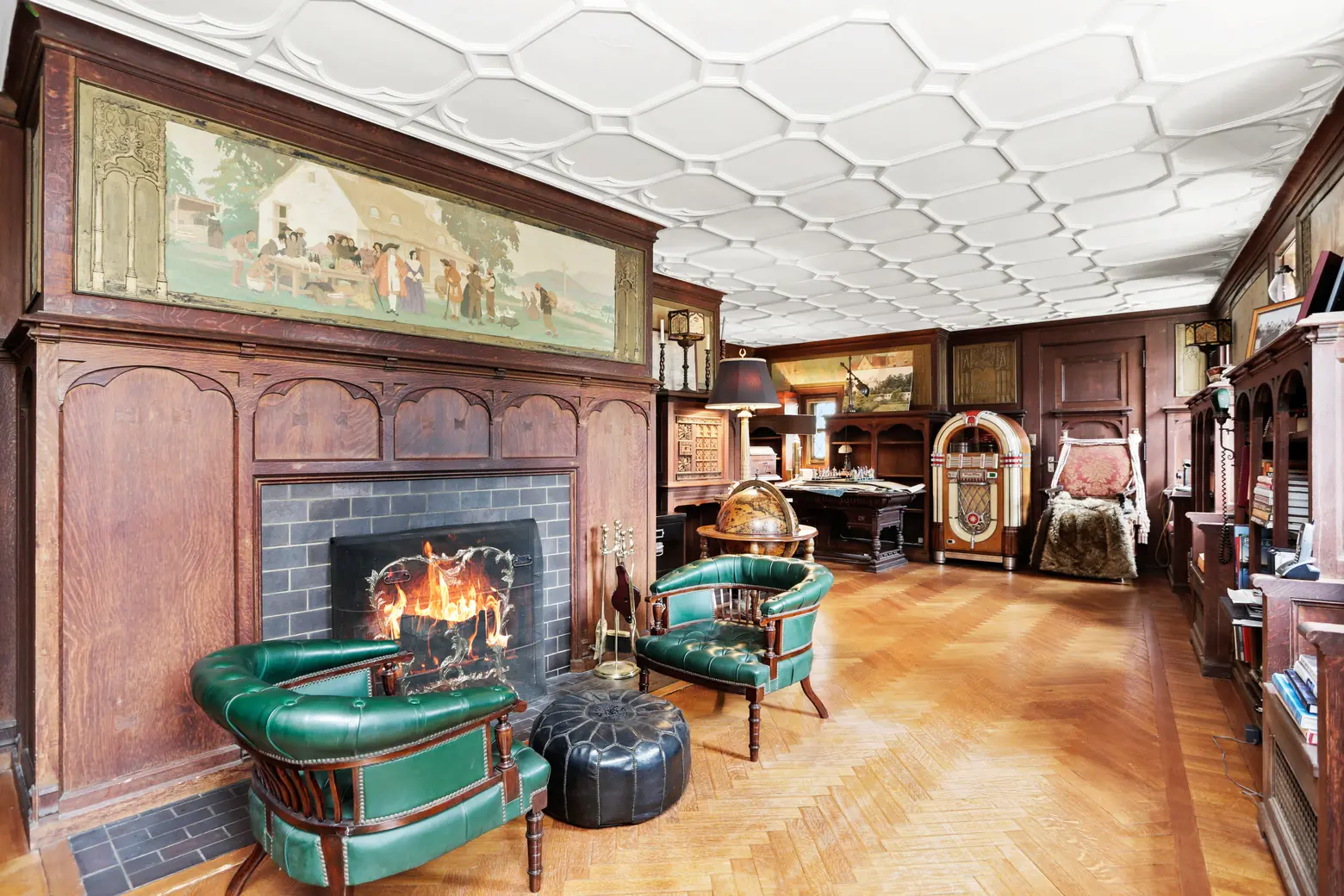 A smaller library/office has more of a salon feel with herringbone wood floors, wood-paneled walls, and decorative ceiling moldings.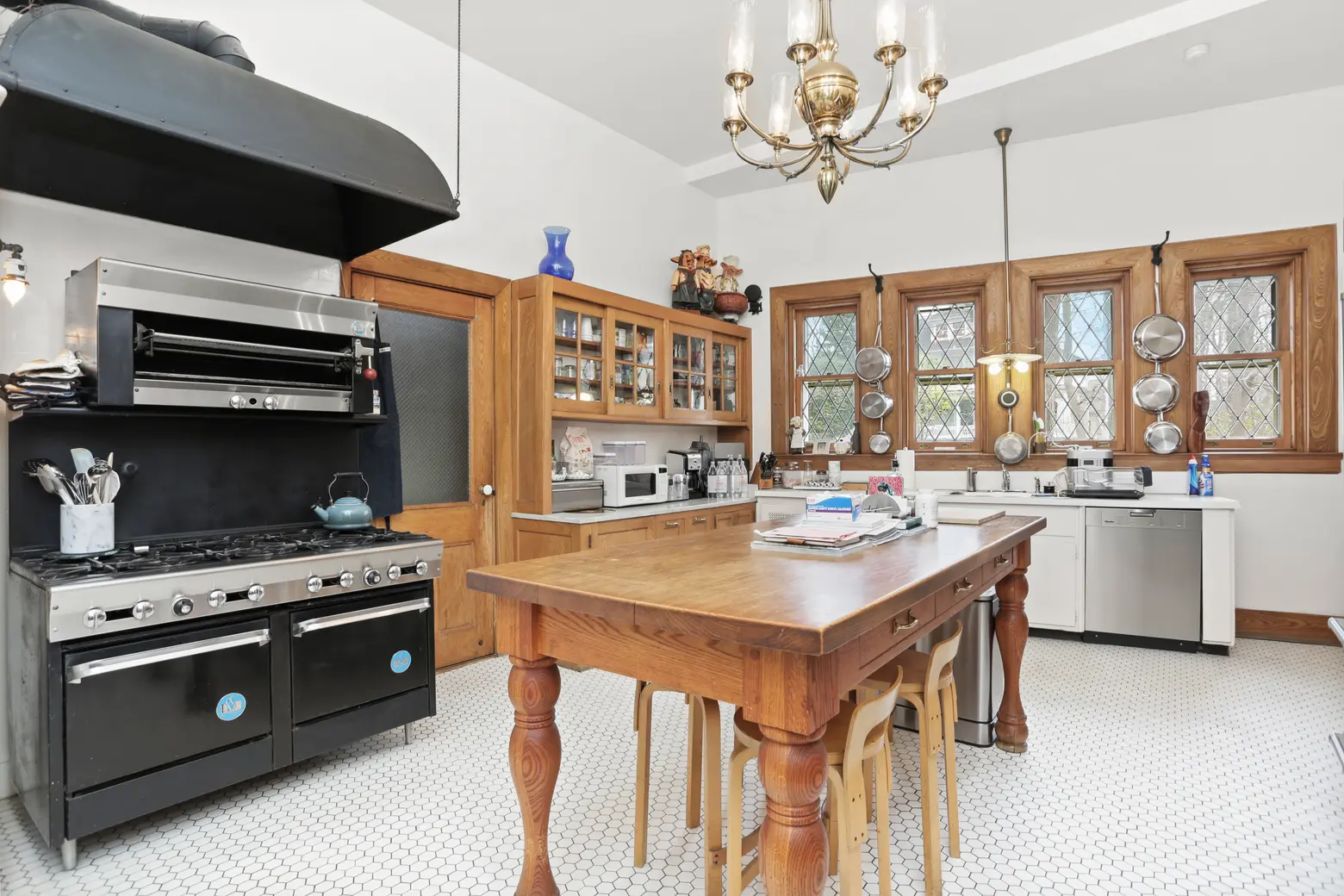 The kitchen is not super modern, but it does have retro penny-tile floors and a double-wide stovetop.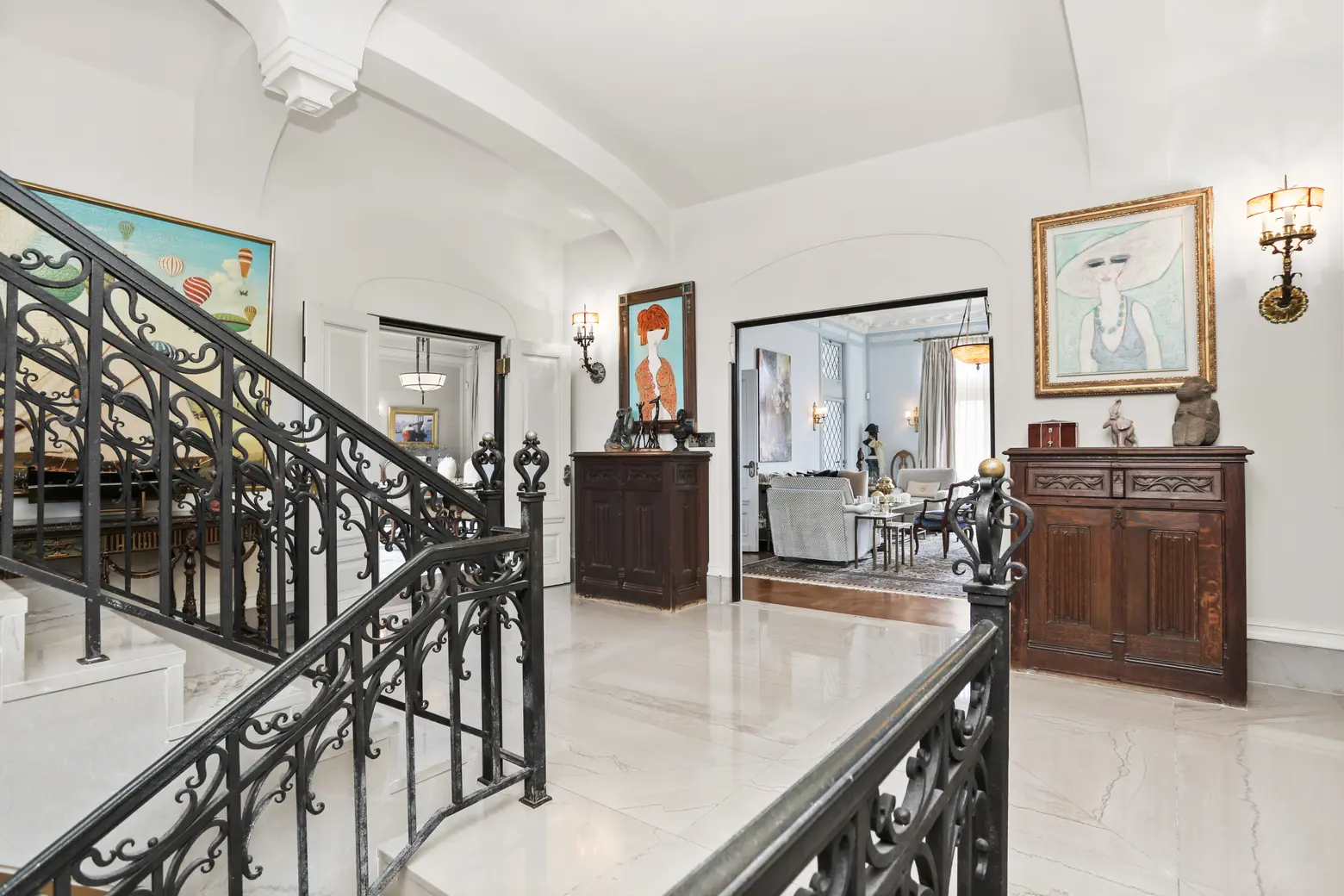 The hallways glisten with marble floors and cast-iron railings. On the top floor, coffered ceilings and stained glass windows really feel like stepping back in time.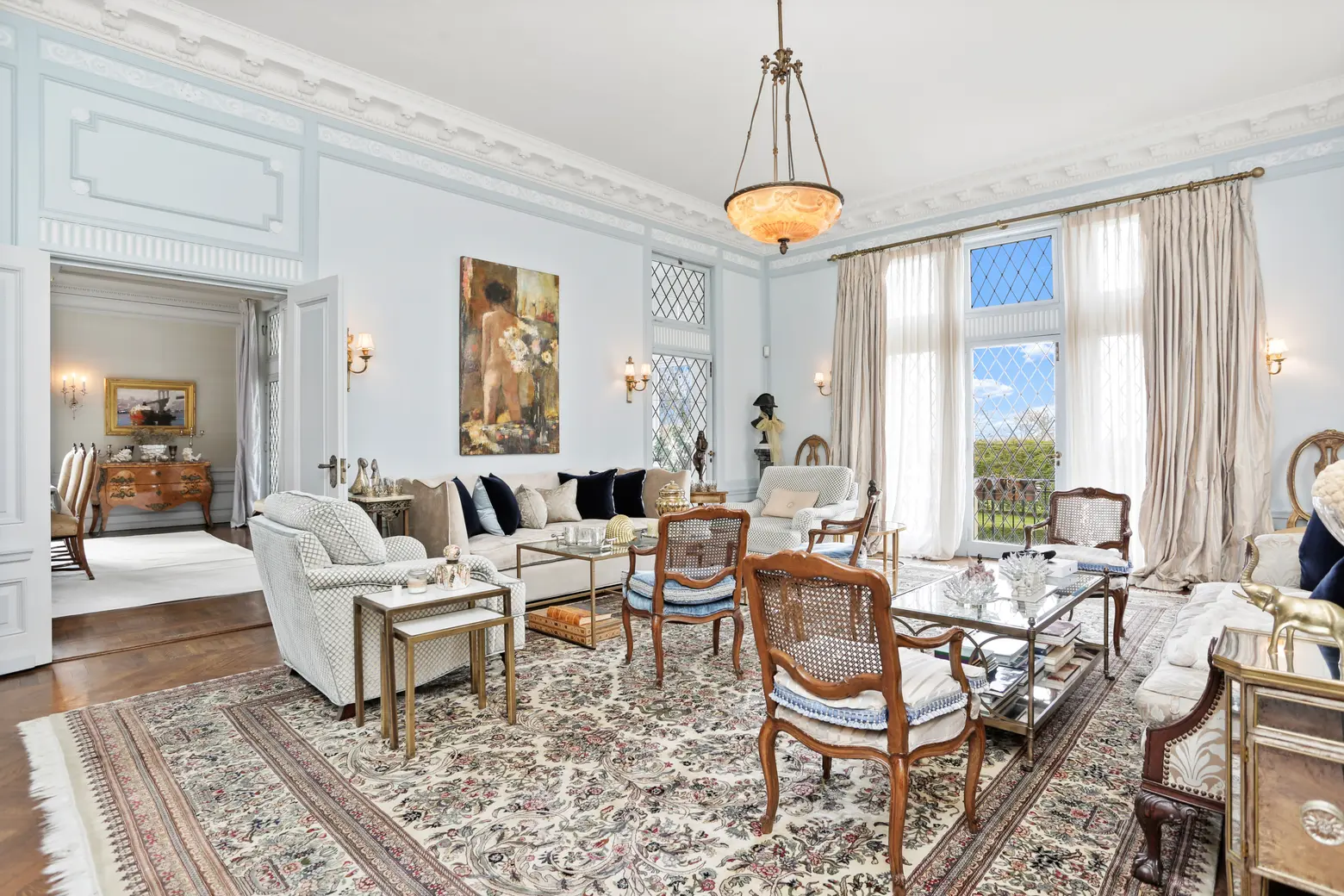 Another living room and the formal dining room are on the second floor.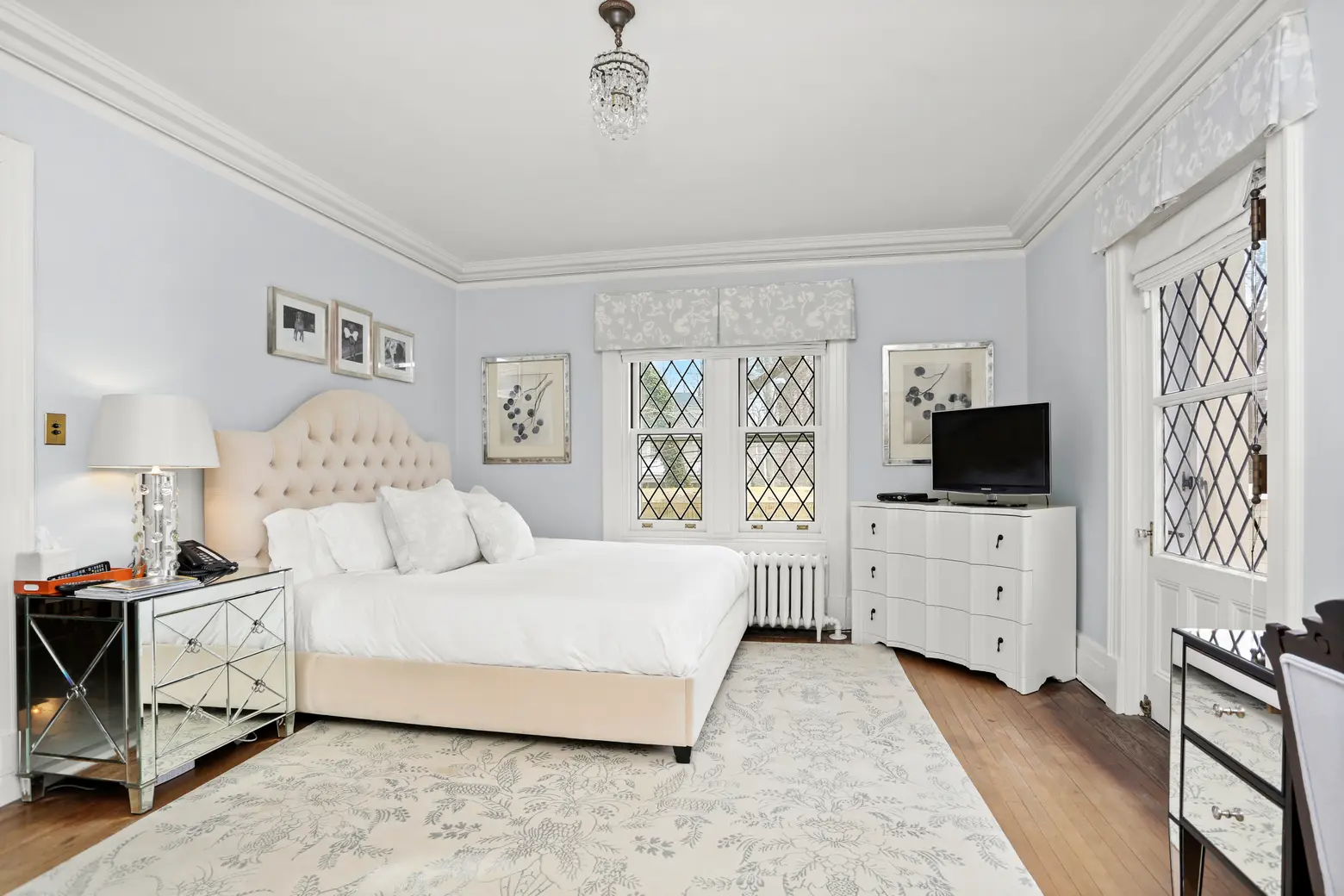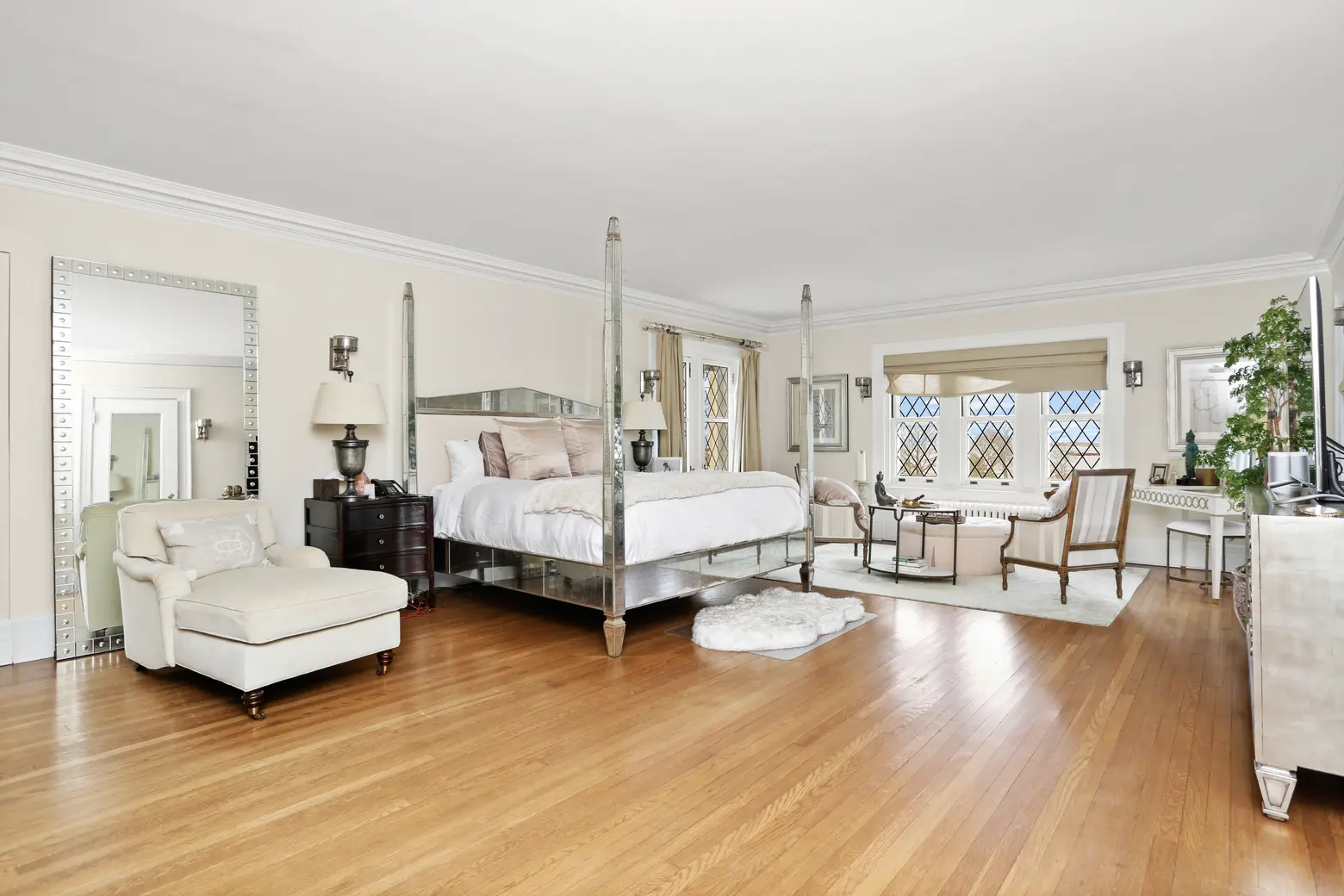 The bedrooms are all spacious, especially the master which has plenty of space for a seating area.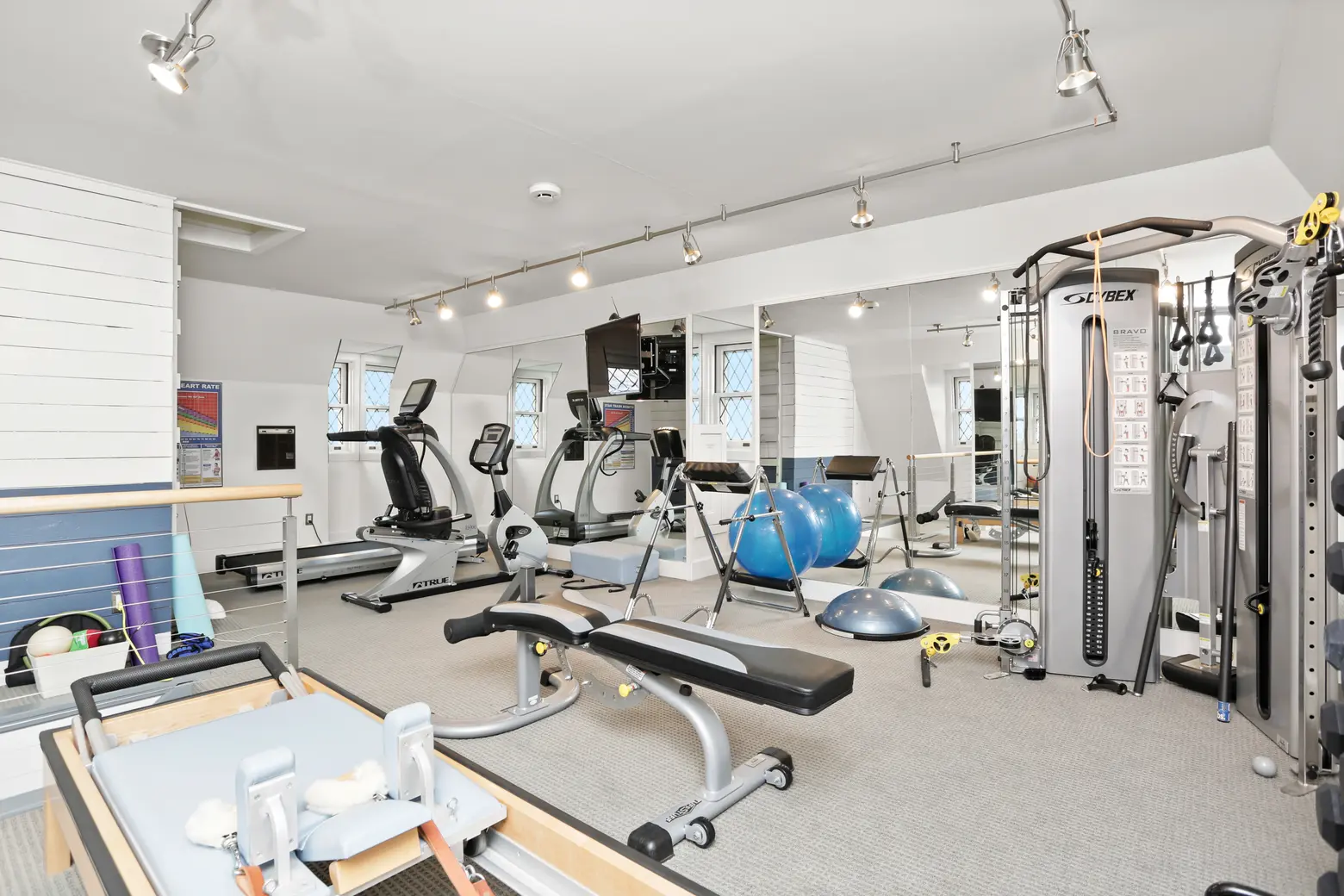 In an extra space, a full gym has been set up.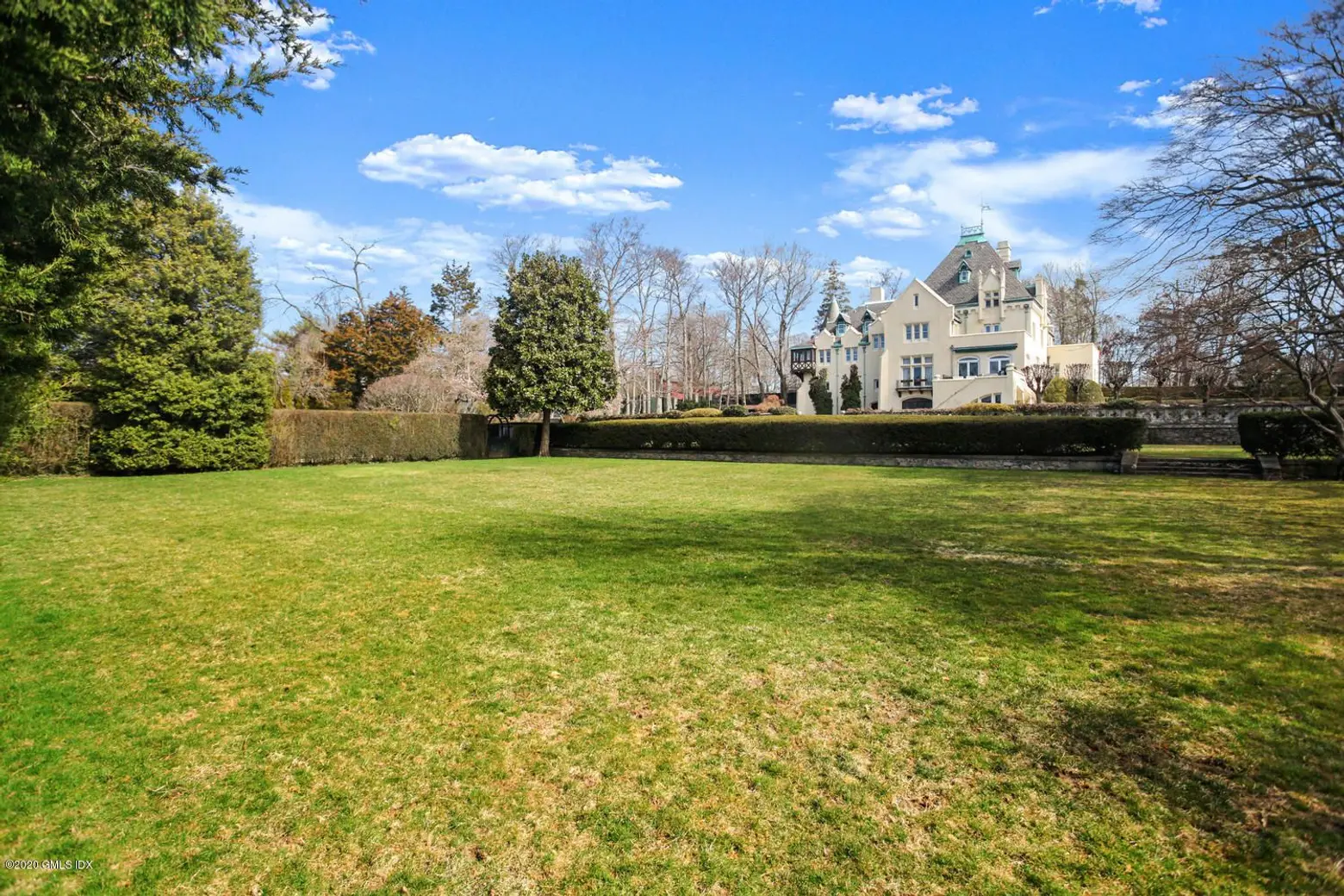 The home itself is set on 1.1 acres; an adjacent .56 acres is included in the price.
[Via NY Post]
[Listing: 1 Rogers Road by Gideon Fountain of Houlihan Lawrence]
Photos courtesy of Houlihan Lawrence