Four permanent artworks will transform LaGuardia Airport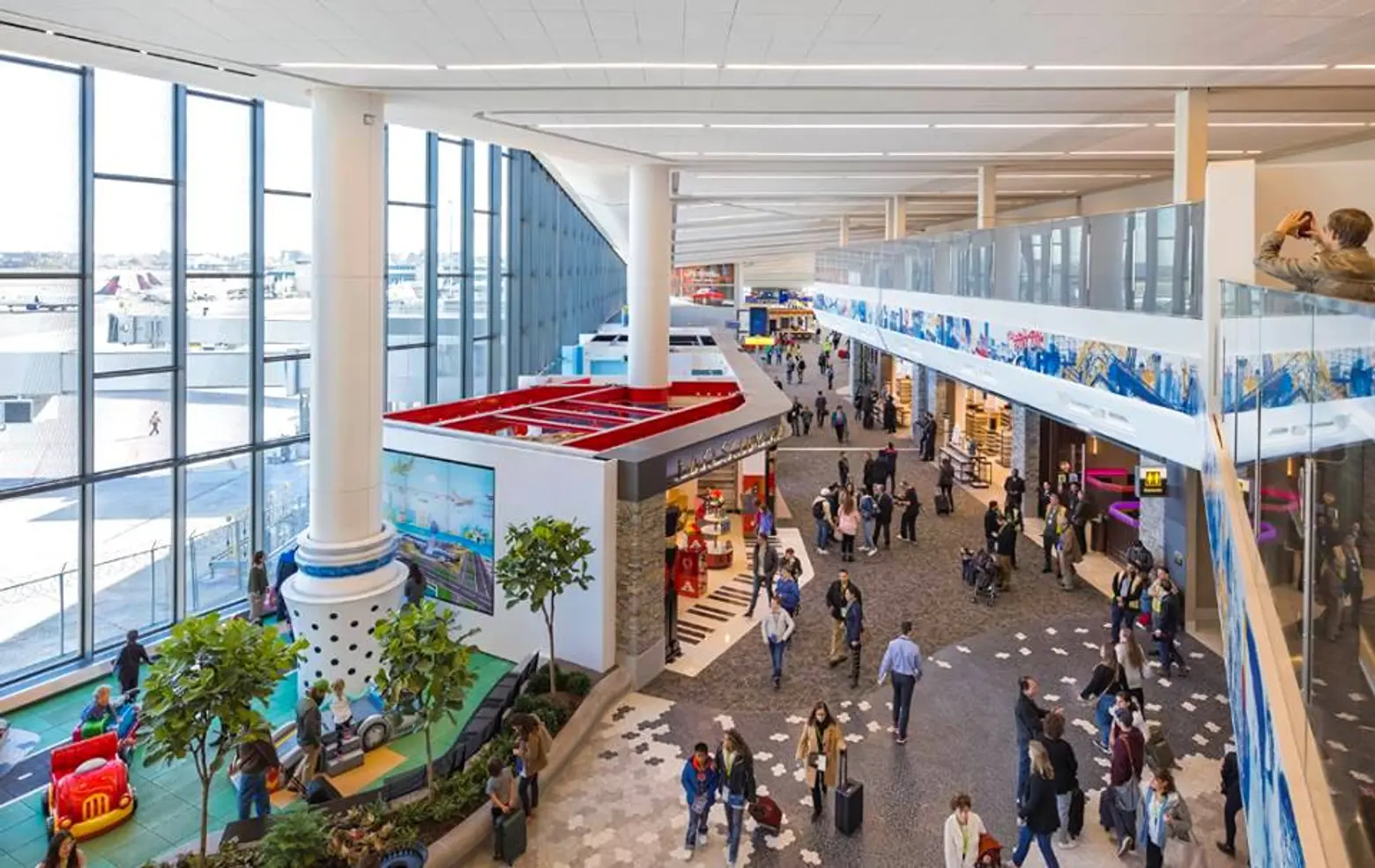 Rendering of Terminal B courtesy of the Governor's Office
The ongoing $8 billion transformation of LaGuardia Airport has focused on bringing the airport's functionality into the 21st century, but a series of major art commissions will also enhance how travelers experience the overhauled spaces. On Thursday Governor Cuomo announced a partnership with the nonprofit Public Art Fund that will bring site-specific works by four renowned artists —Jeppe Hein, Sabine Hornig, Laura Owens, and Sarah Sze—to the new Arrivals and Departures Hall opening later this year at Terminal B.
"New York's airports are the world's entry points into the United States, and they need to reflect what this state and country are all about," Governor Cuomo said in a statement. "As we are building a new LaGuardia to meet 21st-century travel standards, we are also bringing in the work of renowned artists who capture the unique elements of Queens and New York, giving travelers a true Empire State experience the moment they arrive."
We don't have details on what each artist is planning for the permanent pieces, but Nicholas Baume, the director and chief curator at Public Art Fund told the New York Times that the commissions will aim to turn the corporate-looking "airport art" travelers may be more used to "on its head."
Based in Berlin, Hein creates interactive art at the intersection with architecture and social interaction, like his Please Touch The Art exhibition at Brooklyn Bridge Park in 2015. Hornig is also based in Berlin and is known for large-scale artworks applied to the facades of existing buildings to challenge interpretations of history, memory, and the lived environment. Owens is a Los Angeles-based painter who recently had a solo show at the Whitney, and you're probably most familiar with Sze's 2017 commission for the Second Avenue Subway at 96th Street. She lives and works in New York.
PAF will work with the development group LaGuardia Gateway Partners to realize the works. A budget of $10 million has been allocated for the project.
"The addition of contemporary art in the new terminal is key to our mission of building a sense of place at the new LaGuardia, one that is in tune with New York City's great tradition as one of the modern art capitals of the world," said George Casey, chairman of the board of LaGuardia Gateway Partners.
To complement the four permanent commissions, the partnership will also commission temporary artworks to be installed throughout the terminal. The first of this series was installed in July 2019 in the new eastern concourse—the initial portion of the new Terminal B to debut—and currently features artworks by Chris Bogia and Olaf Breuning.
RELATED: