Follow this year's autumn foliage in New York City's oldest forest with NYBG's live fall color cam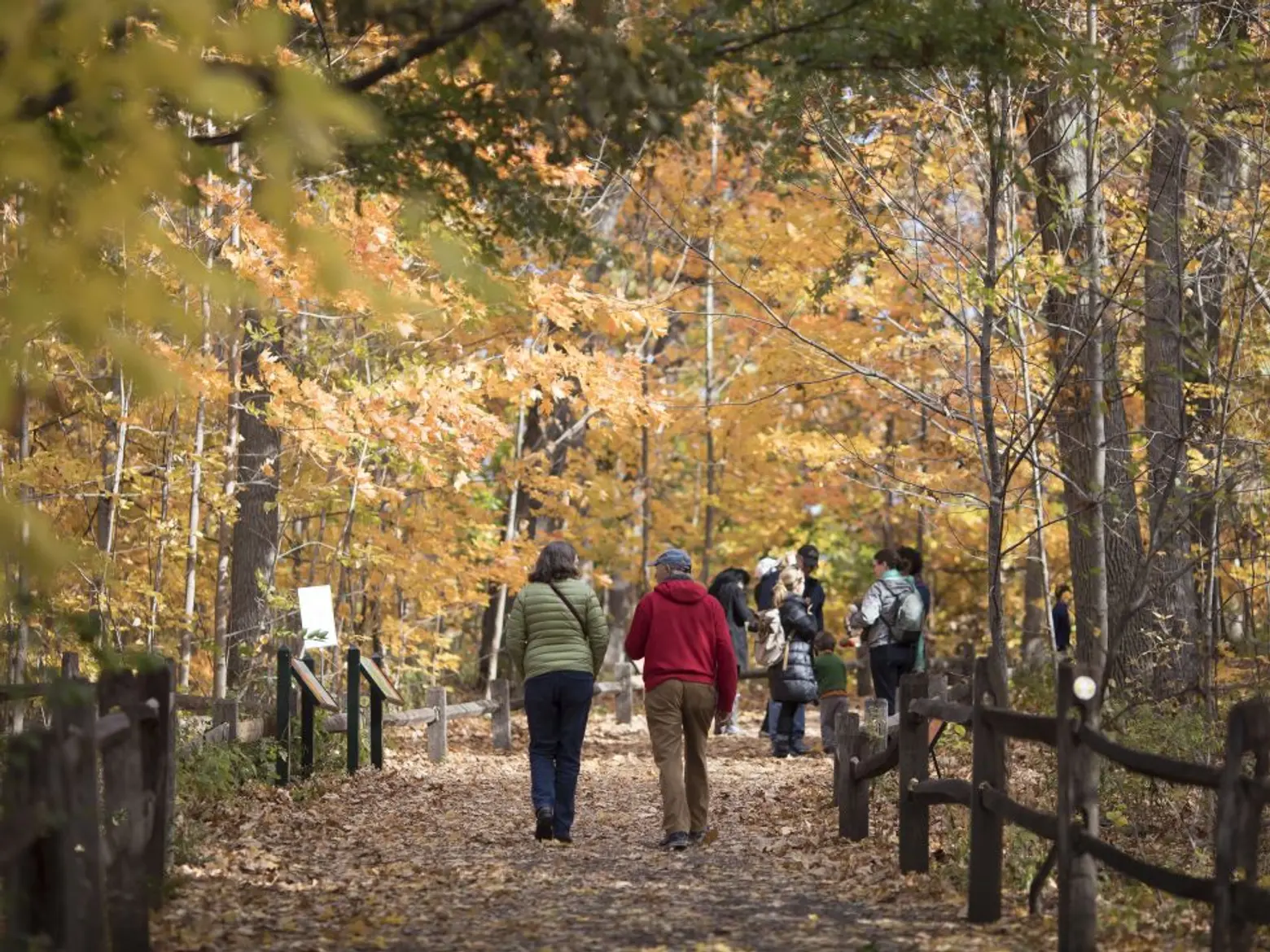 Image credit: Ben Hider via NYBG.
While New York City's brief autumn speeds by in the blink of an eye, the New York Botanical Garden can help make the most of the season's glory. The old-growth Thain Family Forest at the NYBG offers one of the region's best opportunities to view autumn's majestic hues via a live fall "color cam." Even better, you can experience the largest uncut expanse of New York's original wooded landscape, walk long-ago Native American hunting trails and see marks left by glaciers shaded by trees that date back to the American Revolution with events happening on the NYBG's fall forest weekends this month.
https://www.youtube.com/watch?v=XX7D70g6AsI
To preserve the thousands-of-years-old forest for future generations, the garden manages invasive species, plants native plants and performs research, in addition to offering a full calendar of events that incorporate this natural treasure: Record and observe native flora, enjoy Shakespearean performances, take a scenic canoe trip down the Bronx River, watch birds of prey during a live demonstration and more.
Fall forest weekends are happening November 3rd, 4th, 10th and 11th from 11 A.M. – 4 P.M.. Check the garden's schedule for a chance to explore the Thain Family Forest, the largest remaining tract of old-growth forest in NYC. A sampling of events includes Citizen Science, Shakespeare in the Forest, birds of prey demonstrations, wilderness survival skills, a canoe trip down the Bronx River and more.
RELATED: