First new Delta concourse will open next week at LaGuardia Airport as part of $8B overhaul
Rendering of Terminal C, courtesy of the Governor's Office
It's been nearly a year since the first new gates and concourse opened at LaGuardia Airport, and now the second terminal is opening to passengers, announced Governor Cuomo today. Last year, Terminal B opened to serve Air Canada, American Airlines, Southwest Airlines, and United Airlines, along with a food hall and a plethora of modern amenities. Delta's Terminal C will start serving passengers on Monday, November 4th from one of its four new concourses. Not only will this terminal have floor-to-ceiling views of Citi Field and Flushing Bay, but it will also boast a slew of foodie options and tech-focused designs.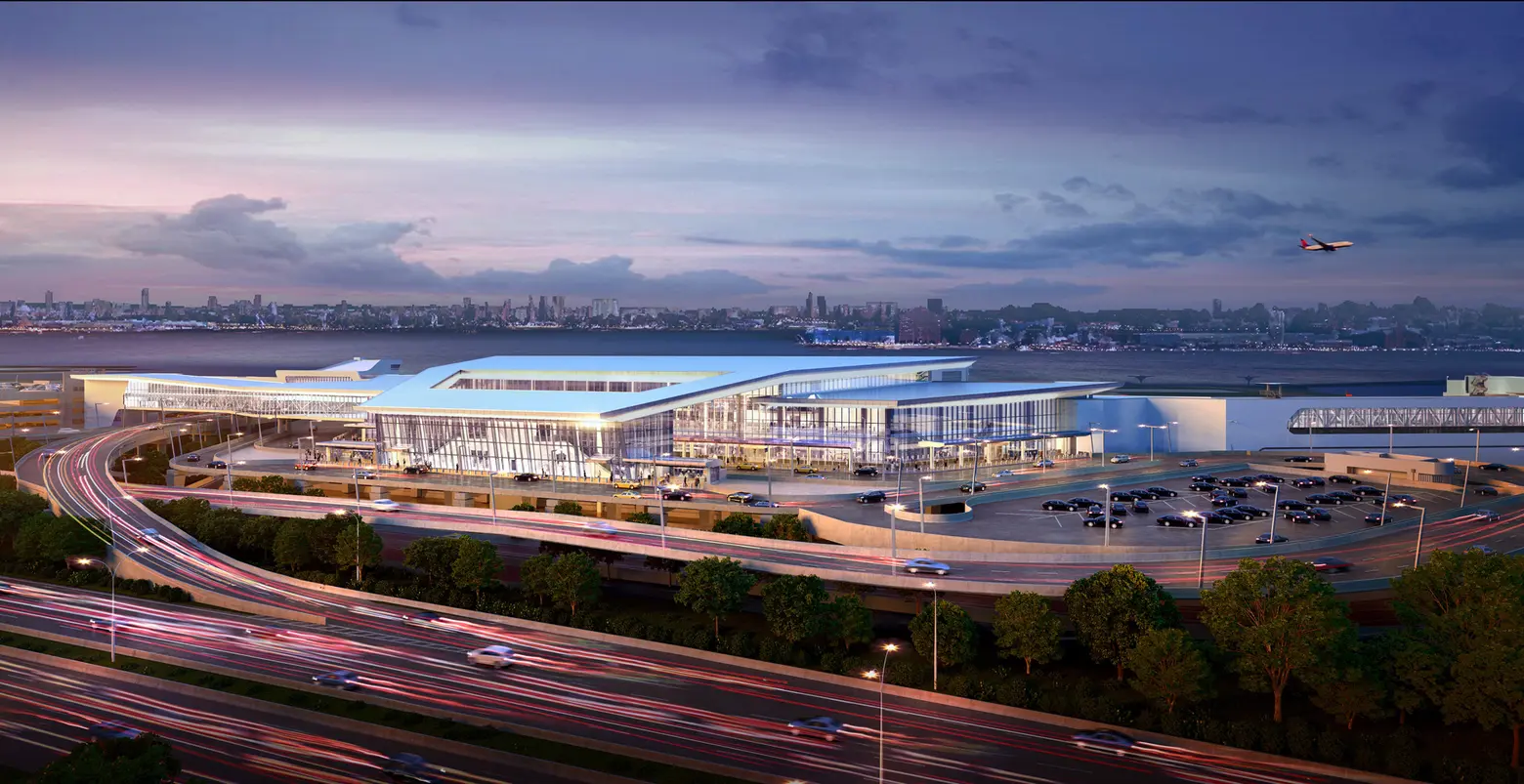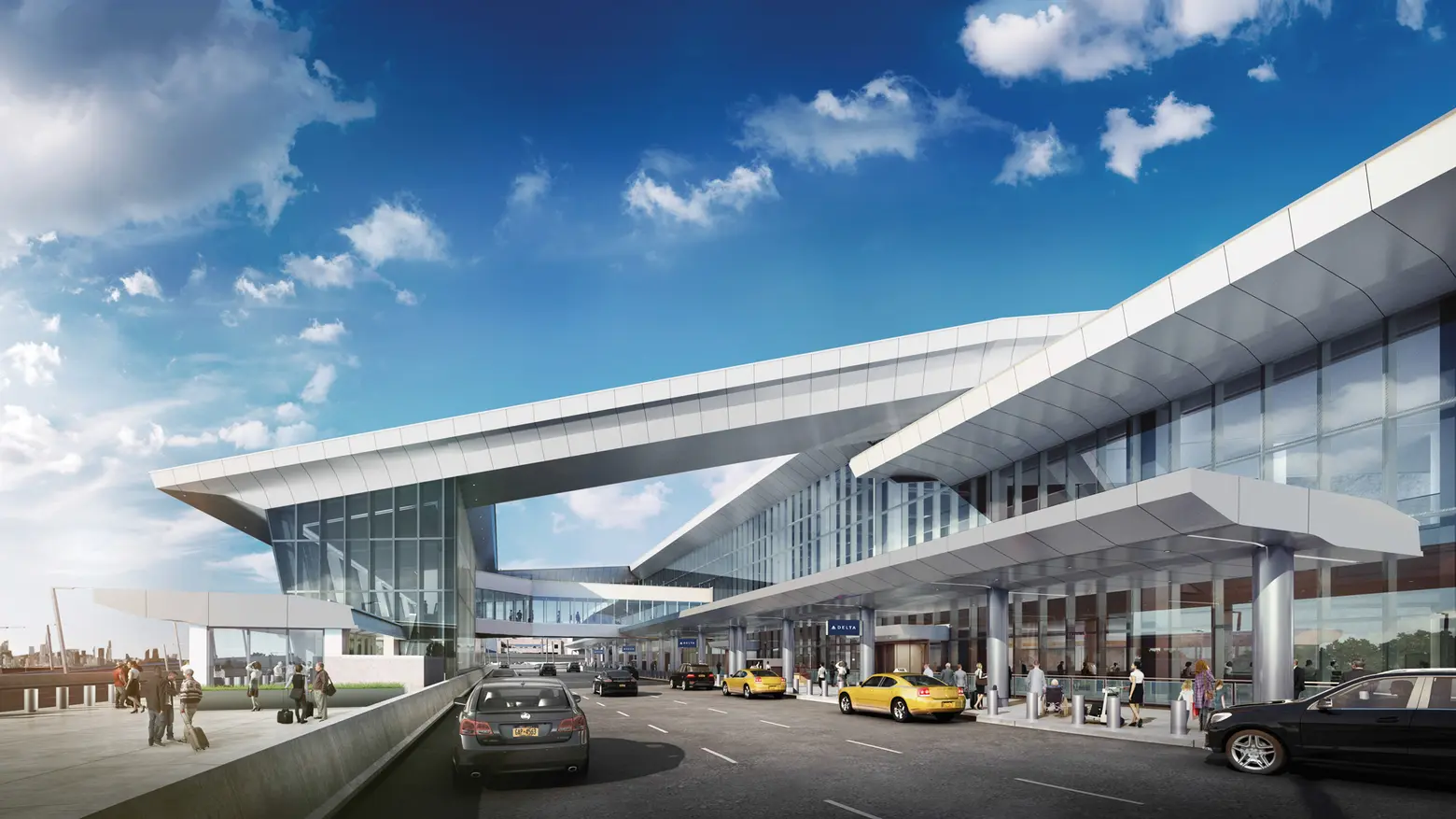 Renderings of Terminal C from June 2019, courtesy of the Governor's Office
Governor Cuomo first announced his LaGuardia Airport overhaul back in July 2015, at which time the price was tagged at $4 billion (it quickly grew to $8 billion). General construction began the following summer. The new Terminal B will be 35 gates located between two concourses; 16 of the eastern concourse's 18 gates are now open. On the eastern side, Terminal C has 37 gates spread across four new concourses.
LaGuardia is Delta's hub, and in August of 2017, they kicked off a $4 billion construction project to replace Terminals C and D. When Terminal C opens in November, seven new gates will be operational, running 60 flights each day to Boston, Chicago, and Washington D.C. The remainder of the gates are expected to open in 2021, marking the completion of the larger project.
Delta's new terminal encompasses 105,000 square feet. A central check-in lobby, including security and baggage claim, connects the four concourses. There will also be "dual taxiways" to reduce congestion, a larger Delta Sky Club with a Sky Deck, digital wayfinding signs and hearing loop technology, and larger gate waiting areas complete with more seating and charging stations. The local dining options include H&H Bagels, Rossi Pizzeria from the chef at Lucali, Flatiron Tavern & Provisions, Birch Coffee, and Juice Press.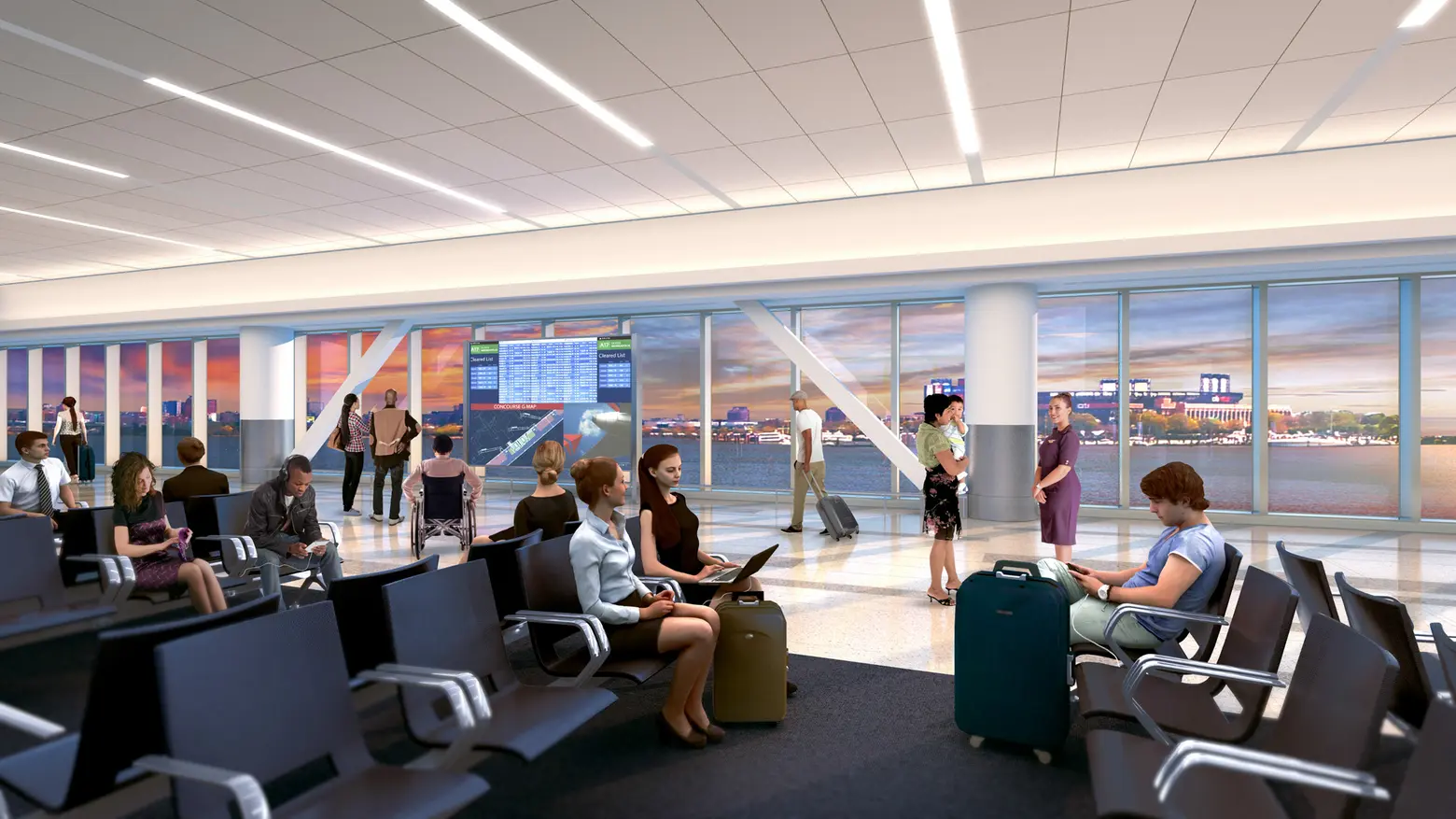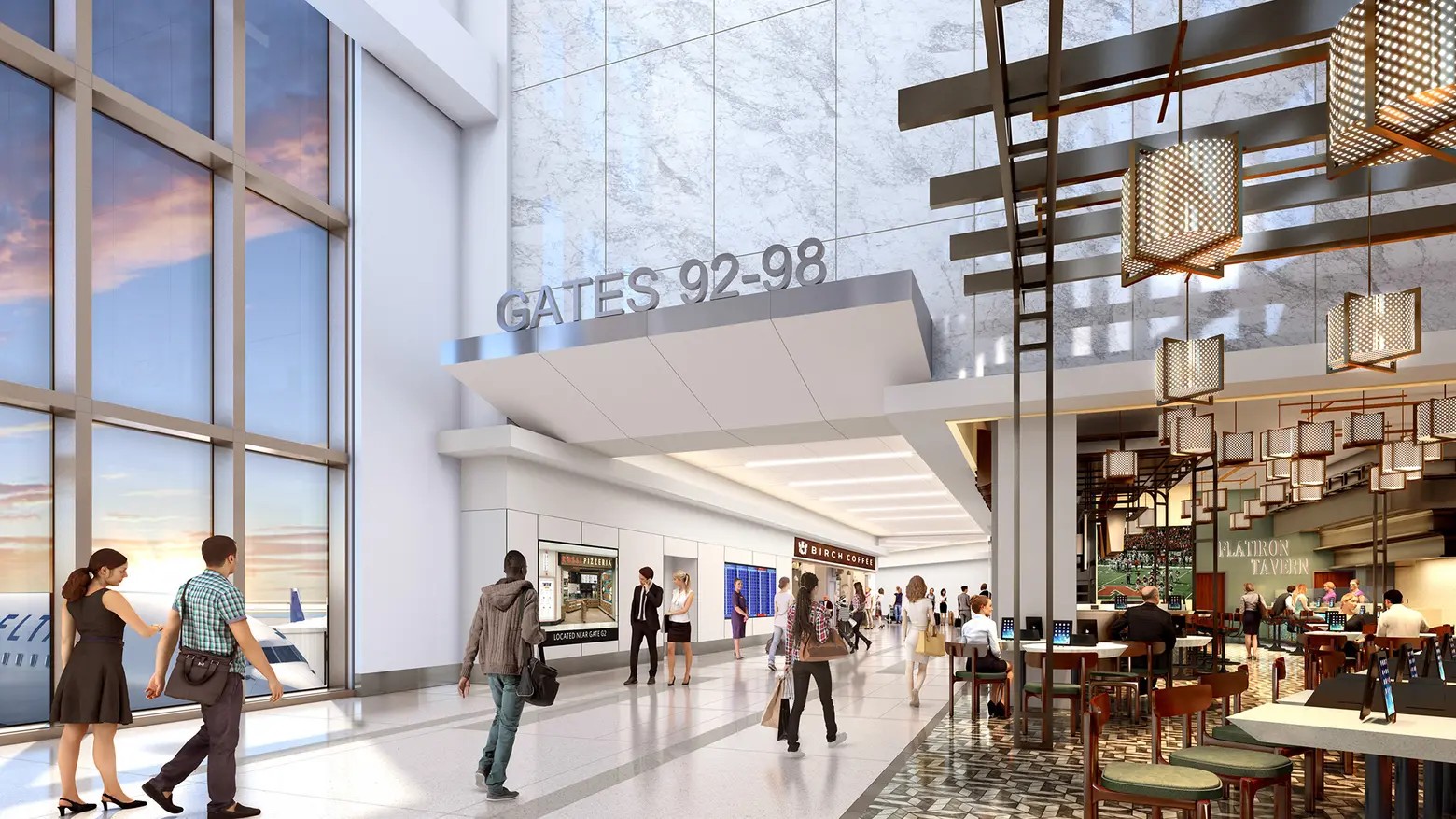 Renderings of Terminal C from June 2019, courtesy of the Governor's Office
"The opening of the first new concourse at Terminal C is a major milestone that takes us one step closer to transforming LaGuardia Airport into a global gateway worthy of this state," Governor Cuomo said in a press release. "We're building the nation's first completely new airport in 25 years and showing the nation and the world that you can be ambitious and get big things done. At the end of the day, the new LaGuardia Airport will provide a world-class passenger experience with state-of-the-art terminals and concourses like the one we're in today, new roadways and improved traffic flow, and 50 percent more tarmac space to reduce gate delays."
When the entire 2.7 million-square-foot project is complete it will boast 72 new gates across six concourses, two new connected arrival and departure halls, and 13.7 miles of new roadways. Just last week, the board of The Port Authority of New York and New Jersey approved more than $2 billion for the long-awaited construction of a LaGuardia AirTrain that would connect at a new Willets Point station, linking up with the Long Island Railroad and 7 train. The project is currently undergoing a federal environmental review.
RELATED: