Lantern House, Thomas Heatherwick's quirky High Line condo, rises and reveals residences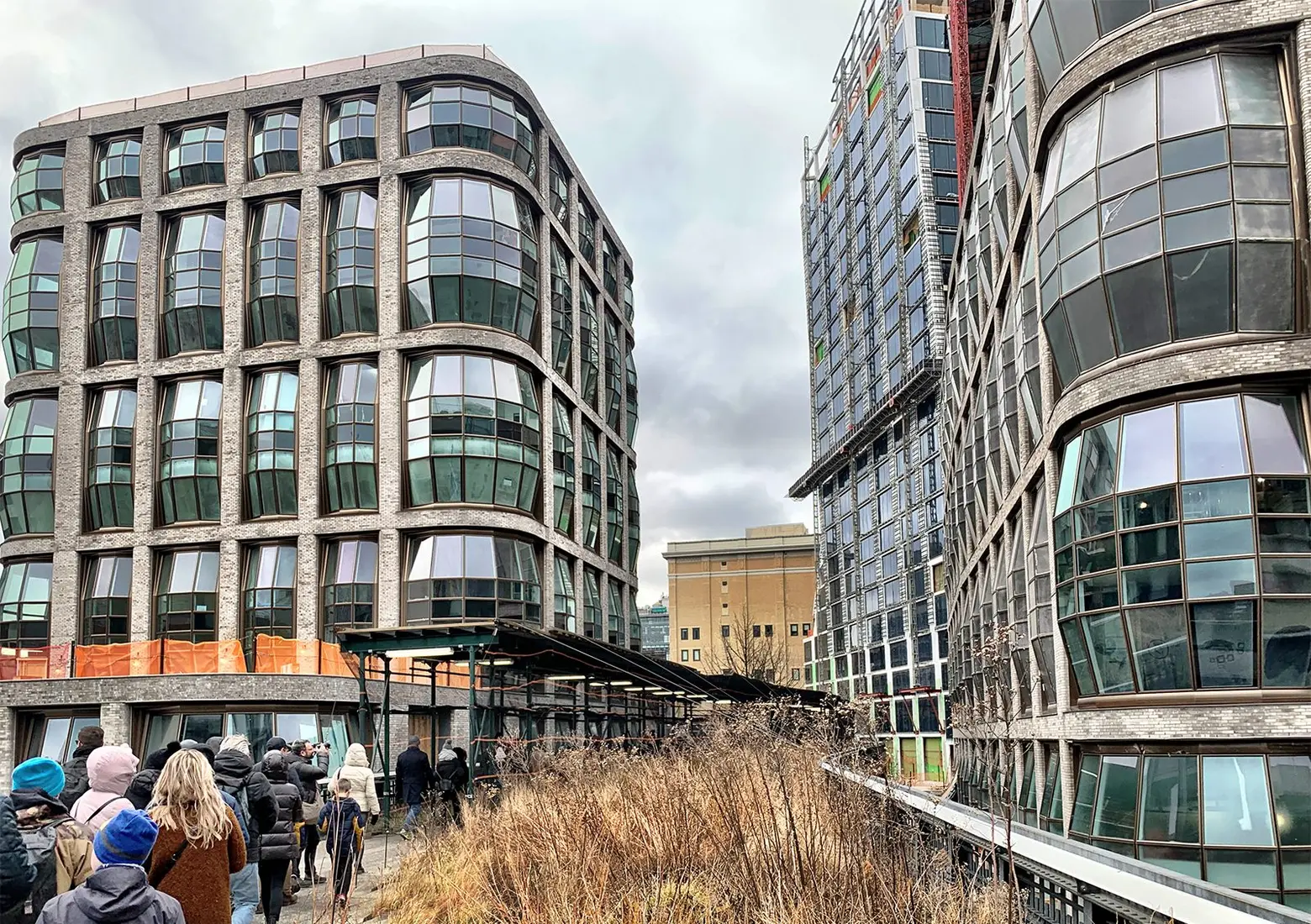 Photo of Lantern House on 1/3/20 by CityRealty
Related Companies has released new renderings of the residential interiors in Thomas Heatherwick's Lantern House condo development on the High Line. The quirky towers—one is ten stories tall and the other rises to 22 stories—flank the High Line at 18th Street and stand out with their billowing glass walls that reinterpret "the modern bay window."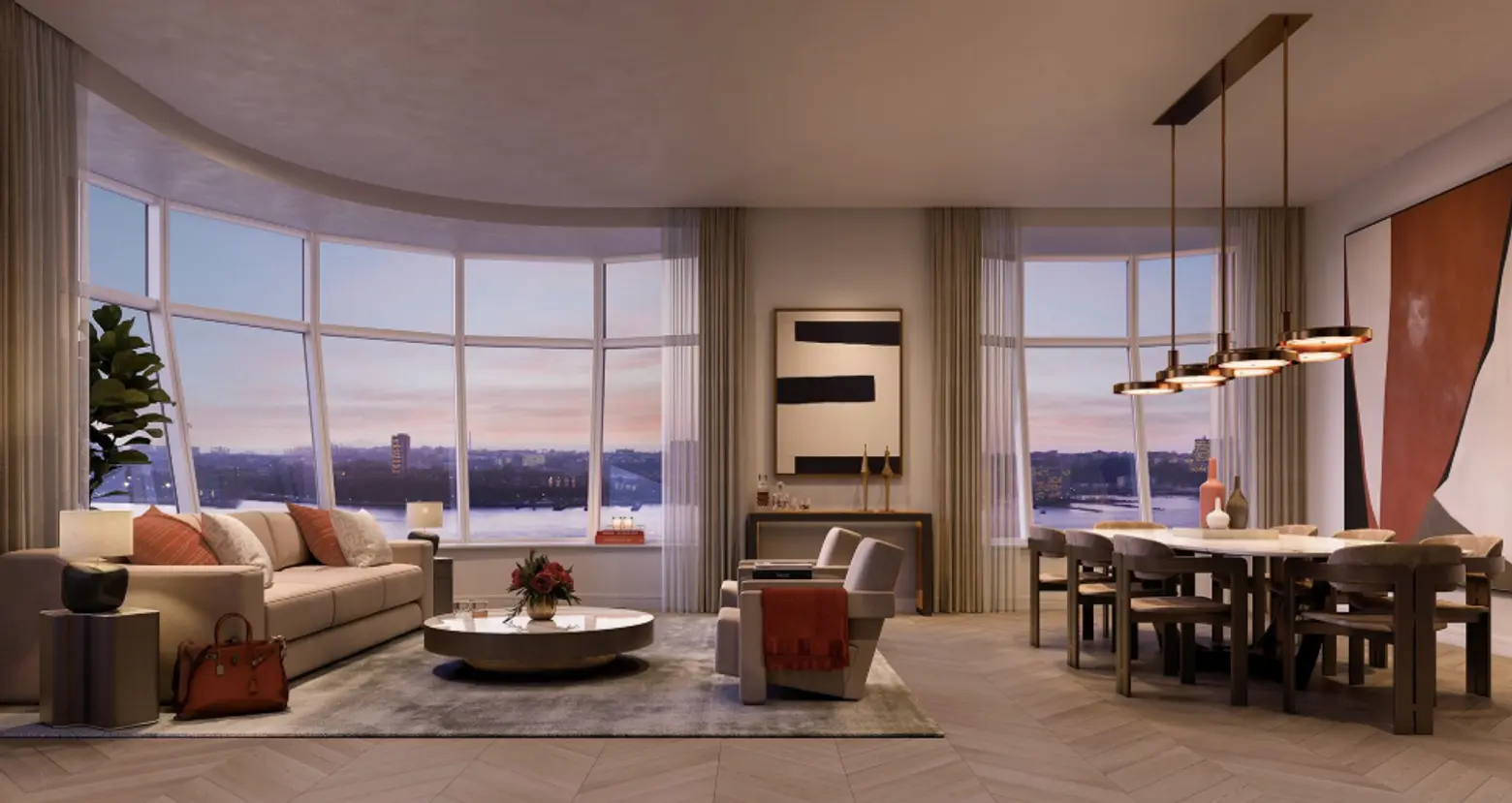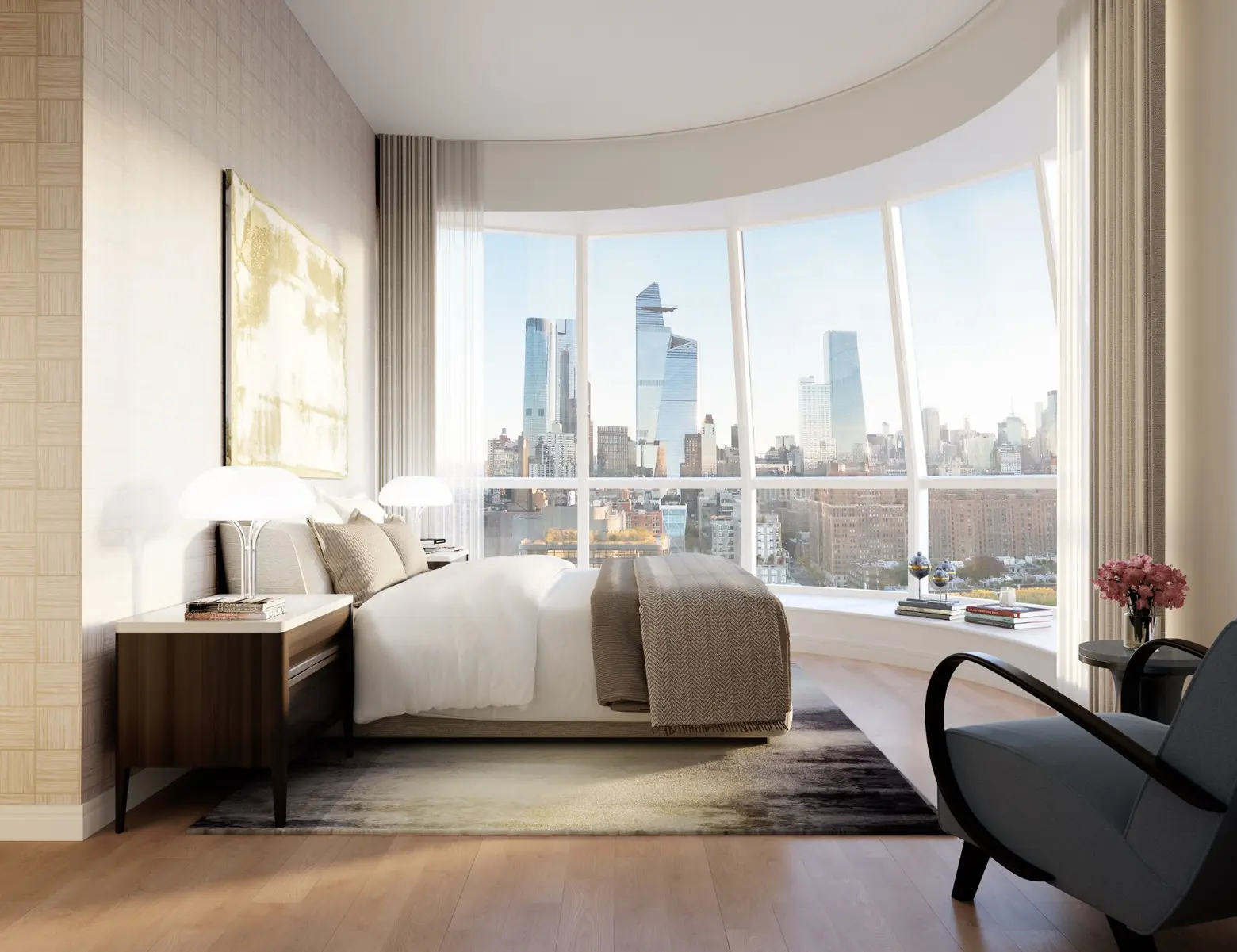 Renderings courtesy of Related Companies
Heatherwick Studio worked with London-based design firm March & White to craft interior spaces that could match the character-rich facade. "It all started with the architecture as we worked closely with Thomas and Heatherwick Studio to define the story of Lantern House," notes James White, one half of the creative duo. Each of the 181 units features a custom kitchen design with a mix of marble, milled wood, and elegant bronze finishes. Open layouts and warm materials mix to create a "heritage interior," as Elliot March put it, that complements the oversized bay windows and the views they bring in.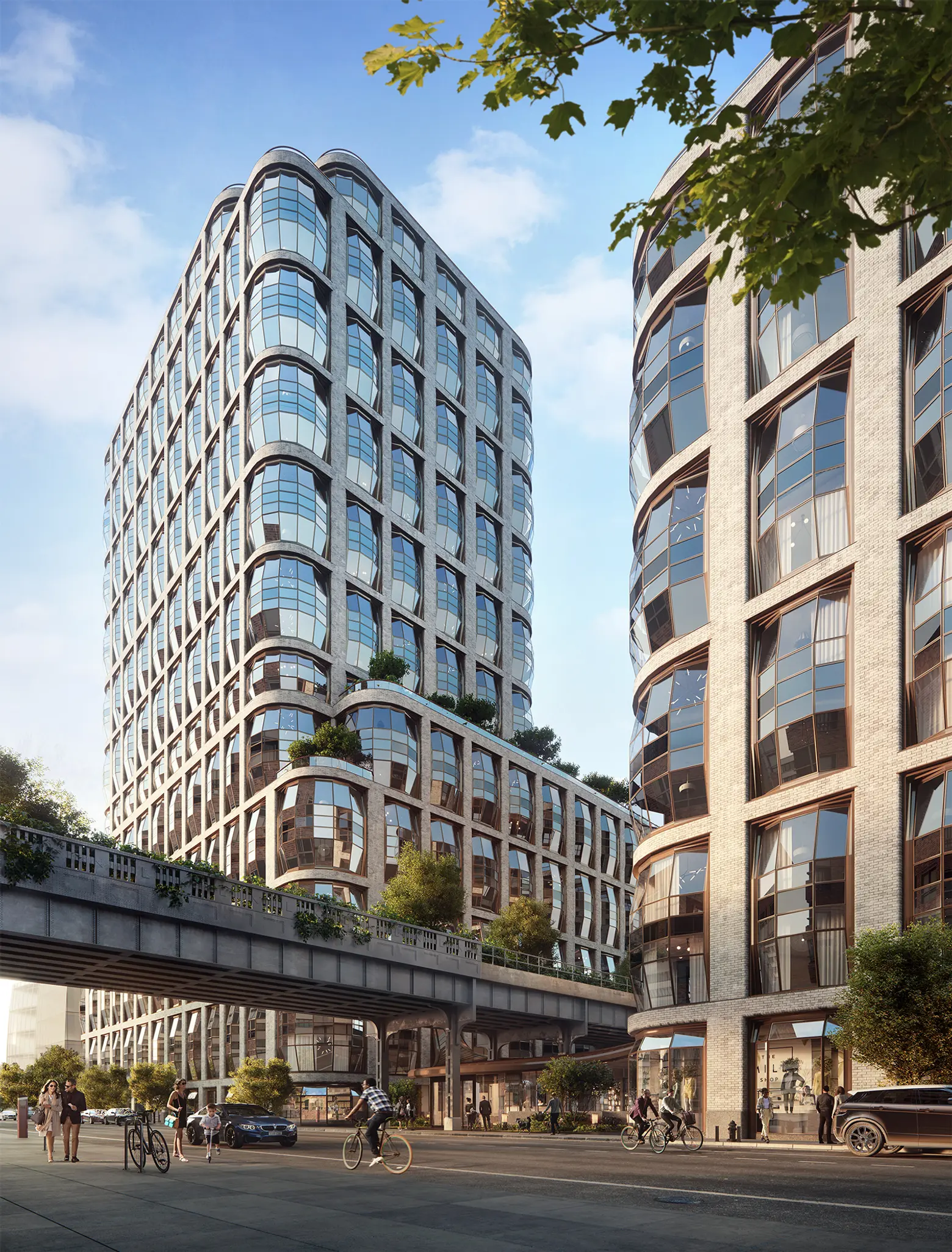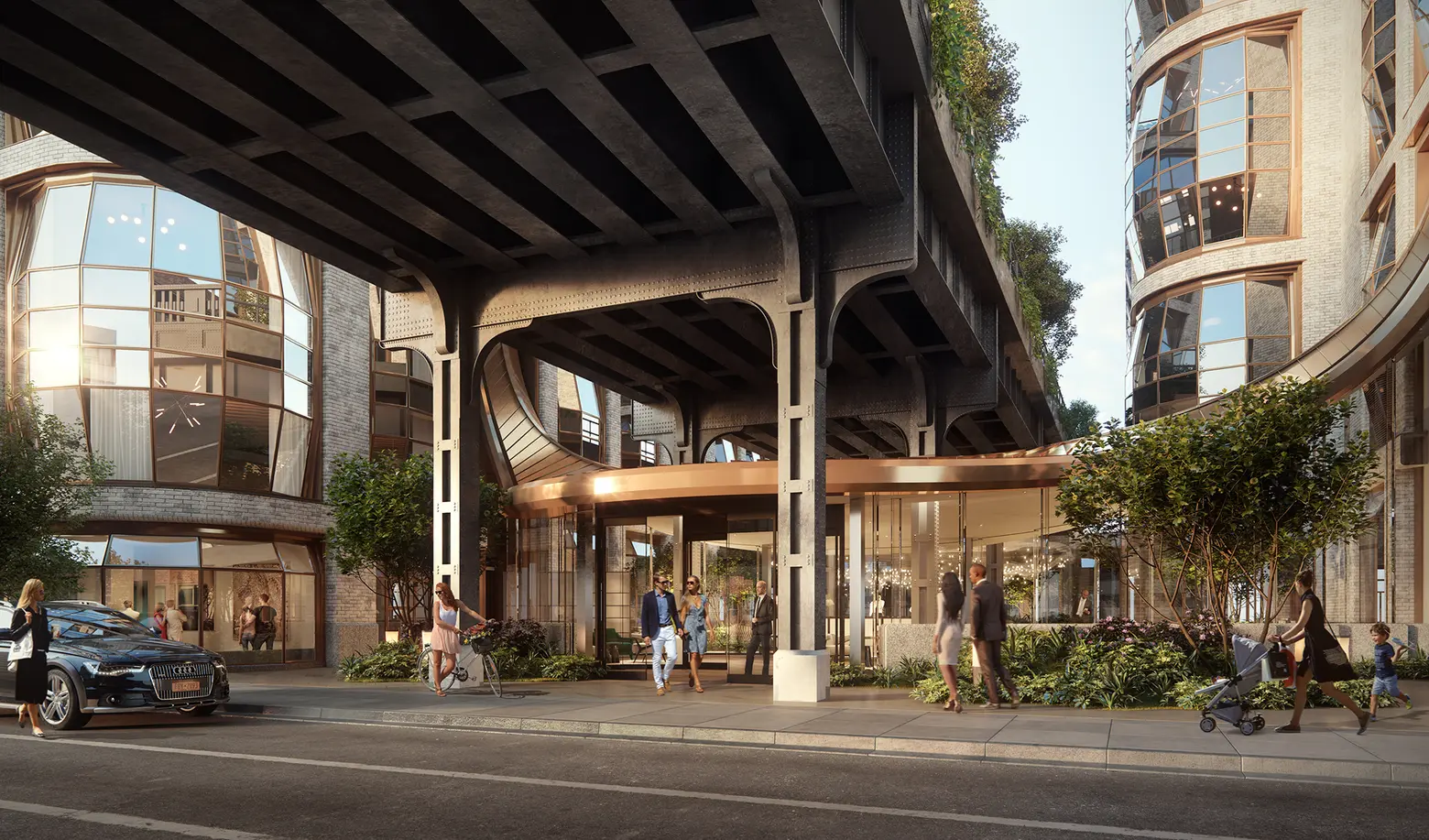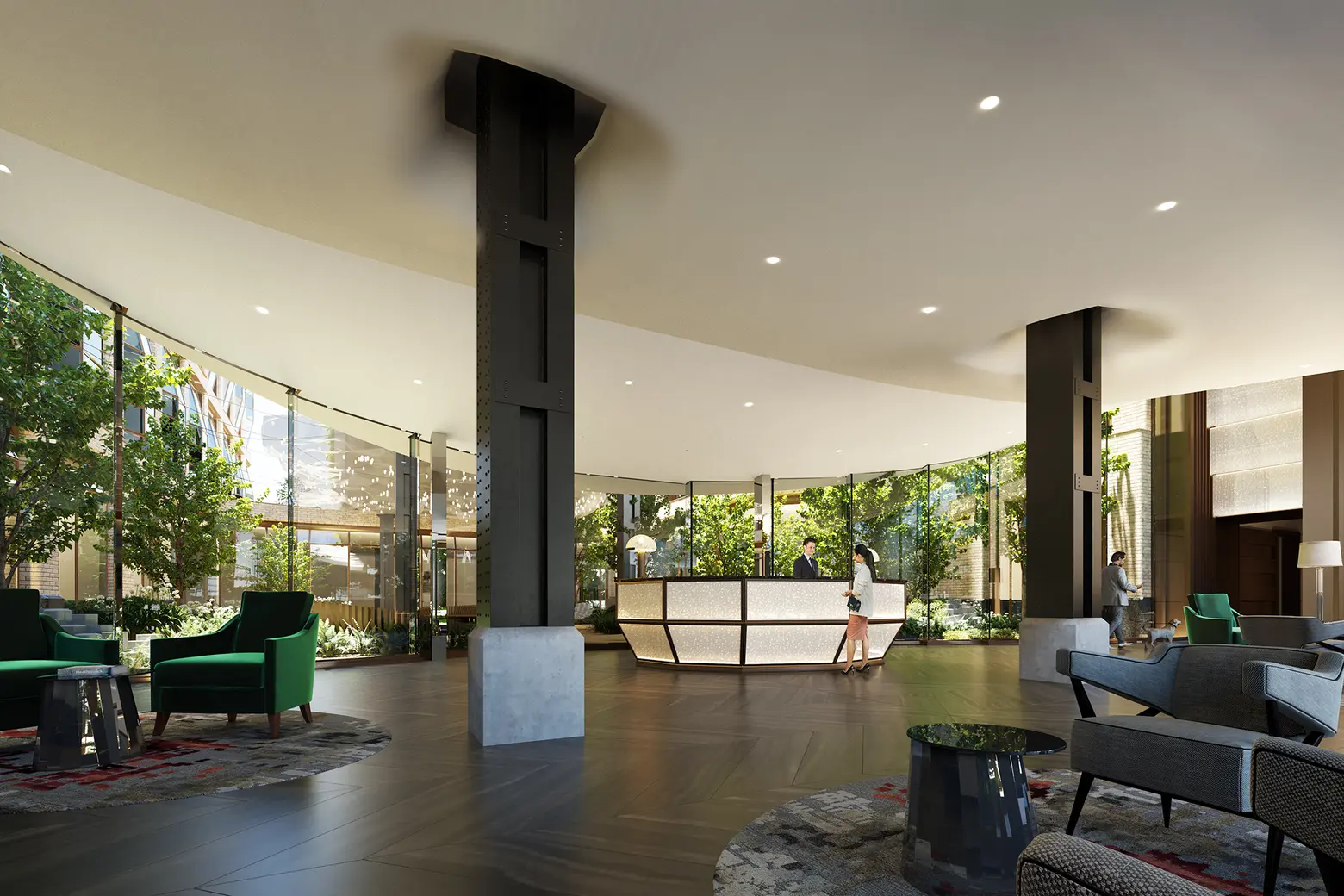 Renderings courtesy of Related Companies
We already got a glimpse inside the glass lobby that connects the two residential towers without distracting from the High Line. Other amenity spaces are a bit bolder, designed to "seamlessly transform from day to night and be used for both work and play," according to a recent press release. Also designed by March & White, the public spaces will be "layered with color, texture, and sculptural furniture."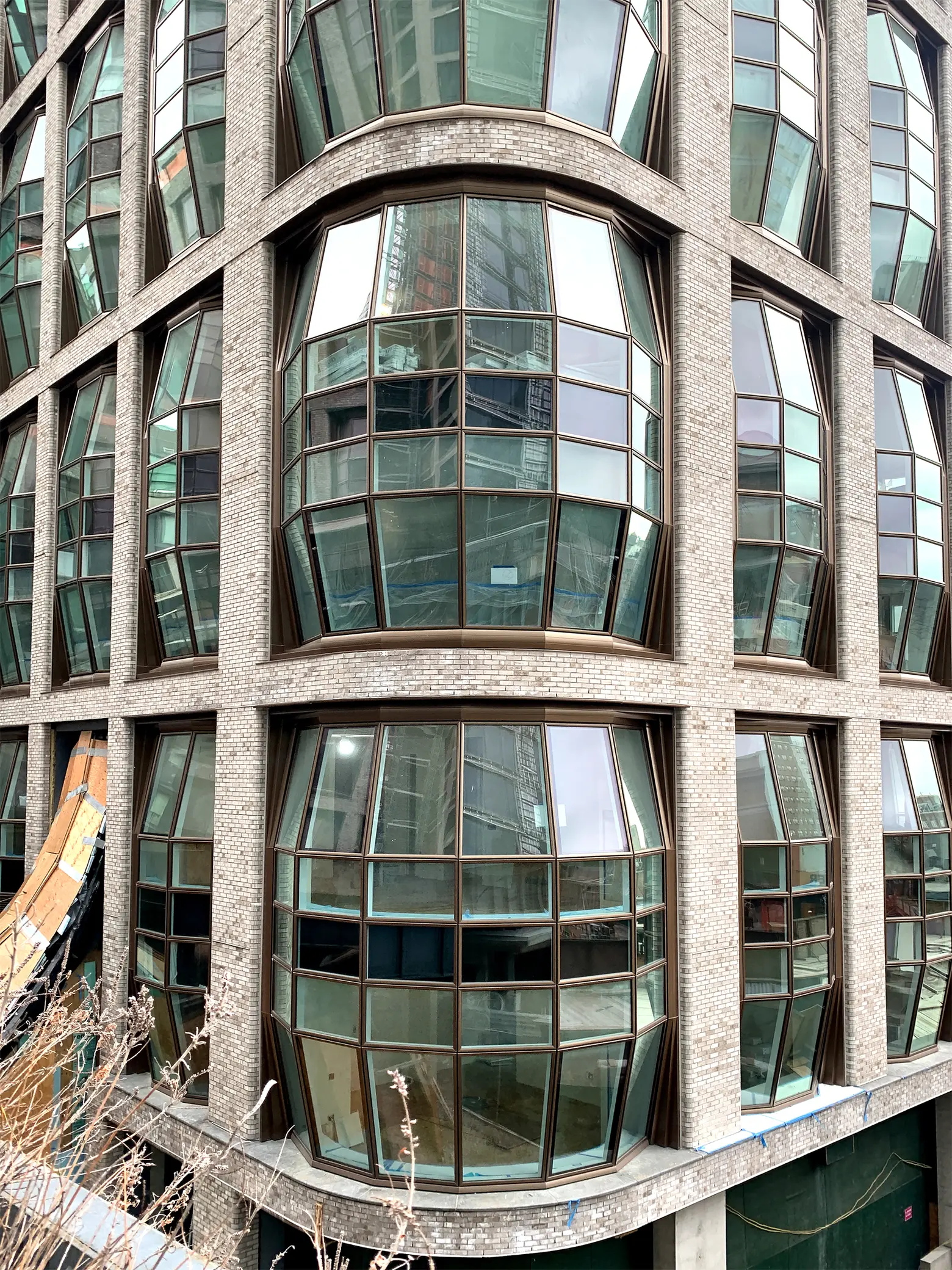 Sales will launch later this year for the one- to four-bedroom condos, many with setback terraces and 10-foot ceilings. Led by Related Sales LLC and Corcoran Sunshine Marketing Group, pricing will start at $1.7 million for the one-bedroom units.
RELATED:
Renderings courtesy of Related Companies