First Look at StudiosC's McGuinness Duo Near the Foot of Revamped Pulaski Bridge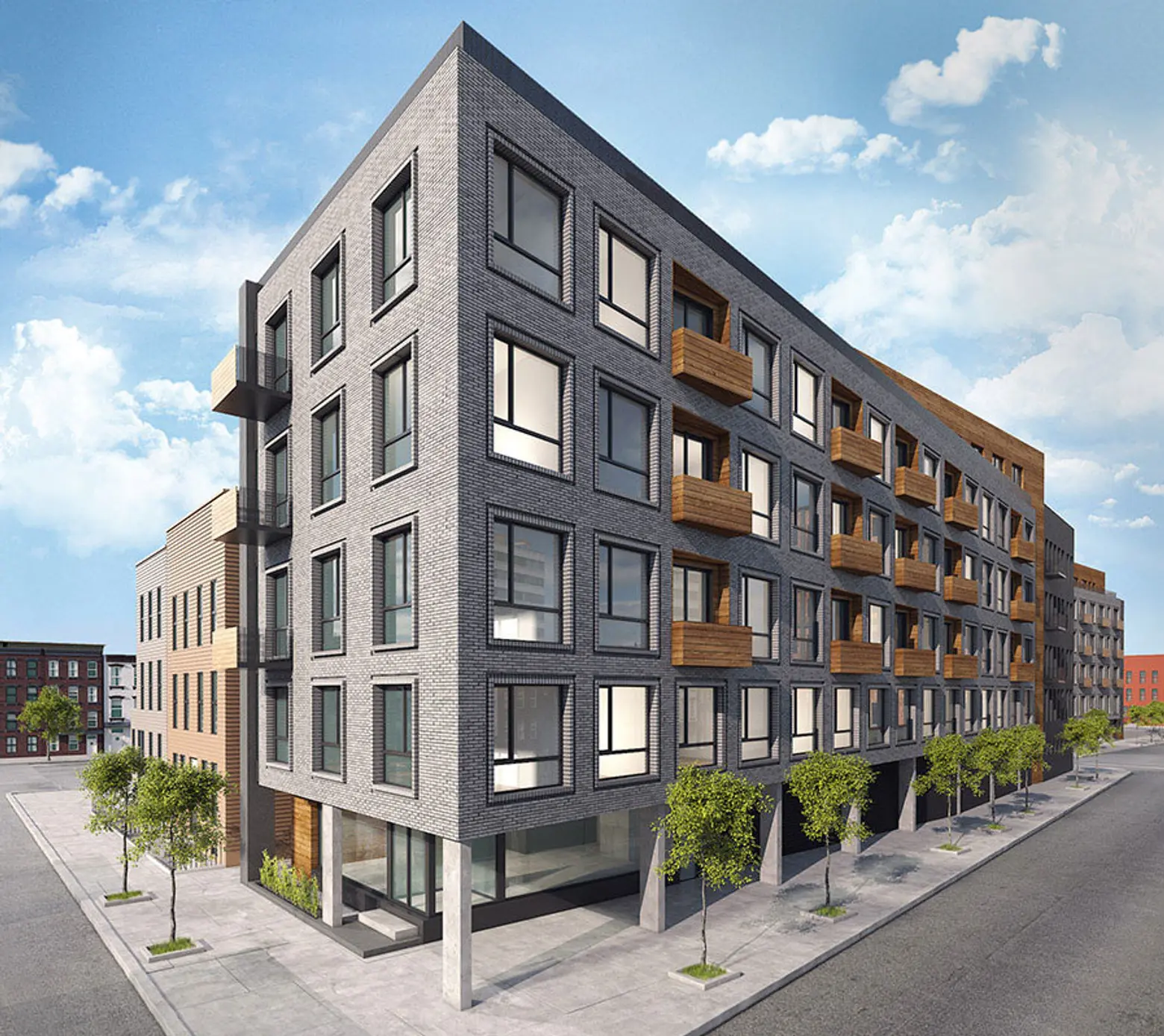 Since the Pulaski Bridge's two-way protected bikeway officially opened on Friday, real estate values in Greenpoint are likely to see an increase. And at the foot of the bridge's Brooklyn side, a pair of well-positioned buildings are underway, ready to take advantage of the new and improved connection to Long Island City and its G-train free access to Manhattan. The duo uniquely spans three narrow lots along the western side of McGuinness Boulevard between Green and Eagle Streets, near where the bridge begins its rise above street level.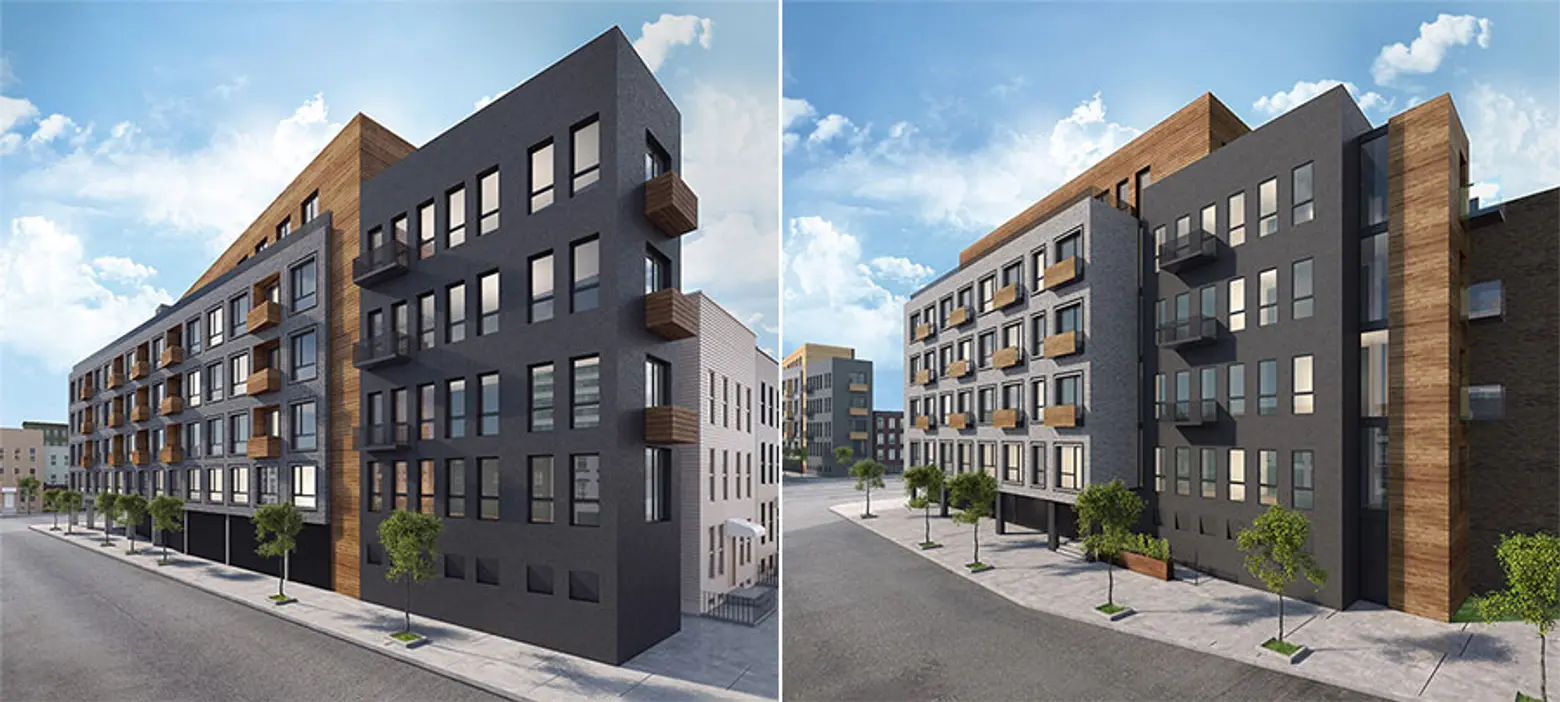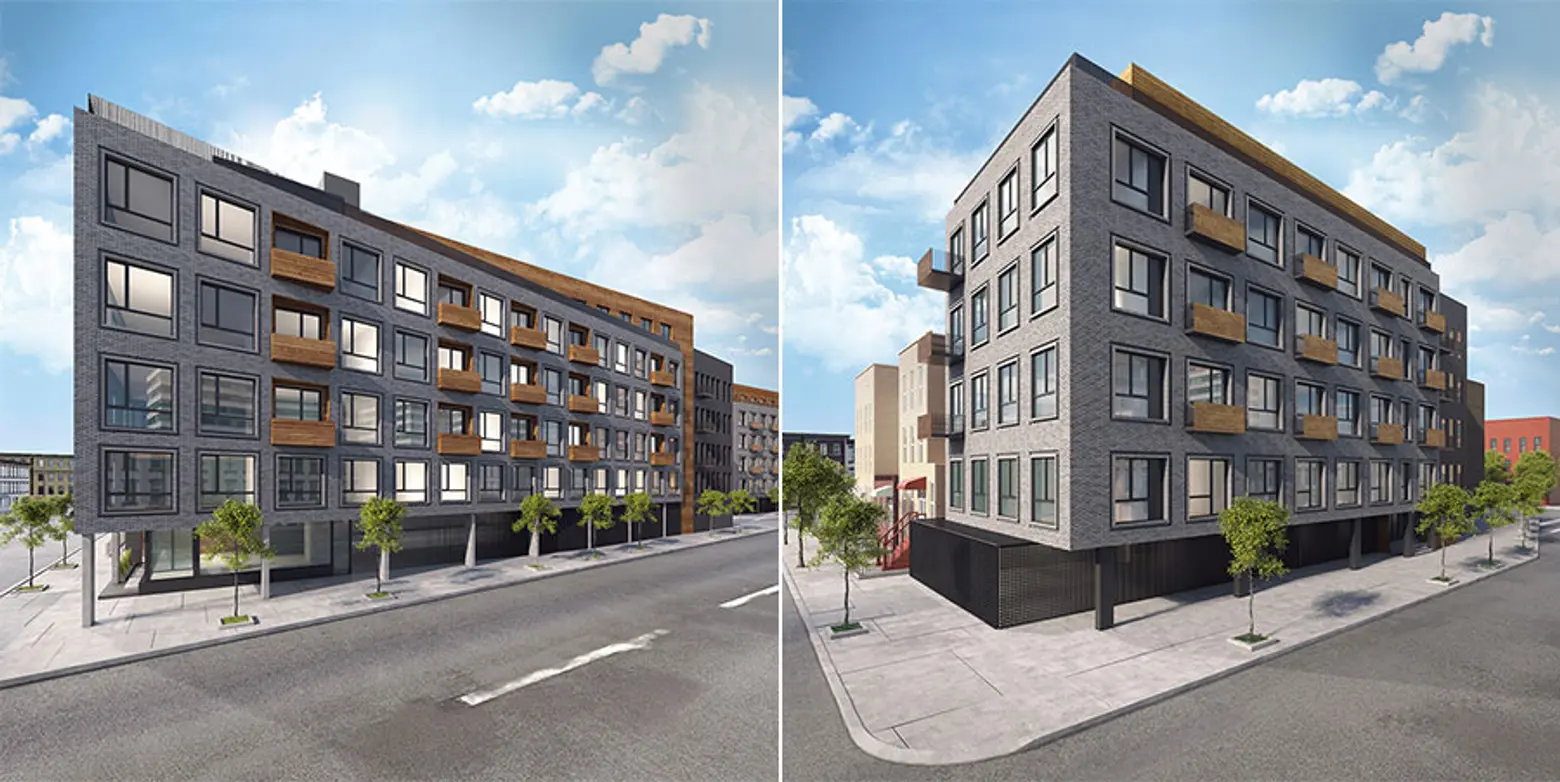 213 Freeman Street on the left and 216 Freeman Street to the right
The complementary buildings will present a similar streamlined exterior of large windows, wood-faced balconies, and dark grey brick. Their bulk is lifted off the ground plane by way of "a delicate glass and steel grate base" along the first level, providing a two-block-long succession of concrete piloti along the sidewalk. Both buildings will rise six stories, with 216 Freeman Street holding 30 apartments in comparison to 215 Freeman Street's 25.

Amenities are set to include on-site parking for 15 vehicles and a bike room. Apartments will have balconies and high ceilings.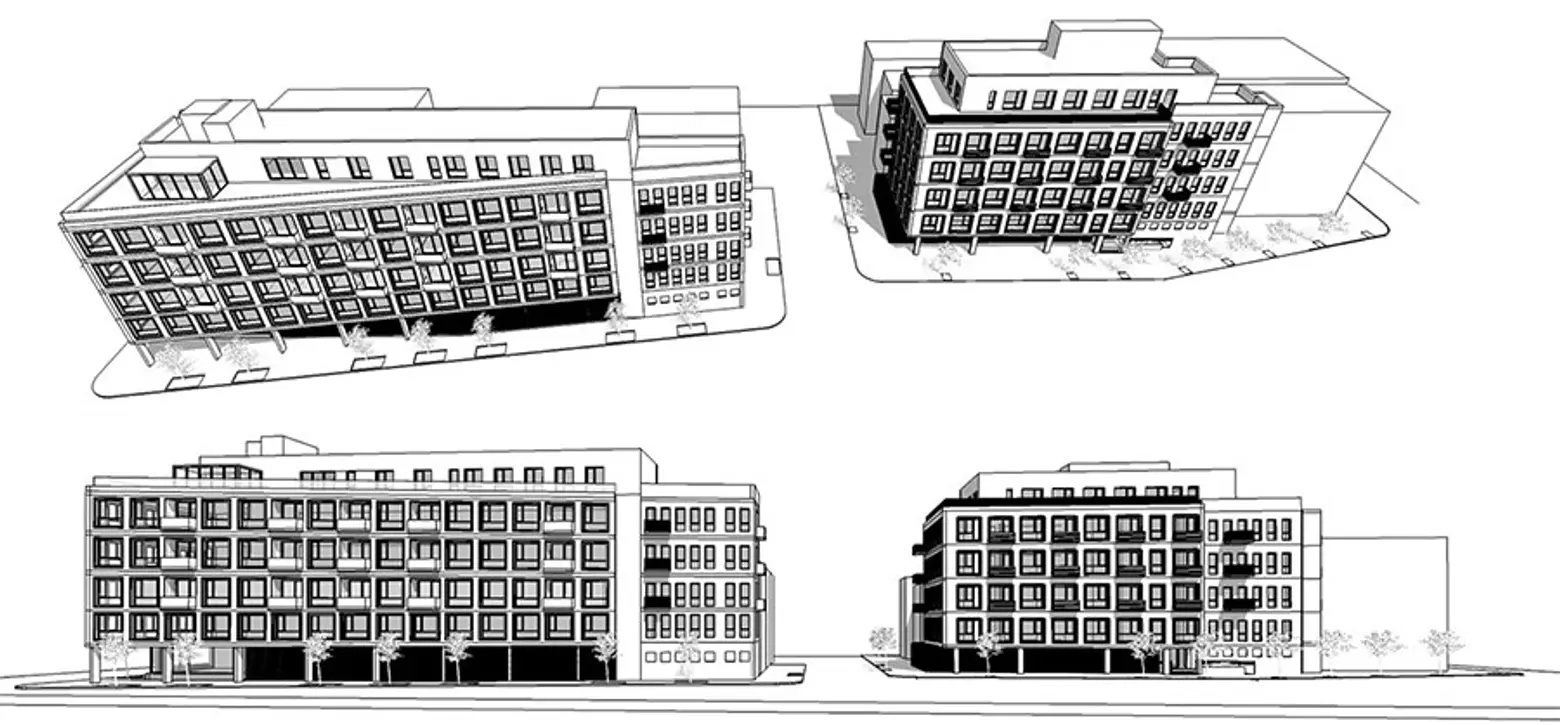 Approved construction permits for the 43,000-square-foot development were filed last March and list Yidel Hirsch (under the LLC Corner Freeman) as the owner and Flander Julien as the applicant of record. As per StudiosC project page, the development is slated for completion in the spring of 2017.
For future listings at 215 Freeman Street and 216 Freeman Street visit CityRealty.
RELATED:
Renderings via StudiosC Architecture