New Acme Smoked Fish factory proposed for mixed-use project in Greenpoint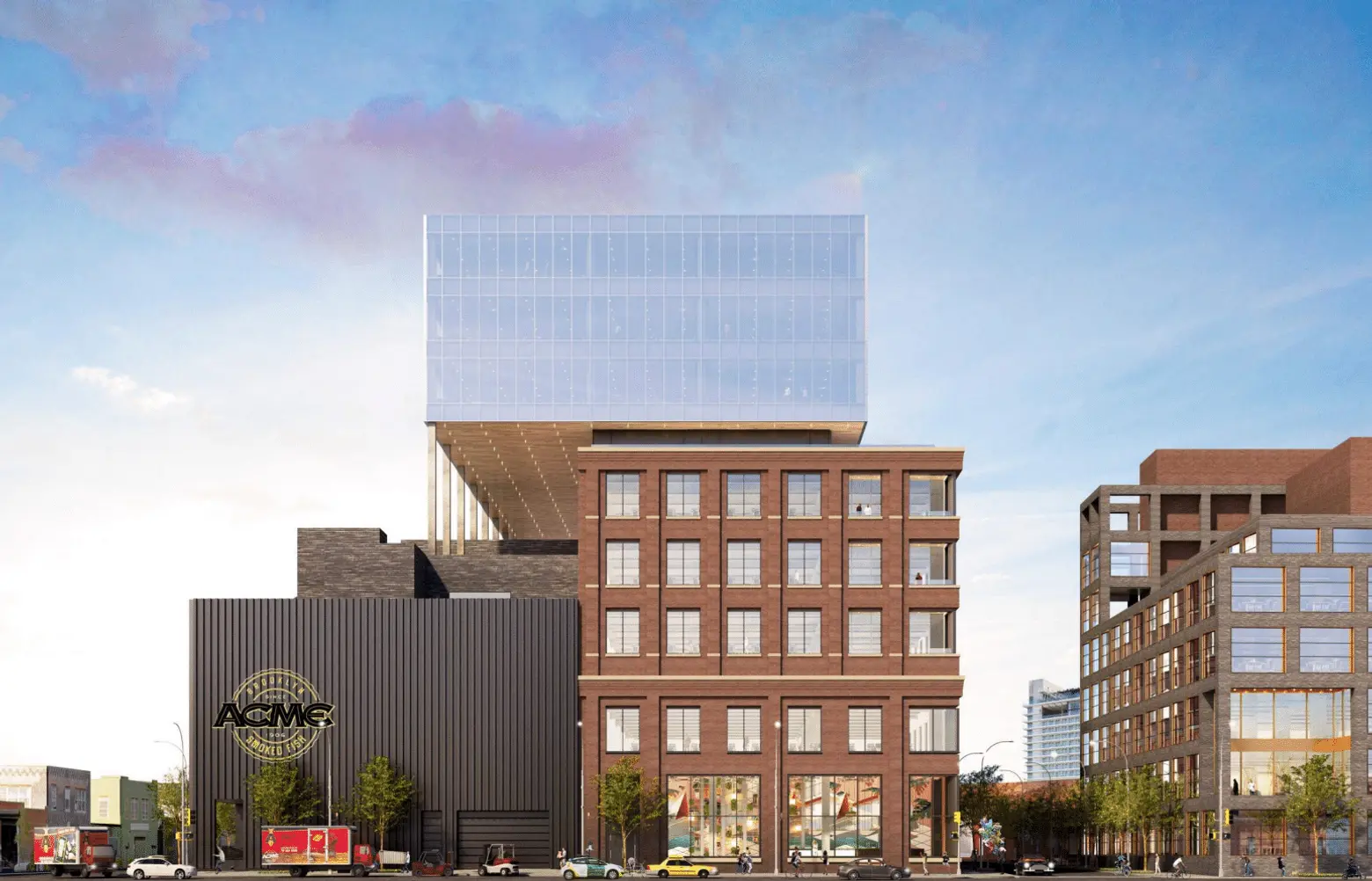 Rendering of Acme Smoked Fish's proposed new manufacturing headquarters. Credit: Gensler
Plans to build a new home for century-old Acme Smoked Fish in Greenpoint are moving forward. The Brooklyn company and developer Rubenstein Partners announced on Monday their proposed mixed-use project on Wythe Avenue that includes manufacturing and commercial space entered the city's uniform land use review procedure (ULURP), the first step in securing approval. The project would expand Acme's headquarters by about 30,000 square feet and create 580,000 square feet of "compatible" commercial space.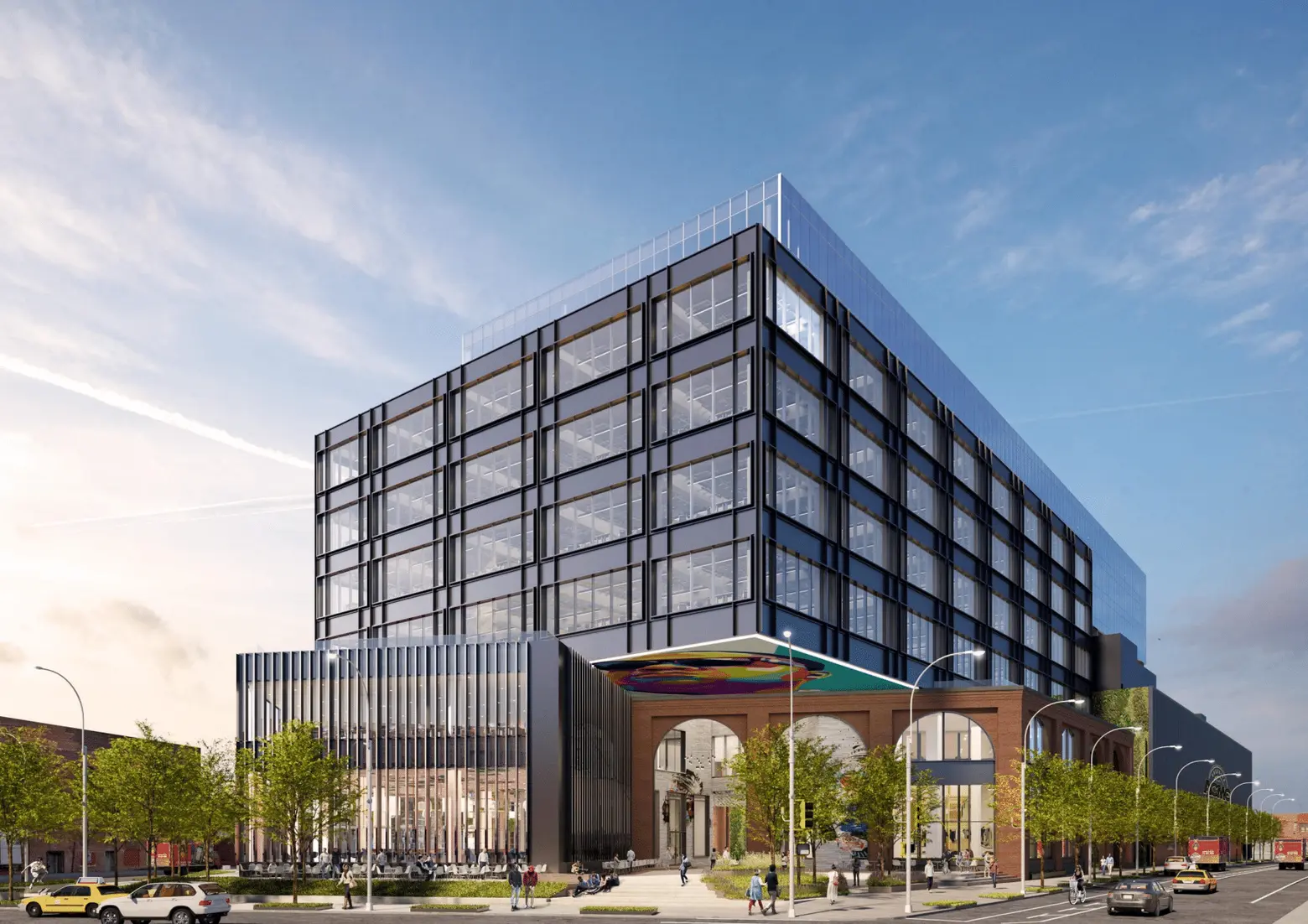 New mixed-use development model that includes Acme's manufacturing headquarters as well as space for additional compatible commercial uses. Credit: Gensler
Acme's roots in Brooklyn date back to 1906 when Harry Brownstein first started selling smoked fish from a horse-drawn wagon. The company has operated out of its facilities at 30 Gem Street since the 1950s but has been recently looking to expand and modernize. Acme partnered with Rubenstein to offset some of the costs of expanding in Brooklyn.
"The continued success and authenticity of our brand depends on ACME staying in Brooklyn," Adam Caslow, Co-CEO of ACME Smoked Fish, said. "Manufacturing in Brooklyn has become more expensive and complicated in recent decades, but our proposal for expanding our headquarters with additional commercial uses to offset those costs represents a new approach to growing a business and protecting jobs inside New York City."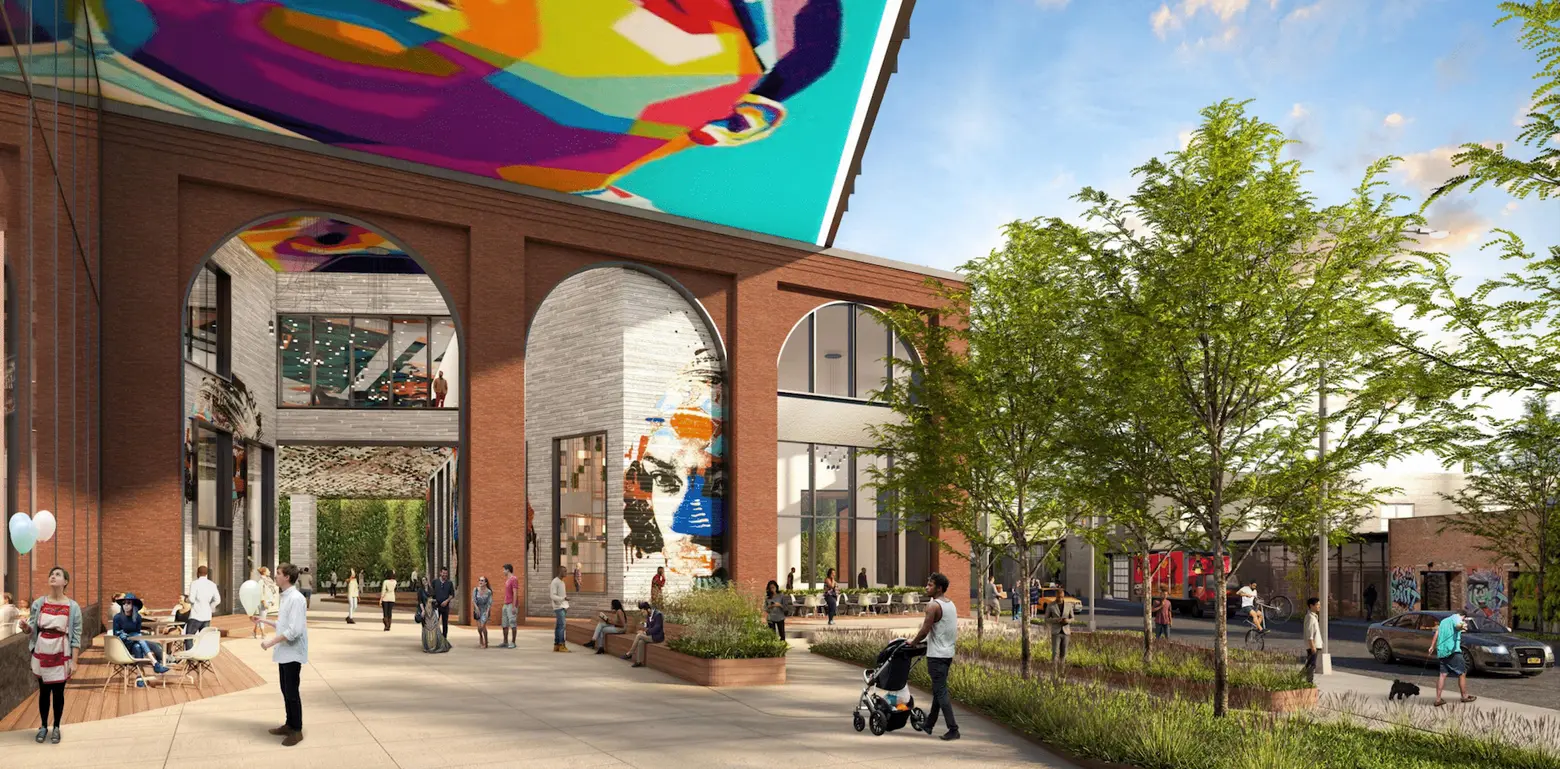 Open space plan included for Acme Smoked Fish's proposed new manufacturing headquarters in Greenpoint, Brooklyn. Credit: Gensler
The plan involves constructing a mixed-use development that will be nine stories at its highest point. Acme's new four-story manufacturing space will measure about 95,299 square feet, roughly 30,000 more square footage than its existing site. The project encompasses the factory's current facility and another block bounded by Gem Street, Wythe Avenue, Banker Street, and Meserole Avenue.
The proposal also calls for 580,000 square feet of office and commercial space, ground floor retail, parking, and a pedestrian plaza. As Brooklyn Paper reported, members of Community Board 1's Land Use Committee said they were happy the family-owned company would remain in Brooklyn, but some worried about the scale of the project.
"Even though from the street around this building, the building may not have the sense of this nine-story building above you, but from the Greenpoint Historic District, three blocks away, you're going to really feel this building," Trina McKeever, committee co-chair, said during last month's meeting, according to Brooklyn Paper.
But Rubenstein Partners argued the development will not be out of scale since 25 Kent Avenue, which Rubenstein developed, is located just a few blocks away. When it opened last fall, 25 Kent became Williamsburg's first ground-up commercial office space in over 40 years.
"When investment and jobs are needed in New York City more than ever, a project like this signals that the City is open for business and that we are turning a corner in our recovery,"  Jeff Fronek, vice president and director of investments at Rubenstein Partners, said.
"Add to that the preservation of manufacturing space at the site, a partner in ACME that is so conscious of its role in the community, and we truly have the best and most innovative project to launch Greenpoint's economic recovery."
RELATED: 
All renderings courtesy of Gensler