Fire Island modern 'Pyramid House' with a creative past asks $6.5M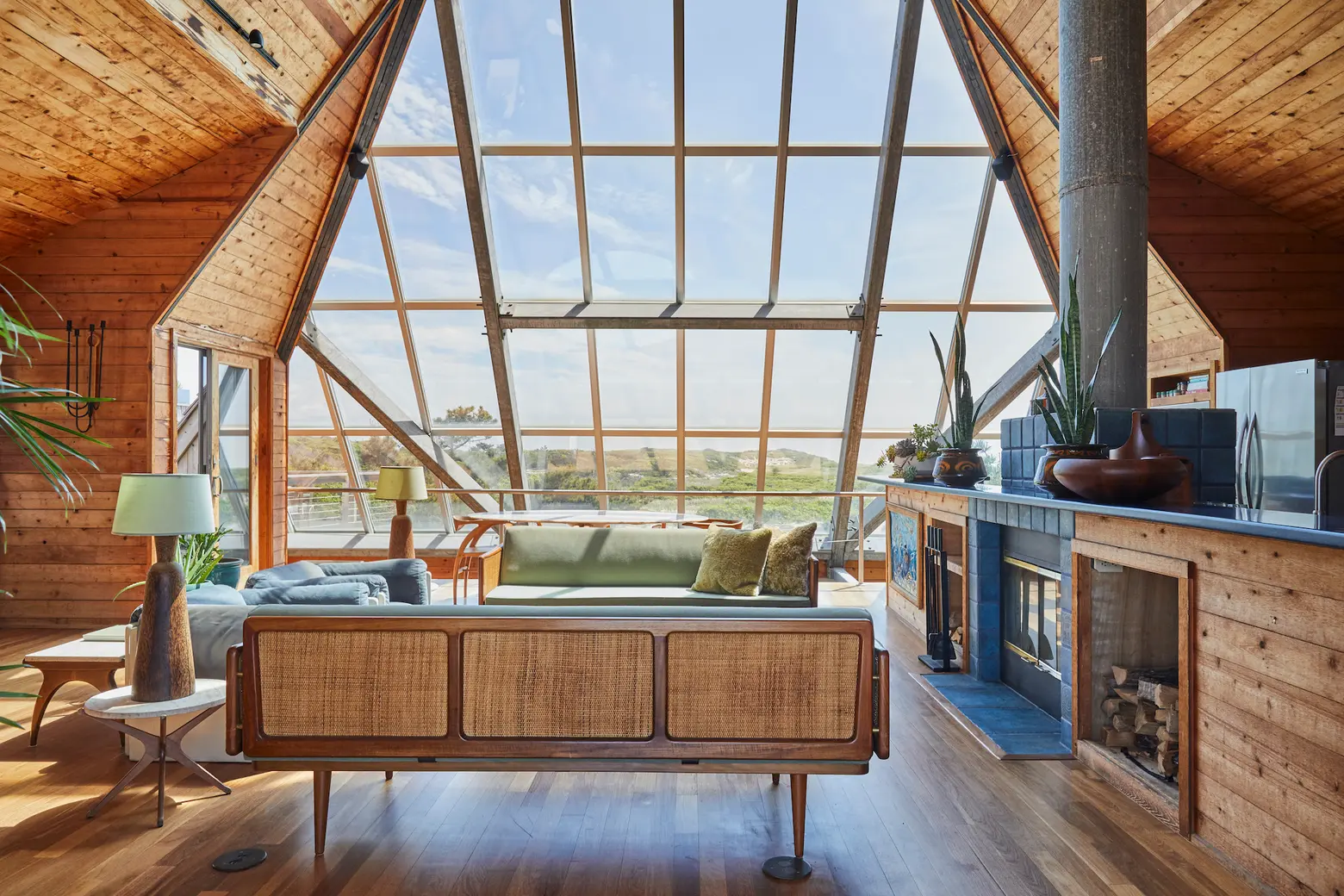 Photo credit: Genevieve Garruppo Photography
When the current owner of this distinctive home at 443 Sail Walk in the wild, windswept Fire Island Pines first saw it, the house reminded him of the I.M. Pei-designed pyramid at the Louvre, transported to the Atlantic shore. As the New York Times recently recounted, real estate agent Glenn Rice toured the house while visiting a friend, and subsequently purchased the mid-century wonder in 2018 for $1.6 million. After furnishing it with his personal collection of items from the 1960s and '70s–he's also a mid-mod furniture dealer–and adding $400k in upgrades, Rice is selling the house for $6.5 million.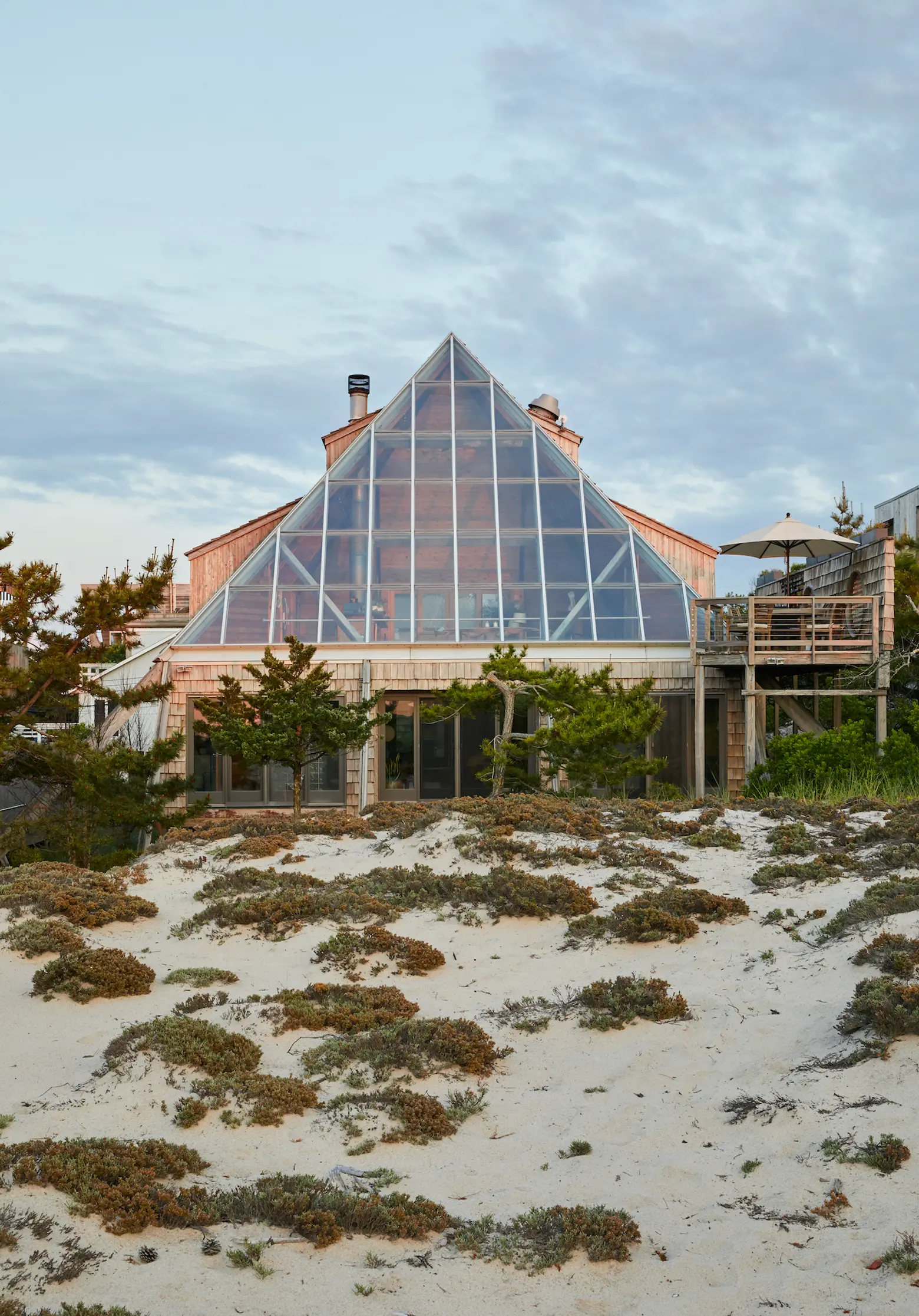 Built in 1961 for a nephew of J.P. Morgan by Argentinian architect Julio Kaufman, the home has seen a procession of interesting owners that includes playwright and screenwriter Paul Rudnick and fashion and costume designer Jeff Mahshie, who sold the home to its current owner.
Unlike many Fire Island summer homes, the 2,200-square-foot, three-bedroom house has been winterized for year-round living. Multiple terraces offer views of the surrounding dunes of the protected Fire Island National Seashore and the Atlantic Ocean.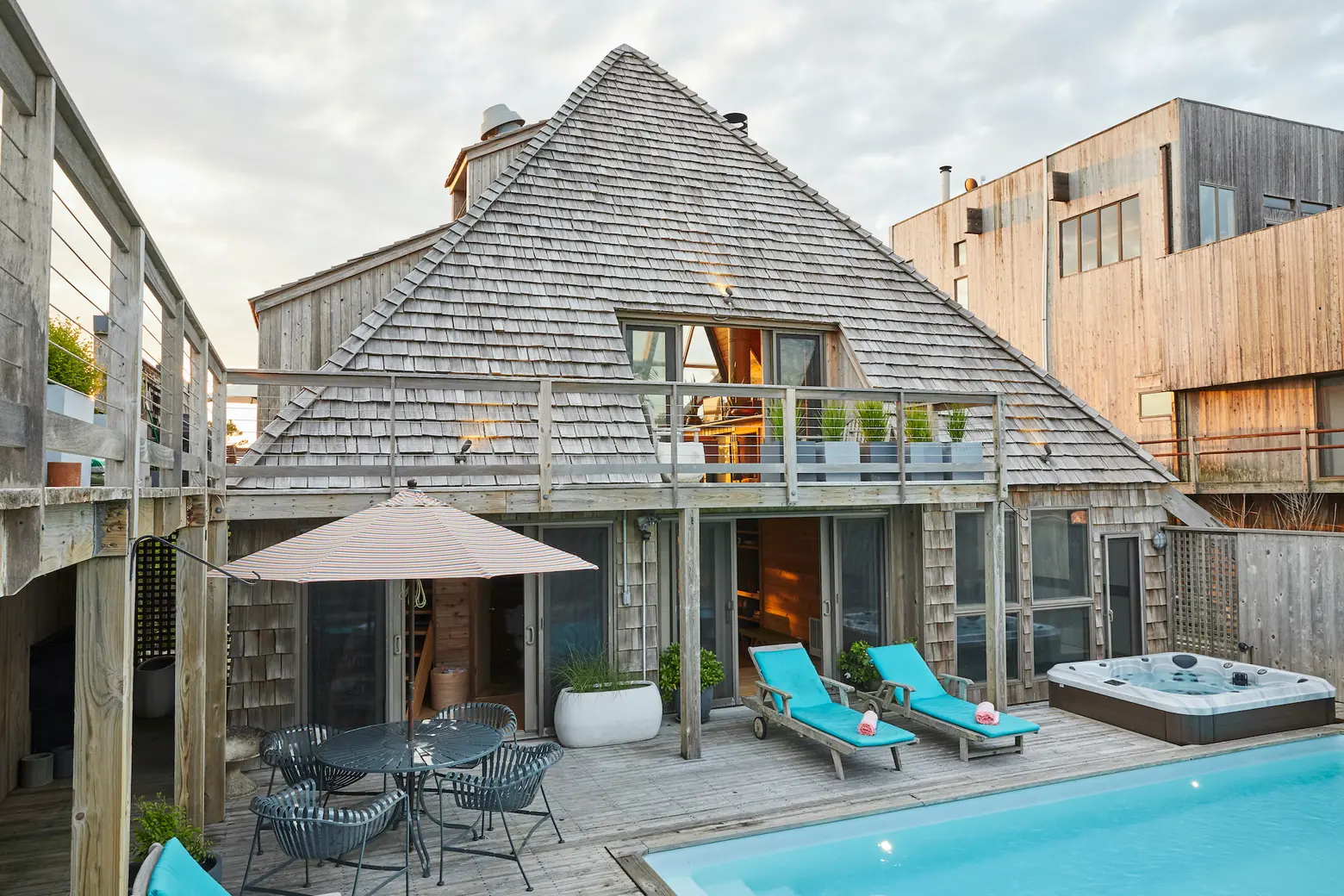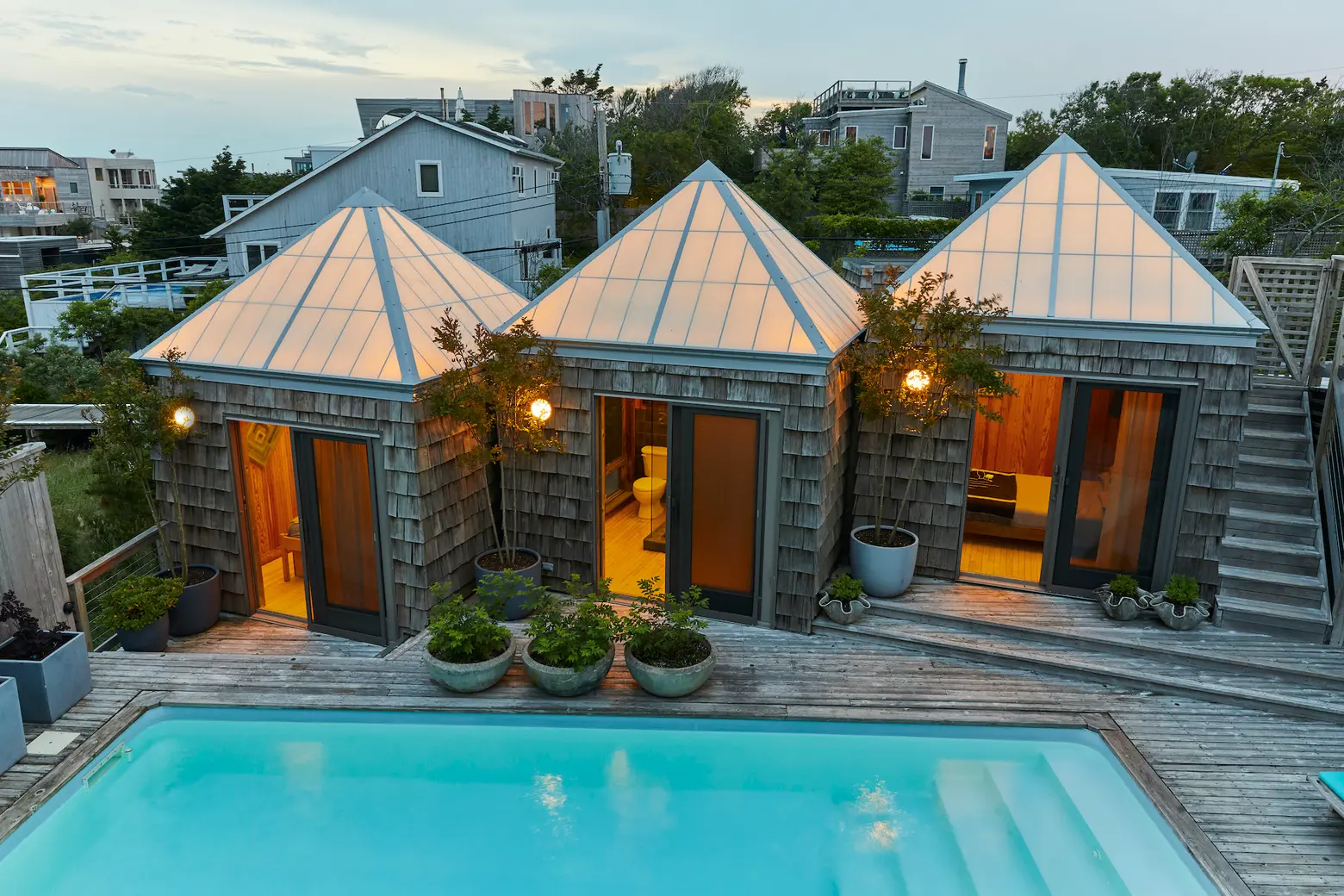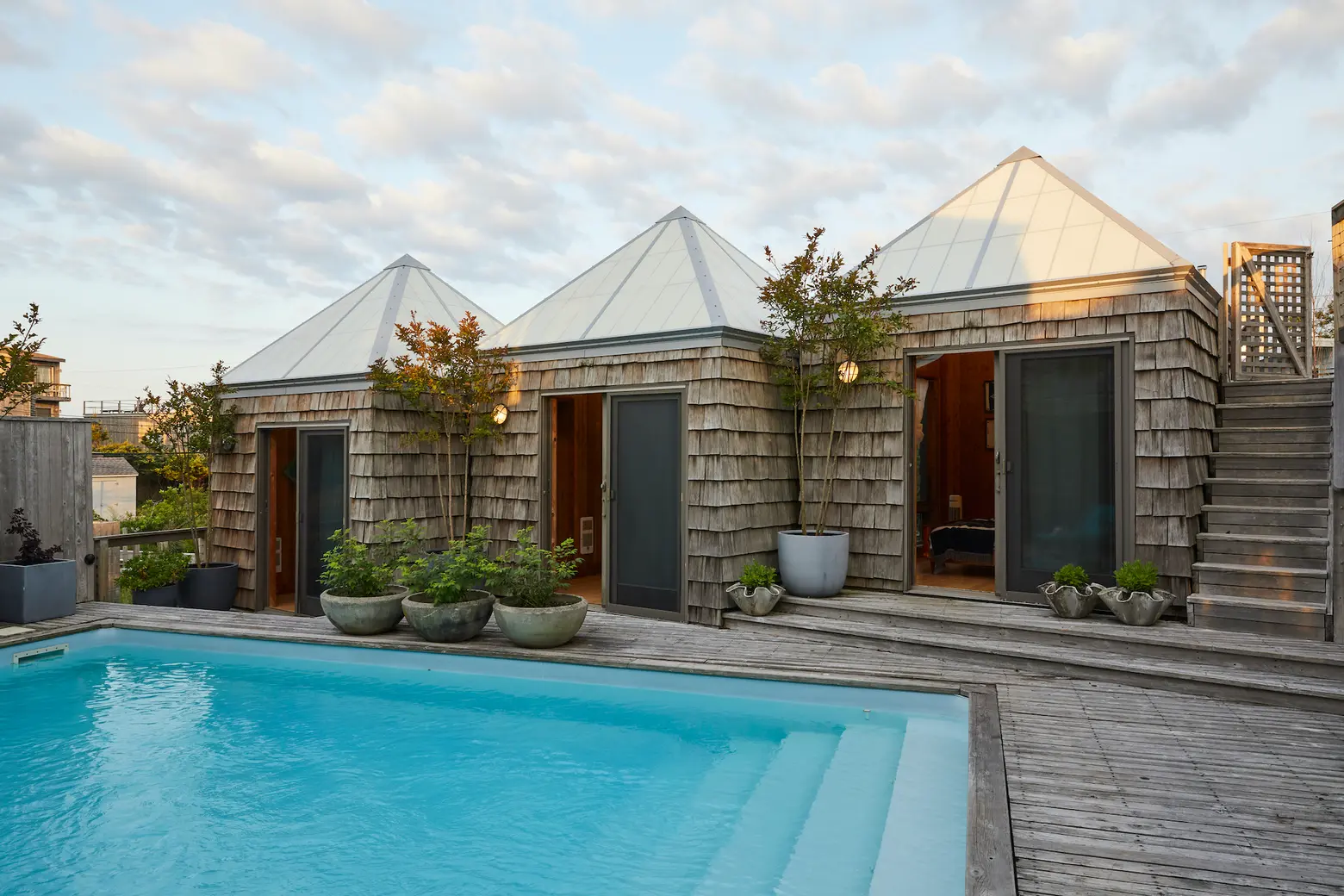 Each owner has added increasingly fabulous features to the beachside retreat, including the glass-clad great room, added by architect Hal Hayes in 2006 along with a pool, hot tub, and poolside guest quarters in the form of three cabin-like smaller pyramids.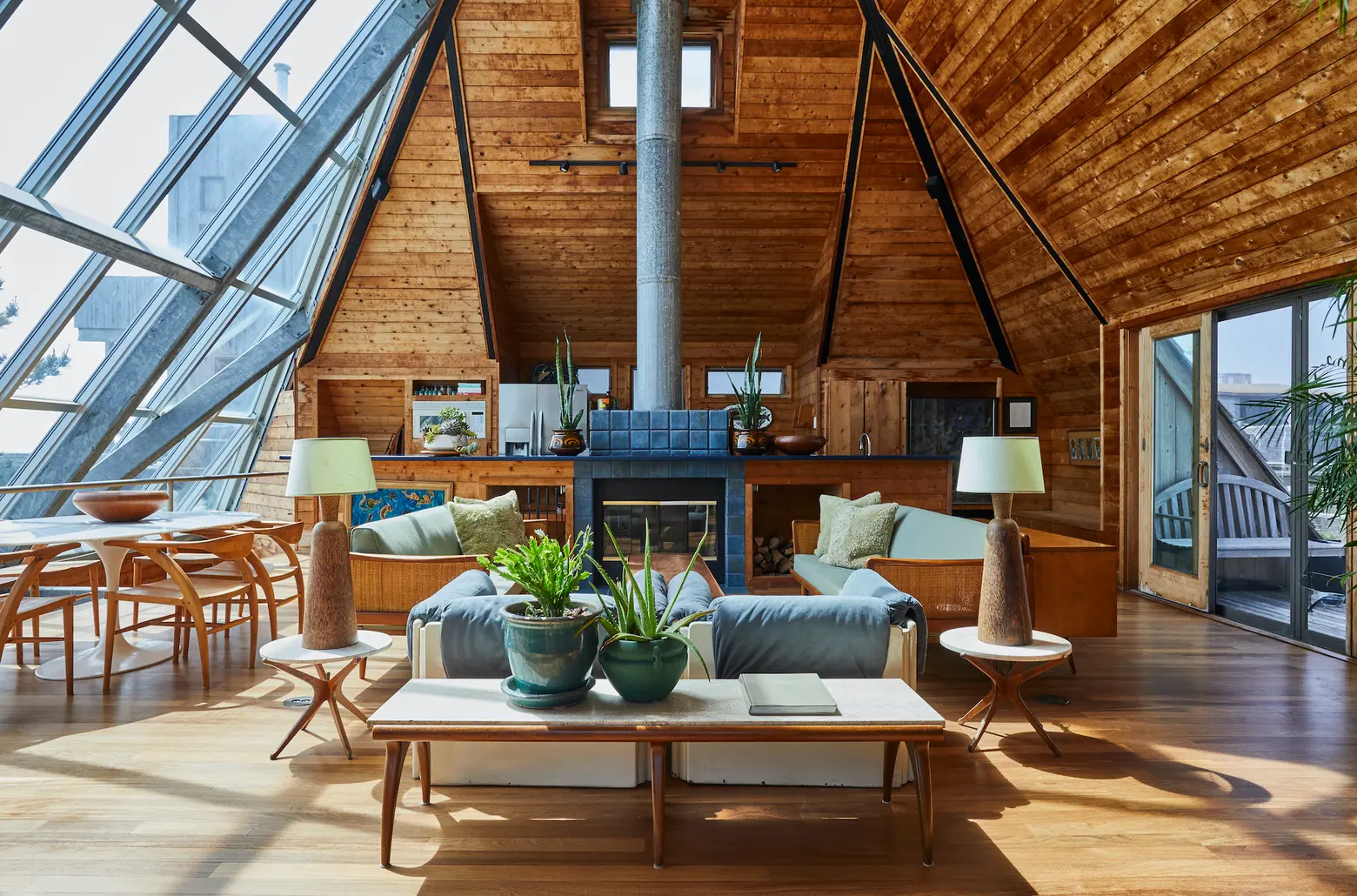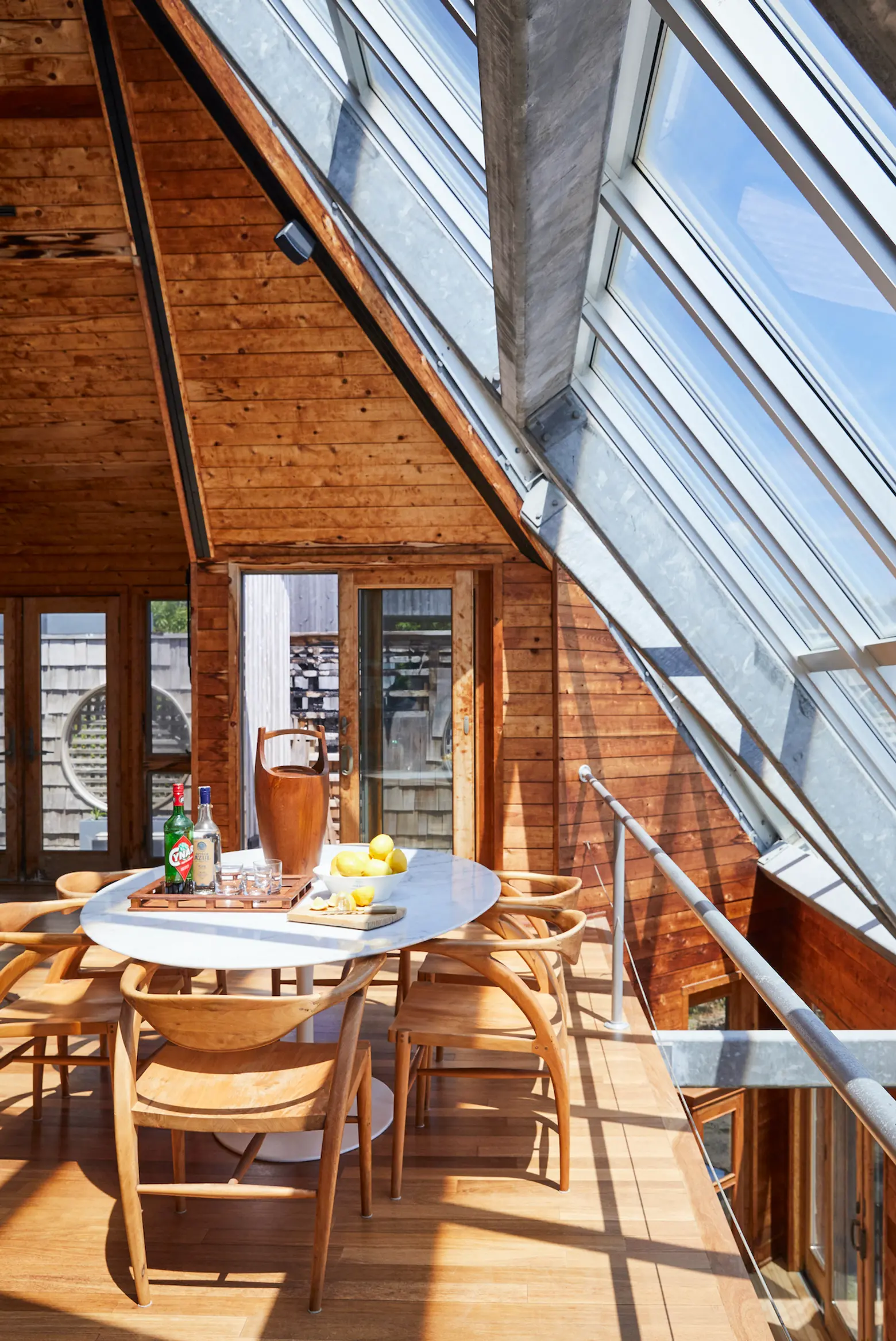 The great room is framed by a soaring ceiling and wall of glass. Occupying this space are the living room, kitchen, and dining areas. All overlook the Fire Island National Seashore. Like the furniture? The house is being sold fully furnished with carefully selected pieces from the same vintage.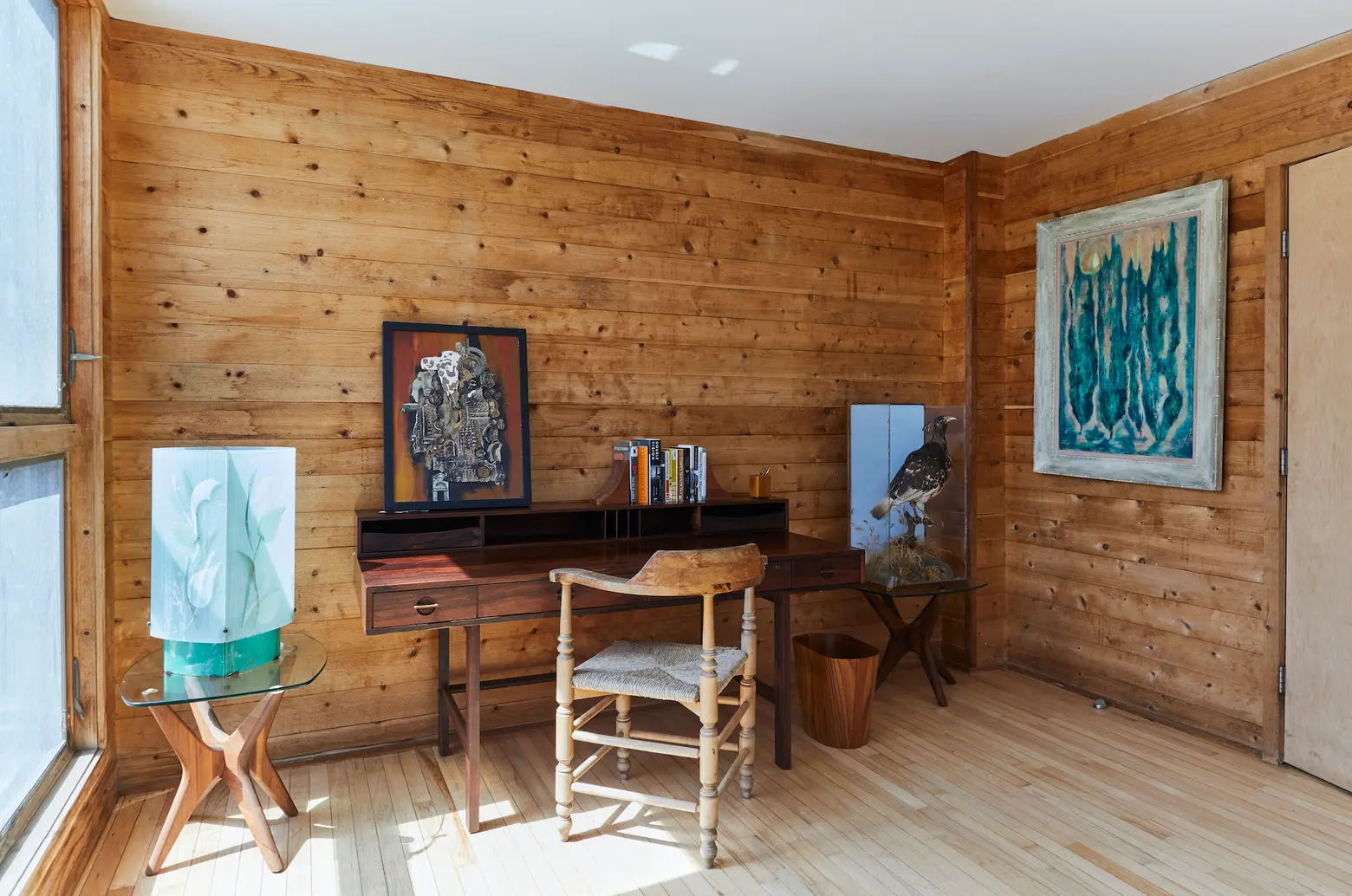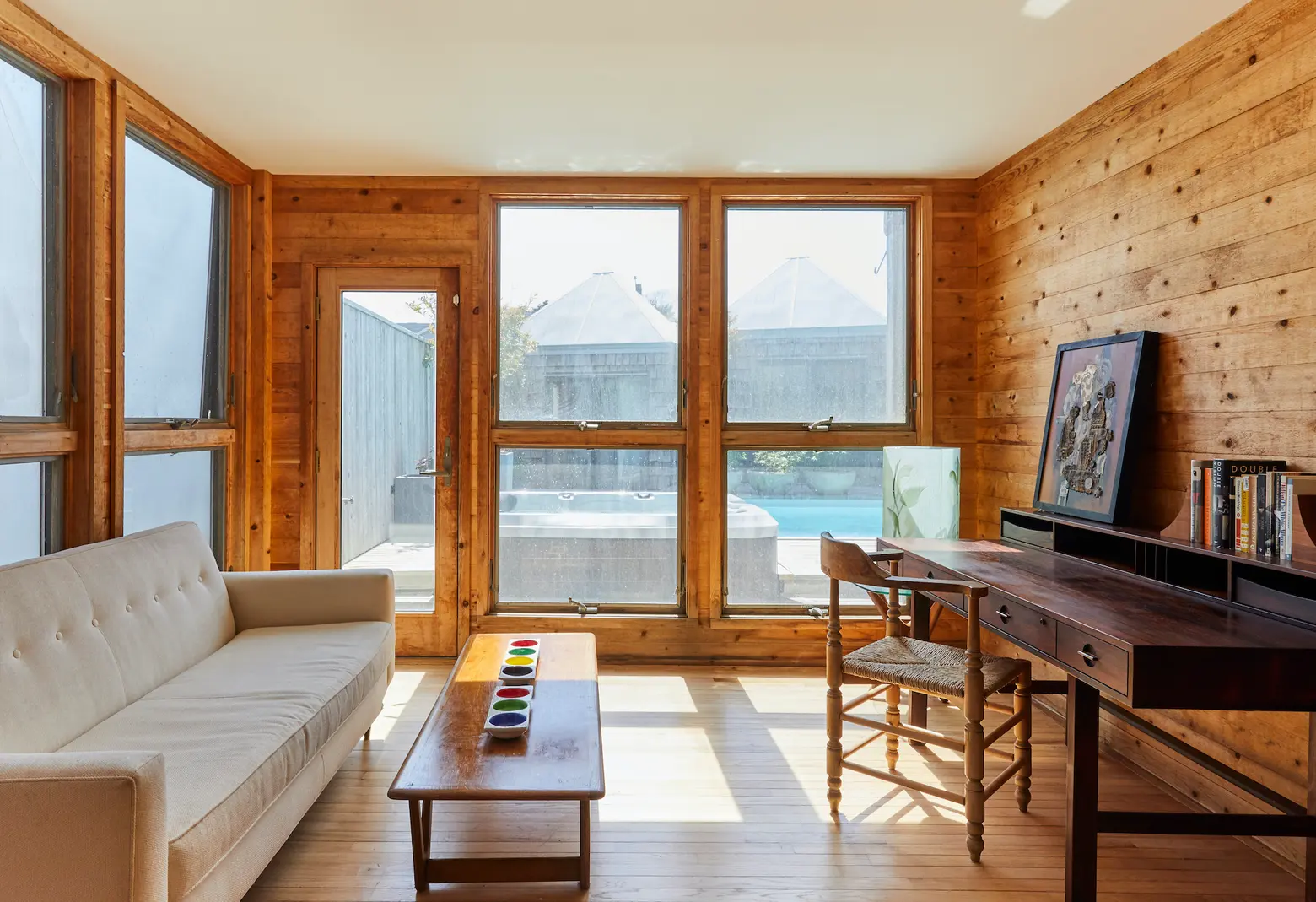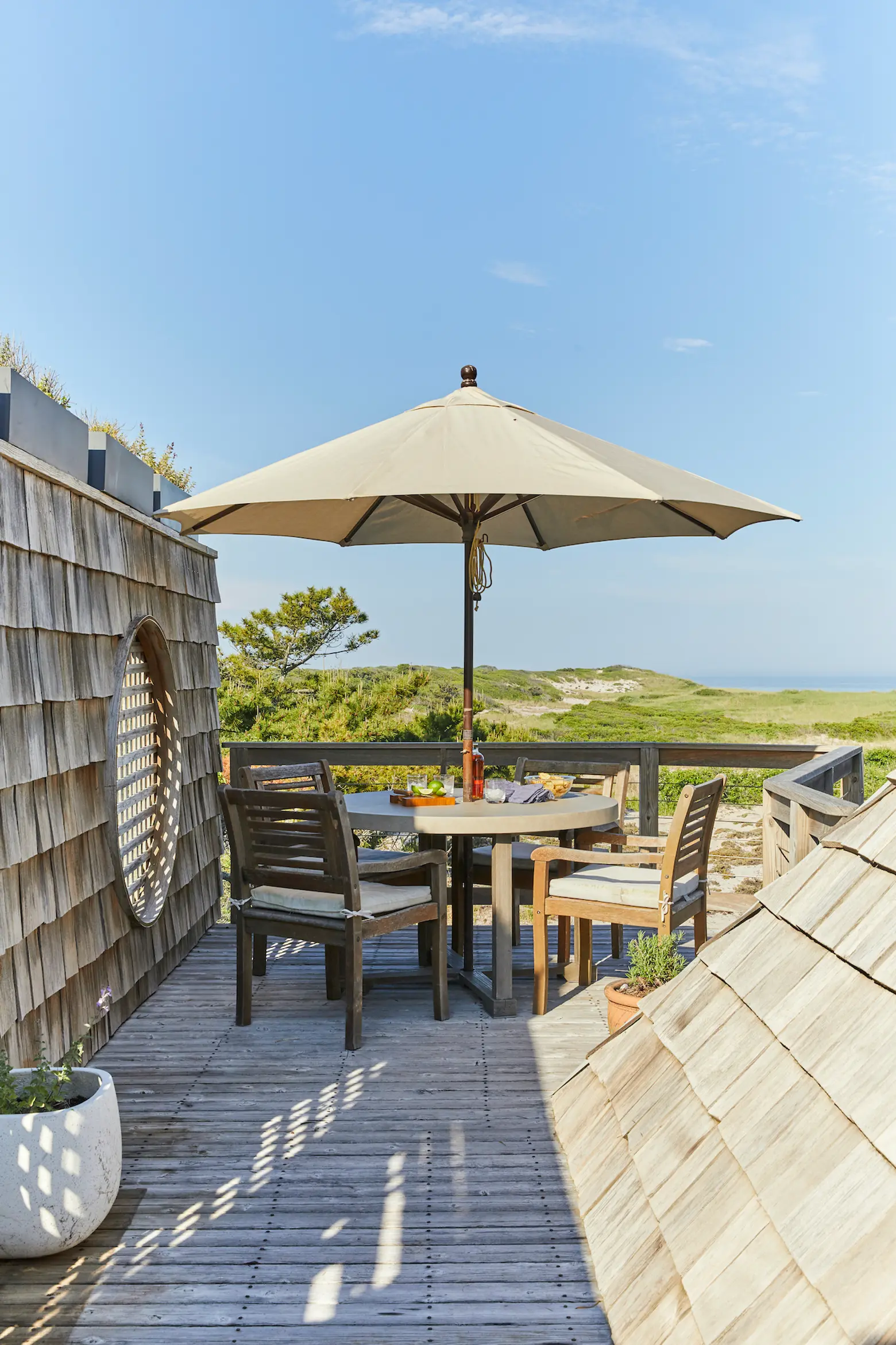 Decks and work areas interspersed throughout offer privacy, entertaining space, and room to relax.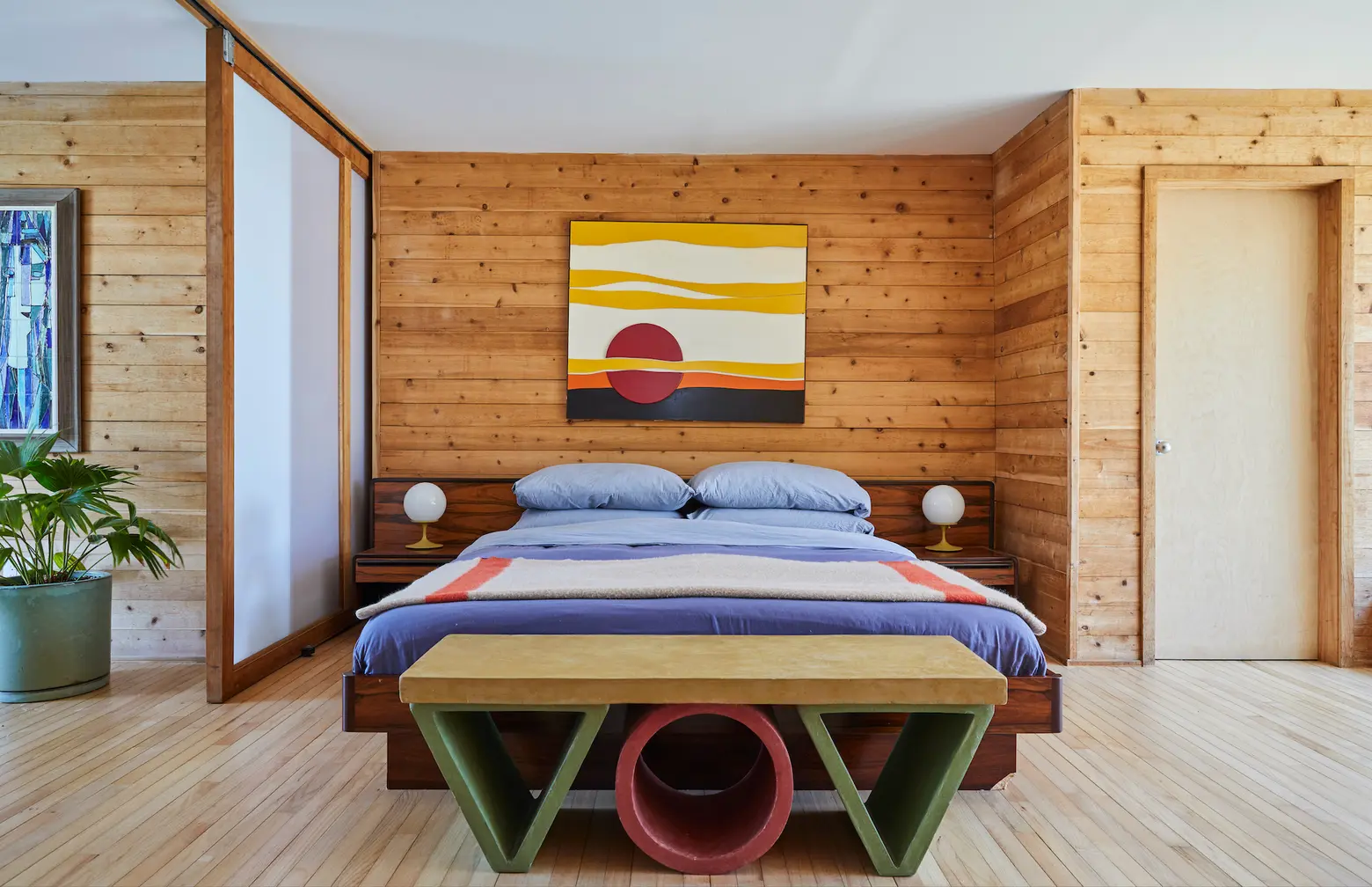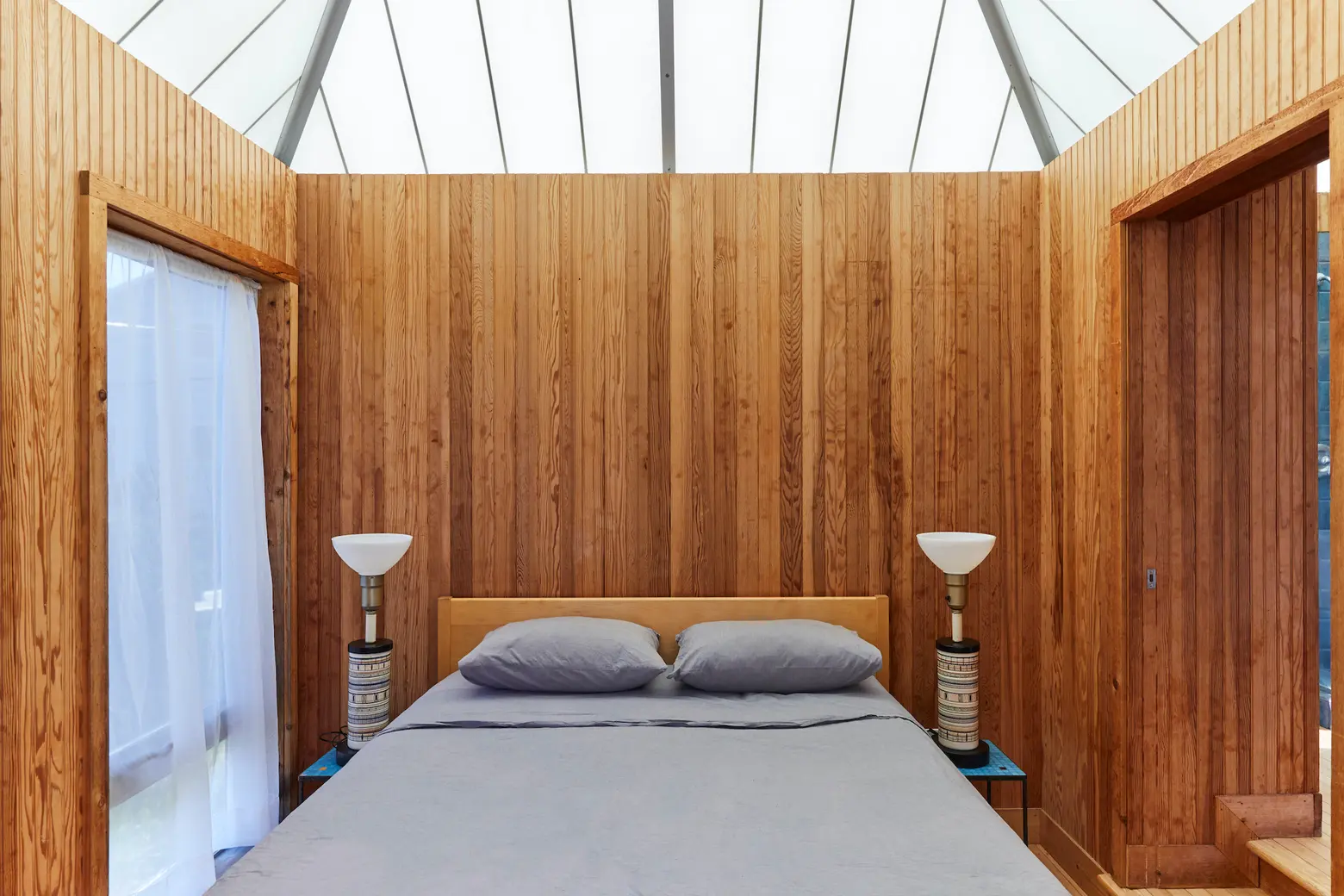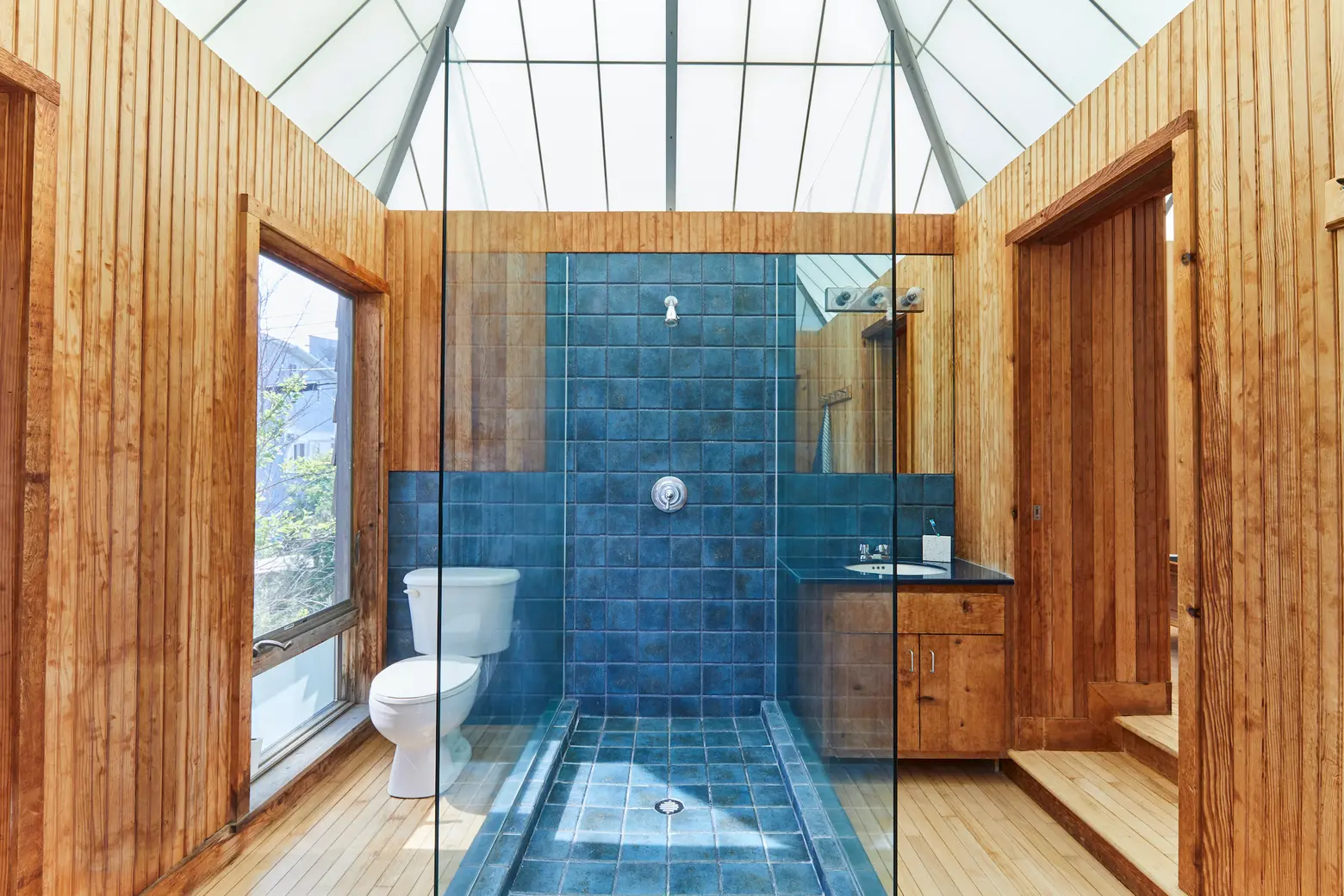 A spacious primary suite overlooking the dunes and the pool deck includes a dressing room, a large bathroom, and a private study. The unique guest cabana consists of two bedrooms with a bathroom in between, adding significantly to the property's income potential.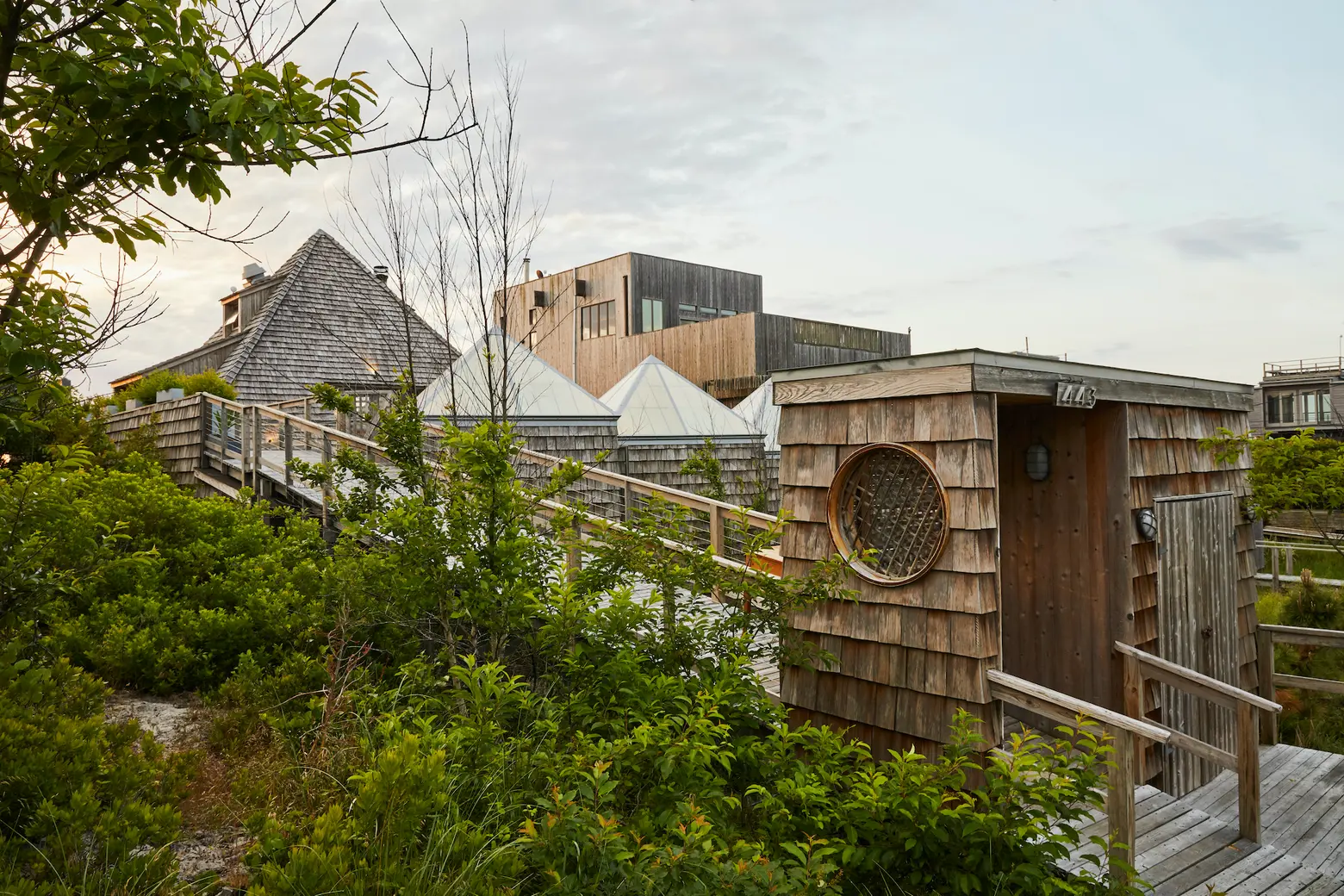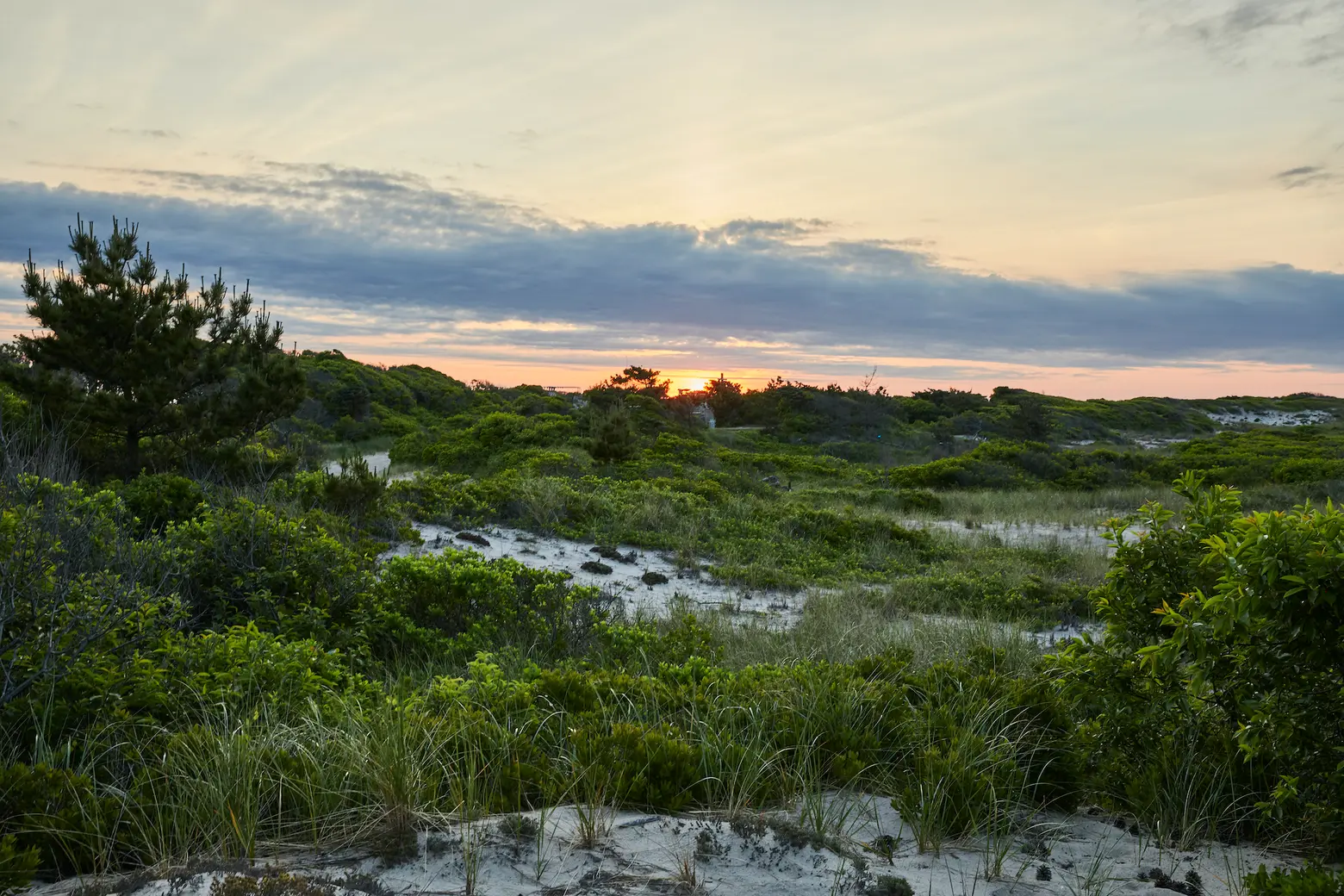 In its most recent renovation, the house received new mechanical systems and galvanized steel structural beams for a level of structural safety not often seen on Fire Island.
[Listing details: 443 Sail Walk by Glenn Rice of Brown Harris Stevens]
RELATED: 
Photo credit: Genevieve Garruppo Photography