$700K modern 'tree house' on Fire Island is a minimalist's dream summer getaway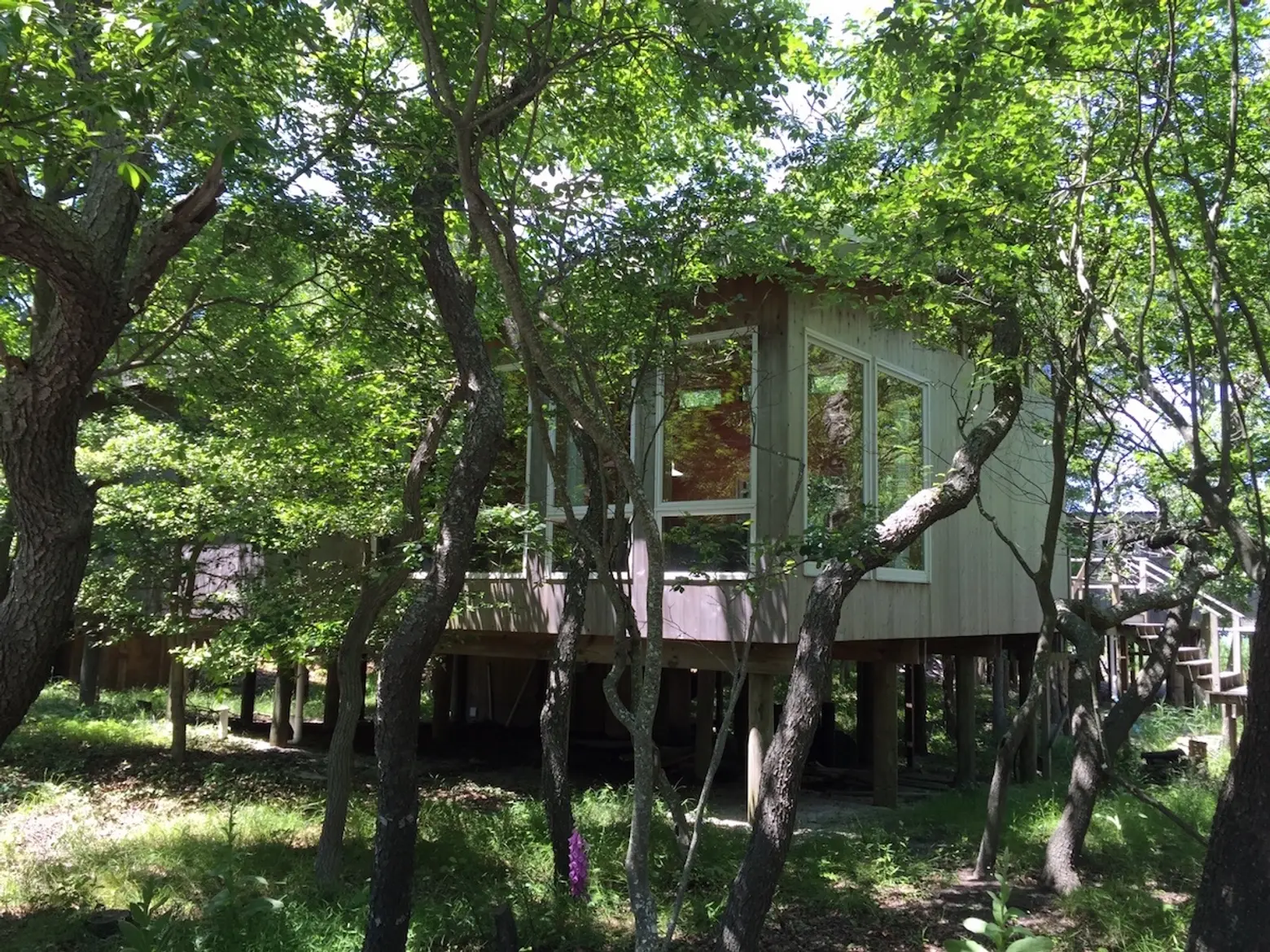 A long weekend that heralds the start of summer living is a good time to think about beach house possibilities. This thoughtfully-designed house at 10 First Walk in the in Davis Park area of Fire Island feels like an airy cabin or a more polished tree house–or a little bit of both (h/t Brick Underground). With three bedrooms and a well-appointed kitchen and dining area, and a location that's a block from the ocean, it's got just enough going on to keep things focused on enjoying your summer getaway.
The plywood-chic kitchen has that loft-meets-log-cabin look that's so popular right now. A bright white sink and faucet pop in contrast to the warm-toned wood, a giant island provides bar seating for the whole crew and there's lots of multi-purpose shelving. A row of windows near the ceiling brings in sunlight from above.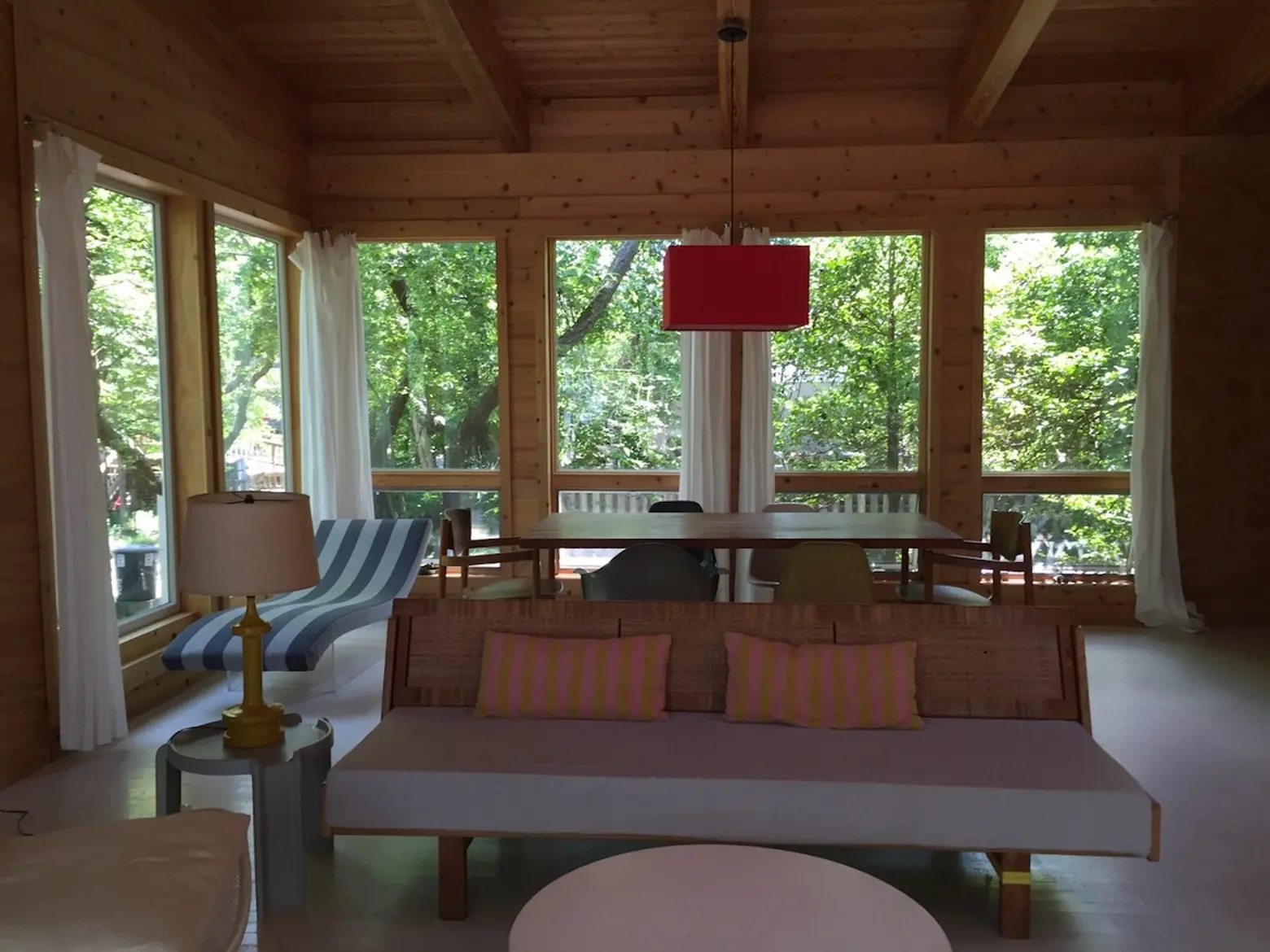 The home's living and dining areas are spacious and have the same wood-clad everything and simple, well-designed fixtures and furnishings.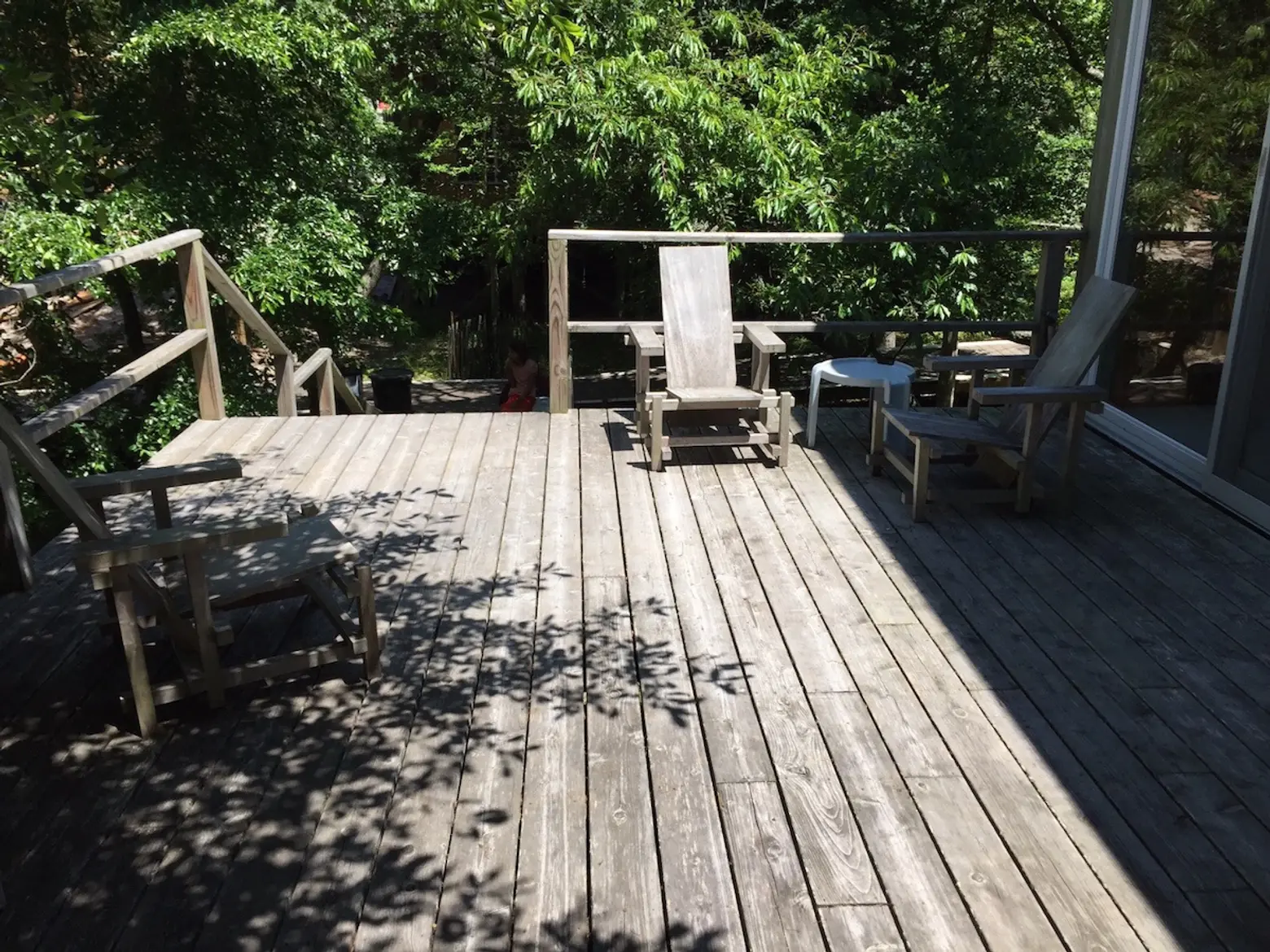 There's a deck with an outdoor shower that promises to be an all-day destination.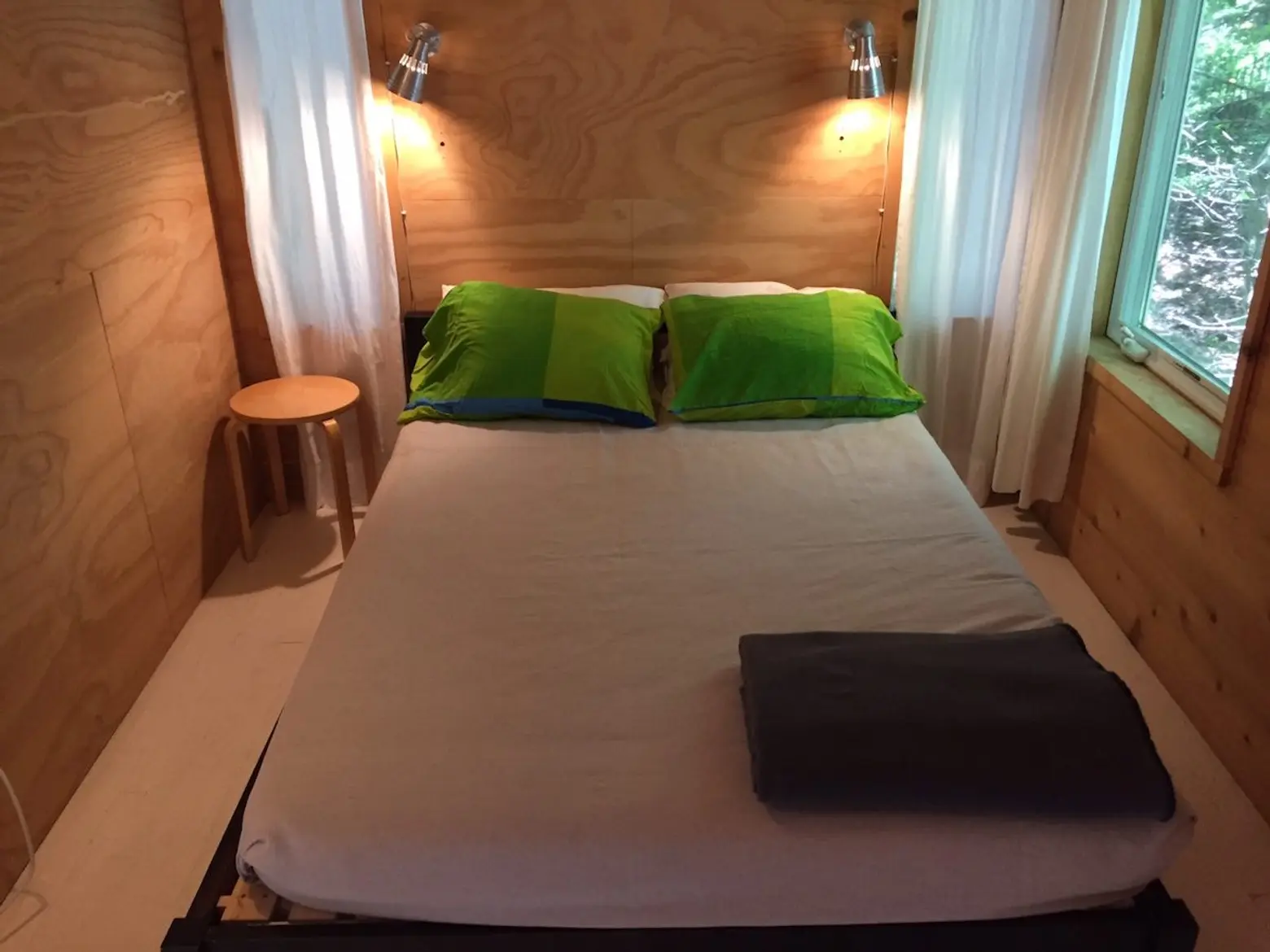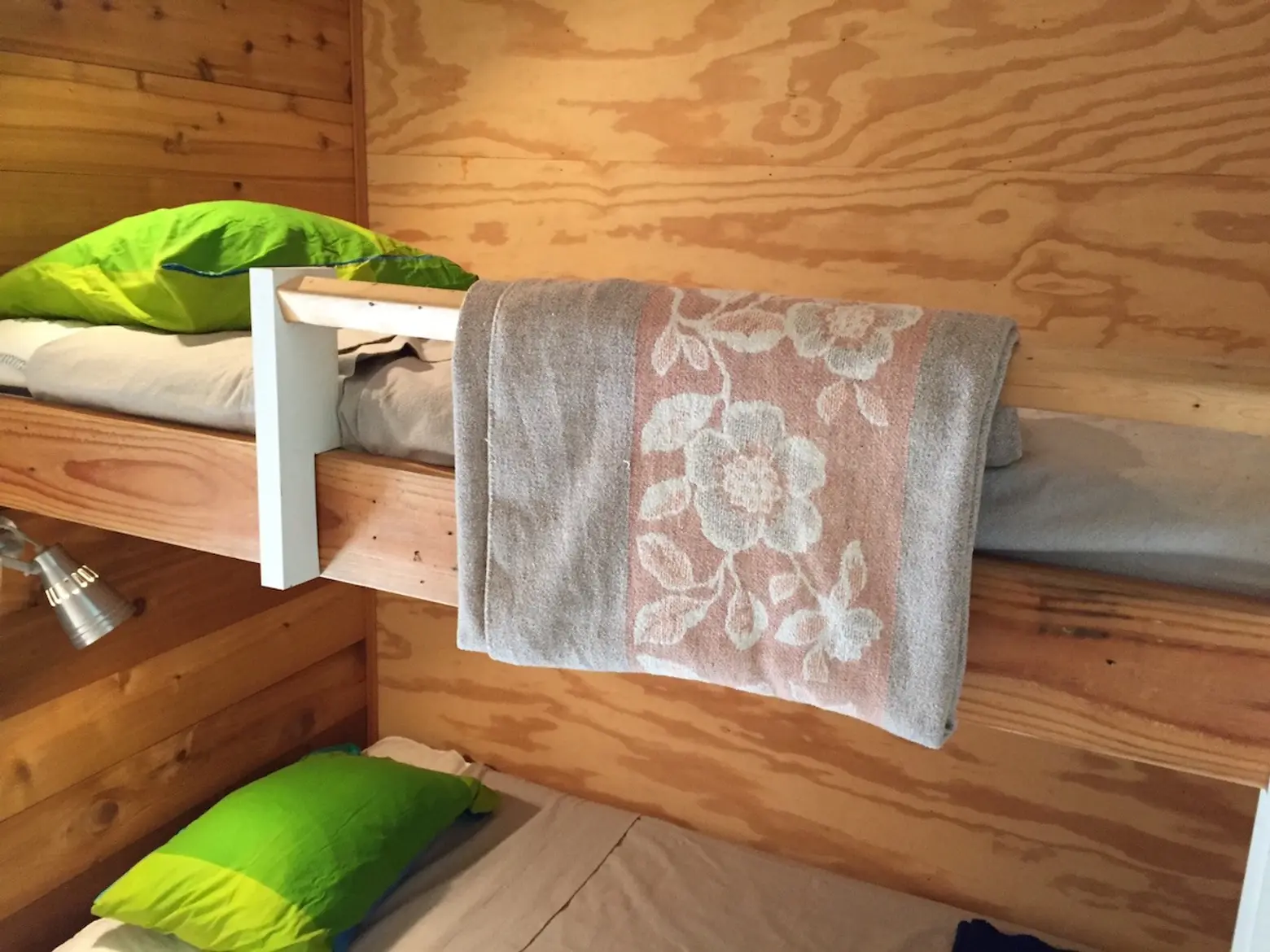 Bedrooms are small and cozy, with a pared-down cabin vibe.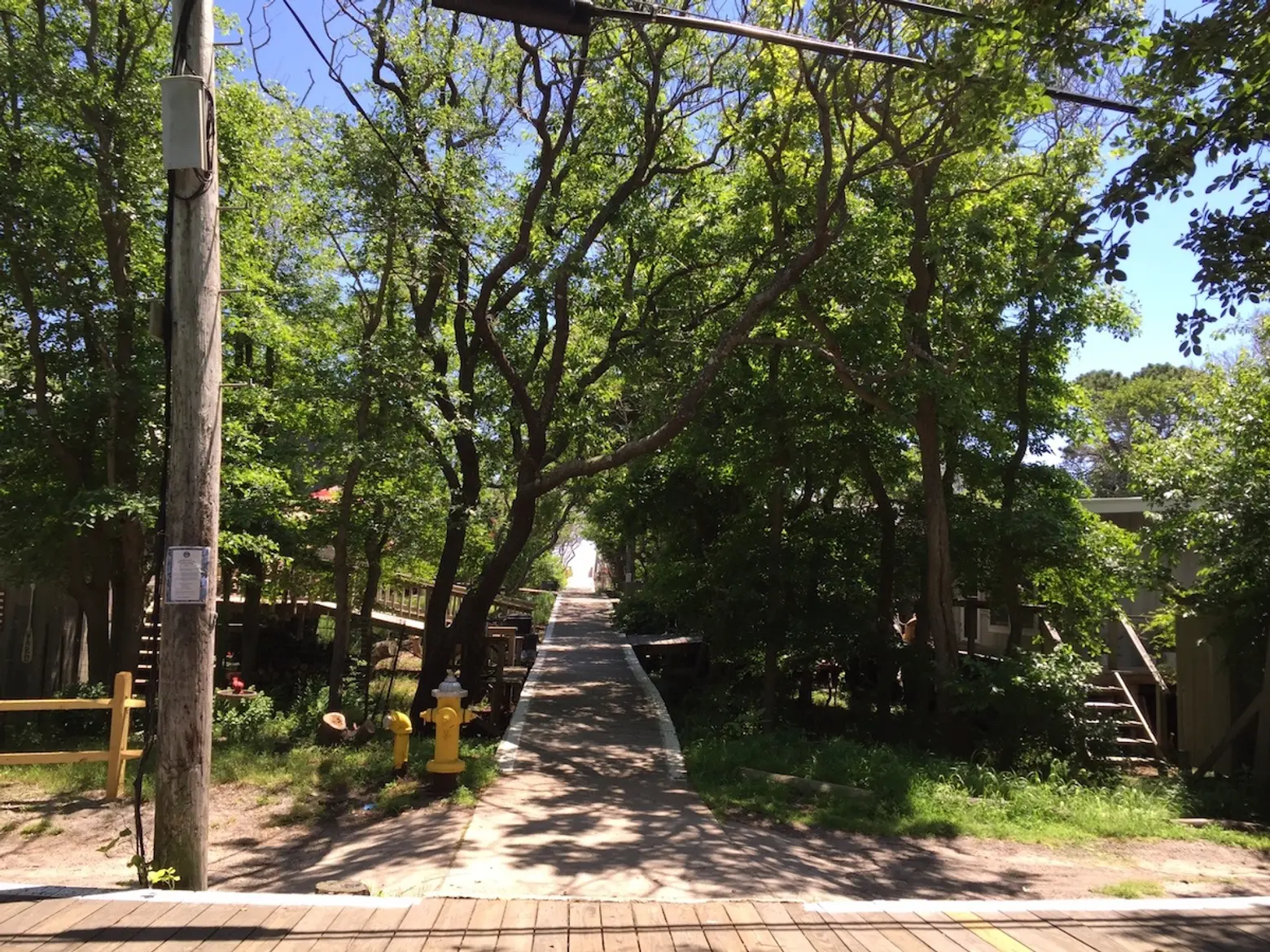 This summer home's beauty is in its simplicity–and, of course, the fact that it's a block from the ocean and bay.
[Via BrickUnderground]
[Listing: 10 First Walk by Allison Scollar for Keller Williams]
RELATED:
Images courtesy of Keller Williams.