Alexandra Angle Saves Fire Island Beach House From Demolition with Stunning Interiors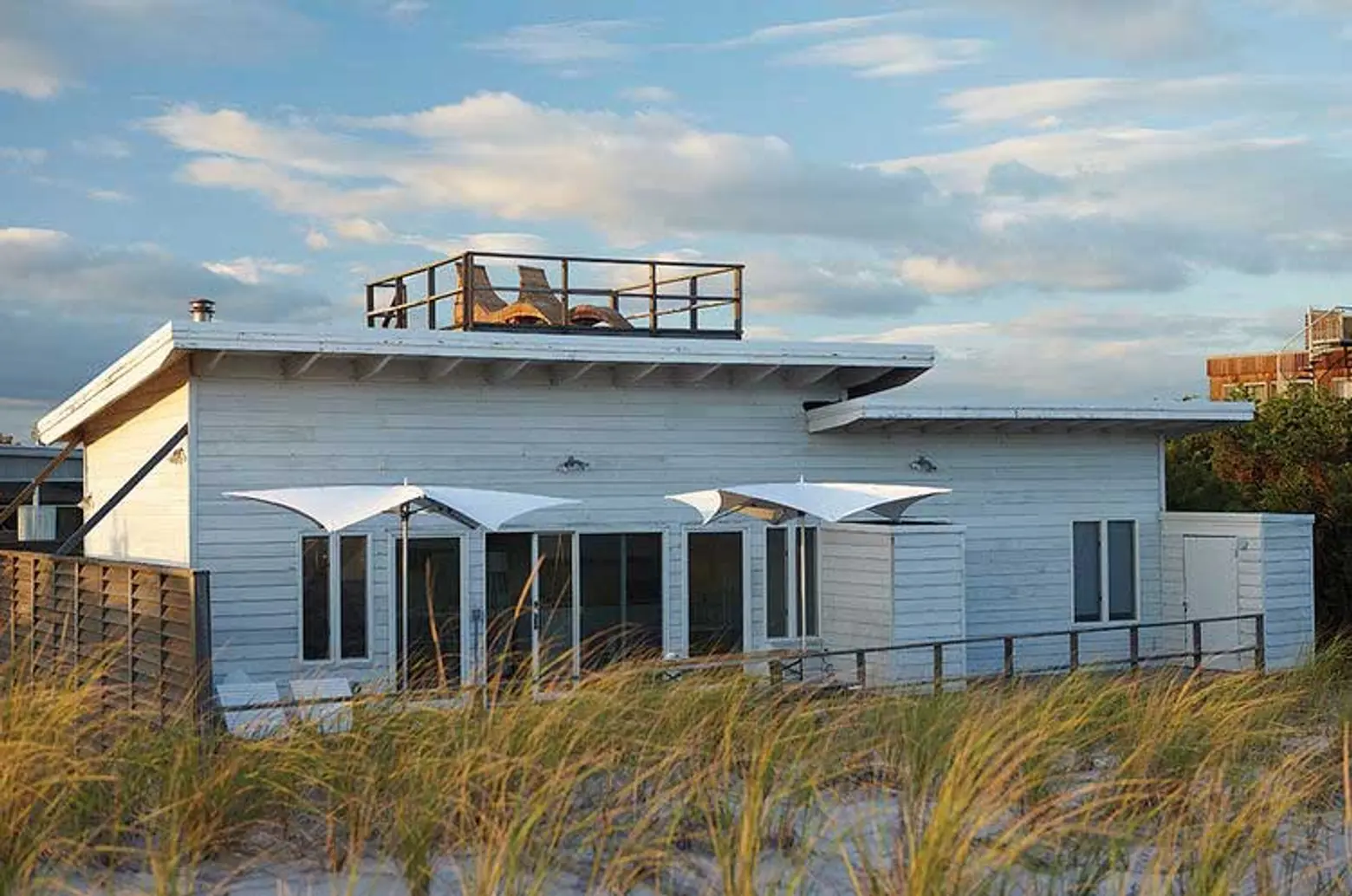 A few years ago, a young couple from the city—she's a real estate executive and he's a bond trader— were looking for a beach retreat on Fire Island, the place where he had spent his childhood summers. After an extensive search they settled for a basic wooden cabin that seemed a bit small and uninspiring, but had a stunning oceanfront location difficult to match. After fantasizing about the idea of making radical changes and even tearing it down to build a new bigger house, interior designer Alexandra Angle came to the rescue and saved the 1950s shelter from demolition using splashes of color, Liberty upholsteries, and classic modern pieces by Bertoia, Noguchi, and Kartell.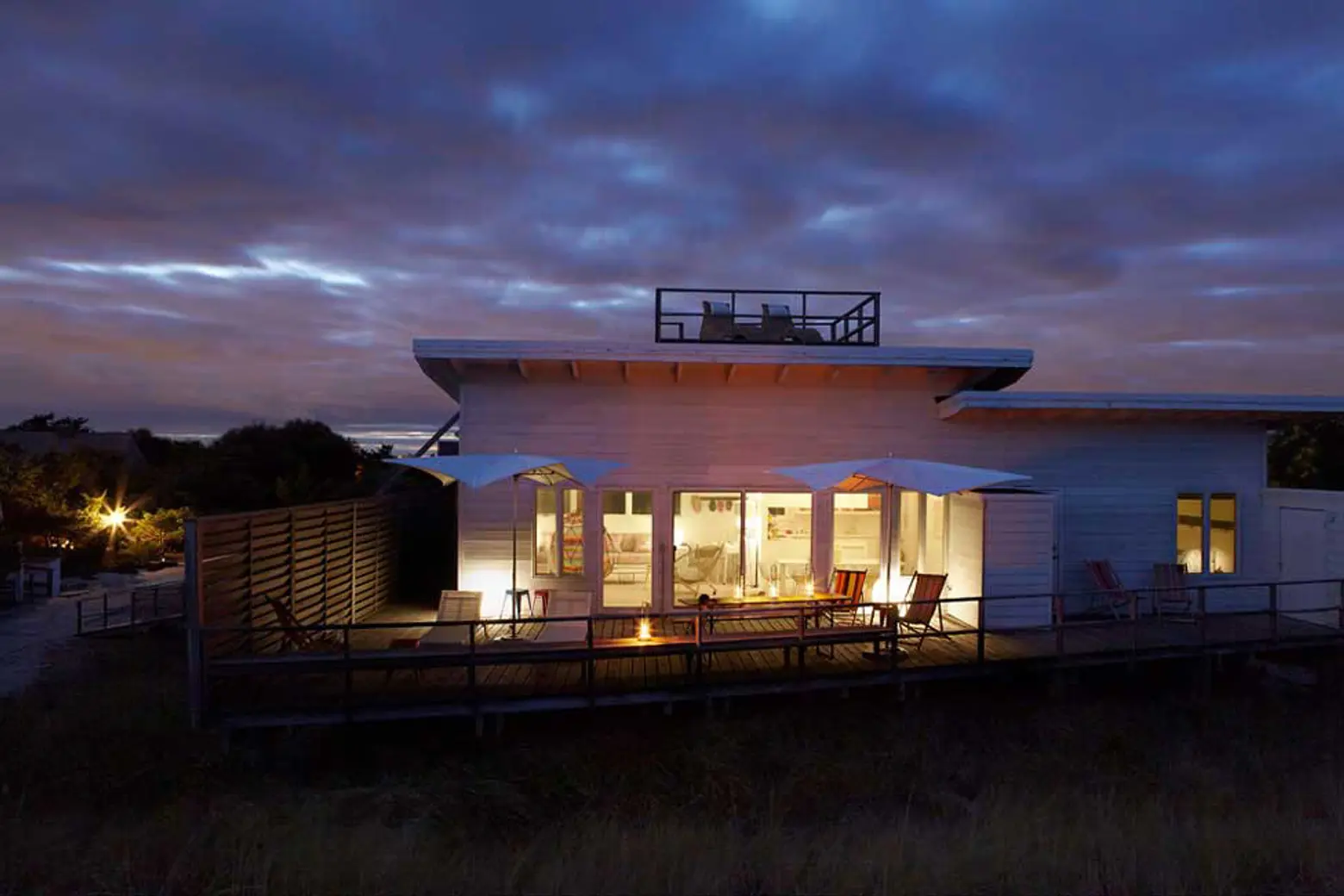 When the city couple found this vacation home on a narrow spit of land off the southern coast of Long Island, it was just like any old wooden cabin. Its 1,400 square feet didn't seem enough for them and their two sons, but the location and ocean views where exceptional. So after purchasing the cabin, they called up a interior designer and old friend Alexandra Angle, who had previously designed the duo's Manhattan and upstate dwellings, making the transformation of the new home seem like an easy task. But she needed to work fast.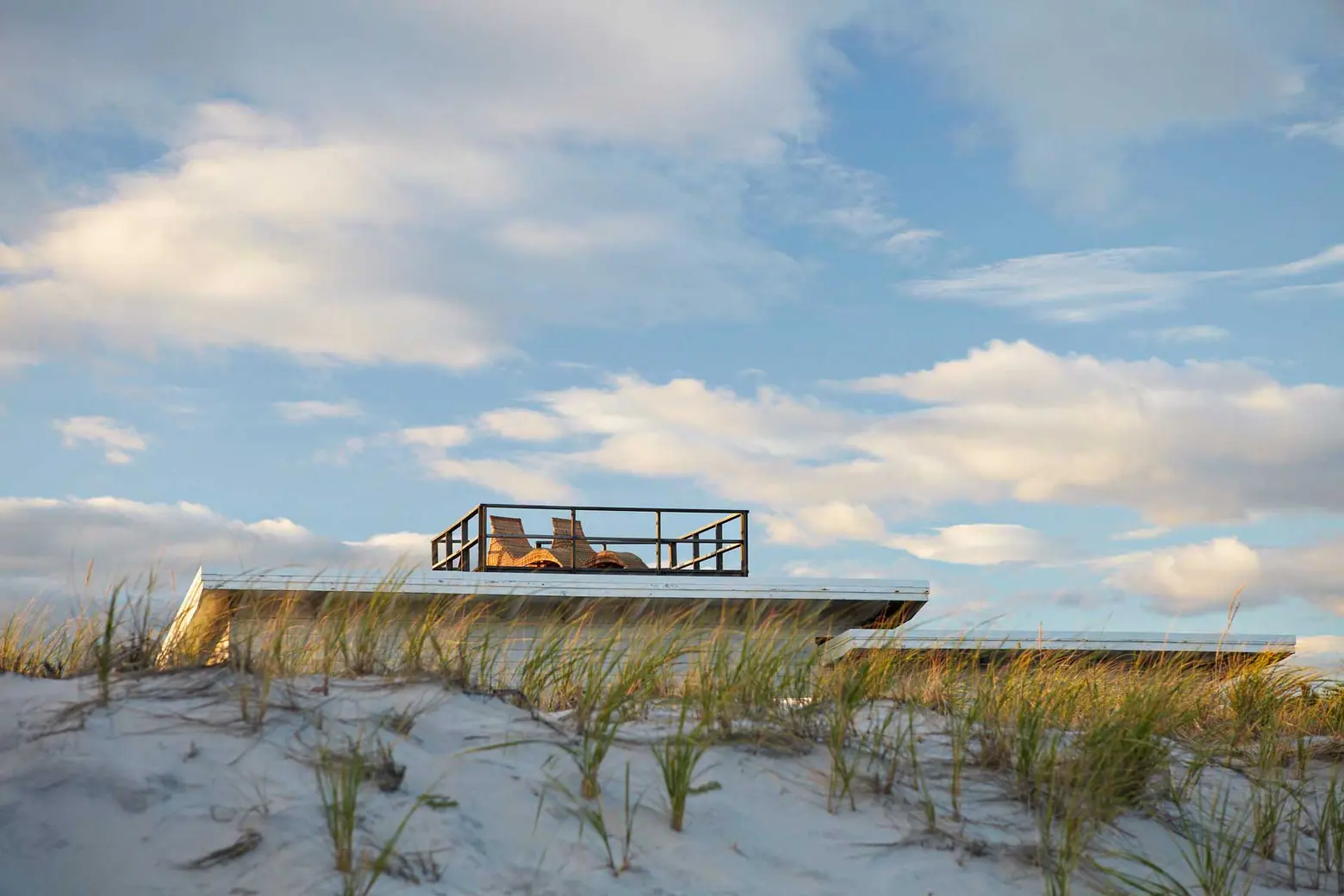 They bought the beach house in February and hoped to take advantage of the upcoming summer season, making a teardown and rebuilt impossible to achieve. Therefore, Angle opted for a complete renovation, which updated the beach house but didn't cost a fortune.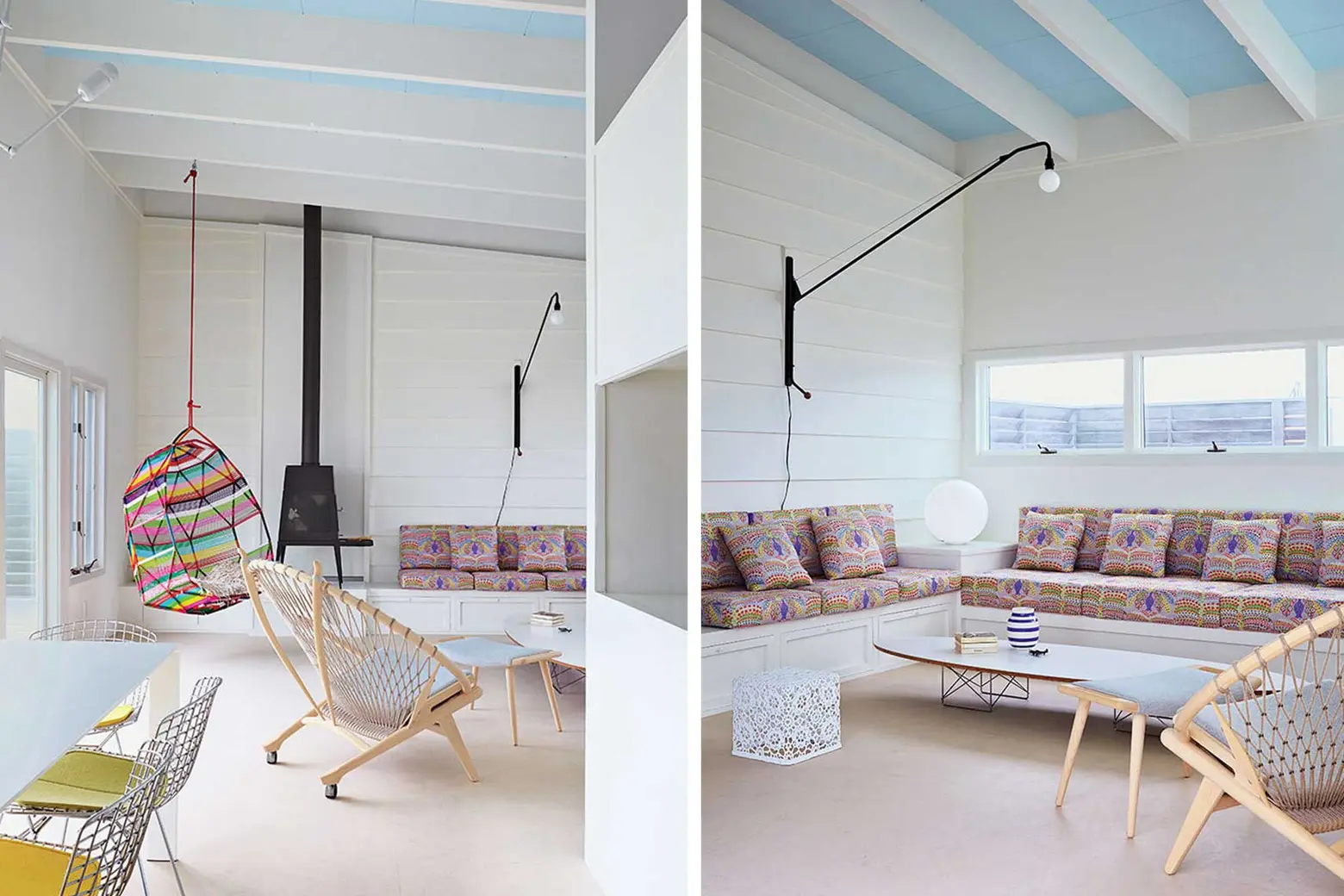 In just three months Angle turned the '50s retreat into a basic white canvas to which she added splashes of color, her trademark. She explains, "They wanted it really relaxed, relatively easy, and somewhat low-key."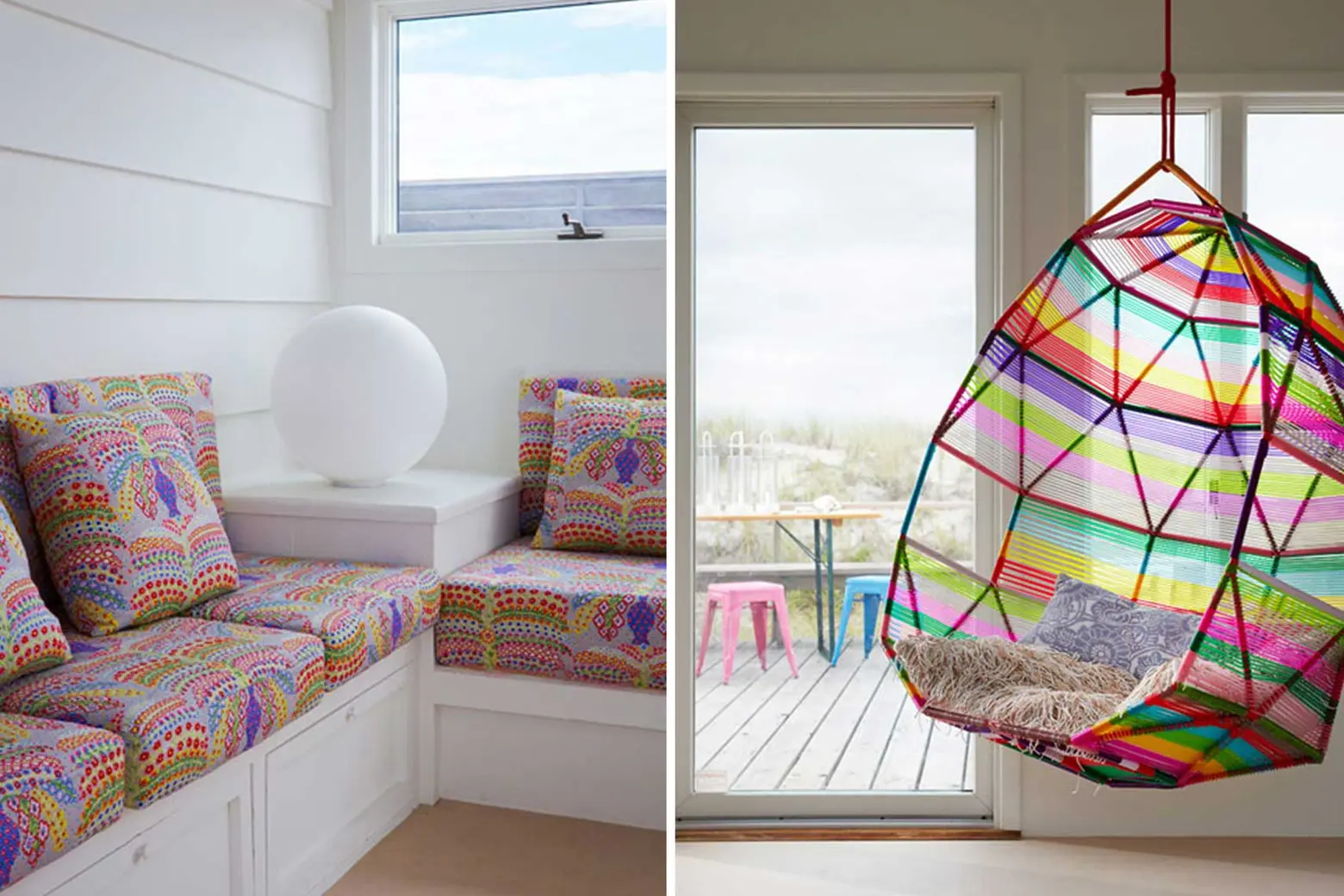 Within the main living area, floor-to-ceiling windows bring natural light in and frame sweeping ocean views. Arranged around that focal point, the original built-in banquettes were transformed with cheerful Liberty fabric. Other items in the front room include a wood-burning stove by Antonio Citterio and Toan Nguyen and Moroso's multicolored Tropicalia Cocoon swinging nest by Patricia Urquiola, which the kids adore.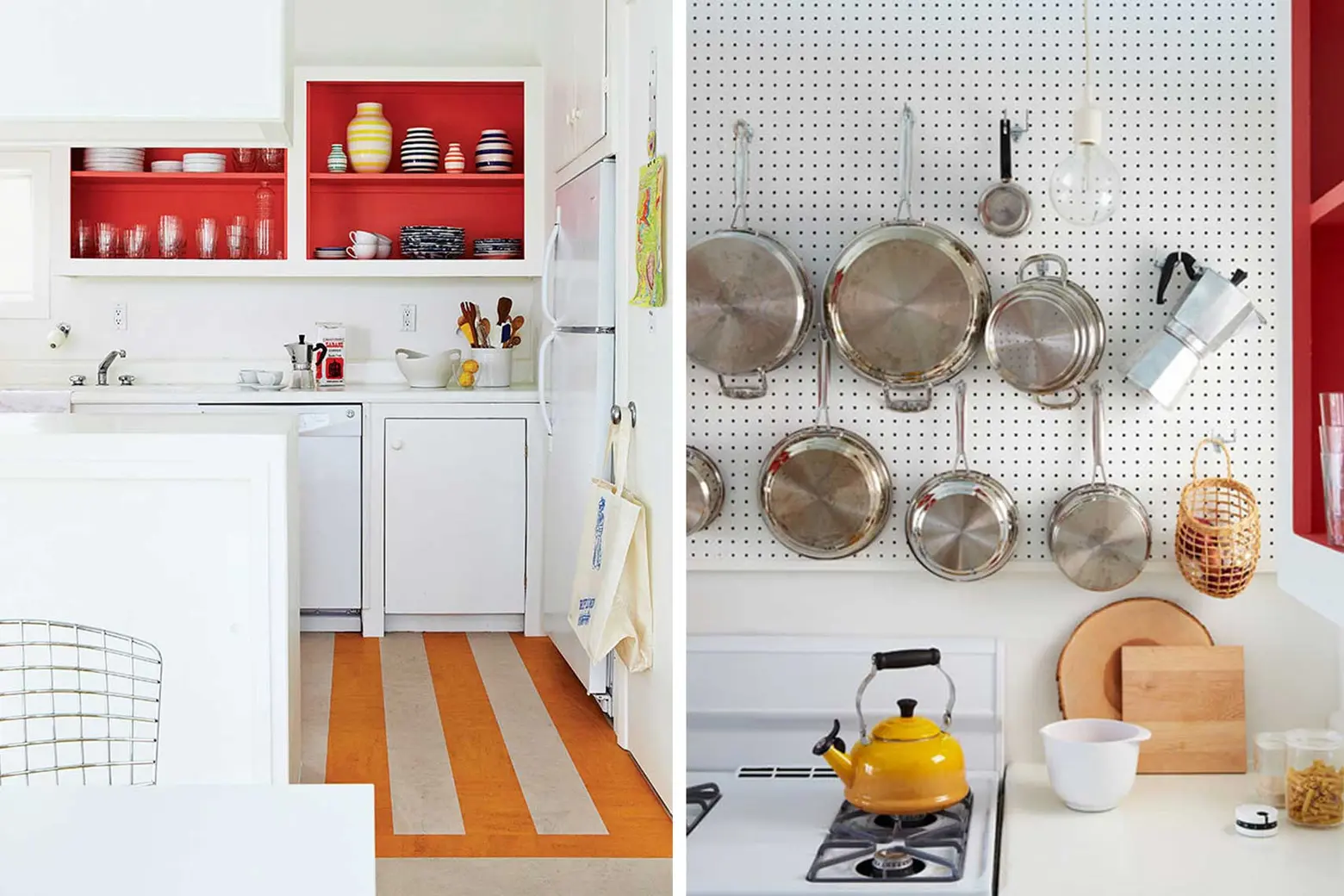 The classic Bertoia chairs around a Kartell table were the choice for dining, while the original kitchen cabinet doors were removed and interiors painted a startling red. The refrigerator, stove and countertop where replaced for new ones.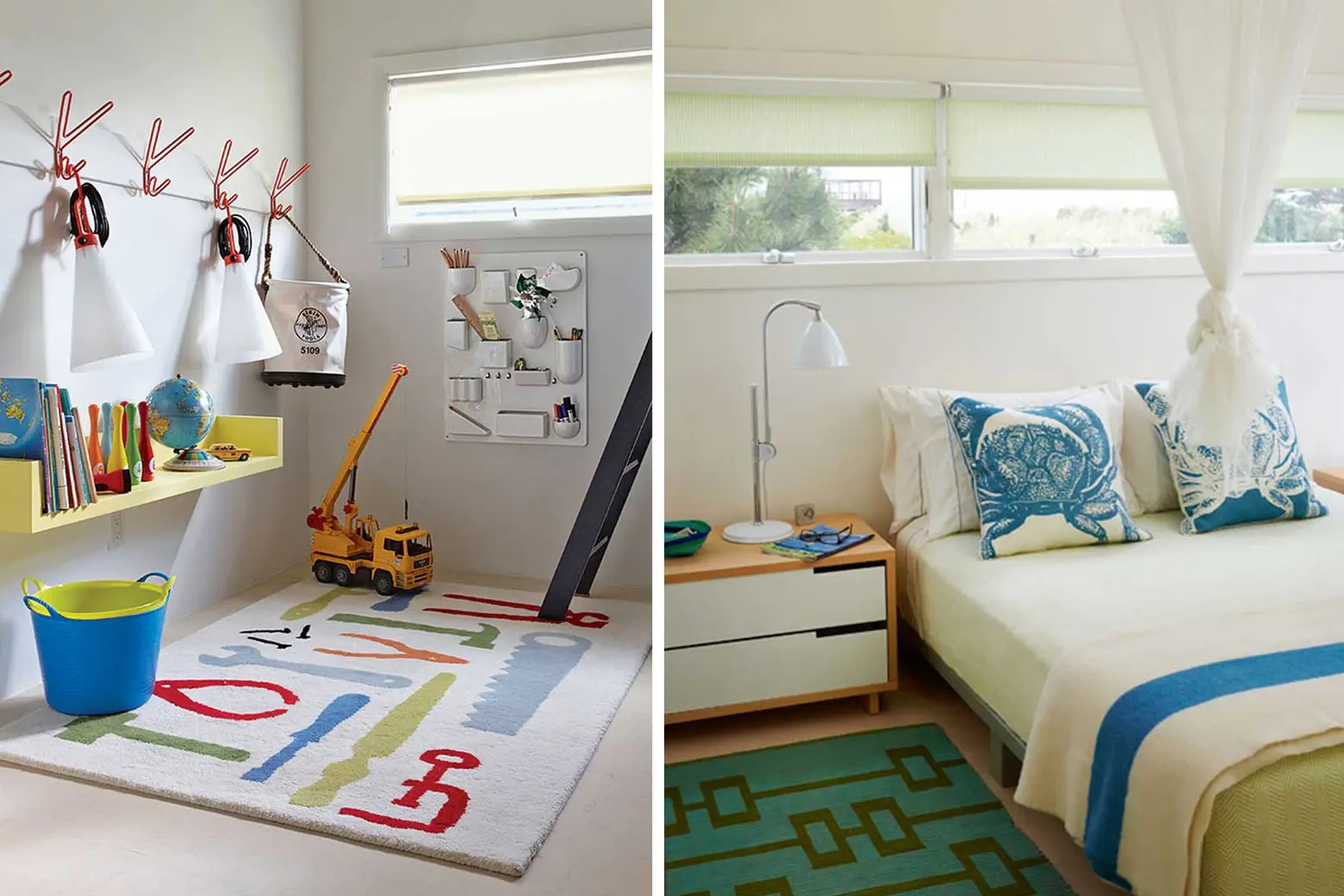 The bedrooms are designed for getting some rest, so they were simply furnished and are mostly white, with accessories and lighting adding dashes of scattered color.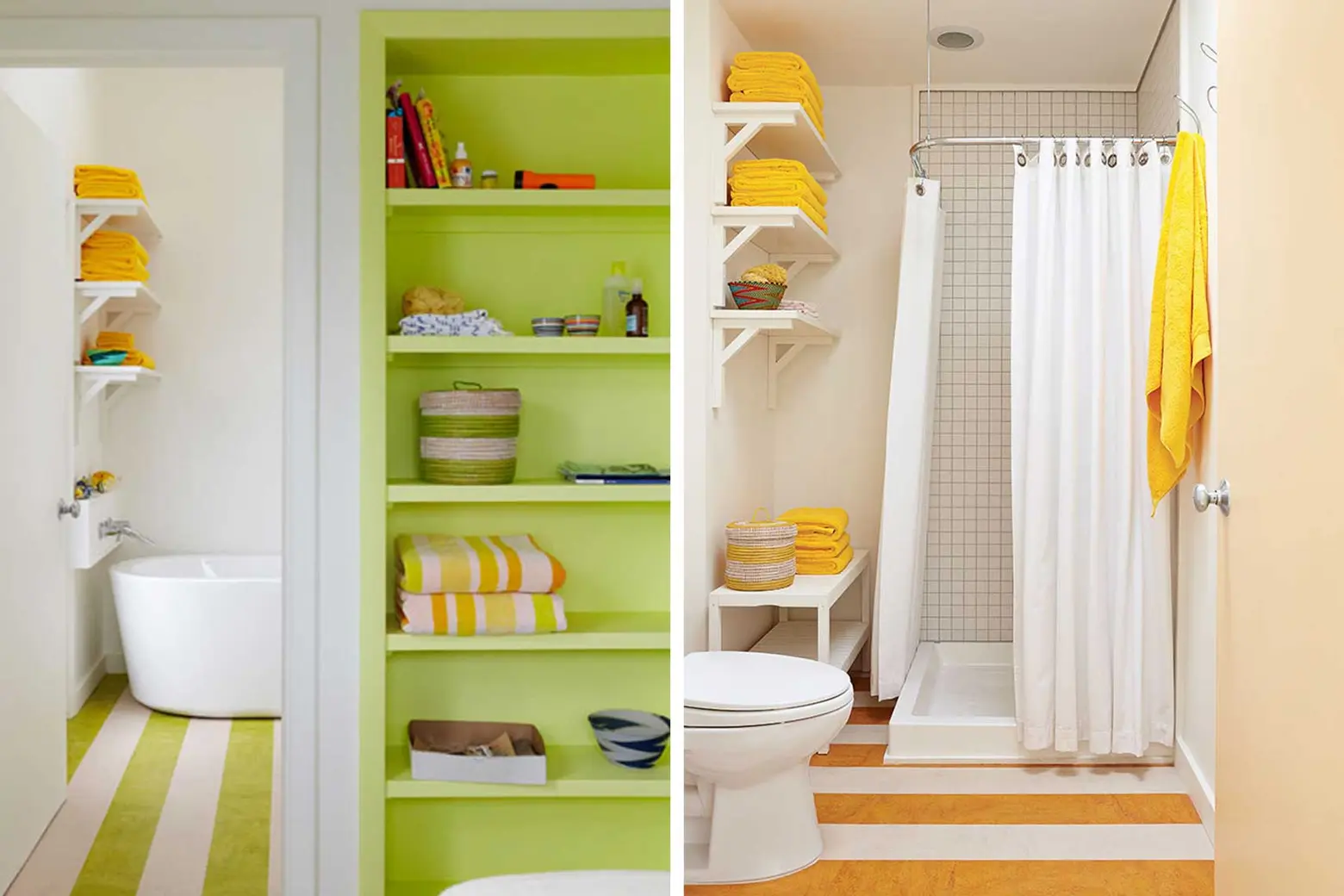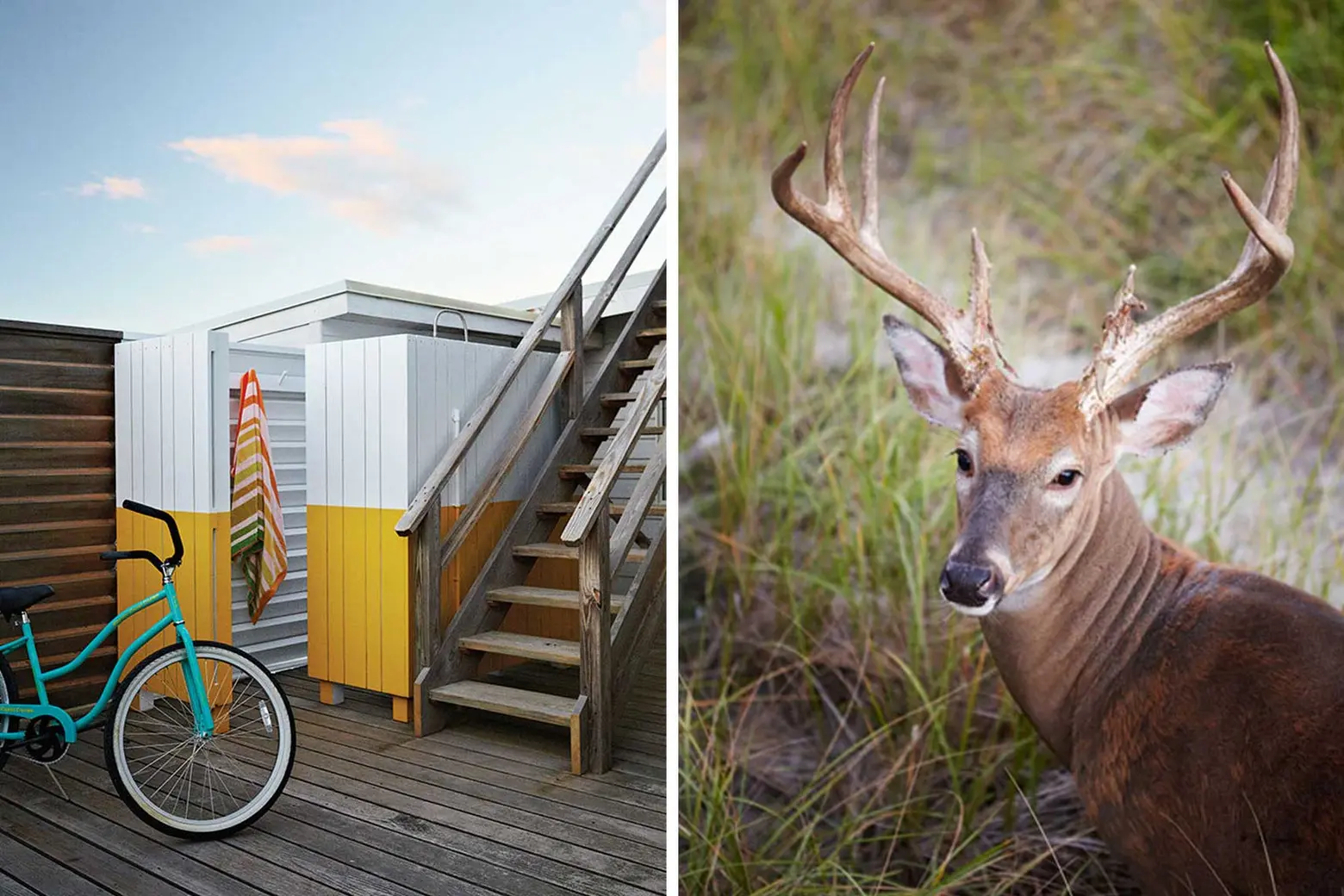 All interiors were paved with linoleum, a practical, durable, yet inexpensive material which is ideal for this beach home and composed of a natural blend of solidified linseed oil, pine rosin, ground cork dust, wood flour, and minerals.
See more bold and bright interiors by Alexandra Angle here.
RELATED:
Photos courtesy of Lucas Allen