Every day could be a camping adventure at this $998K Connecticut log and stone country home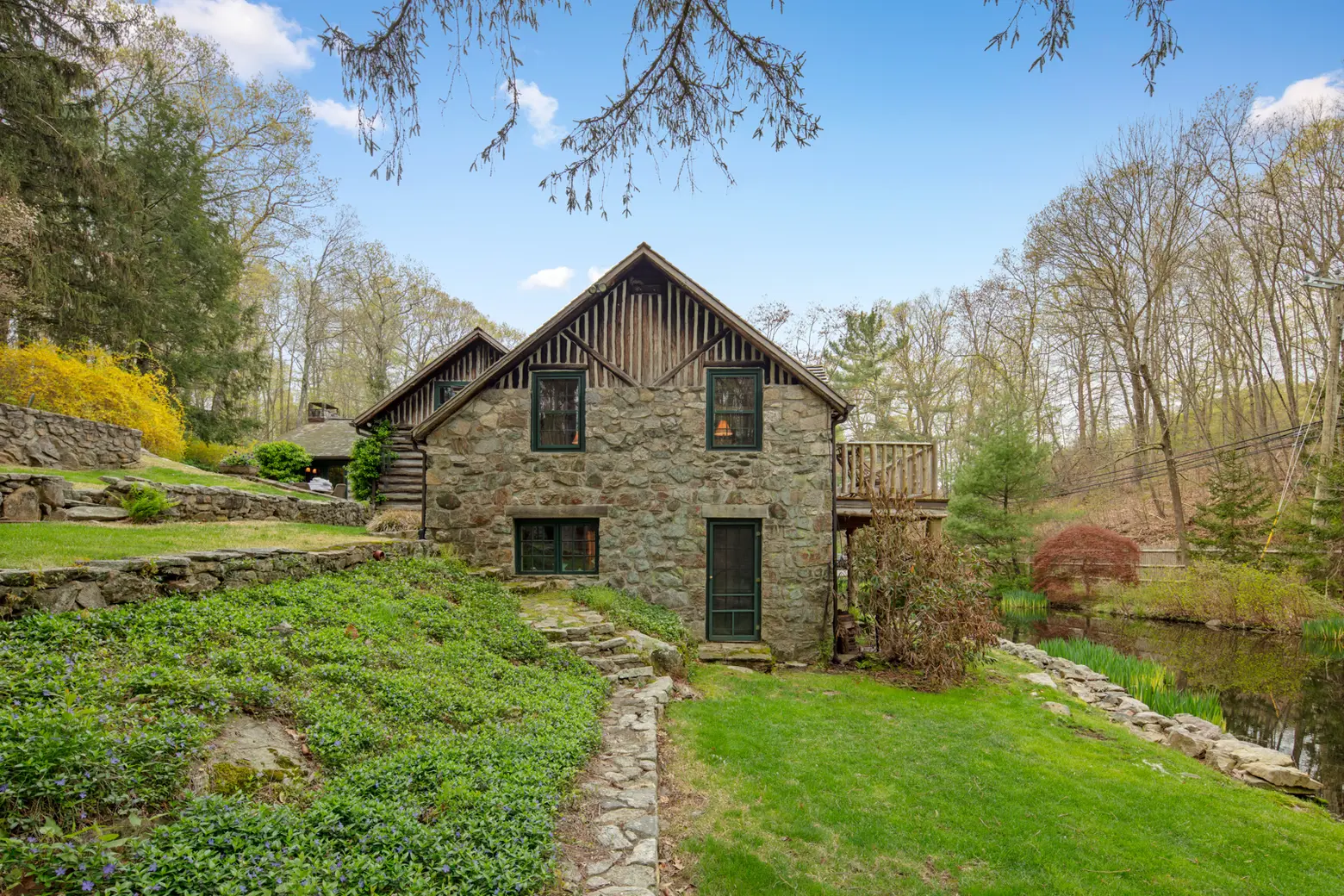 Photo credit: Weston Photos, courtesy of Compass.
Located in Weston, Connecticut, this unique home was built of log and stone in 1920 and has been completely restored by its current owners to offer the same cabin-in-the-woods charm it undoubtedly had back then. Asking $998,000, the house has the necessary modern amenities plus bonus additions like a detached garage with a studio/in-law space above it–and a picture perfect country setting complete with a pond and stream. The house doesn't just look cabin-like: There's an actual heated cabin on the property, with a campsite and a fire pit.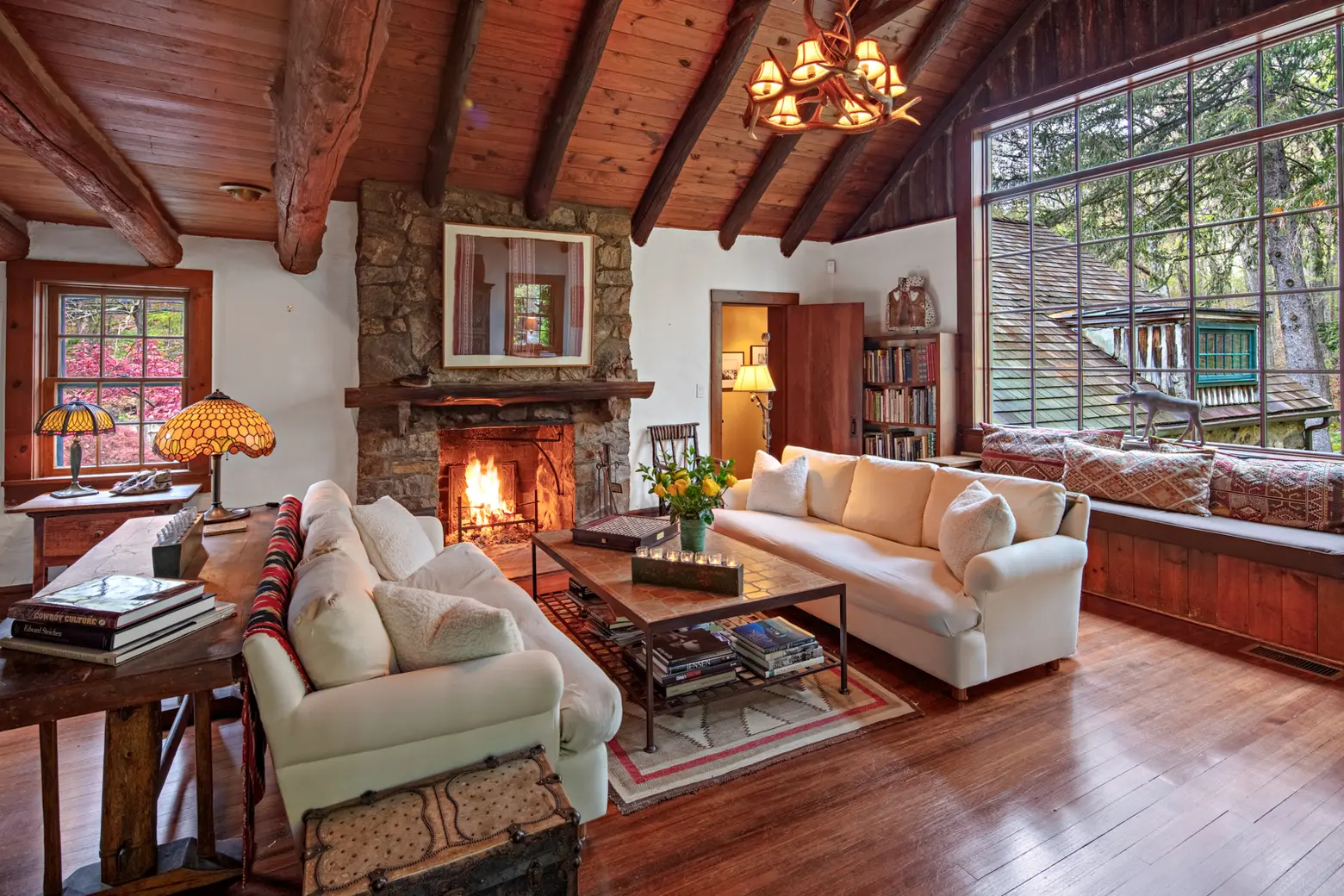 Inside, the home is warm and inviting, filled with old-fashioned charm and character. Working fireplaces provide the roaring fire. We can imagine watching the snow pile up outside.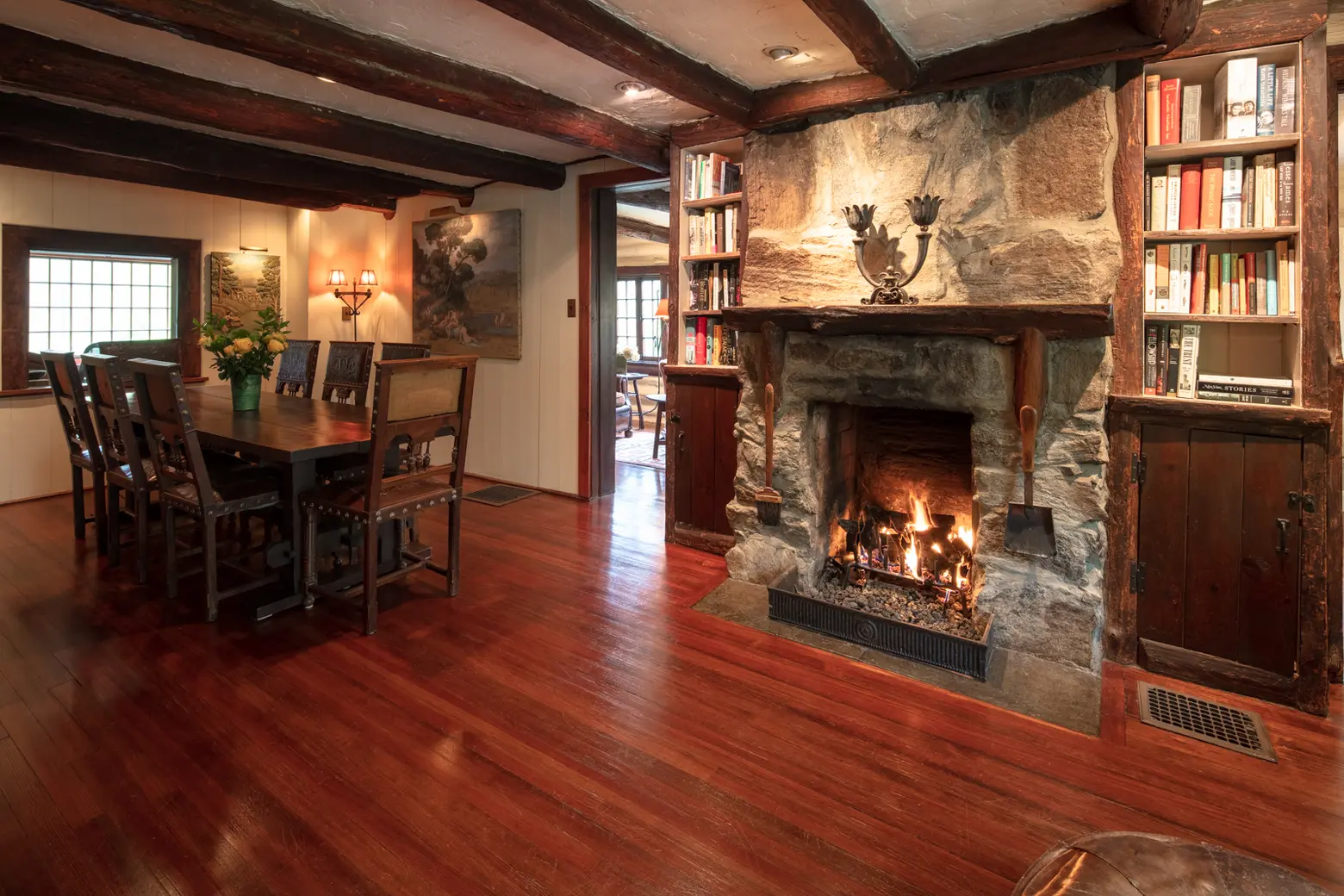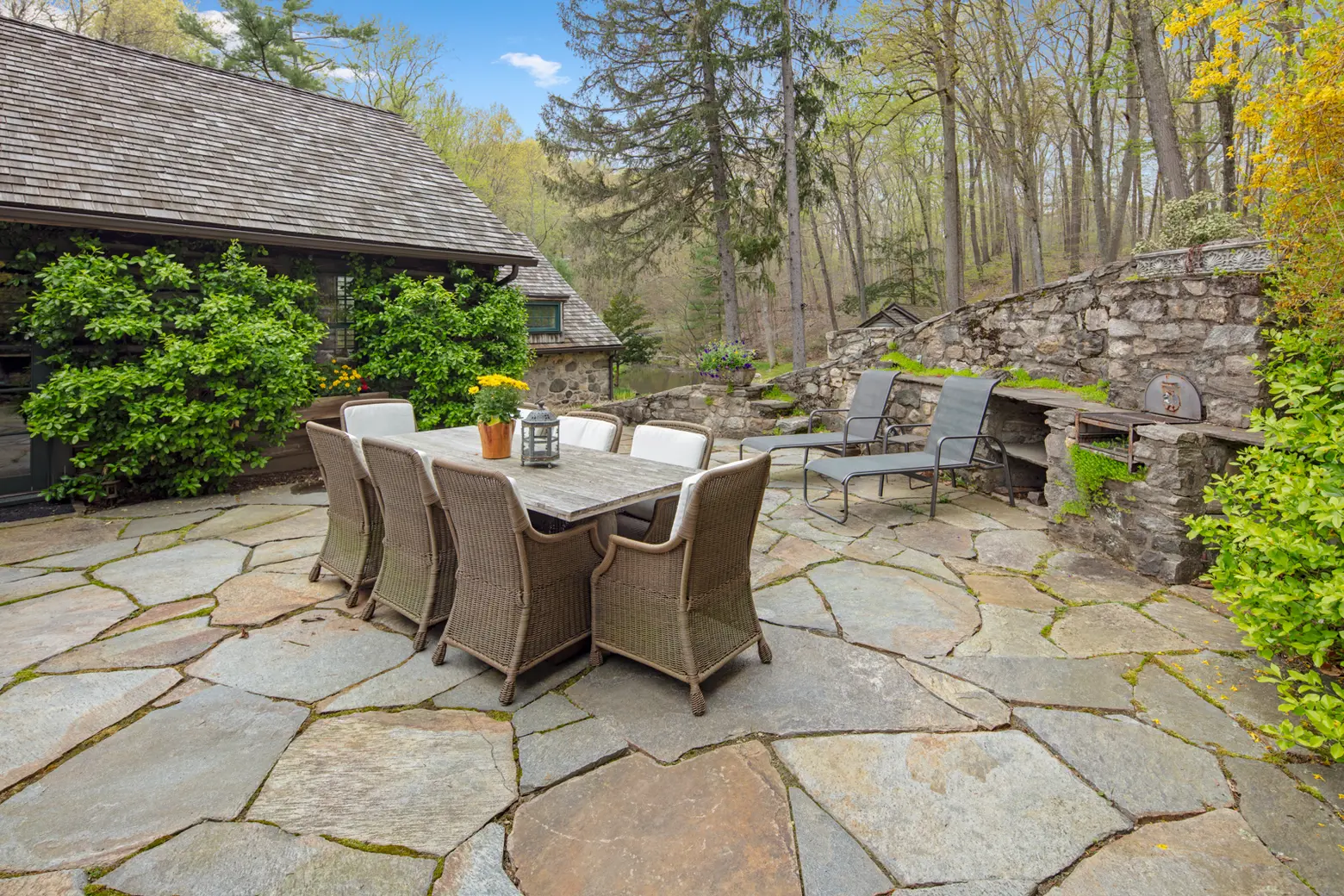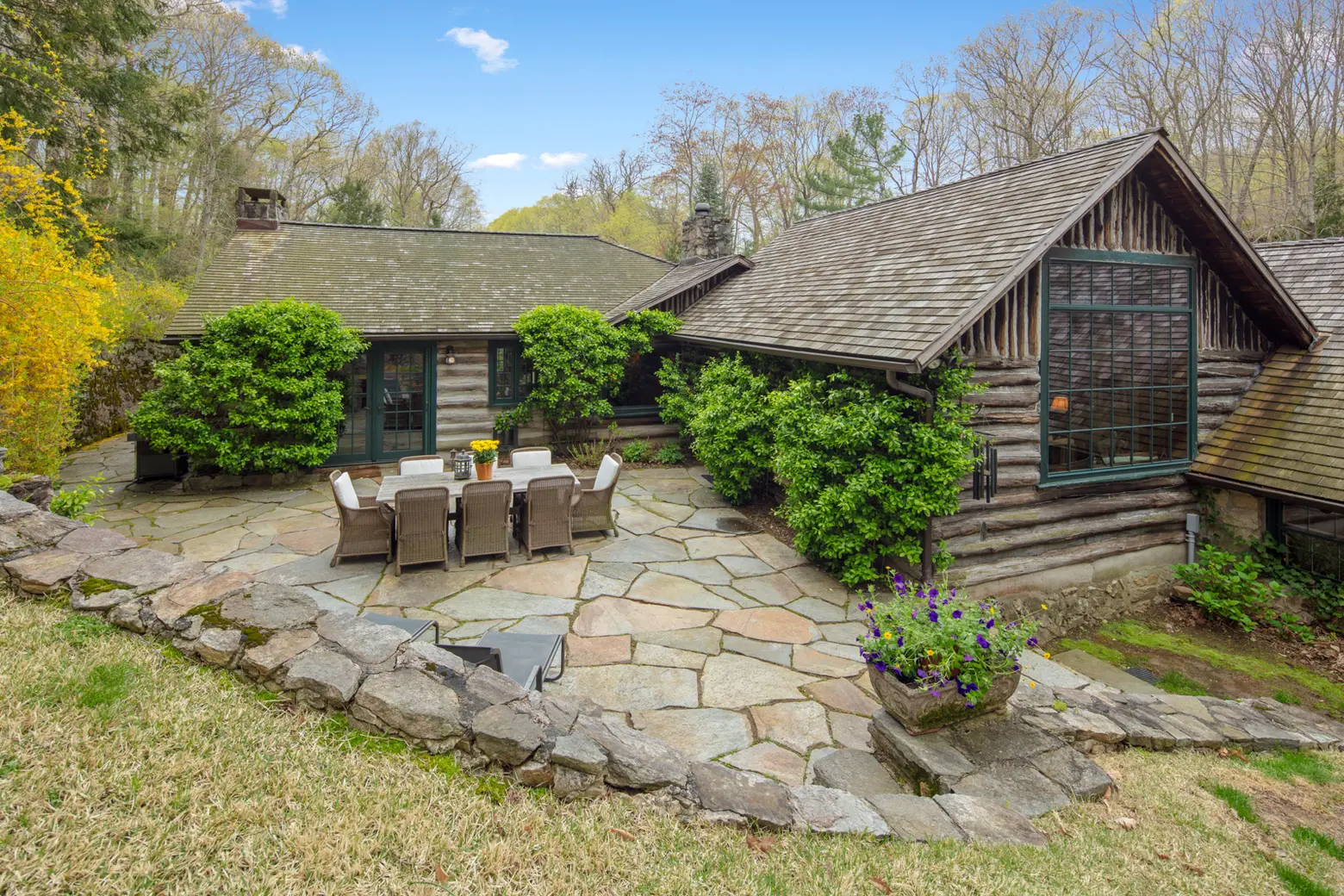 A renovated kitchen opens onto a patio for al fresco dining. A dining room with space for at least eight guests can bring the festivities indoors.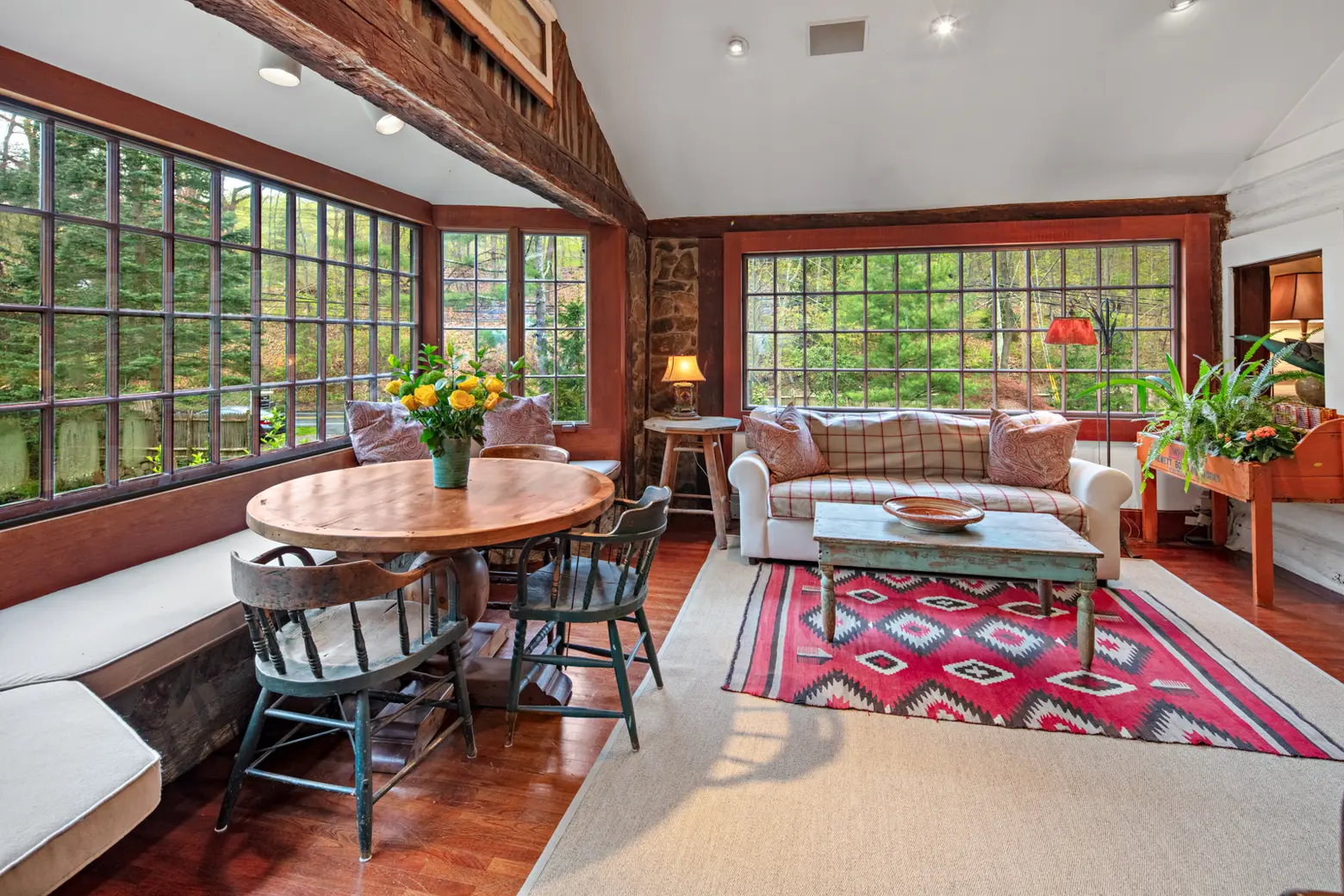 A window-wrapped sun room makes this an all-season retreat.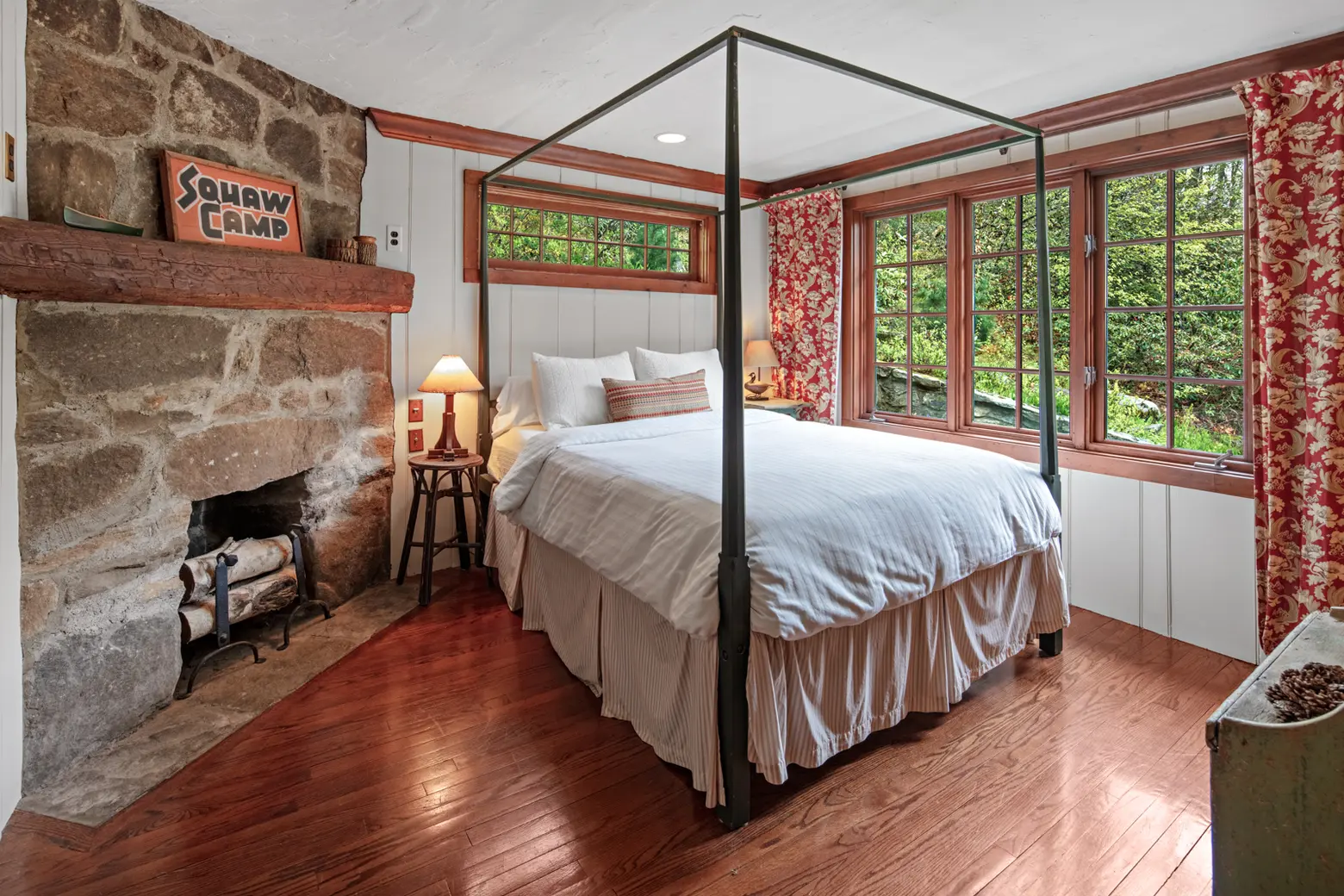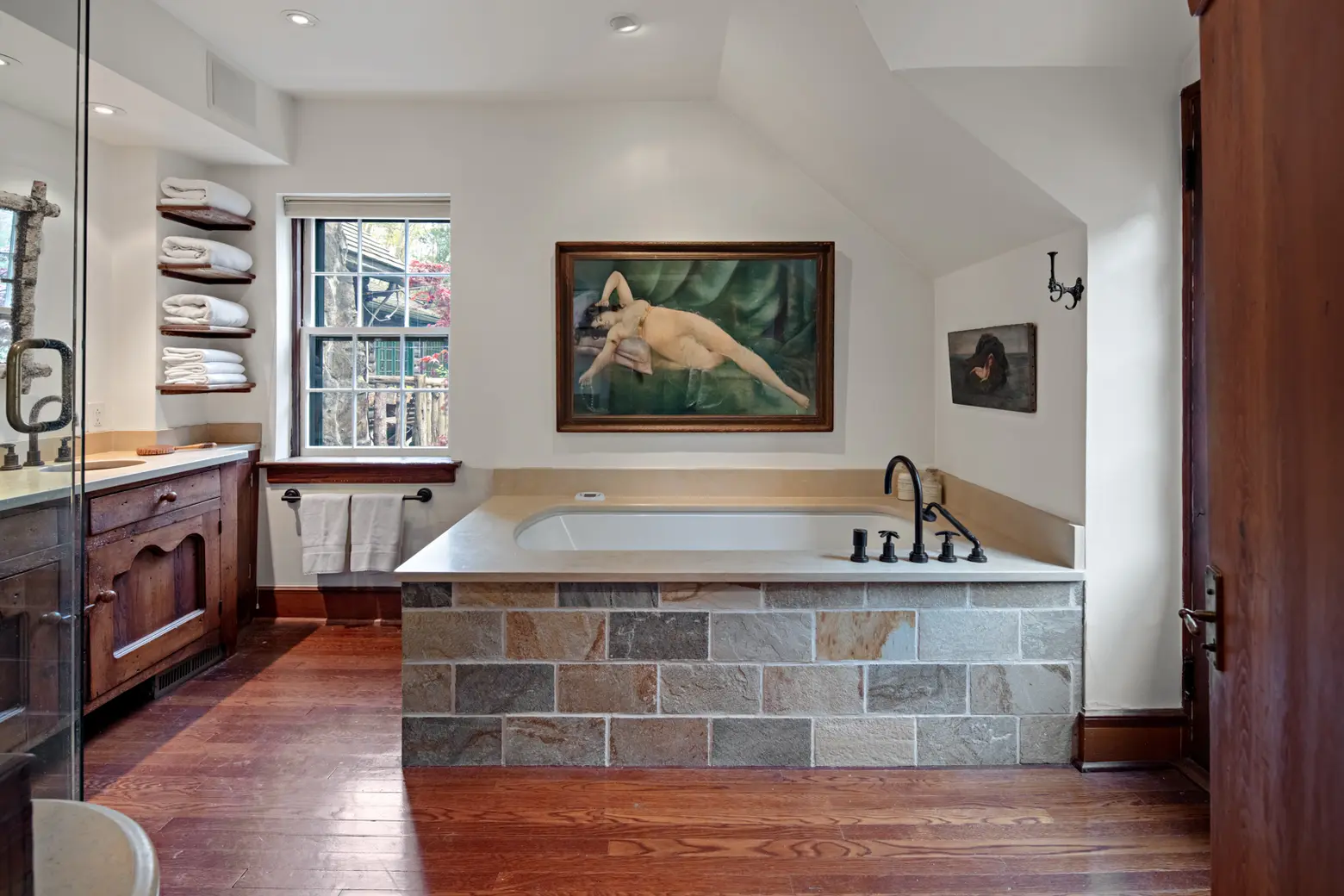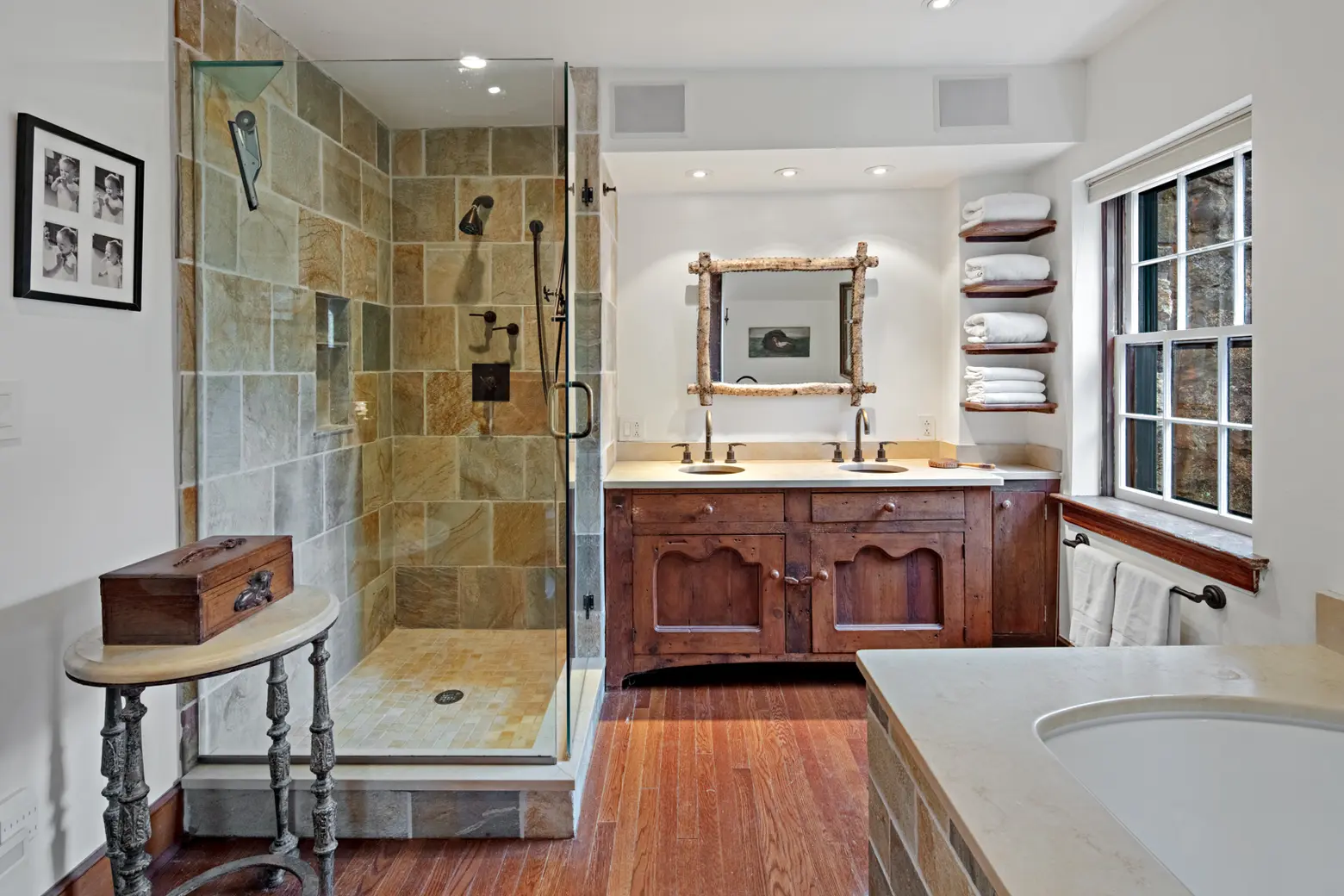 The home's four bedrooms and bathrooms have the same custom-designed spa-in-the-woods vibe.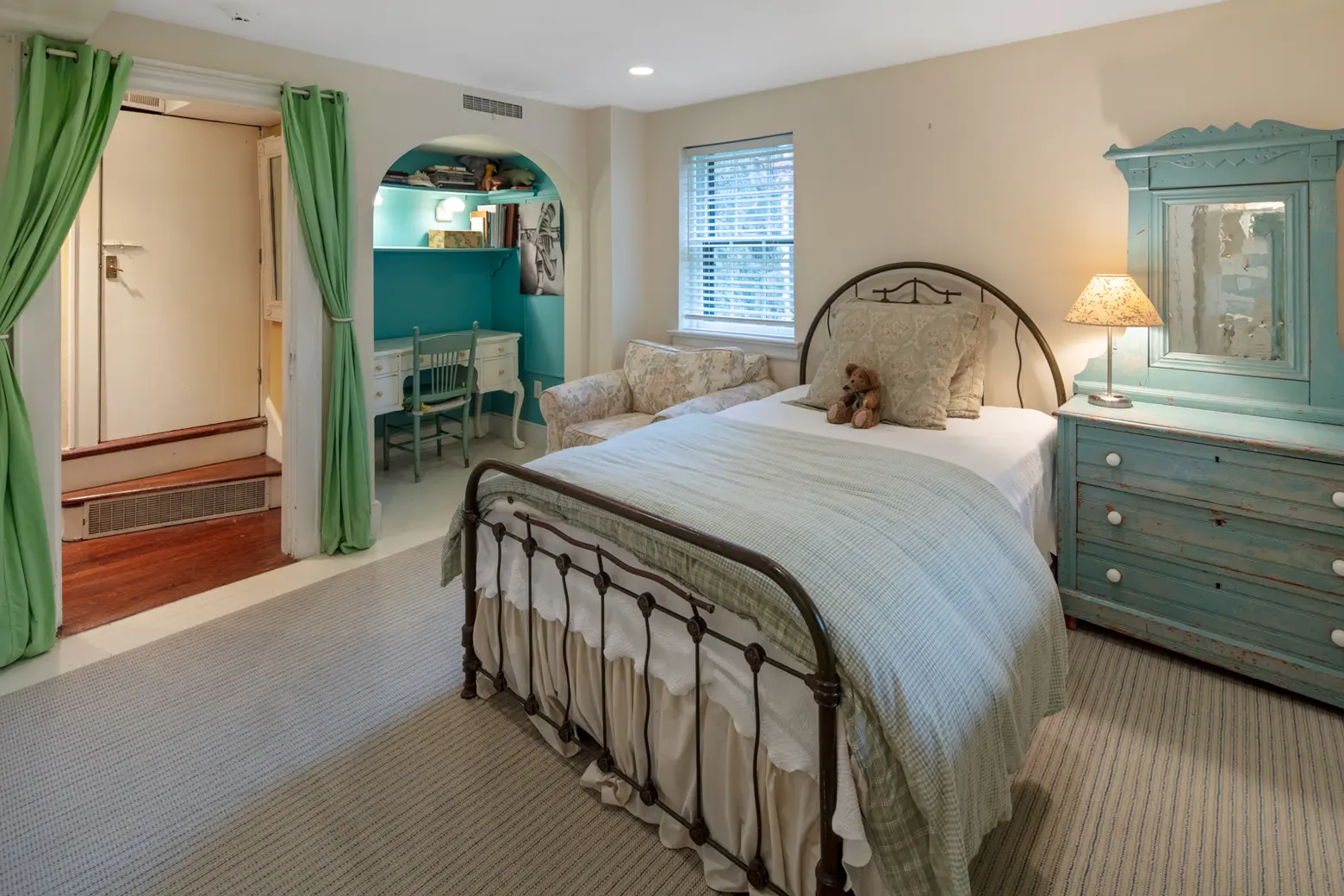 The aforementioned garage contains a two-room home office, studio or guest space that adds an additional 1,700 square feet of living space.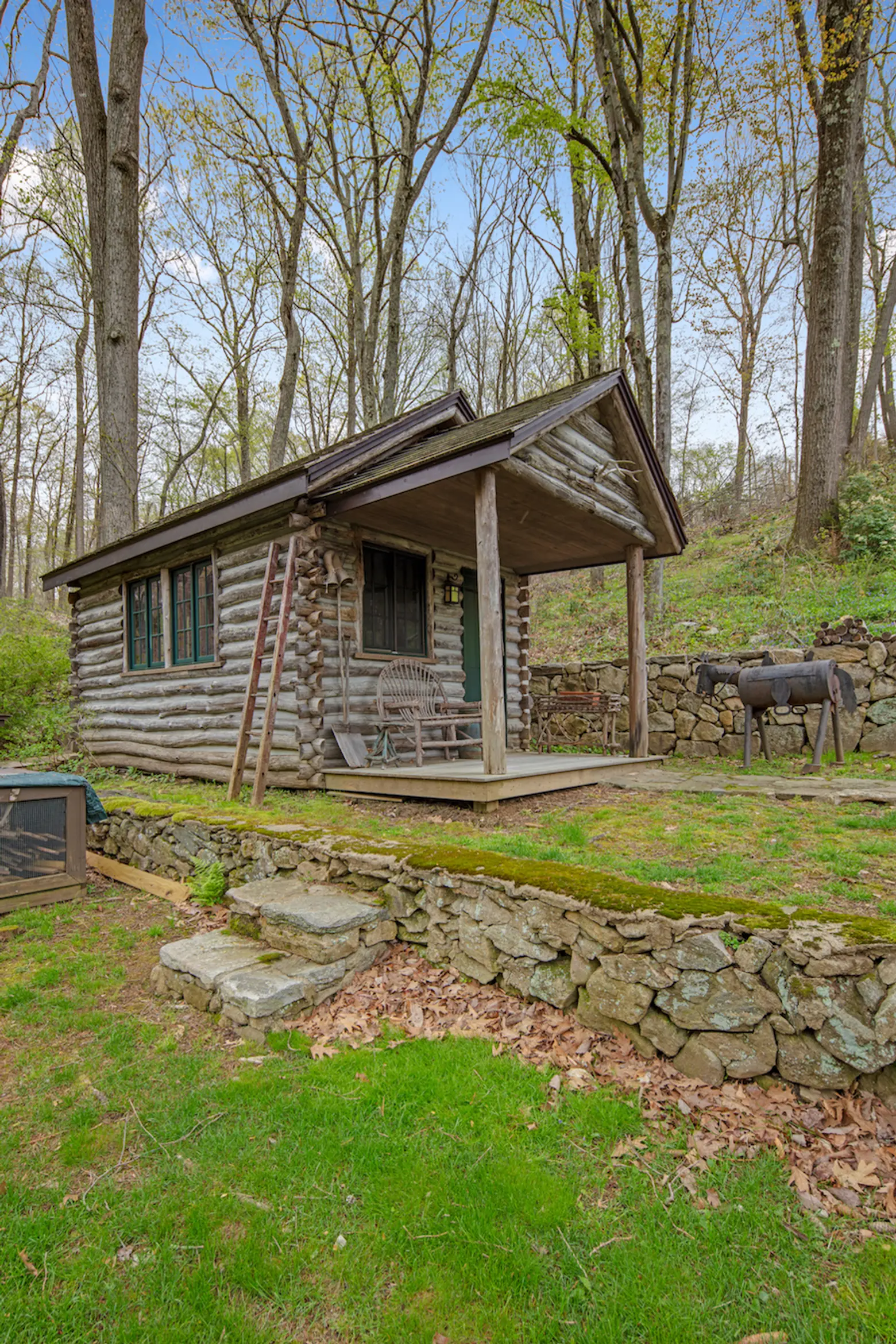 You don't have to go far for a camping adventure. A small log cabin can be a perfect man-cave or she-shed, office or playhouse.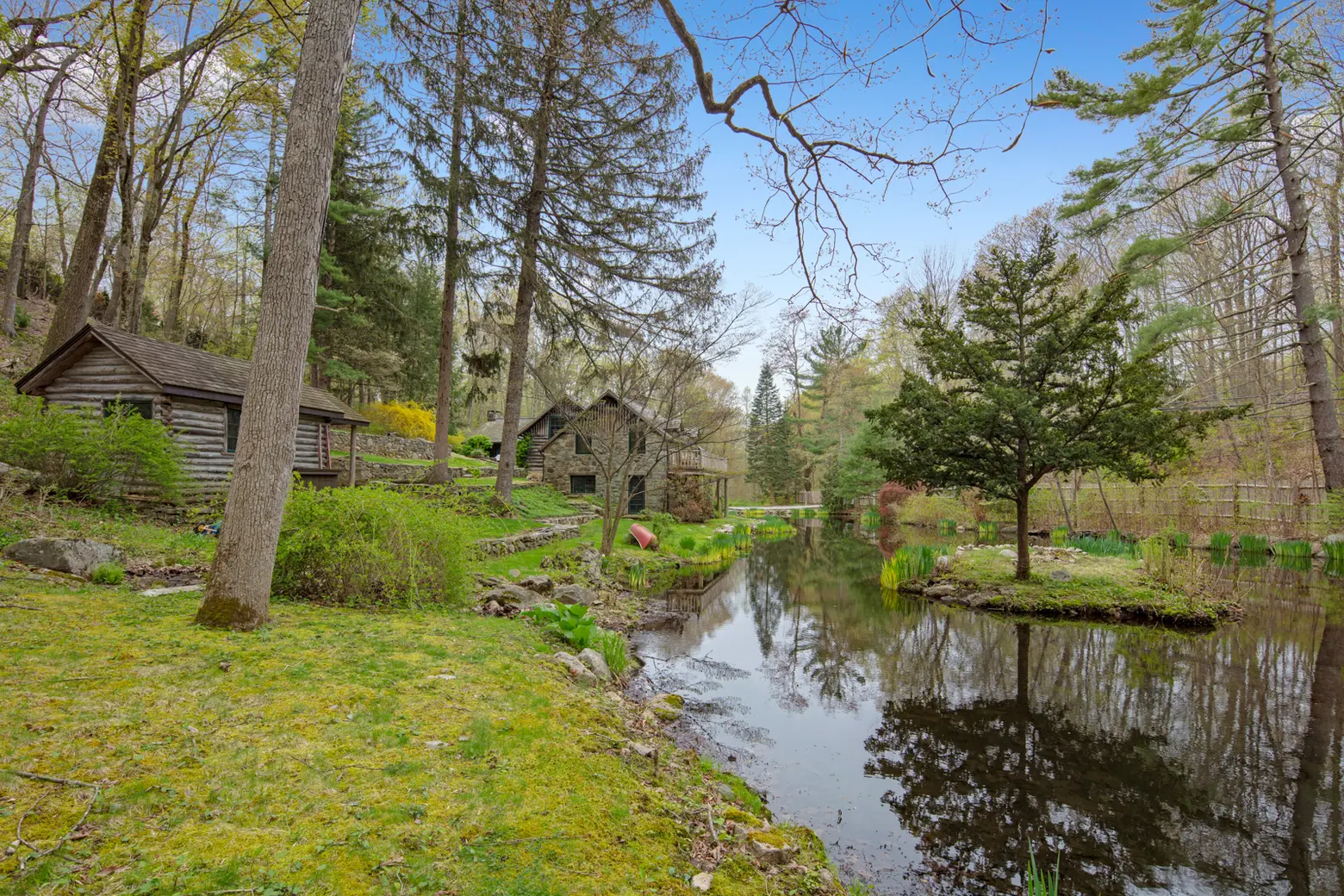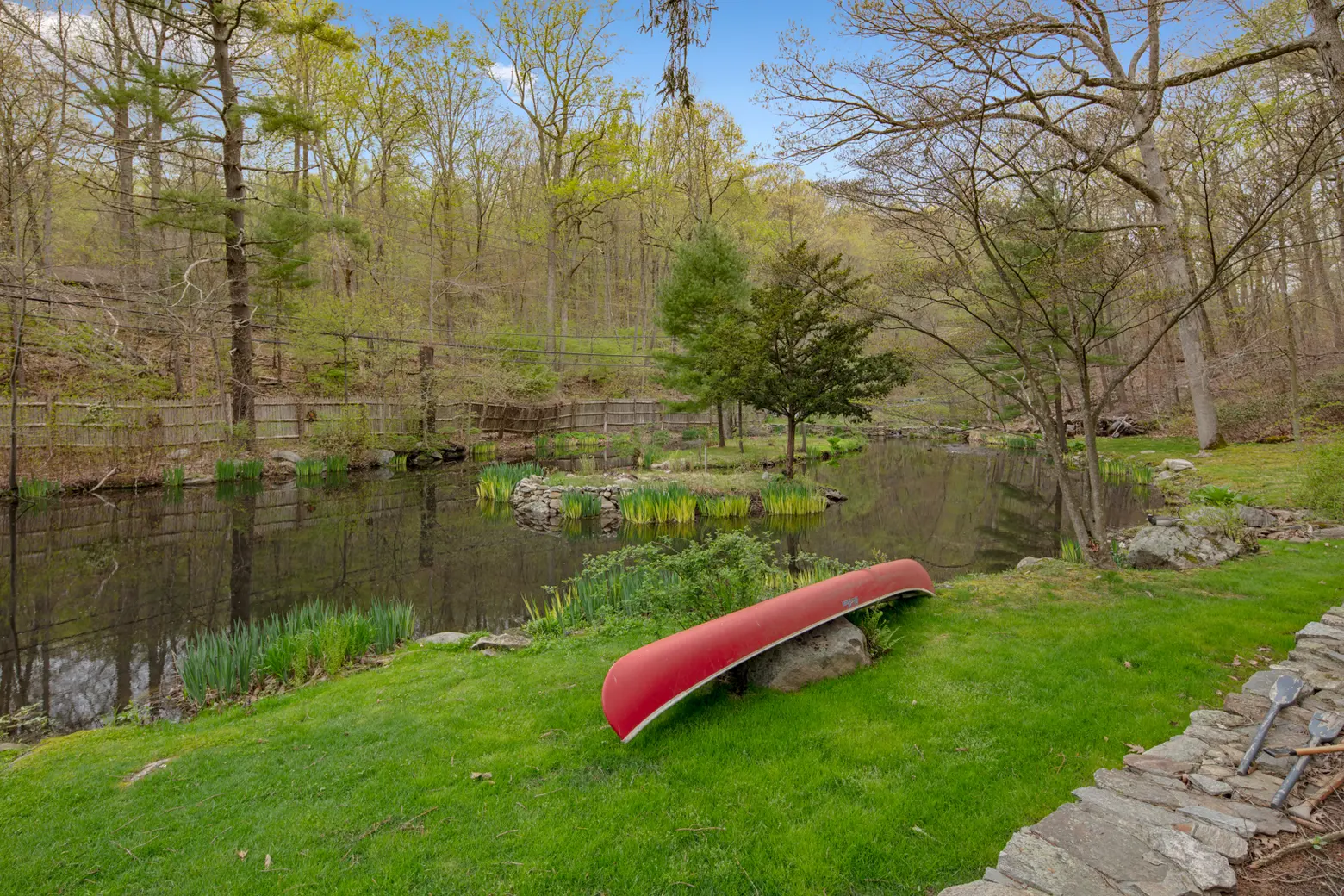 On the three-acre lot, a campsite and fire pit keep the outdoor possibilities from running low. And if they still do, you could also add a pool, according to the listing.
[Listing: 367 Newtown Turnpike by David Weber for Compass.]
RELATED:
Photo credit: Weston Photos, courtesy of Compass.