Enjoy frightful films and a costume parade judged by Tim Gunn at the NYPL's Halloween bash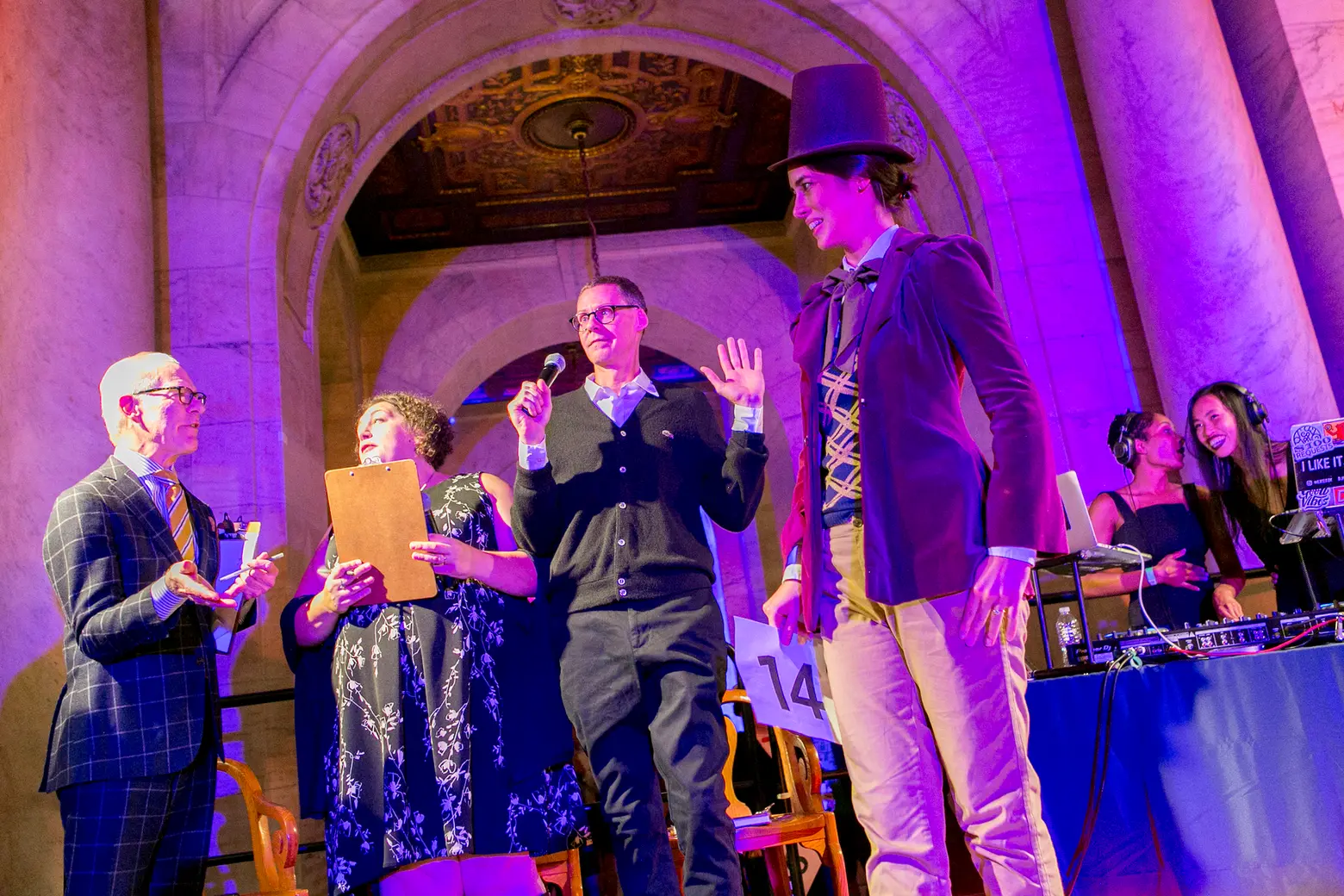 The New York Public Library is hosting the ultimate costume contest this Halloween, forcing participants to really "make it work." Not only must costumes be inspired by a book or author, but they will also be judged by Project Runway star and fashion consultant Tim Gunn. The Halloween Masquerade event takes place on Friday from 7 to 10 p.m. at the Stephen A. Schwarzman Building.
Join me at @NYPL on 10/26 for the second annual literary costume parade at #NYPLafterhours! Check out a book for inspiration, get a ticket, and make it work. https://t.co/1WKHwxHZax pic.twitter.com/18lU48YNa8

— Tim Gunn (@TimGunn) October 19, 2018
The first 125 contestants to sign up are eligible for the parade and contest. Gunn, along with Jen Carlson of Gothamist and Gwen Glazer and Frank Collerius of The Librarian Is In! podcast, will select 10 finalists and three winners. First, second, and third place winners will get a selfie with Gunn and a ribbon.
For one night only, the NYPL will also display its collection of spooky and scary photos, prints, and rare books. A curated selection of haunting films will be pulled, there will be skeleton paper doll crafts, as well as other games and puzzles.
Tickets can be purchased before the event for $15, which comes with a 10 percent discount at the bar and Library Shop during the event. There will also be a limited number of tickets at the door, on a first come first served basis.
Get tickets to the event here.
RELATED: