Dunkin' and MetroPCS thrive in NYC despite overall drop in number of chain stores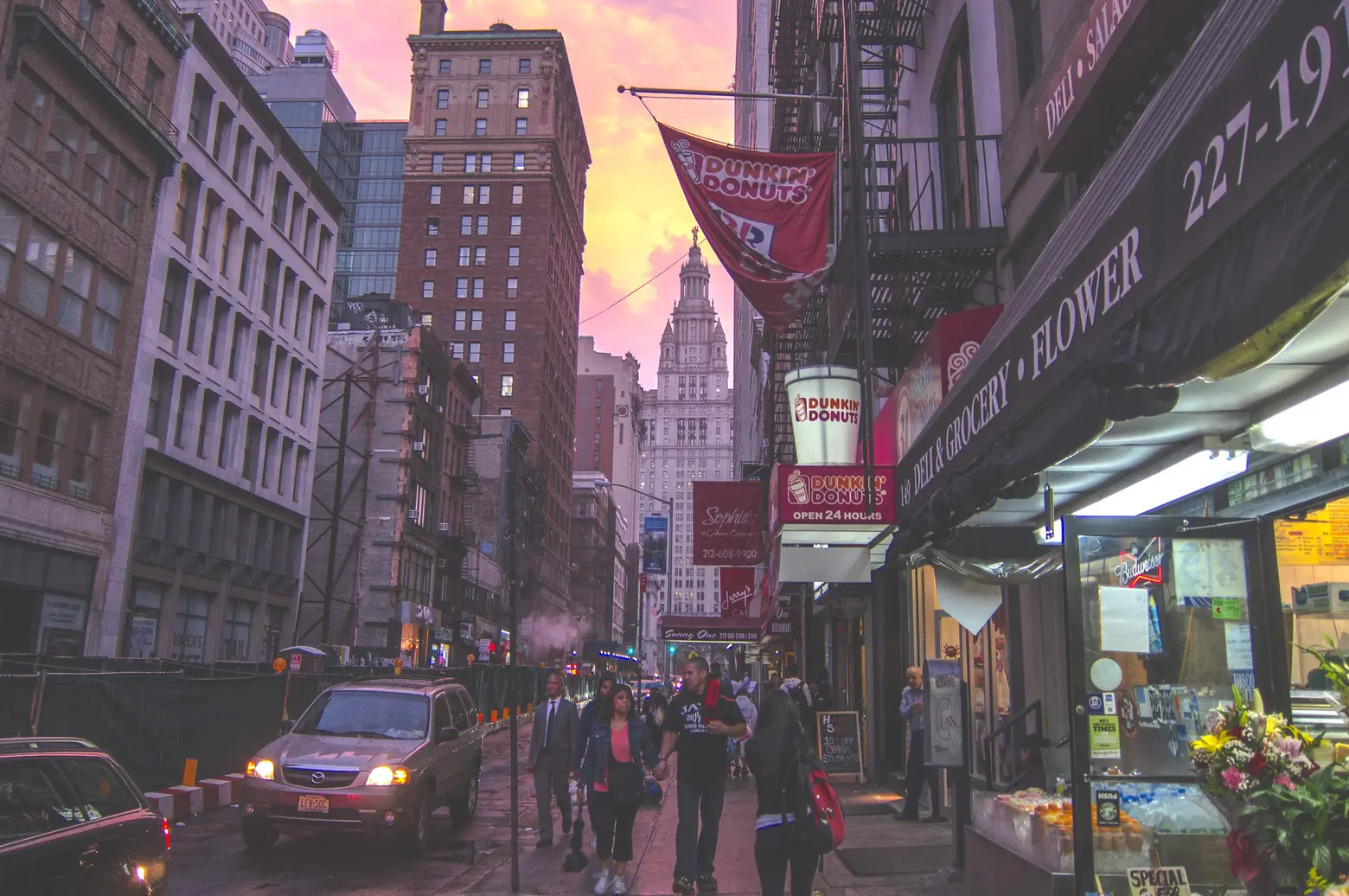 The number of chain stores in New York City dropped for the second consecutive year, down 3.7 percent in 2019, according to a new report. Despite this decline in retailers, two stores continue to grow across the five boroughs: Dunkin' and Metro by T-Mobile. The Center for an Urban Future's annual "State of the Chains" report found that the coffee chain is the city's largest national retailer with 636 total stores, adding 12 locations since 2018, followed by the cell phone store, formerly called MetroPCS, which operates 468 stores citywide.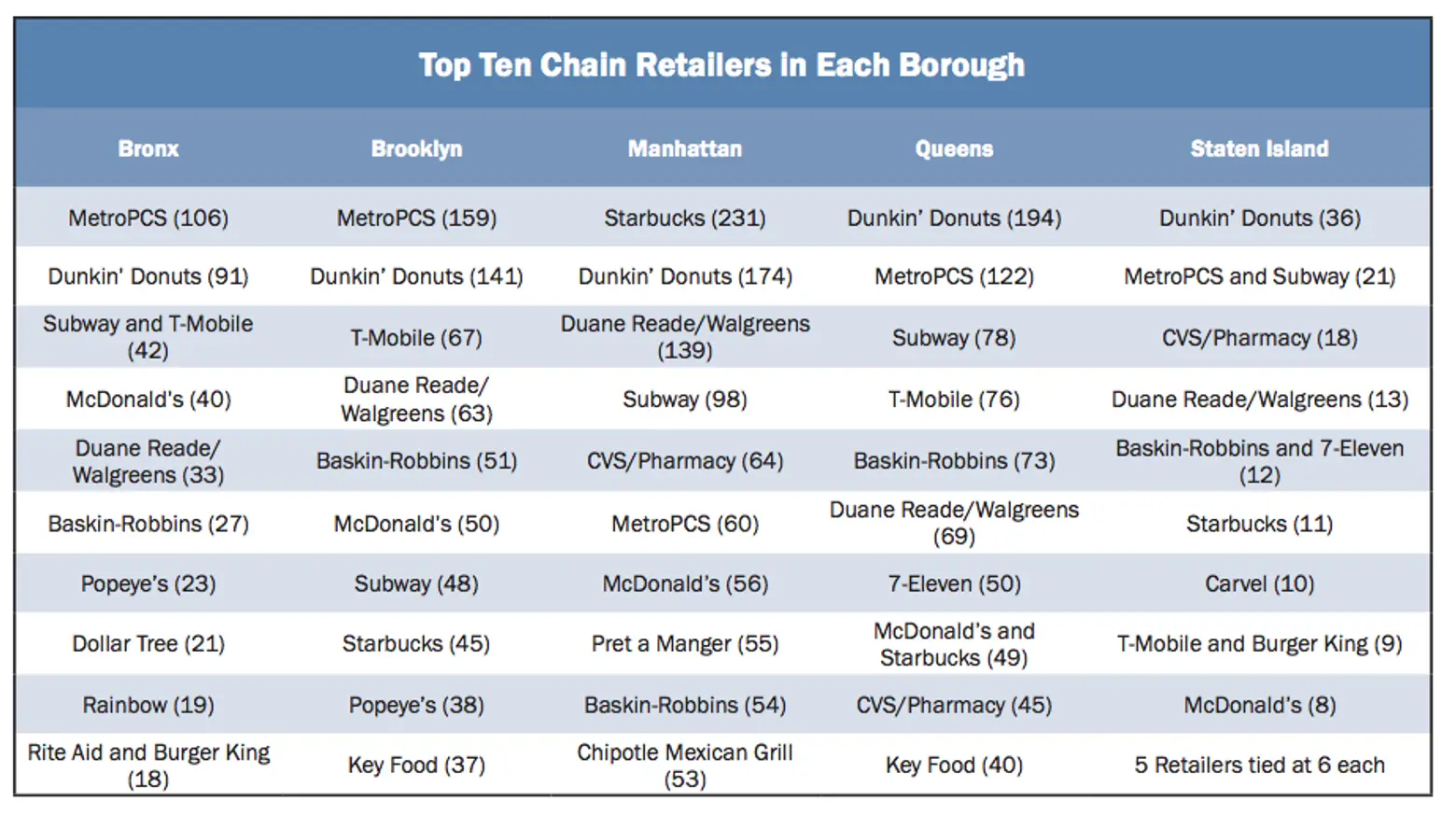 Table courtesy of the Center for an Urban Future
Unsurprisingly, Starbucks continues to have a significant presence in the city, with 351 total locations, including 24 new stores. And after buying Duane Reade and part of Rite Aid, pharmacy Walgreens is now the city's fourth-largest retailer, adding 54 new stores this year for a total of 317 locations.
But overall, national retail chain stores saw the largest year-over-year drop since the Center for an Urban Future began publishing its findings in 2007. This year, the total number of chains decreased from 8,136 in 2018 to 7,832 stores this year.
Most of the decline hit stores selling merchandise, like clothing, household supplies, and cosmetics, which the report points to the rise of e-commerce retailers. Payless shuttered all 71 of its locations, beauty supply store Ricky's closed all but two locations, and Mattress Firm closed 20 stores.
Despite growing last year, the number of food chains declined this year. The most notable include Subway, down 43 stores, Golden Krust, which shuttered 15 locations, and Little Caesar's, down 11 stores. Ice cream and frozen yogurt stores all struggled in 2019, especially Baskin-Robbins and Red Mango, which closed 10 and six locations, respectively.
Notably, the zip code that includes the newly opened Hudson Yards, 10001, claimed the spot for the highest number of retailer locations at 183 stores, a title previously claimed by the Staten Island Mall area. Other neighborhoods with a large chain presence include the East Village, with 163 chains, Brooklyn Heights, with 162 stores, and Corona/Elmhurst with 129 stores, and the Bay Plaza Shopping Center at 95 chains.
See the full break-down by borough by reading the full State of the Chains 2019 report here.
RELATED: