Downtown Flips: Four of the Biggest Moneymakers of All Time

At any given hour when you turn on a home design television channel you have about a 50% chance of landing on a realty show about flipping houses.  In real life, though, it's not all hunky property brothers and fairy tale endings; trying to flip a house is a gamble, which is why oftentimes the most successful flippers are those on the inside, like real estate developers and seasoned brokers.
For anyone looking to make a flip, New York is ripe with opportunity thanks to low inventory and a constant race to be bigger and better.  Within the city, Downtown Manhattan is the ripest fruit on the vine.  Full of highly desirable, trendy neighborhoods, it's a hot bed for investors.  There's no textbook definition of a flip, but it's generally thought of as a three-year turnover.  Downtown there have been 58 apartment swaps within the past three years.  We take a look at some of the greatest hits.

20 Greene Street, 6A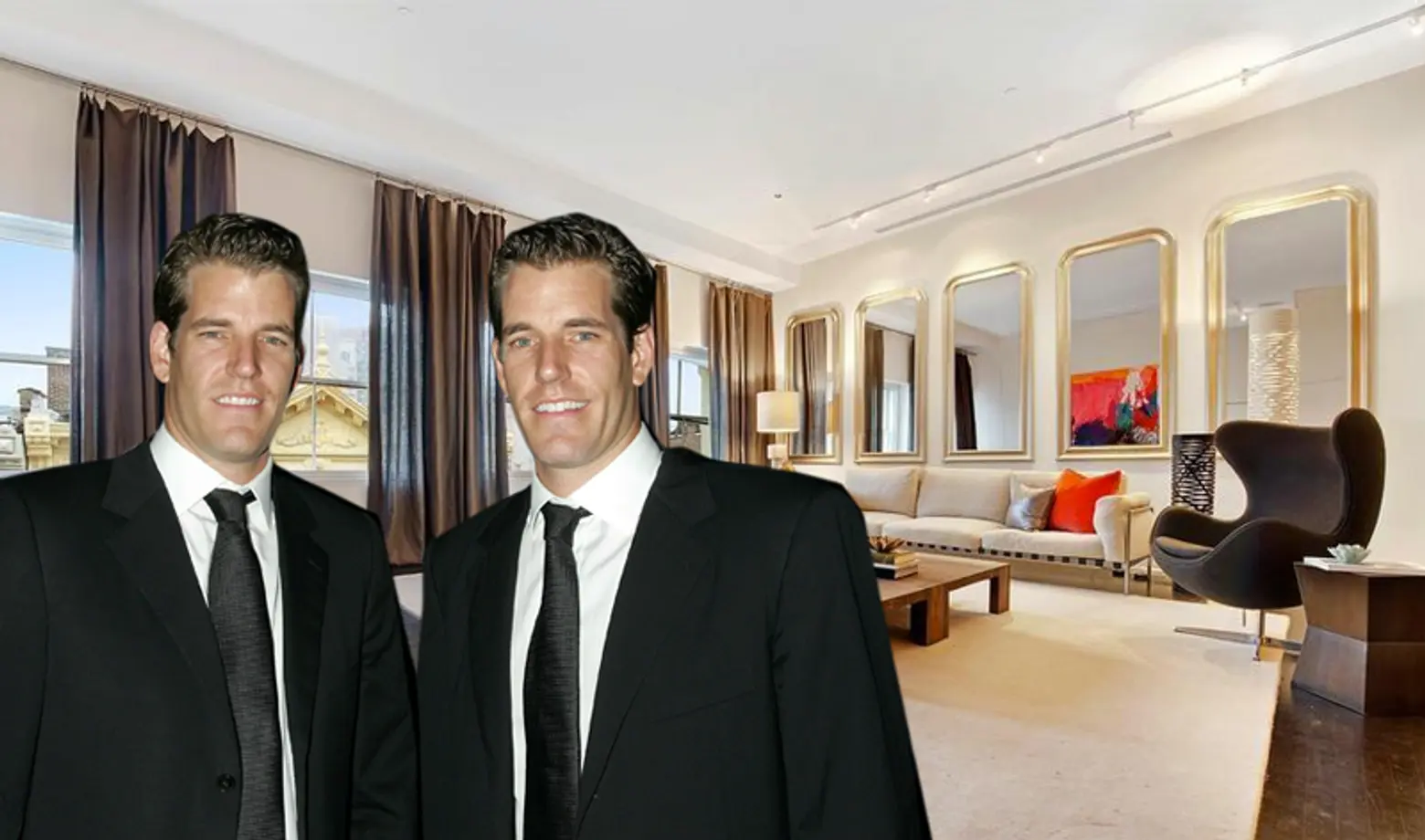 No, those are not HGTV stars.  They're the Winklevoss twins, the internet entrepreneurs best known for winning a $300 million settlement against Facebook, claiming founder Mark Zuckerberg stole their idea.  This past May the brothers became SoHo residents when they dropped $14.5 million on apartment 6A at 20 Greene Street, a 51% profit for previous owner Justin Ehrlich.  The developer purchased the unit in April 2013 for $9.6 million and undertook a significant renovation.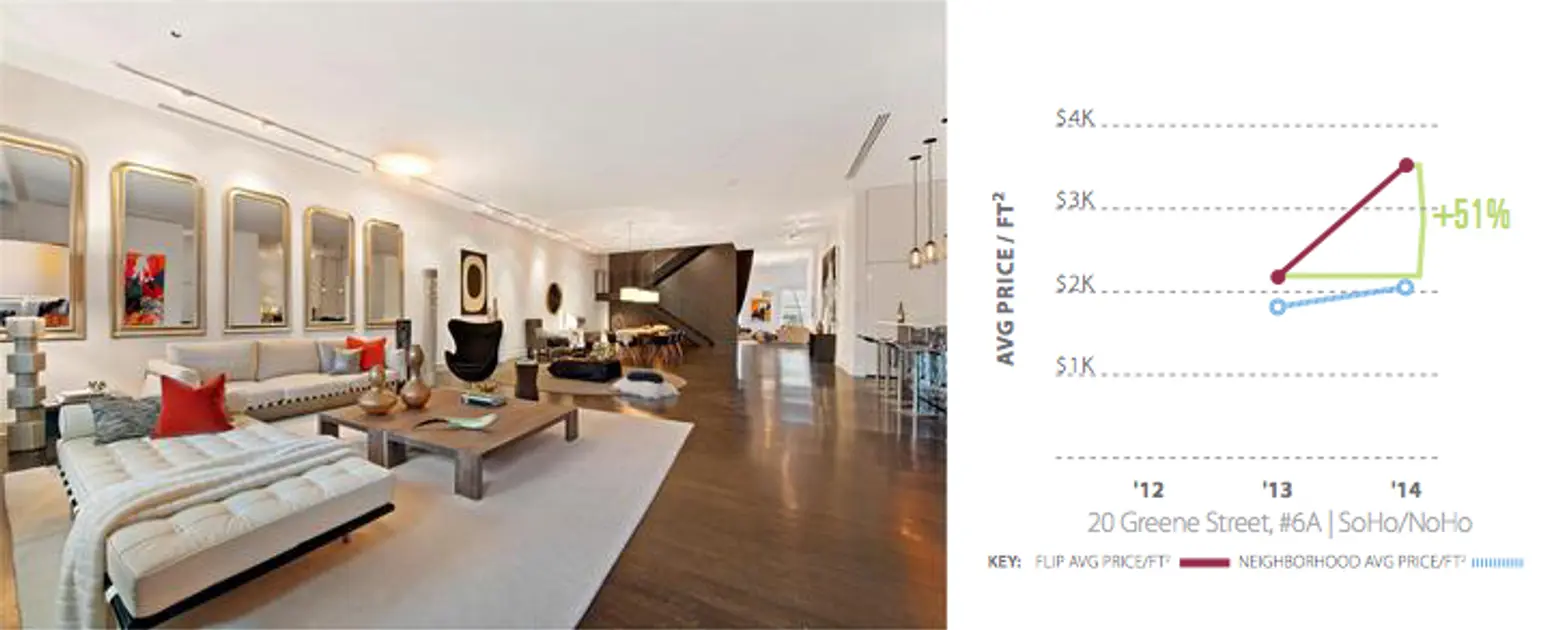 The 4,300-square-foot triplex apartment has a wrap-around terrace with 360-degree city views, Siberian white oak floors, a gas fireplace with onyx colored Travertine hearth, and a 57-foot gallery wall.  The Winklevosses first saw the swanky space on an episode of Million Dollar Listing, after which their agent offered $13 million, $2 million below the asking price.  Playing hard to get, broker Fredrik Eklund arranged a showing to a group of other agents.  Not to be outbid, the Winklevosses immediately offered up $14.5 million, which was quickly accepted.
The Sequoia, #10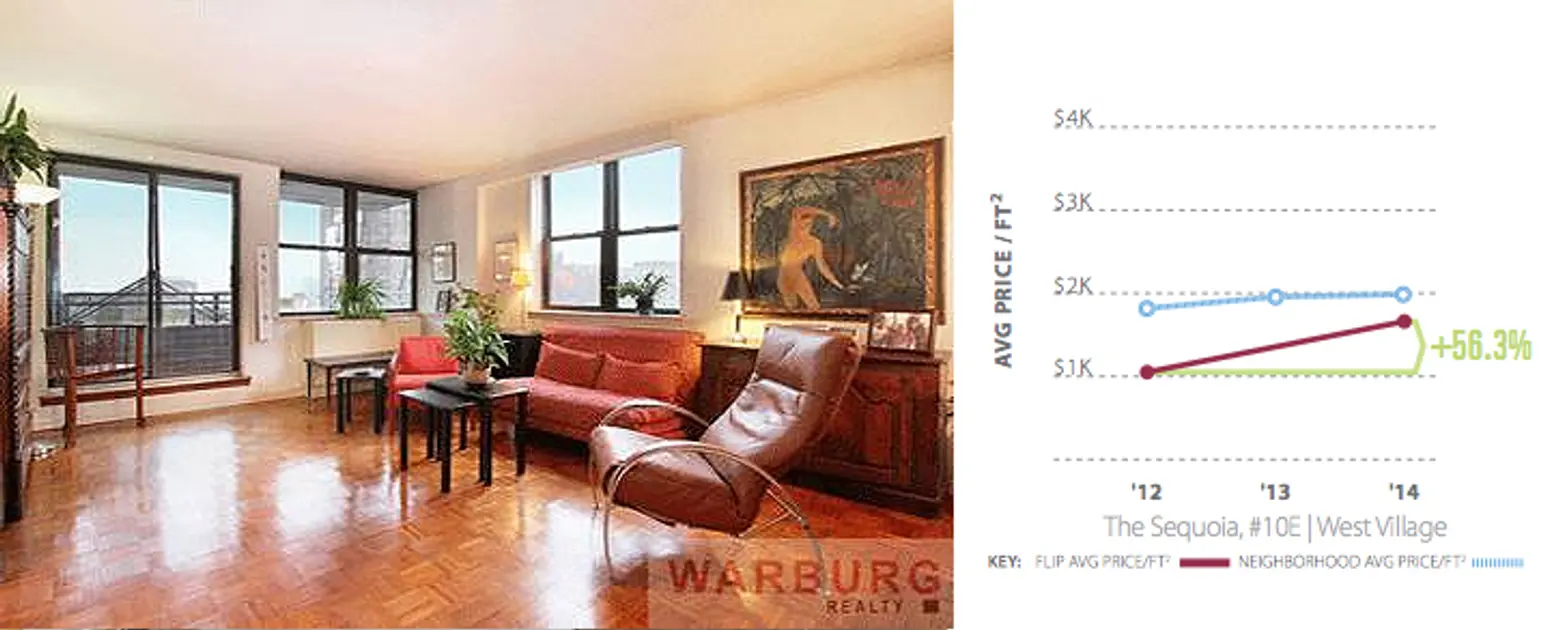 Built in 1987 at 222 West 14th Street, the Sequoia was one of the first luxury buildings at the intersection of the Meatpacking District and Chelsea.  A Long Island businessman bought apartment 10E in January 2012 for $1.2 million.  The 2BR/2BA, 1,105-square-foot unit has western and southern exposures, a private balcony, and new walnut hardwood floors throughout.  This year, the property was unloaded for $1.875 million to a Chicago-based buyer, raking in a 56.3% profit.
241 Fifth Avenue, 16B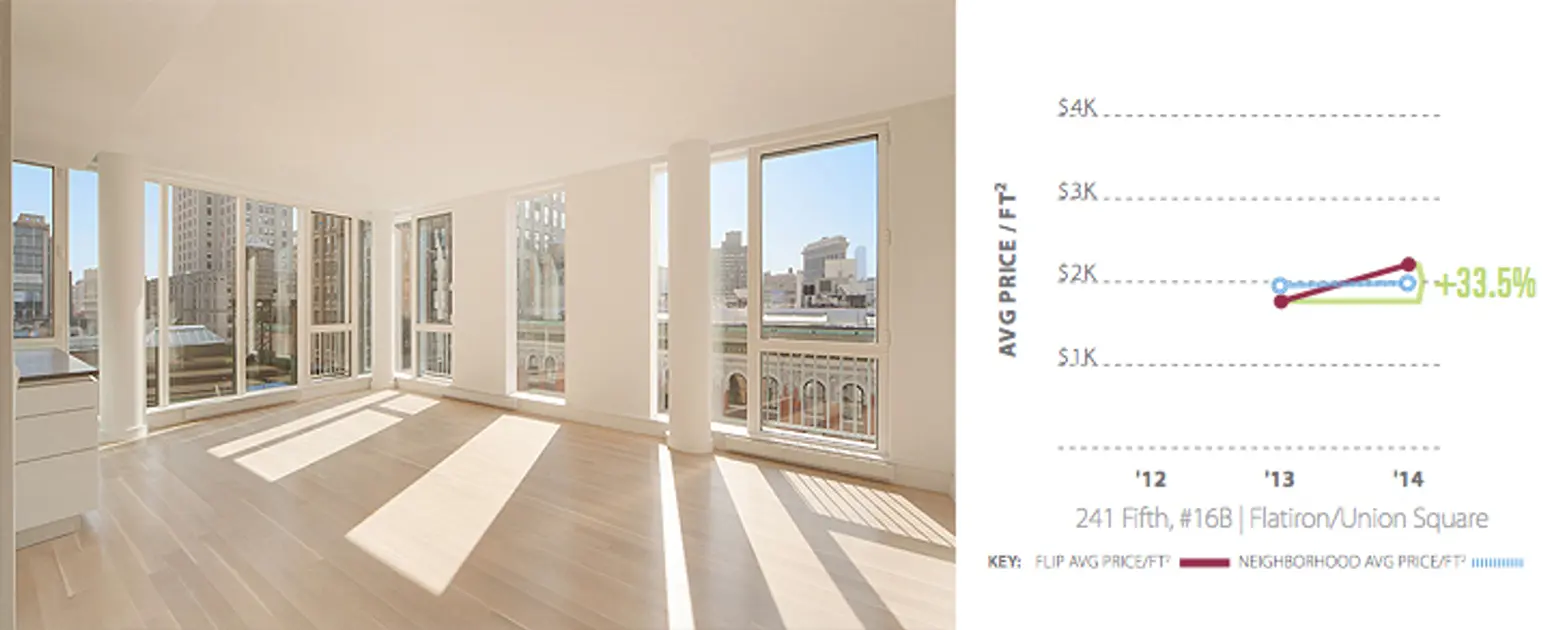 The 20-story NoMad residence at 241 Fifth Avenue was built in 2013 and features 46 condo units.  Apartment 16B was sold to a New Jersey-based buyer in October 2013 for $2,189,238.  The corner 2BR/2BA unit with 1,228 square feet of sleek, modern space sold again just three months later to an Italian businessman for $2,650,000, a 21% profit.  Not too shabby for a 90-day turnaround.
114 Greene Street, #16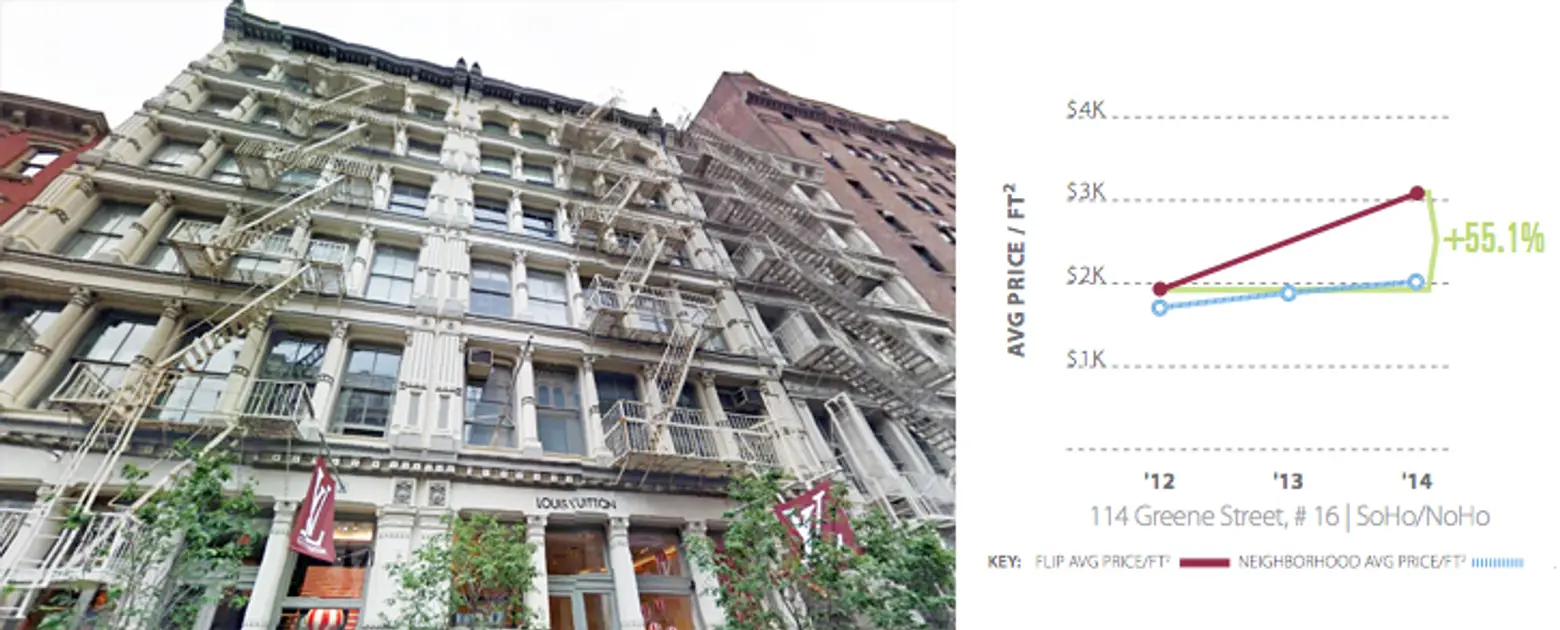 Built in 1881, this historic cast-iron building at 114 Greene Street has 12 residential units.  Open loft-like floorplans and high ceilings give apartment 16 the quintessential SoHo feel.  The 4,500-square-foot, 4BR/3.5BA unit was purchased by a Nyack, NY-based buyer in October 2012 for $8.9 million.  The savvy investor made a 55.1% return when he sold the apartment 17 months later to a Chicago-based buyer for $13.8 million.

So, are you planning your new career as a Downtown flipper?  Let us know of any great turnover stories!
[Via CityRealty]