Despite drop in average rent, Battery Park City is still the most expensive zip code in the U.S.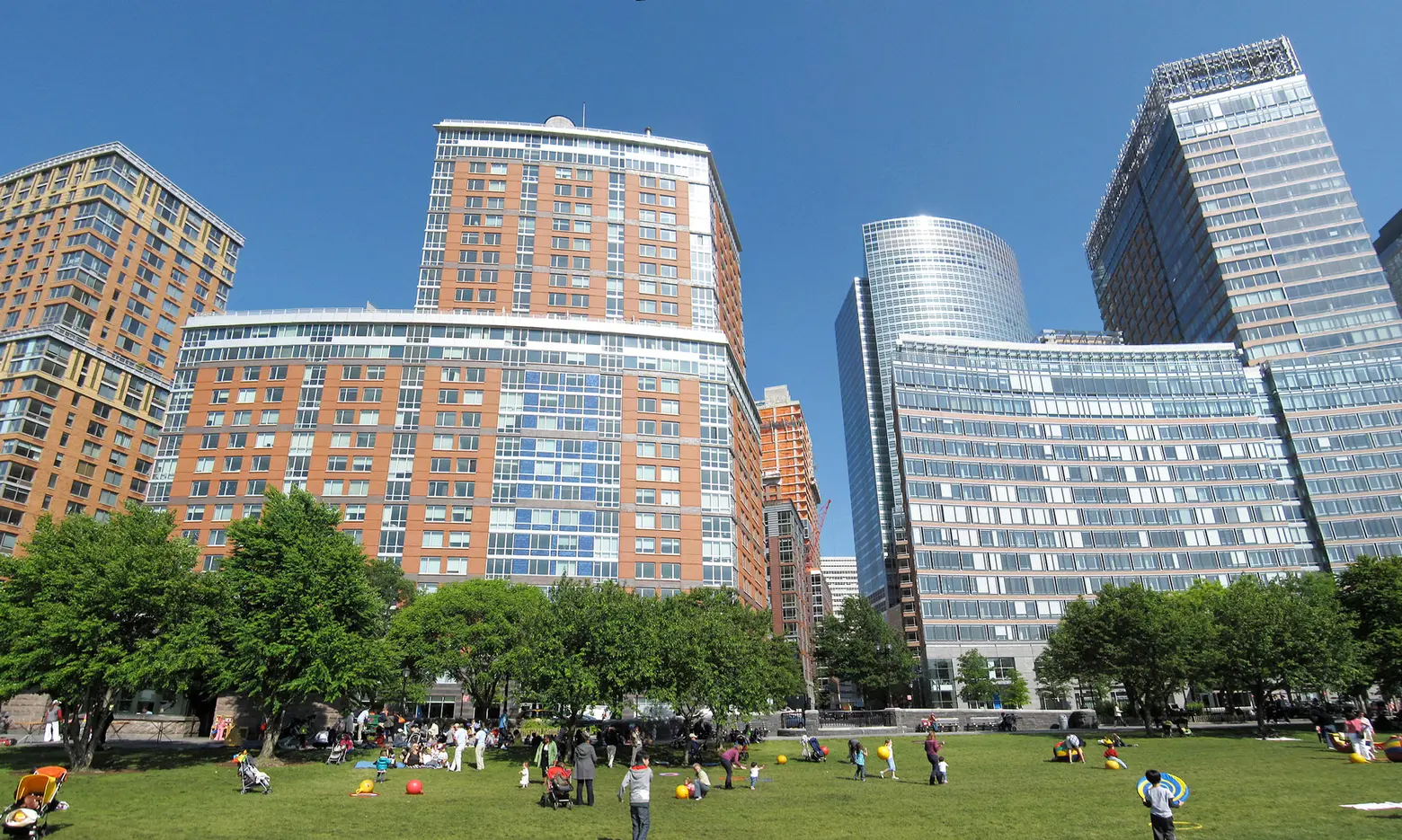 Despite a year-over-year decrease in its average rent, Battery Park City ranks as the most expensive zip code for renters in the United States, according to a RentCafe report. In 2017, the average rent in this downtown neighborhood was roughly $6,000/month. And while it experienced a nearly two percent decrease this year, with average rent falling to $5,657/month, Battery Park City is still the not-so-winning winner. Not surprising but still bleak, 26 out of the 50 zip codes with the most expensive average rents in the U.S. are located in Manhattan.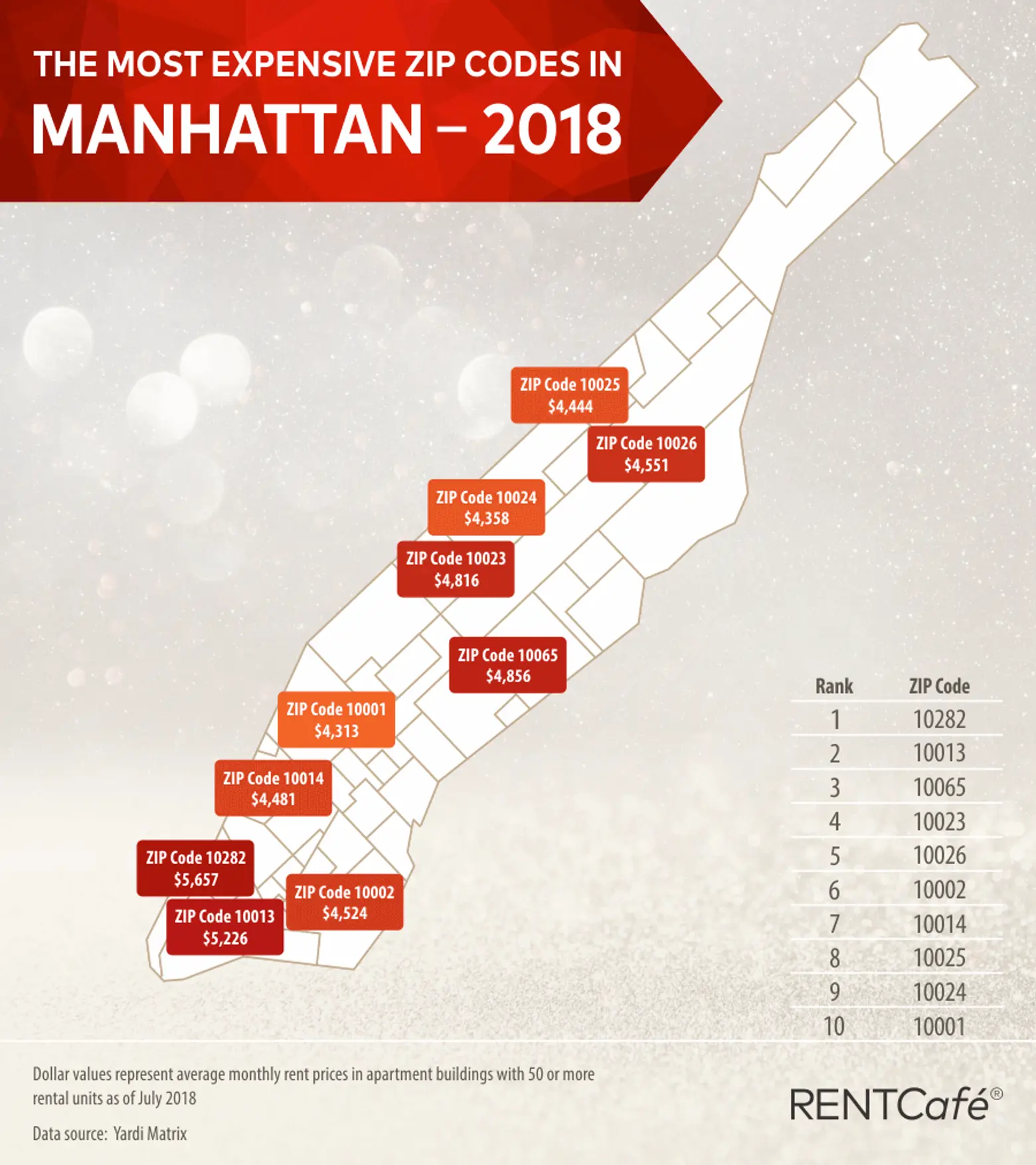 Tribeca comes in second place for most costly rent at $5,226/month, an impressive year-over-year increase of 10.6 percent. Falling back from last year to spots four and five on the list include the Upper East Side ($4,856/month) and Upper West Side ($4,816/month).
Other pricey neighborhoods in the borough include Harlem, the Lower East Side, the Meatpacking District, and Chelsea. The only other NYC borough to make the top 50 list is Brooklyn, with its Brooklyn Heights neighborhood ranking 38th with rent at $3,702/month on average.
While Manhattan zip codes take up eight out of the top 10 spots on the list, the 90024 zip code in Los Angeles ranks third ($4,883/month) and San Francisco ranks sixth ($4,666/month).
RentCafe's study, along with data from Yardi Matrix, collected apartment rent averages for every state and zip code in 130 U.S. markets, analyzing roughly 15 million apartment units.
See the full list from RentCafe here.
RELATED: