CWB Architects Build a Musically Inspired Pavilion in the Hamptons for a Pianist Client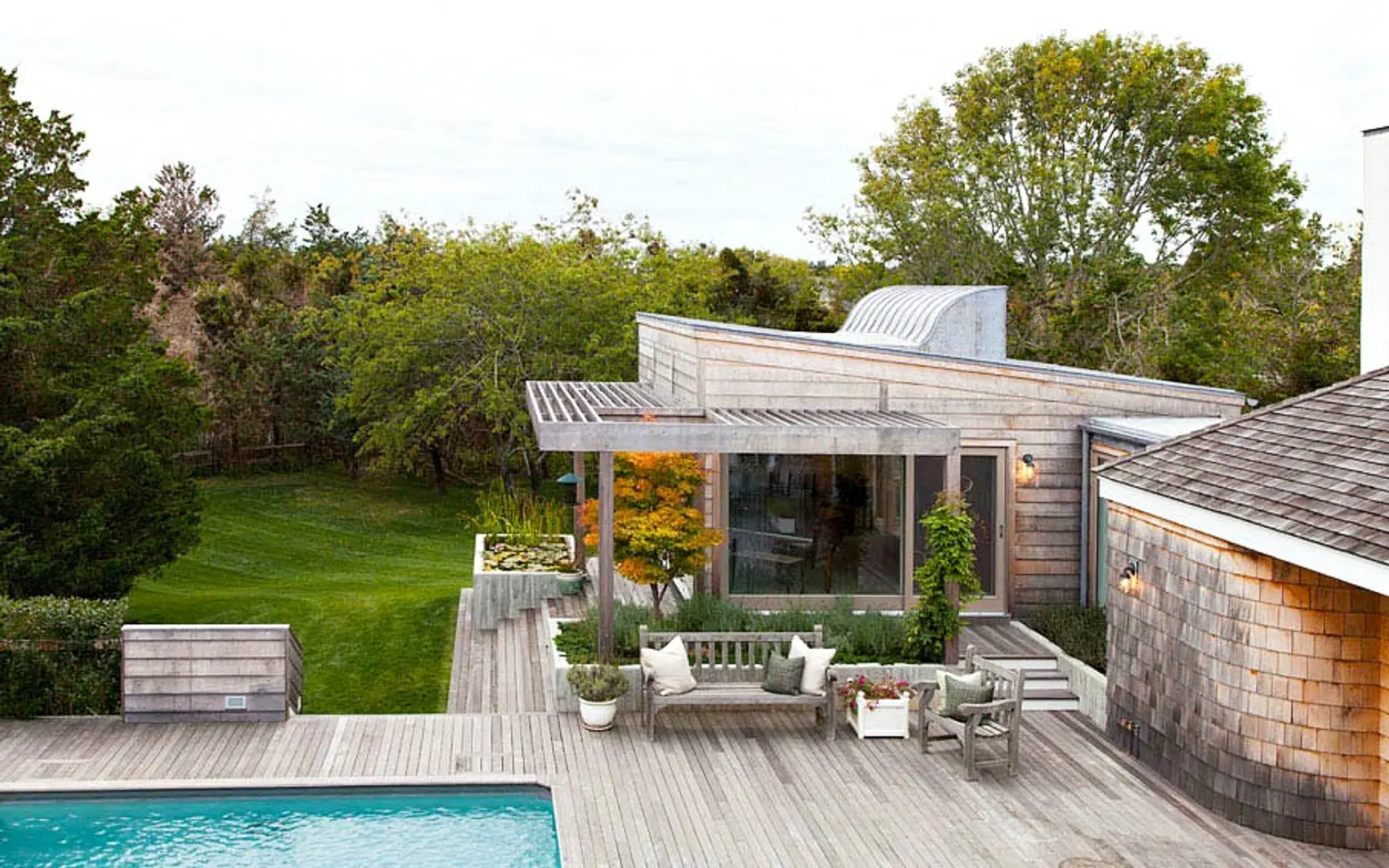 A former musical director/pianist from Brooklyn Heights and her historian husband contacted Dumbo-based CWB Architects to build an adjacent pavilion at their home in Quogue on Southampton. The result is the wood-clad Piano Pavilion, which echoes the owners' love for organic architecture, but makes a deliberate nod to its namesake instrument with the contour of its roof. The pavilion was made to function as a piano room and small office, but it also works as a guest room, which is important as the couple's children and six granddaughters visit almost every weekend.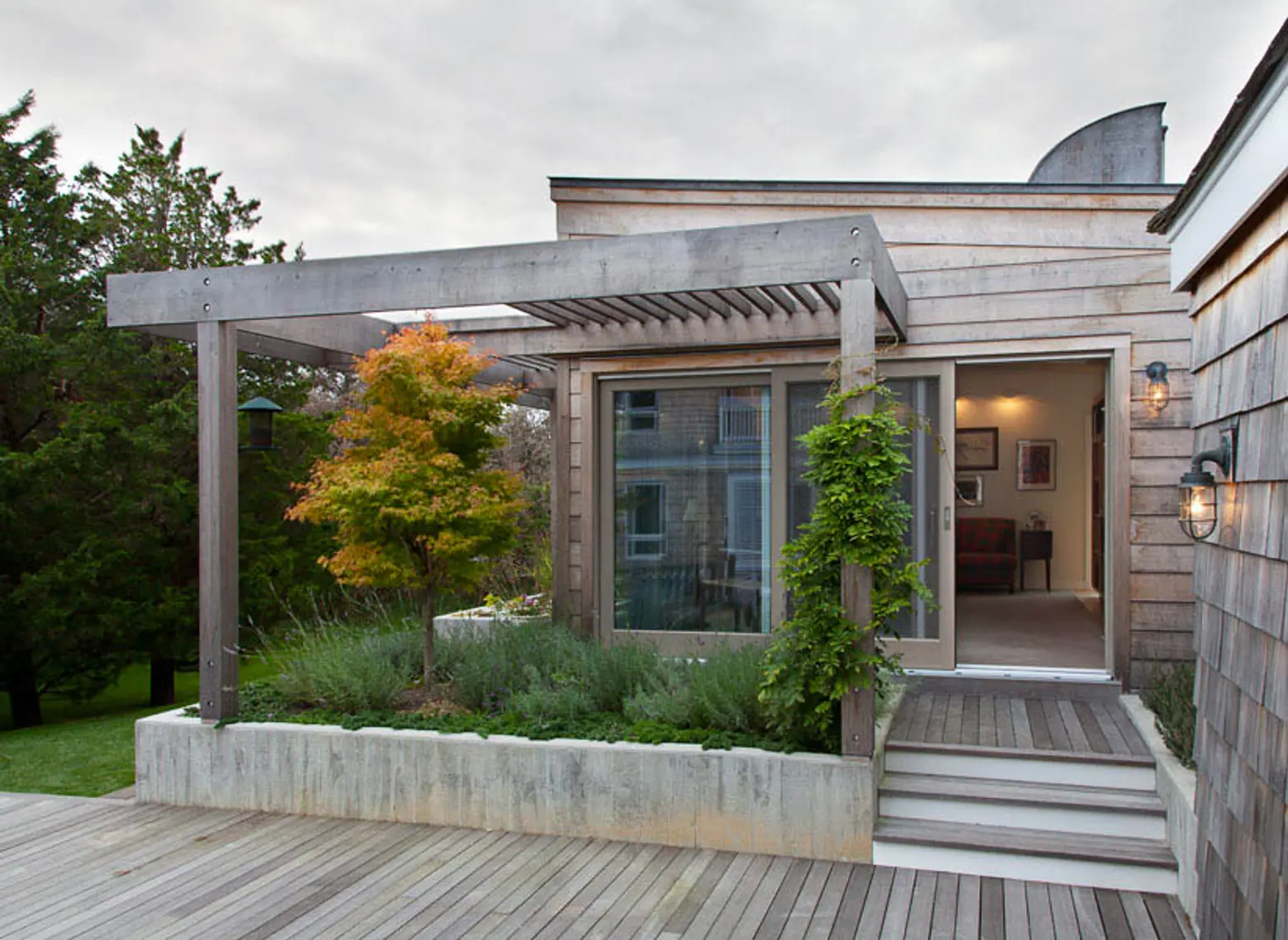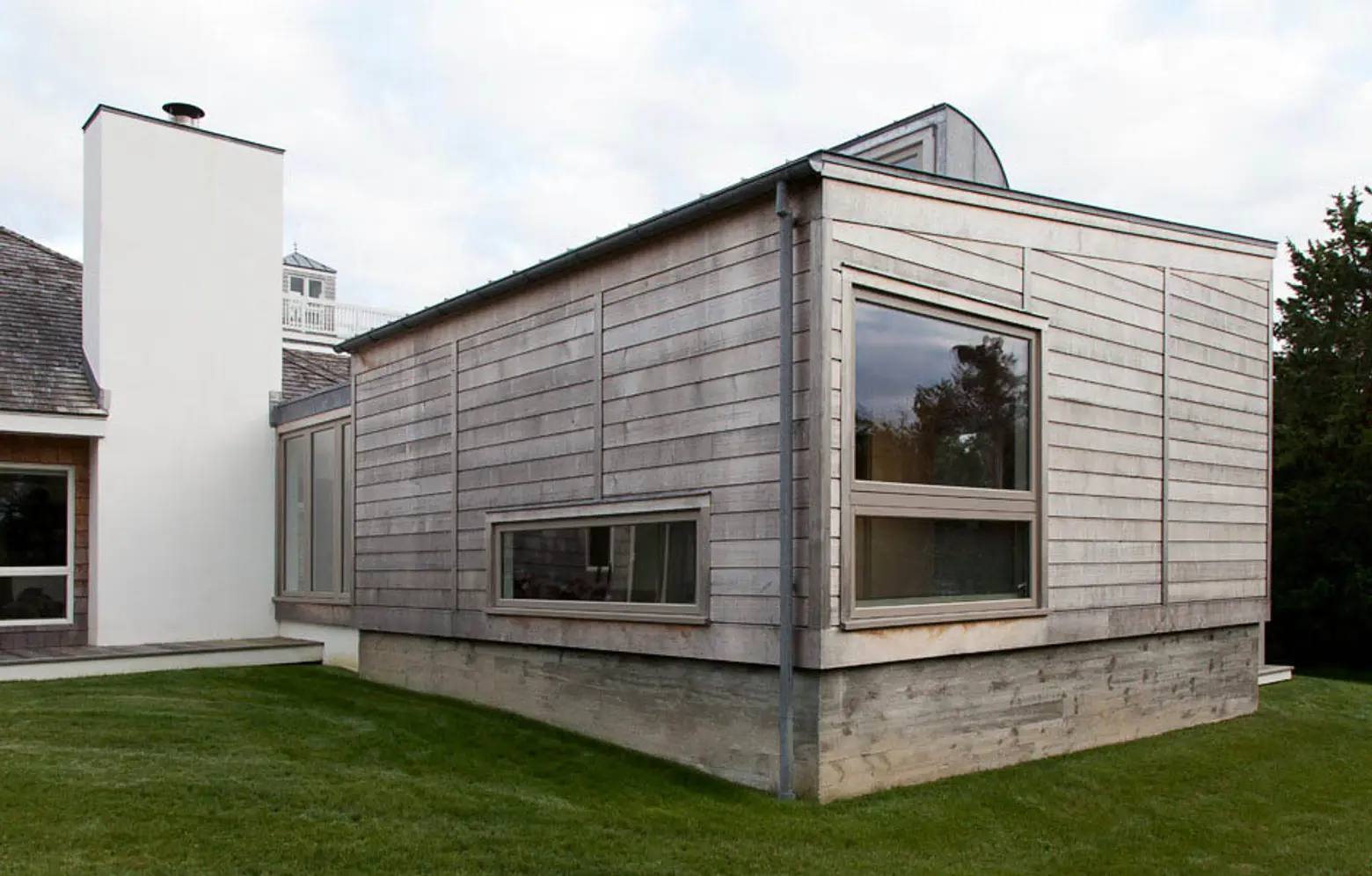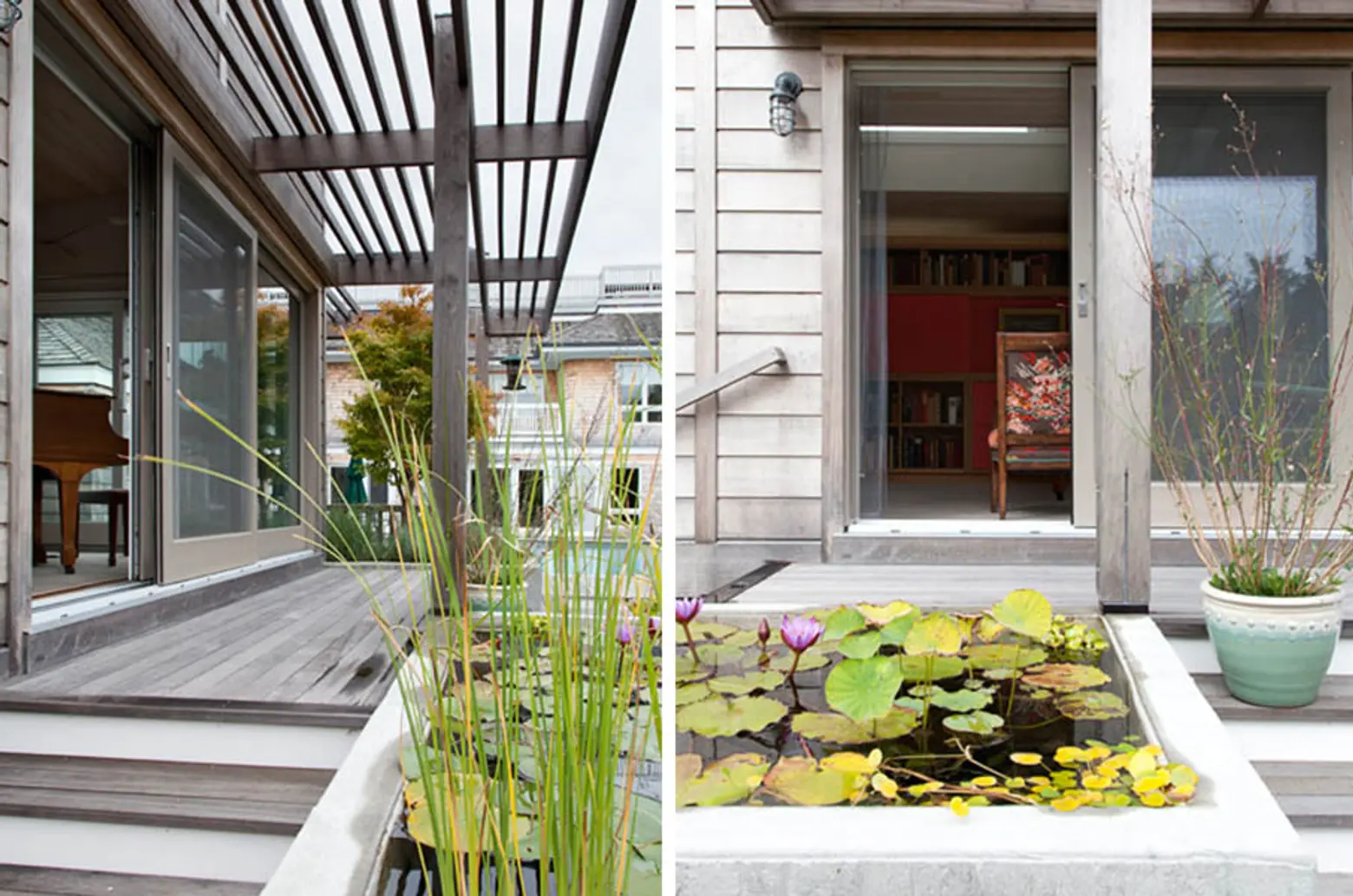 Located on the grounds of the family home, the shelter complements the main house, which was originally built in the 1980s. Its 460 square feet engage with its surroundings, connecting through a large wooden deck that holds a swimming pool, sitting area, and lily pond surrounded by a luscious garden with trees.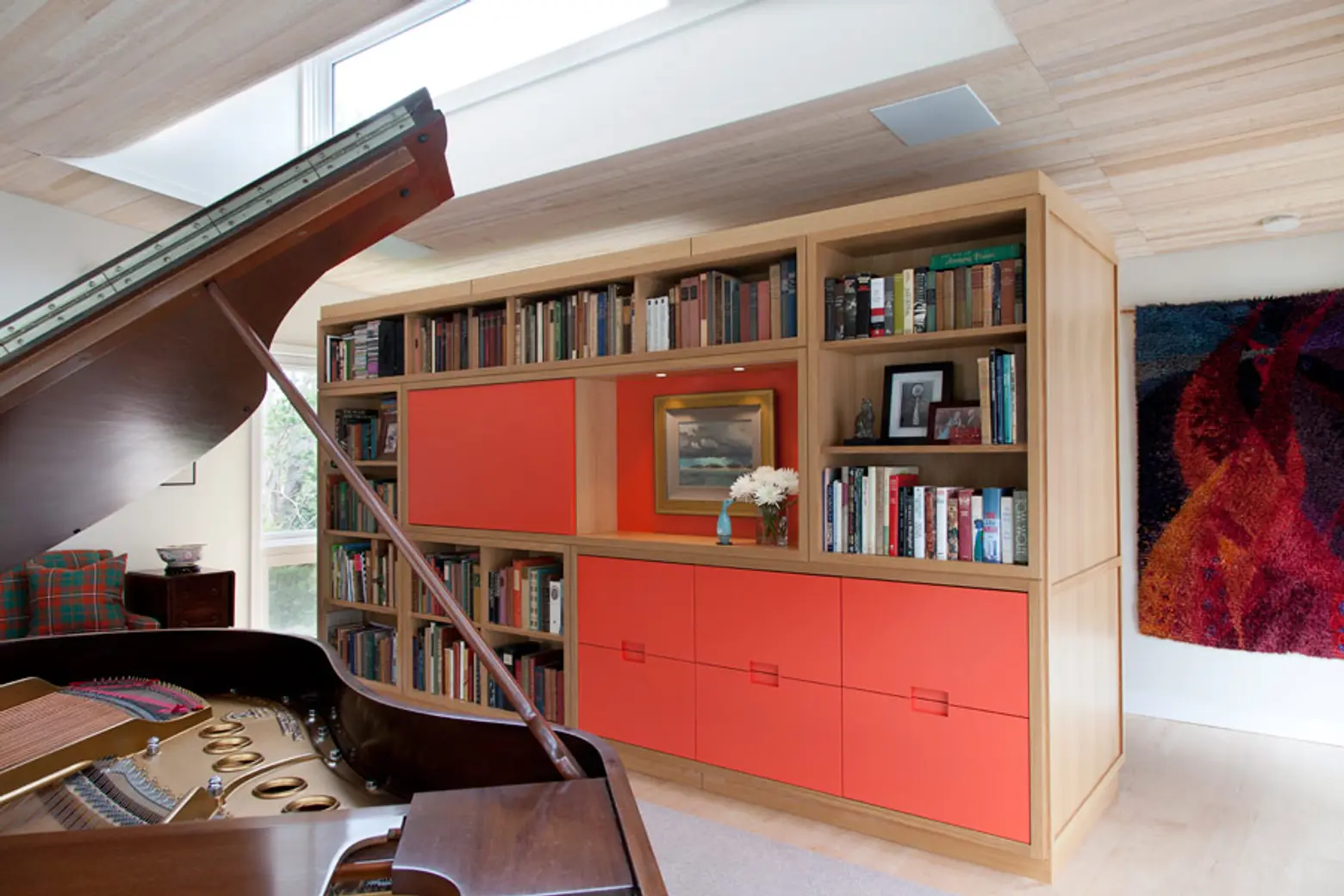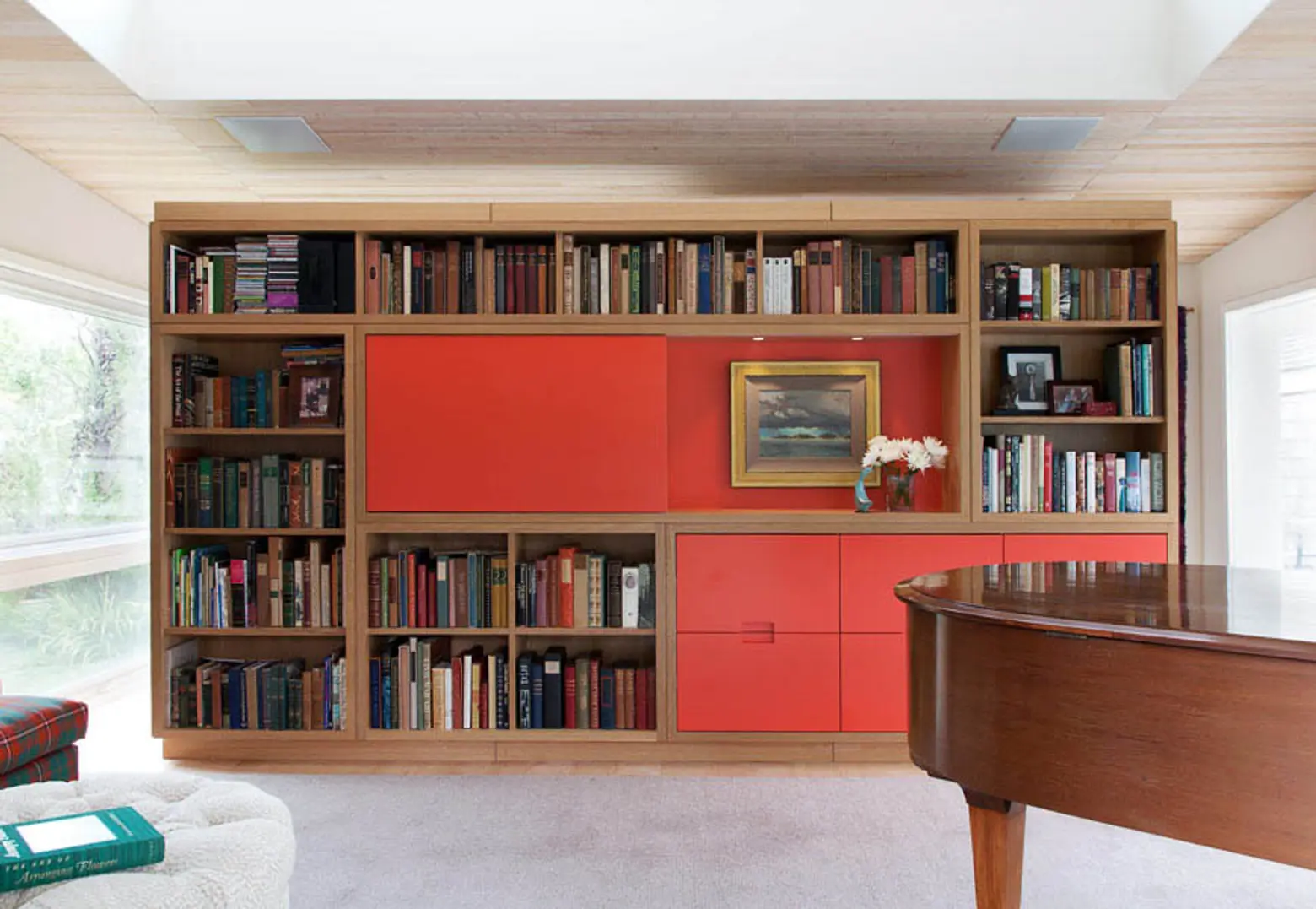 The interiors are bright and airy, thanks to large sliding windows and the piano-shaped skylight. A distinguishing characteristic of the interior is the use of Buchanan tartan plaid wool on the custom sofa. Buchanan is an old family name of one of the clients, and the sofa design is based on a vintage version that the couple saw on vacation in Ireland.
See more architectural wonders by CWB Architects here.
RELATED:
Photos by Rachael Stollar for CWB Architects