Curb Appeal: The Psychology of Moving Buyers from Cab to Curb to Contract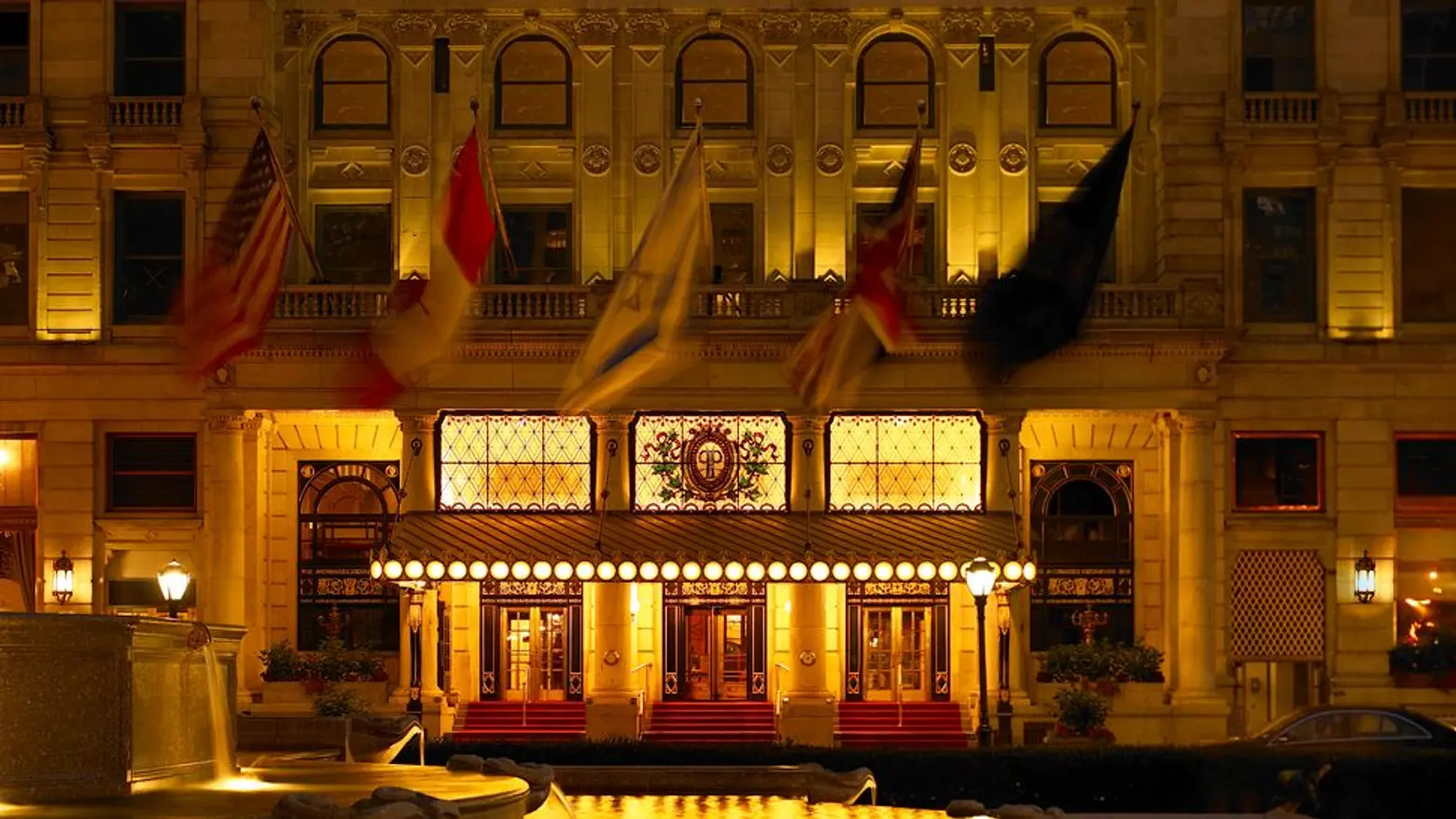 Great neighborhood? Check. Great apartment? Check. Curb appeal?
Killer first impressions can be long lasting — and whether it's a newly advertised flavor of Ben & Jerry's, an ad for Tory Burch's latest shoe collection —or finding new digs, "love at first sight" spot-on marketing moments play a sizeable role in how we make our decisions.
Industry experts note that a large percentage of a house hunter's decision to explore a property further than the curb is based the project's "wow" factor. Truth is, it sets the "perception" stage of what's to come beyond a grand entrance or swanky lobby that was designed to provide a sense of arrival and belonging. Obviously, at the end of the day, a building's outside will only persuade potential buyers to see more, and first impressions can vary from one individual to the next, but the "I was meant to live here" moment is fairly universal.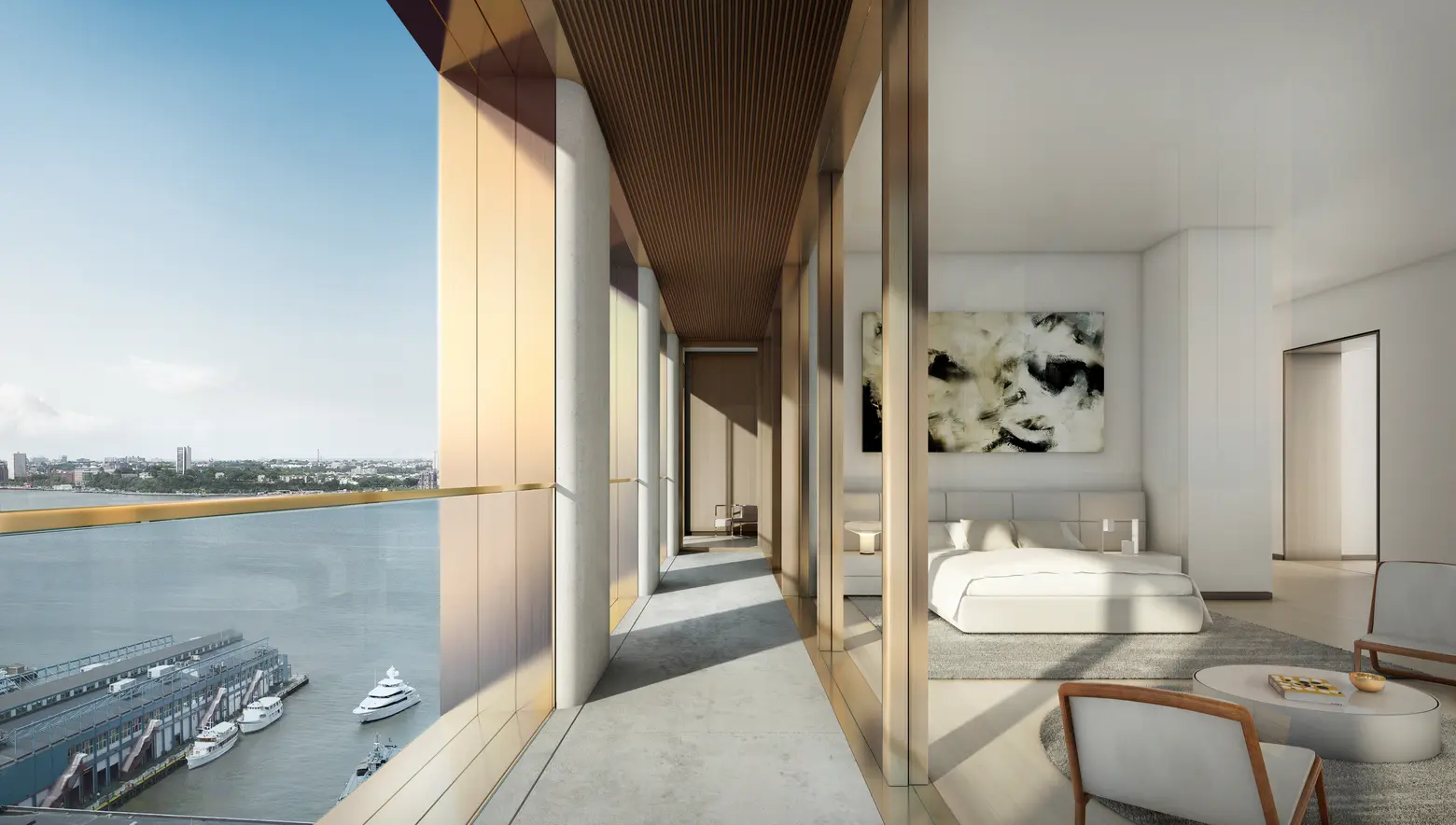 Inside Norman Foster's 551W21. The architect design both the interior and exterior
Incorporating couture-type exteriors and interiors by elite "brands" that range from Robert A.M. Stern, Norman Foster, Frank Gehry and Richard Meier to Fendi, Armani and Mick Jagger offspring, Jade Jagger — superstar architects and interior designers — can lure buyers long before arriving at the front door because time and again, these individuals are just the ticket for setting the tone (and price tag) of what lies ahead. And because buyers pretty much decide whether or not to cross a front door's threshold based on initial gut reactions, even our city's older buildings feel the pressure to step up and convert "tired" lobbies into something spiffier by way of restorations, fixtures, furnishings and upgraded staff uniforms. Even the entranceway gets a makeover via more appealing landscaping, freshly painted doors and classier awnings.
But keep in mind that beyond creating great curb appeal, developers must also meet the recent and increasing demand for "I can top that" in-home and communal amenities that surpass the now ubiquitous in-home washer and dryers, landscaped rooftops with grill areas and private wine storage. In an attempt to leave competitors in the dust, the latest generation list of must-haves now include squash, tennis and basketball courts, business centers with on-hand techies, in-home recharging docking stations for just about anything out there on the planet, central vacuum systems, smart building technology linked to mobile phones for making sure doors are locked, coffeemakers turned off or, say, turning on the AC just prior returning home.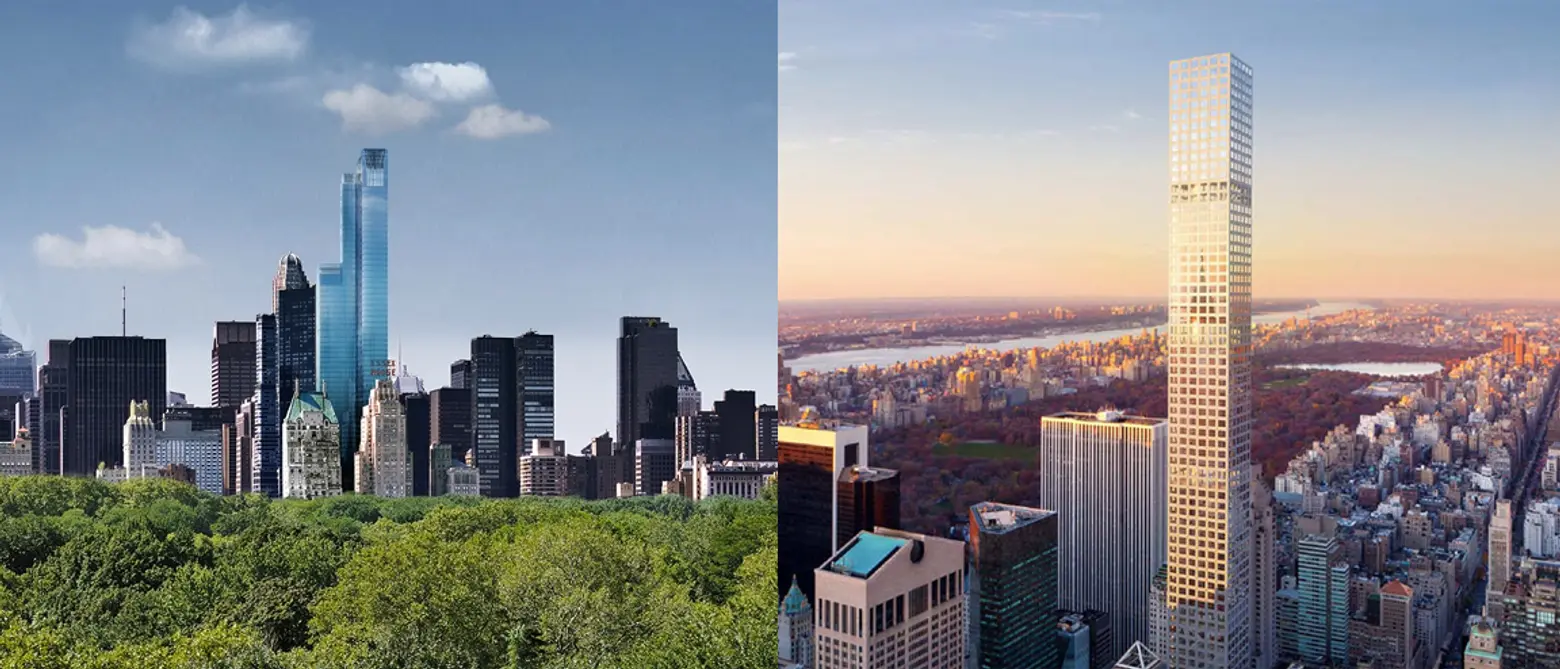 One57 (left); 432 Park (right)
The current paradigm for curb appeal, Extell Development Company's One57 between Sixth and Seventh Avenues is not just super tall (over 1,000 feet high) but an architectural masterpiece designed by Pritzker Prize-winner Christian de Portzamparc. Some say buyers are drawn to the idea that they can live in not only Manhattan's tallest residential building, but also the tallest in the entire Western Hemisphere. Now open, pricing originally began at $7.375 million.
If taller-than-tall buildings are what it takes to get you in the front door, then have a look at Rafael Vinoly-designed 432 Park between 56th and 57th Streets. When it reaches completion in late 2015, this 1,396-foot-high condominium will have surpassed One57 as the tallest residential building in Manhattan and the Western Hemisphere. Developed by Macklowe Properties and CIM Group, what's left starts at about $17 million.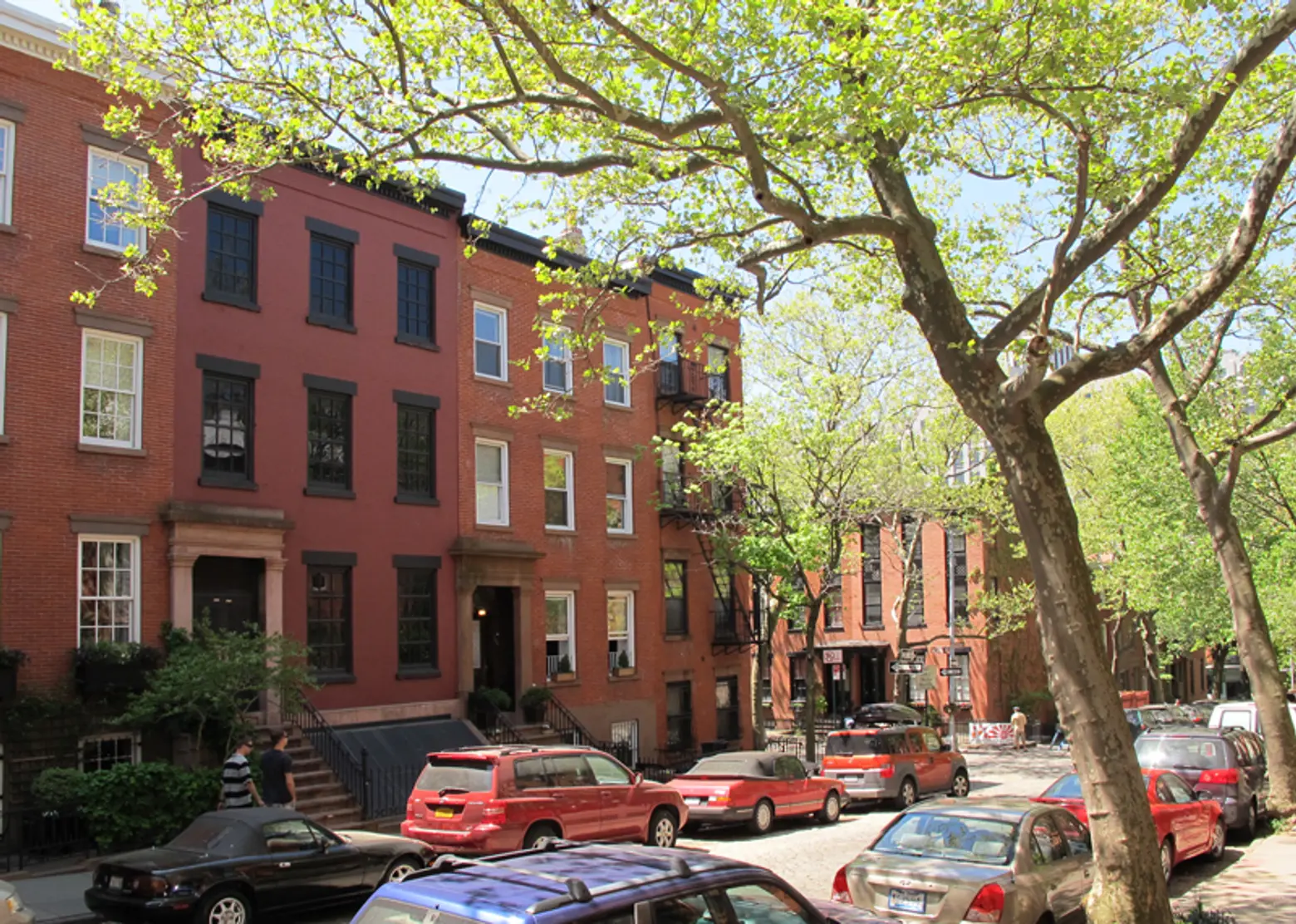 Walk any tree-lined block in Manhattan where historic townhouses line the streets and there's immediate envy for the privacy and privilege of owing one until thoughts of repairs, leaks and security led by a team of one (the owner) sink in. For townhouse living without the hassle of keeping on top of things, check out the seven full-floor duplexes, including a maisonette and penthouse, inside the new condominium at 155 East 79th Street between Park and Lexington Avenues. Developed by Anbau Enterprises and designed by Pembrooke & Ives and BKSK Architects, the building's distinguished façade is sheathed in limestone and brick with ornamental metalwork integrated into the doors and Juliette balconies. Exclusively marketed through the Corcoran Sunshine Marketing Group, occupancy is slated for summer 2015. What's left is just under $9 million.
Notwithstanding the enticement that's essential for a potential buyer to get inside for a look-see, today's developers have to remain persistent when it comes to thinking outside the box to beat out the seemingly ongoing competition — be it the chance to produce soaring towers, sign up a starchitect or to come up with a yet-unheard-of amenity to stay in the game.
Lead image: The Plaza via Visa Signature Hotels