Cuomo breaks ground on Belmont Park arena; see new renderings of Islanders' future home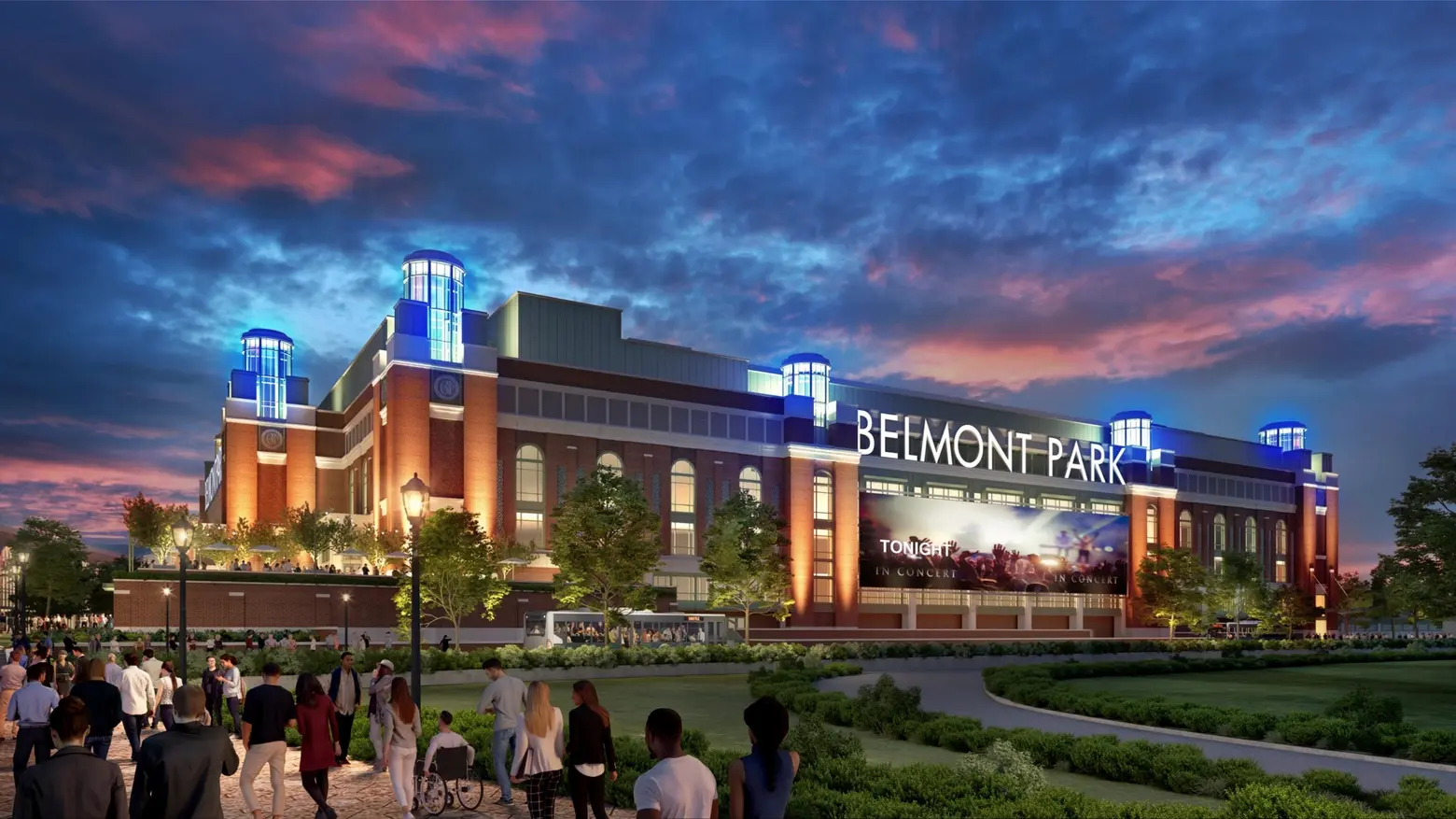 In a ground-breaking ceremony that included the New York Islanders, National Hockey League Commissioner Gary Bettman, local leaders and hockey fans, Governor Andrew M. Cuomo this week heralded construction of the New York Islanders' new arena at Belmont Park. The arena will anchor the $1.3 billion Belmont Park redevelopment project that promises to create 10,000 jobs and generate $2.7 billion in economic activity for the region. The new 19,000-seat arena, which will host the hockey team and other events, is part of the governor's effort to transform 43 acres of parking lots into a top destination for sports, hospitality and retail, with a 250-key hotel, a retail village and office and community space to come.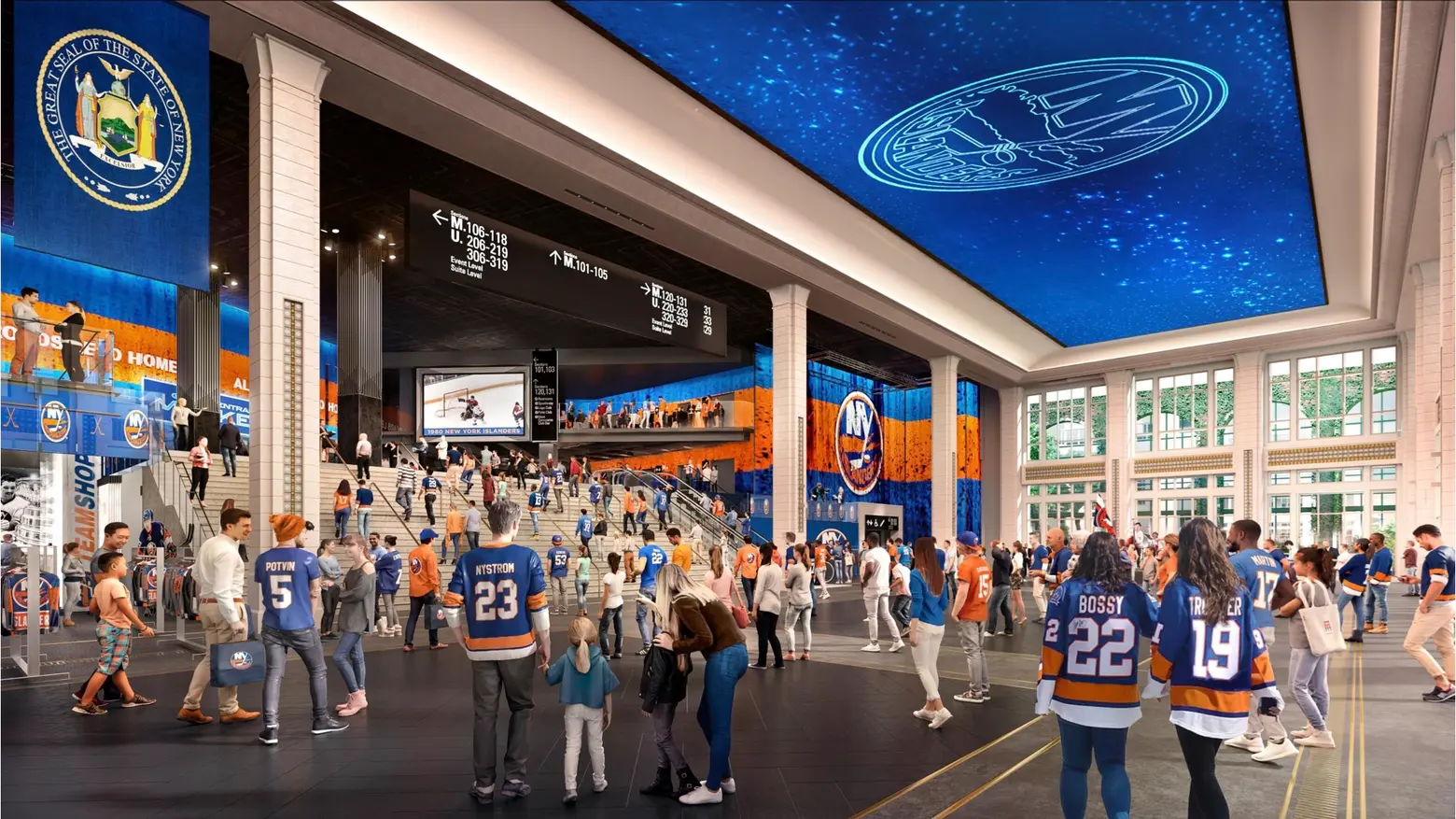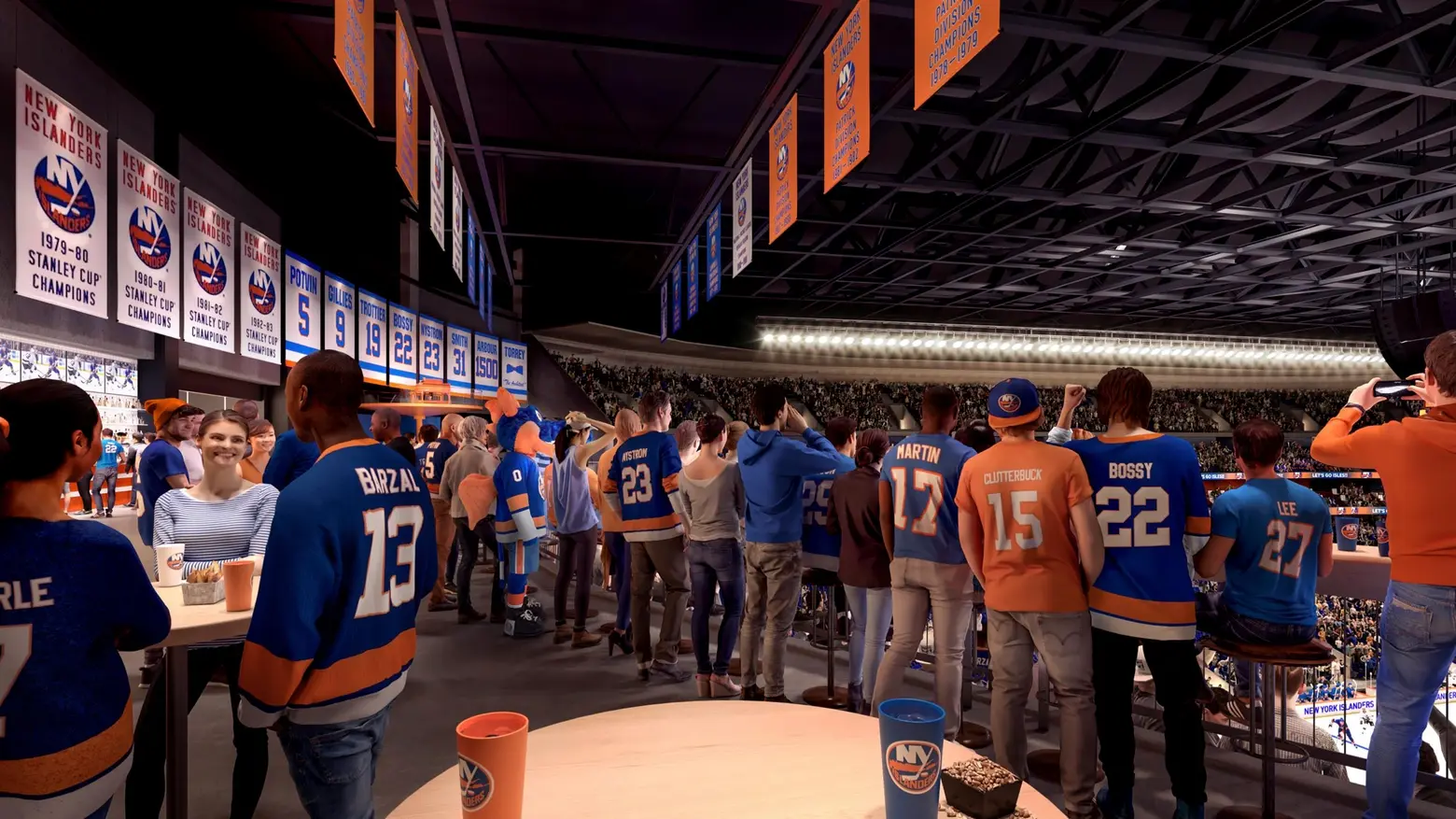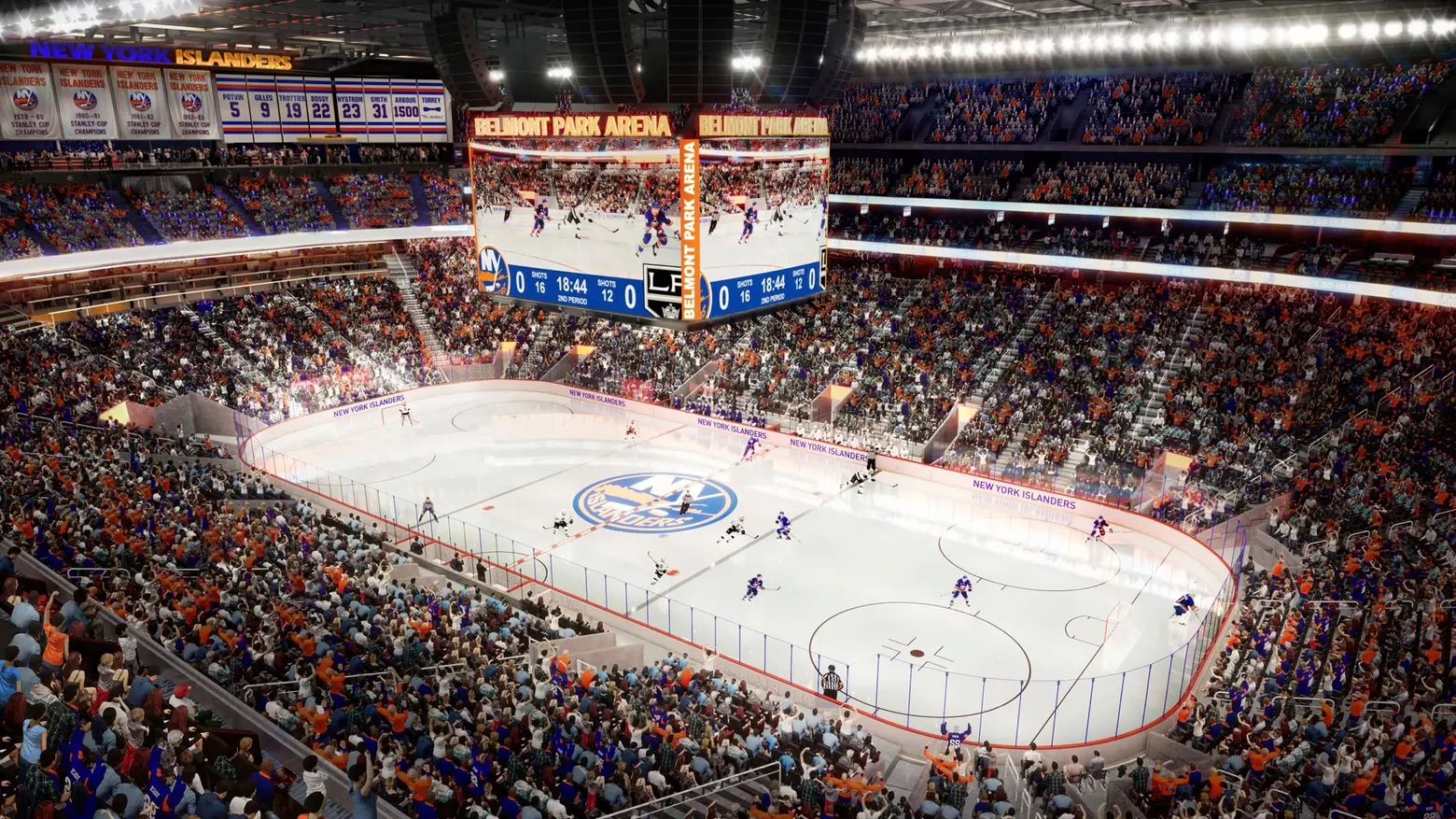 Governor Cuomo also announced that the Islanders have agreed to play 28 regular season games at the Nassau Veteran's Memorial Coliseum during the 2019-2020 season, seven more than previously planned, in support of the investments made in their new home. The new arena is set to be finished by the start of the 2021 – 2022 hockey season.
NHL Commissioner Gary Bettman said, "Thanks to the commitment, dedication and vision of Governor Cuomo, Islanders fans are getting the world-class home this team deserves. The Islanders belong on Long Island and the future is incredibly bright for this franchise."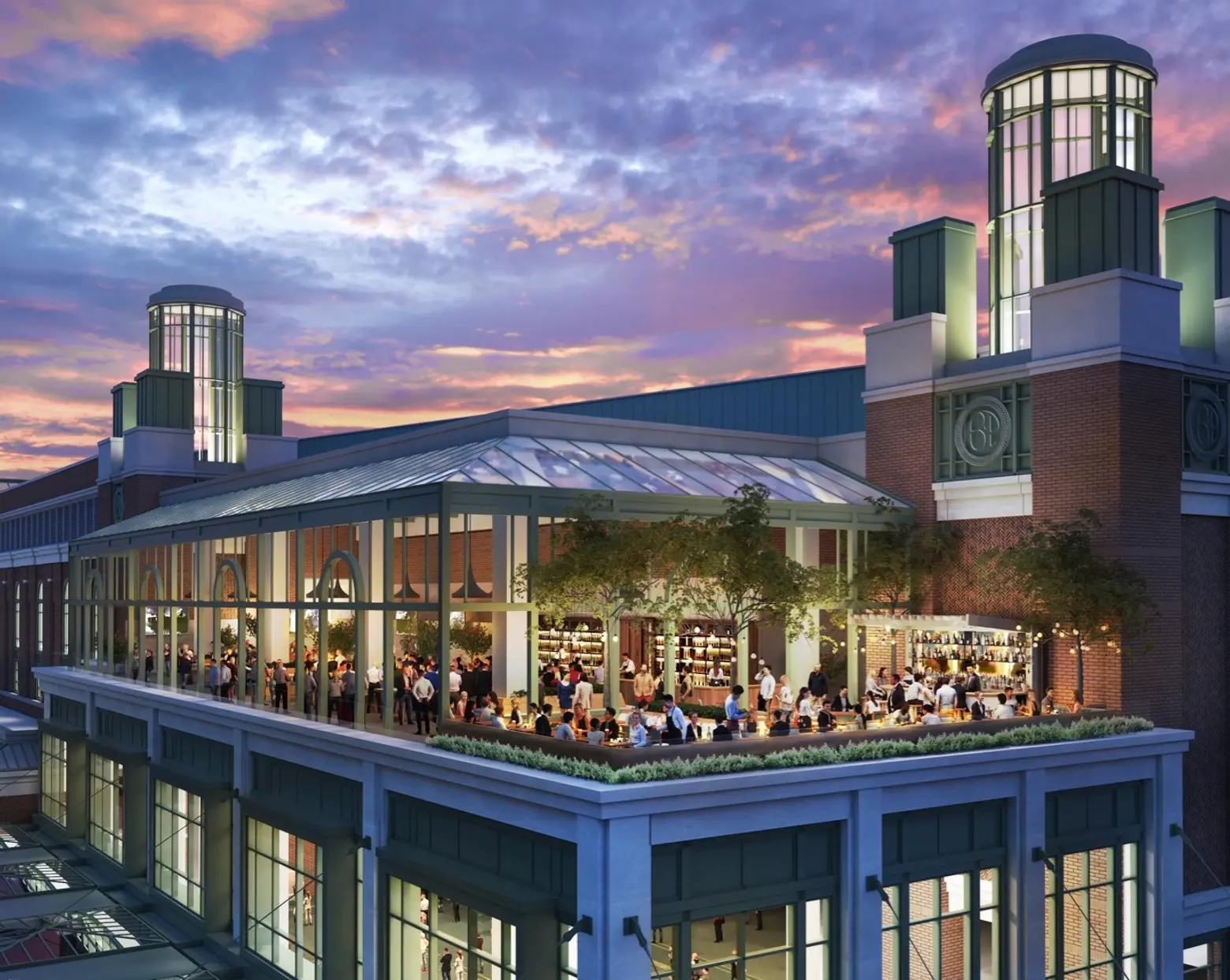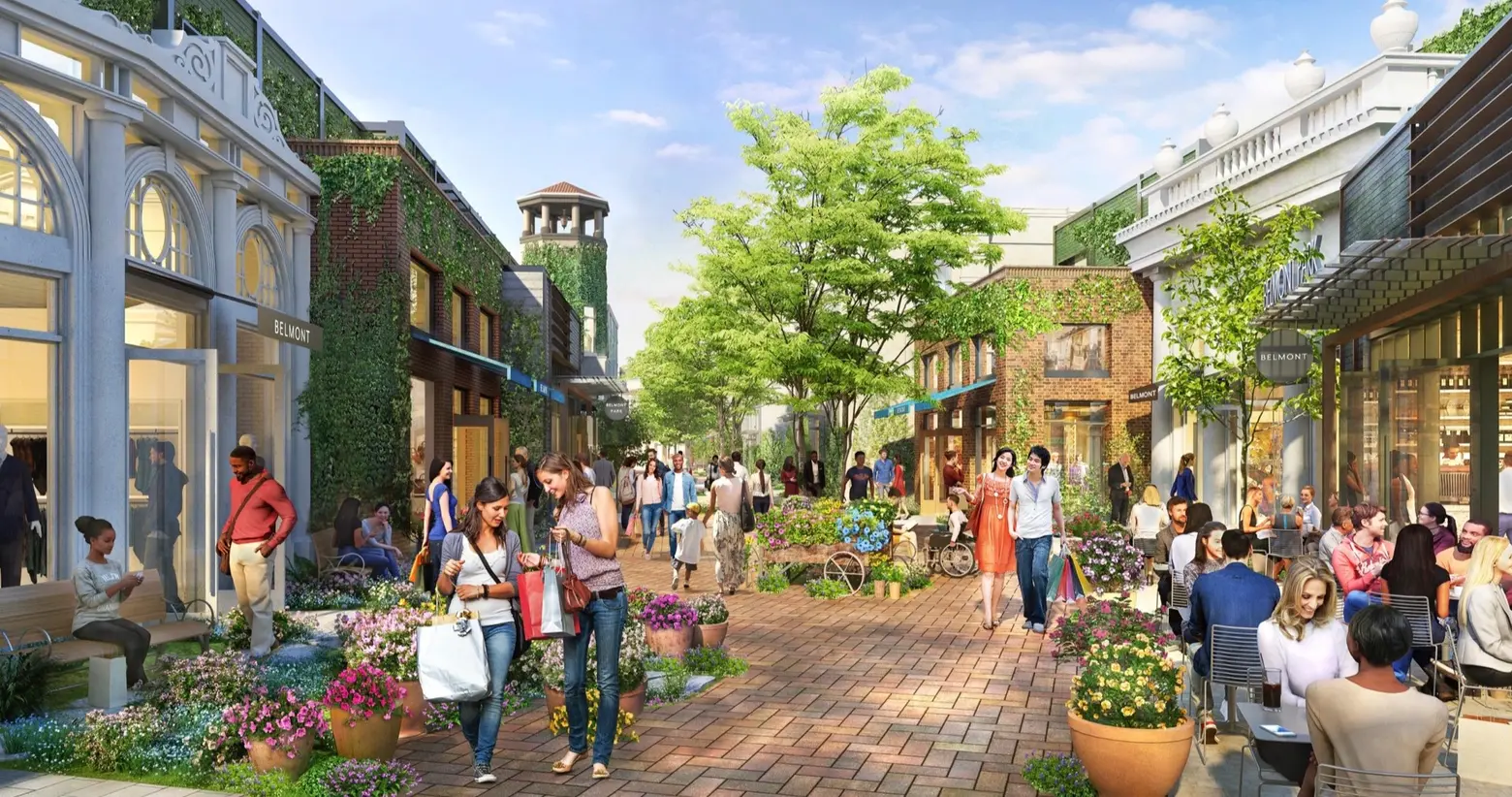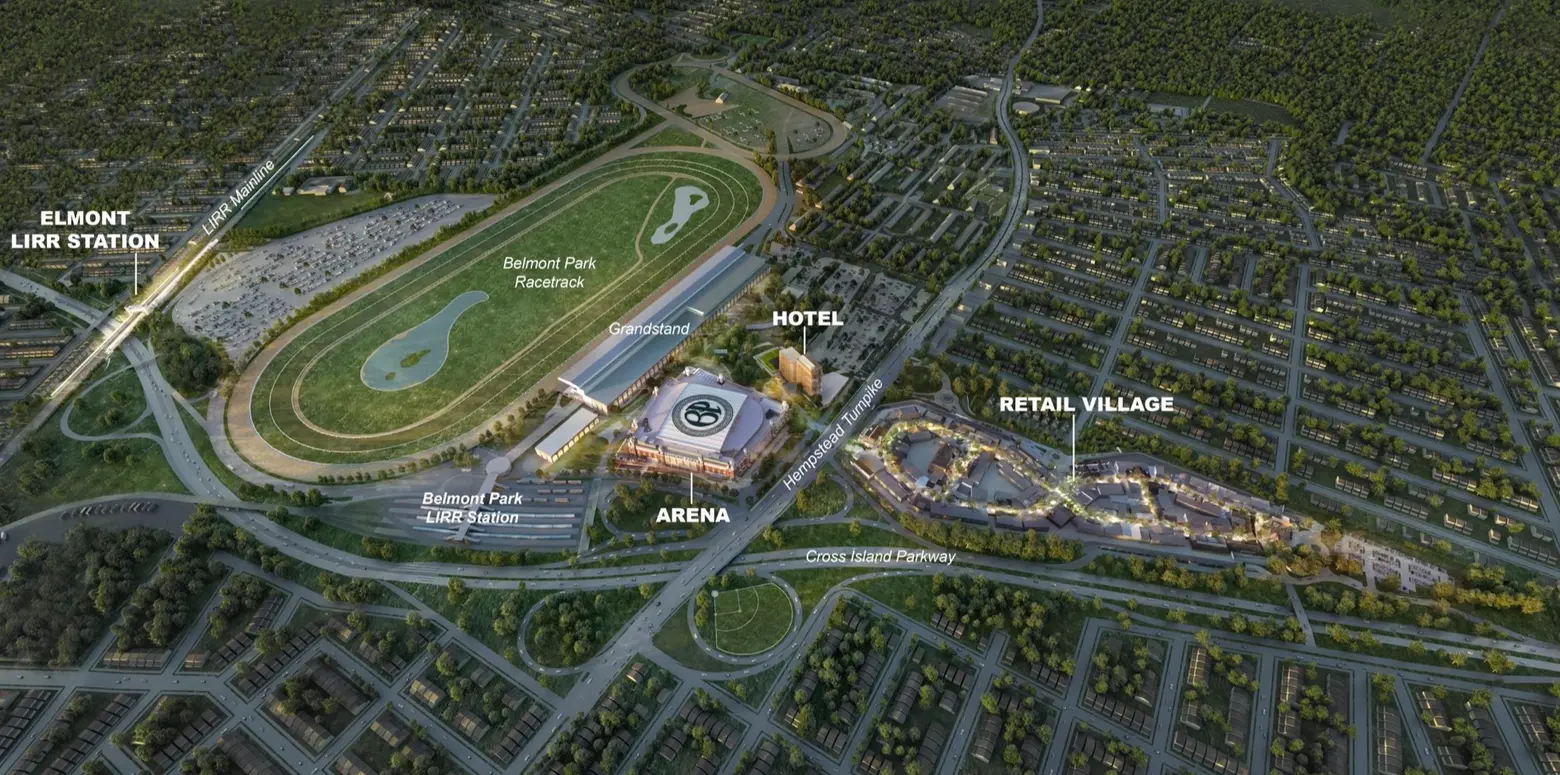 As 6sqft previously reported, a new Long Island Rail Road station will also be built as part of the redevelopment project, and will serve the arena, hotel and retail complex at the state-owned horse racing venue, as well providing more options for local commuters. The station is expected to be partially open by 2021 and fully functional by 2023.
RELATED:
Renderings courtesy of the Office of Governor Andrew M. Cuomo.