How to plan a safe COVID Thanksgiving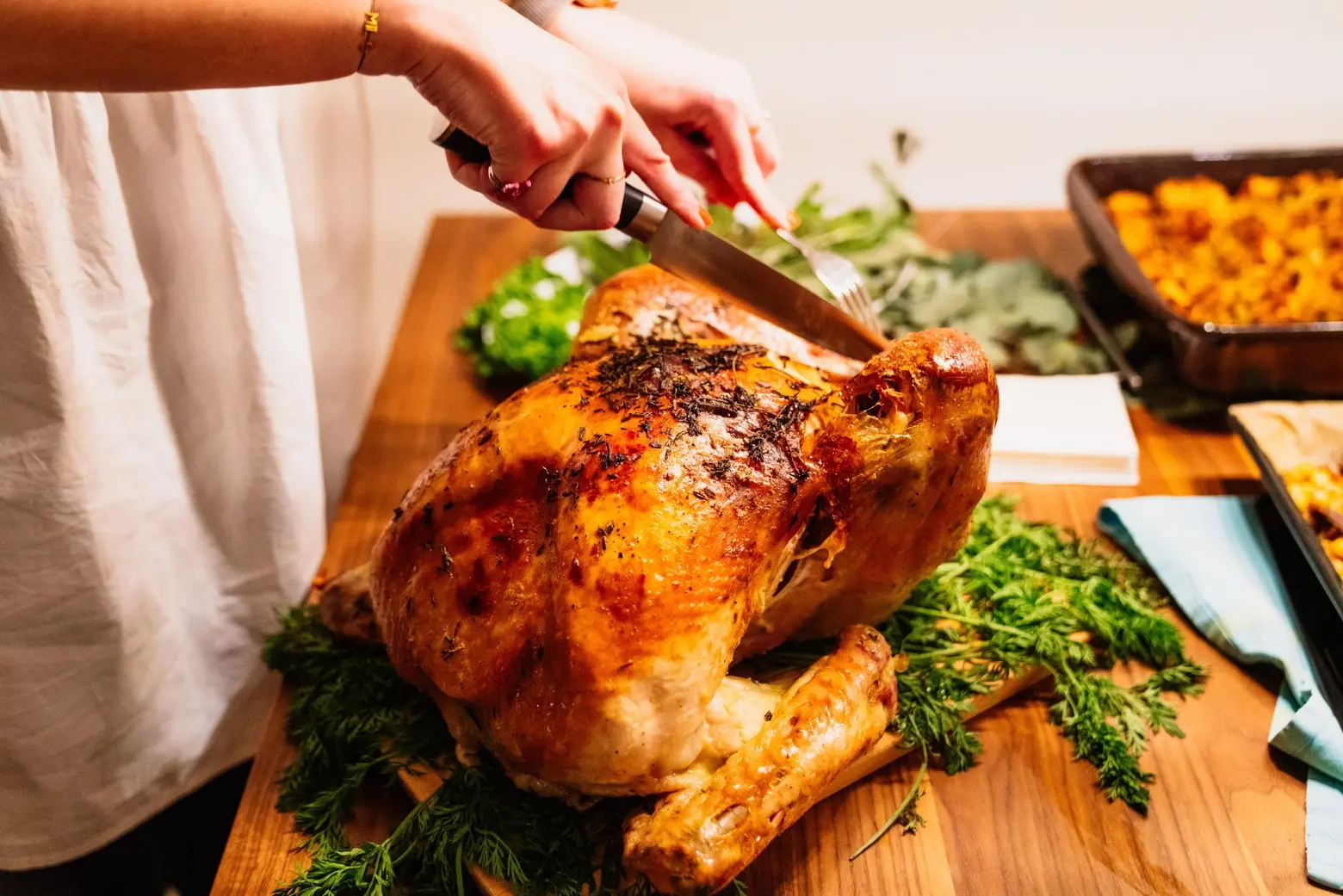 Here in NYC, Mayor de Blasio and Governor Cuomo have both advised against traveling for Thanksgiving, but that doesn't mean you can't celebrate. One option is to host a virtual holiday. It won't be the same, but it's got its selling points (i.e. no squabbling with your mother-in-law in the kitchen or having dad refuse to turn the game off during dinner); it'll just take some extra planning in advance. If you have family and friends local, you may want to consider a safe, outdoor meal. But we recommend buying a heater now and figuring out how you'll keep the food warm. Ahead, we've put together a guide to planning a COVID Thanksgiving, no matter how you plan to enjoy the day.
All of these products have been hand-selected by team 6sqft. We may receive a commission for purchases made through these affiliate links. All prices reflect those at the time of publishing. 
VIRTUAL THANKSGIVING
Make sure grandma knows what Zoom is
Older family members are often less knowledgeable about technology, so make sure they're set up with what they need and have time to practice. If a family member doesn't have a computer to use, consider asking everyone to chip in to buy them a tablet. If you don't want to splurge on an iPad, the Amazon Fire is a great deal at $149.99.
Organize the meal
There's nothing wrong with cooking your own turkey while your friends chow down on take-out, but if you want to keep the tradition, assign everyone in your virtual group one dish from the meal and ask them to provide their favorite recipe for that dish. Then, everyone can prepare the same meal and compare notes on the recipes as dinner conversation. Alternately, there are plenty of restaurants offering to-go Thanksgiving meals this year that can be ordered ahead.
Don't forget drinks
Even virtual family time can get stressful, so take the edge off with an adult beverage. With so many booze delivery options these days (many of which are having holiday promos), think about sending the group a bottle in advance.
Play a game
Make sure every household has the same game or games that can be played virtually. Pictionary and charades are great options that don't require all the players to be in the same room. There are also tons of new app-based games that everyone can download like Remote Insensitivity (a free version of Cards Against Humanity) and Psych! (a sort-of trivia-based version of Balderdash). Houseparty is another app-based service that offers tons of virtual games.
OUTDOOR THANKSGIVING
Shelter from the elements
If the weather gods are not with you, you'll want to have a back-up plan. If you're hosting different households outside, having more than one tent allows you to give each family/group its own space.
| | |
| --- | --- |
| | This tent is an investment, but it has the option to add side walls if the weather is really not cooperating. |
| | If you just want something easy and inexpensive, this should do the trick. |
Heat, heat, heat!
For many, the best way to keep the family together this year is to take the meal outdoors. If you live in a colder climate, though, you're going to want to buy some kind of outdoor heater, and you're going to want to do it ASAP (they're selling out like hotcakes).
| | |
| --- | --- |
| | We'll start with the option that's been flying off the shelves for restaurants and homes. It's not cheap, but it'll get the job done. |
| | Another investment heater is the tube heater. These are nice because the heat is spread out vertically rather than just at the top. |
| | If you'll be sitting on a deck or under a pergola, this wall- or ceiling-mounted option is perfect. |
| | A fire pit is another good way to heat things up, and it's something you'll want to use even once the summer months come (bonus: make s'mores!) |
Bundle up
Heaters are great, but if temps start dipping, they may not be enough. Providing cozy blankets for everyone is an easy fix. Other ideas are fingerless gloves (they'll keep your hands warm without causing your utensils to slip), shoe warmers, or fun custom hats.
| | |
| --- | --- |
| | This poncho blanket has arms and can be snapped and zippered closed. |
| | This best-selling fleece blanket is inexpensive and can be ordered in everyone's favorite color. |
| | If you ALSO want to leave your guests with a nice gift, these fingerless Alpaca gloves are super soft. |
| | These single-use warmers can be used for hands, toes, or anywhere else you're feeling chilly. |
Keep that food warm
Once the food is out, you'll need to keep it warm. Chafing dishes and Sternos are probably the easiest way to do this. The disposable options are super reasonable if you don't plan to use them again.
Hot drinks, too
A hot beverage is an effective (and tasty) way to warm up. Think hot toddies, mulled wine, and Irish coffee.
Light it up
With daylight savings approaching this weekend, there's a good chance your meal (or at least dessert!) will be had once the sun goes down.
| | |
| --- | --- |
| | Turn your backyard into a bistro with these globe string lights. |
| | These cute outdoor twinkle lights are remote-controlled and waterproof. |
| | These hanging LED lanterns are also waterproof Bluetooth speakers, so if you plan on watching the big game outside, this could be the ticket for you. |
| | How cute are these solar-powered lanterns? They're perfect to scatter around the dining table. |
Play a (socially distant!) game
Your annual flag football game may be out of the question, but there are plenty of fun outdoor games you can play with social distancing in mind.
| | |
| --- | --- |
| | The standard size of a ping pong table is nine feet long, so you'll be safe on your side. This version was made for outdoor use. And if you're feeling a little frisky, the table doubles as a great beer pong table (don't forget the red Solo cups!). |
| | You can't go wrong with the classic corn hole! |
READY: