Construction Update: SOM's 252 East 57th Street Getting Its Glass Skin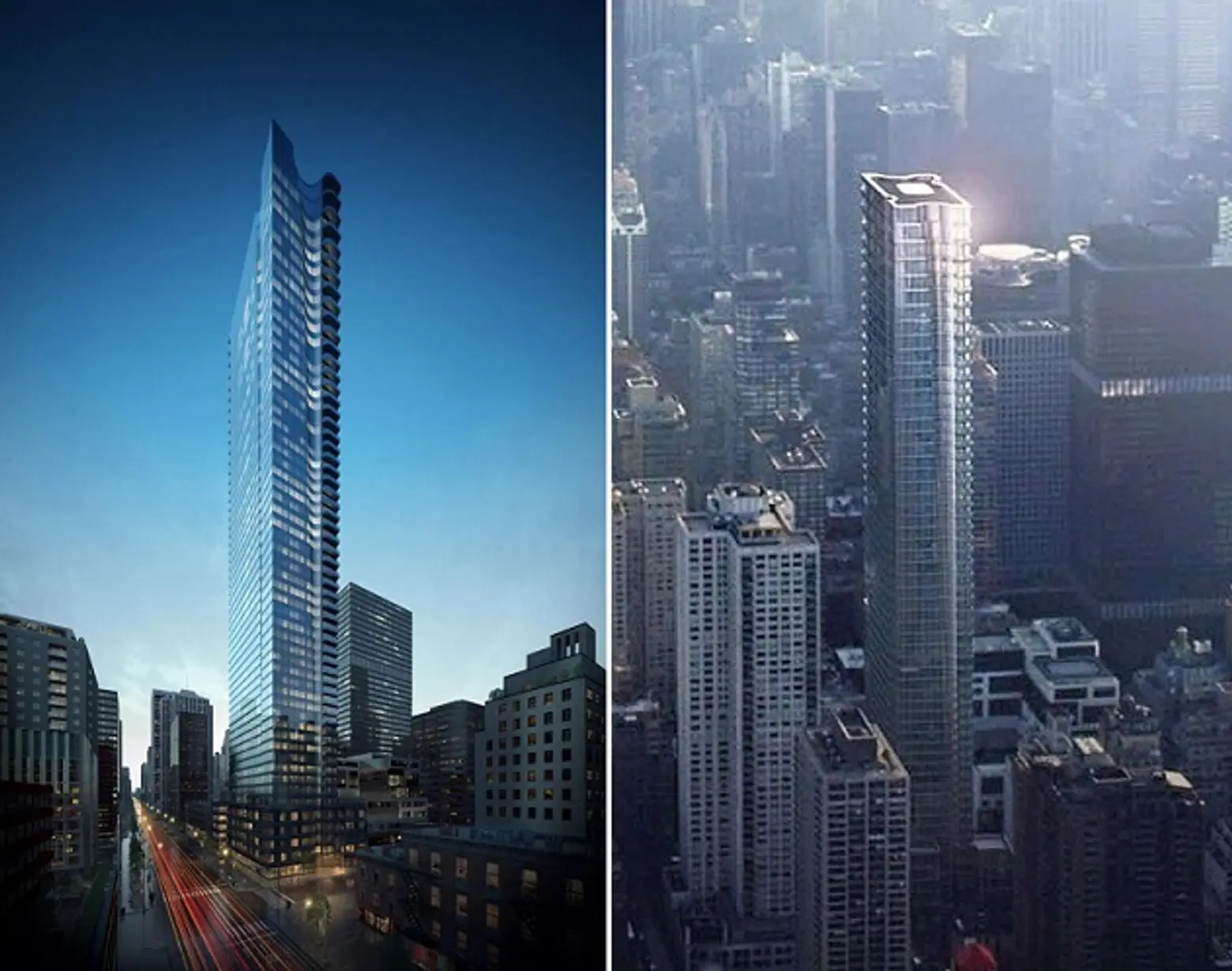 With foundation work complete, the World Wide Group / Rose Associates' tower at 252 East 57th Street is rapidly making its climb into the Midtown East skyline. The 57-story development composed of 93 condos and 173 rentals is designed by Skidmore, Owings & Merrill LLP (SOM), with SLCE serving as the architects of record.
Despite the tower's location along the eastern fringe of cloud-busting billionaire's row, the 715-foot building won't be competing for any height records–for instance, 111 West 57th Street is double its height at 1,428 feet. Instead, the tower is shaping up to be more of a typical Midtown East affair, falling in line with its Second Avenue context by providing a broad 80-foot-high base along the avenue and a sheer 50-story rectangular slab rising above. Recent residential towers along Second Avenue such as The Milan, The Veneto, and The Three Ten share 252's massing, which planners prescribed to conform new skyscrapers to the rows of existing walk-up buildings.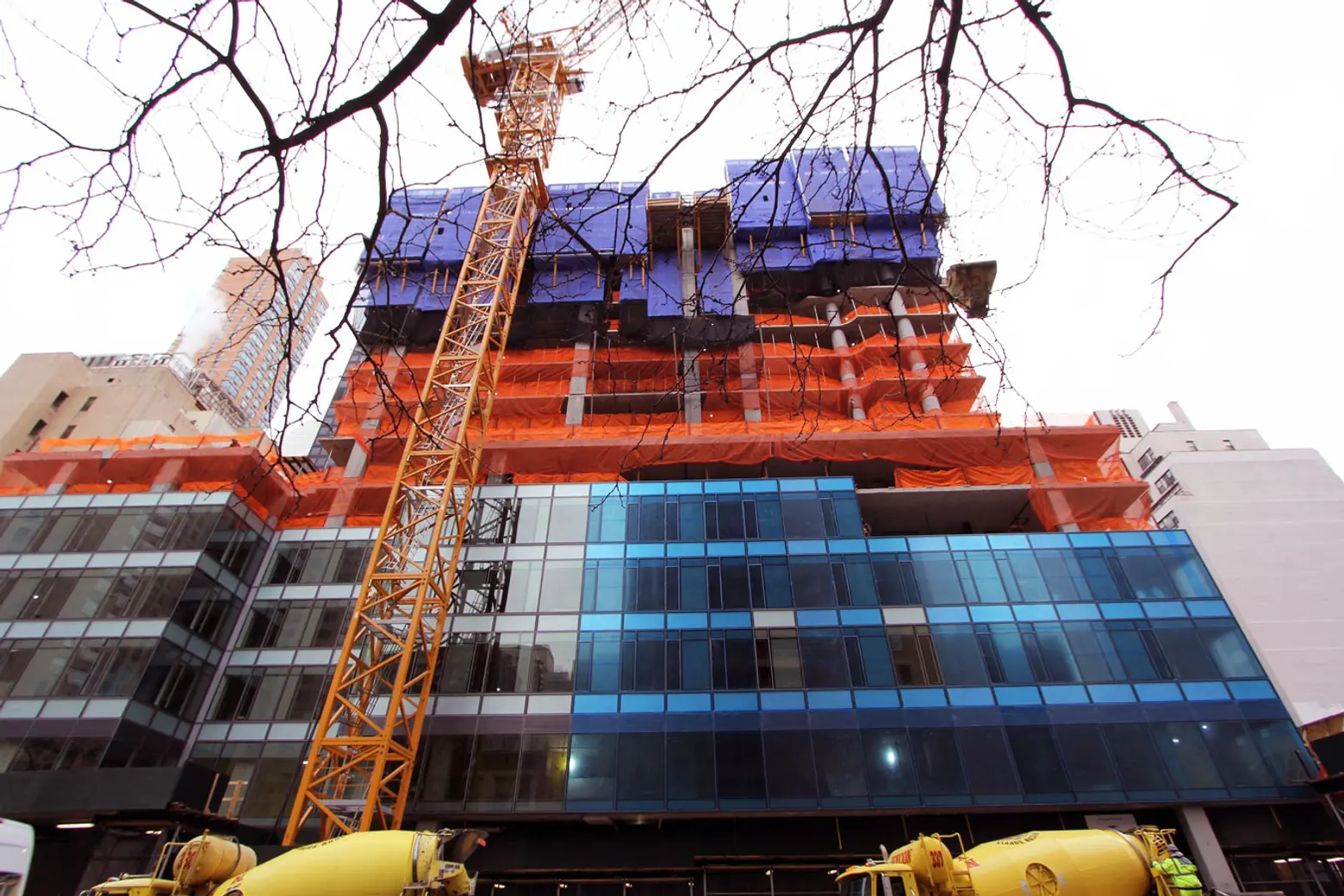 Construction photos © 6sqft
Several floors of banded blue-green glass have already been installed, recalling some of the commercial juggernauts that dominate the avenues to the west. 252's distinction from the mid-century masses comes by way of four concave scoops running along each of the tower's elevations. The cutouts progressively grow wider as they scale up towards the building's flat roof, which will create an interesting profile against the sky when viewed from street level.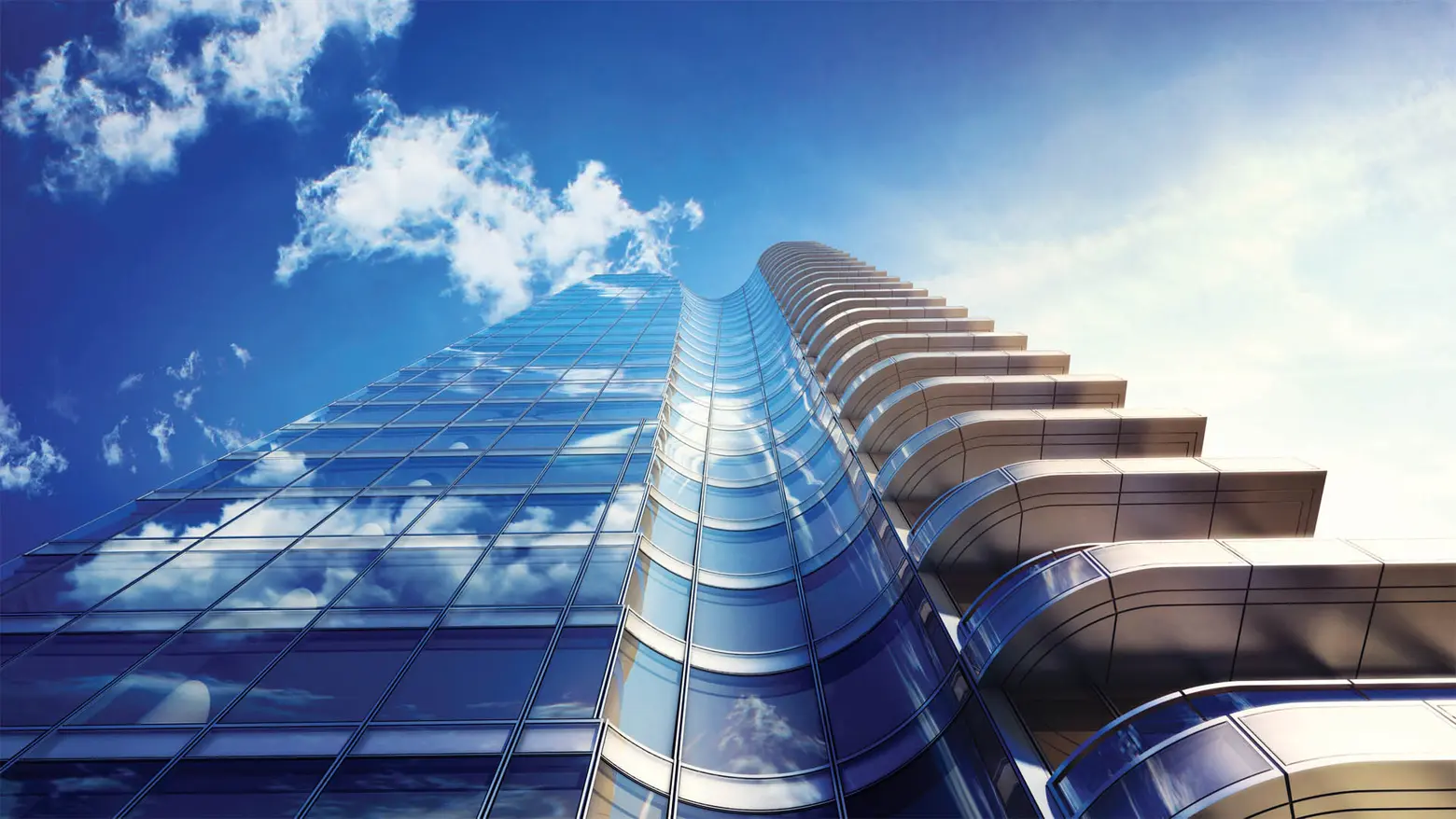 On two of the building's corners, curvilinear balconies rise alongside the scooped-out curves, showcasing views of the East River, Central Park and the Manhattan skyline. The building will have a full-time doorman, a sky lounge on the 34th floor, a fitness center and spa with a 75-foot-long swimming pool, two furnished guest suites, a screening room, billiard room, children's room and music room, bicycle room, and a driveway. Worldwide Group also opened a Whole Foods supermarket next door to the tower.

Images courtesy of World Wide Group and Skidmore, Owings & Merrill LLP (SOM)
According to CityRealty, 18 condominiums priced from $4.195 million for a two-bedroom unit to $21.25 million for a five bedroom are currently on the market. Interiors designed by SOM and Daniel Romualdez will feature Eggersmann Kitchens finished with white HanStone glass quartz countertops and backsplashes, Miele appliances, and walnut cabinetry. Baths have white Nanoglass walls with walnut vanities and white glasstops. The development is scheduled for completion in late 2016
You can follow the progress of 252 East 57th Street at CityRealty
RELATED: