Colorful Shelter Island Pavilion is a Sustainable Take on Mies van der Rohe's Barcelona Pavilion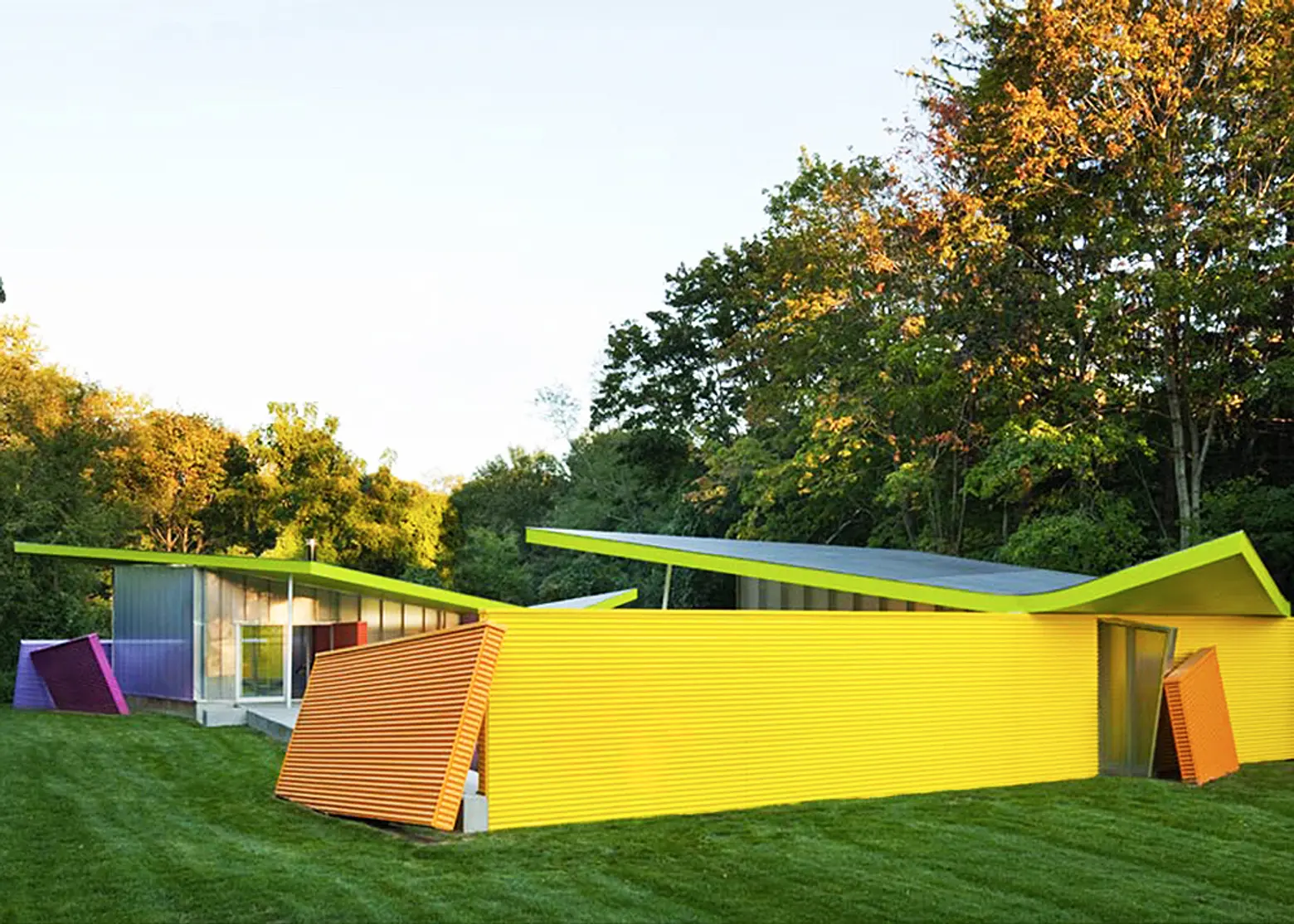 Keeping the plan of Mies van der Rohe's Barcelona Pavilion in mind, New York-based architects Stamberg Aferiat created an eye-catching, colorful home. Built using industrially produced materials and current sustainable principles, the home features seemingly disjointed planes that create the overall geometry of the structure. Located in the island with the same name, the Shelter Island Pavilion is an experiment in color, shape, and sustainability.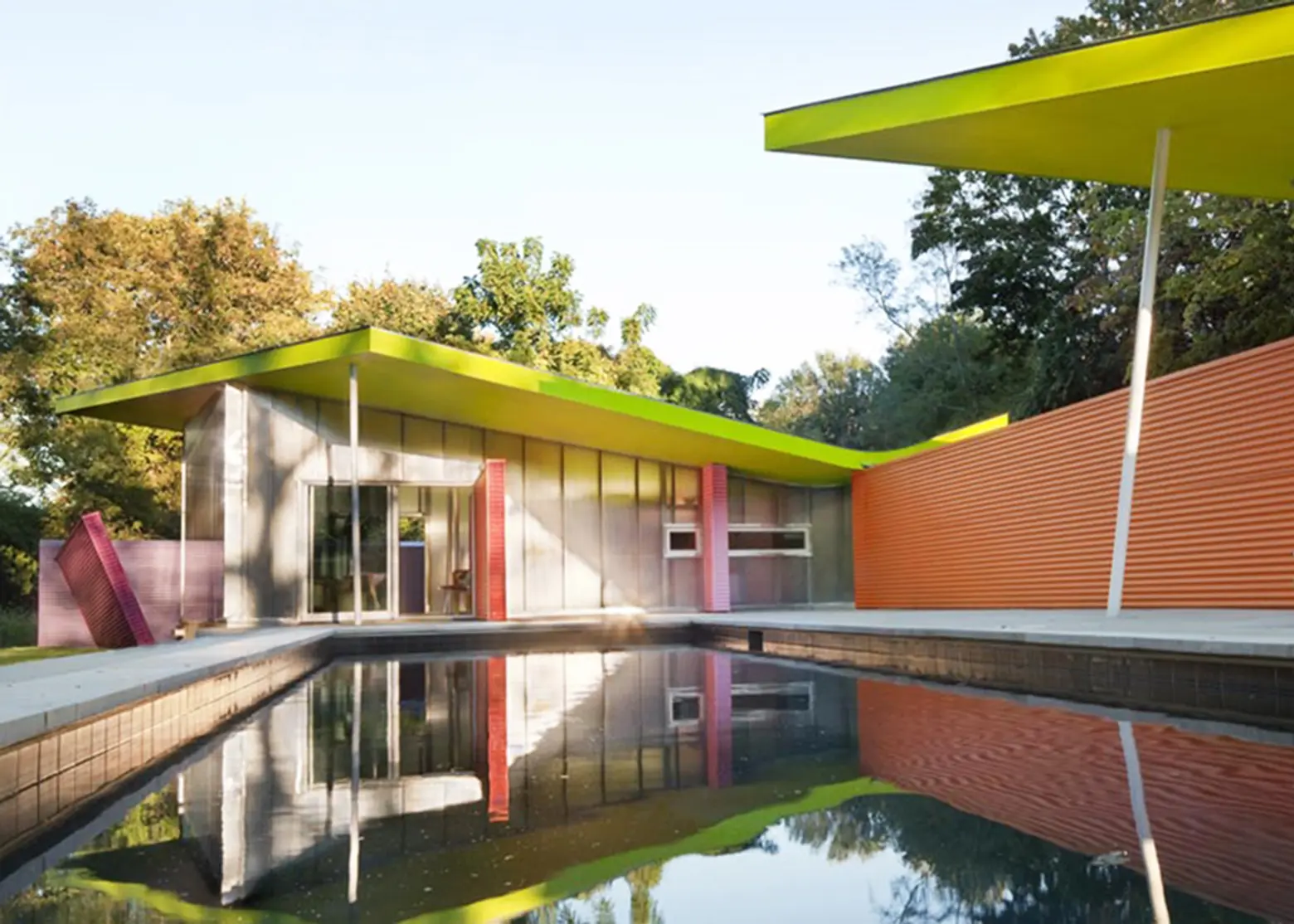 Featuring a hovering roof, translucencies between the inside and outside, and walls that are not actually support structures, this brilliant pavilion was made with practically no boundaries. While the rich colors might look like they were randomly placed, the architects followed Isaac Newton's principles to create light effects with pigment. The intense palette of the house allows colored light to pass through the translucent polycarbonate walls, filling spaces with a delightful glow.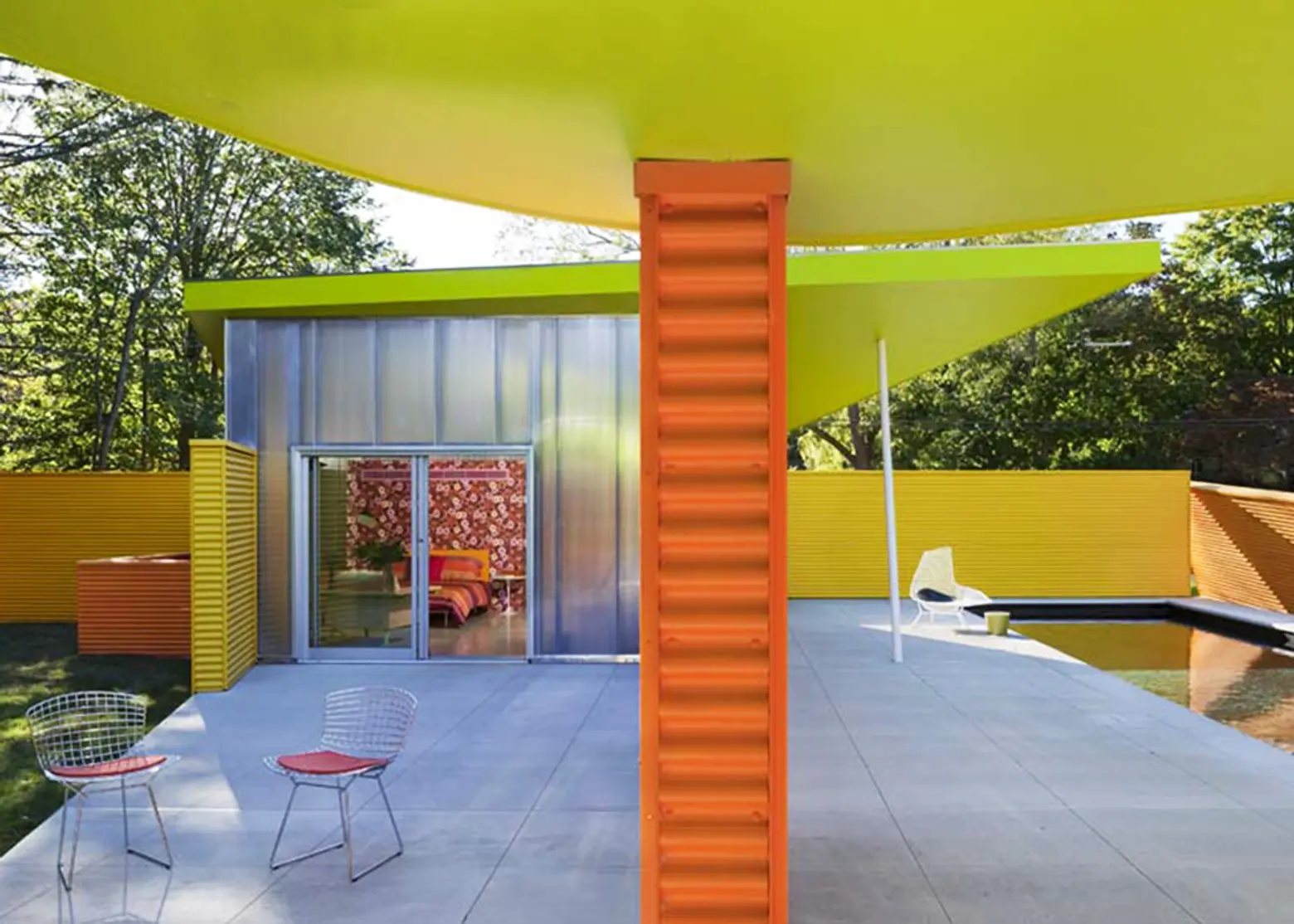 In addition to the rigorous studies of perspective and color theory, sustainable materials and passive house principles played a large part in the house's design. The property is composed of two small pavilions, totaling 1,100 square feet and features lightweight materials, sliding doors, and large windows for cross ventilation and to maximize natural light.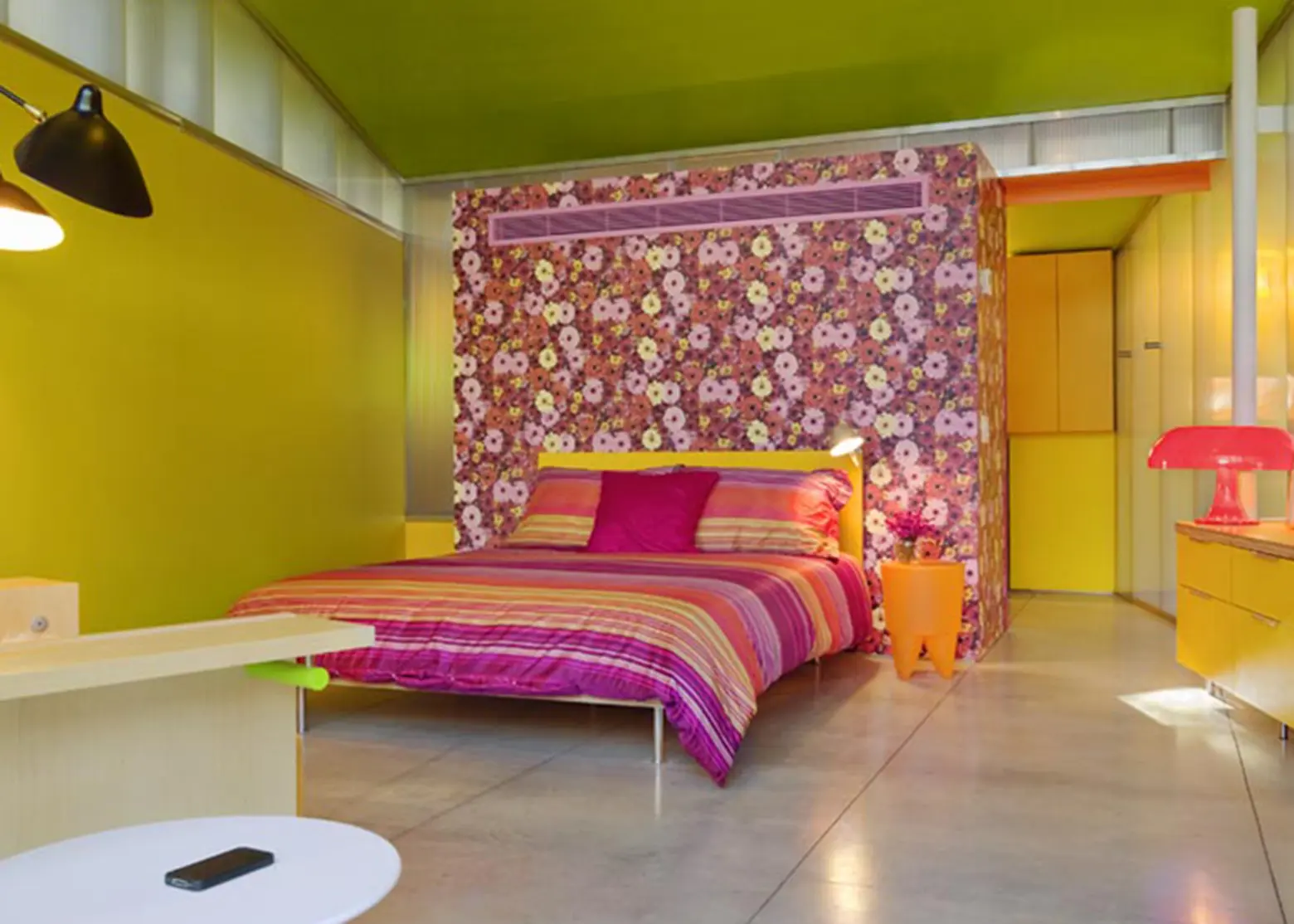 This crazy-colored house is also one of the first on Shelter Island to use geothermal heating and cooling, although it is rarely needed during the warm months thanks to the home's many passive design elements.
See more of Stamberg Aferiat architects' innovative work here.
Photos courtesy of Stamberg Aferiat architects