Colorful Loft by Ghislaine Vinas Will Have You Feeling Young at Heart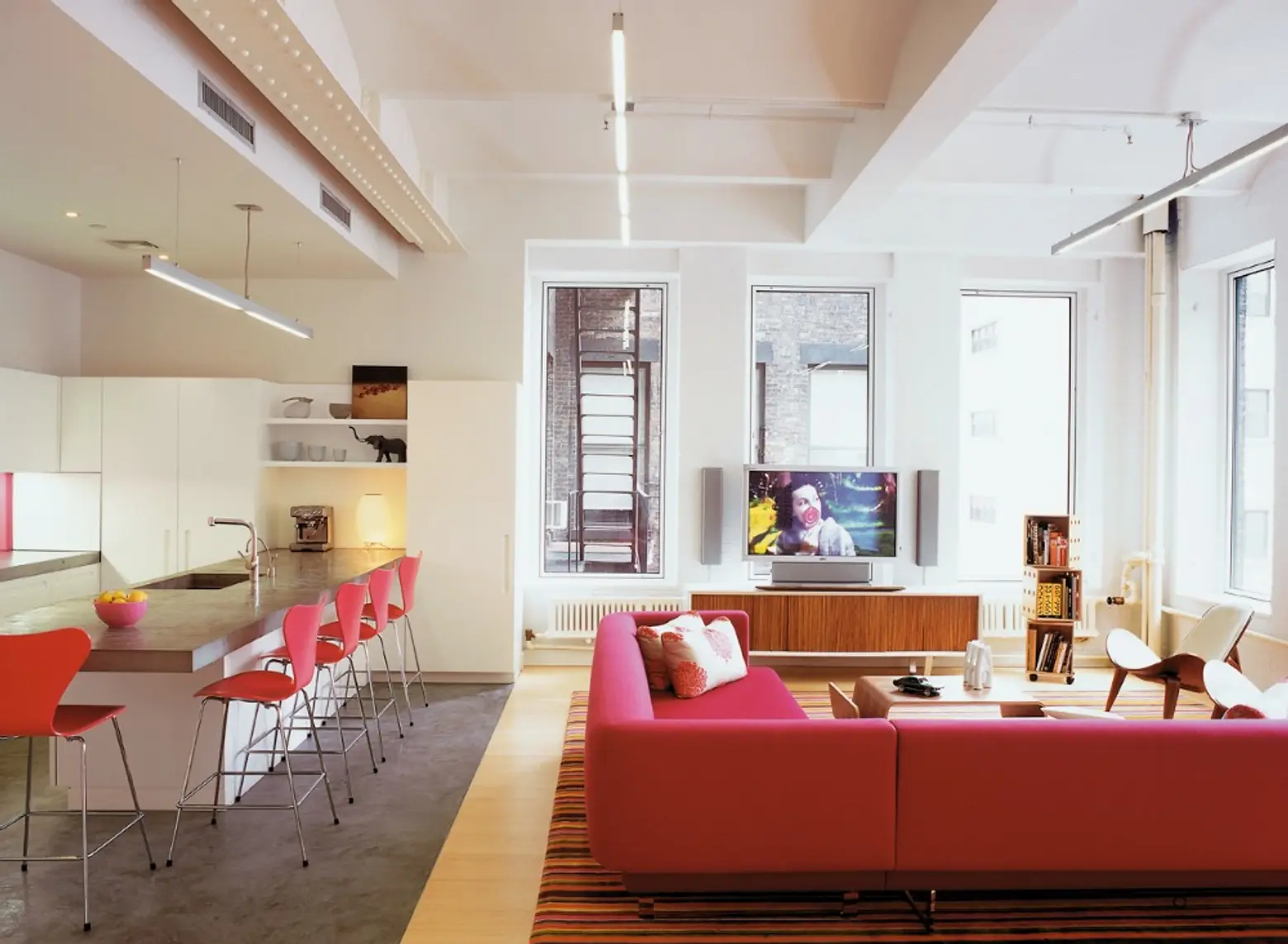 Sure, this beautiful Tribeca loft by designer Ghislaine Viñas has the requisite "grown up" touches. One look at the soothing palette and economy of design in the master bedroom and the word sanctuary easily comes to mind. Similarly, the kitchen's clean lines and austere finishes are decidedly adult.
But make no mistake; this is very much a family home. Skillfully combining stark white furnishings with bursts of bright color, Viñas clearly had fun ensuring this home's youngest inhabitants felt, well…at home.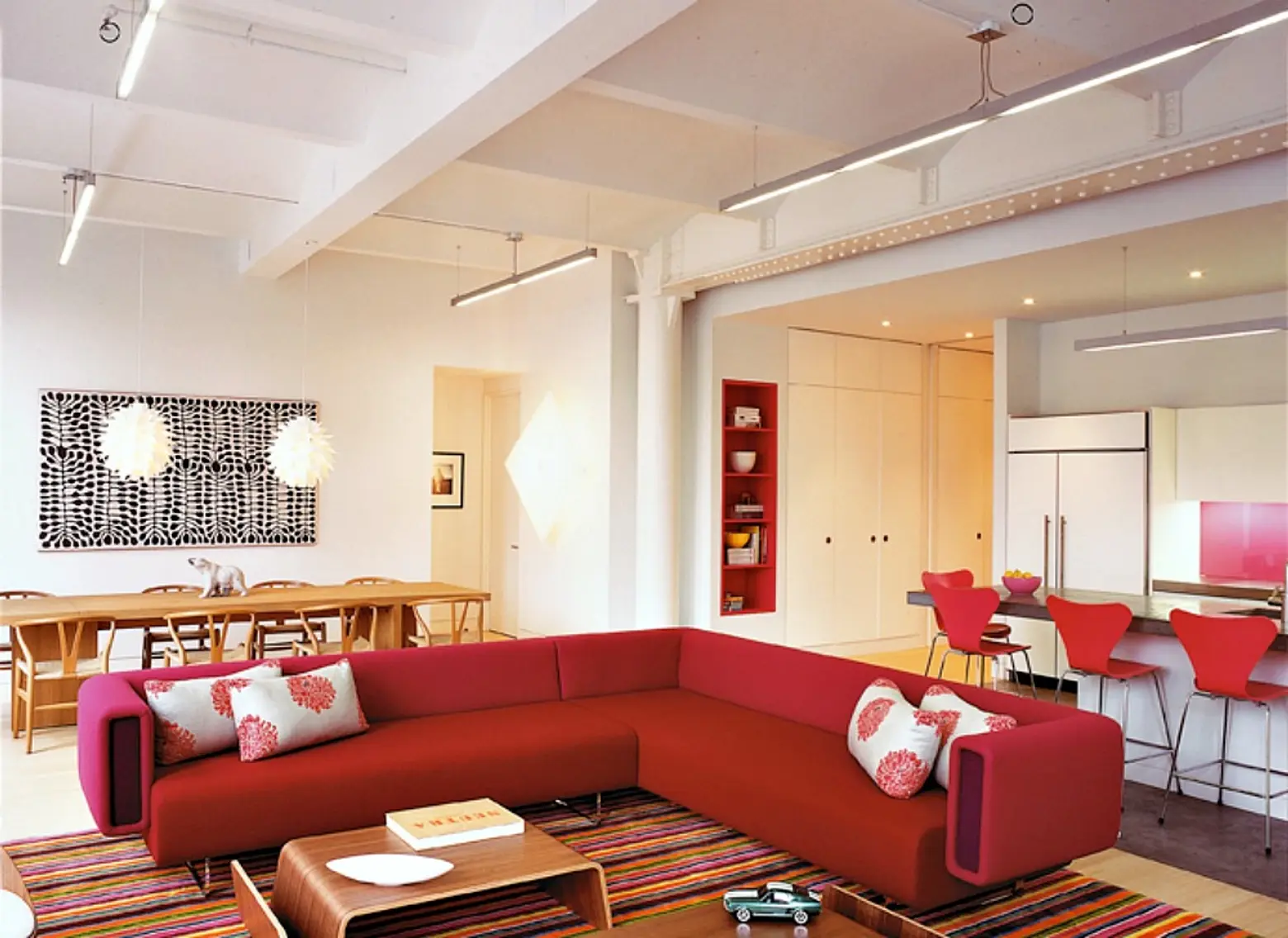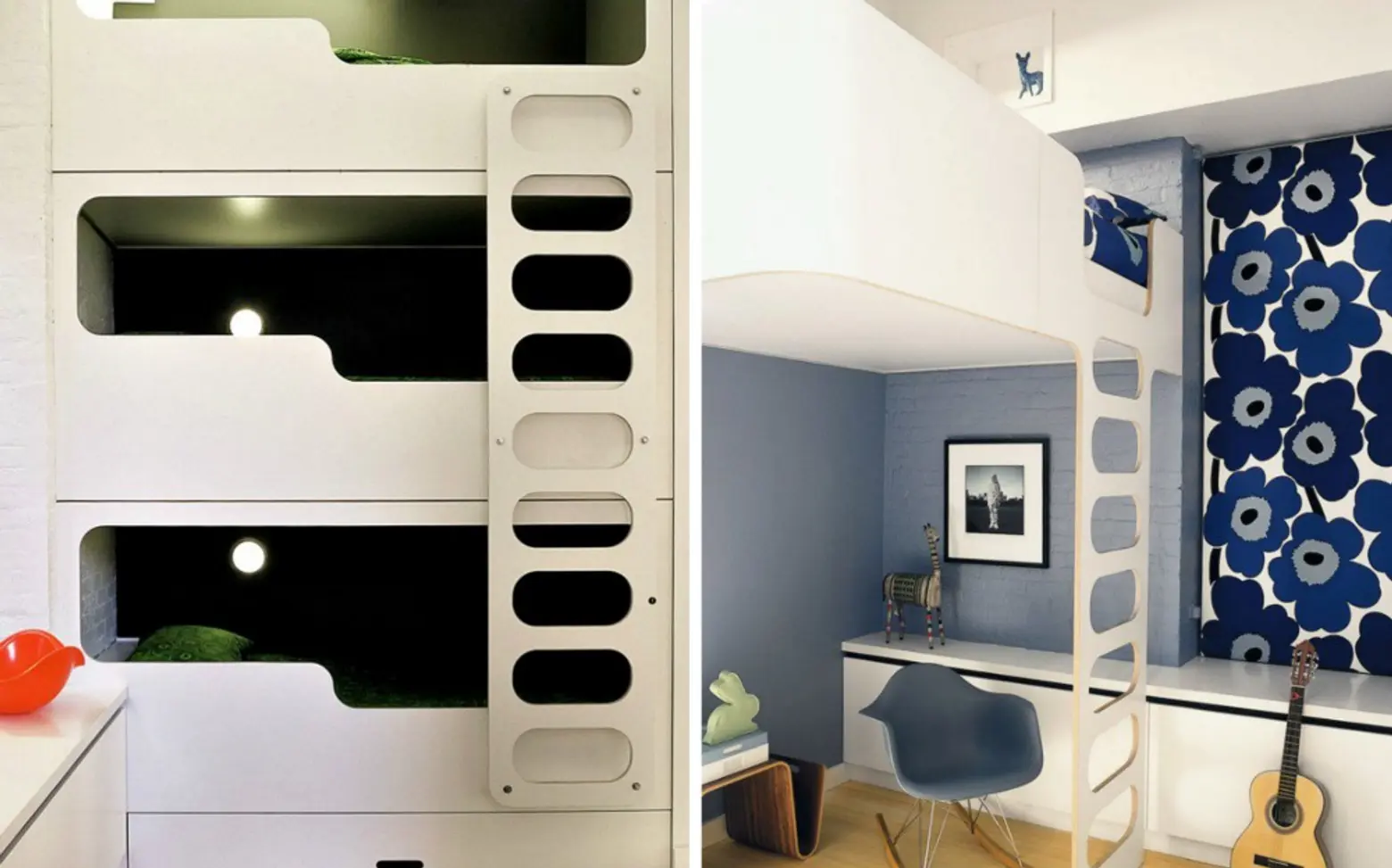 Cocoon-like triple bunk beds feature integrated lighting and a nontraditional ladder, making the bedtime ritual a signature event. And a whimsical skull-and-cross-bones on the primary wall keeps on eye on things in case anyone gets out of hand.
The girls' bedroom with a gorgeous wall of bright blue flowers boasts a to-the-ceiling single bed that doubles as a mini-loft of sorts — perfect for escaping into wonderful adventures, away from the prying eyes of little brothers. Beneath the bed, a sweet study area makes the most of the room's square footage.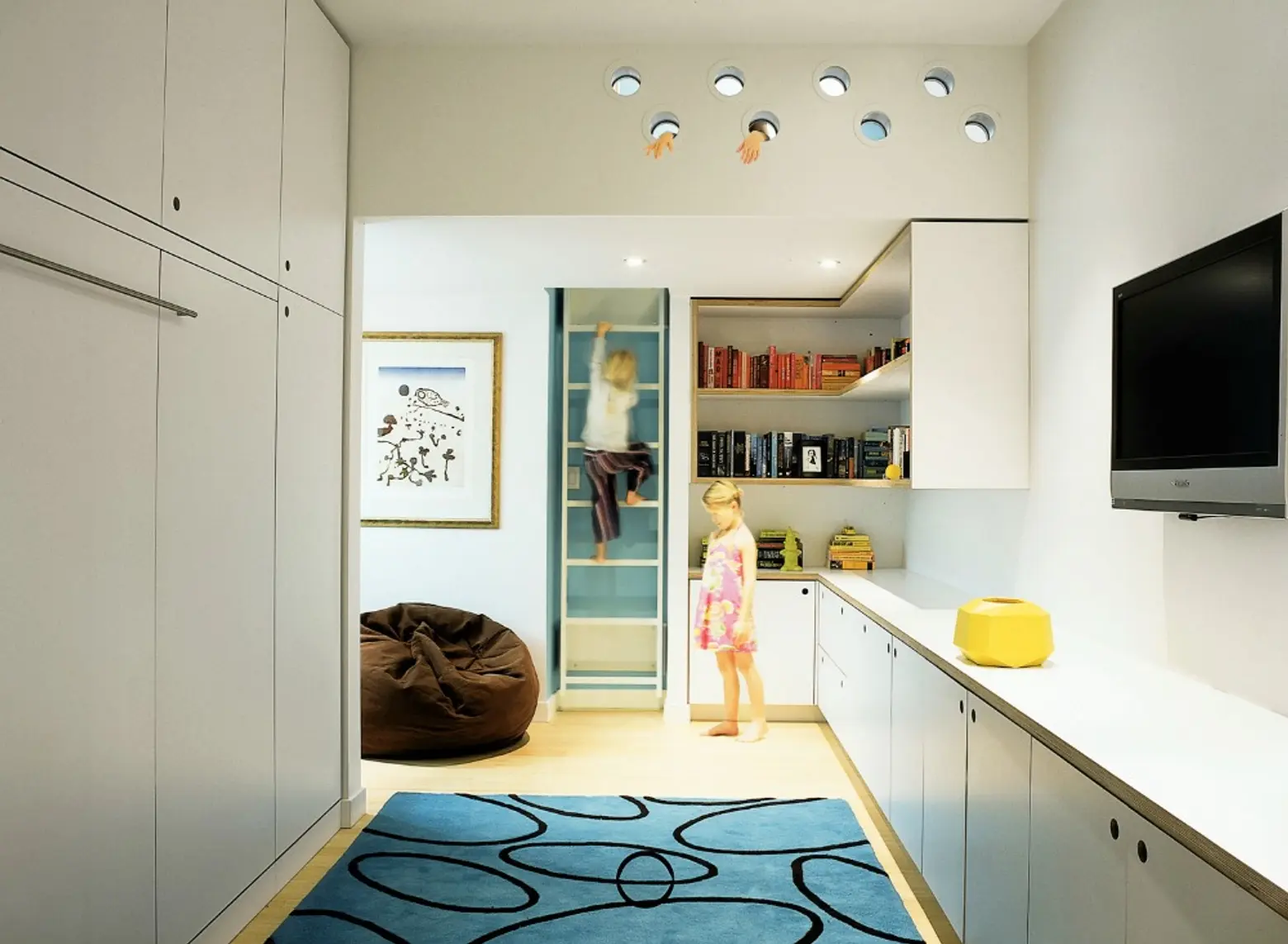 But our absolutely favorite space is the family room. Never mind that it has enough built-ins to store just about every imaginable childhood trinket – take a look at where the ladder leads. No more secret clubhouses crammed into the bottom of a crowded closet; these lucky kids get their very own and very private enclosed loft space with super fun extra-large peep holes. We're certain they've been used for high-level spying and dropping assorted items on unsuspecting grown ups below.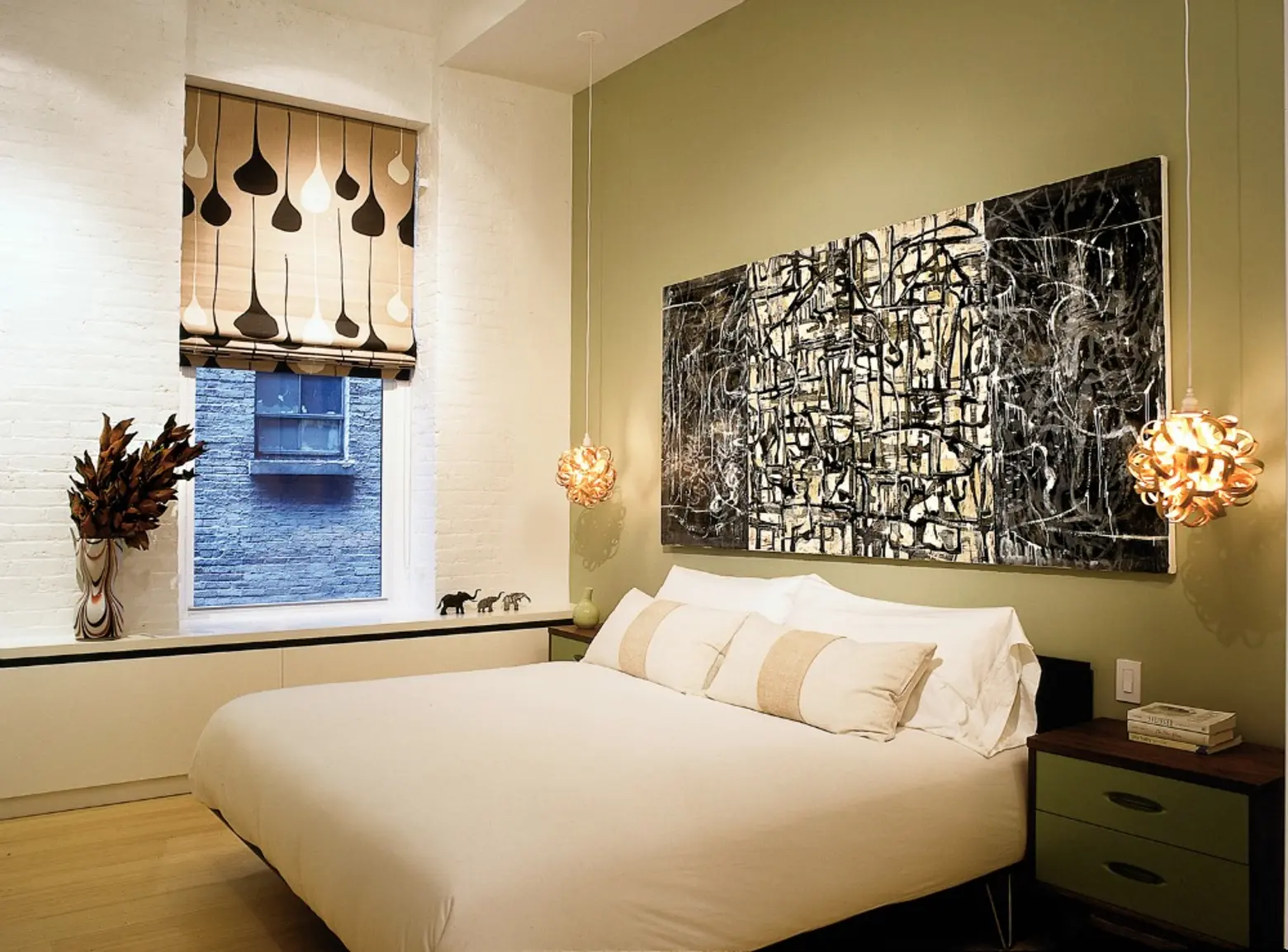 White-washed exposed brick, original steel columns and beams, and tall windows all combine with exquisite finishes to make this a truly lovely family home. You can see more photos in our gallery below, or check out Ghislaine Viñas' other fabulous design projects here.
Photos courtesy of Ghislaine Viñas Interior Design.