Chiat Beach House by HS2 Architecture was Built with an 18th Century Barn Frame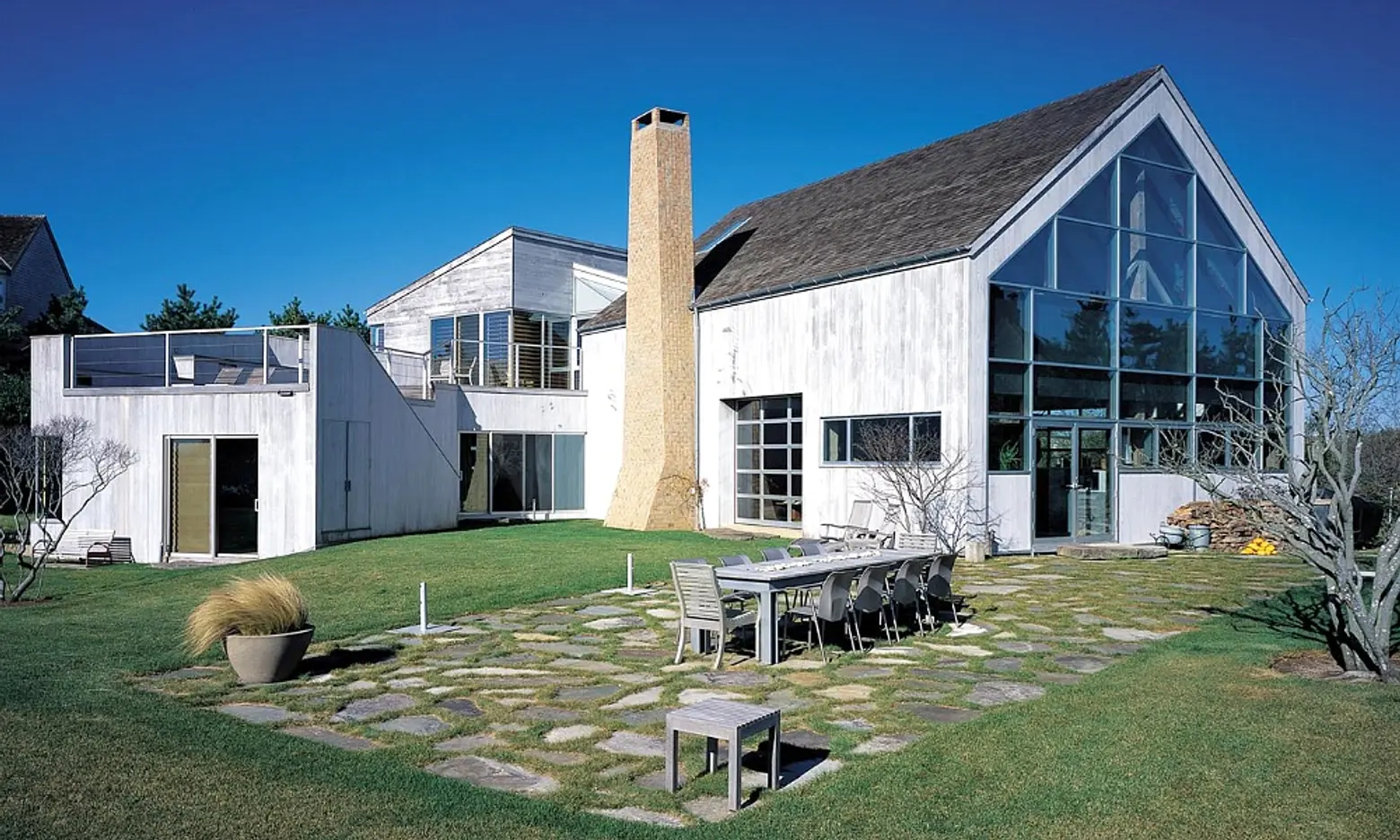 Since it looks like New York's summer heat wave came a little late this year, we decided to feature one of our most swoon-worthy seaside dwellings. The Chiat Beach House by HS2 Architecture is located in the small Southampton town of Sagaponack, notable for being the country's most expensive zip code back in 2009. And though this home might not scream "million dollar listing," it most certainly is something to see, as it's built around an 18th century Vermont barn frame that was salvaged, restored, and re-erected to create the home's striking "great room."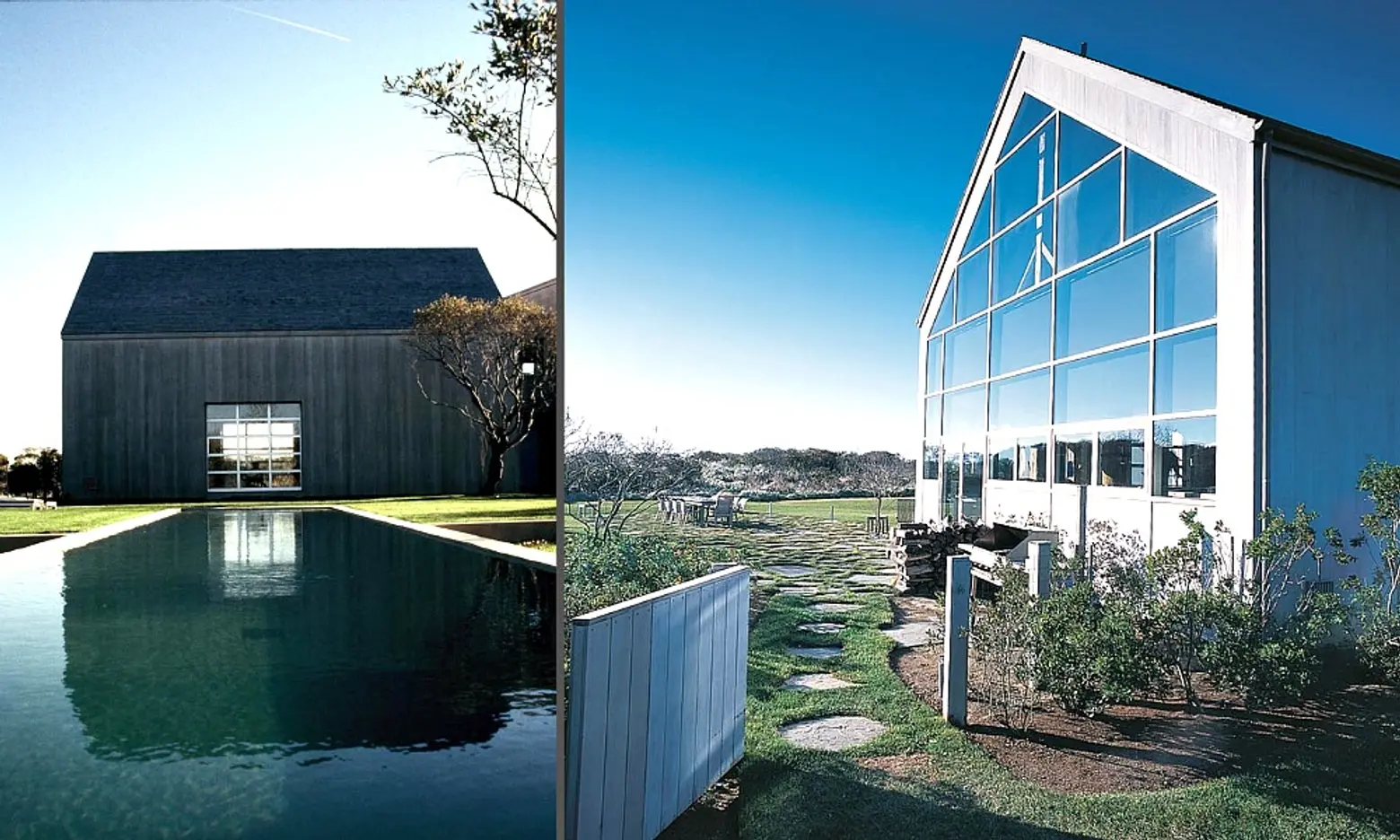 The 4,500-square-foot, ocean-front home was designed to best utilize its landscape. Both the barn and the addition are sited on the property to maximize privacy from the neighbors, while still maintaining sea views, plenty of lush green land, an organic stone patio, and a large infinity pool.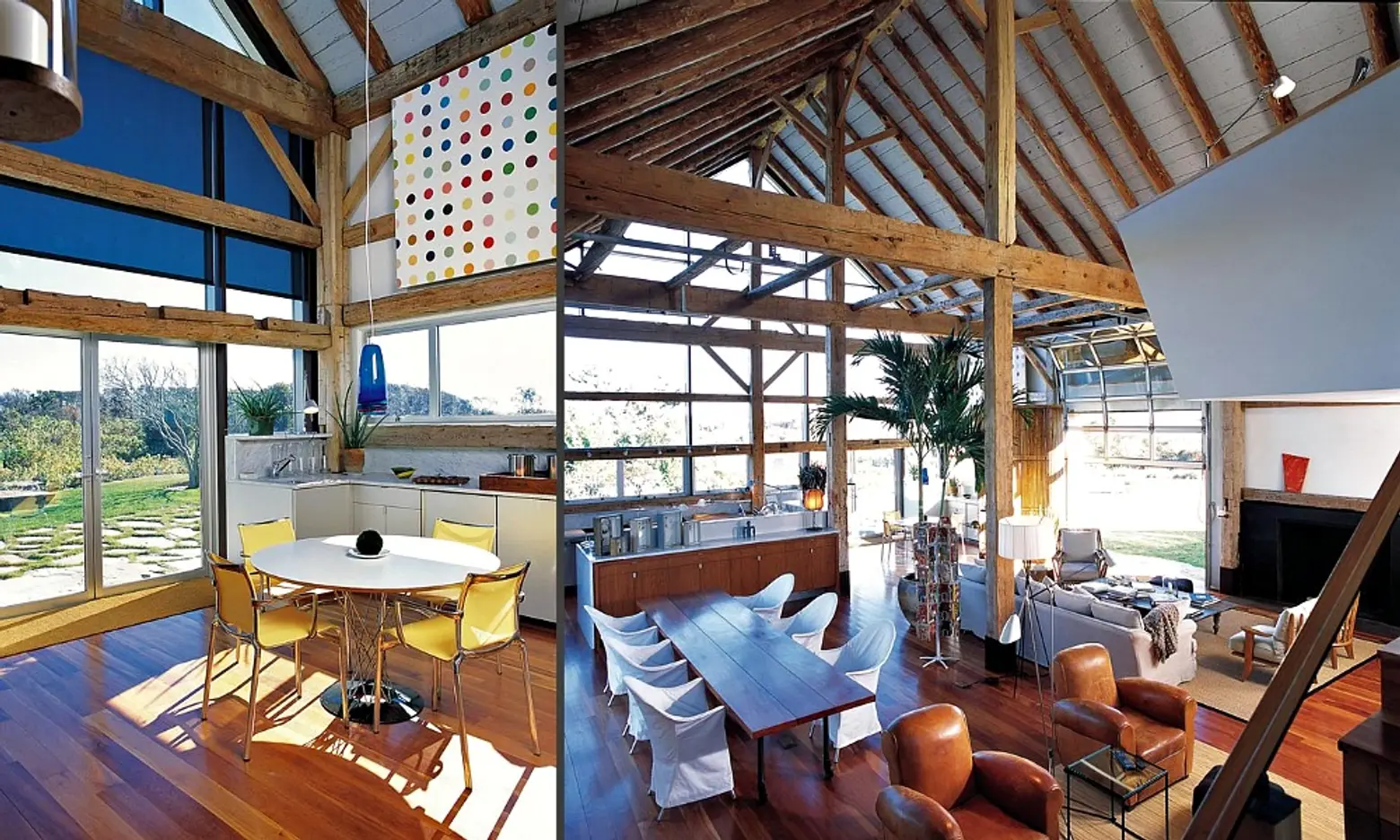 The barn makes up the "great room," comprised of the living room, dining room, and kitchen. The timber framing and vaulted ceiling are definitely the highlight of the space, and the contemporary, beachy furniture works with the rustic structure. An expansive glass and aluminum curtain wall frames beautiful Southampton views, while mechanical garage-style doors open up to the yard. The addition contains the ground-floor bedrooms and the second-floor master bedroom suite.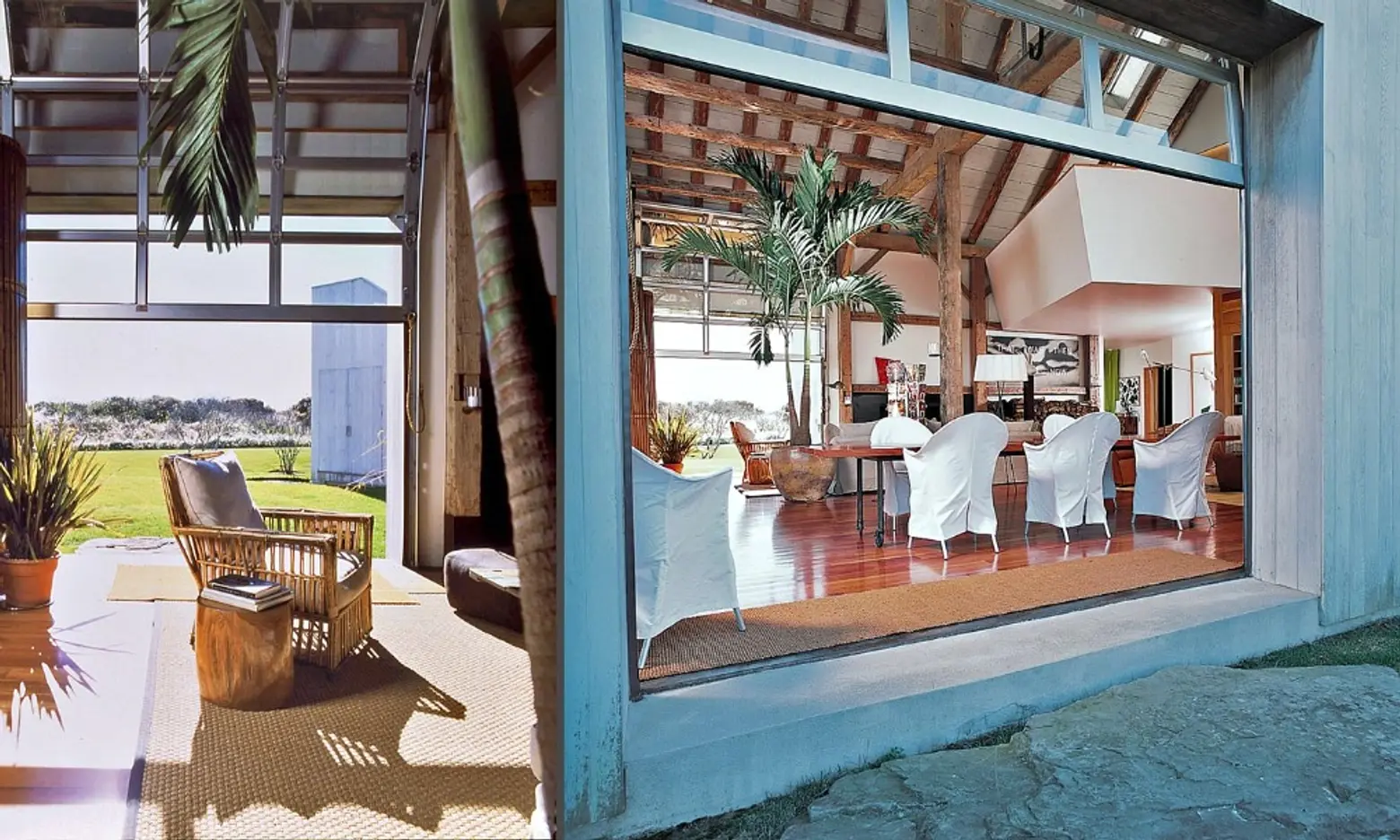 Simple materials are used throughout the home, including clear finished maple cabinetry, American cherry floors, natural aluminum window mullions, and a steel fireplace.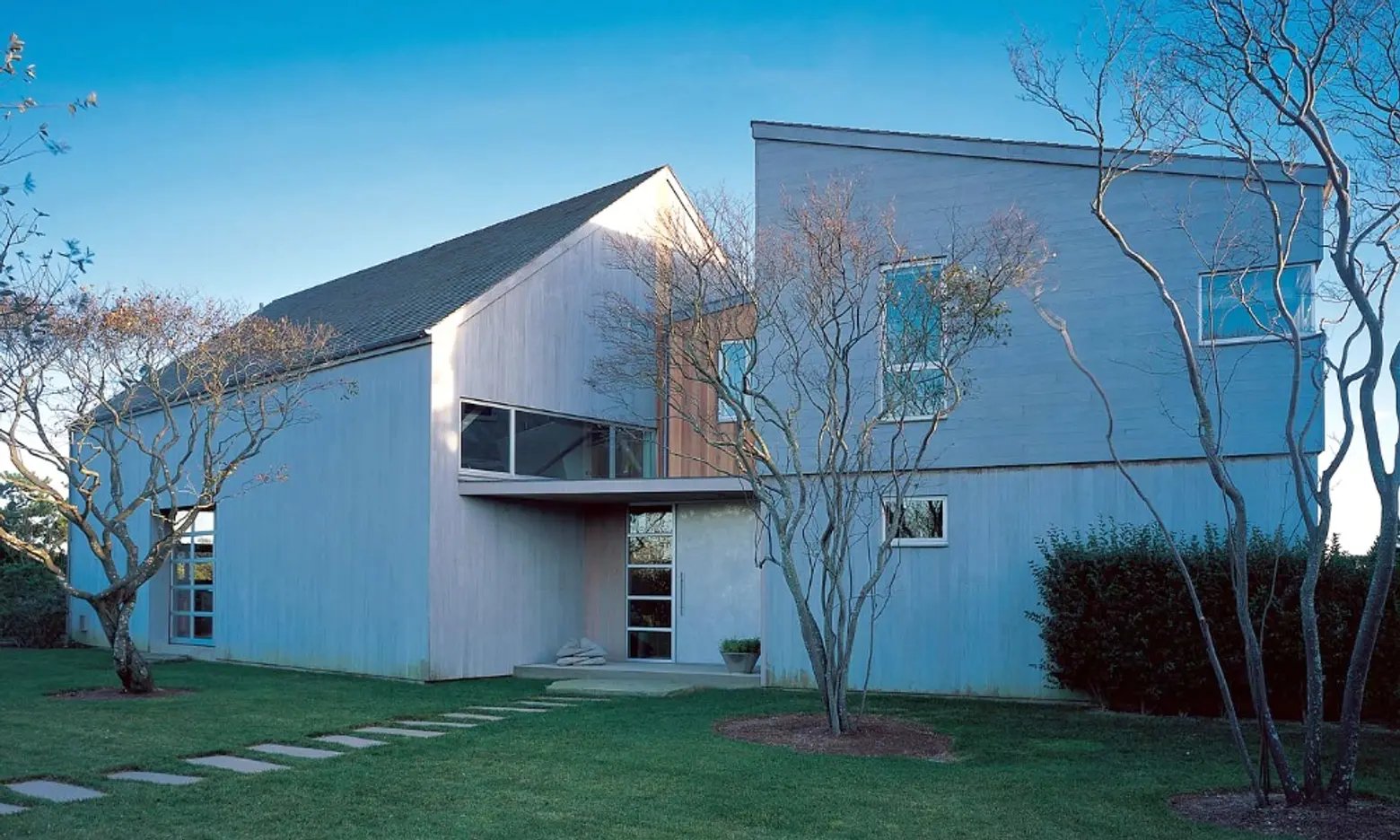 There's still plenty more to see of this beach house, so be sure to click through our gallery below. And you can explore all of HS2 Architecture's work on their website, as well as select projects on 6sqft.
Photos courtesy of HS2 Architecture