Central Park's famous carousel will reopen with Coney Island's Luna Park as operator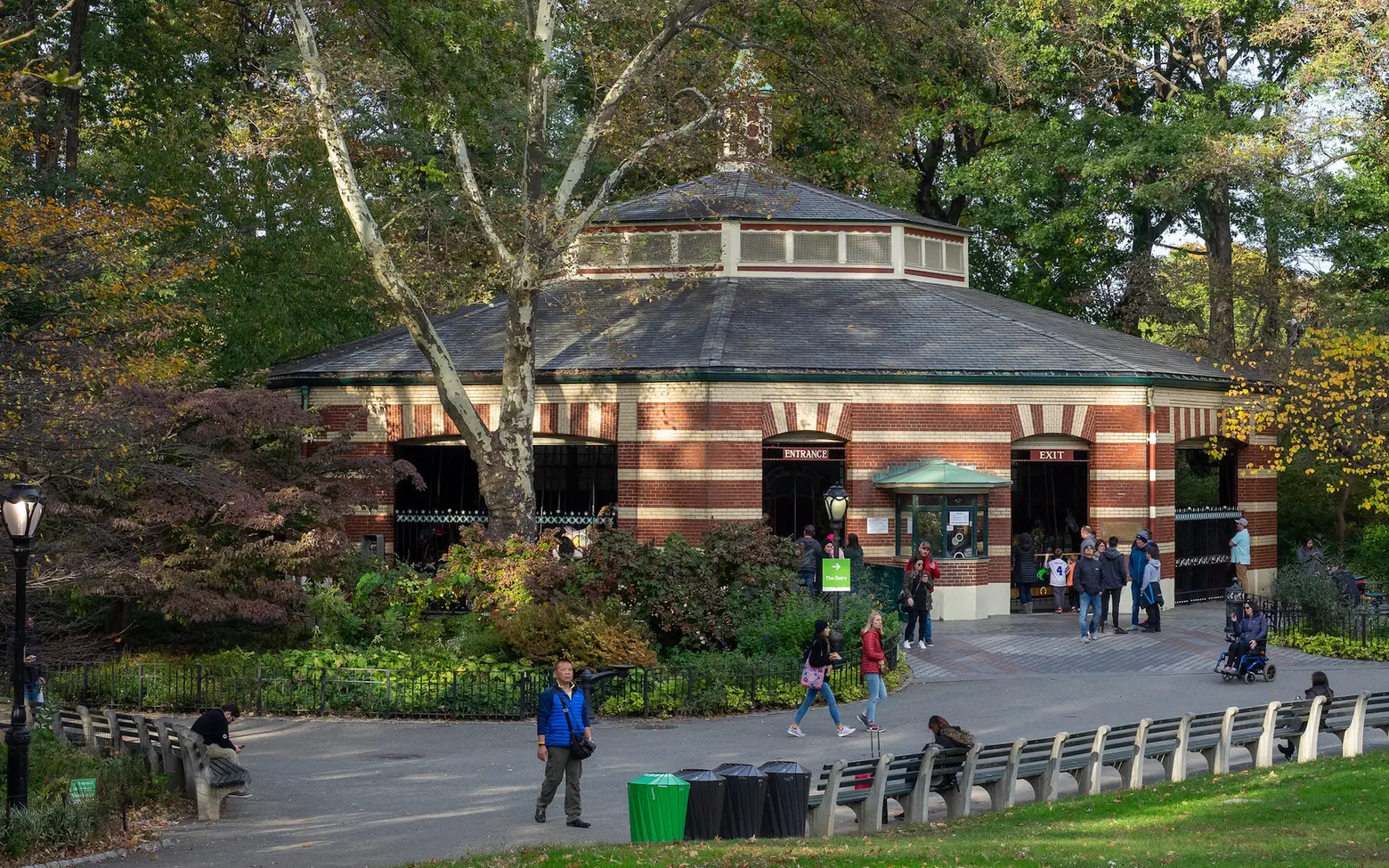 One of the country's most popular carousels will soon spin again. Central Park's Friedsam Memorial Carousel will reopen to riders this fall after being closed since March 2020 due to the coronavirus pandemic. As first reported by amNY, the operators of Coney Island's Luna Park, Central Amusement International, will operate the merry-go-round, replacing the Trump Organization, which had its contracts with the city canceled earlier this year after the January 6 insurrection at the U.S. Capitol.
Following the Capitol riot on January 6, Mayor Bill de Blasio announced the city would terminate agreements with former President Donald Trump's company for the operation of the Wollman and Lasker Rinks, the Central Park Carousel, and the Trump Golf Links at Ferry Point.
"The President incited a rebellion against the United States government that killed five people and threatened to derail the constitutional transfer of power," de Blasio said in a press release in January. "The City of New York will not be associated with those unforgivable acts in any shape, way or form, and we are immediately taking steps to terminate all Trump Organization contracts."
In February, the city's Parks Department issued two requests for proposals to operate the ice rink and the carousel. Last month, the agency announced it selected Wollman Park Partners, LLC to operate the rink. As 6sqft previously reported, Wollman Rink could open for the season as soon as November 15.
Central Amusement International (CAI) will operate the site for up to five years along with a potential gift shop and mobile food vendors. CAI also operated Central Park's amusement park Victorian Gardens, which has been closed since last year because of the pandemic. The company opened Luna Park in Coney Island in 2010.
"We are thrilled to be the new operators of the iconic Friedsam Memorial Carousel," Alessandro Zamperla, president and CEO of Central Amusement International, said in a press release.
"We look forward to working closely in partnership with our community, NYC Parks, the City of New York, and the Central Park Conservancy to ensure there is continued enjoyment and preservation of this incredible New York City treasure. Inspiring joy and smiles and helping families create wonderful memories while preserving the Carousel's beauty and history will be an honor for CAI."
Located in the center of the park near 64th Street, the carousel is the fourth in this location, with the first opening there in 1871 with an actual horse. While the current carousel was installed in 1951, it was first designed in 1908. With 57 hand-carved horses and 250,000 riders each year, the Friedsam Memorial Carousel is one of the biggest and most popular carousels in the U.S.
"The Friedsam Memorial Carousel is a work of art and one of the largest and most popular carousels in the country – and thanks to Central Amusement International Inc., it will reopen this fall for New Yorkers and visitors to enjoy," NYC Parks Acting Commissioner Margaret Nelson said. "We are happy to have selected CAI through our competitive RFP process, and we look forward to working with them to operate this historic Central Park gem."
RELATED: